Things are looking a lot different this Valentine's Day. My husband Aaron and I typically stay in on February 14th rather than going out. To make this night at home a little more special than all the other nights we've spent at home this past year, I'm pulling out all the stops.
Instead of sitting in front of the tv all night long and eating dinner on the couch in our sweats, we will be making dinner together. We're choosing to eat by candlelight with cocktails in hand and a romantic soundtrack playing. Of course immediately after dinner I'll be changing back into my sweatpants (I'm not that crazy). Pair with a nice bottle of champagne or wine for a perfect night in.
I've included five separate menus for your Valentine's Day dinner. Each menu has an appetizer, side, entree and dessert with a cohesive theme for each. This year I'd encourage you to branch out and choose your own adventure. Whether you choose to make your own sushi, my favorite spicy rigatoni, a classic steak au poivre or a luxurious creamy lobster pasta, you can't go wrong!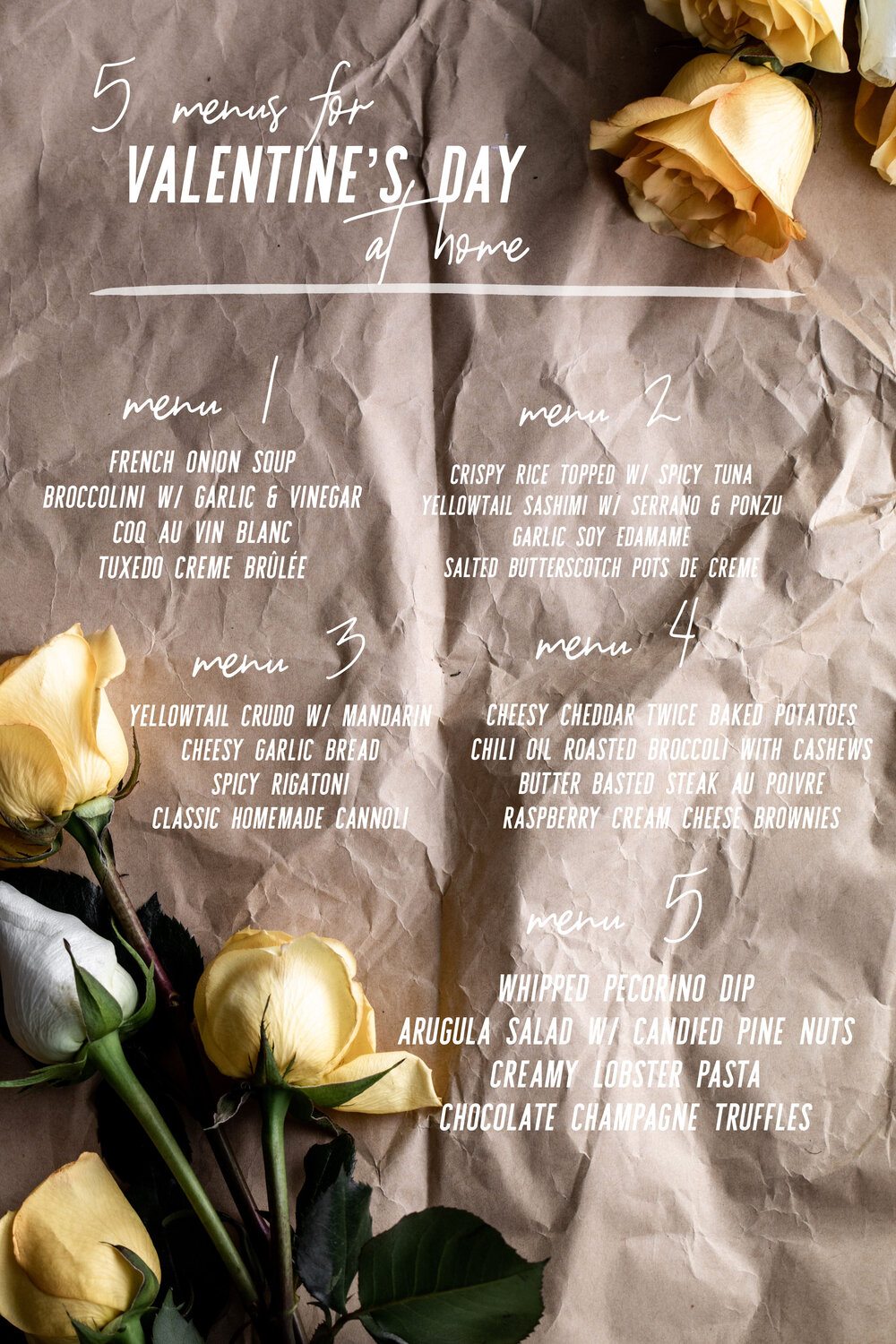 Get the recipe for every menu item below!
---
---
---
---
Check out these other Valentine's day recipes here:
If you enjoy this recipe, I recommend checking out some of these: