Valentine's day is supposed to be romantic, but you know what's not romantic? Being jammed into a table inches from another couple and paying for a set course menu for an exorbitant amount of money. While dining out is one of my favorite things to do with my husband, Aaron, we prefer to have our fancy meal on some other night. I am just realistic about my expectations for a romantic night versus the reality of the highly trafficked and lavish "holiday".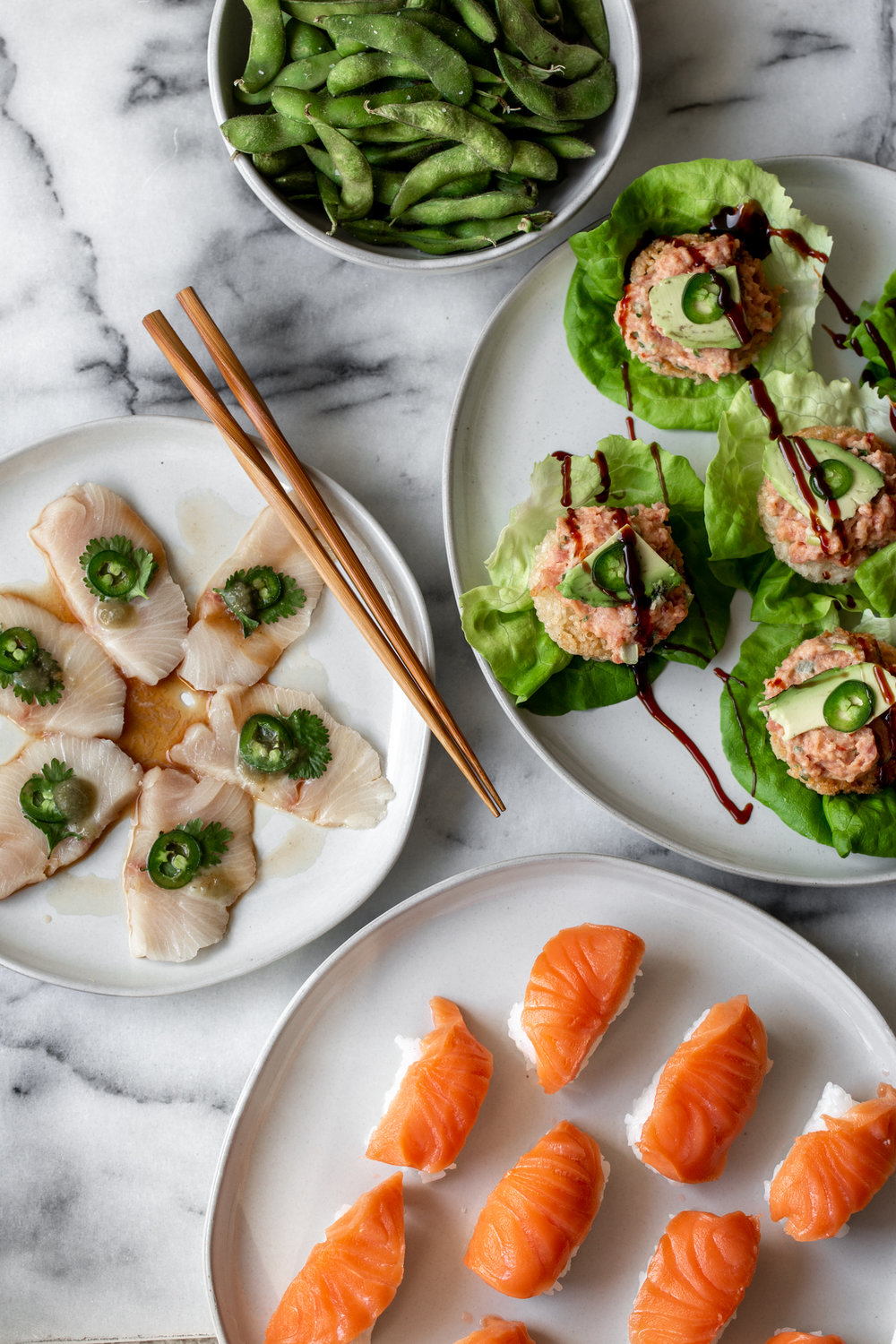 About This Tradition
This year we are continuing our tradition of cooking Valentine's Day dinner together rather than going out on February 14th. We started the tradition a few years ago when we made a bunch of different types of dumplings to celebrate. The year after that we made a whole lobster dinner, and this year we had the idea to do a sort of "Nobu-at-home" night. We made our own versions of dishes served at a high-end sushi restaurant like Nobu. Back in college when we lived in Malibu we would go to Nobu every so often for special occasions. While the ocean view is hard to beat, Valentine's Day falls in the middle of the week this year. Because of that, going out seems like a lot of effort after a day of work and long week.
I buy the sushi-grade fish from my local seafood market the day of, or day before, making dinner as fresh as possible.
Make sure you make a shopping list and pick everything up ahead of time. Then you don't have to make any last minute grocery runs the night of.
First things first – plan out your menu ahead of time. We decided we would make spicy tuna with crispy rice, yellowtail sashimi with serraño and ponzu, salmon sushi and garlic soy edamame.
We had taken a sushi making class together a few years back (another great gift from Aaron to me) and learned how to slice the fish as well as make sushi rolls. If you are confused on how to cut the fish I recommend checking YouTube.
I buy the sushi-grade fish from my local seafood market the day of, or day before. This way dinner is as fresh as possible.
The spicy tuna and crispy rice dish is one of my favorites. I love to add butter lettuce to the appetizer – I find that it compliments the spicy fish, the creaminess of the avocado and the subtle spice of the serraño pepper.
The sashimi balances out the fried first dish and compliments the buttery salmon sushi.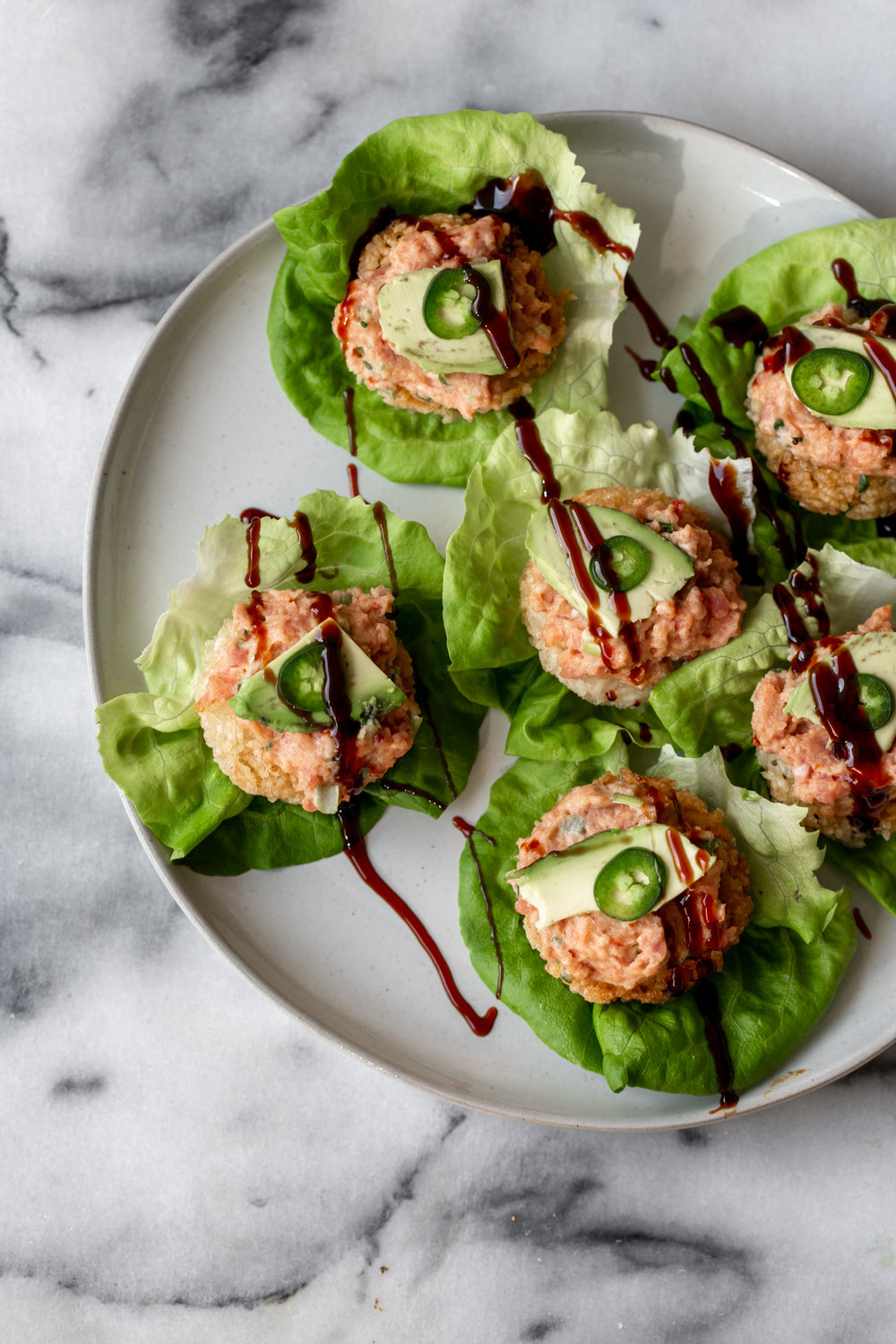 Go Above and Beyond
While I am grocery shopping I pick up some flowers to spruce up the dinner table. To set it apart from any weeknight dinner we step away from the TV and actually sit at the dining room table. We break out the nice dishes; make table settings with linen napkins (eco friendly anyway) and light some candles. No better way to unwind mid-week than at home with good food and in comfy clothes. Enjoy spending the time cooking together and working through a few recipes. It makes it all worth it when you get to sit down and enjoy the fruits of your labor together over some wine or a cocktail.