Apple Cider and Sage Glazed Bone-In Pork Chops
These bone-in pork chops are seared and served topped with a sweet apple cider glaze – a  fitting recipe for fall. I usually serve these pork chops alongside some whipped Cheddar potatoes which contrasts with the sweetness of the apples.
Pork chops come from the loin of the pig but there are several different types out there. For this recipe look for the rib chop – this will give you a large piece of lean loin meat with the bone attached and a layer of fat by the bone coming from the rib section of the pig's loin. The fat helps to keep the meat moist and tender while the bone provides added flavor.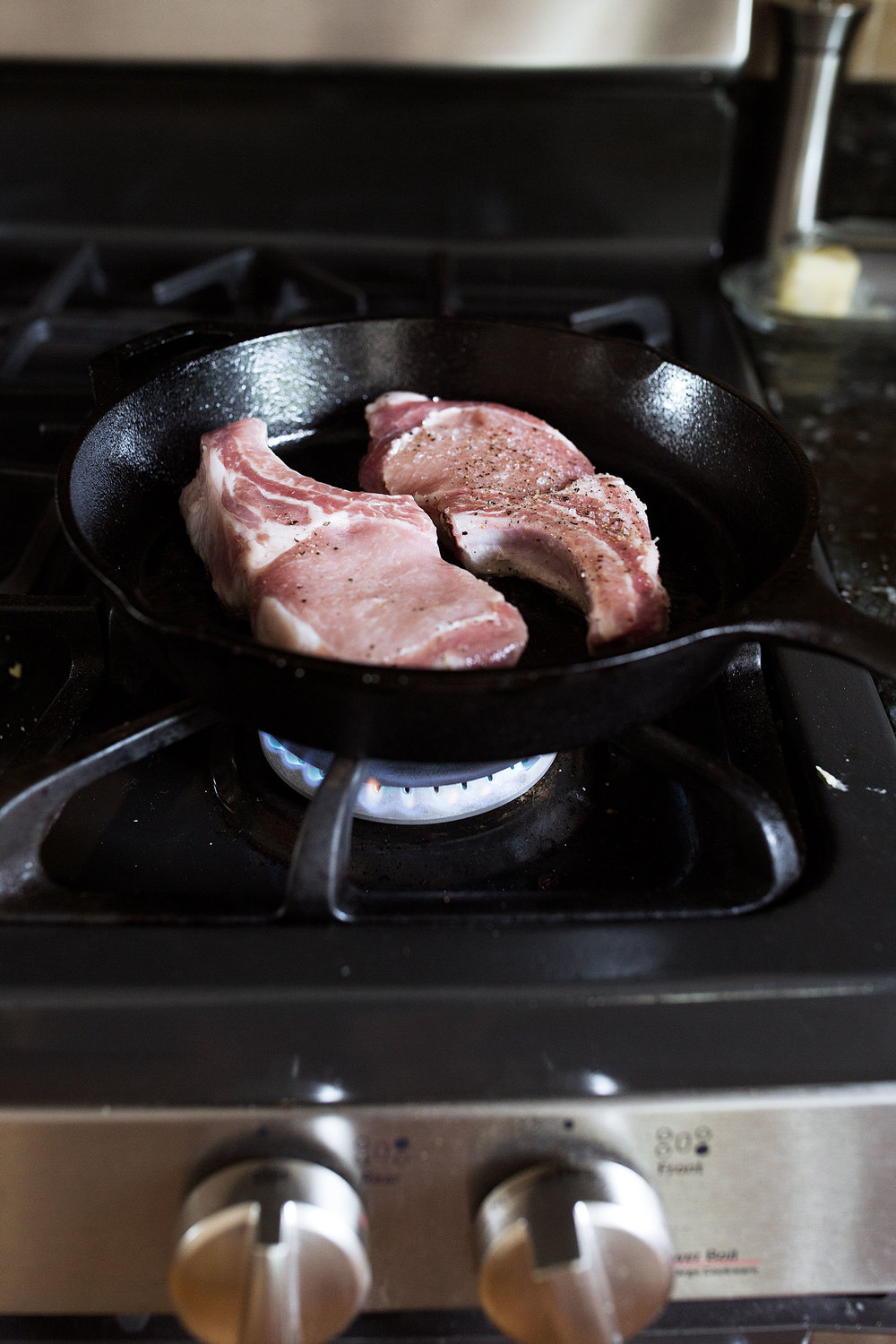 Letting the pork chops sit at room temperature before cooking ensures they will cook through evenly – nobody wants a leathery pork chop. The pork chop should be cooked to 145ºF so since it will continue to cook after it's taken off the heat. I remove it at 140ºF and as it rests, the temperature will rise to the desired 145ºF.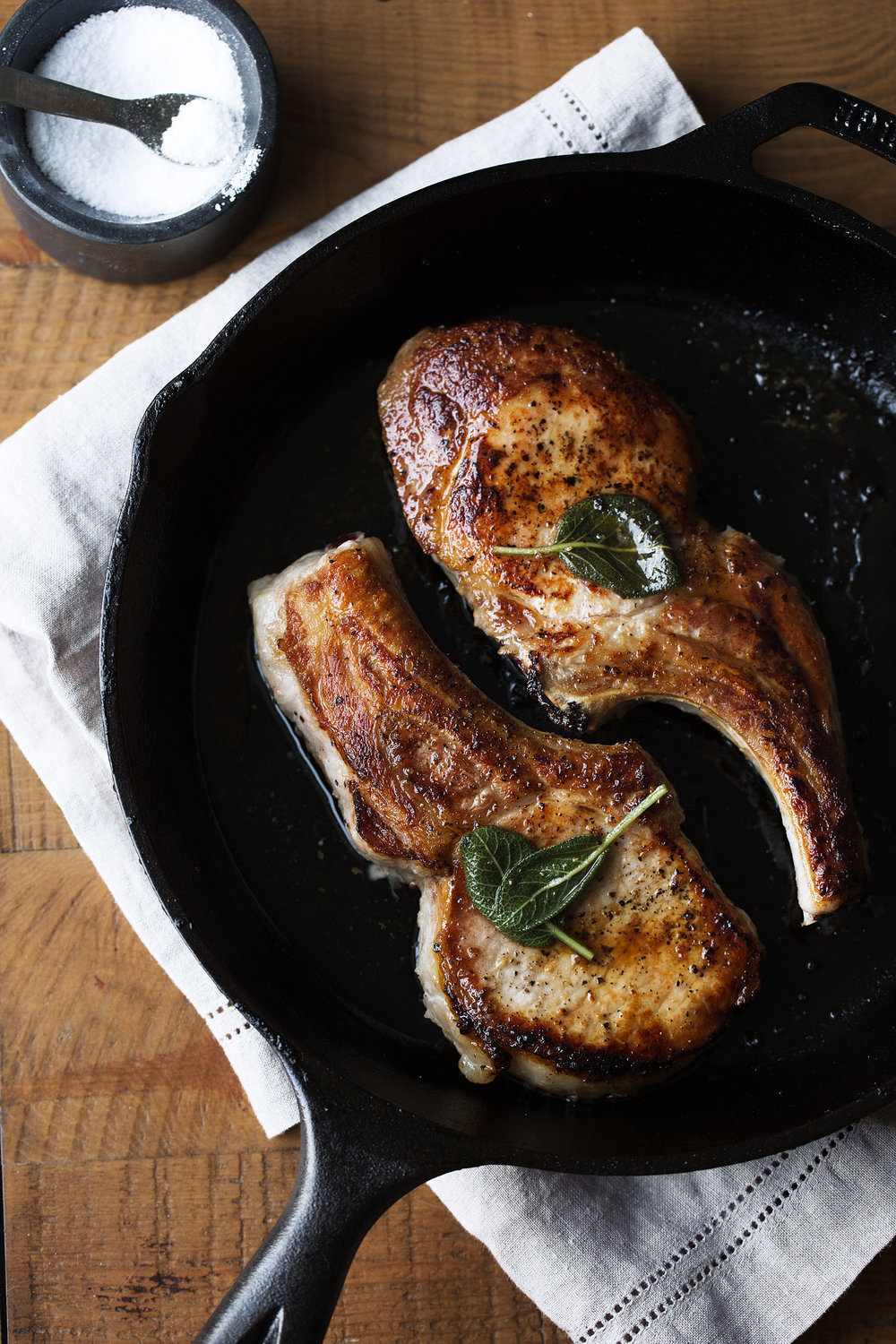 When searing the pork chops be sure to let the pan heat (but not so it starts smoking) so that a crust can develop. A golden crust develops best if the chops are only turned once and not shifted around more than that.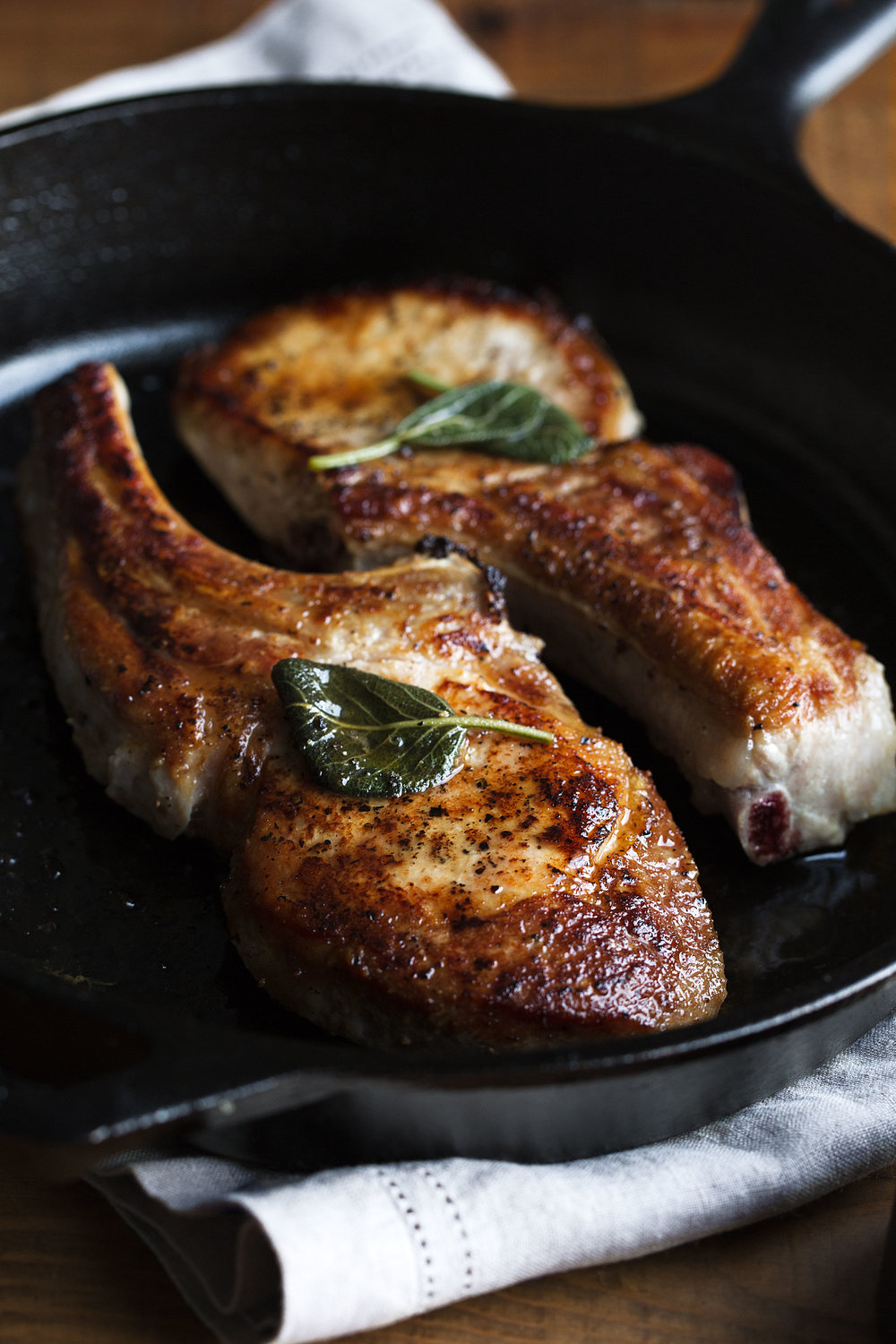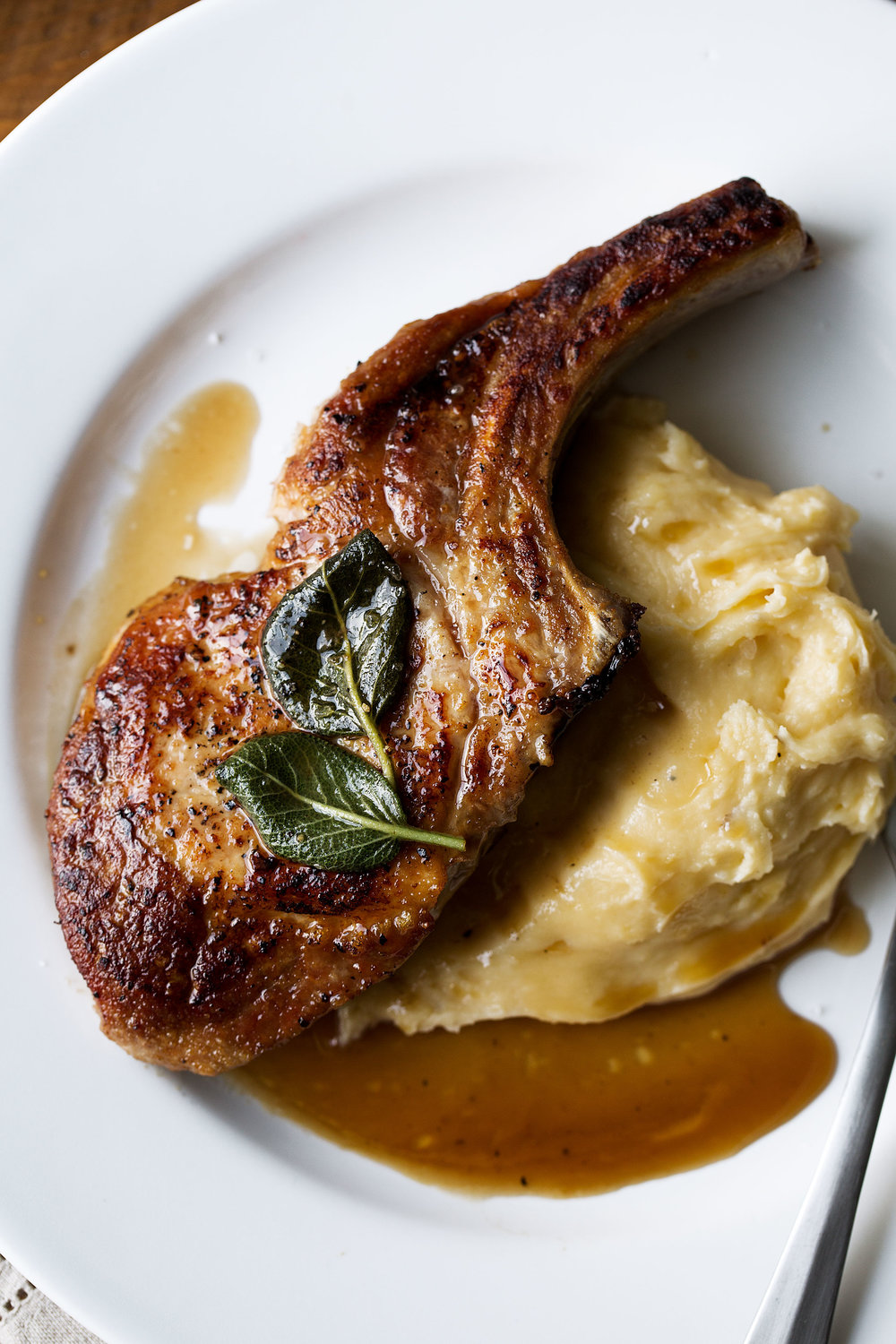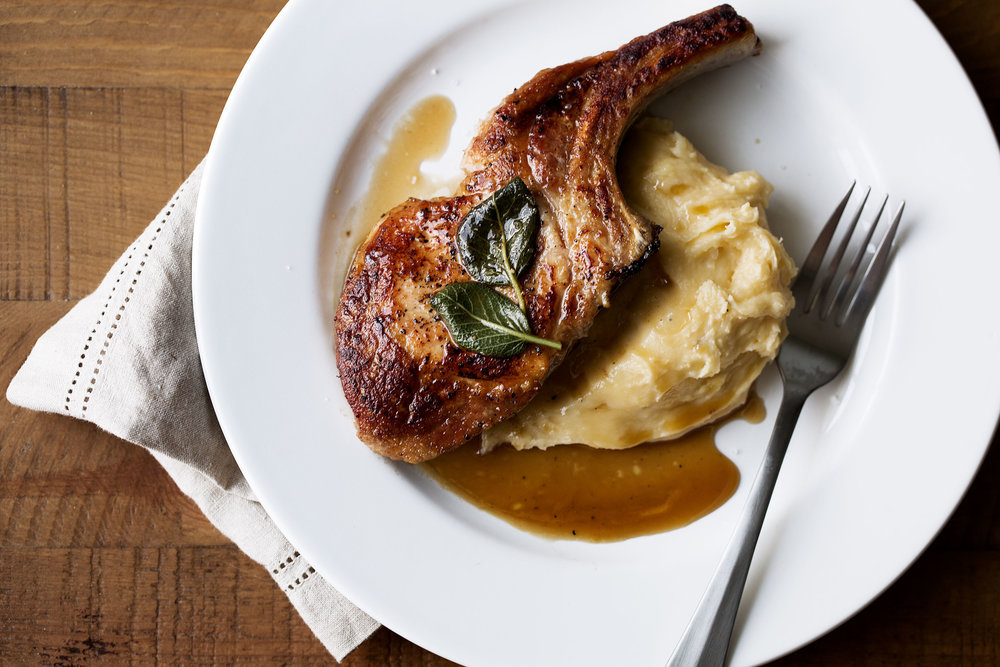 Apple Cider and Sage Glazed Bone-In Pork Chops
4

1-inch thick bone-in pork chops

Kosher salt,

as needed

Freshly ground black pepper,

as needed

2

tablespoons

extra-virgin olive oil

2

cups

apple cider

¼

packed cup light brown sugar

6

sage leaves

1

tablespoon

apple cider vinegar
Let the pork chops sit at 30 minutes before cooking. Season the pork chops on both sides with salt and pepper. Heat a large (12-inch) cast iron pan over medium heat, add olive oil and heat through.

Sear the pork chops until golden brown on both sides, about 10 minutes total.

In a small bowl whisk together the apple cider and brown sugar. Add to the pan with the sage leaves and simmer, turning the pork chops once, until cooked through, about 3 minutes (the internal temperature should read 140ºF).

Transfer the pork chops to a plate to rest and return the pot to the heat. Add the vinegar and simmer the glaze over medium-low heat until reduced to about 1/3 cup. Serve the pork chops topped with the apple cider glaze.
DID YOU MAKE THIS?
TAG ME ON INSTAGRAM TO BE FEATURED ON MY STORIES! @cookingwithcocktailrings