As the temperatures start to drop, cooking methods such as warm weather grilling turn to slow-cooking and to heartier comforting fare. Rather than simple salads and no-cook meals I much prefer pastas with ragu and other rich sauces, braised meats, fall produce and roasted root vegetables.
If you have followed me for a bit then you know that fall is my favorite season (I talk about it a lot, I can't help it). Leaves falling from trees in beautiful colors, apple and pumpkin everything (minus PSL's – I'm in the minority who don't enjoy them), Halloween, Thanksgiving and the return of football. Even if it's 80 degrees outside, come September I still drag my family to apple orchards so that we can pick bushels of juicy and crisp fruit to make everything from tarts to apple crisp, to donuts and pies.
What's in Season: Fall at the Farmer's Market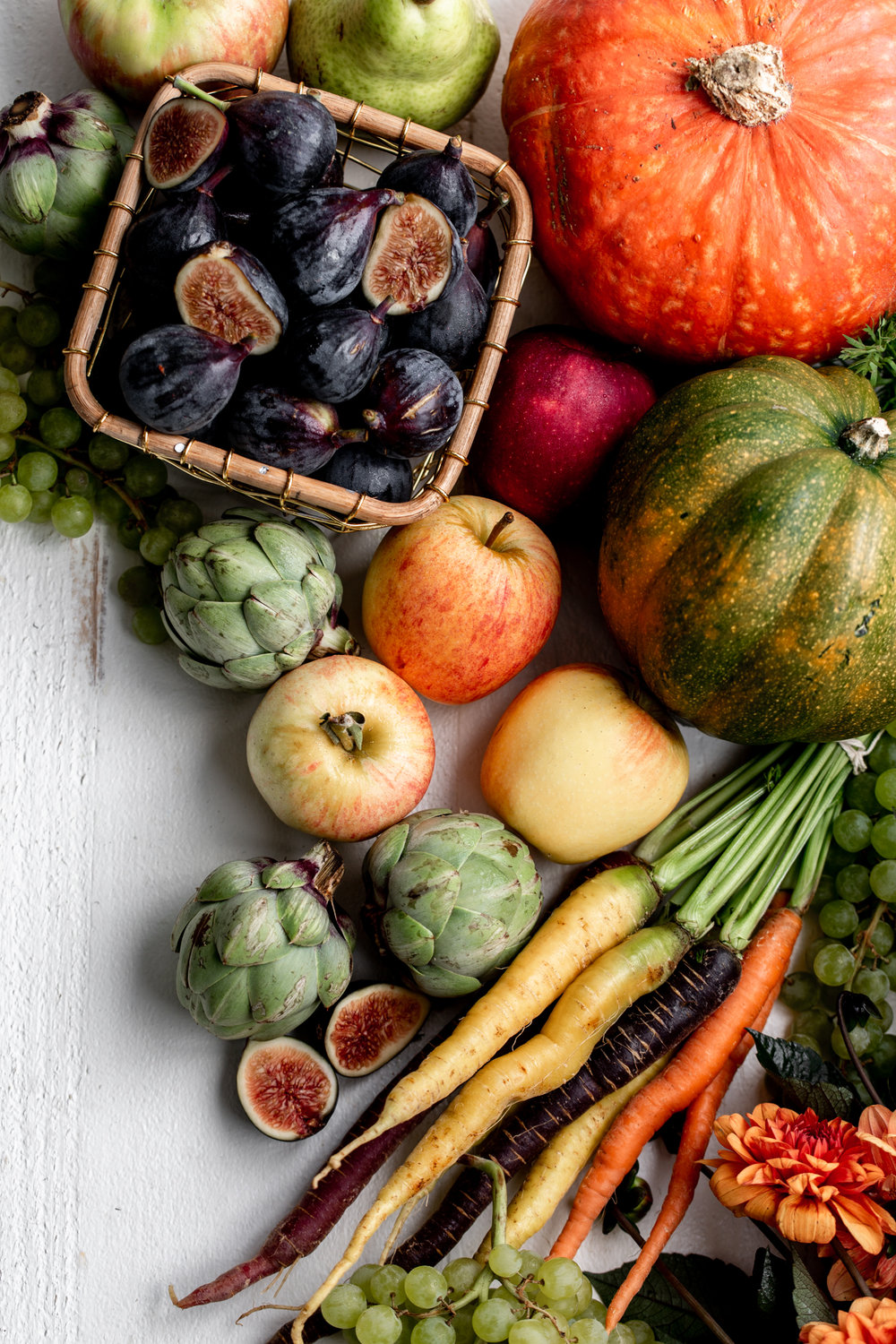 What I Love About Fall
And autumn temperatures make for the perfect outfit combinations – a chilly breeze that comes through in the afternoon only requires jeans, boots and a t-shirt, maybe the addition of a light cashmere sweater. Just another reason to love fall.
While in Southern California it may be hard to gauge the movement from summer into fall by the weather, I can always tell that the seasons have changed when I walk around my local Farmer's Market on Wednesdays in downtown Santa Monica. While late summer ingredients like tomatoes are still in season in late summer and early fall, I like to look towards more fall-like harvest ingredients.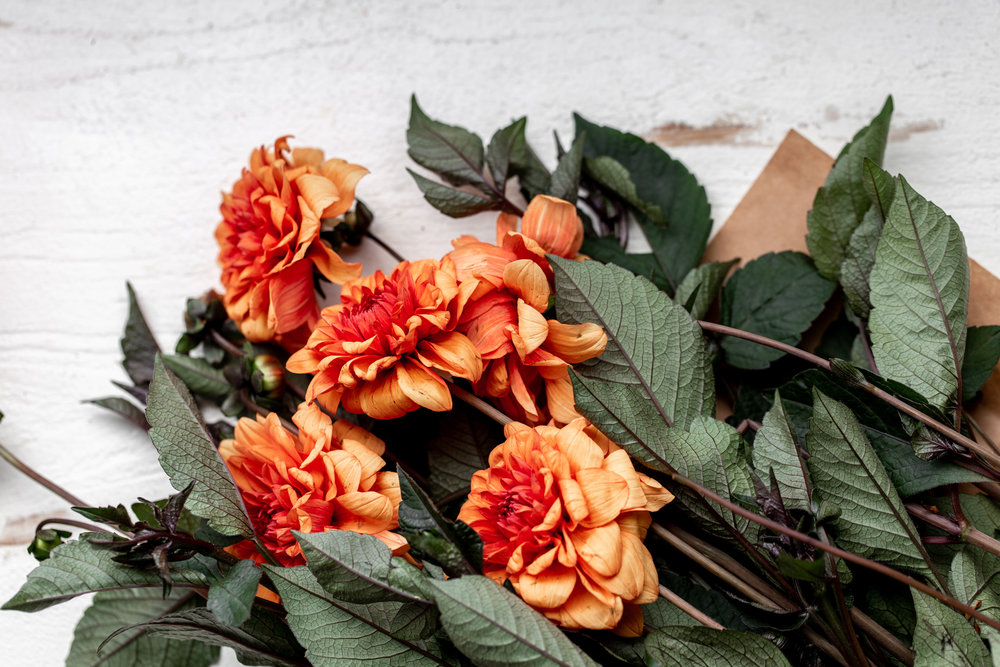 Why cook with seasonal produce?
These days there are an abundance of ingredients that are available year-round in grocery stores. I never gave it much thought until I spent time working with Chef Anne Willan. She emphasized the importance of using seasonal ingredients. The benefit of this practice is that you end up with ingredients at their peak. No more white tomatoes or gritty apples, eating food at its ripest gives you the best quality ingredients to cook with.
Using seasonal ingredients also benefits the environment, since by eating what is in season locally means that produce doesn't have to be shipped around the world. This isn't to say I don't still indulge in imported ingredients. But there has to be some give and take, and I try to be mindful of that.
What is this?
While this is in no way a complete comprehensive list of all seasonal produce, my goal is to highlight a few ingredients that shine during each season. Keep in mind that for the most part seasonality of vegetables and fruits can differ between geographical regions. To search your location and see all produce in season every month by state check out this chart here.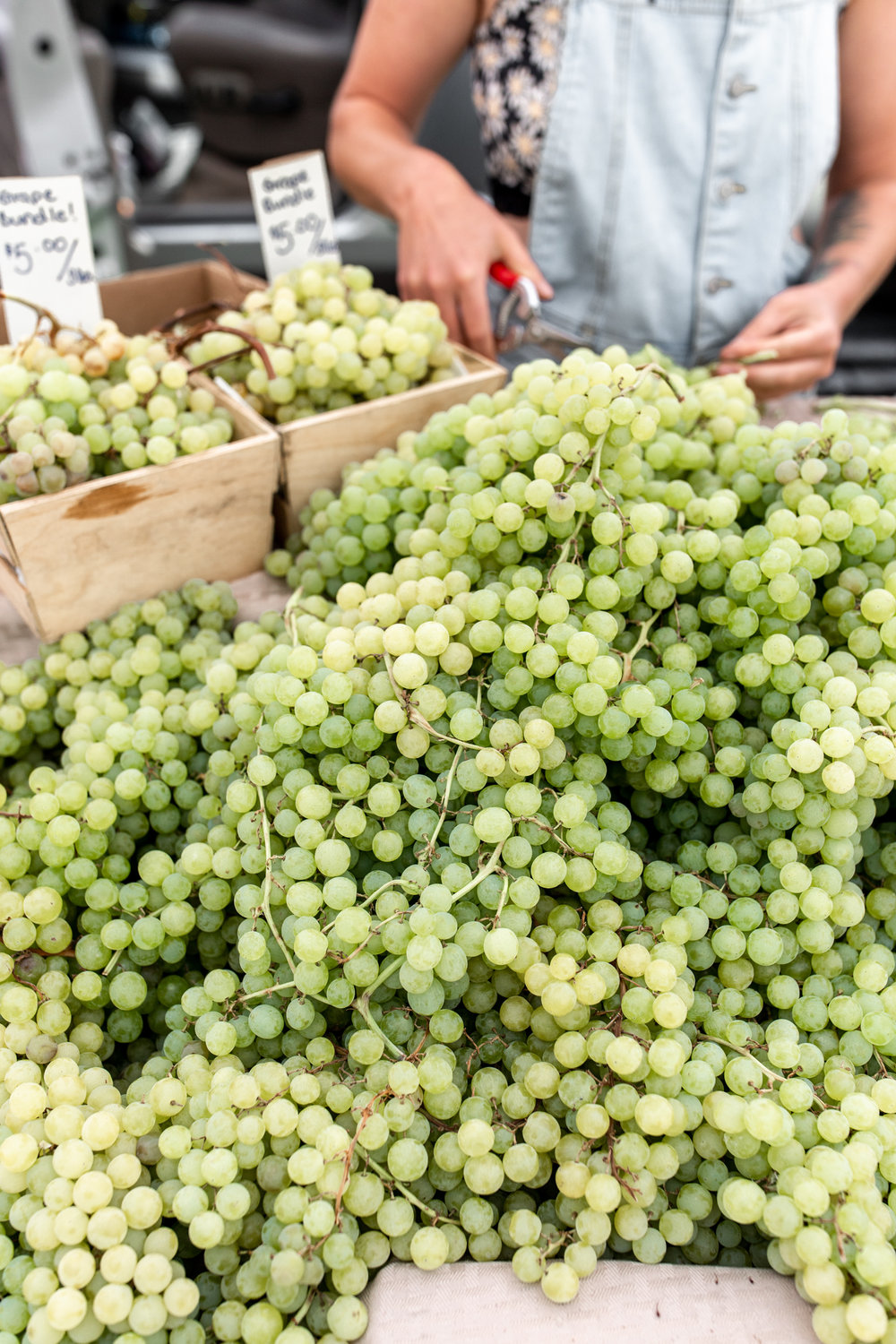 What's in season?
Artichokes, early fall
Apples
Carrots
Cauliflower
Figs
Pears
Grapes
Kale
Mushrooms
Pears
Pumpkin
Butternut Squash
Pomegranate
Cranberries, late fall
Recipe ideas for seasonal fall produce:
Other Seasonal Guides
If you enjoy these recipes, I recommend checking out some of these: