There is nothing like juicy summer tomatoes that pair perfectly with tangy mozzarella for a no-cook recipe on a hot summer night. Summer is also a great time for grilling! Gather friends and family outside for some pool time and games in the backyard. Pair vegetables with burgers, steak or seafood like in this Jalapeño Popper Burger recipe. Take advantage of edible flowers and freshly chopped herbs like basil to add pretty garnishes to your dishes. Get more inspiration for summer holiday grilling here!
I gained a new appreciation for "stone fruits" like juicy nectarines and peaches while writing my first cookbook, Share + Savor. I had written a recipe using peaches, and when it came to the photography I waited until October to take photos of the salsa recipe which included peaches. That was a huge mistake! Did you know peaches are one fruit you can't find out of season no matter how many grocery stores you go to? Cue panic mode! Don't tell anyone, but in one photo I had to substitute the last plum I could find for peaches – thank you Photoshop!
What's in Season: Summer at the Farmer's Market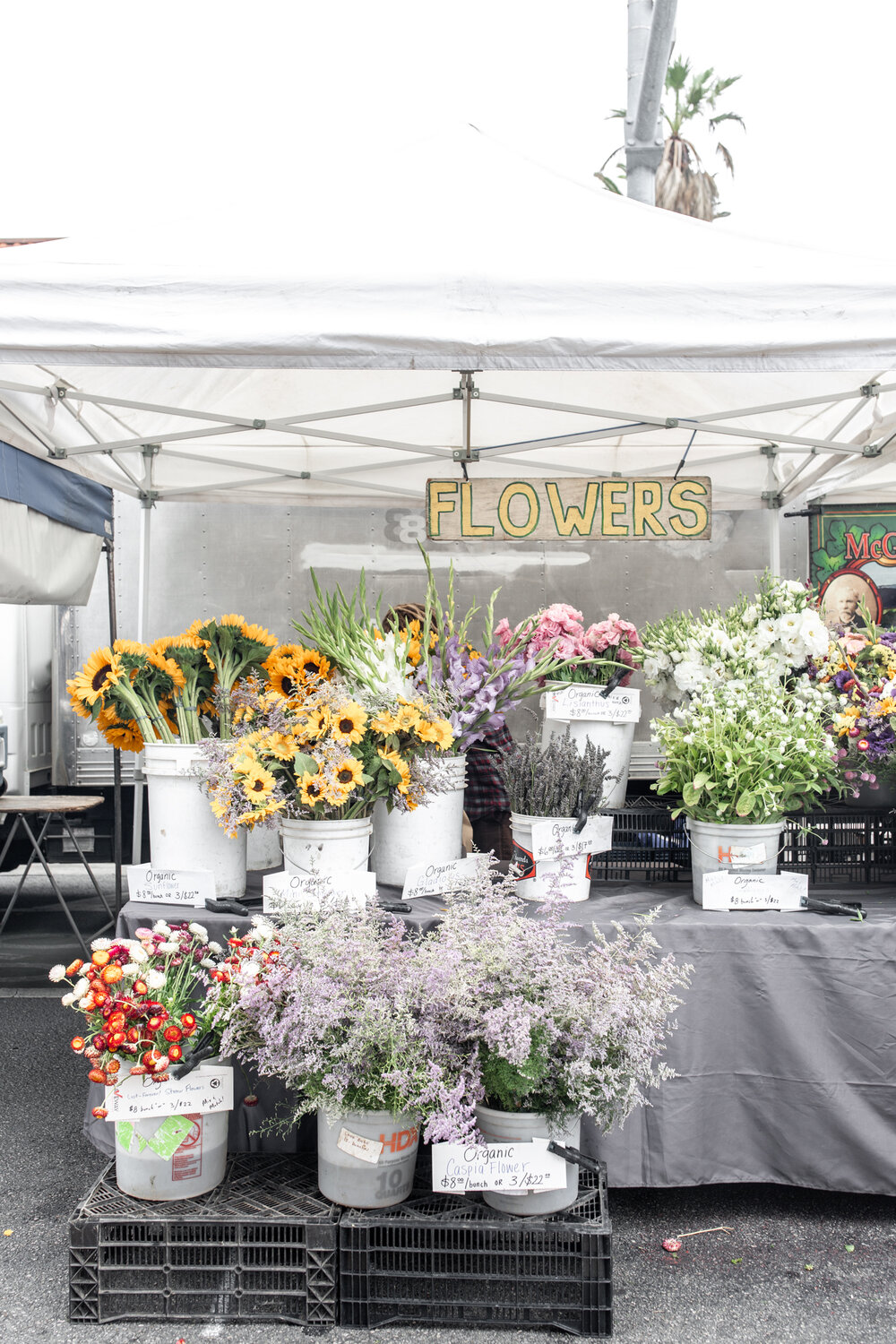 Why Summer Produce is my Favorite
The other night I had a conversation with my husband, Aaron, about our favorite summer fruits and vegetables. He automatically thinks of fresh, sweet California strawberries and creamy, ripe avocados while I always think about New Jersey's juicy tomatoes and sweet, crisp corn on the cob. I have to remind people that it's called the Garden State for a reason!
Summer is my favorite time for produce; it conjures up memories of driving with the windows down on back roads and stopping at one of the numerous farm stands that dotted my New Jersey hometown of Long Valley. While the exact seasonality can depend on your location, follow my guide for some of the best tasting fruit and vegetables spanning the summer months from June to September.
Why cook with seasonal produce?
These days there are an abundance of ingredients that are available year-round in grocery stores. I never gave it much thought until I spent time working with Chef Anne Willan. She emphasized the importance of using seasonal ingredients. The benefit of this practice is that you end up with ingredients at their peak. No more white tomatoes or gritty apples, eating food at its ripest gives you the best quality ingredients to cook with.
Using seasonal ingredients also benefits the environment, since by eating what is in season locally means that produce doesn't have to be shipped around the world. This isn't to say I don't still indulge in imported ingredients. But there has to be some give and take, and I try to be mindful of that.
What is this?
While this is in no way a complete comprehensive list of all seasonal produce, my goal is to highlight a few ingredients that shine during each season. Keep in mind that for the most part seasonality of vegetables and fruits can differ between geographical regions. To search your location and see all produce in season monthly by state, check out this chart: https://www.seasonalfoodguide.org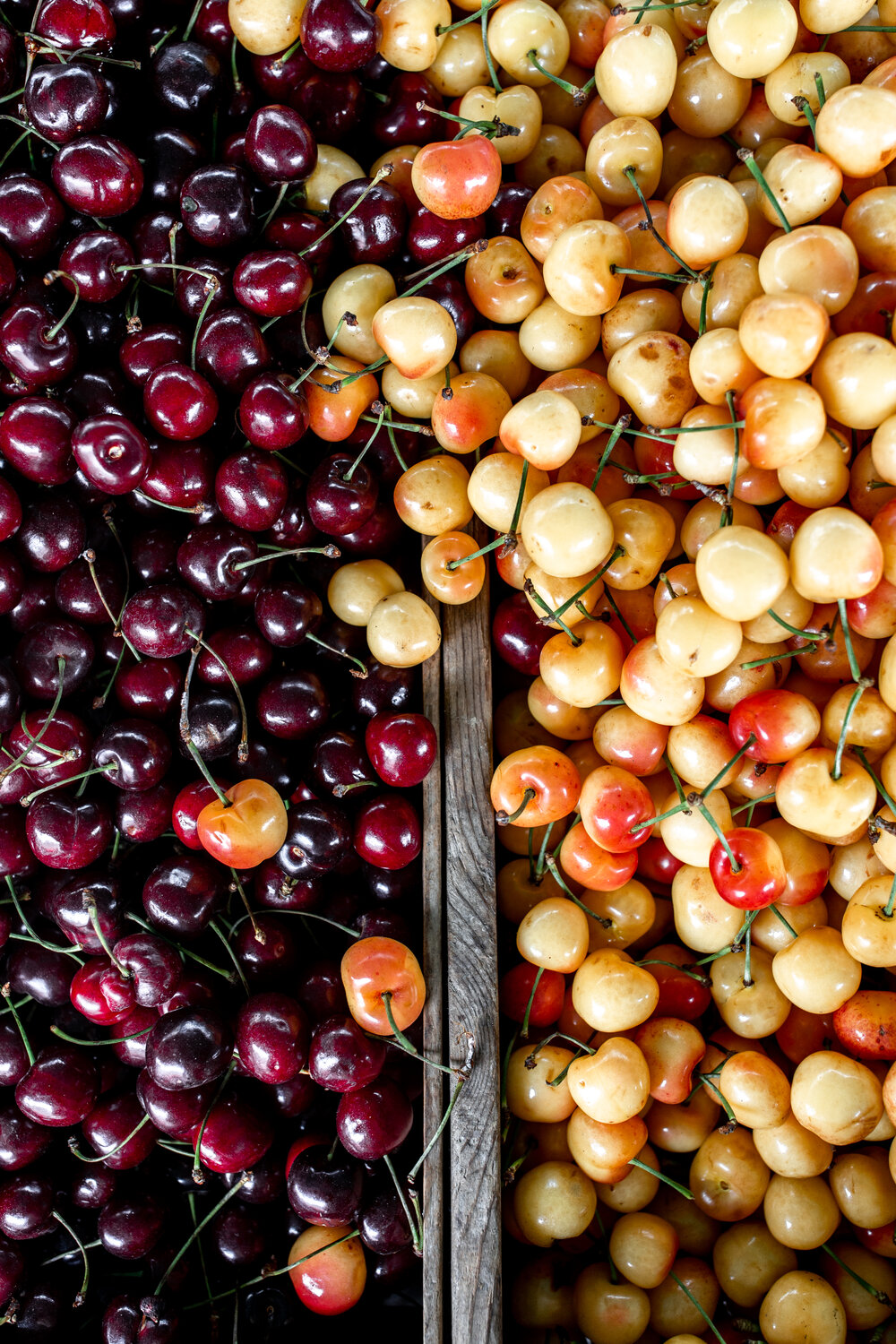 What's in season in summer?
Recipe ideas for seasonal summer produce:
Other Seasonal Guides
If you enjoy these recipe, I recommend checking out some of these: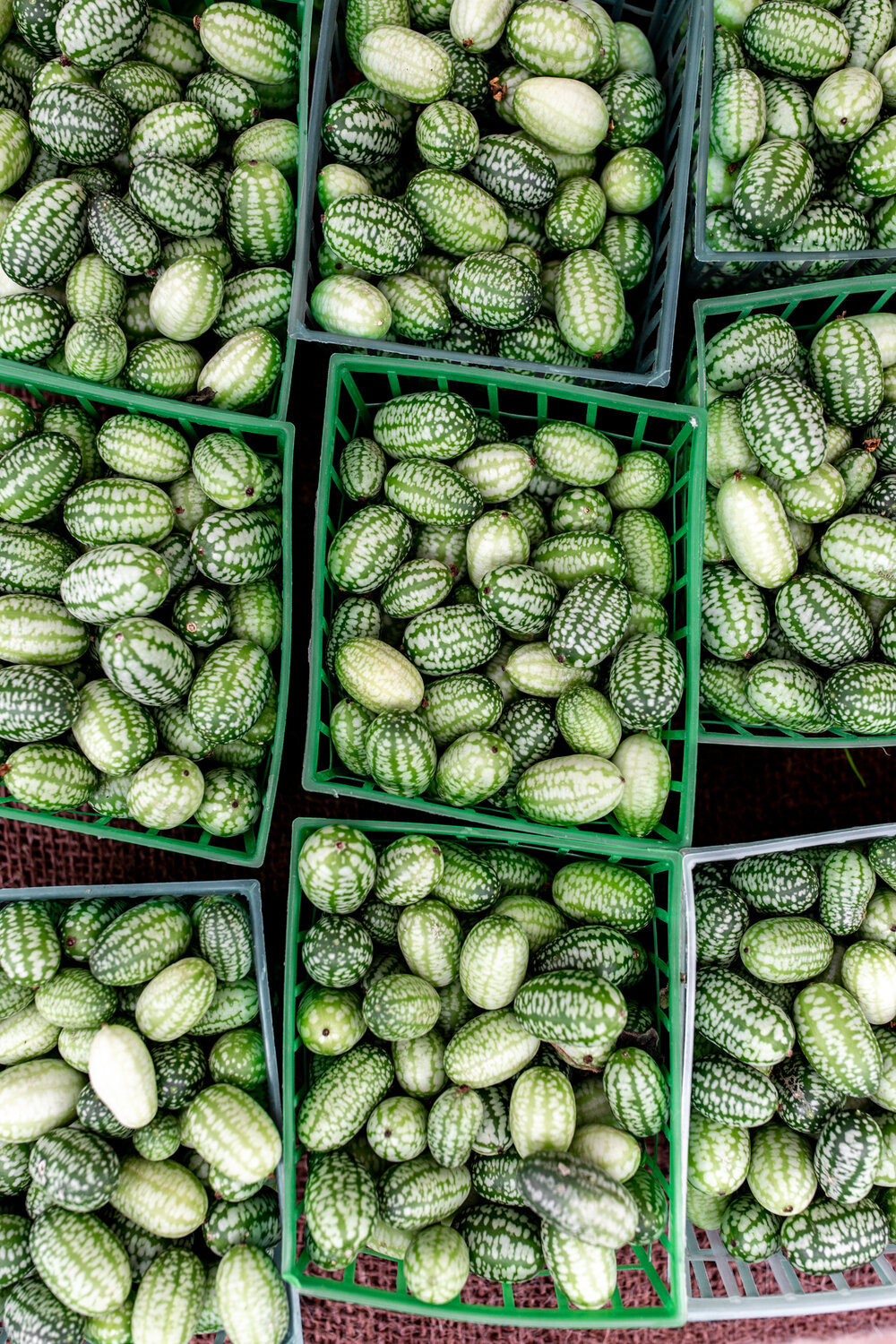 Get more end of summer food ideas here.