Of course spring produce becomes available, making the transition from root vegetables and winter citrus to fresh and vibrant offerings like peas, apricots and cherries. I love all the amazing fresh fruits and vegetables spring has to offer.
California strawberries are my favorite – they're insanely juicy and sweet. In addition to farmer's markets and grocery stores they can often be found on roadside stands sold directly from the farmers. A lot of the state's strawberries are grown close to where my husband grew up in Ventura county. Whenever we are over that way, we pick up some berries.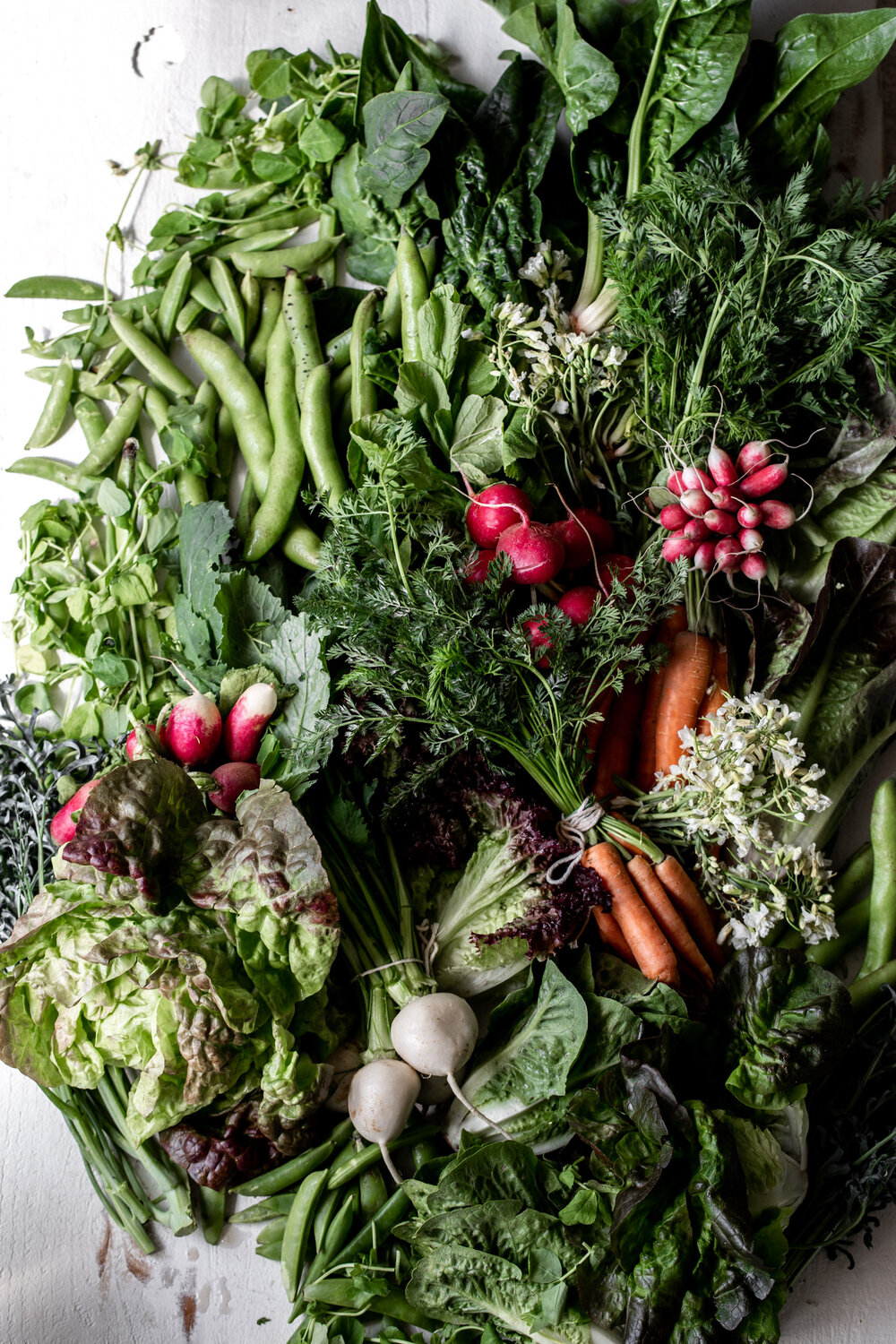 Why You Should Shop Local
Now more than ever it's important to visit your local farmers market for fresh produce. In a time where restaurants are forced to shut down due to the spread of COVID-19, many farms have lost a large source of their income – they have an excess of produce and nowhere to send it. Now more than ever it is important to support local farms who are struggling in this period of uncertainty.
In turn for supporting local farms you end up with great fresh produce to use – it's a win/win! An easy way to support farms is to order a CSA box (community supported agriculture) filled with an assortment of fresh fruits and vegetables from local farms. In Los Angeles, farms like Schaner Farm Stand and County Line Harvest are offering great options! While some farm stands accept credit cards, I'd recommend bringing cash for most of your shopping.
Don't Miss Out on This Seasonal Produce
In addition to so many of the amazing and fresh spring produce that are widely available there are a few specific ingredients that are often hard to find out of season or anywhere other than farmer's markets, so I always pick up whenever I see them.
If you see ramps, fiddleheads or morels make sure you grab some. You can figure out what to do with them later! Since they are foraged rather than harvested, they are not as readily available.
Fiddleheads can be found during a few weeks in May.
Ramps are typically available for six weeks starting in April.
Morels can be found throughout the spring and then are available dried year-round.
For farm fresh summer produce like peaches, eggplant, green beans, summer squash and more check out my post about summer seasonal offerings here.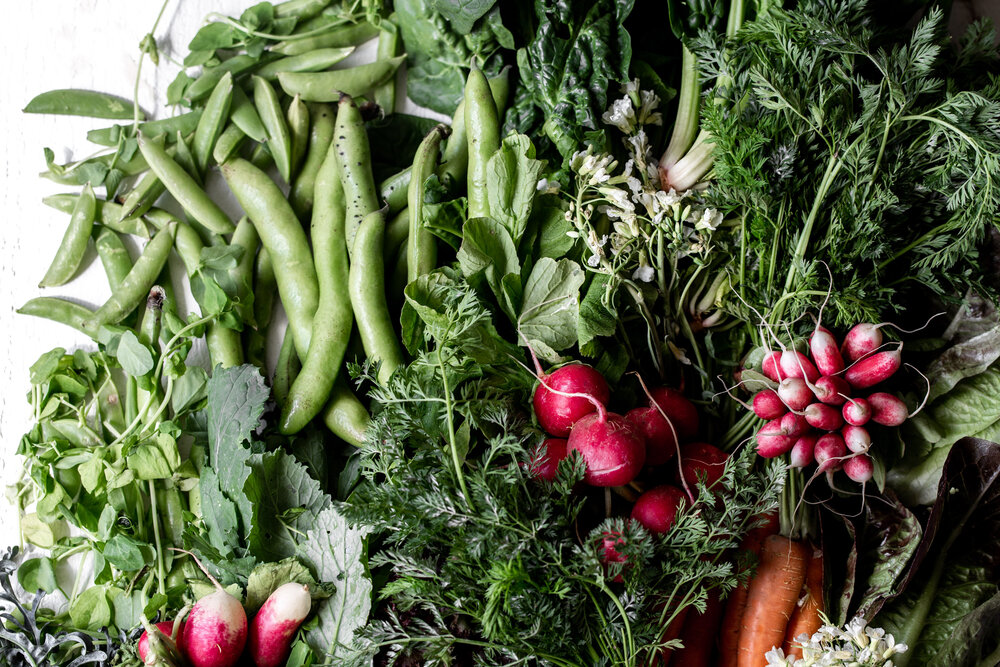 Why cook with seasonal produce?
These days there are an abundance of ingredients that are available year-round in grocery stores. I never gave it much thought until I spent time working with Chef Anne Willan. She emphasized the importance of using seasonal ingredients. The benefit of this practice is that you end up with ingredients at their peak. No more white tomatoes or gritty apples, eating food at its ripest gives you the best quality ingredients to cook with.
Using seasonal ingredients also benefits the environment, since by eating what is in season locally means that produce doesn't have to be shipped around the world. This isn't to say I don't still indulge in imported ingredients. But there has to be some give and take, and I try to be mindful of that.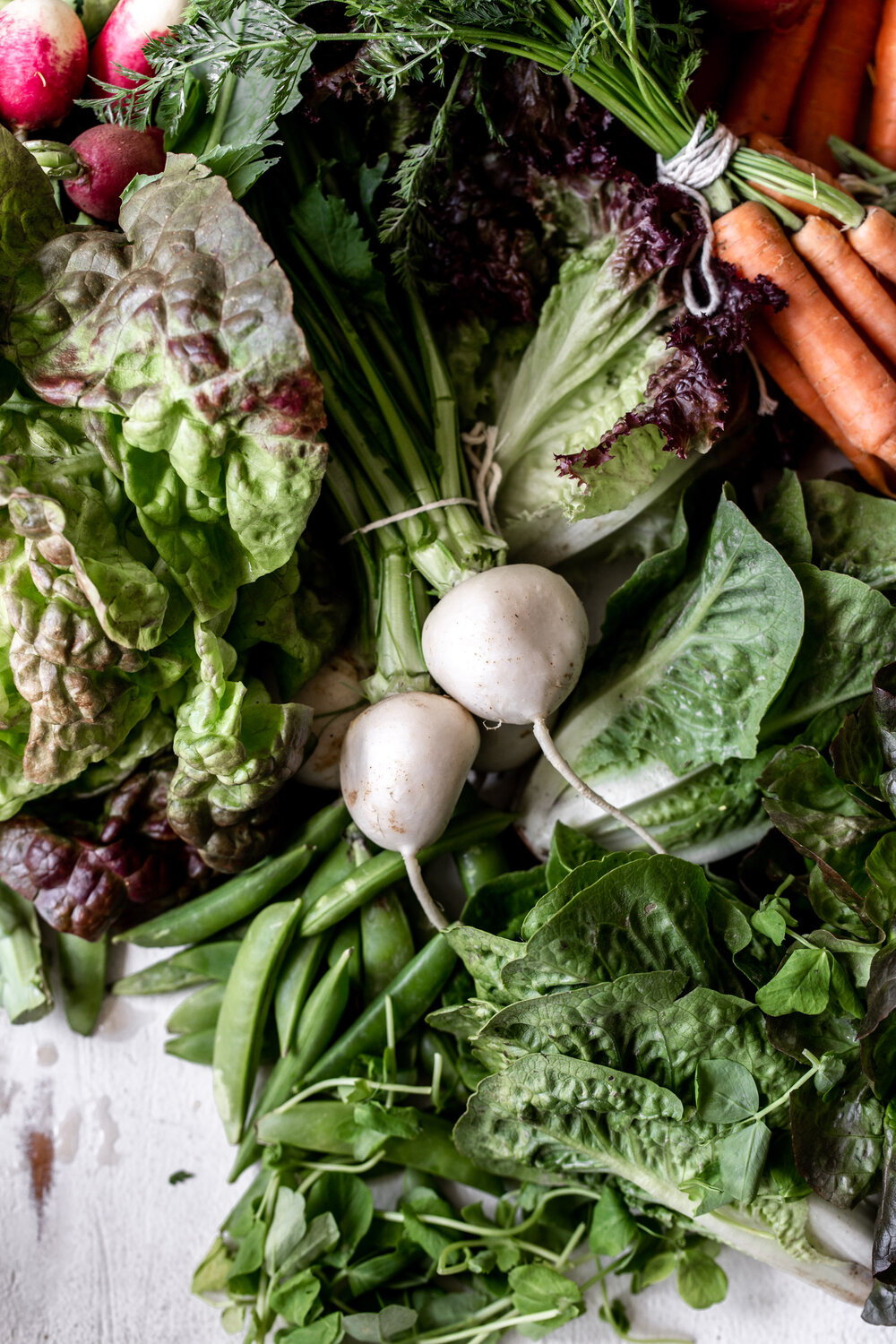 What is this?
While this is in no way a complete comprehensive list of all seasonal produce, my goal is to highlight a few ingredients that shine during each season. Keep in mind that for the most part seasonality of vegetables and fruits can differ between geographical regions. To search your location and see all produce in season monthly by state, check out this chart: https://www.seasonalfoodguide.org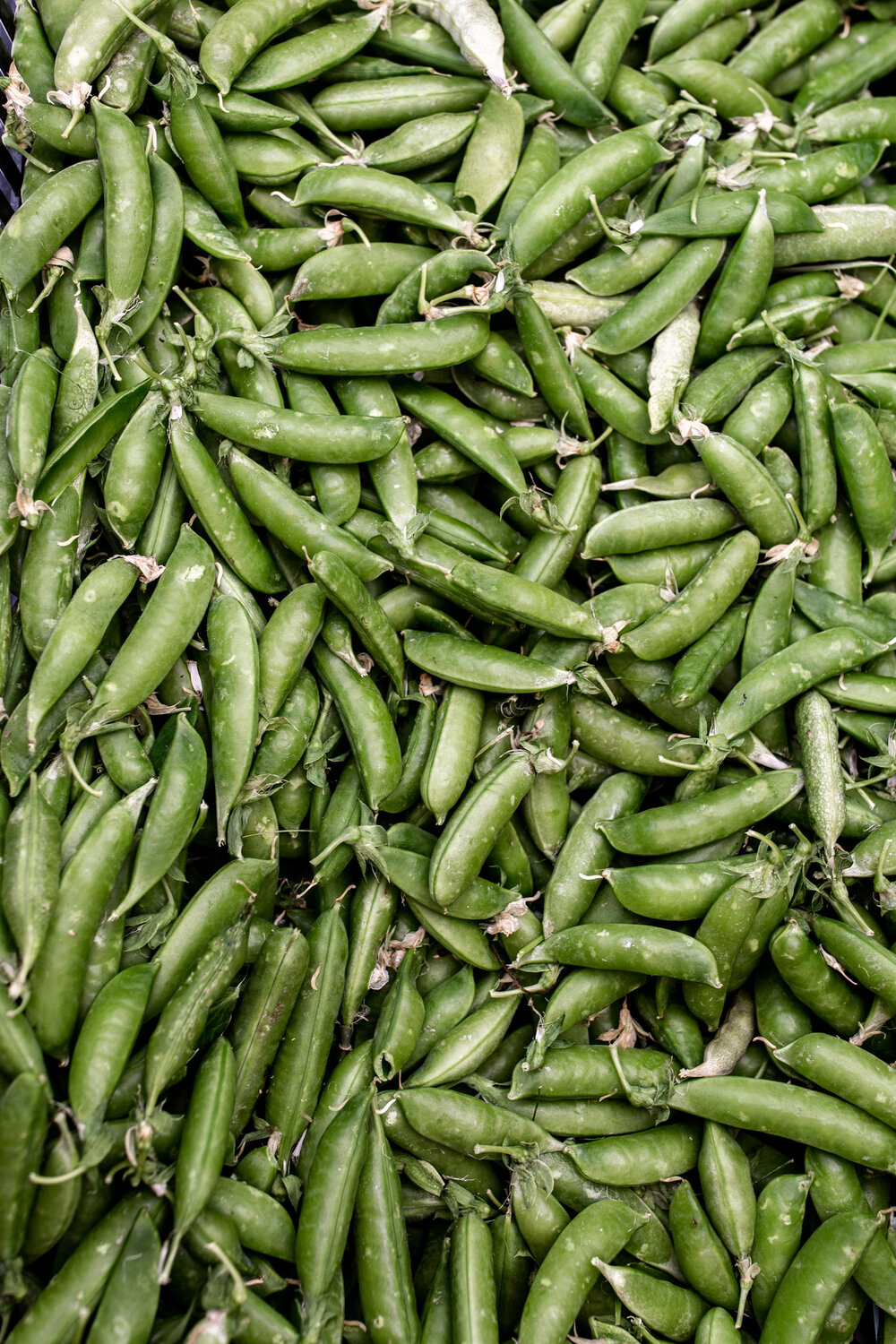 What's in season in spring?
Apricots
Artichokes
Arugula
Asparagus
Carrots
Cauliflower
Cherries
Fava Beans
Fiddleheads
Green garlic
Morels
Peas
Radish
Ramps
Rhubarb
Strawberries
Spinach
Recipe ideas for seasonal spring produce:
Other Seasonal Guides
If you enjoy this recipe, I recommend checking out some of these: