Poached Pears with Vanilla Ice Cream
It's best to start with firm ripe pears for this delicate dessert. As the pears poach, they absorb the poaching liquid and become sweet and tender. The poaching liquid is sweet and flavored with cinnamon sticks and vanilla bean.
The pears are covered with a piece of parchment paper while poaching in order to prevent them from discoloring. While they are delicious served on their own, the poached pears can also be used in place of plain pears in muffins, cakes, other desserts or even in salads.
The best pears to use are Bosc, as they are tall pears with long tapering necks and brown skins resembling a russet potato. They have a firmer texture so after poaching they still hold their shape without turning to mush. They are available from late summer/ early fall through winter.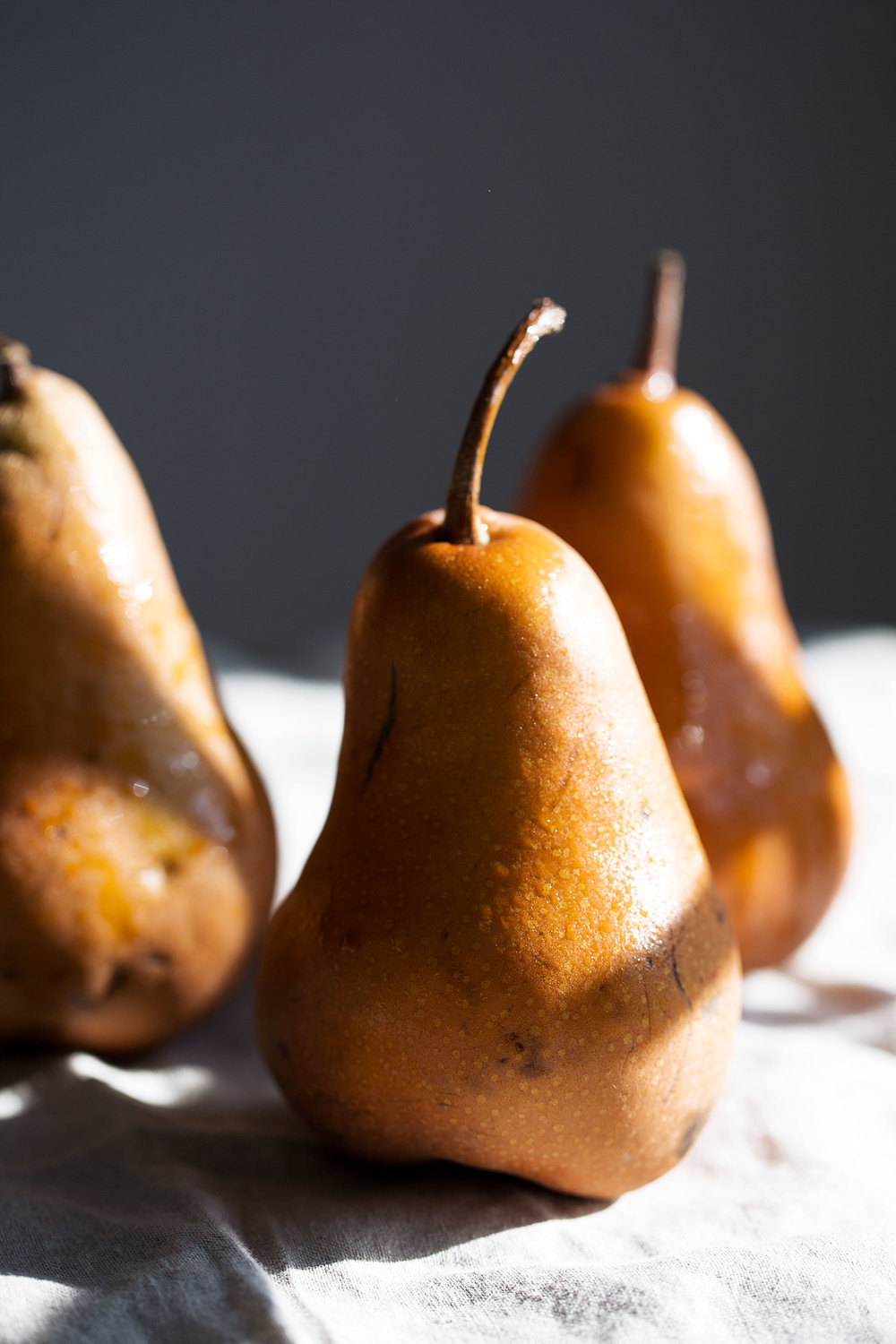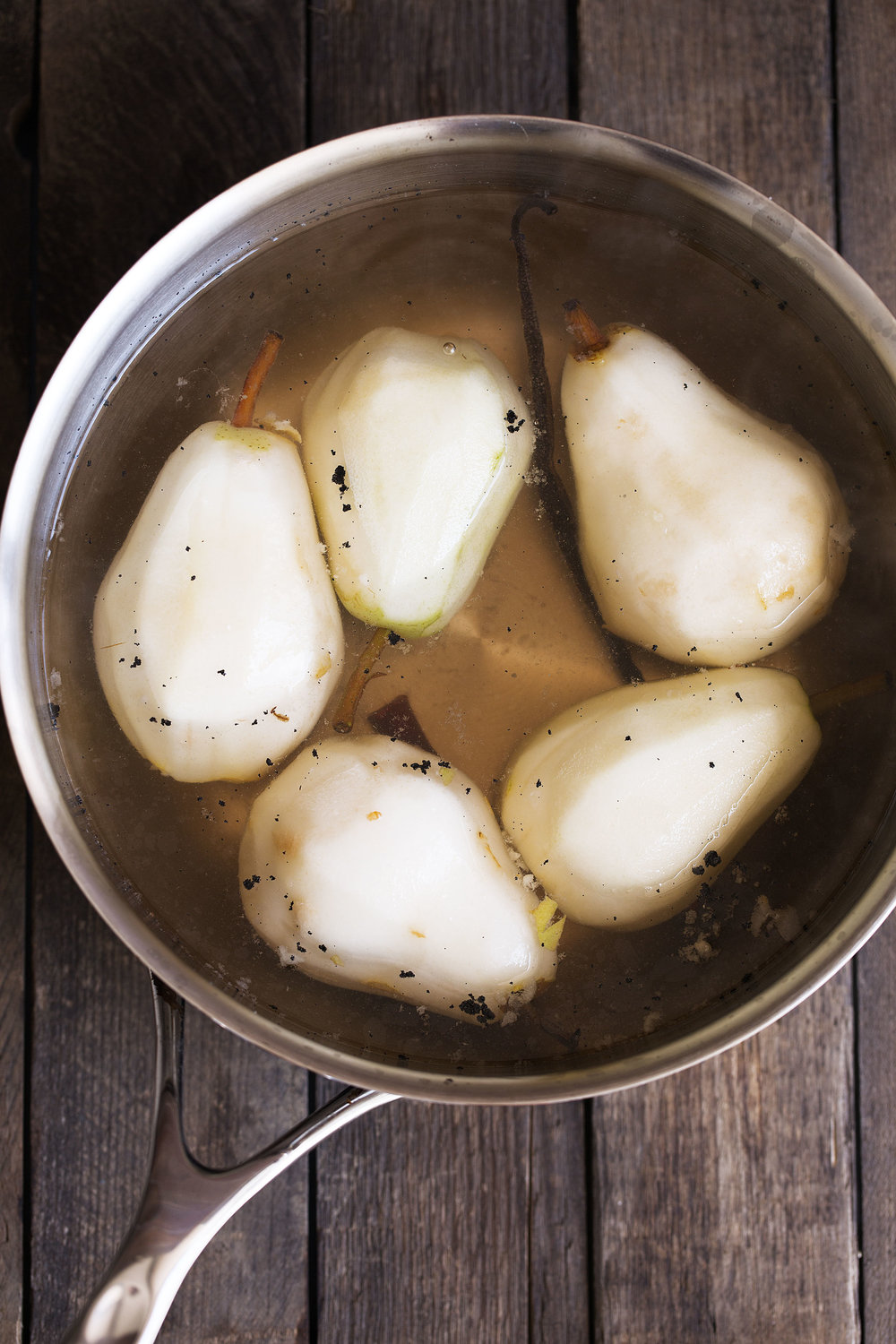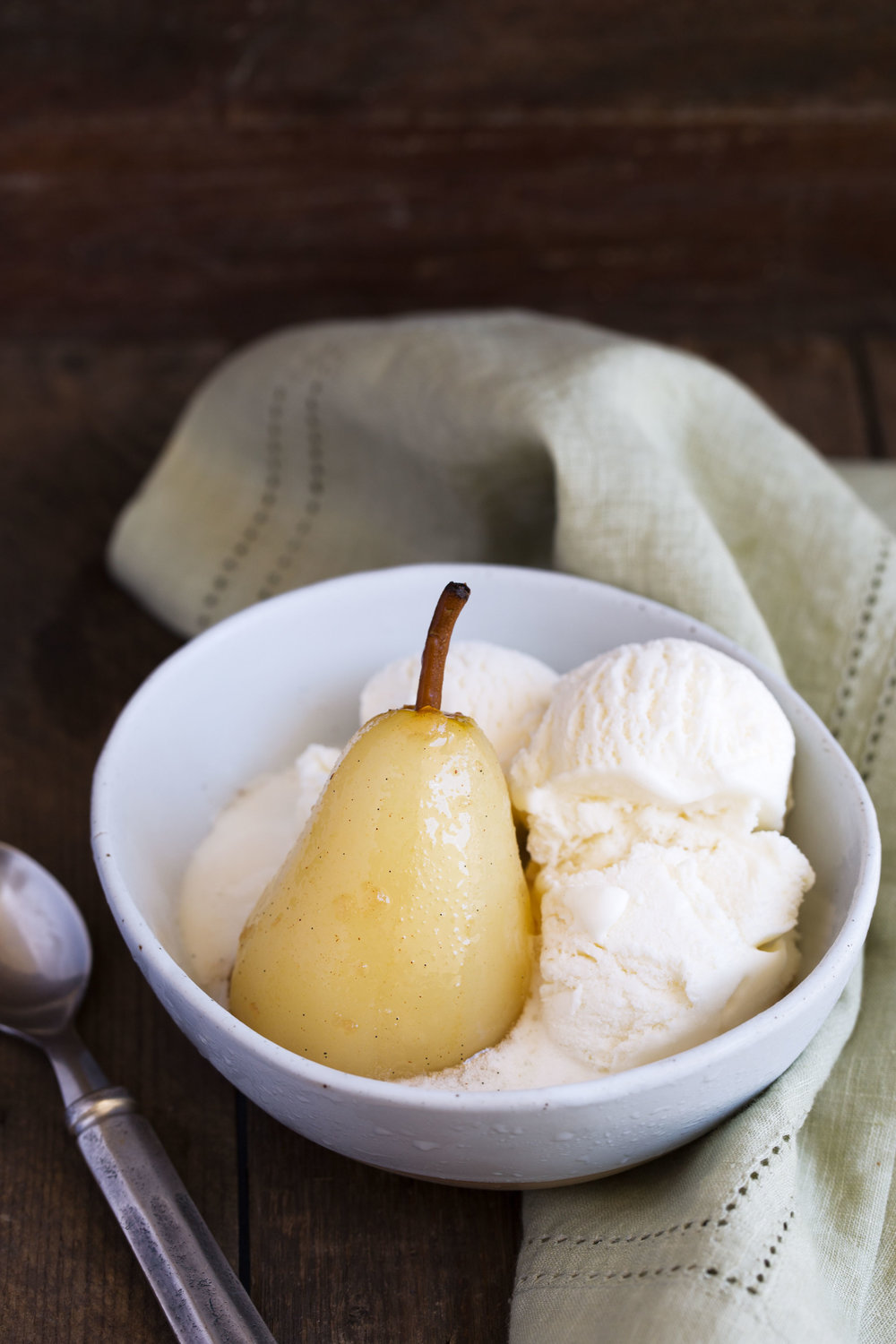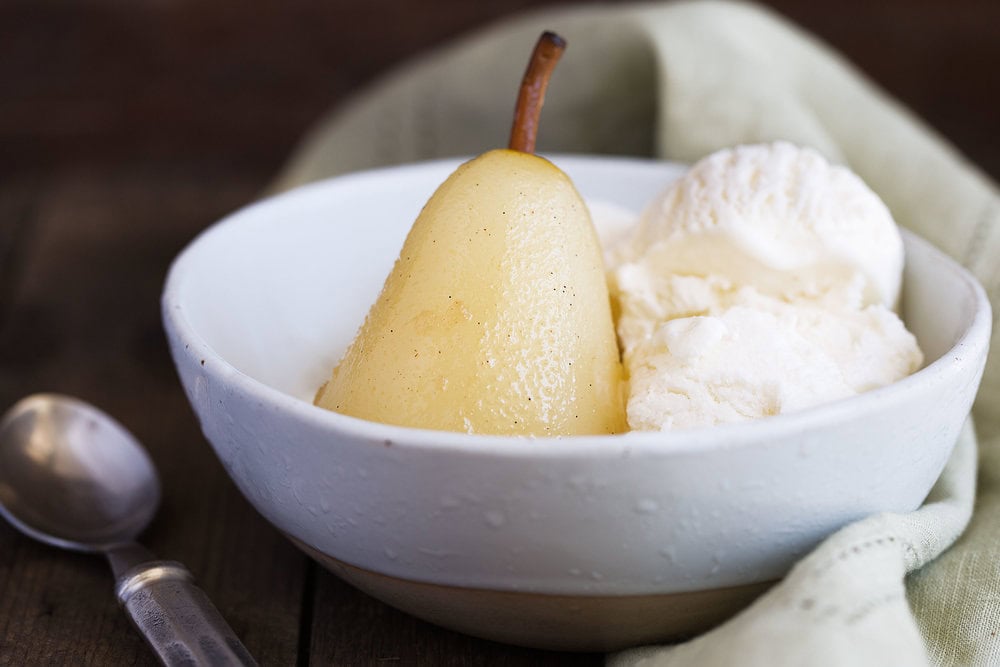 Poached Pears with Vanilla Ice Cream
Peel the pears, leaving the stems on. Core them from the bottom, using a melon baller or pairing knife.

In a large saucepan (large enough to hold the pears) over medium heat, add the cinnamon, vanilla bean, granulated sugar and 1 quart of water and stir to combine. Heat, stirring until the sugar has dissolved.

Add the pears and cover with waxed paper to prevent the pears from discoloring. Bring the mixture to a simmer over medium-low heat. Cook, turning the pears occasionally, until they can be easily pierced with the tip of a pairing knife but are not mushy, about 20 minutes.

Remove the pears from the poaching liquid and add to a large bowl. Raise the heat of the poaching liquid to high and bring the mixture to a boil until it has reduced to about 1 cup and is thick and syrupy, about 20 minutes.

Discard the cinnamon and vanilla bean then pour the syrup over the pears. Serve pears with a side of vanilla ice cream.
DID YOU MAKE THIS?
TAG ME ON INSTAGRAM TO BE FEATURED ON MY STORIES! @cookingwithcocktailrings