Butternut Squash, Quinoa & Kale Salad with Warm Goat Cheese and Apple Cider Vinaigrette
When preparing for the barrage of winter dinner parties that lie ahead I often turn to a kale salad because the tough leaves can be dressed ahead of time and sit for a few hours without wilting. With the addition of the quinoa this salad is even substantial enough to serve as a vegetarian entrée.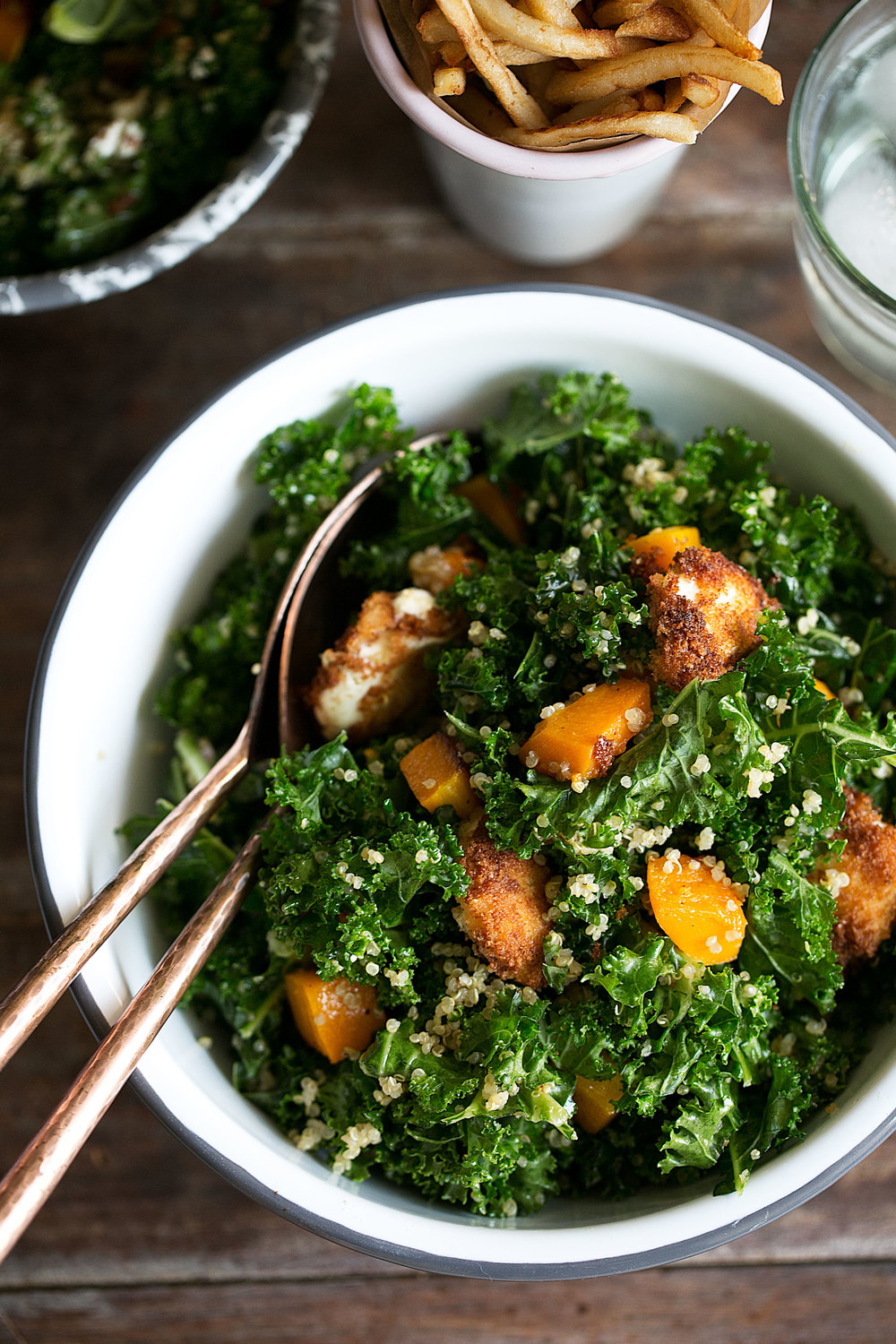 The robust and earthy taste of the reduced apple cider makes for a flavorful dressing made only from a few ingredients. The addition of the cider vinegar to the dressing helps to cut through the rich flavor of the kale. Battering and frying the goat cheese adds the right about of crispiness in place of croutons.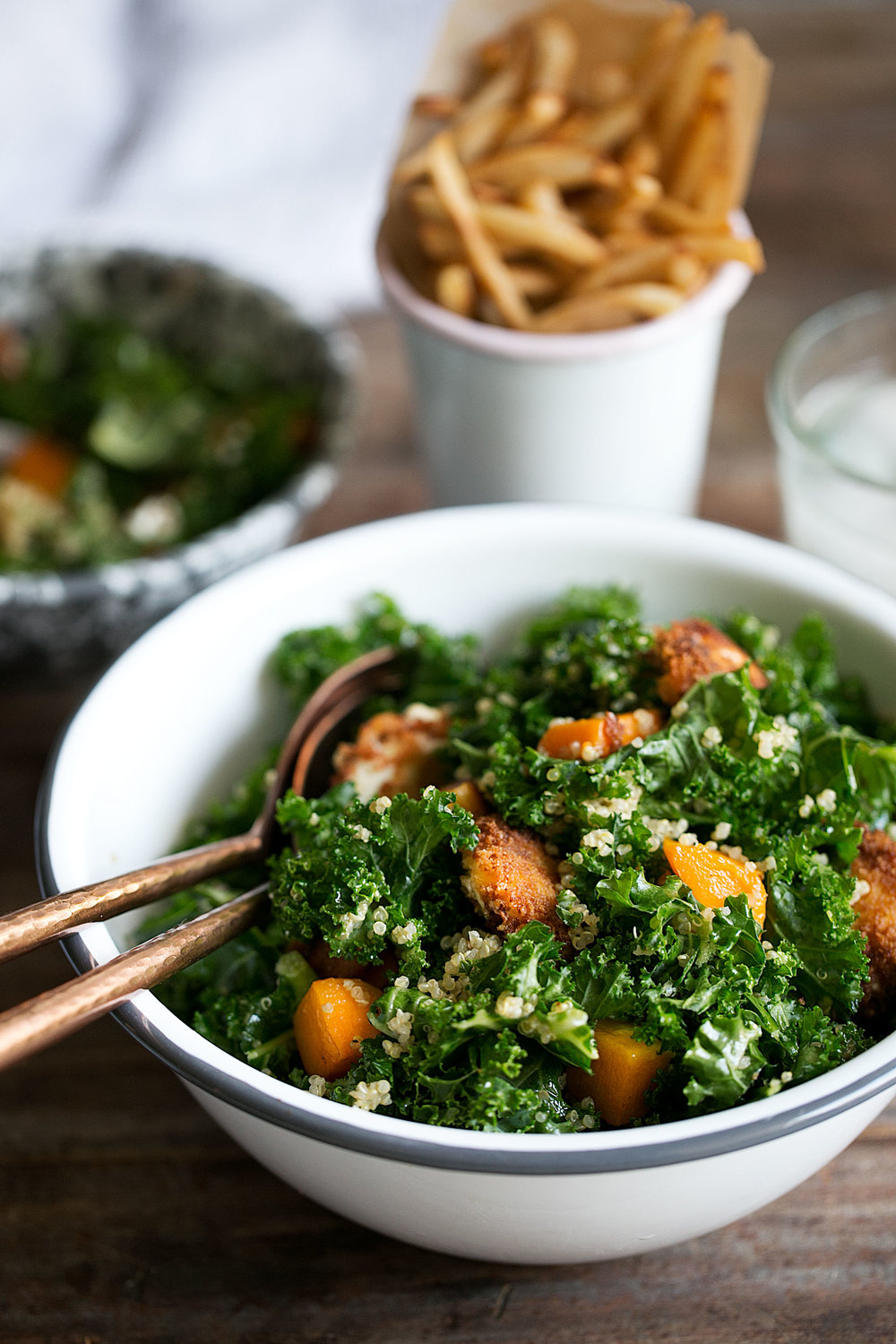 Butternut Squash, Quinoa & Kale Salad with Warm Goat Cheese and Apple Cider Vinaigrette
For the warm goat cheese:
8

ounce

log goat cheese

1

cup

whole milk

½

cup

Italian breadcrumbs

1

cup

vegetable oil
For the dressing:
In a small saucepan over medium bring the apple cider to a boil and reduce until about 2 tablespoons remain. Let cool then in a medium mixing bowl whisk together the reduced cider with the cider vinegar, shallot, mustard, and olive oil. Season to taste with salt and pepper.
For the salad:
Preheat the oven to 400ºF. Toss the squash in the olive oil and spread in a single layer on an aluminum-foil lined baking sheet. Season with salt and pepper. Roast until the squash is tender and lightly golden brown, about 25 minutes.

Heat a medium saucepan over medium heat then add the quinoa and chicken stock. Bring to a boil then reduce the heat to medium-low and let simmer, stirring occasionally, until all the stock has been absorbed, about 15 minutes. Fluff the quinoa with a fork.

In a large salad bowl toss together the squash, quinoa, and kale and set aside.
For the warm goat cheese:
Cut the goat cheese into ¼-inch medallions. Add the milk to one shallow bowl and the breadcrumbs to another shallow bowl.

Working one at a time, dip the goat cheese in the milk then press gently into the breadcrumbs to coat on both sides. Continue with the remaining goat cheese medallions and set aside.

Heat a medium sauté pan over medium heat, add the vegetable oil and heat through. Working a few at a time, fry the goat cheese until golden brown on both sides, about 5 minutes.
DID YOU MAKE THIS?
TAG ME ON INSTAGRAM TO BE FEATURED ON MY STORIES! @cookingwithcocktailrings