Pumpkin Spice Almond Milk
This post is sponsored by Diamond of California Nuts.
This homemade almond milk is spiced with a blend of homemade pumpkin pie spices. I use just a touch of honey for a bit of sweetness while the blend of pumpkin pie spices adds a warm, fall feel.
I know the flavoring of "pumpkin spice" (which does not actually include pumpkin but refers to the spice blend typically included in the holiday pie) might be a bit overused these days. However in this recipe it works to create a spiced non-dairy alternative that makes a great addition to coffee, oatmeal, cereal or any other way you would typically use milk or almond milk. I have been using it in my overnight oats recipe, which you can find here to make it more fall-inspired.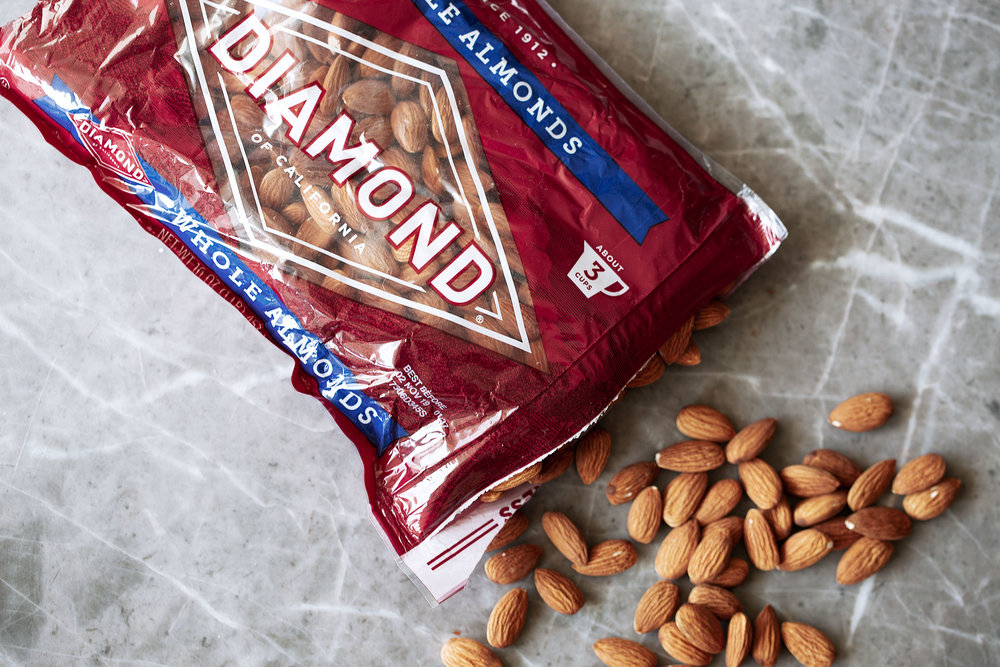 I use Diamond Nuts almonds in this recipe. In particular, I love the quality of their nuts as they make, for creamy and light almond milk. To make your own almond milk it only takes a few steps and even fewer ingredients.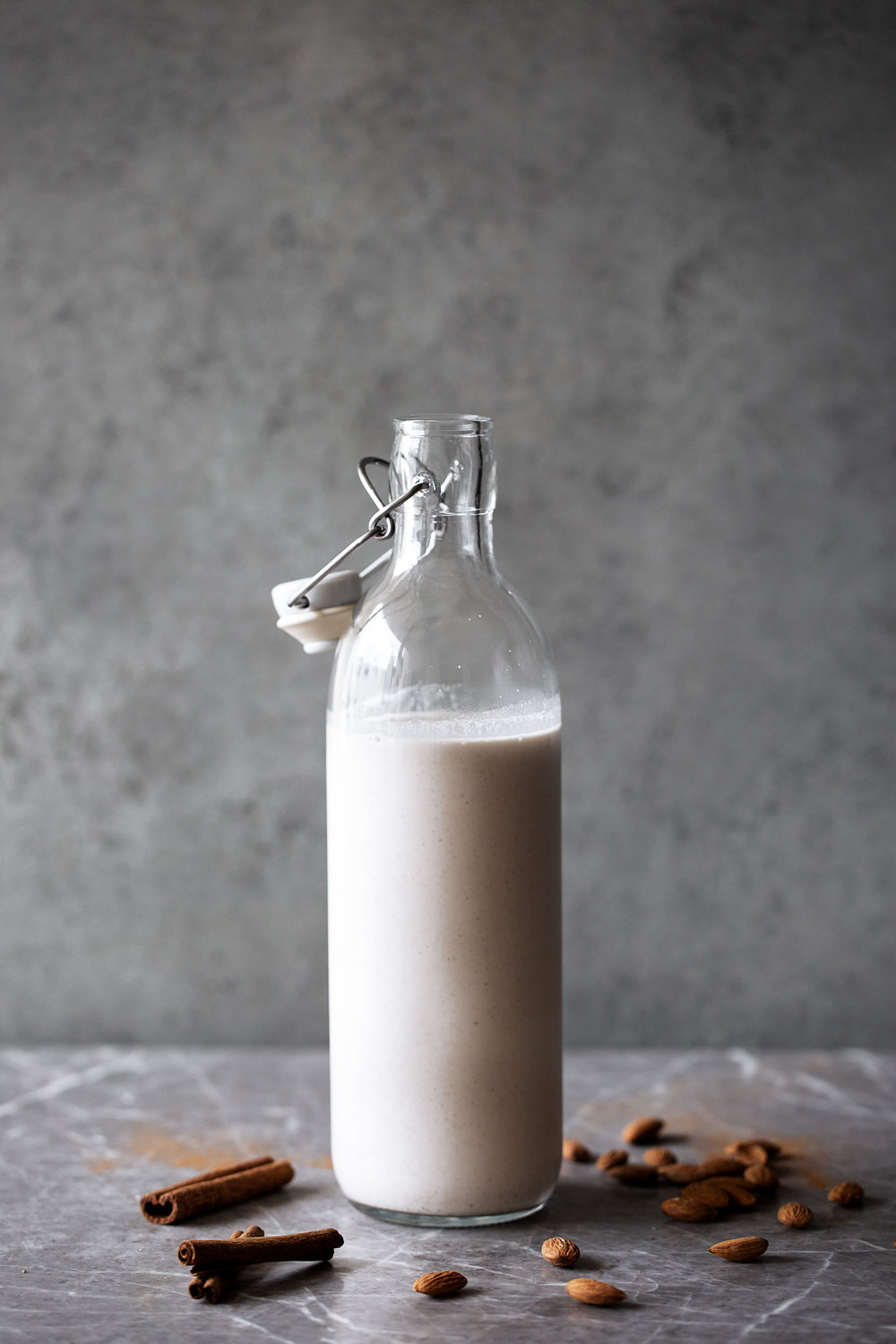 You only need a blender (or a food processor), a mixing bowl and cheesecloth to strain the mixture. Whole almonds are soaked overnight or longer in water, then blended until fine and strained. Be sure to use raw almonds in the recipe – do not use salted or roasted nuts.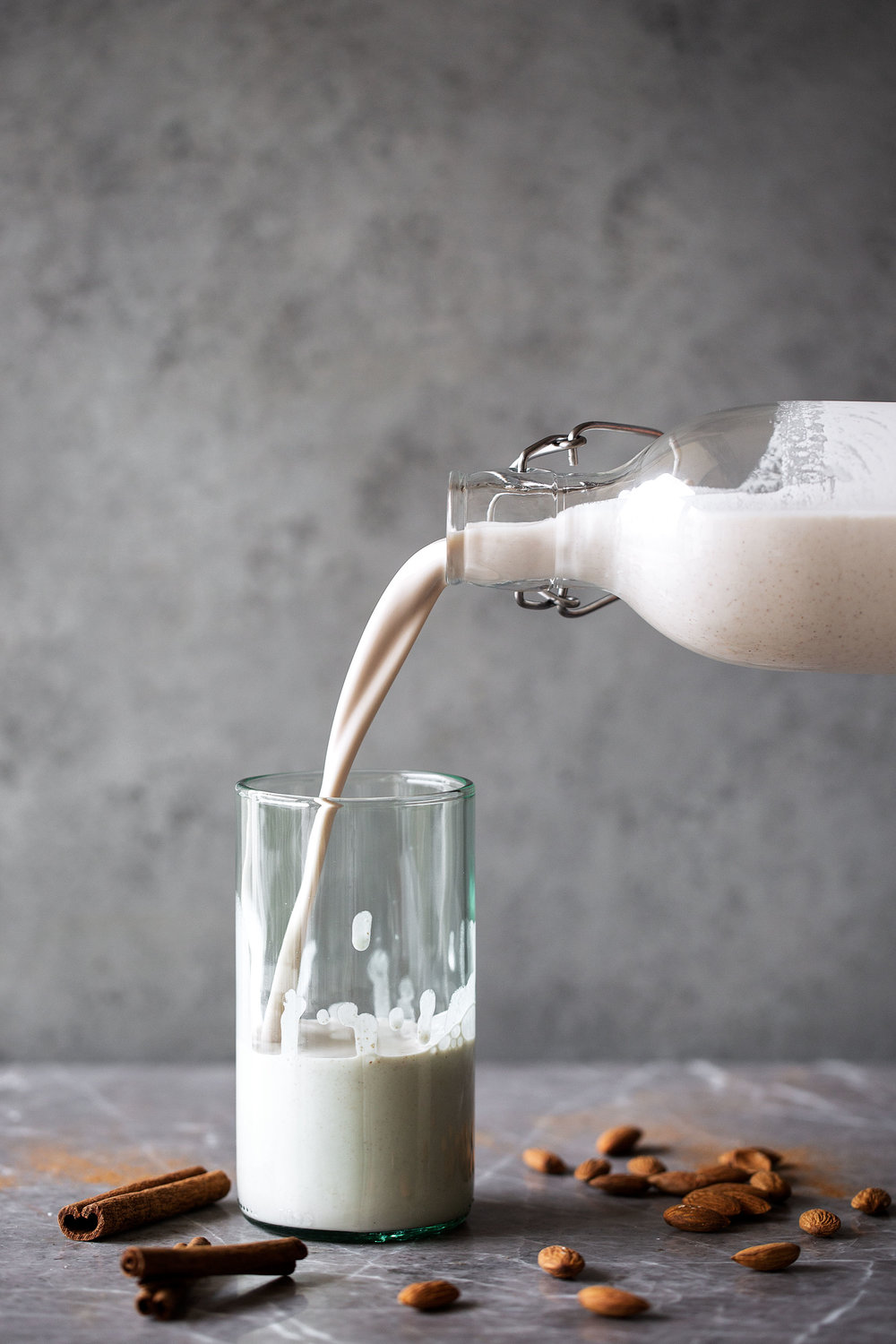 Pumpkin Spice Almond Milk
2

cups

whole raw almonds

(I use Diamond Nuts)

1

tablespoon

honey

¾

teaspoon

ground cinnamon

½

teaspoon

ground nutmeg

¼

teaspoon

ground cloves

¼

teaspoon

allspice

¼

teaspoon

ground ginger

¼

teaspoon

kosher salt
Add almonds to a medium bowl and cover with water. Soak the almonds overnight and up to two days.

Rinse and drain the almonds then add to a blender with 4 cups of fresh water. Pulse to chop the almonds then blend on highest speed for 2 minutes, until the almonds are very fine and the water is white. Add the honey, cinnamon, nutmeg, cloves, allspice, ginger and salt then blend for an additional minute.

Line a fine mesh strainer with a nut bag or cheesecloth. Set it over a medium mixing bowl and strain the almond milk. Carefully gather the corners of the bag or cloth and squeeze to strain any remaining milk. Discard the almond pulp.

Transfer to an airtight jar and refrigerate for up to 4 days. The mixture may separate, shake before serving.
DID YOU MAKE THIS?
TAG ME ON INSTAGRAM TO BE FEATURED ON MY STORIES! @cookingwithcocktailrings