What to Do with Apples from Apple Picking
So you've gone apple picking and don't know what to do with all those apples you've brought home! Having a bagful of fresh apples is a great excuse to whip up sweet treats and savory meals for your family and friends. I'm here to share some of my favorite recipes utilizing apples (and apple cider) in a variety of unique ways – apple crisps, apple butter, apple cakes, apple crumbles, apple muffins, apple pie, salad utilizing apples and of course my personal favorite – donuts.
While you can buy apples in the grocery store year round, fall is when they are at their peak. I love a fall activity, and there's just something about visiting an apple orchard once the chill of fall sets in. The town I grew up in, Long Valley, NJ, is famous for their orchards and farms. People flock out of New York City just to go apple and pumpkin picking. I make my friends and family take a yearly trip to our favorite orchard to stock up.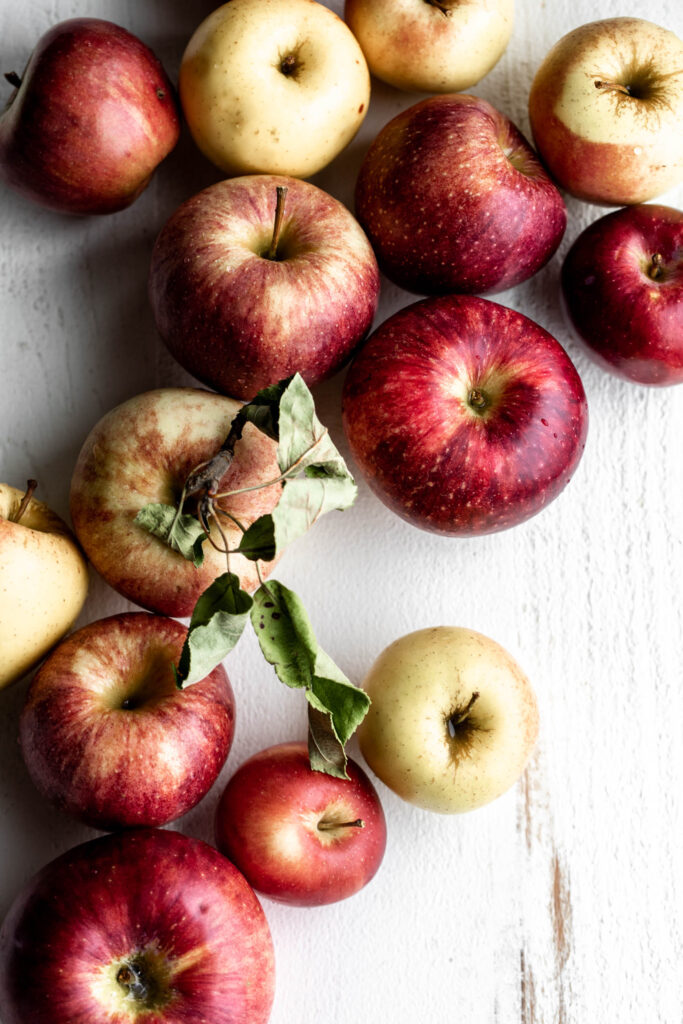 What Apples Should I Use for Baking?
You can't generalize apples when it comes to baking. Not all varieties will create the same dessert. While thin-skinned varieties like Gala, Fuji and Pink Lady are great for snacking, tart apples are best for baking.
Honeycrisp – While Honeycrisp apples are also great for eating, they are just as great for baking because of their semi-sweet flavor. They are easy to find, sweet and their crisp texture holds up as the apples bake in everything from apple crisp to apple hand pies. Honeycrisp apples only came about in 1991 and quickly became one of America's favorites.
Golden Delicious – Golden Delicious apples are yellow with a mild and sweet flavor. They're similar in flavor to McIntosh apples though they tend to break down faster than other apples on the list so they're better combined with another variety.
Cortland – Cortland apples are a bright red popular variety. They are actually a cross between a McIntosh and Ben Davis apple created in New York in 1898. It's a juicy variety of apple with sweet-tart flavor.
Jonathan – Jonathan apples are an heirloom variety meaning it can be traced back at least 100 years. They're a combination of yellow and red in color with a tougher skin. It's sweet, with a tangy aftertaste.
Gala – Gala apples are red-pink, aromatic apples with mild and sweet flavor. It's now the top produced apple in the United States, surpassing both Red Delicious and Granny Smith. They're great for both eating raw and cooking.
Granny Smith – Tart apples with crisp texture like Granny Smith are also great for baking because they offset the added sugar though using too many can be overpowering. Try using a few of them mixed with another variety rather than all Granny Smith for a more well rounded flavor.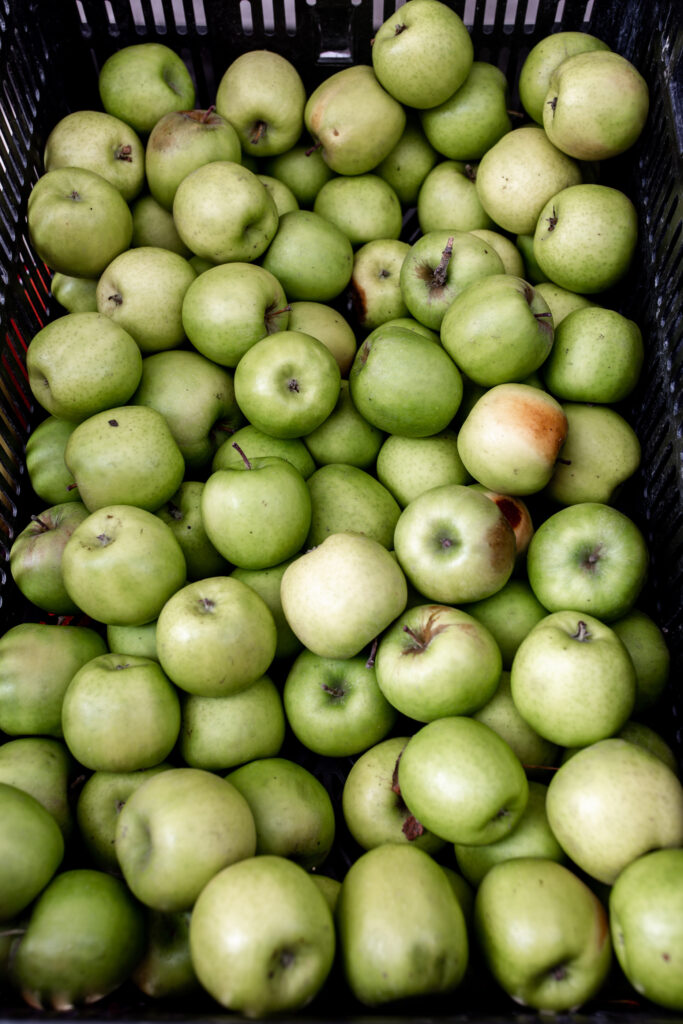 Tips for Picking and Storing Apples
When buying apples look for unblemished and unbruised apples.
They last about 5 to 7 days on the counter and about 3 weeks in a pantry (or another cool, dark place).
In the refrigerator they last even longer. The key to storing apples and keeping them fresh is keeping them cool.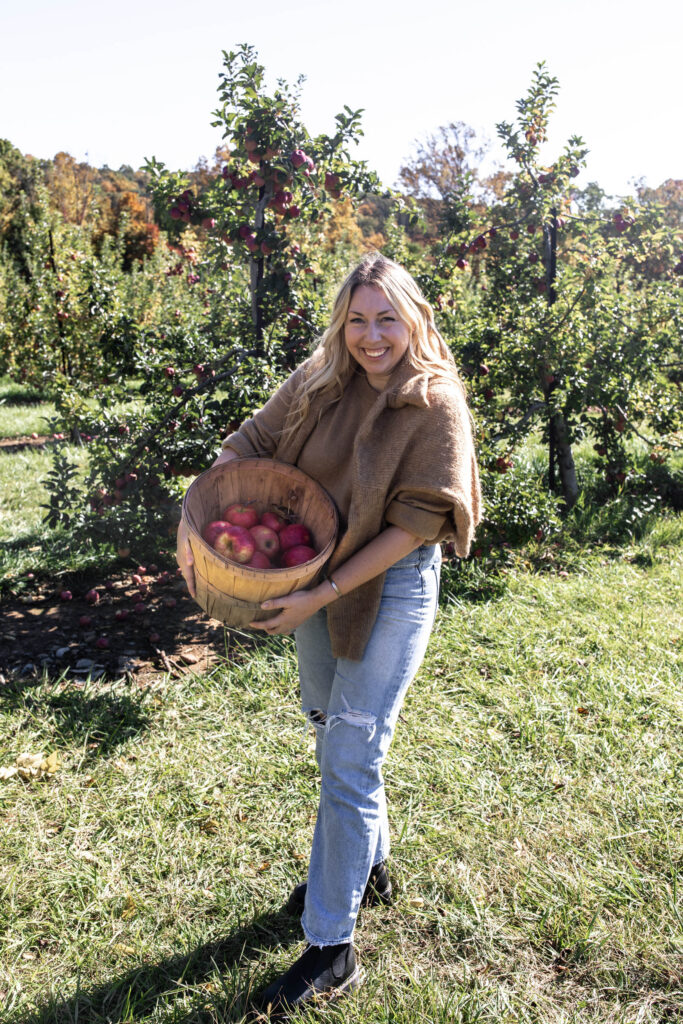 How to Prep Apples
While a small paring knife is all you truly need for peeling apples, a vegetable peeler can often be quicker when working with numerous apples. As soon as apples are peeled they quickly begin to brown. So to slow down the process I recommend adding them to a bowl of cold water with a tablespoon of lemon juice. The citrus helps to slow down the oxidization.
Apple Recipes