Whether you are going to a friend's house and need a dish to bring, staying home and throwing a backyard barbecue for the neighborhood, or going out of town, look no further. I've got all the Fourth of July recipes and menu ideas you could need for any type of occasion. Celebrate America's birthday with plenty of food – from appetizers for a crowd, salads using fresh, seasonal ingredients, seafood or meat on the grill, festive red, white and blue desserts and cocktails to sip on while watching firework displays. 
I've paired four different menus with recipes from Cooking with Cocktail Rings to take some of the work out of the planning process.
After a year out of practice from entertaining, this helps to take some of the guesswork out of hosting this Independence day. Each menu has an appetizer, salad or side, entree, dessert and cocktail. The first menu is focused around a traditional New England lobster boil while the second features a summer classic, pork ribs. If burgers are more your thing look no further than menu three. The fourth menu is centered around a Los Angeles favorite, bacon wrapped hot dogs.
Each menu item is linked below the photo or you can scroll further down the page and every 4th of July recipe is also linked in a list view.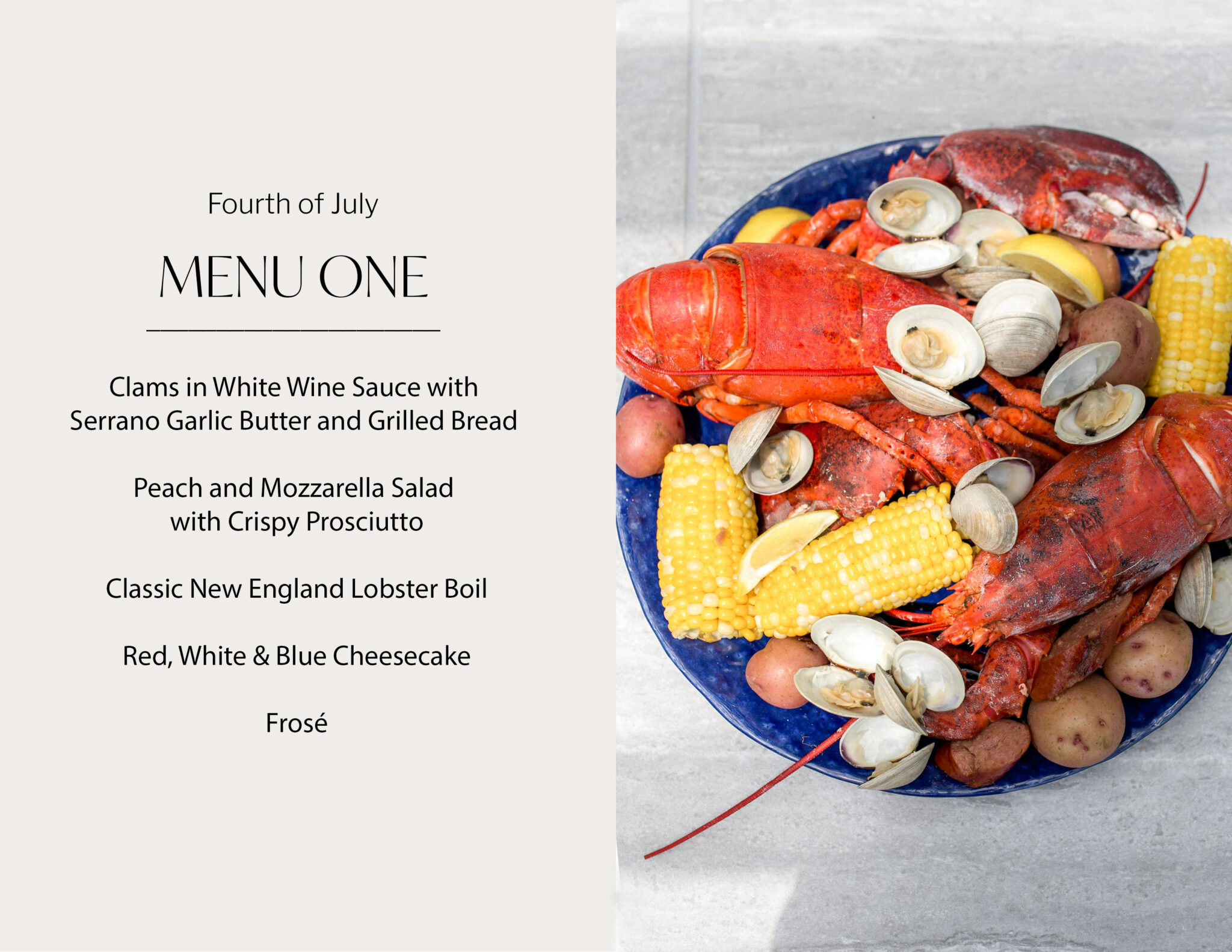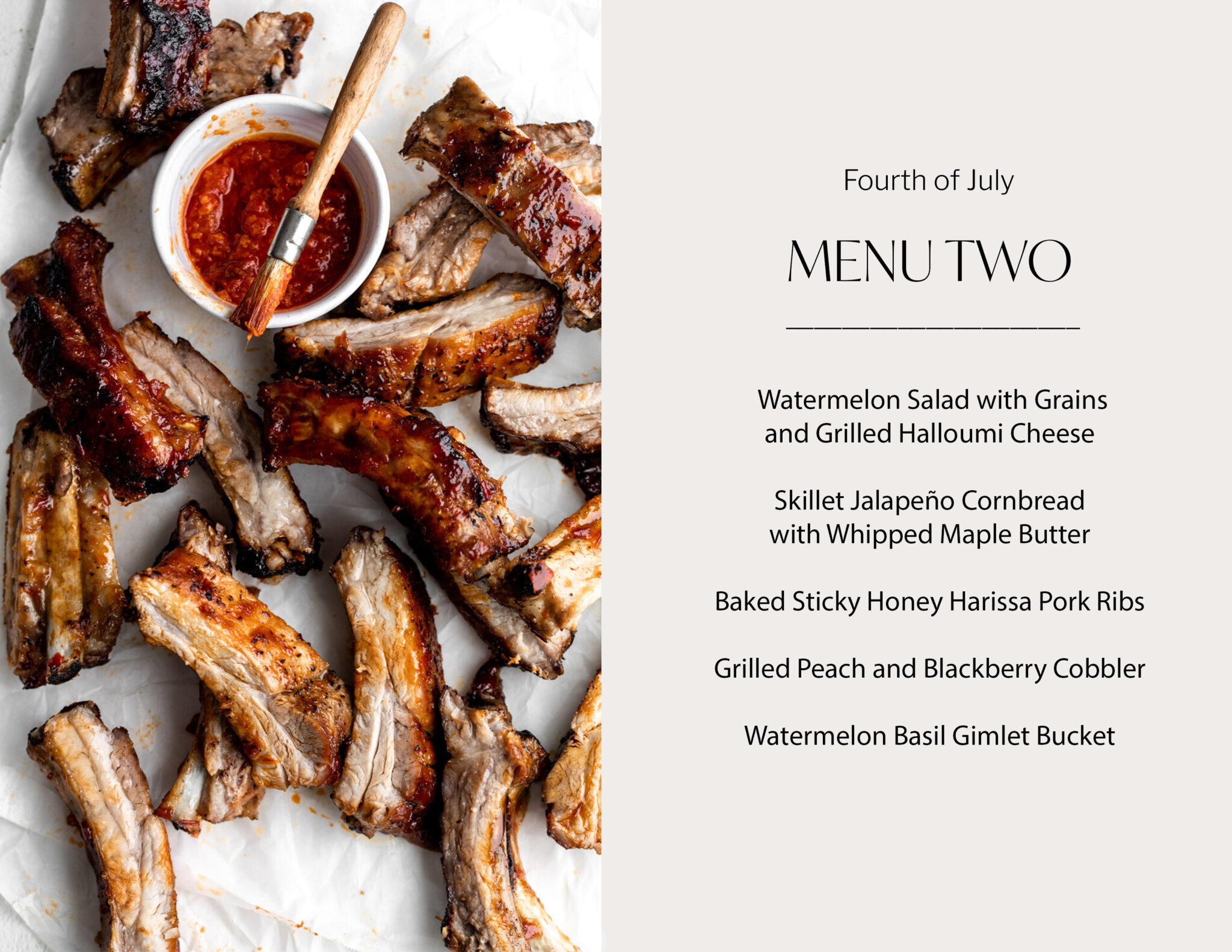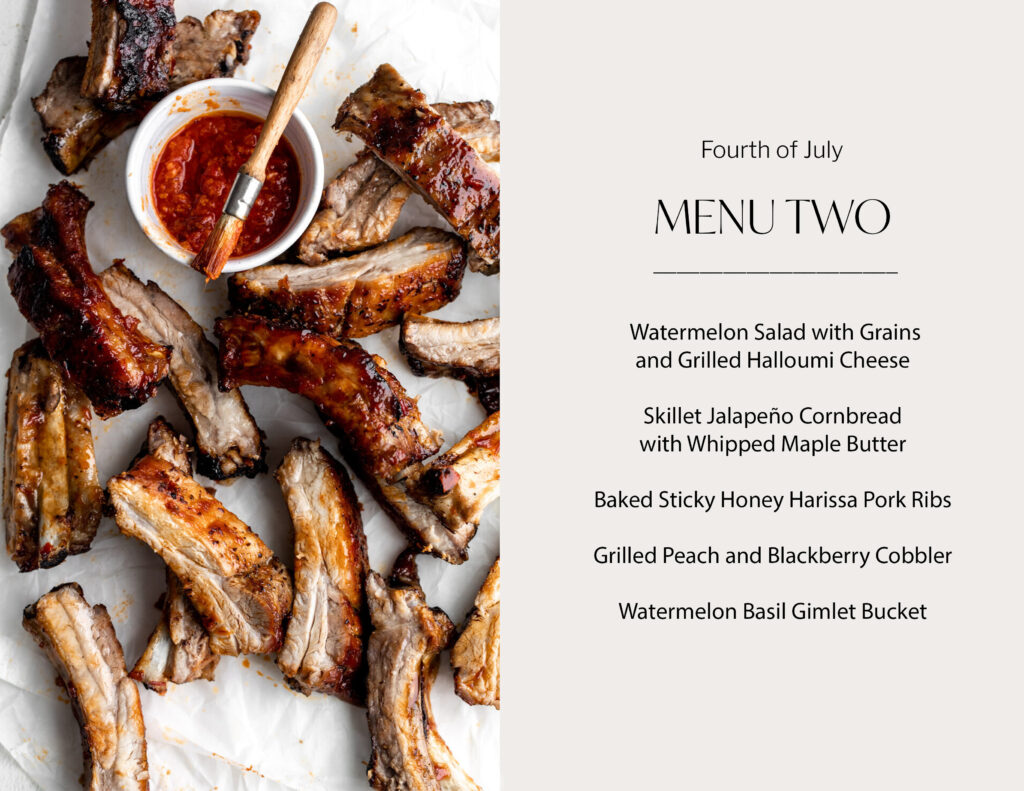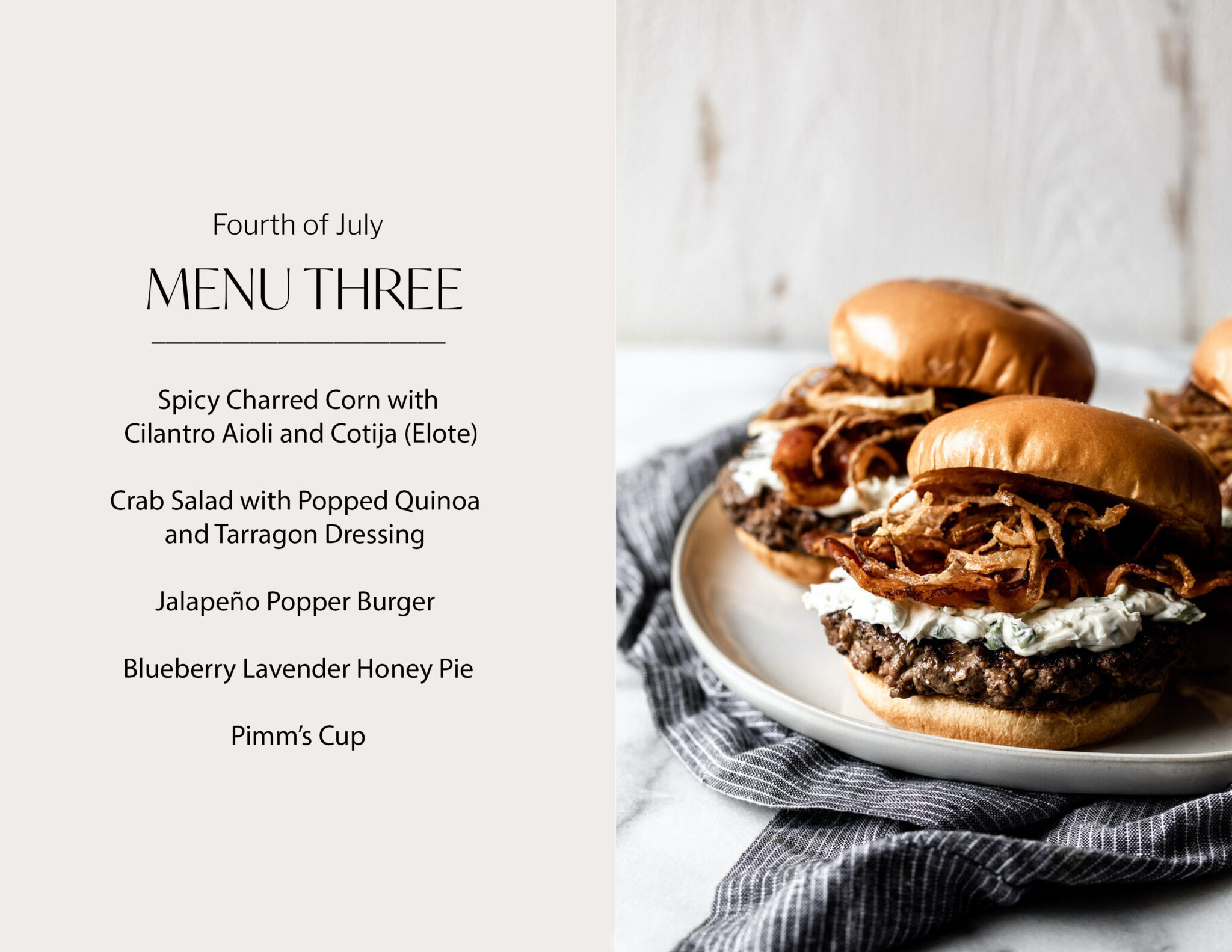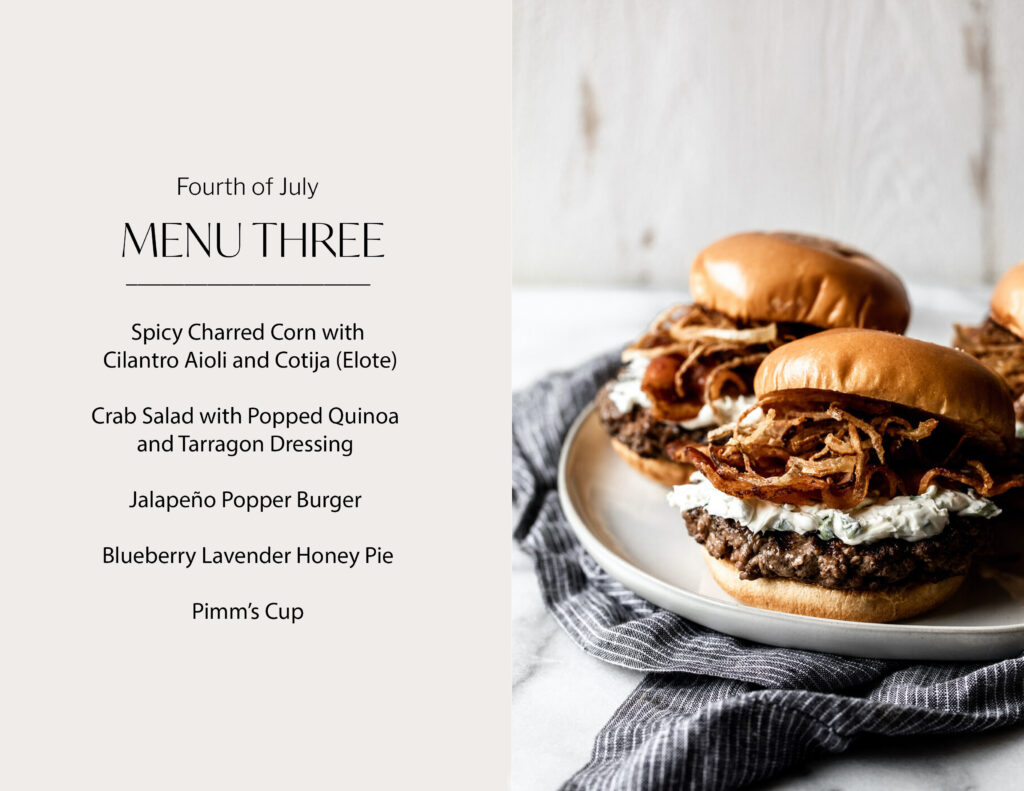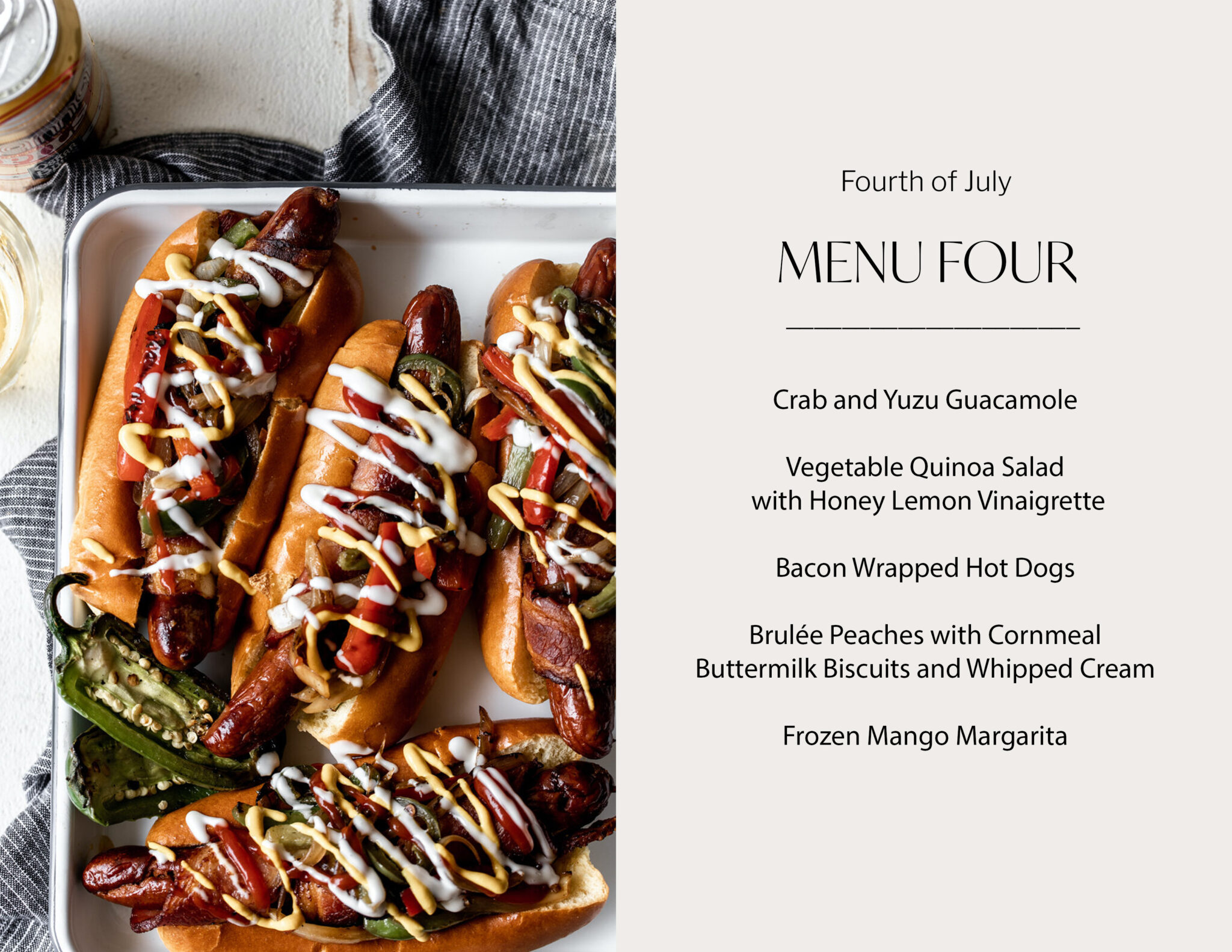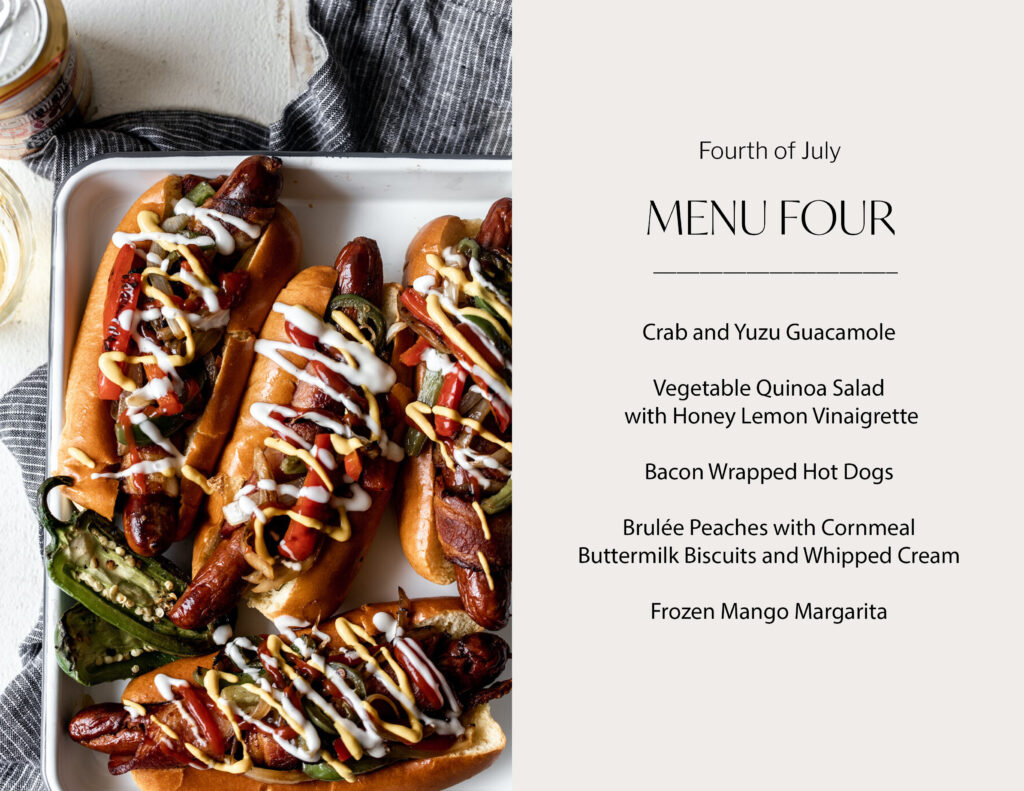 All the Fourth of July Recipes
Scroll through all of the recipes from each of the menus above.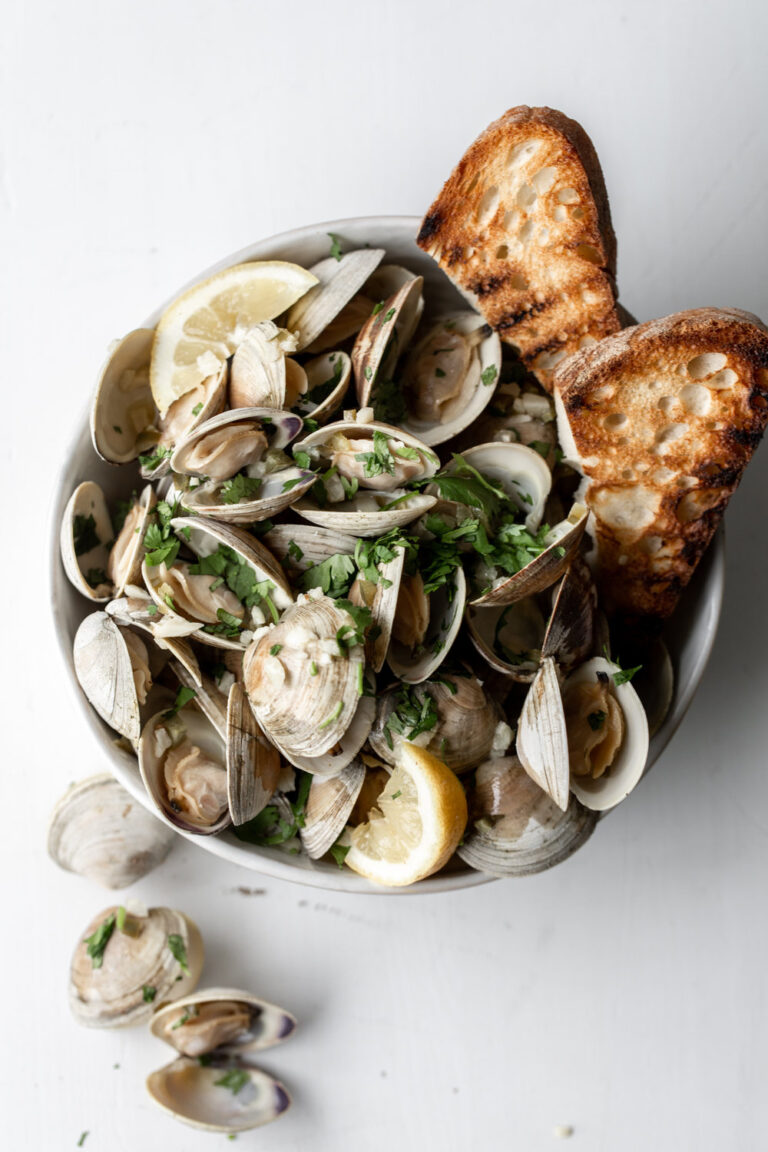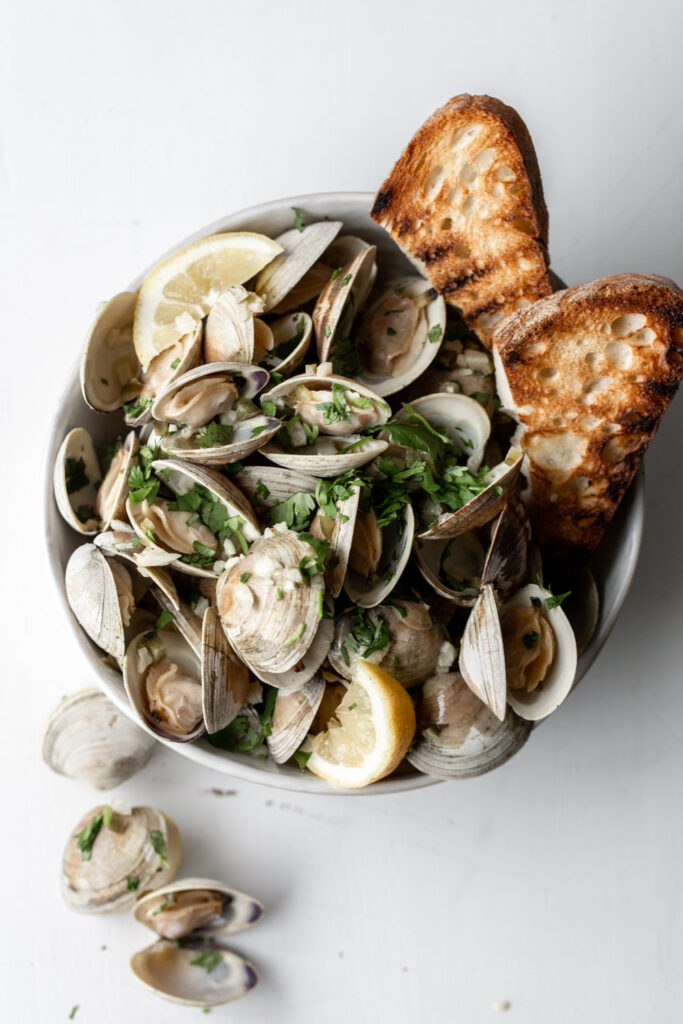 Clams in White Wine Sauce with Serrano Garlic Butter and Grilled Bread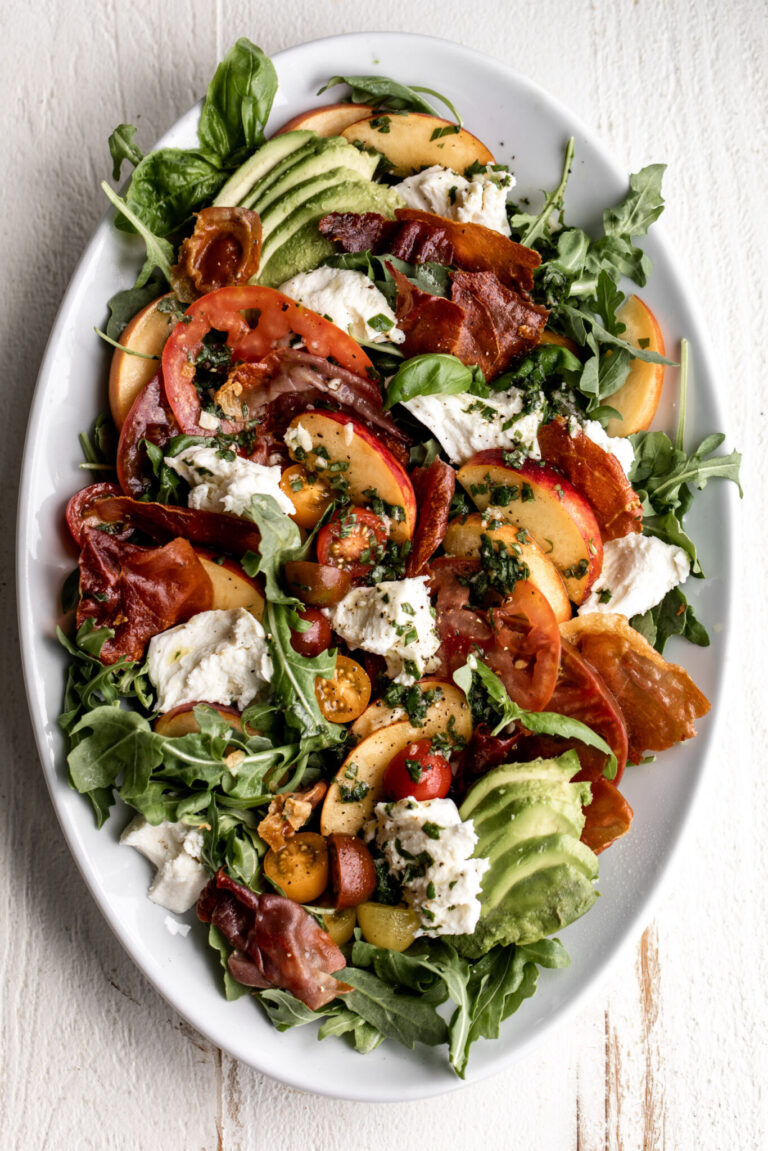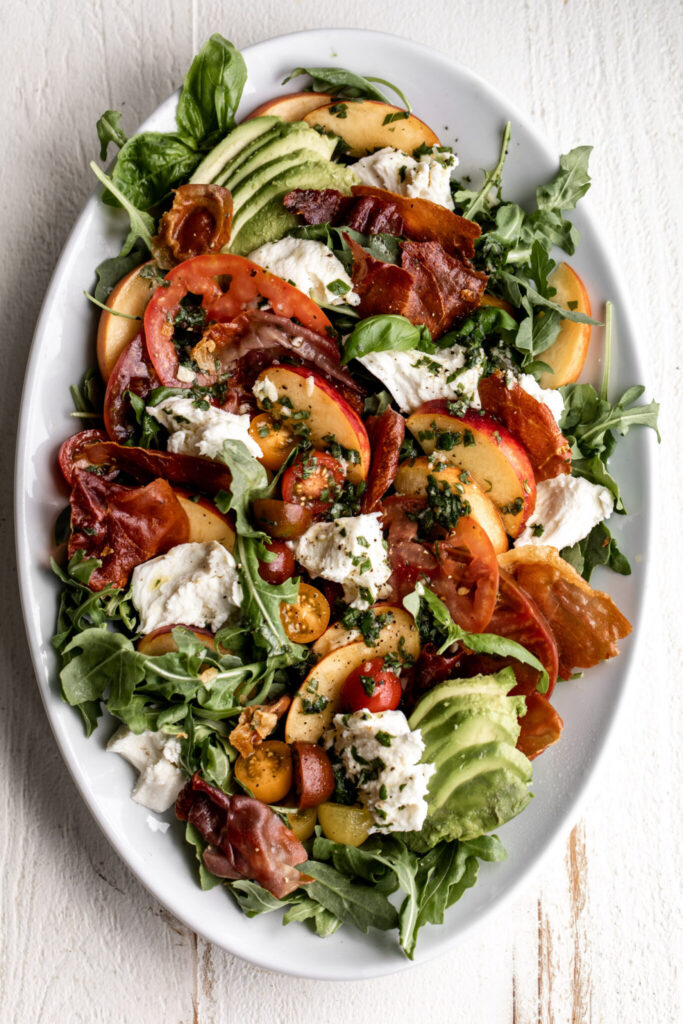 Peach and Mozzarella Salad with Crispy Prosciutto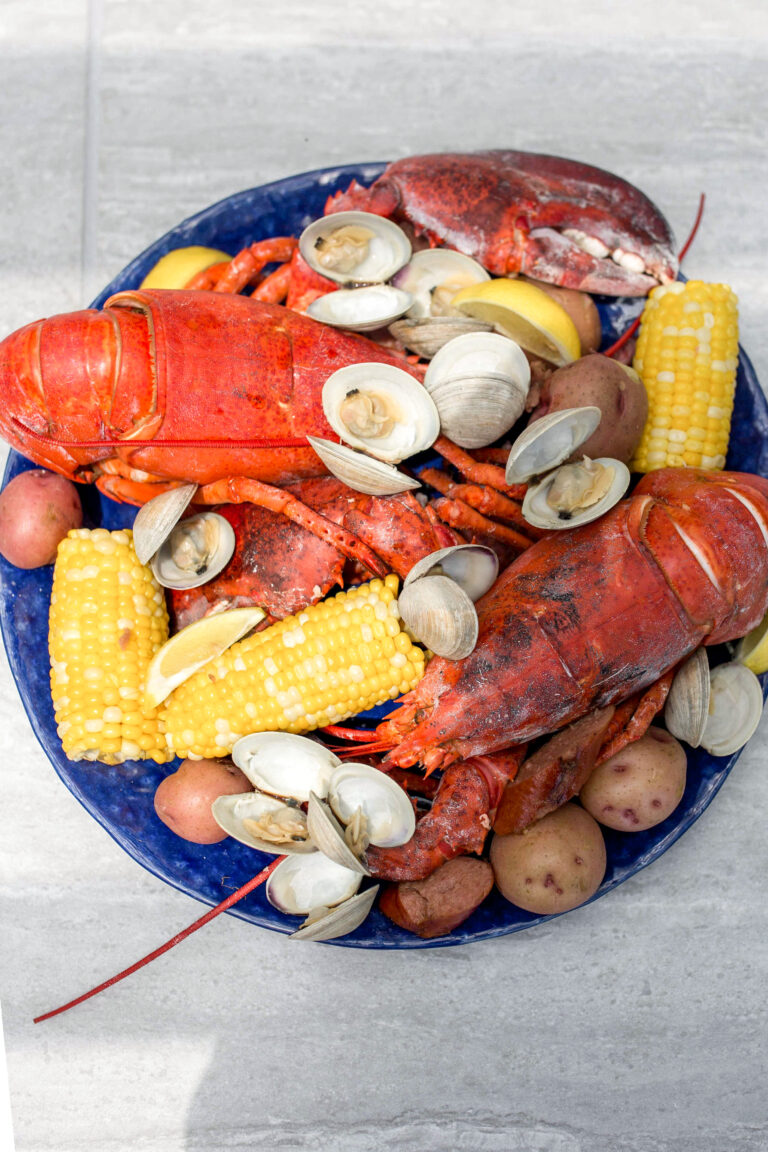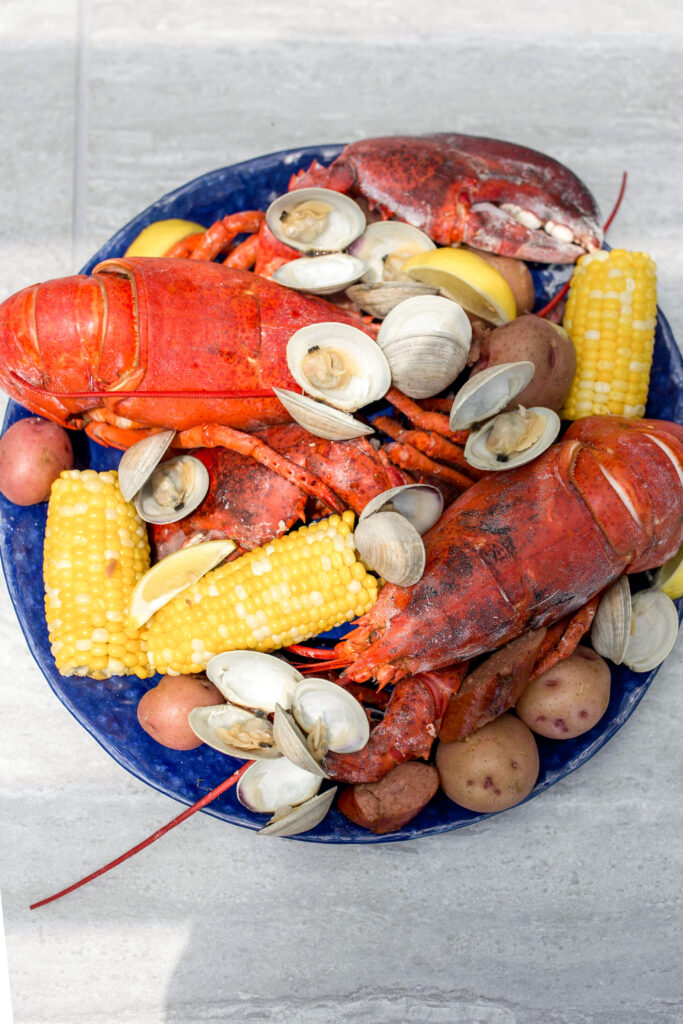 Classic New England Lobster Roll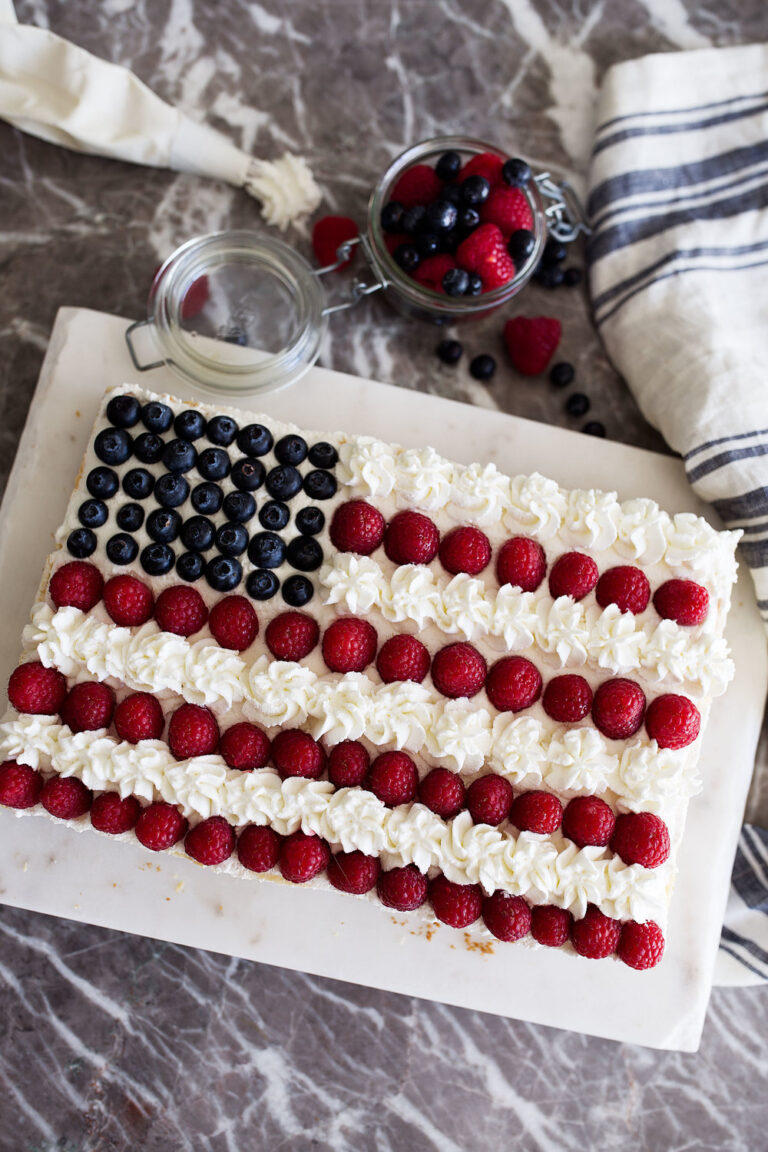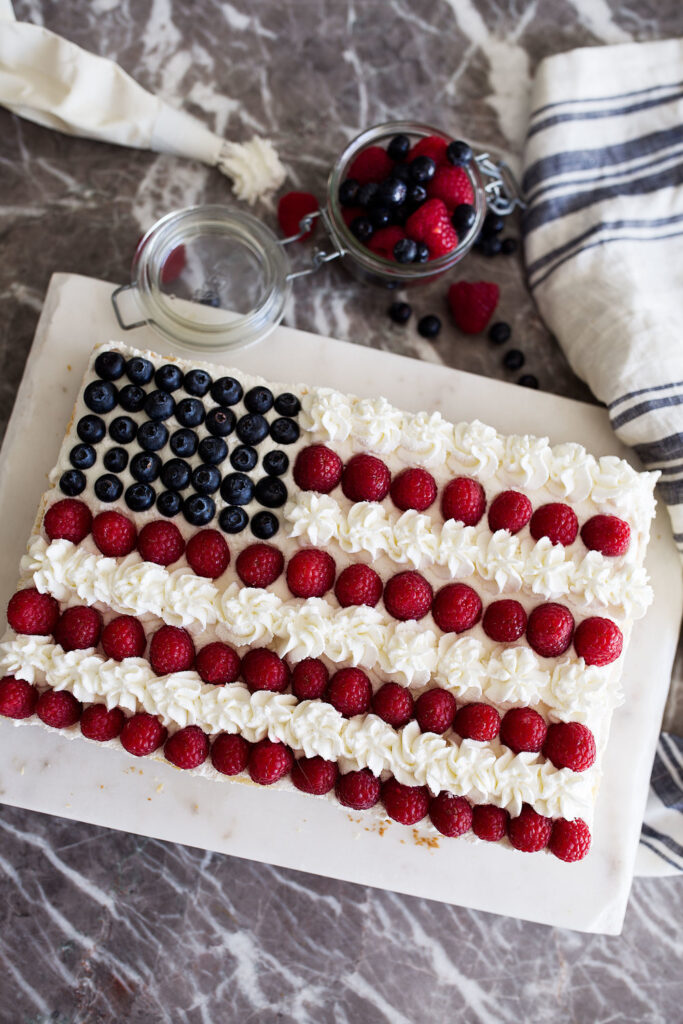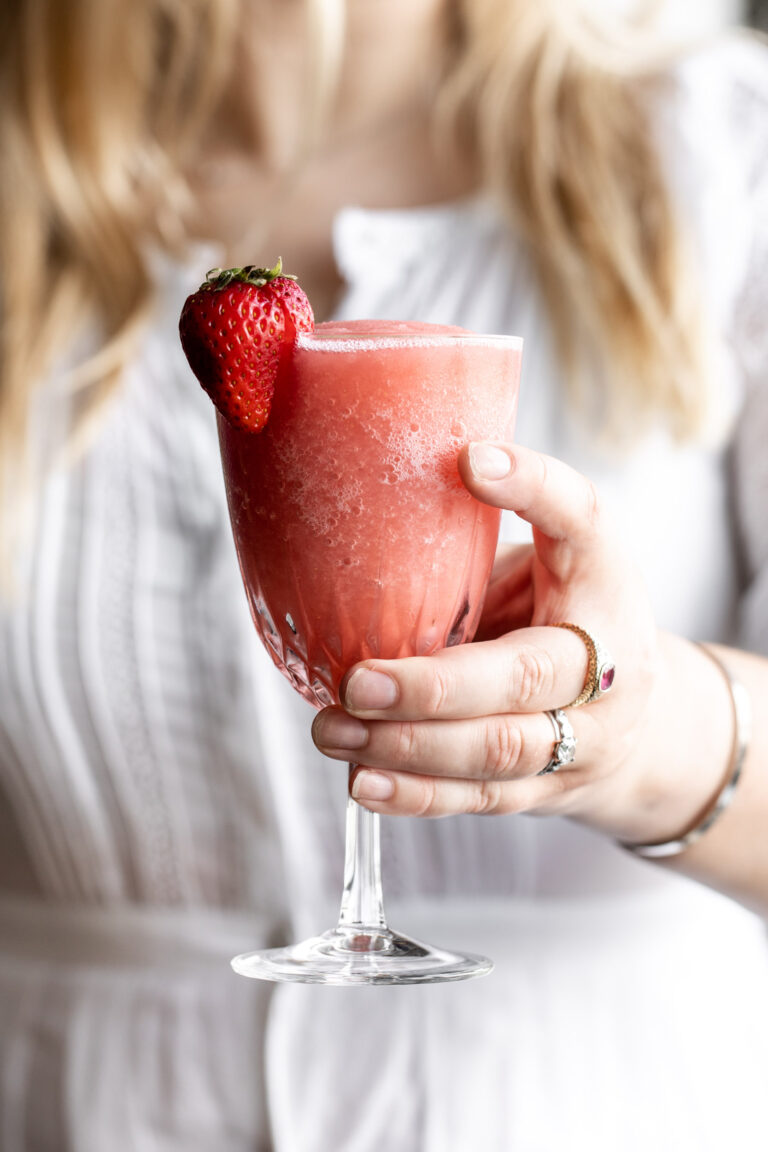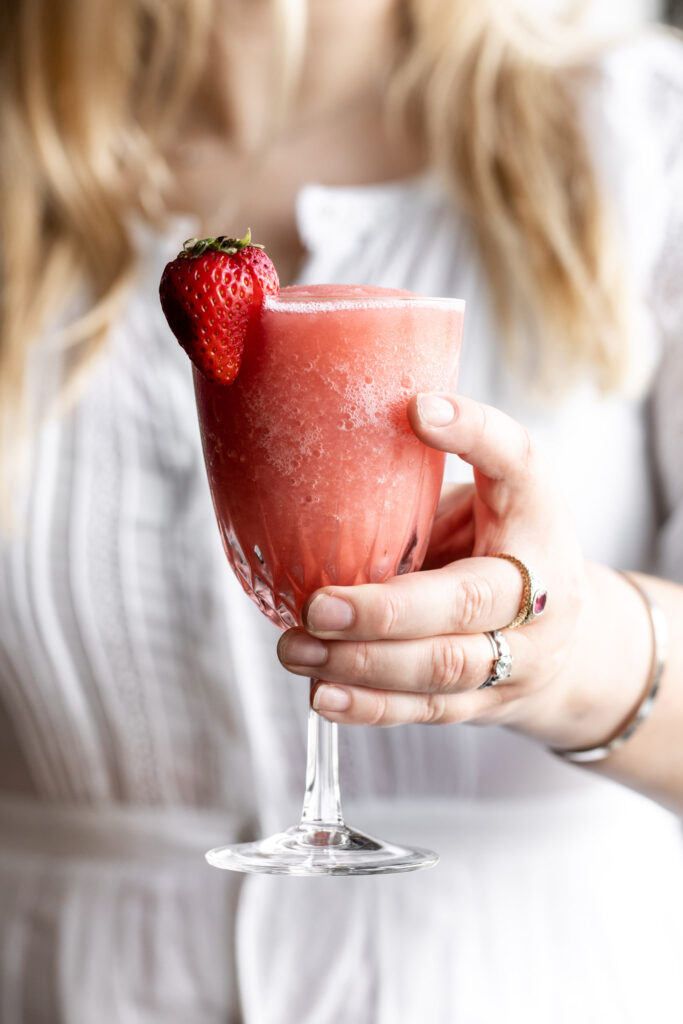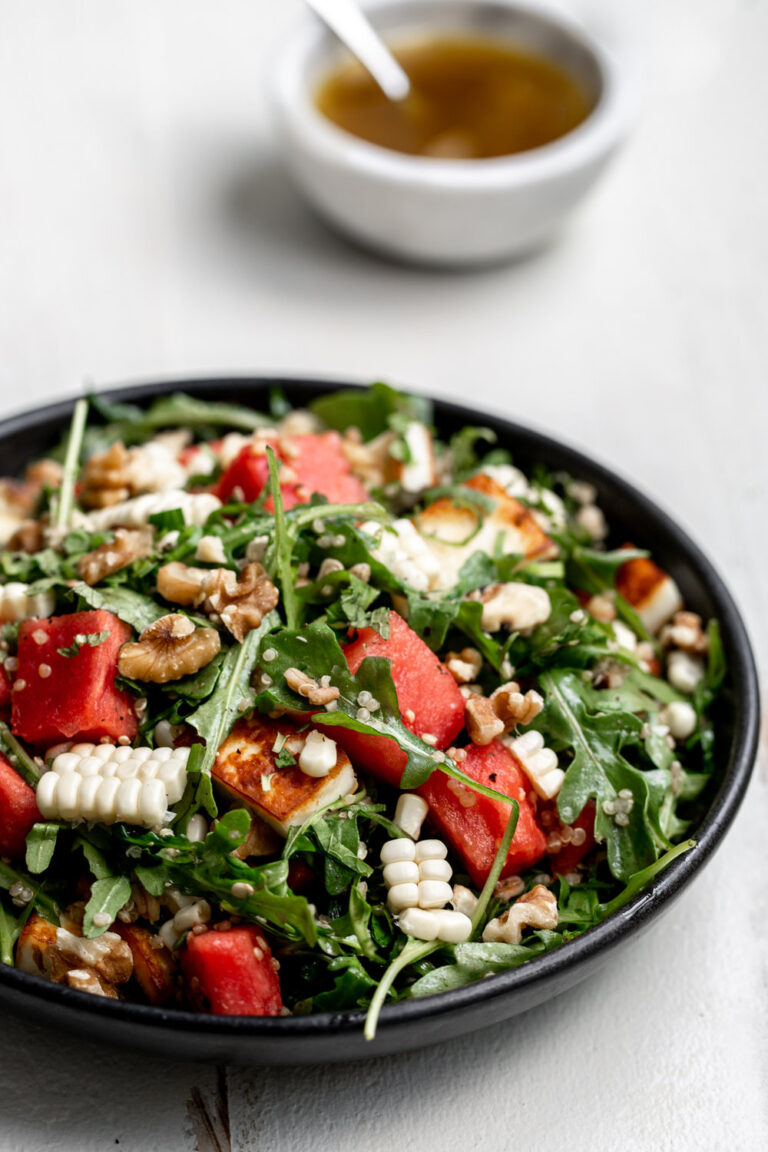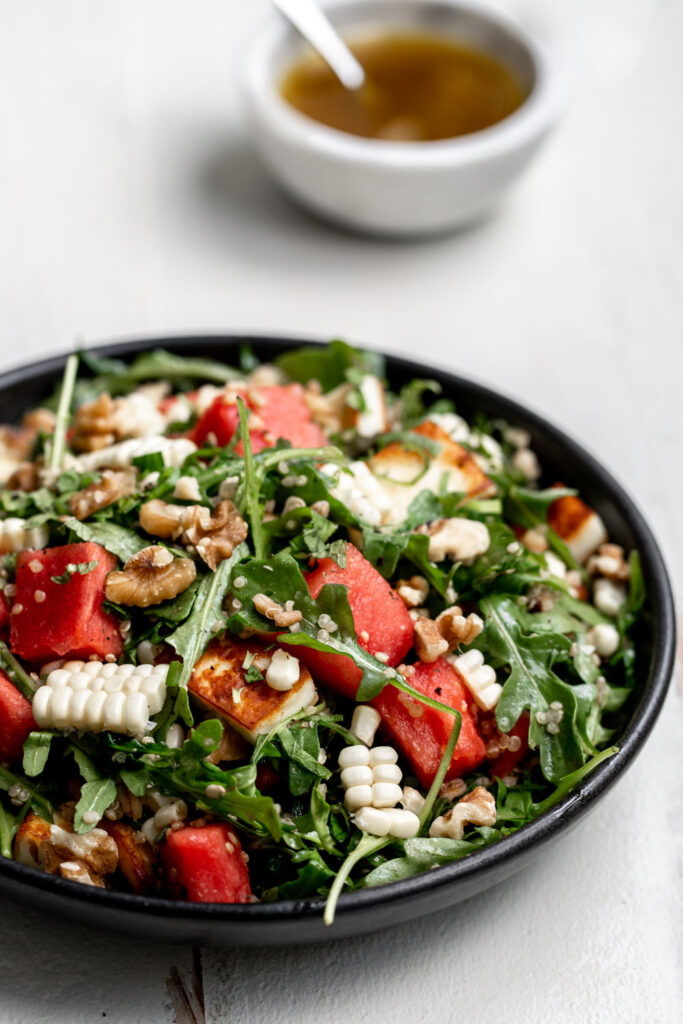 Watermelon Salad with Grains and Grilled Halloumi Cheese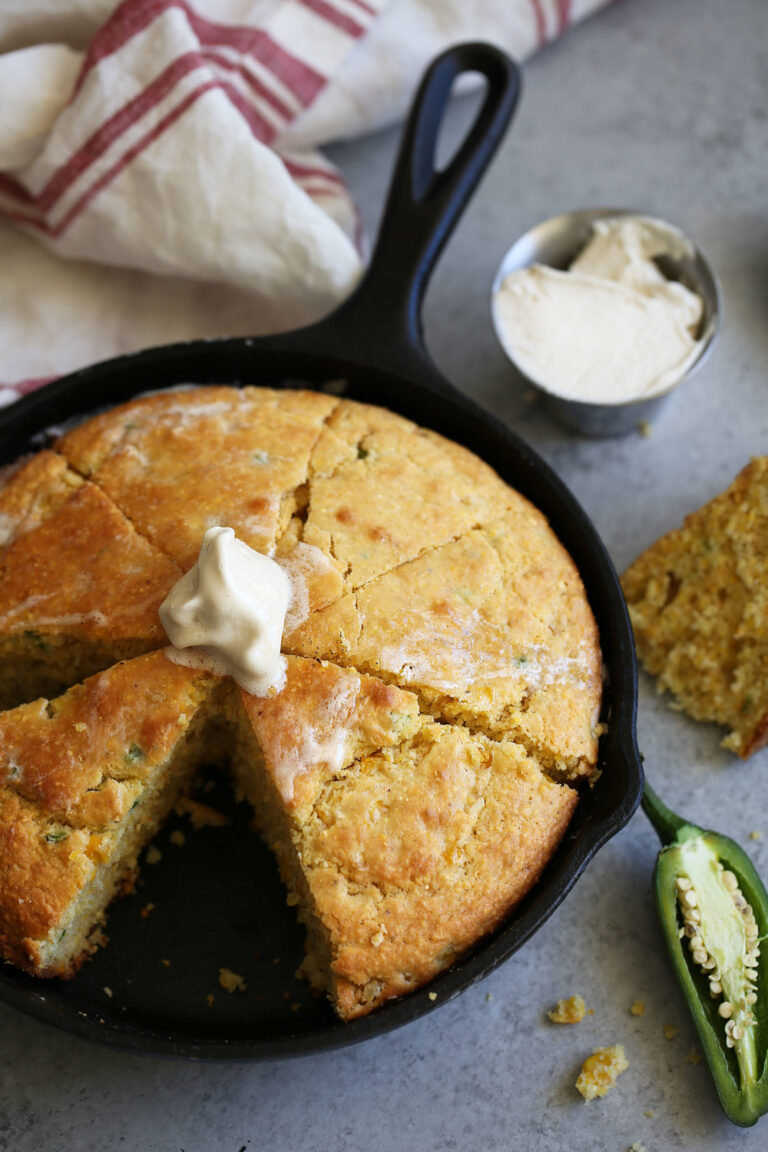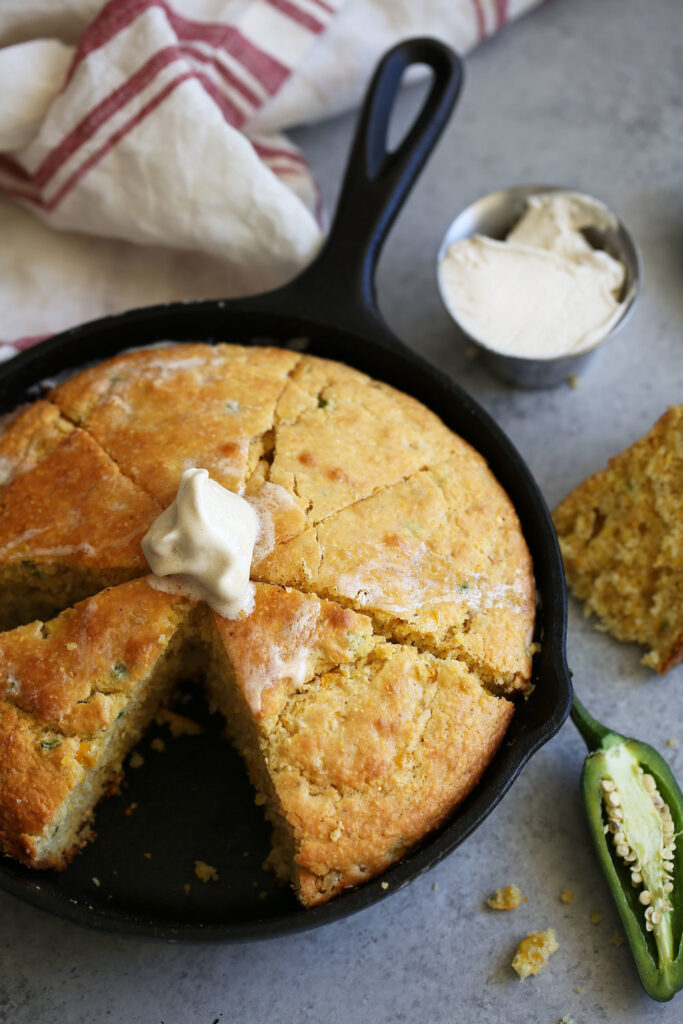 Skillet Jalapeño Cornbread with Whipped Maple Butter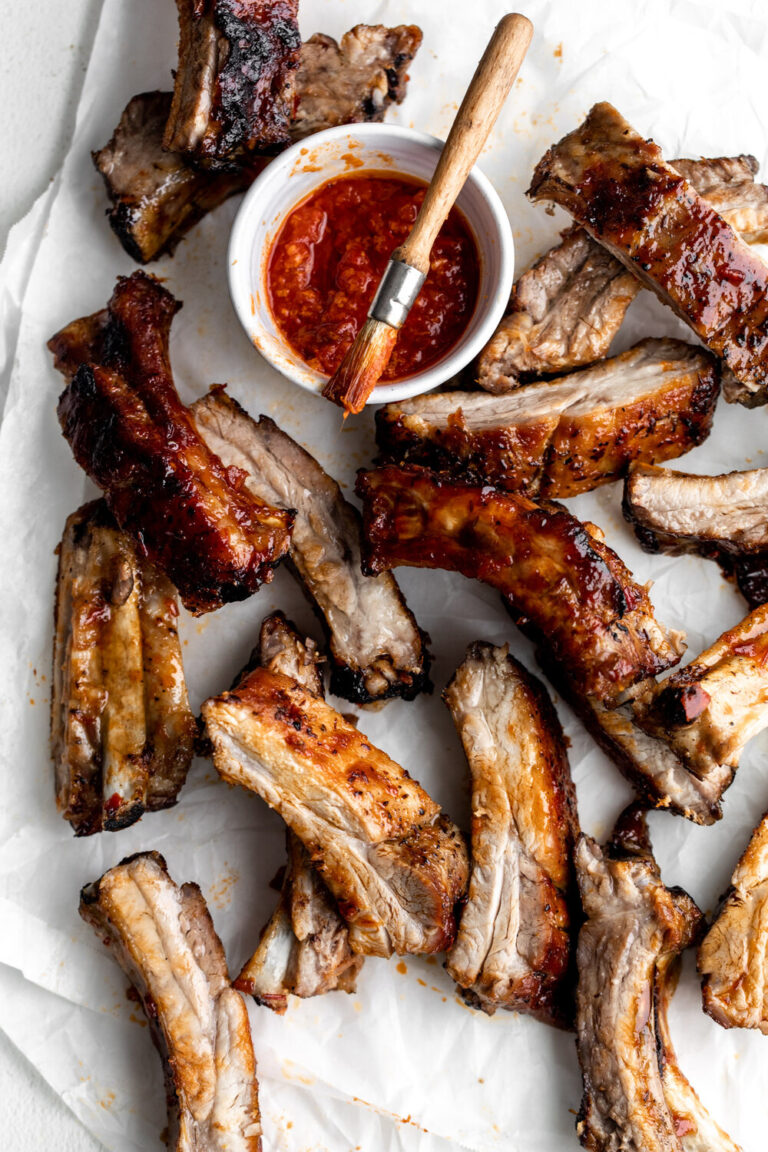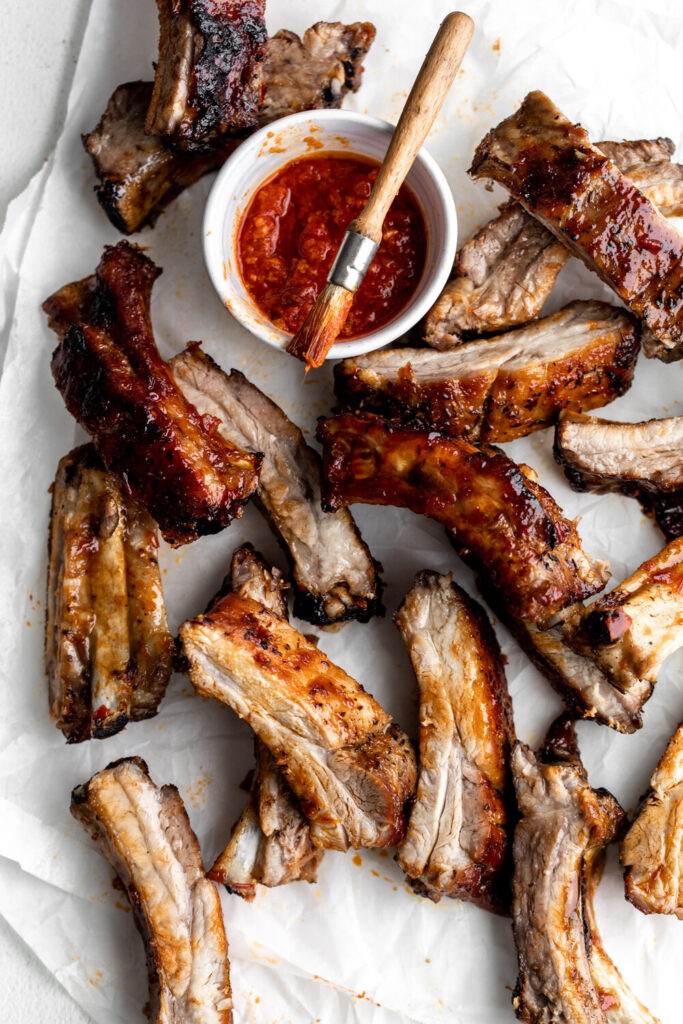 Baked Sticky Honey Harissa Pork Ribs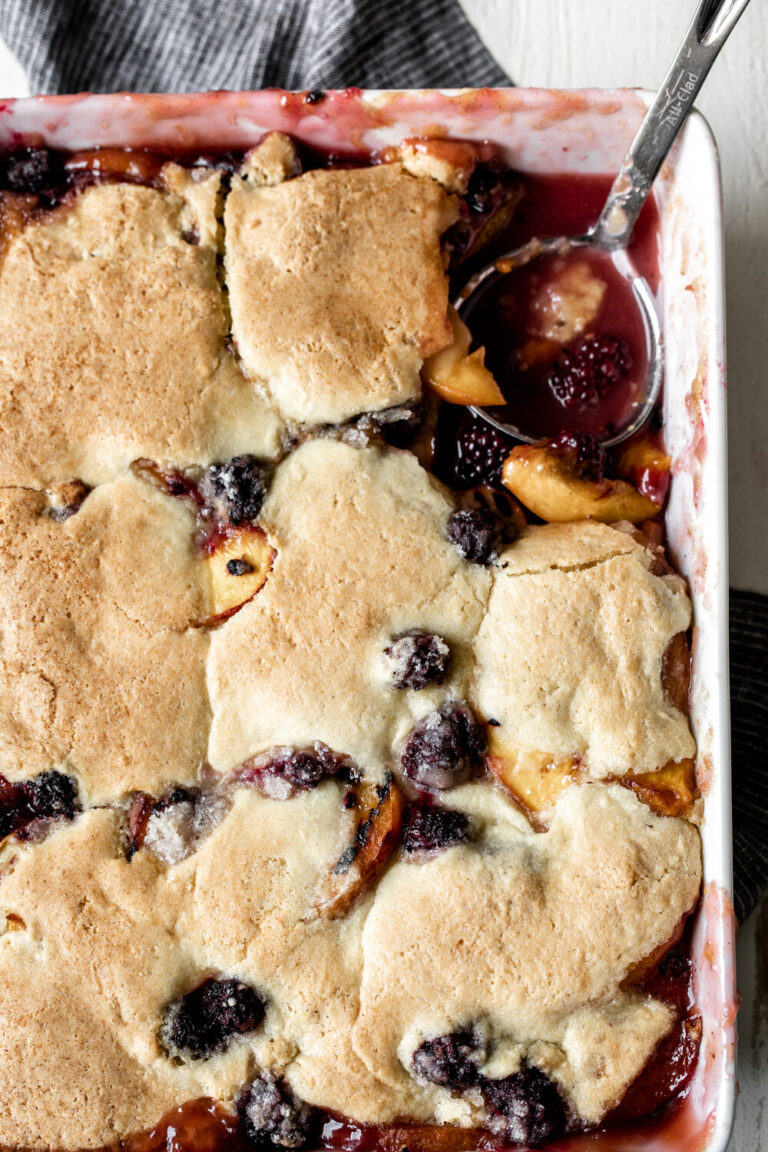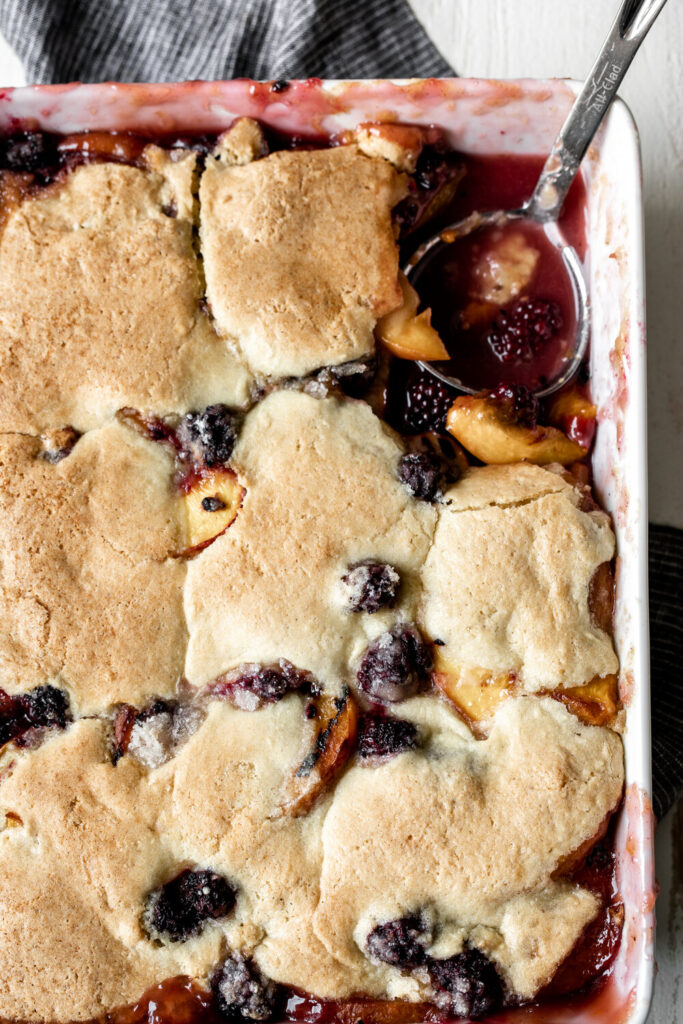 Grilled Peach and Blackberry Cobbler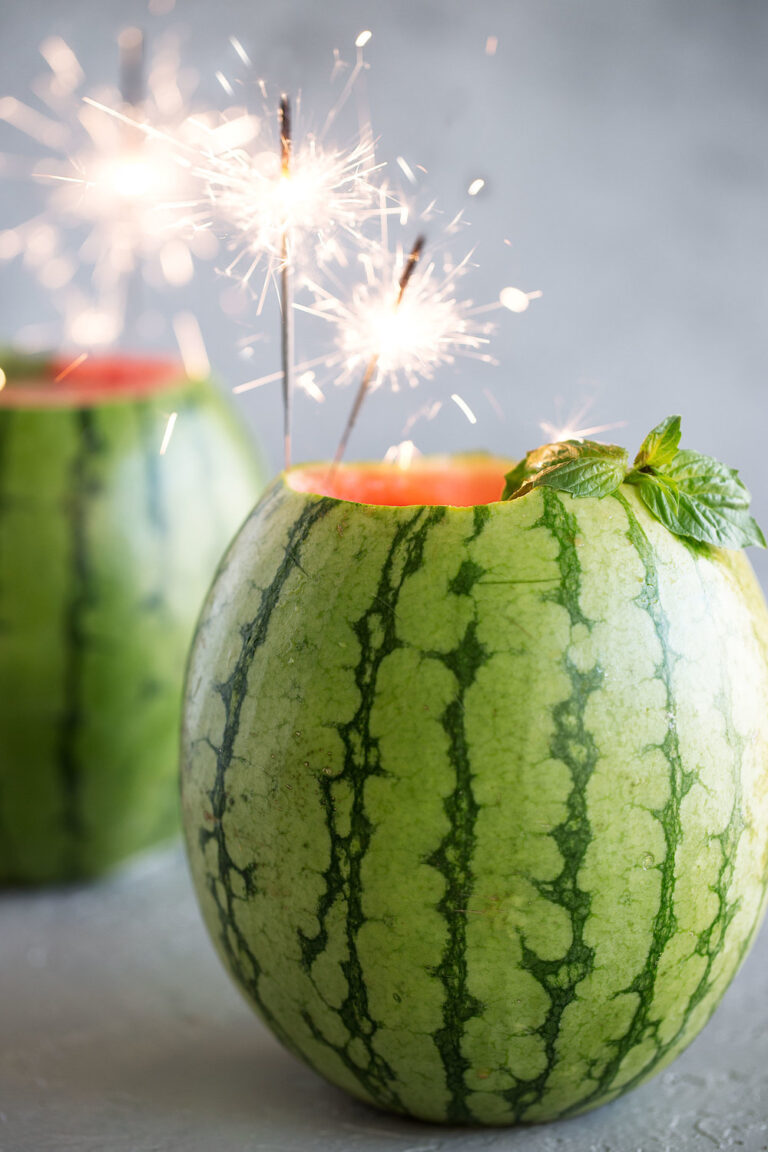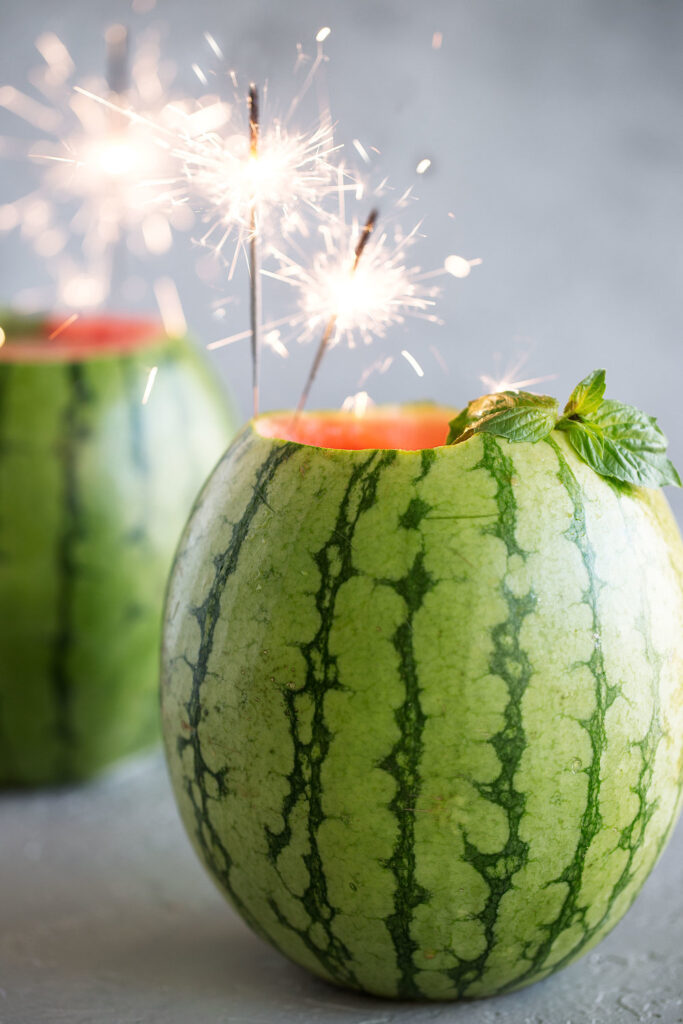 Watermelon Basil Gimlet Bucket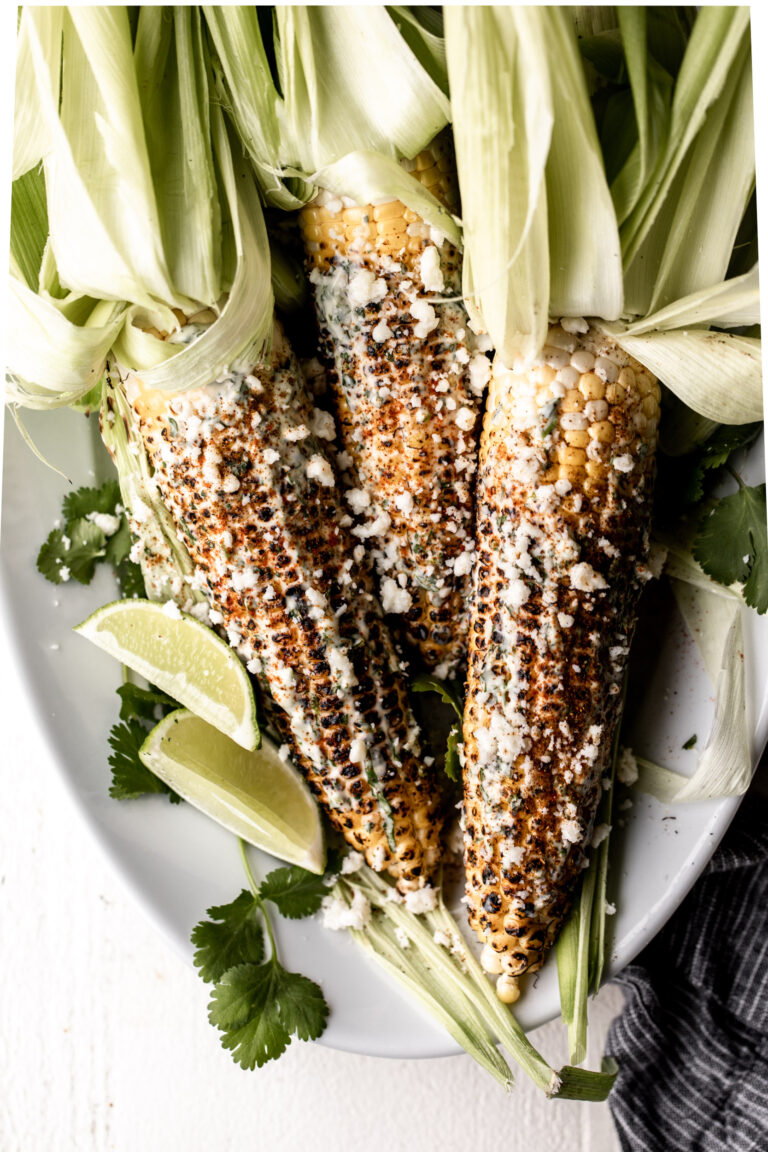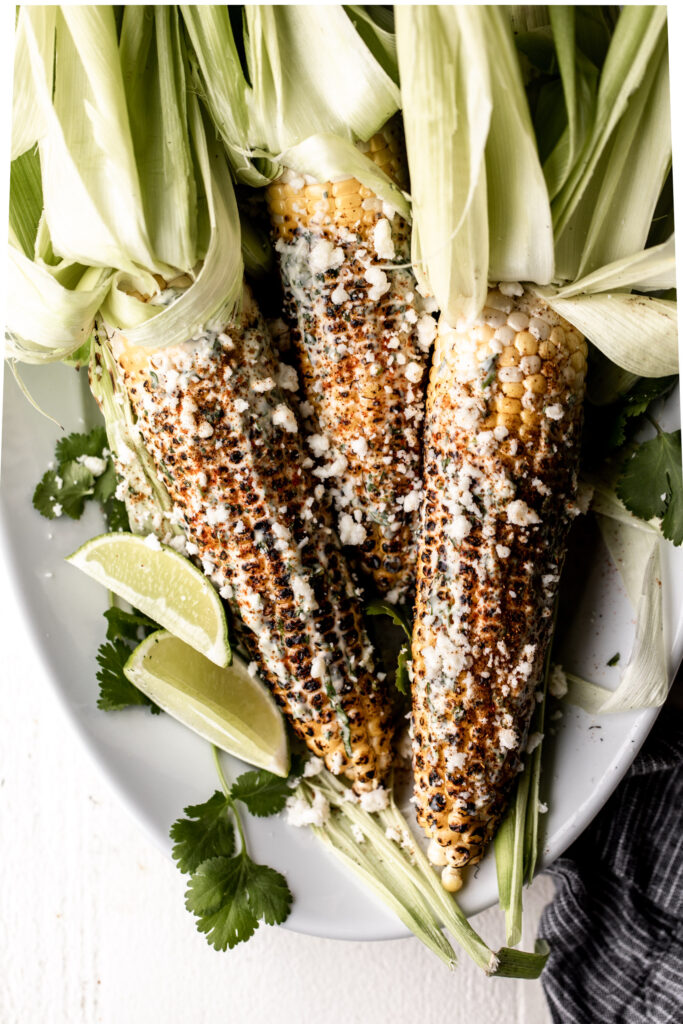 Spicy Charred Corn with Cilantro Aioli (Elote)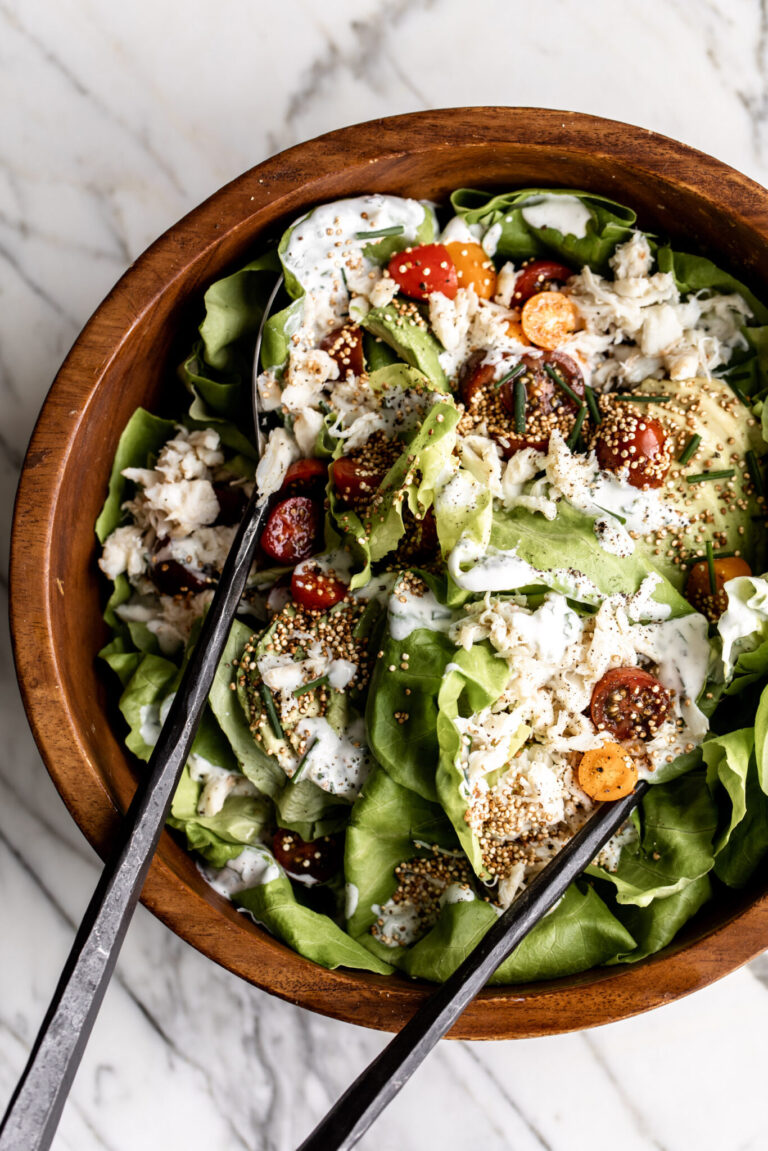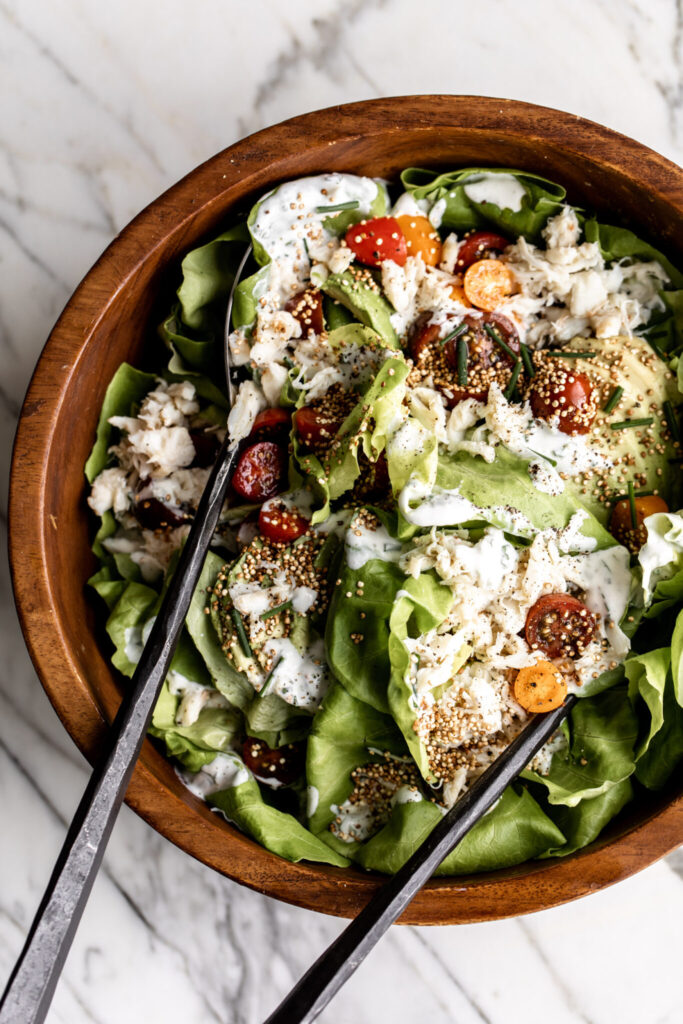 Crab Salad with Popped Quinoa and Tarragon Dressing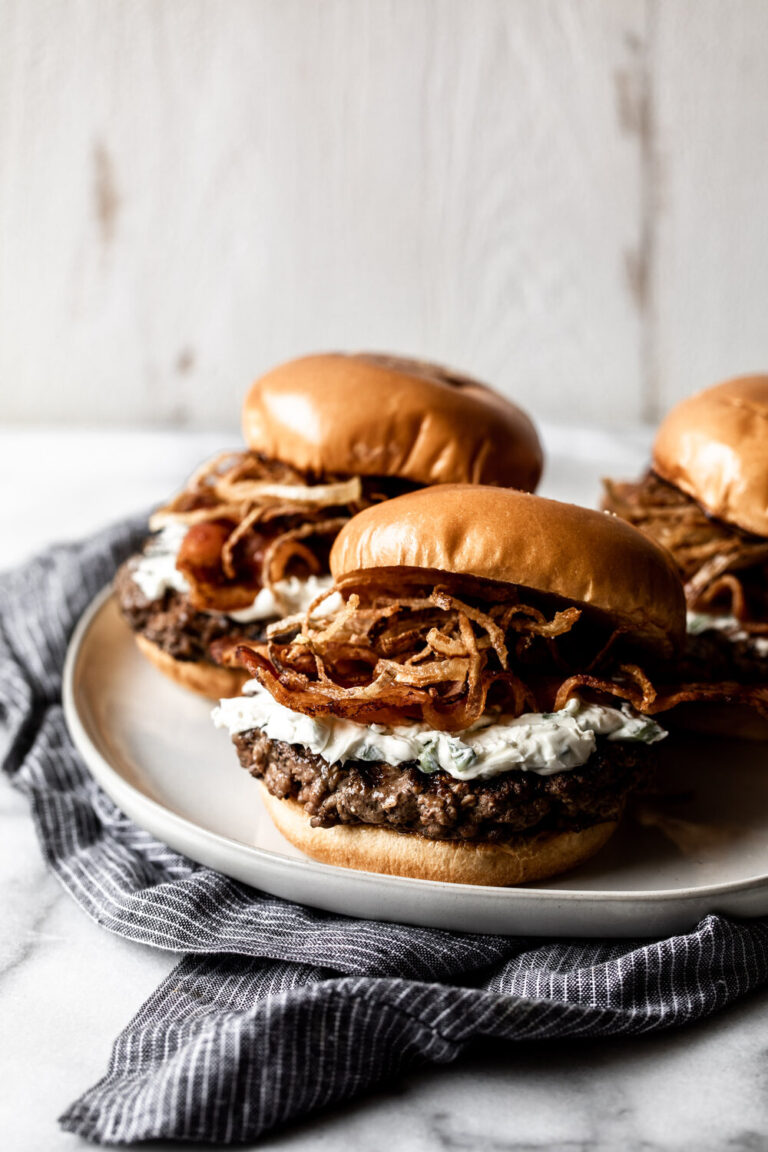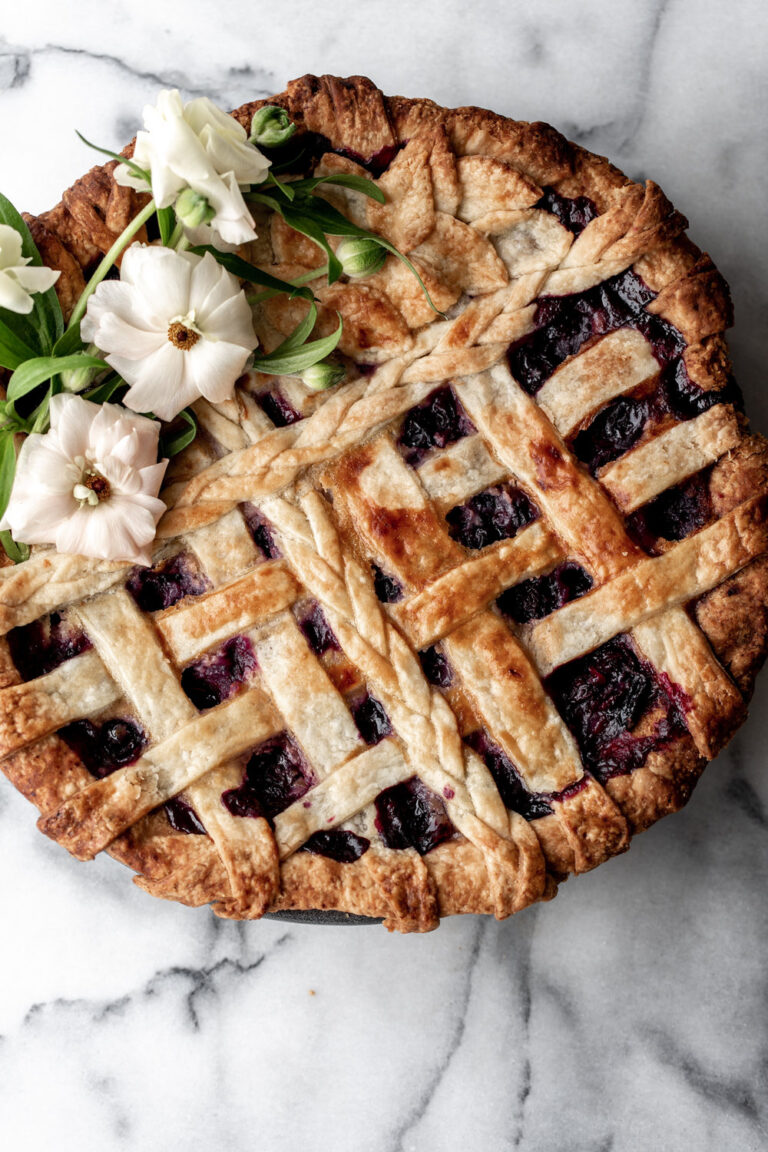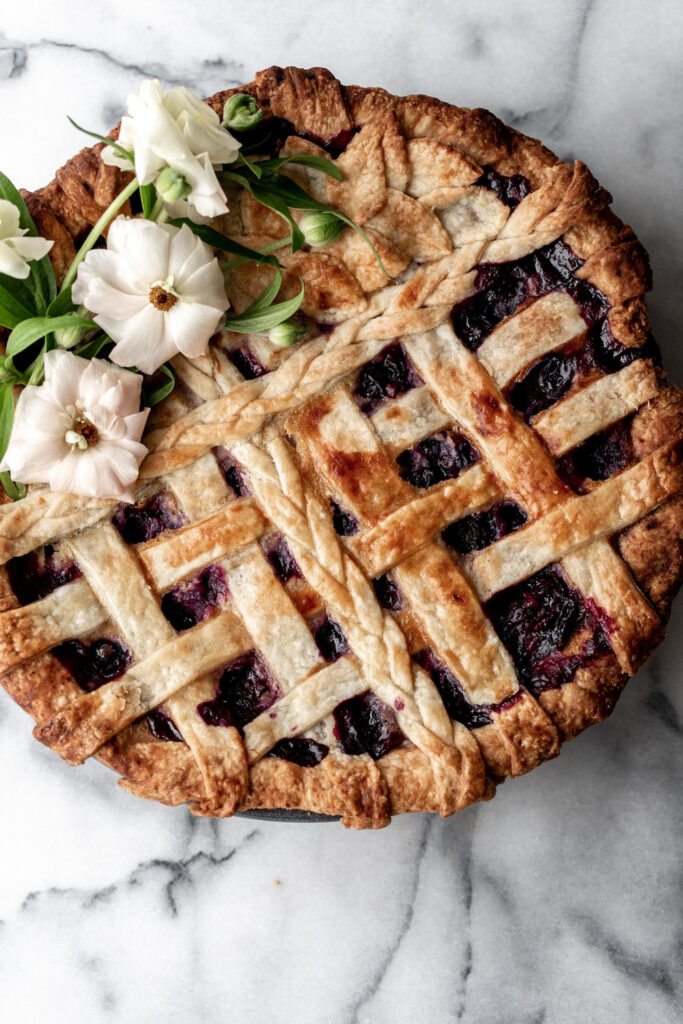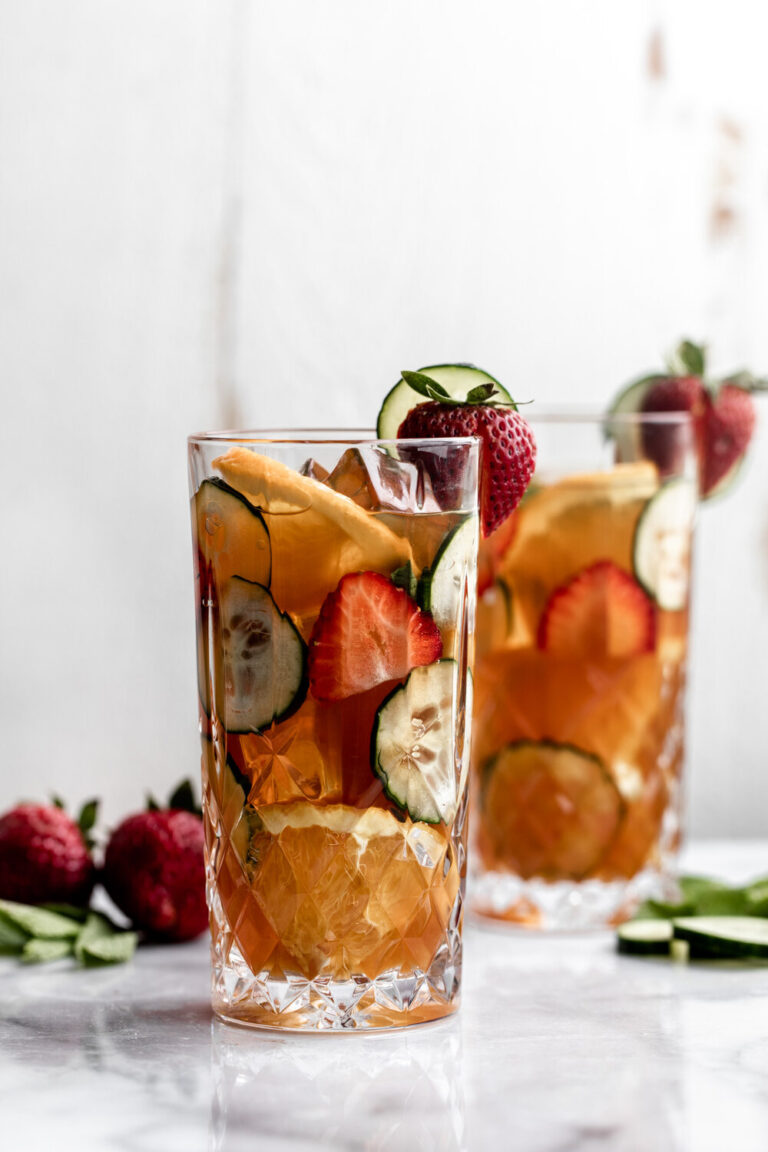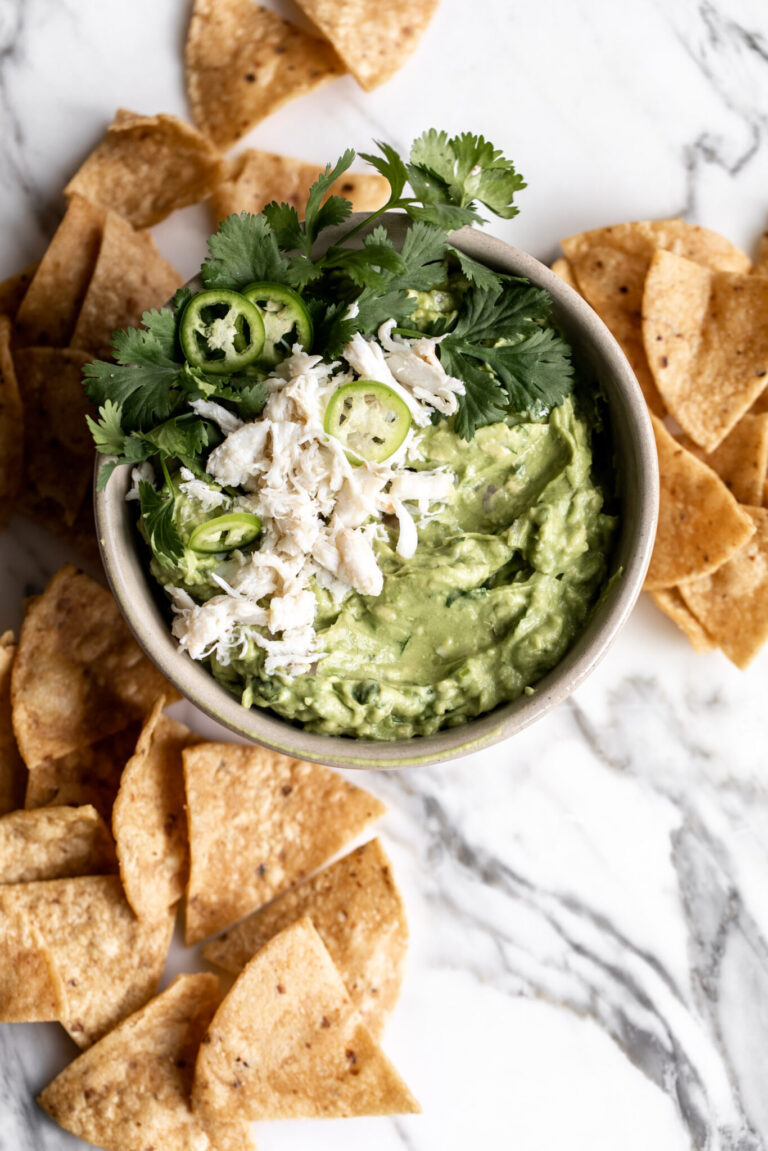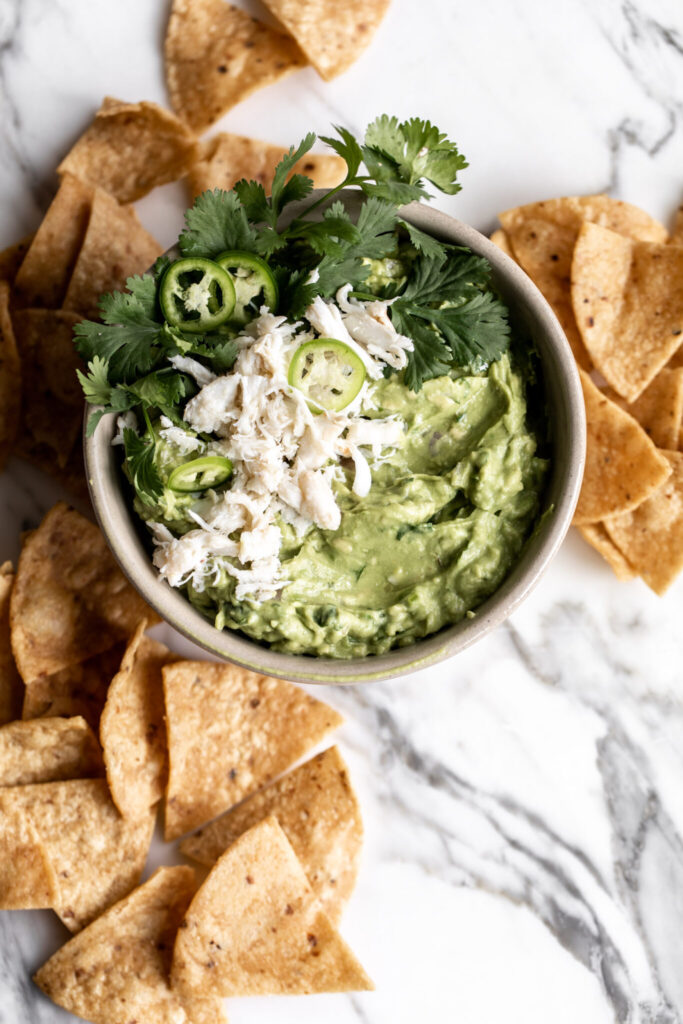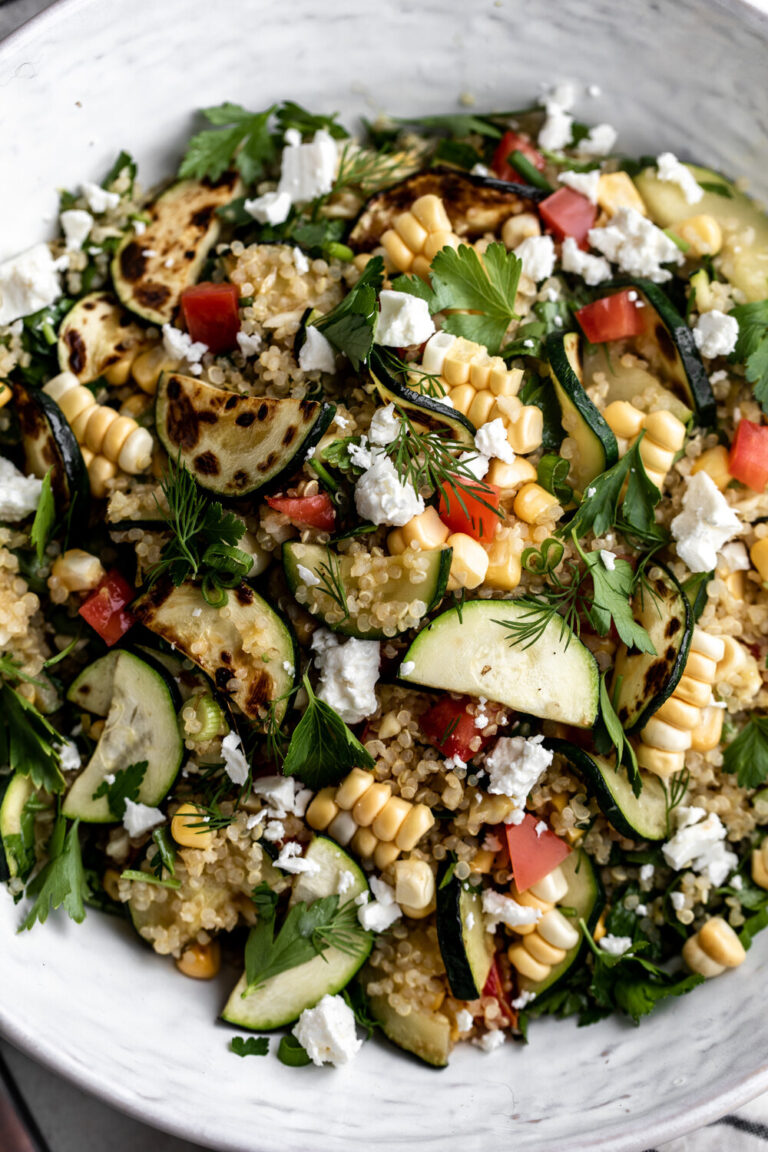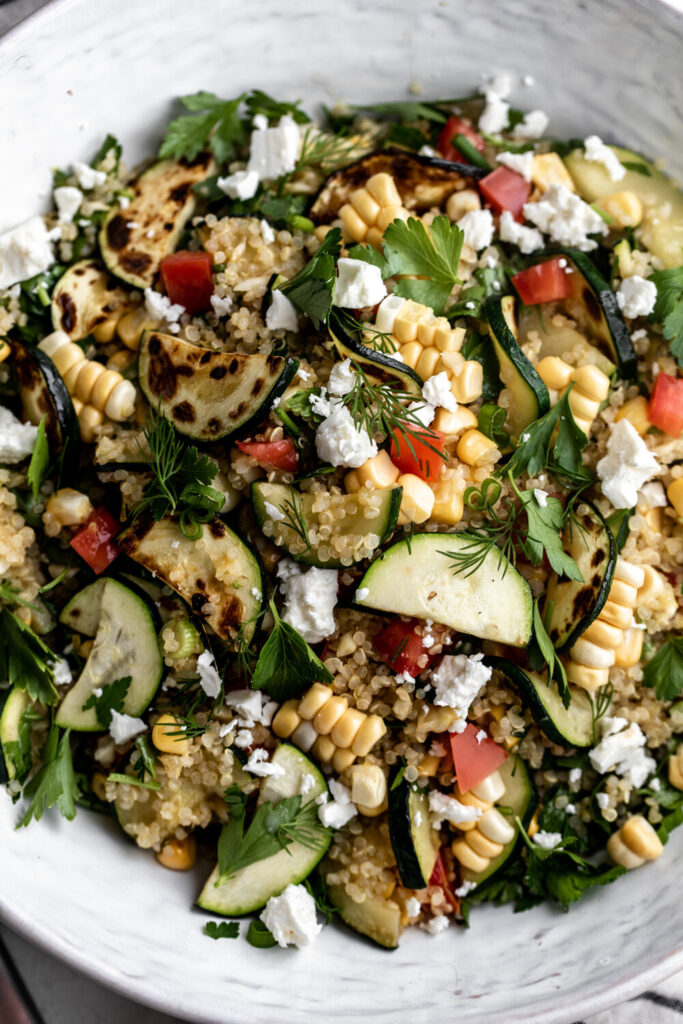 Vegetable Quinoa Salad with Honey Lemon Vinaigrette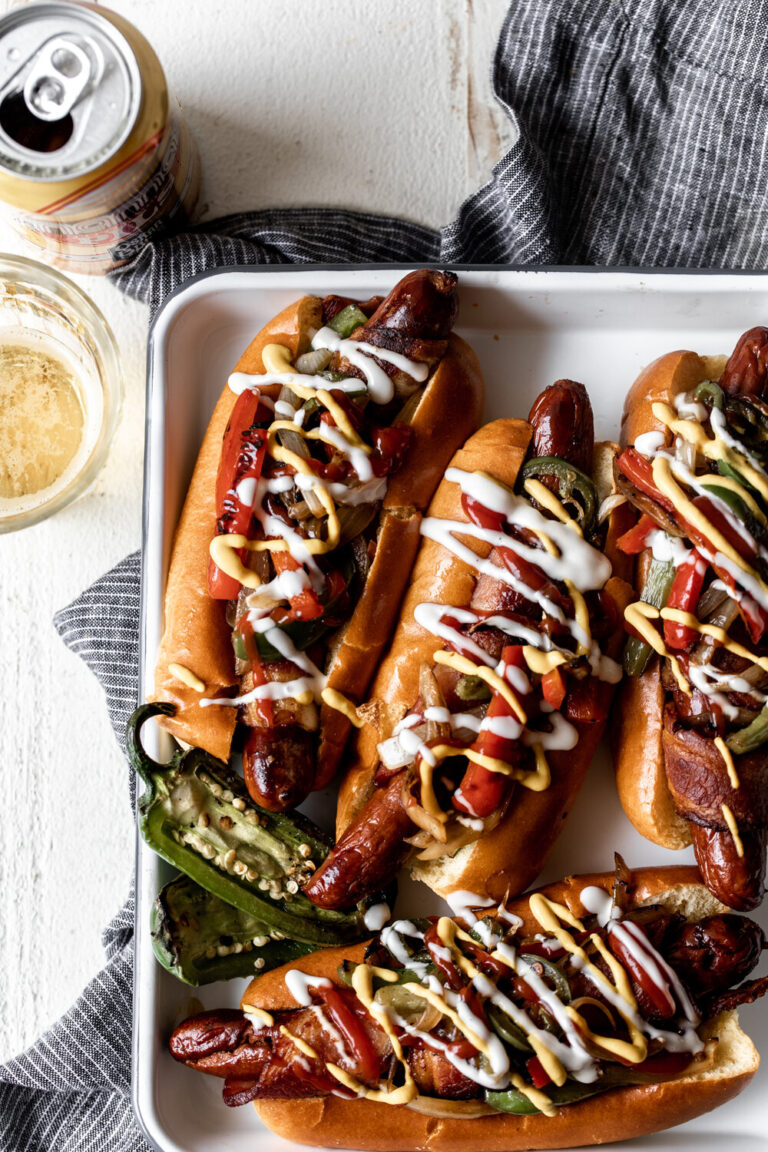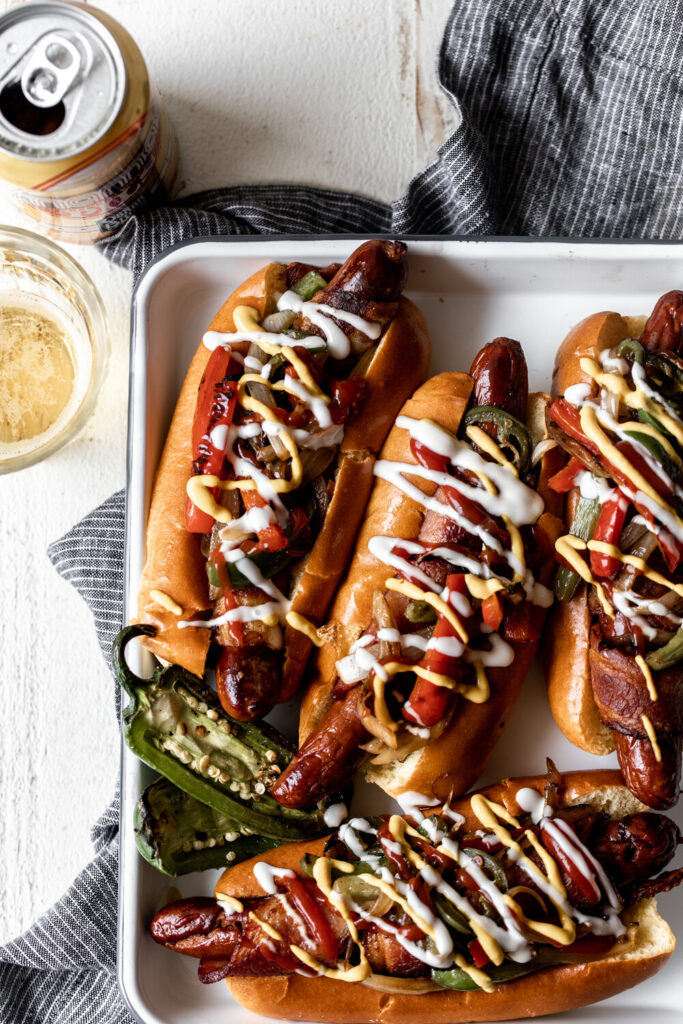 Bacon Wrapped Hot Dogs aka Danger Dogs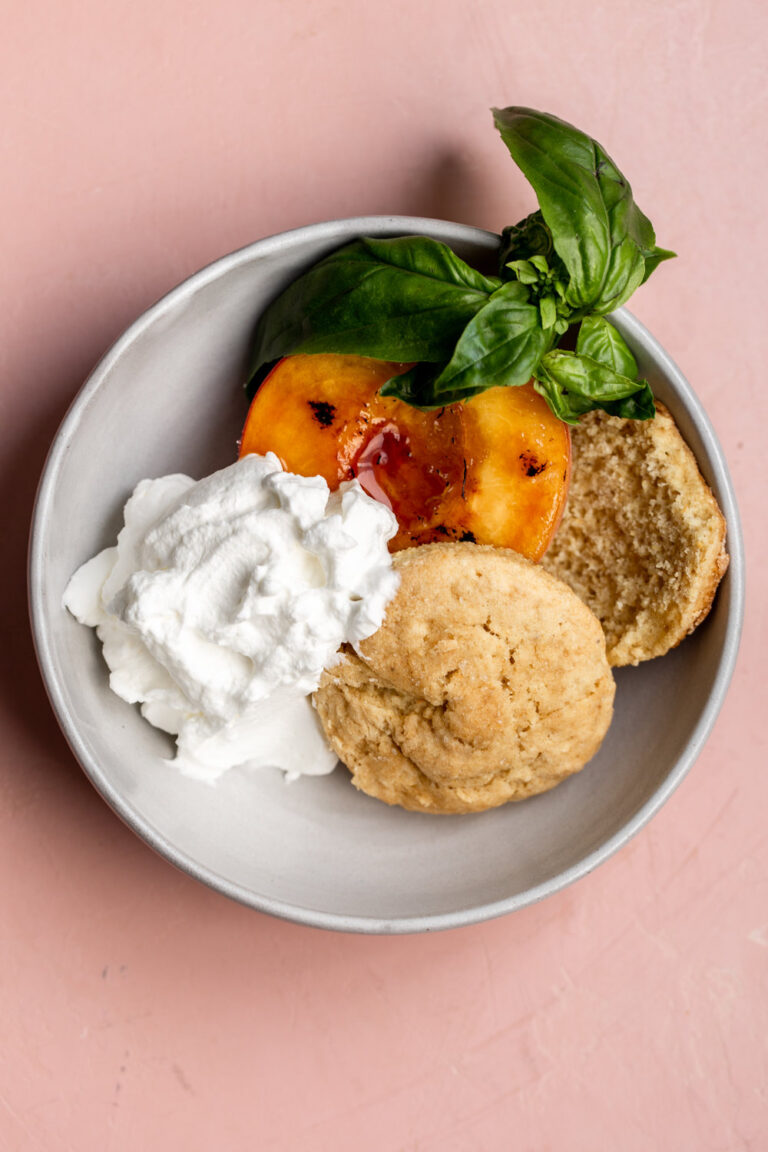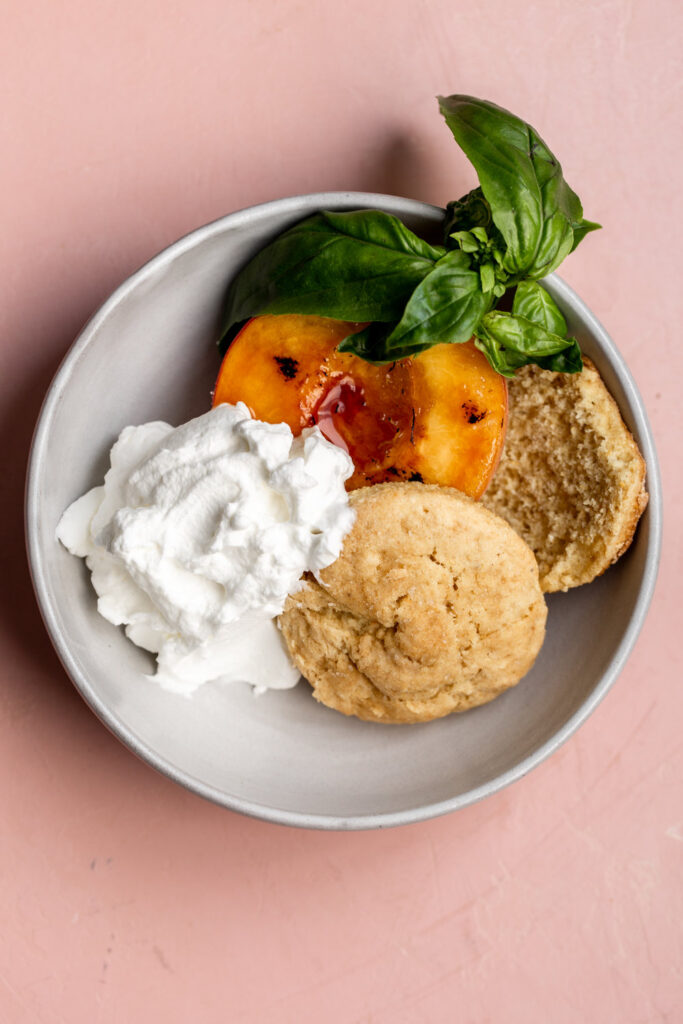 Brulée Peaches with Cornmeal Buttermilk Biscuits and Whipped Cream