Also known as a Pimm's & lemonade, it's the official drink of Wimbledon. Does it get any classier than tennis whites? Of course this cocktail is also popular at other summer events like festivals and other social gatherings. Pimm's® No. 1 cup is a British liquor based on gin that is light and can even be bought in cans already mixed with lemonade. Unfortunately I haven't been able to find the cans in the states so I made this recipe for those hot summer days.
Pimm's Cup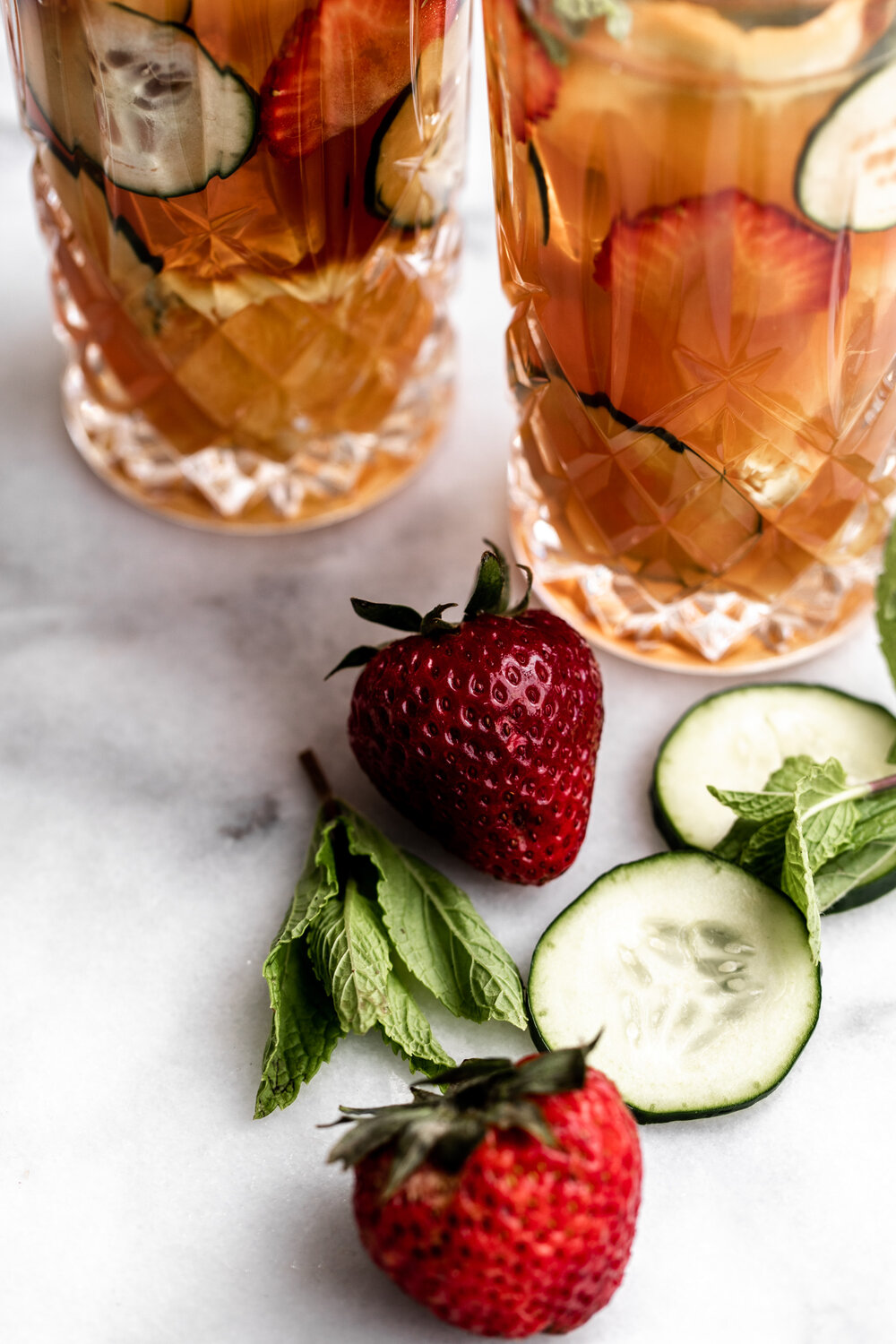 Key Ingredients in This Recipe
Pimm's – Pimm's is a British gin-based liqueur mixed with spices and quinine made with 25% alcohol.
Simple syrup – Simple syrup is made by boiling equal parts sugar and water to form a sticky, smooth syrup that will mix easily into cocktails. The simple syrup can be easily made ahead of time to cut down on prep time. This is also beneficial since you want it to cool before mixing it into the drink so it doesn't melt the frozen drink. Store it, refrigerated in an airtight container for up to two weeks in advance
Fruit – I add a mix of strawberries, cucumber and oranges slices with mint sprigs as it's typically served though you can substitute any combination of fruit desired.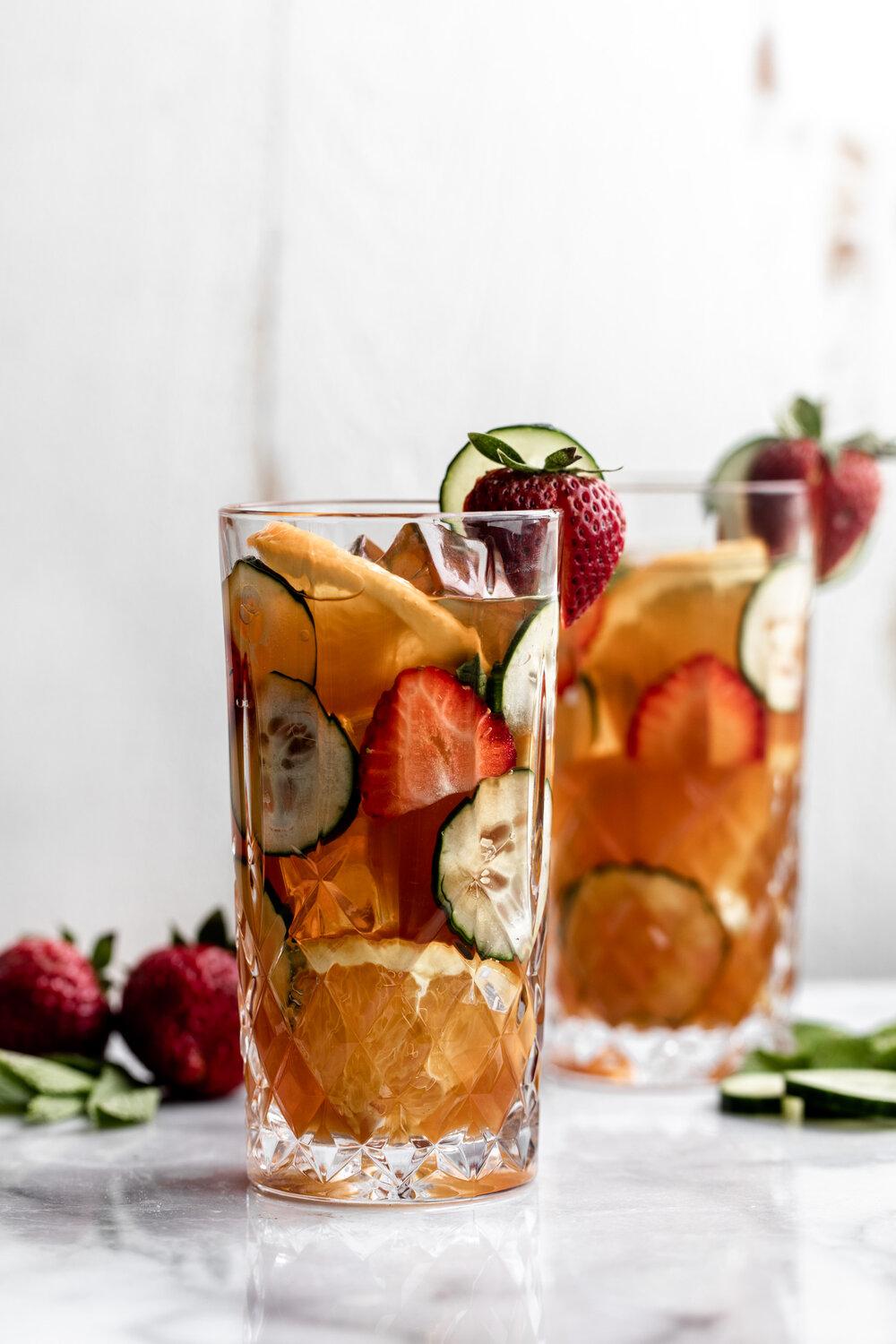 How to Make This Pimm's Cup Recipe
Add ingredients over ice. Add the Pimm's, simple syrup, and lemon to a highball glass filled with ice.
Stir and add fruit. Stir and pile in the slices of strawberry, orange and cucumber.
Garnish and serve. Garnish with a sprig of mint.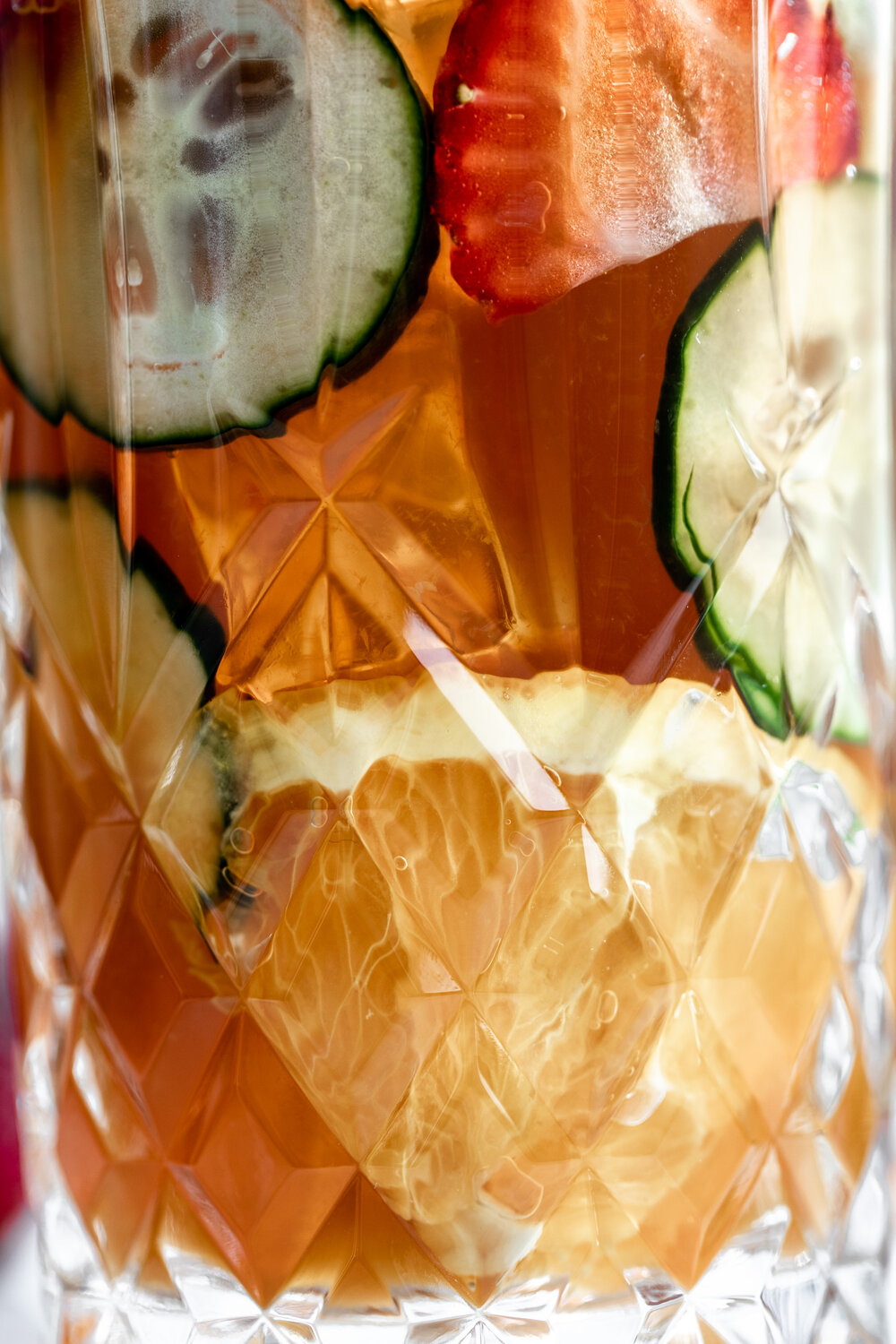 Other Recipes to Try
If you enjoy this Pimm's cup recipe, I recommend checking out some of these: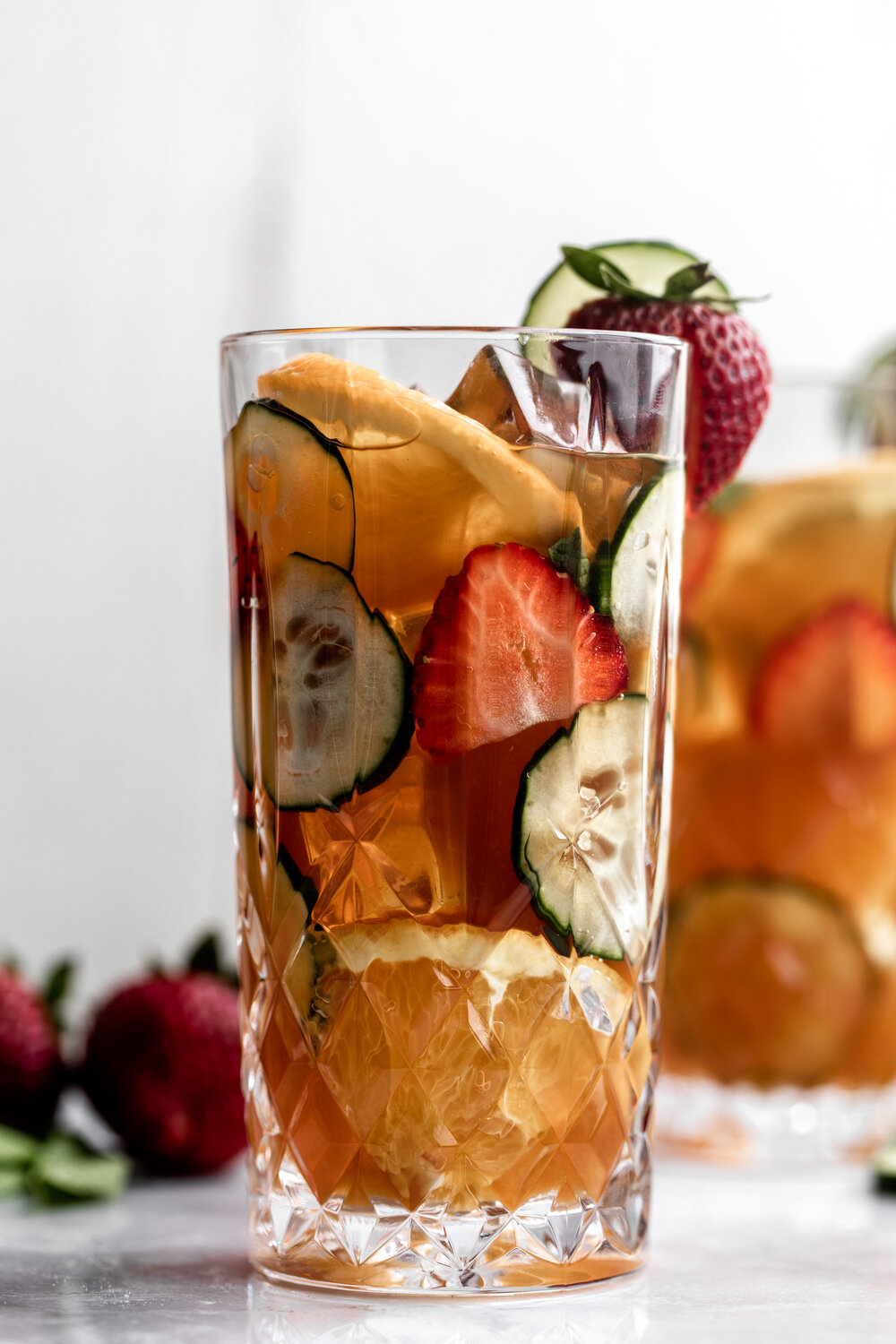 Pimm's Cup
*To make this recipe non-alcoholic substitute cold-brewed black tea for the Pimm's.
DID YOU MAKE THIS?
TAG ME ON INSTAGRAM TO BE FEATURED ON MY STORIES! @cookingwithcocktailrings