Clams in White Wine Sauce with Serrano Garlic Butter and Grilled Bread
When you are buying clams, look for the smaller ones because they aren't as tough and are ideal for steaming. Make sure clams are thoroughly scrubbed and cleaned before use. Prior to cooking add the clams to a large bowl of salted ice water. They will quickly expel the extra grit they are holding in the shell. Pair the clams with grilled crusty bread for dipping in the leftover broth.
If a clamshell is open or cracked before being cooked, be sure to toss it– it means the clam is already dead and is therefore decomposing. Similarly toss any that are still closed after cooking.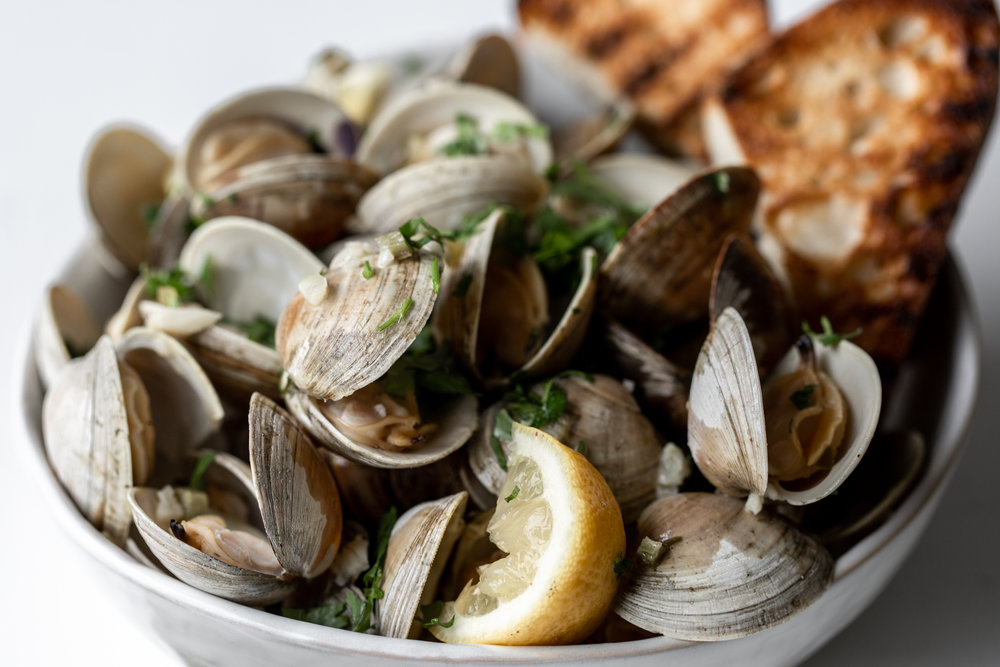 Clams always make me think of summer at home in New Jersey – everyone gathered around on our patio outside and my dad taking the clams off the grill and passing them around for everyone to share. It's one of those smells that transports me. I know it's weird for seafood to be a comforting smell but for me it is.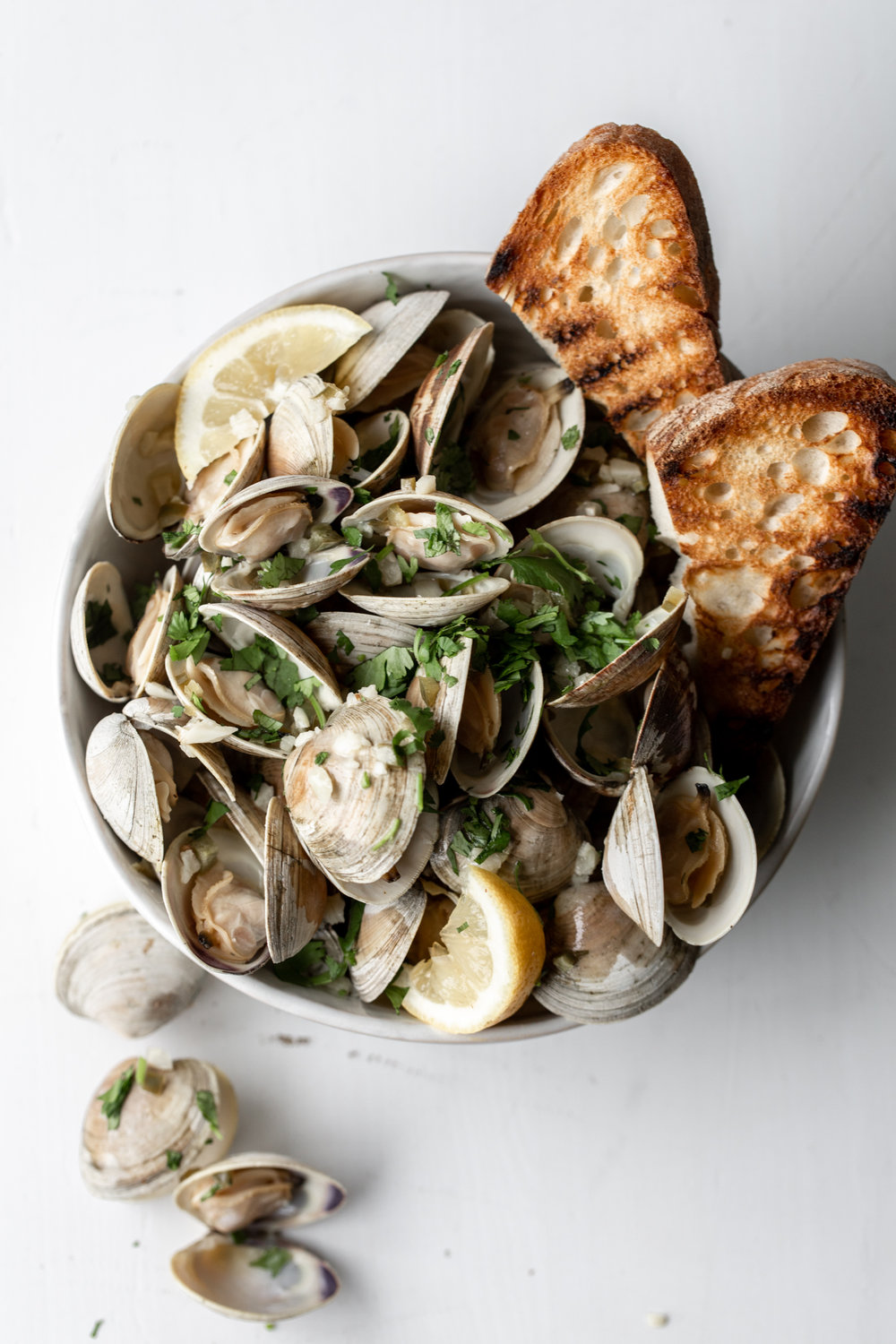 I get a lot of questions about where I get my seafood I use for cooking. I always go to Santa Monica Seafood for fresh and sustainable seafood, I am lucky – it's right down the street from me!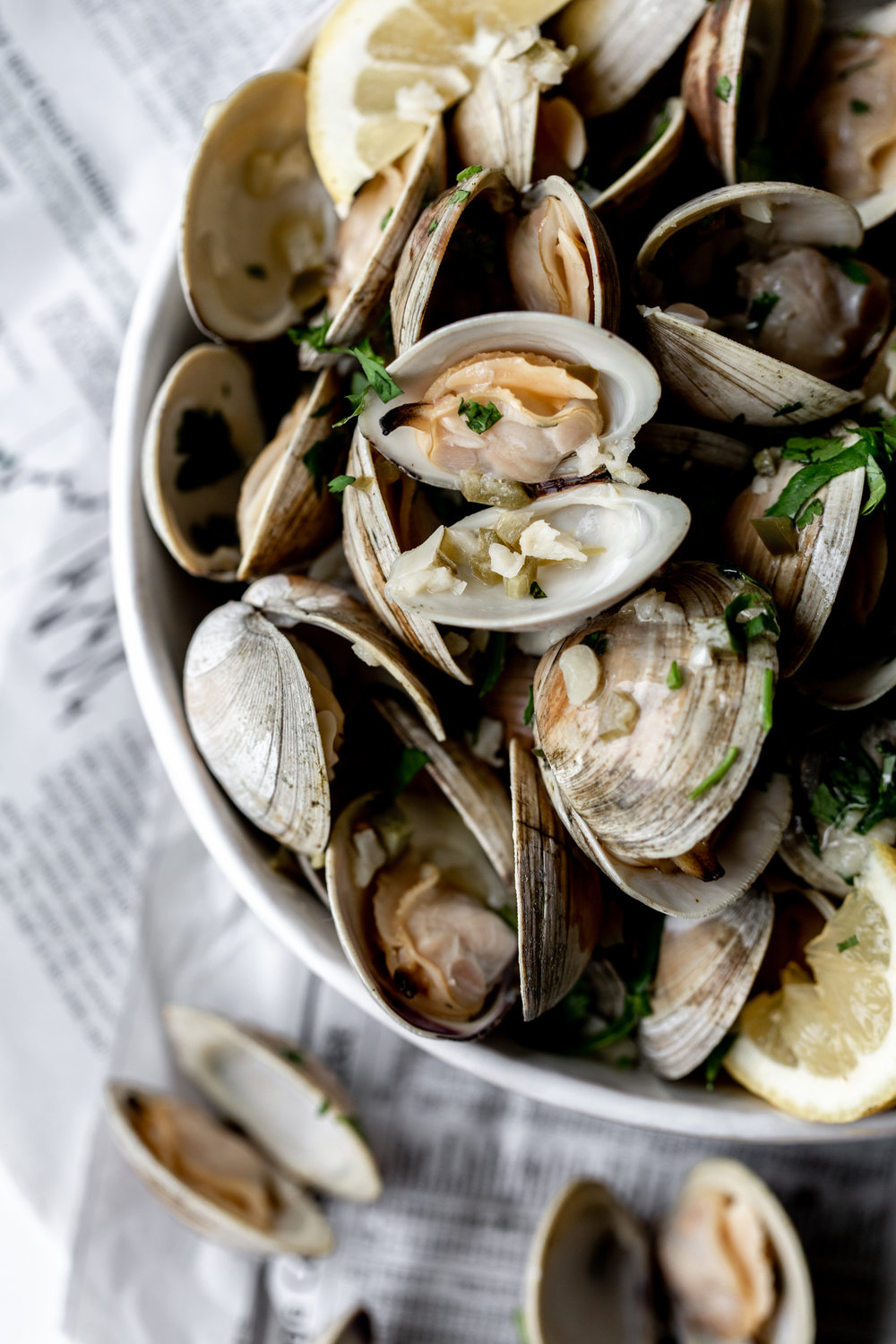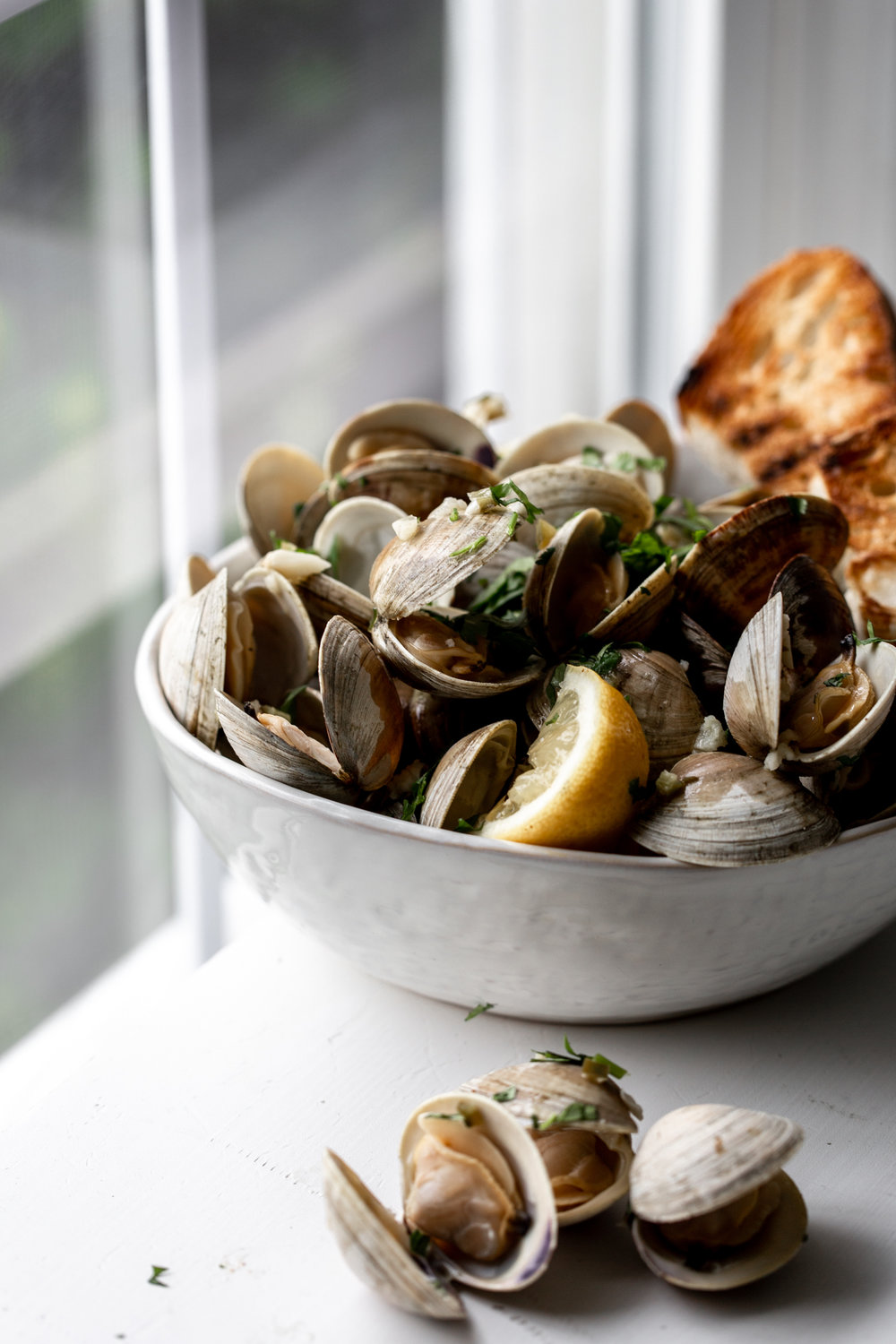 Clams in White Wine Sauce with Serrano Garlic Butter and Grilled Bread
1

cup

dry white wine

2

pounds

scrubbed littleneck clams

6

tablespoons

unsalted butter

3

cloves

garlic,

chopped

1

small Serrano pepper,

deseeded and finely diced

½

medium lemon

1

tablespoon

chopped cilantro

Grilled crusty bread,

for serving
Heat a large pot over medium heat, add the white wine and bring to a boil then add the clams.

Cover the pot and steam the clams until they open, about 6 minutes. Using a slotted spoon transfer the clams to a large serving bowl.

Heat a small saucepot over medium-low heat, add the butter and allow to melt. Add the garlic and Serrano, and cook, stirring frequently for about 2 minutes.

Remove the pot from heat and drizzle the butter over the steamed clams. Squeeze the lemon juice over the top and garnish with cilantro. Serve with grilled bread.
DID YOU MAKE THIS?
TAG ME ON INSTAGRAM TO BE FEATURED ON MY STORIES! @cookingwithcocktailrings