I've assembled a list of some recipes that every beginner cook should know – from cooking simple chicken thighs to baking everyone's favorite chocolate chip cookies. It's never too late to learn and cooking for yourself is a great way to save money.
A lot of the techniques learned within the recipes listed below can be used as building blocks to make more complex recipes. Whether you are just getting started in the kitchen or looking to expand your current recipe repertoire, these recipes are sure to be a hit.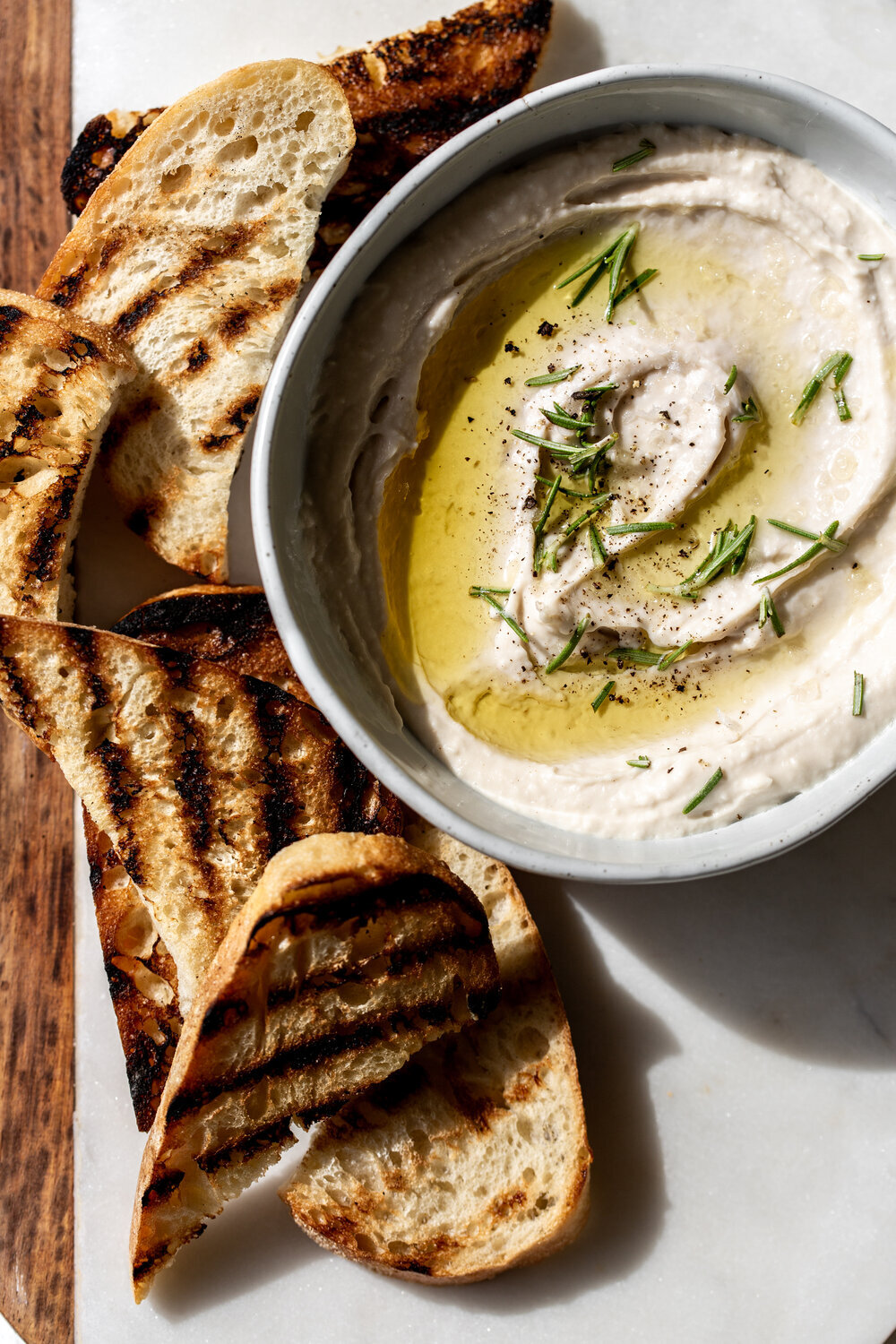 Whenever anyone asks for an easy recipe to bring to a party or serve guests this is always my first recommendation!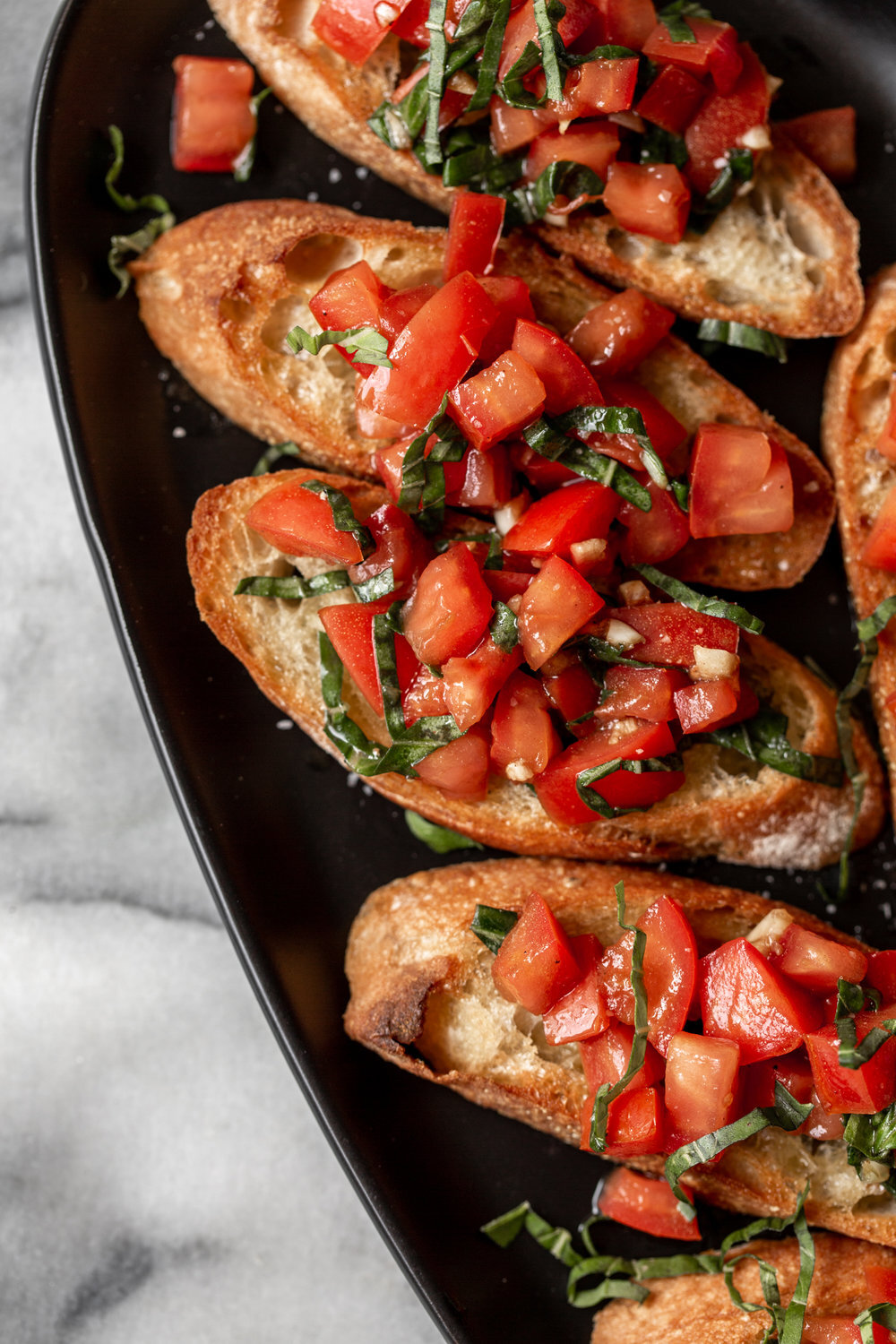 – At its core this recipe is seasoned, chopped tomatoes over toasted bread. The Italian classic is easy to make and incredibly flavorful.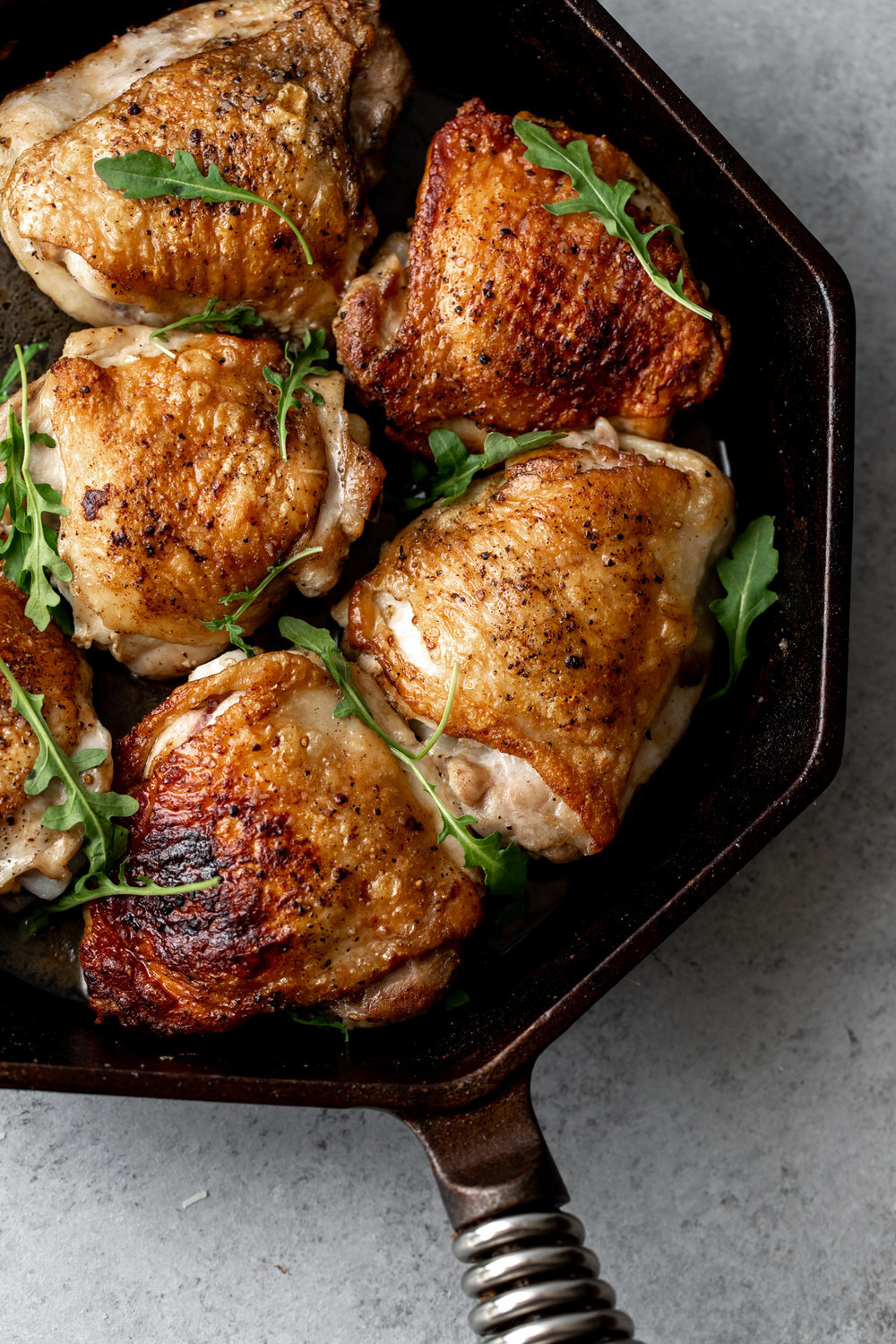 Simple Salt & Pepper Cast Iron Chicken Thighs
– This simple chicken thigh recipe can be paired with everything from rice and vegetable and topped with alfredo pasta cream sauce or paired with a simple Caesar salad.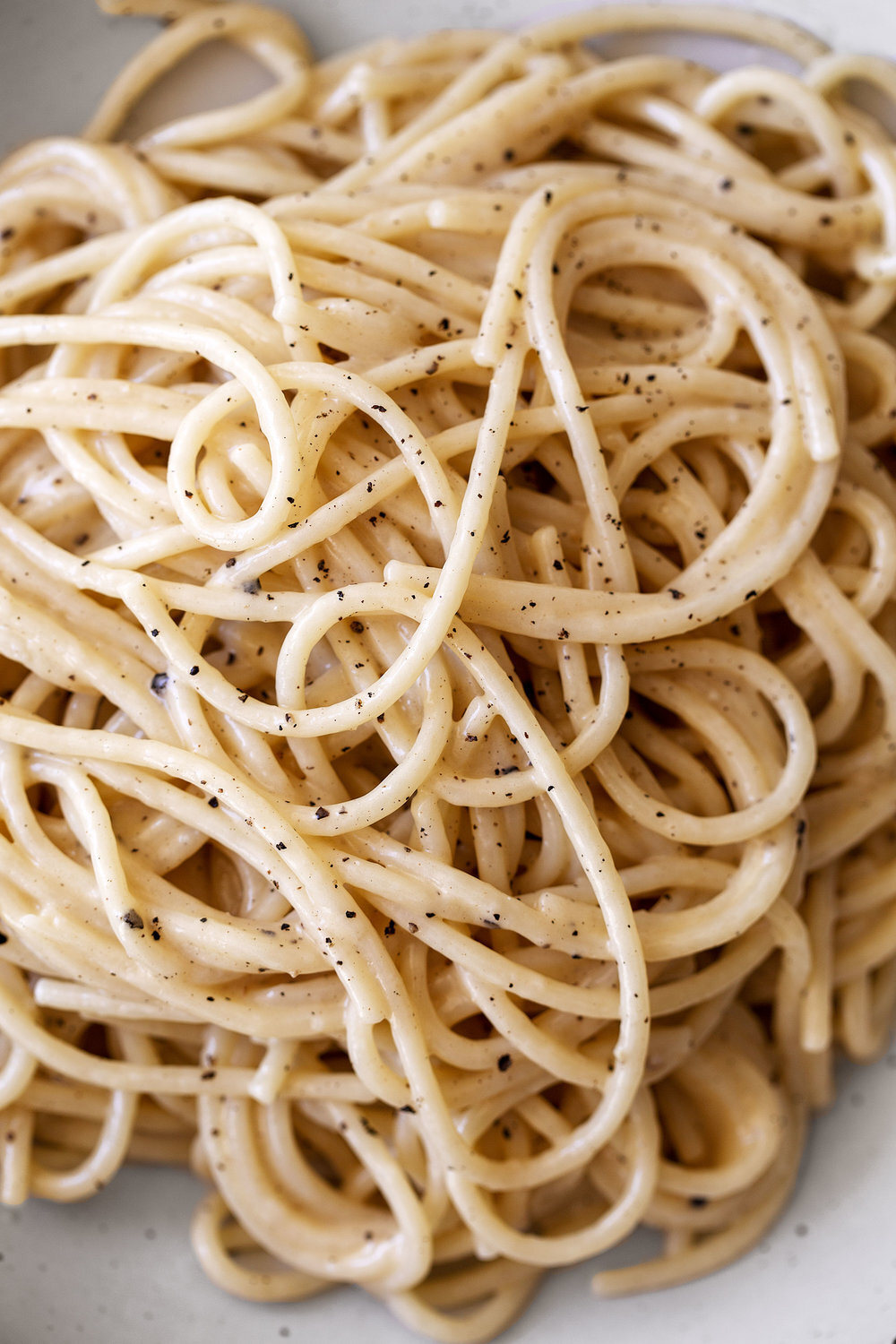 – This recipe is like adult mac and cheese! It's a deceptively simple recipe with just a few ingredients but will impress a date or parents alike.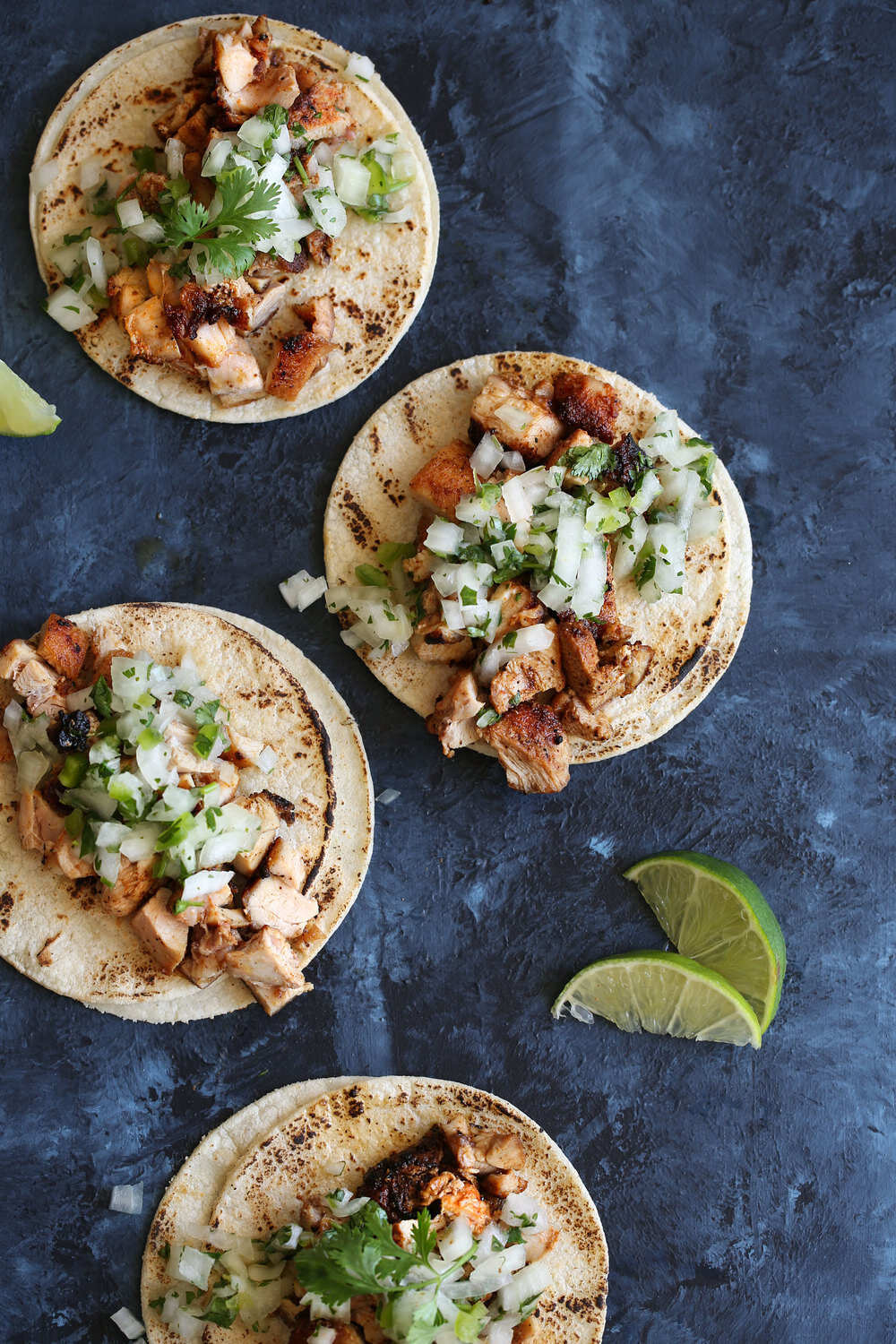 – This recipe is full of flavor but is actually very simple! Plus you can serve any leftover chicken meat over lettuce, rice and beans for a burrito bowl.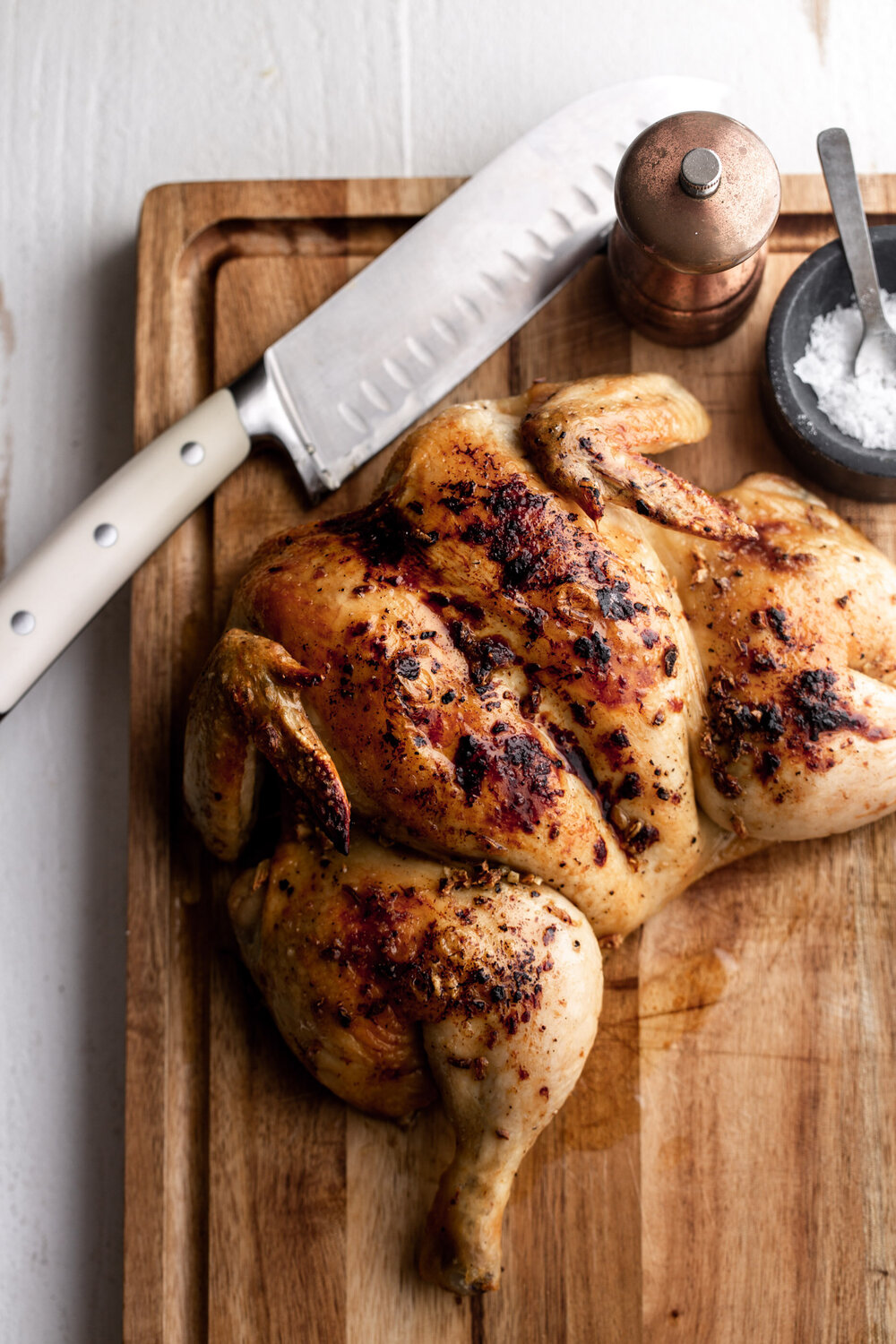 Lemon and Garlic Spatchcocked Roast Chicken
– It's great to know how to cook a whole chicken. Spatchcocking the chicken allows it to cook faster and the leftover meat can be added to soups or salads or chicken salad.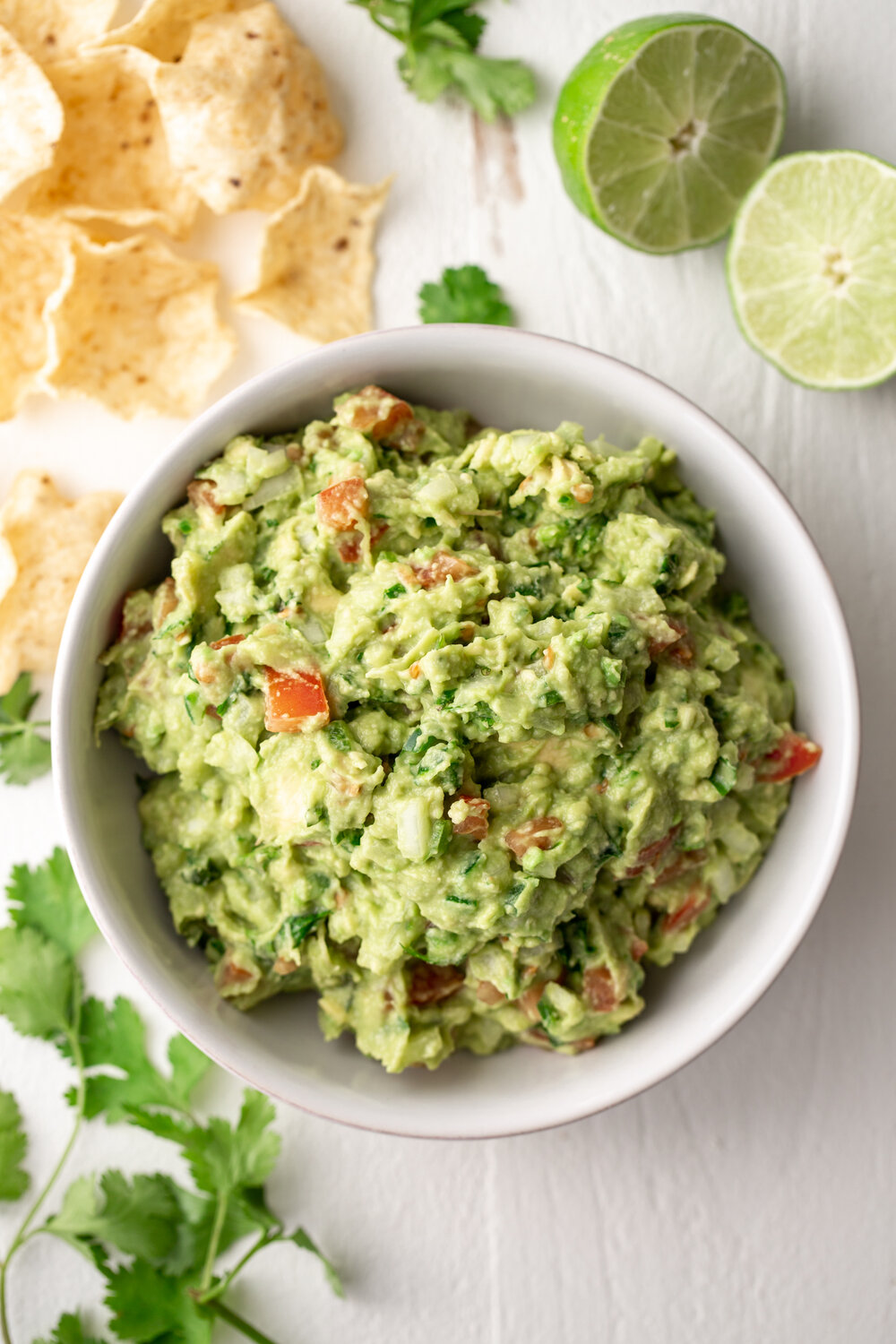 – Everyone should know how to make guacamole!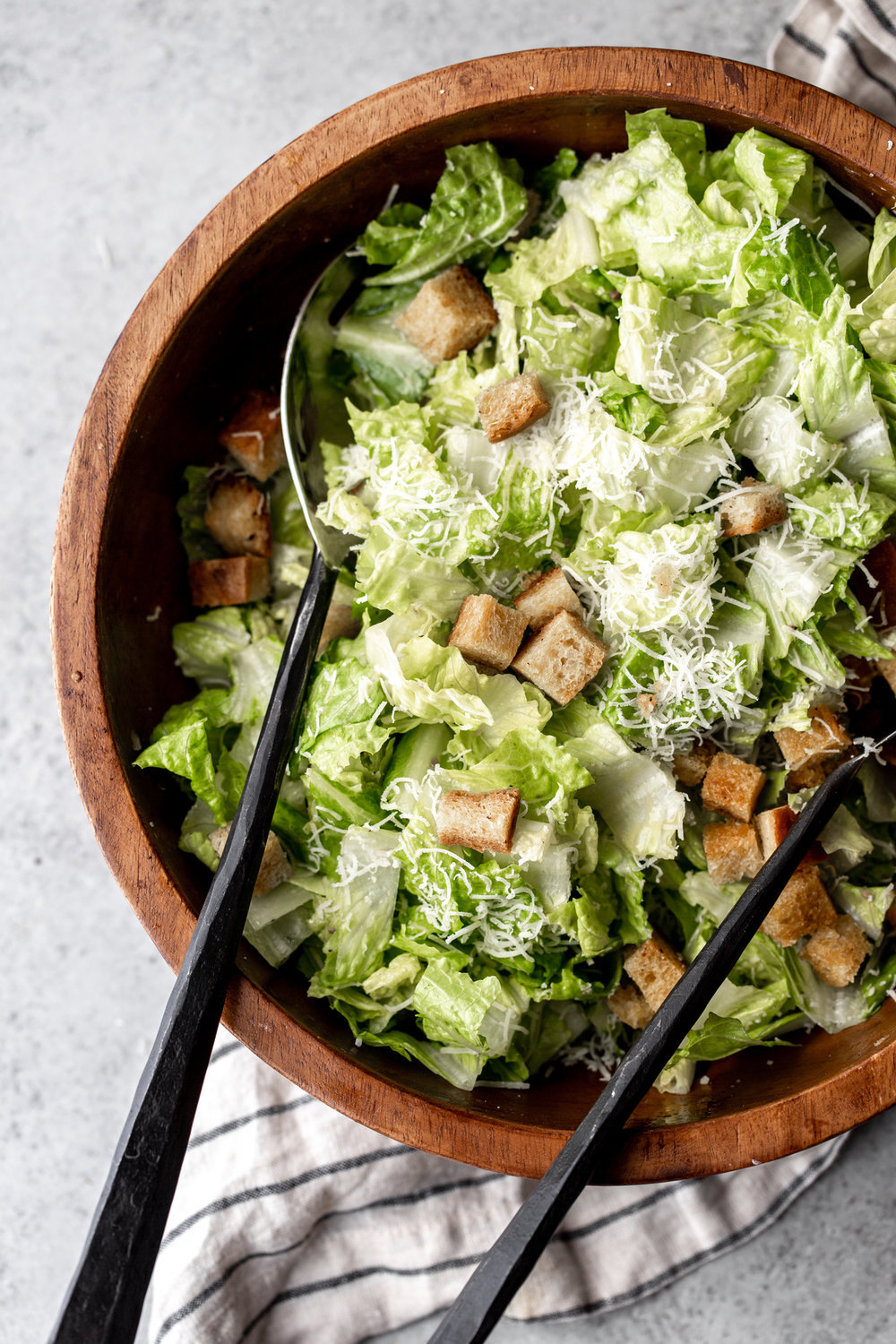 Table-side Caesar Salad with Chili Oil Croutons
– This salad comes together without any heavy dressings. The dressing is made in the bowl as you assemble the salad and topped with homemade croutons.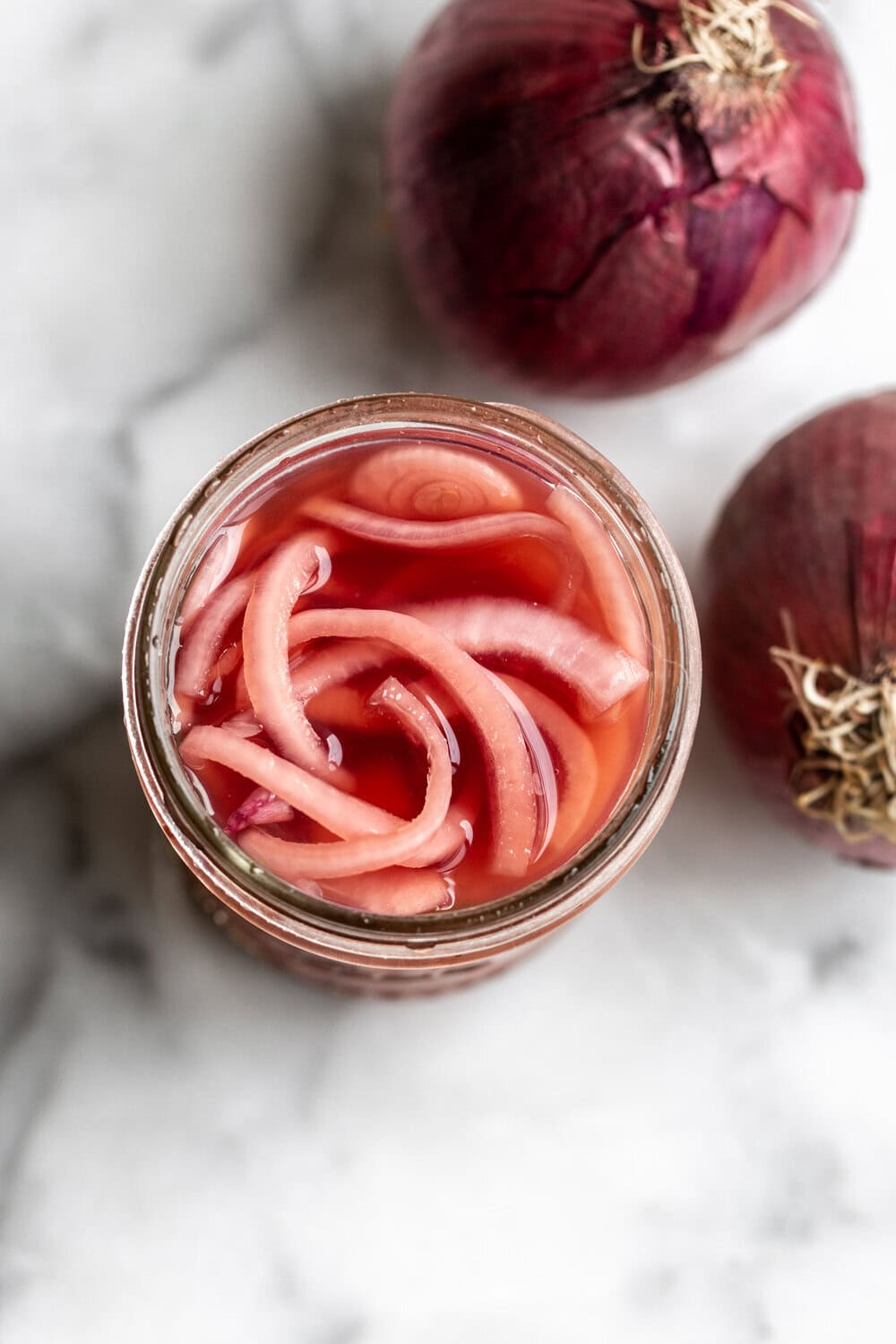 – These onions can be used over everything, chicken dishes, rice dishes and more to amp up their flavor.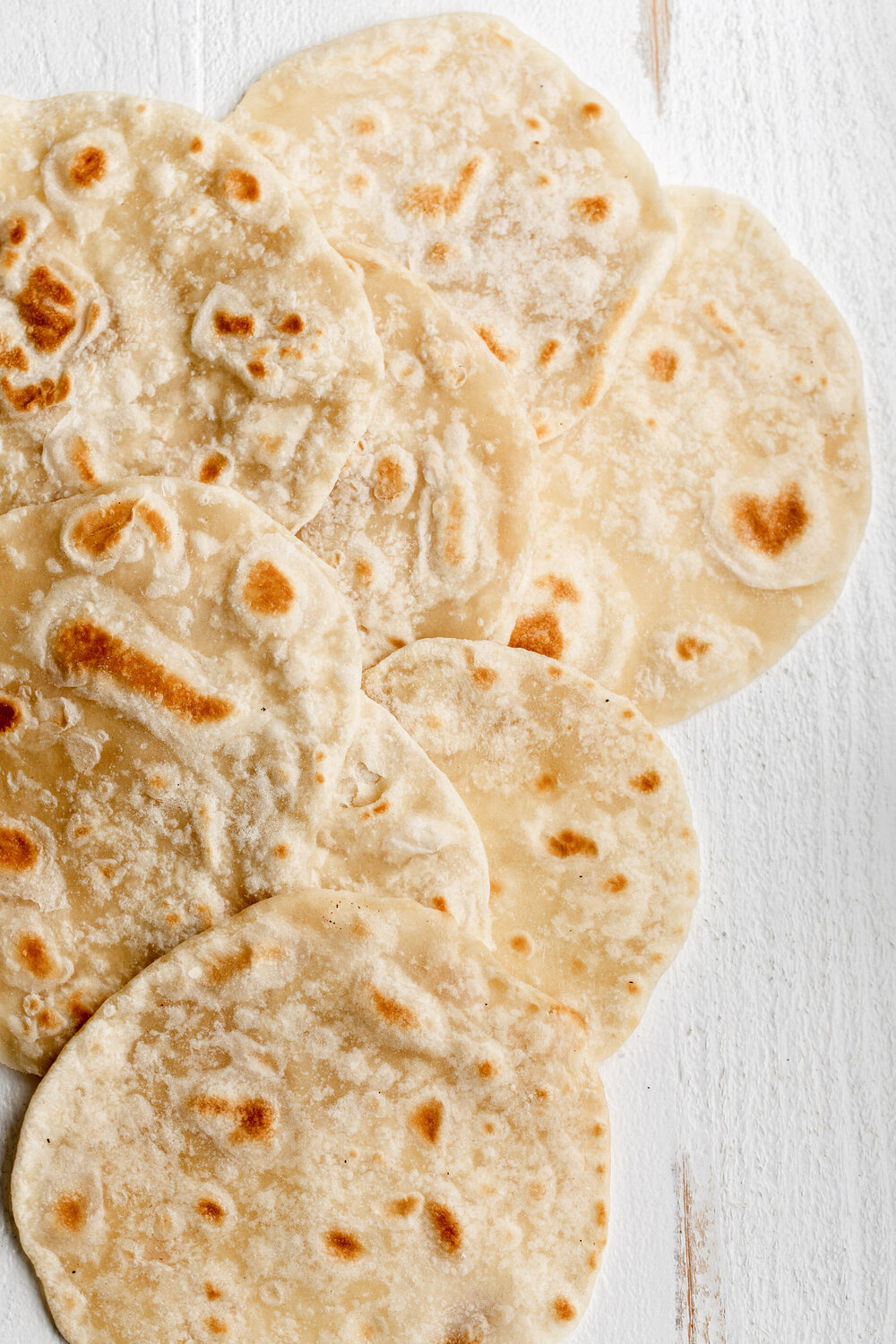 – You will never want to use store-bought tortillas again. They are surprisingly easy to make and come together with just a few ingredients: flour, salt, water & bacon fat (or vegetable shortening/ oil).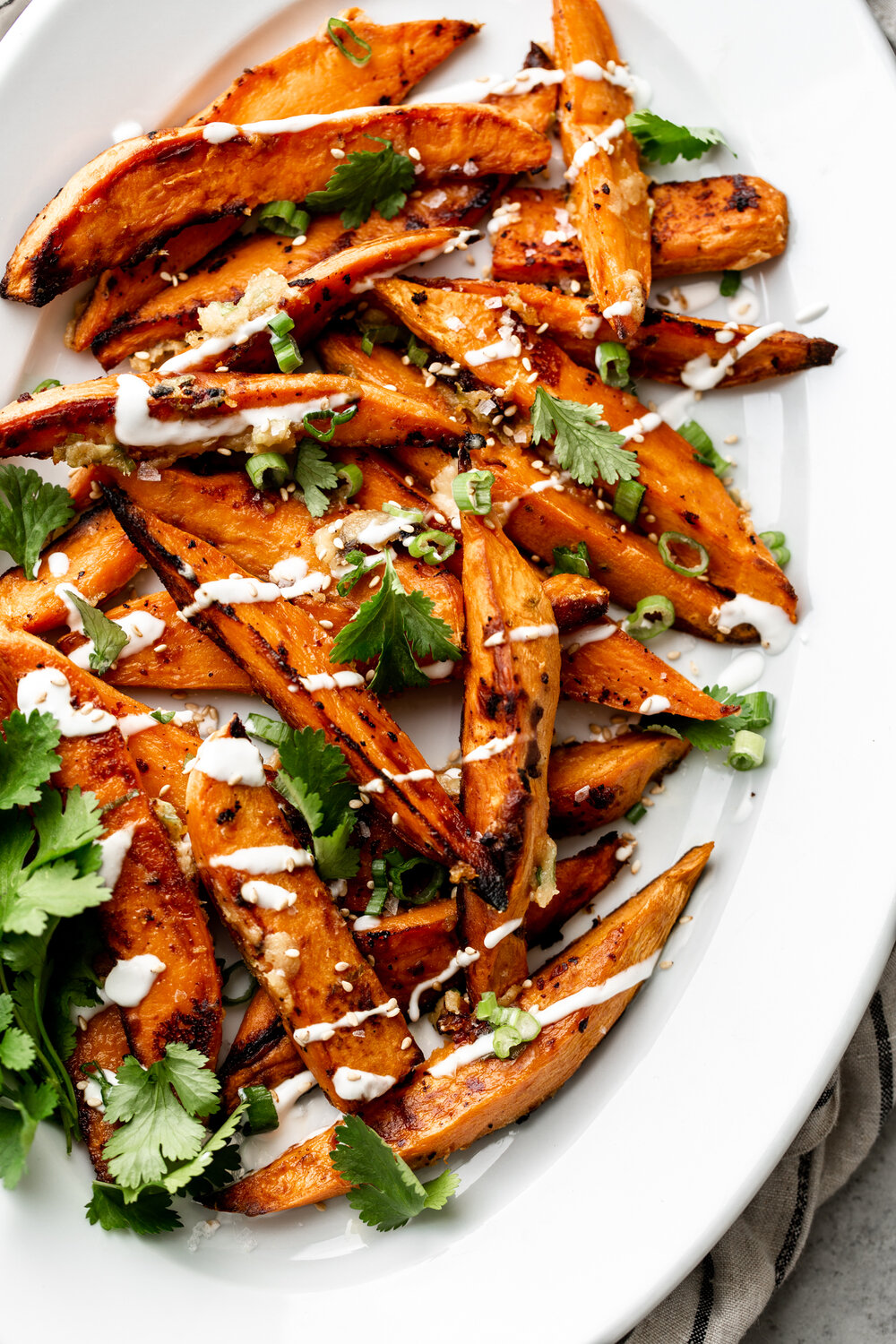 Miso Butter Sweet Potato Spears
– Miso butter has become a staple in my house and can be used for other vegetables as well.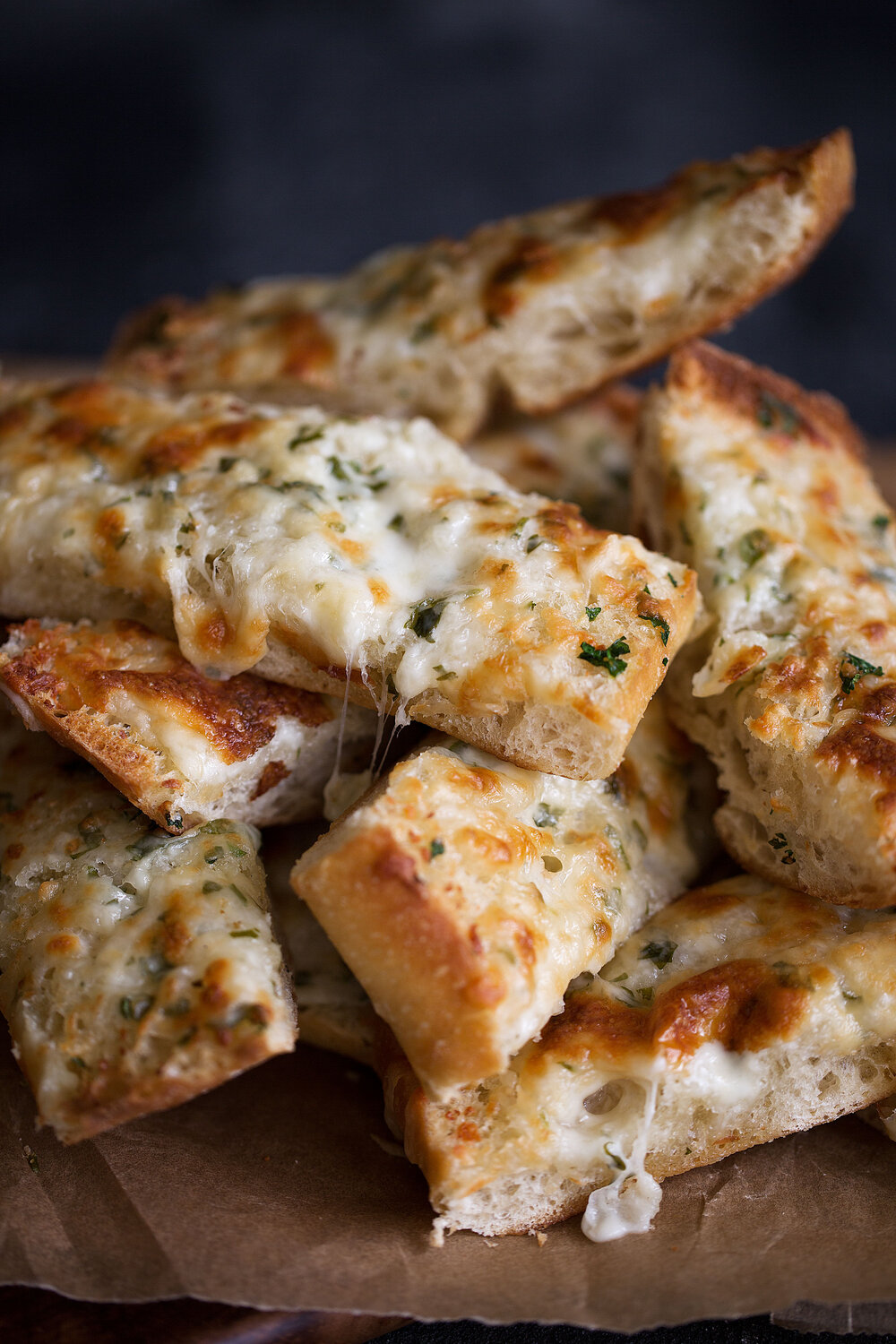 – This buttery garlic bread pairs well with any pasta dish or salad!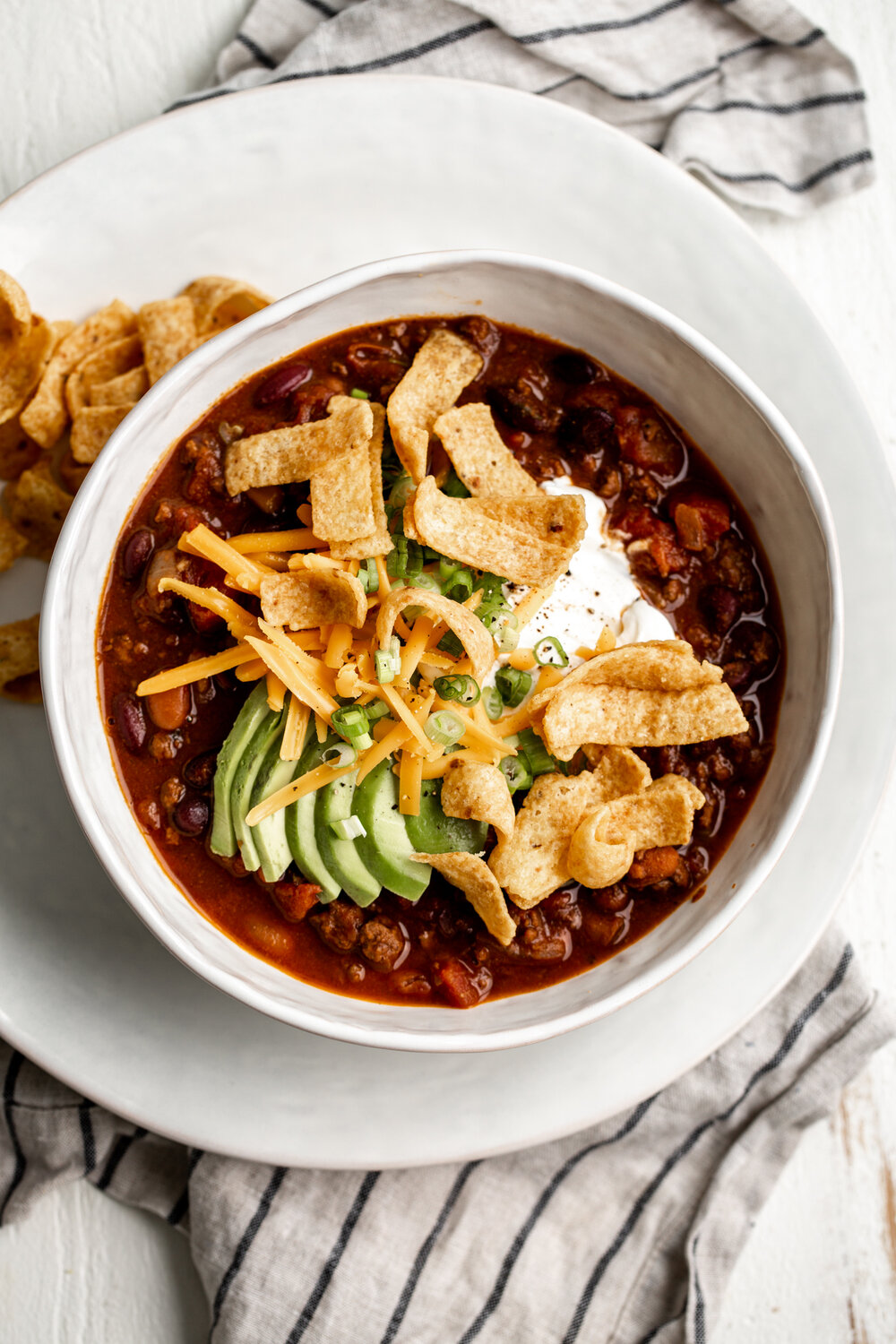 – This chili can be made in a large batch and served with everyone's favorite toppings or over a baked sweet potato.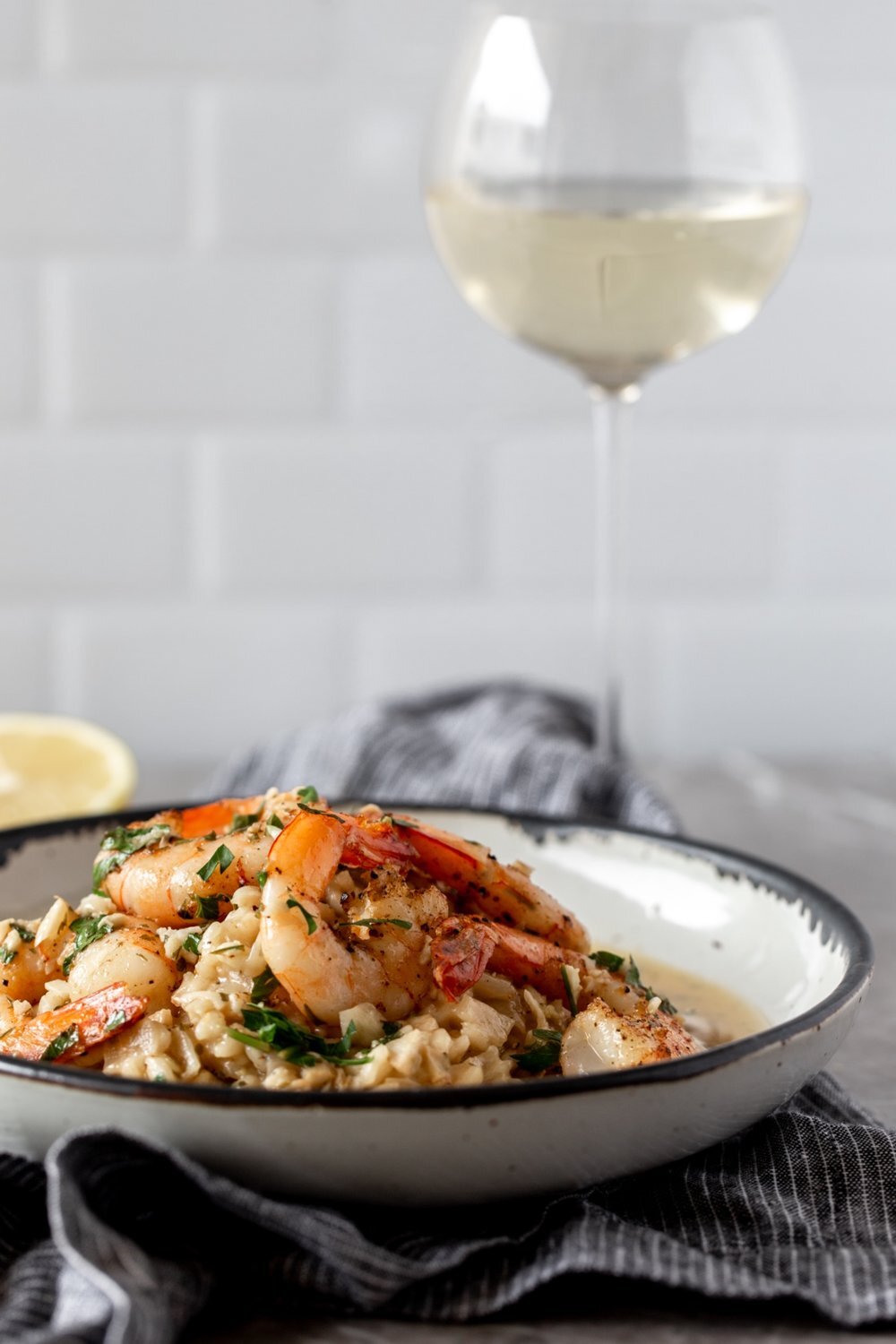 – Risotto can easily be doubled or tripled for larger dinner parties and this scampi sauce can also be served over pasta.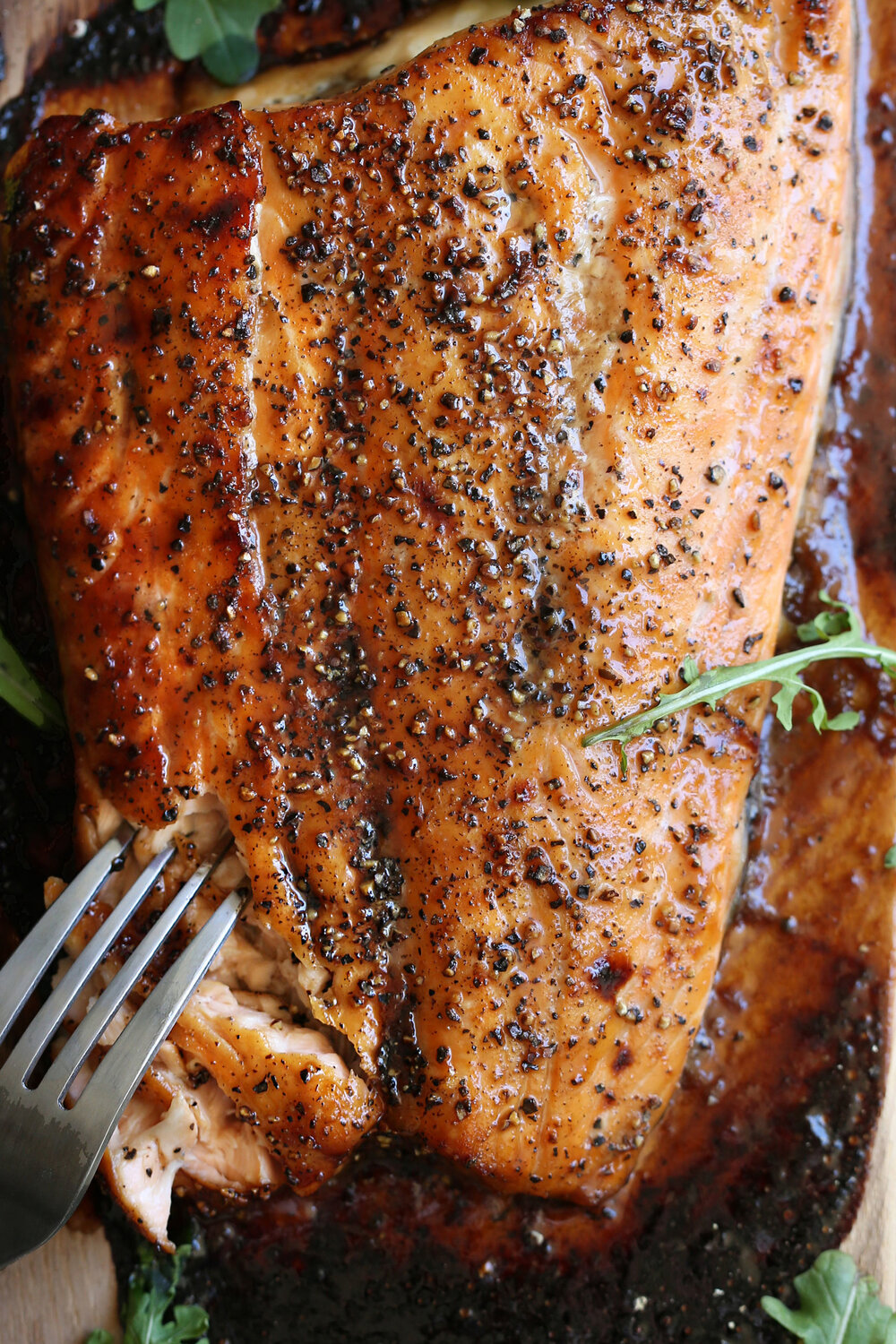 Cedar Plank Salmon with Brown Sugar & Black Pepper
– This flexible recipe can be made on the grill or in the oven – be sure to roast your salmon just until it's cooked through but still a deeper pink inside. I usually roast mine at 400º for about 16 minutes and serve with a variety of toppings.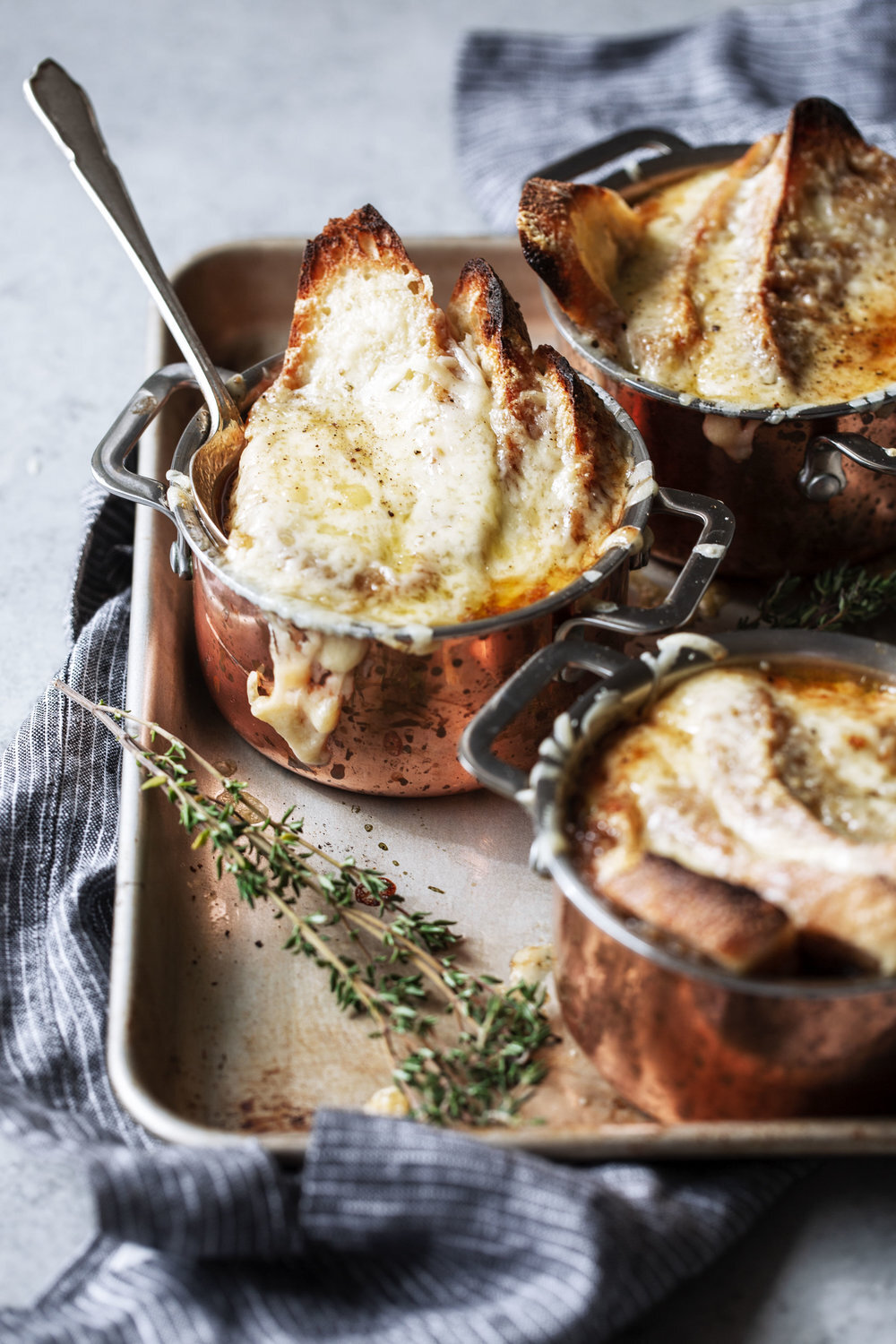 – This soup tastes even better the next day and requires only a few simple ingredients.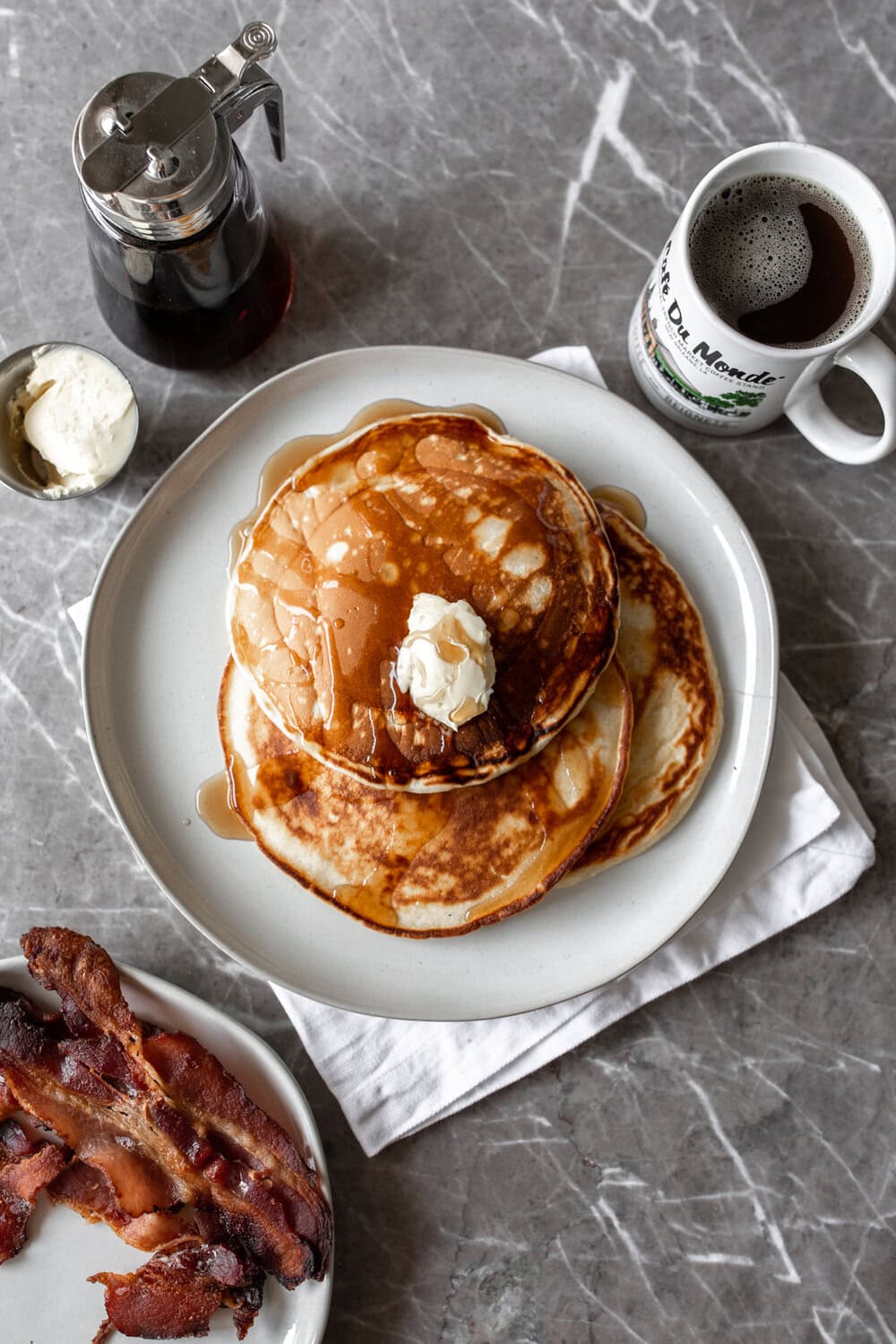 Diner-Style Buttermilk Pancakes
– Guess what? You don't need pancake mix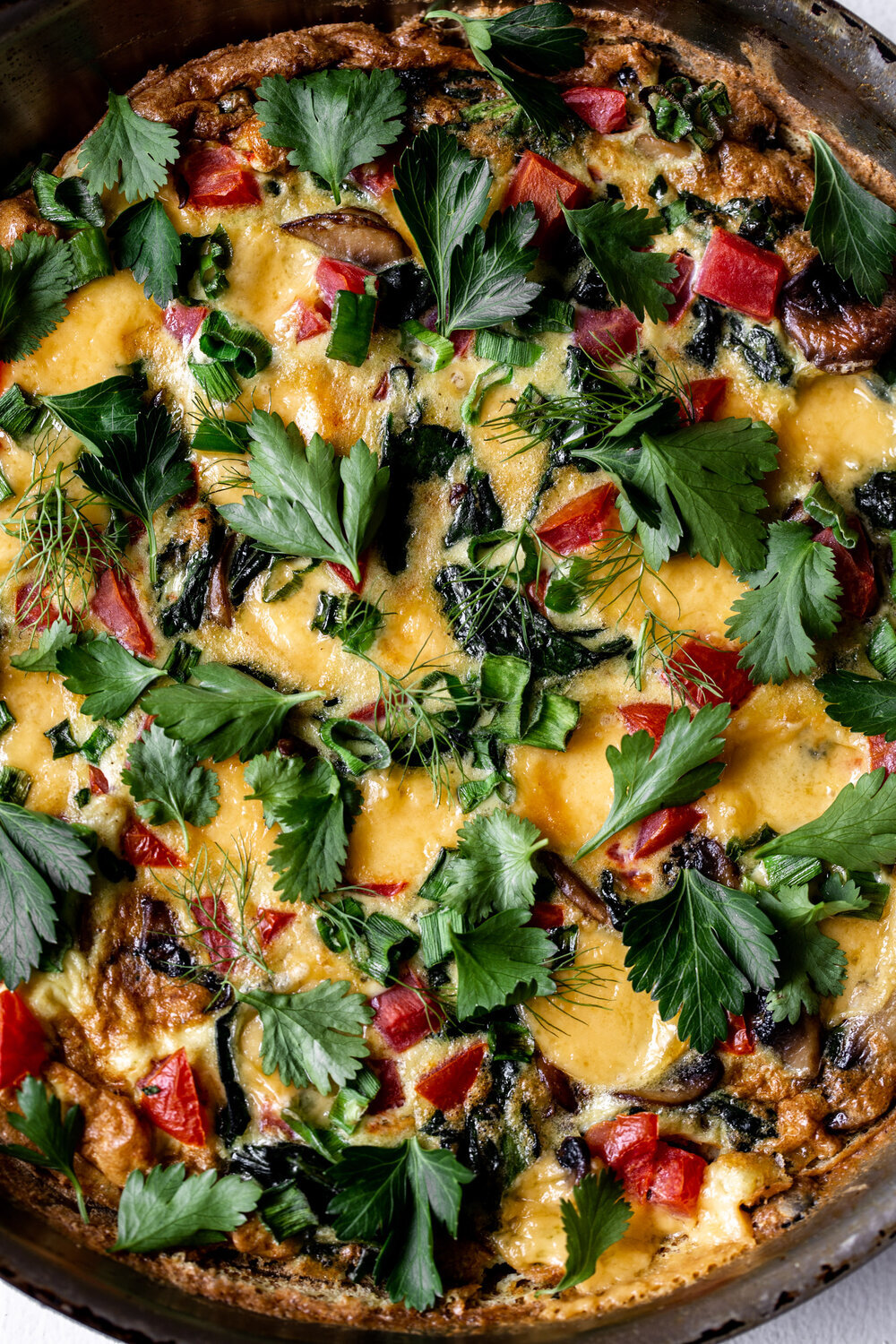 – This is a great recipe because it's so flexible – toss in whatever veggies (or even meat) you have leftover.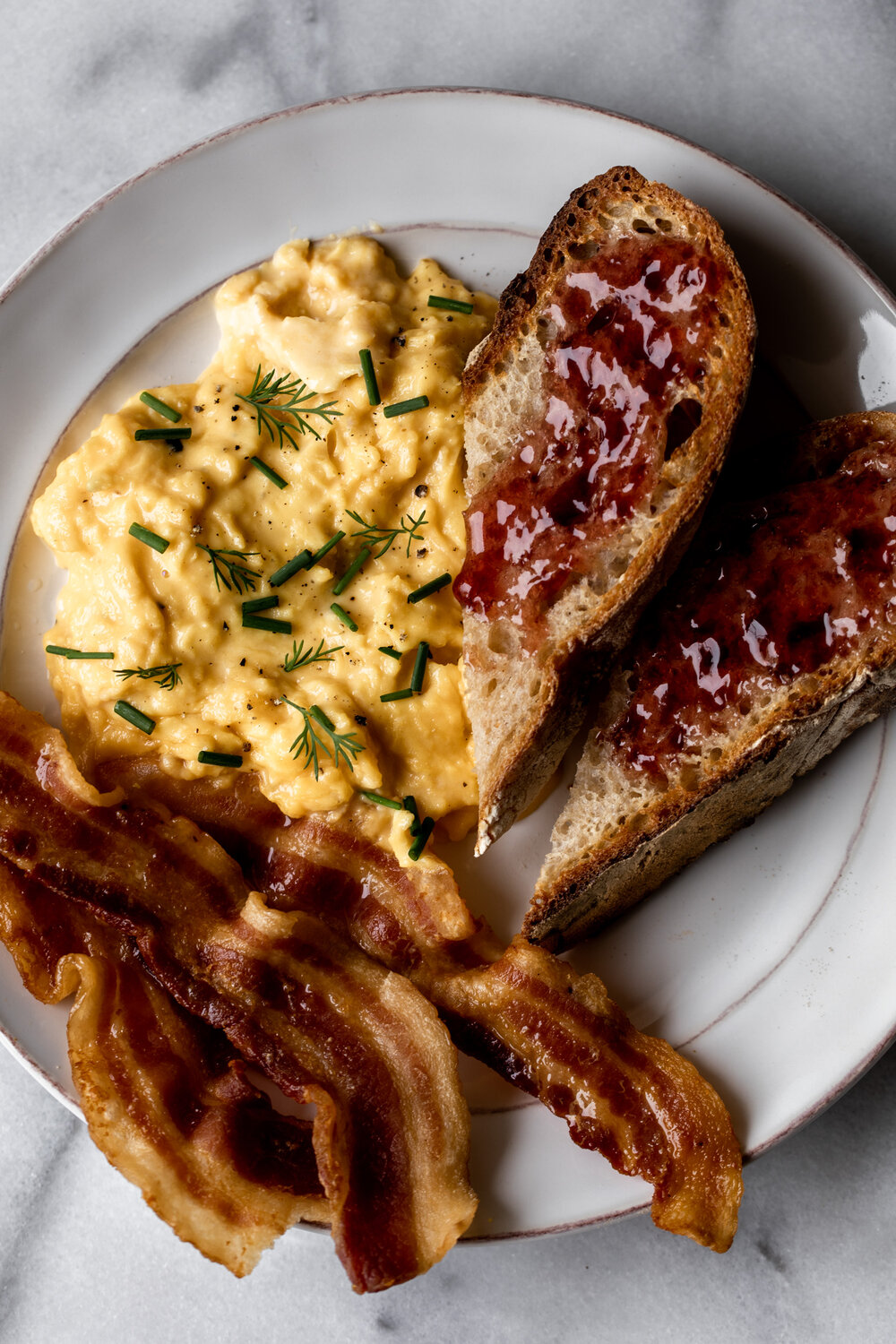 – If you can cook rubbery, pale yellow scrambled eggs, you can cook these luscious eggs, all it takes is a bit of patience.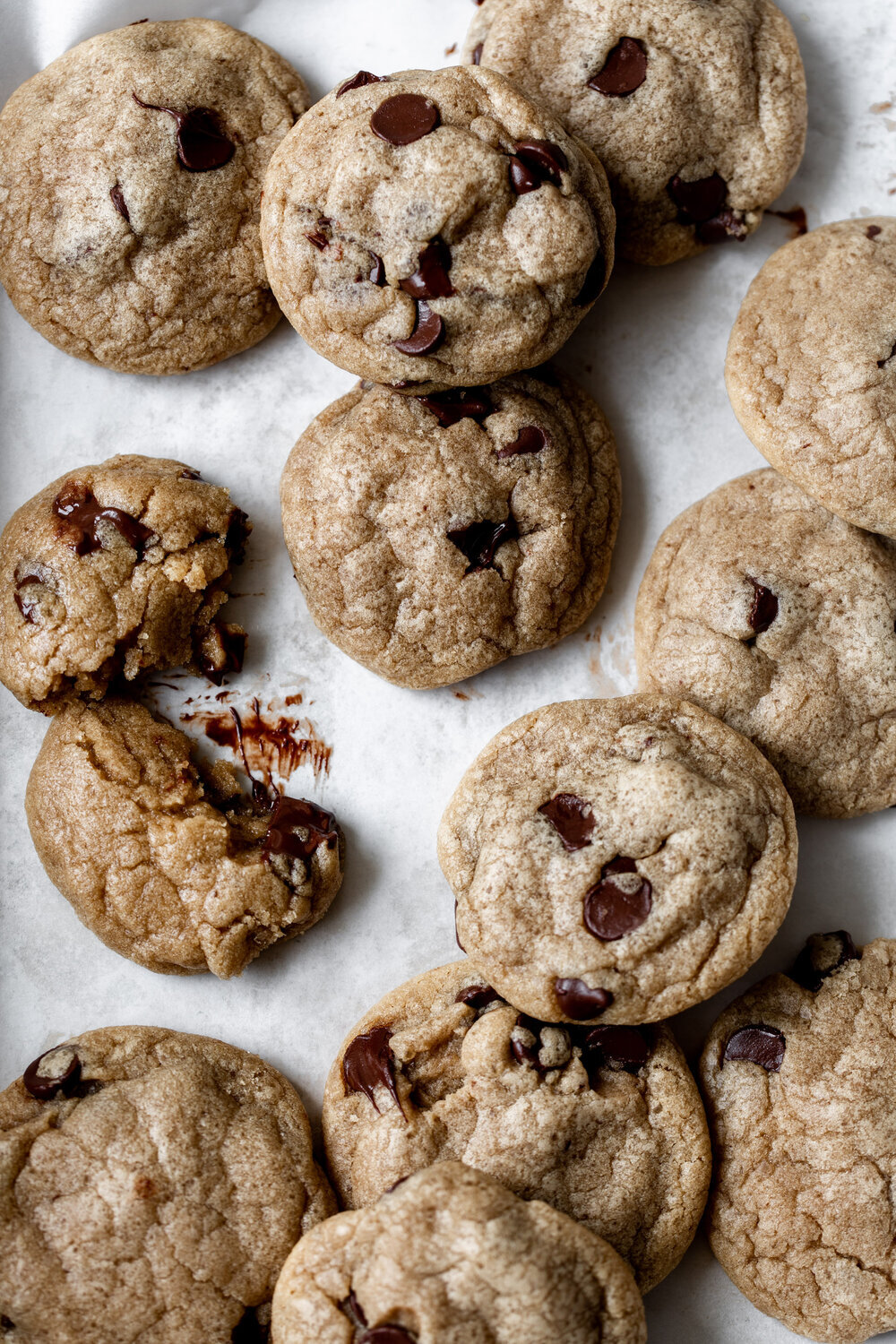 Grandma Mary's Chocolate Chip Cookies
– As Monica in the iconic show Friends says, "I want to be the mom that makes the world's best chocolate chip cookies". Except everyone should be able to make them!