Cacio e pepe is essentially a grown up version of mac and cheese that is acceptable to order at a nice Italian restaurant and still seem like an adult. It's also just as easy to make as mac and cheese so no need to be intimidated! This pasta is has no added cream, it is a sauce composed entirely of cheese.
This dish has its roots in the 15th century when Romans would eat pasta with light cheese. It has stood the test of time for a reason, it is simple yet delicious.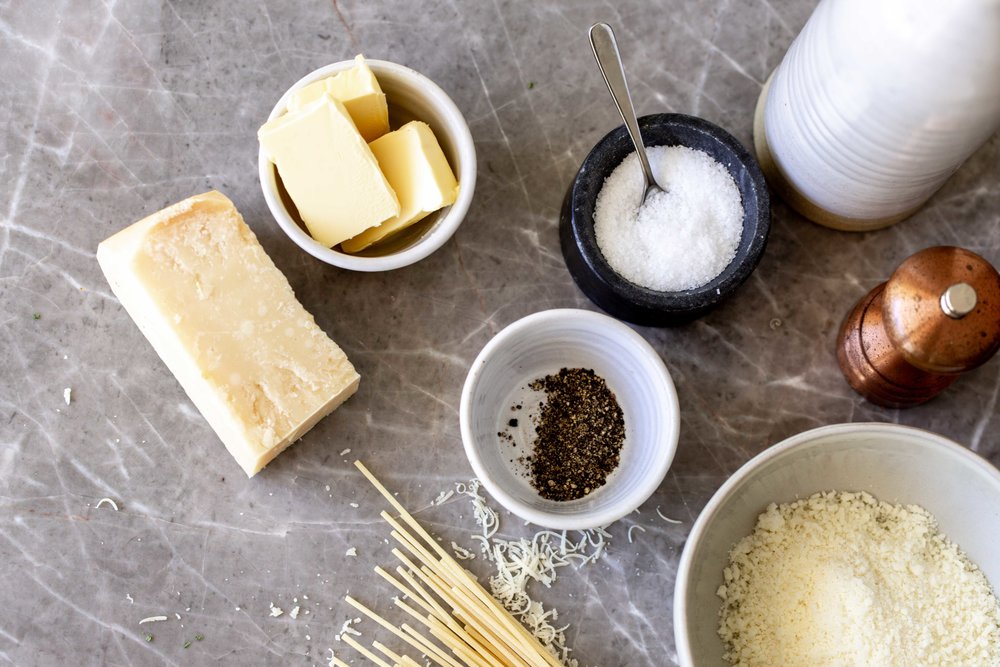 My dream is to get one of those giant wheels of Parmesan cheese that John Legend got Chrissy Teigen (#goals) as a present. It is a giant wheel of Parmesan hollowed out so when you put the hot pasta in, it slowly melts the cheese and creates a sauce. Sure you can go to a restaurant and get it but I would love to add a wheel of Parmesan cheese to my permanent apartment decor. Check out my how-to video here on my IGTV.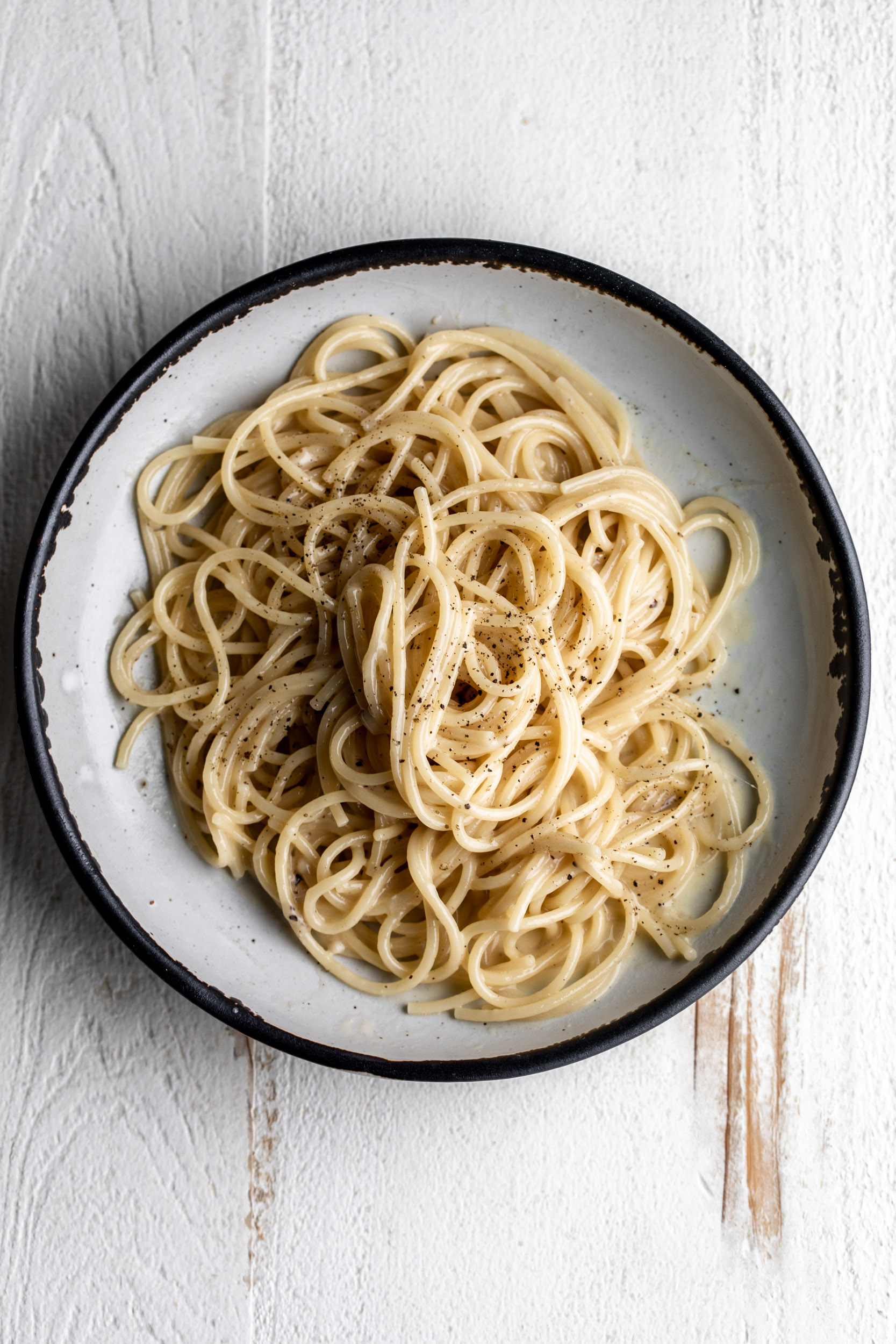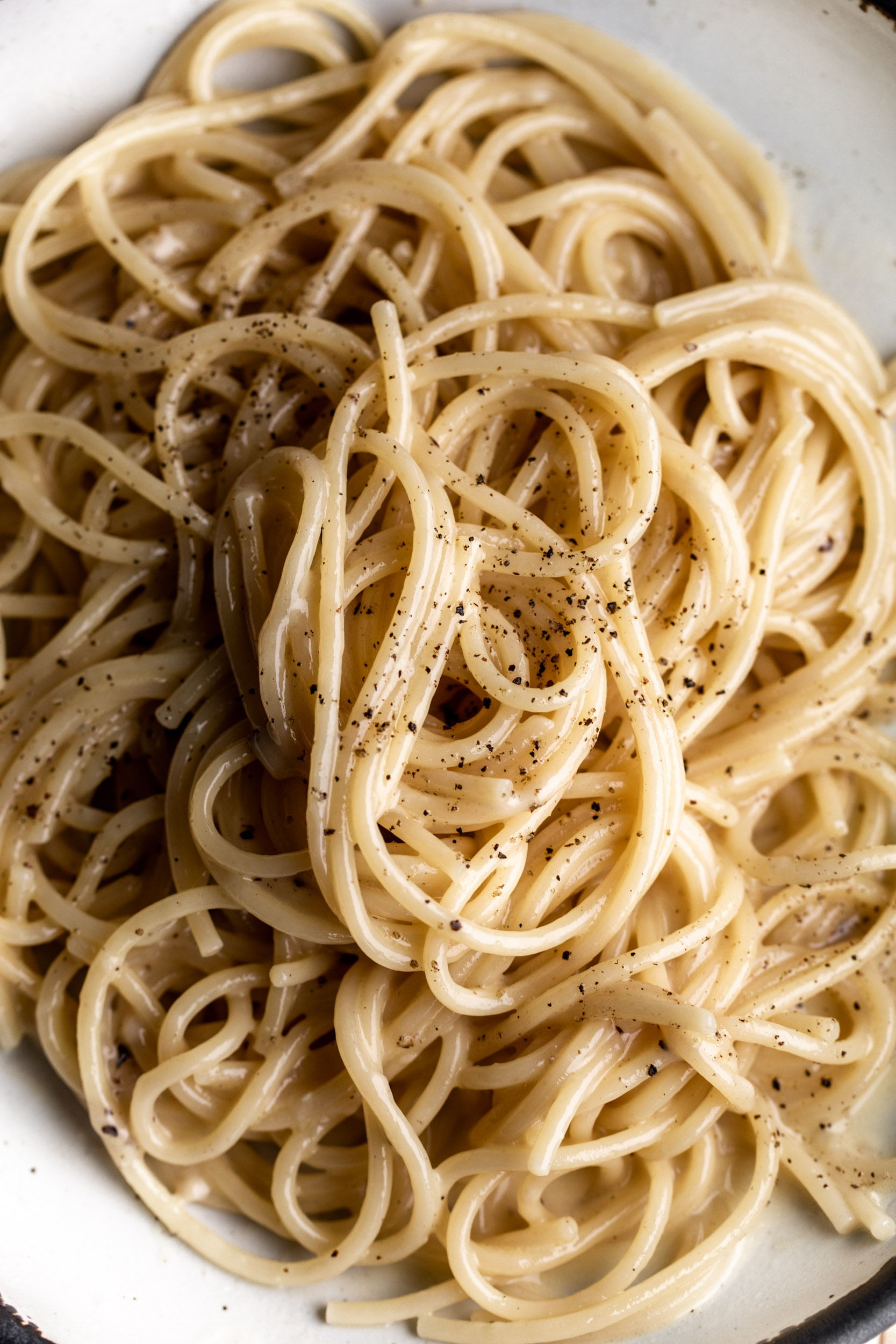 Cacio e Pepe
Bring a large pot of water to the boil; add the salt and bring back to the boil. Pour in the pasta and cook, stirring occasionally, until more al dente than normal since it will continue to cook later, about 6 minutes.

Drain the pasta, reserving a cup of the cooking liquid, and return the pasta to the pot. Toss the pasta in the olive oil to coat.

Heat a large flat-sided sauté pan over medium heat, add the butter and allow it to melt. Add the black pepper and let cook, stirring constantly, until the pepper is fragrant, about 1 minute.

Add ½ cup of the reserved pasta water and stir to combine. Then add the pasta, tossing to coat in the pepper mixture.

In a small bowl combine the grated pecorino and Parmesan and cheeses. Turn the heat off and slowly add the cheese about 2 tablespoons at a time, constantly tossing the pasta to coat.

If the sauce gets clumpy, add more of the cooking liquid a tablespoon at a time. Remove the pan from the heat and continue to toss until the pasta is entirely coated with the creamy cheese sauce.

Serve immediately in warmed pasta bowls.
DID YOU MAKE THIS?
TAG ME ON INSTAGRAM TO BE FEATURED ON MY STORIES! @cookingwithcocktailrings