I mean come on, everything tastes better with guac. And yes Chipotle, I know that it is extra. I even have a t-shirt that says "I know guacamole is extra" on it. If I am being honest, I have definitely worn it to Chipotle before. Bitchy? Maybe. Funny? I think so. I'm sharing the best guacamole recipe to serve with tortilla chips or add over tacos, burrito bowls and more!
The Best Guacamole Recipe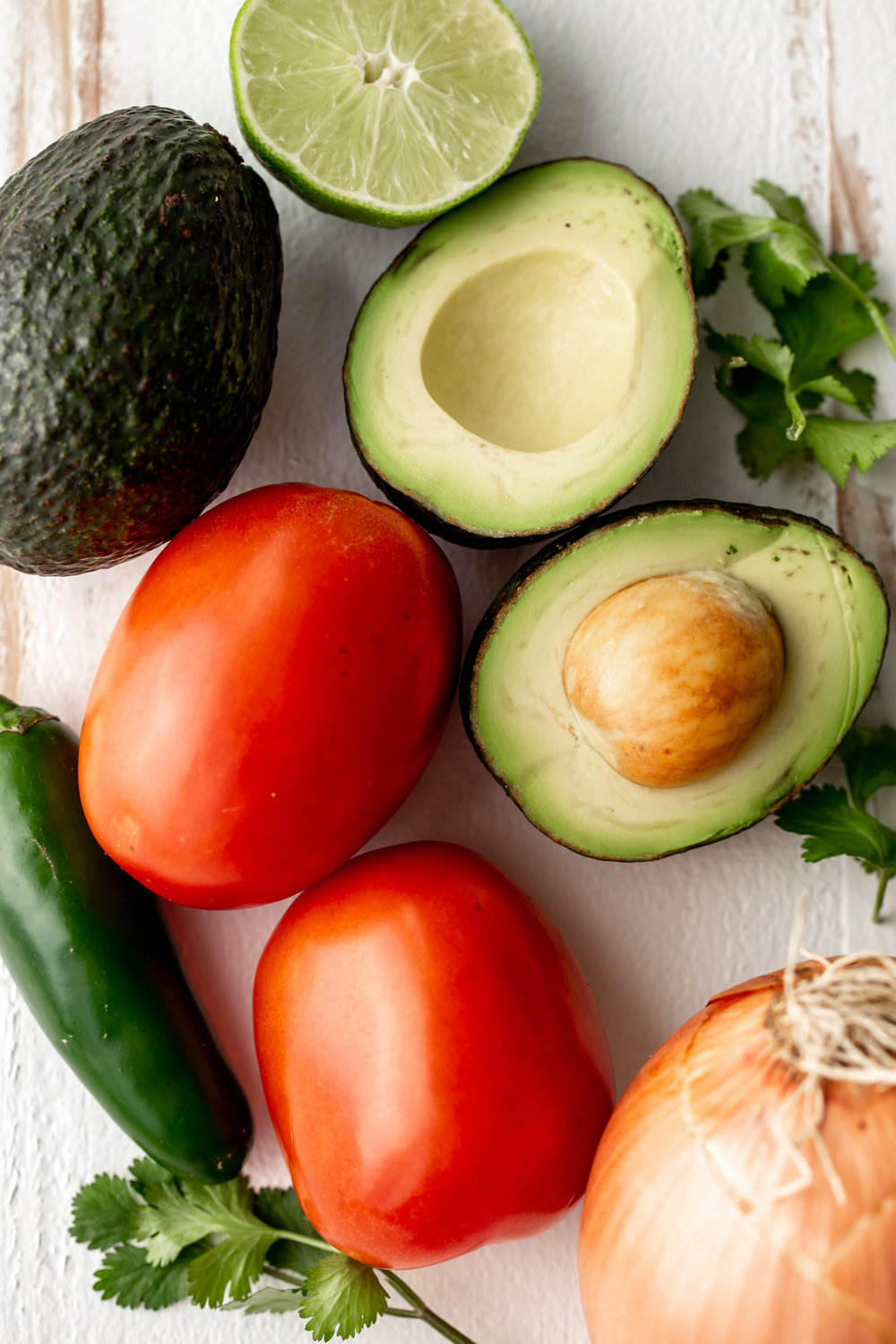 Key Ingredients in This Recipe
Avocado – When shopping for avocados, look for ones that are firm but "give" slightly when gently squeezed in your hand. You can also remove the top stem, though I prefer to call it a nub, at the top of the avocado – if you remove it and it is green, it's most likely ready to eat. If it's brown then it's probably overripe. The key to a good guacamole is a ripe avocado!
Onion – I use yellow onion in this recipe for its mellow flavor. These onions with a brownish yellow papery skin are a great all-purpose cooking onion. Feel free to swap with red onion in this recipe.
Jalapeño – While jalapeño is classic in guacamole for a bit of added spice, it can be easily substituted with serrano a similar pepper with great flavor and unique twist.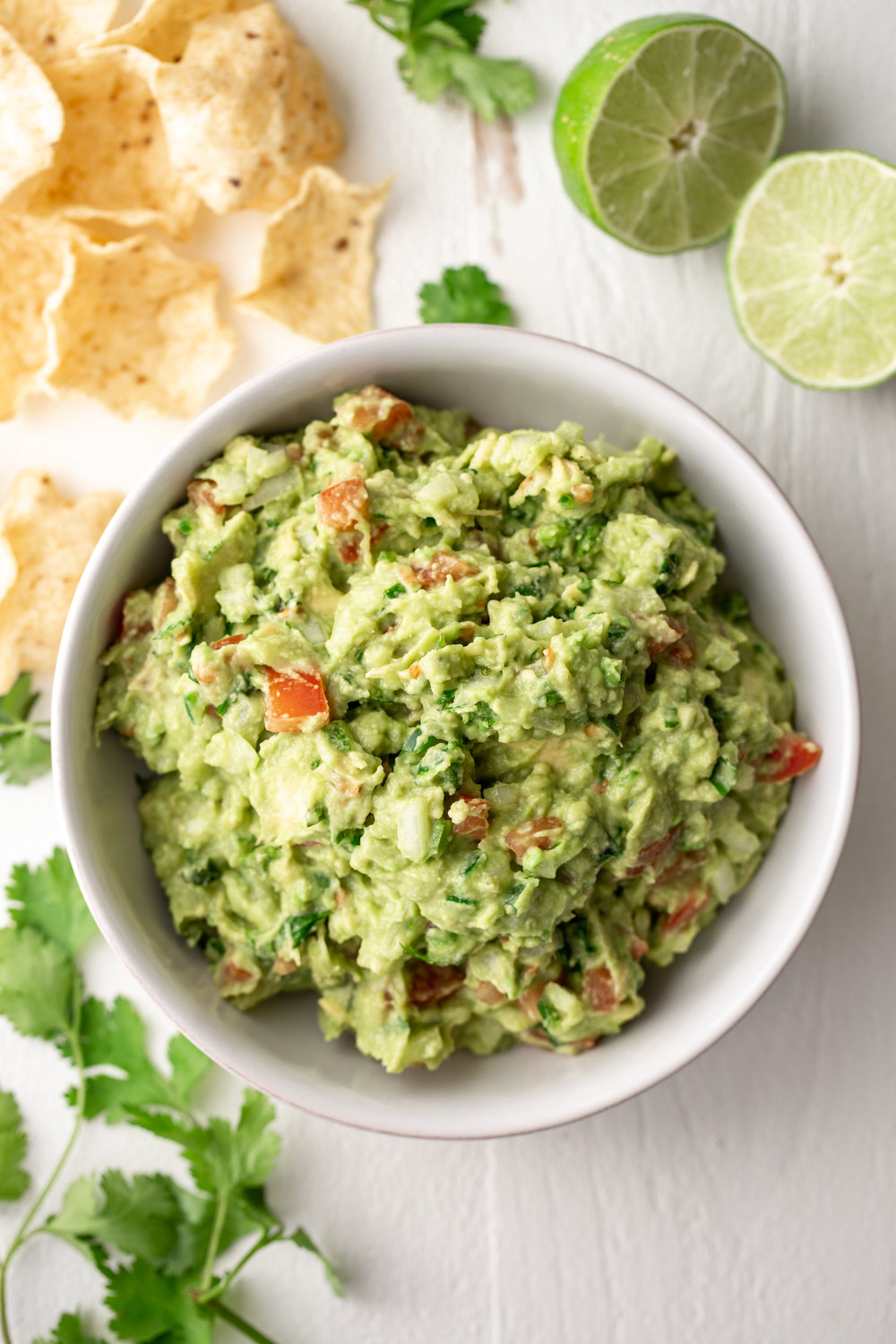 How to Make Guacamole
Scoop avocados into a bowl. Pit the avocados and scoop into a bowl using a spoon.
Mash the avocado. Mash the avocado using a fork or potato masher then add the onion and chopped tomato.
Season the guacamole. Stir in lime juice then season to taste with salt.
Serve. Serve the guacamole immediately with tortilla chips.
Variations on Guacamole
While I think this is the best guacamole recipe, there are plenty of variations you can make with a few simple swaps and substitutions.
Swap the yellow onion for red.
Try omitting the tomato.
Mash slightly for a chunkier guacamole or keep going until the avocado is creamier.
Add a few dashes of hot sauce for a bit of spice.
How to Store Guacamole
Do not make guacamole too far ahead of time, the avocado will brown and no one wants to eat brown guacamole. If refrigerating for any period of time, squeeze a little bit of lime over the top and push the plastic wrap right down on top of the guacamole so there is as little as air as possible.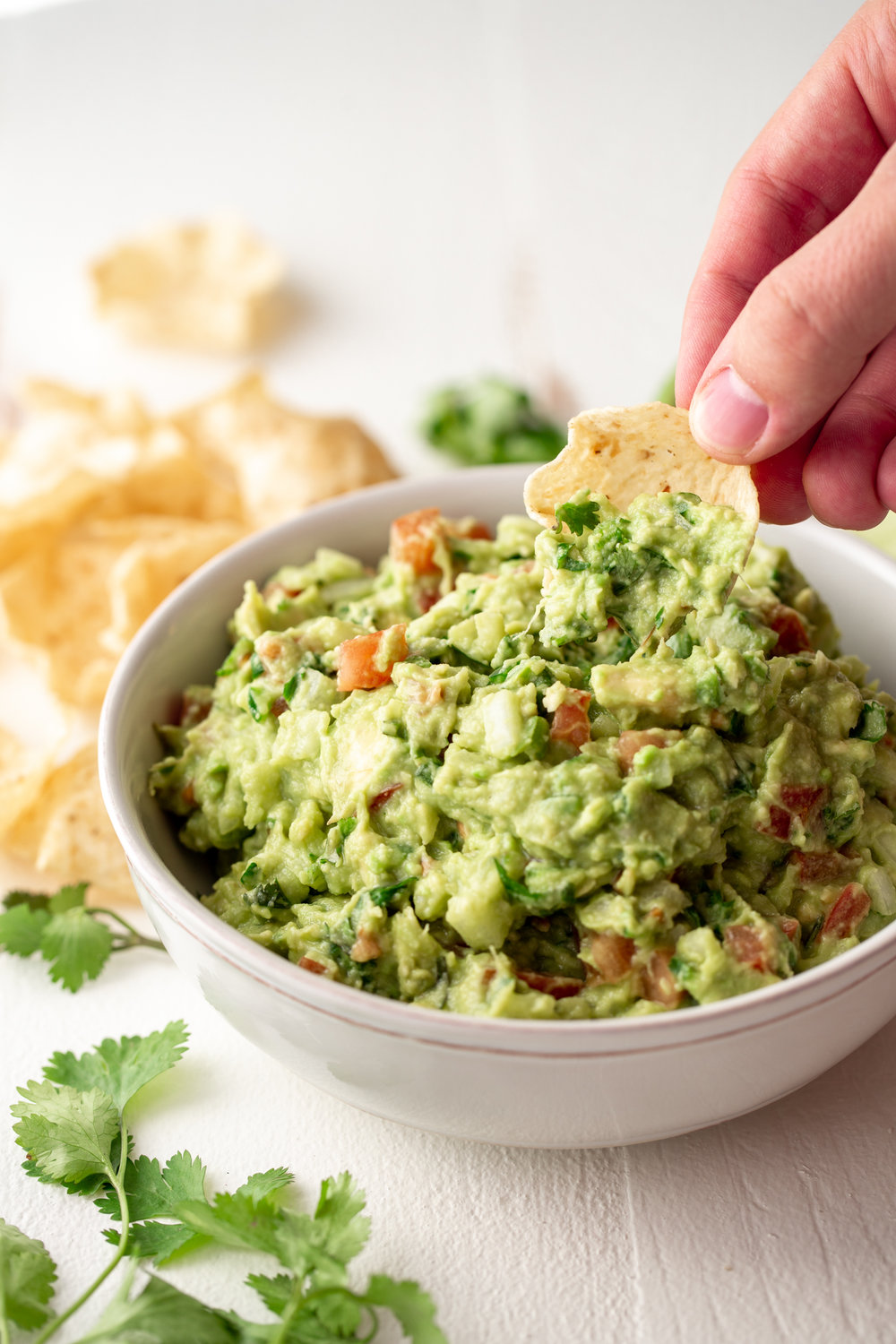 Other Recipes to Try
If you enjoy this recipe, I recommend checking out some of these:
The Best Guacamole Recipe
DID YOU MAKE THIS?
TAG ME ON INSTAGRAM TO BE FEATURED ON MY STORIES! @cookingwithcocktailrings