Slow Scrambled Eggs
Slow-scrambled eggs aren't the rubbery looking pale-yellow eggs most Americans are used to seeing. Scrambled eggs should take much longer than 2 minutes to make – something I learned the hard way. I was working for Chef Anne Willan a few years ago, and she wanted me to make scrambled eggs to get rid of some of her leftover ingredients before she left for vacation in France. She eyed me and told me I'd better get to work since it would take at least 15 minutes. I naively stared back thinking to myself "psh I can do that in under 5 minutes – I got this" and proceeded to make and serve the fluffy eggs I was familiar with – and then I saw her unamused look at the eggs in front of her. I was mortified.
Until then I didn't know what scrambled eggs should taste and look like. They should be velvety in texture and deep golden almost orange. You should be able to see ribbons of the curdled eggs so they are creamy without the addition of any cheese (I still add crème fraiche to mine to add extra rich flavor and texture). While they take a little bit of patience (I try to go into a meditative state as I drink my coffee and stir), they are well worth the wait.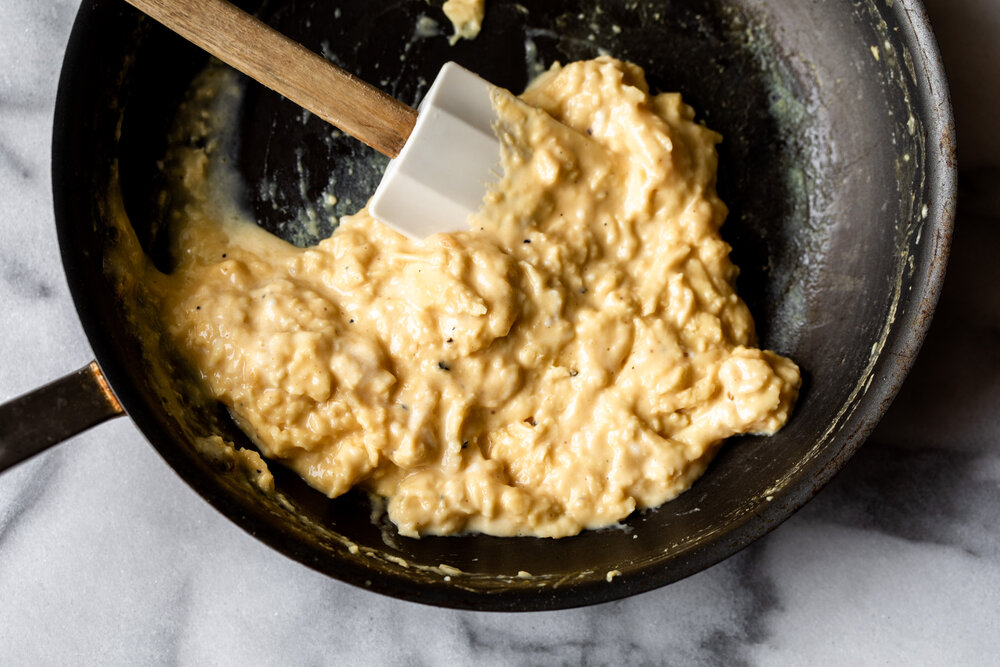 Using a non-stick pan is important when making scrambled eggs because even as you consistently stir some egg gets stuck to the bottom of the pan so save yourself the hassle of scrubbing and tough cleanup later. Plus, you don't want half of the eggs to end up stuck to the bottom of the pan.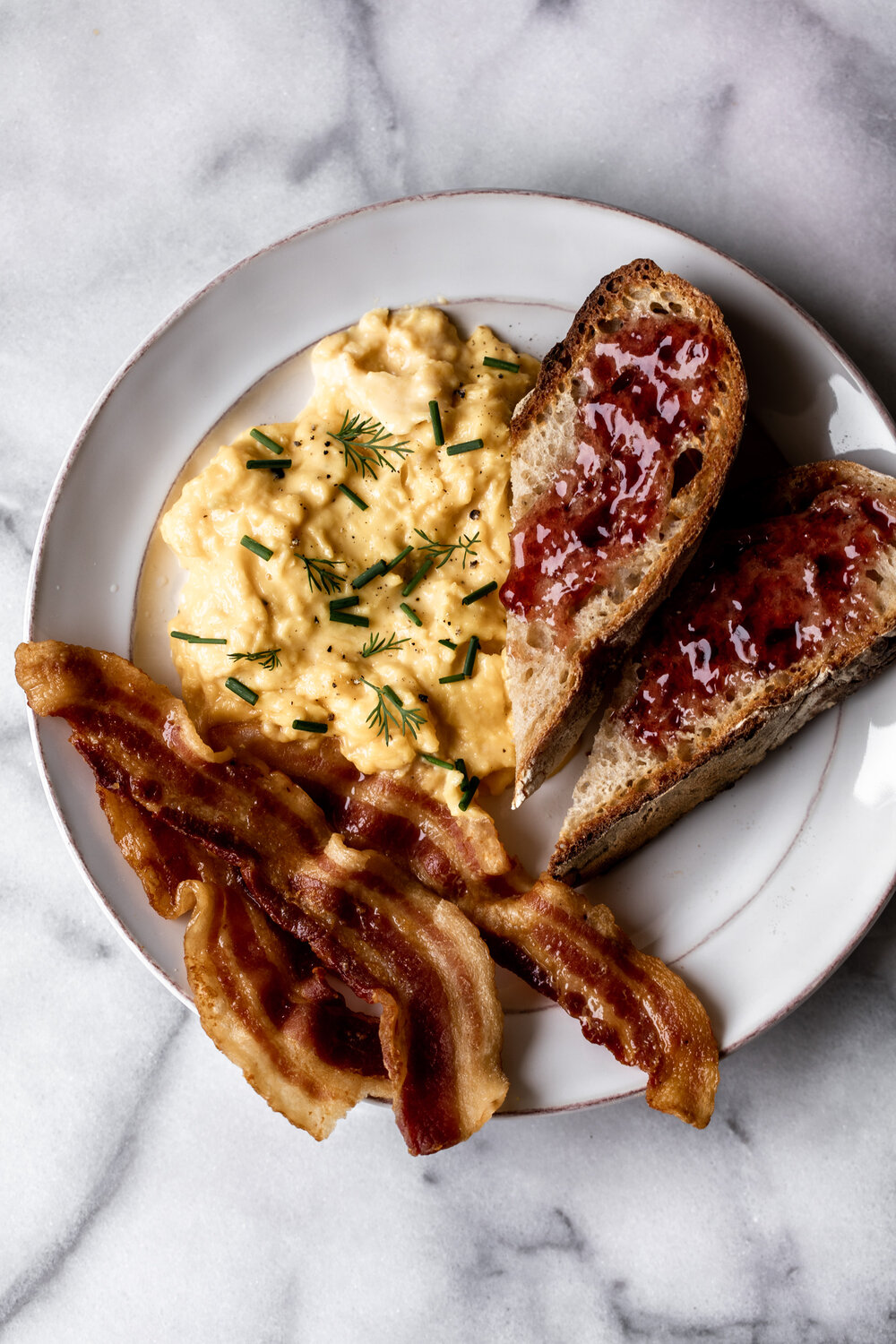 Slow Scrambled Eggs
In a medium mixing bowl whisk the eggs until they fall off the whisk in ribbons.

Heat a medium non-stick skillet over medium-low heat. Add the butter and allow to melt. Season the eggs with salt and pepper. Turn down the heat to low, add the eggs and let sit for just a second.

Use a rubber spatula to move the eggs from side to side and scraping the sides constantly. It is important to continuously be moving the eggs; sometimes I like to give the pan a little shake as well.

Continue to cook, stirring constantly, until the eggs become creamy and start to form curds, about 15 minutes. Be patient, while it will seem like nothing is happening after about 10 minutes curds will begin to form. Stir in the creme fraiche and serve topped with the diced chives.
DID YOU MAKE THIS?
TAG ME ON INSTAGRAM TO BE FEATURED ON MY STORIES! @cookingwithcocktailrings