12 Days of the Best Christmas Cookie Recipes
I love the holiday season and everything about it. From the decorations and movies to the sugar highs and snowy days. While 2020 has thrown some wrenches in my typical holiday traditions (like seeing my immediate family!) I refuse to let it take away my holiday spirit. My mom is the baker of the family. Every year we made an absurd amount of Christmas cookies to give to family and friends. I'm sharing my favorite holiday cookie recipes in the cookie guide below.
This year we are doing our baking over FaceTime, and I've realized she pulled the weight when it came to making the cookies every year. I spent 3 days making and decorating 12 different types of cookies myself. I have since realized mom did way more of the work while I photographed and provided the general entertainment.
In my sugar high (of course I had to test the cookies) I came up with my own variation on the Twelve Days of Christmas. It is as follows:
On the 12 days of cookies my true love gave to me: 12 kitchen timers, 11 sticks of butter, 10 bags of chocolate, 9 candy canes, 8 colors of icing, 7 cookie cutters, 6 cooling racks, 5 bags of sugar, 4 dozen eggs, 3 sacks of flour, 2 jars of jam and 1 overworked oven.
Here are my top 12 holiday cookie recipes in no particular order: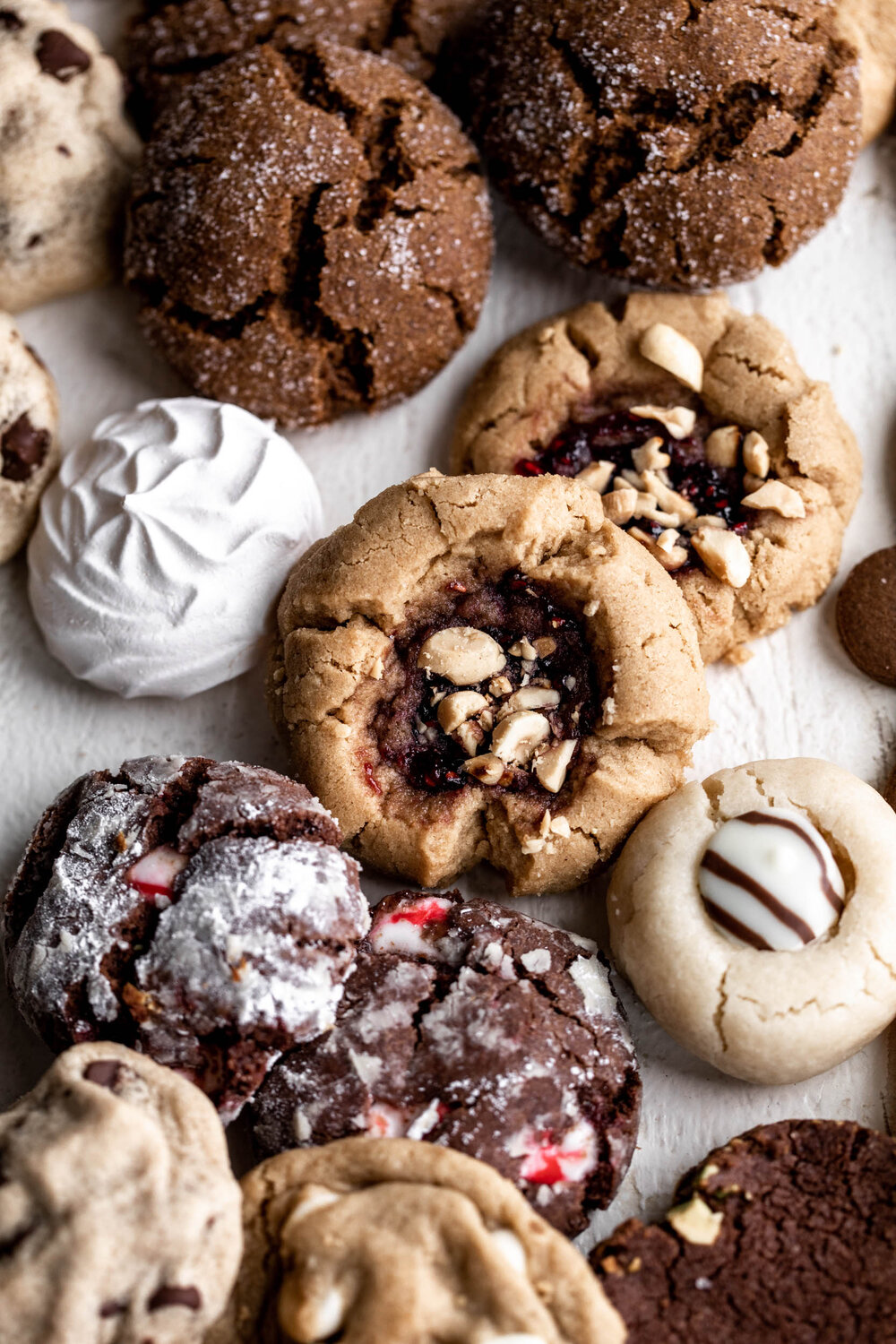 Honorable Mentions for Other Days
For Christmas menu ideas check out my post here.