Diner-style pancakes or diner pancakes are those "big as a plate" type pancakes that are delivered to the table when you order a "short stack" at a diner. The pancakes are thin and cakey, a crispy outside with a dense inside kept moist from the buttermilk. I make them a bit larger than you typically would at home.
Growing up in New Jersey, visits to a diner were a weekly staple. My friends and I would go to the Chester Diner at all hours – day or night – and you could always count on a stack of golden brown pancakes piled with butter and drizzled with lots of maple syrup.
Diner-Style Buttermilk Pancakes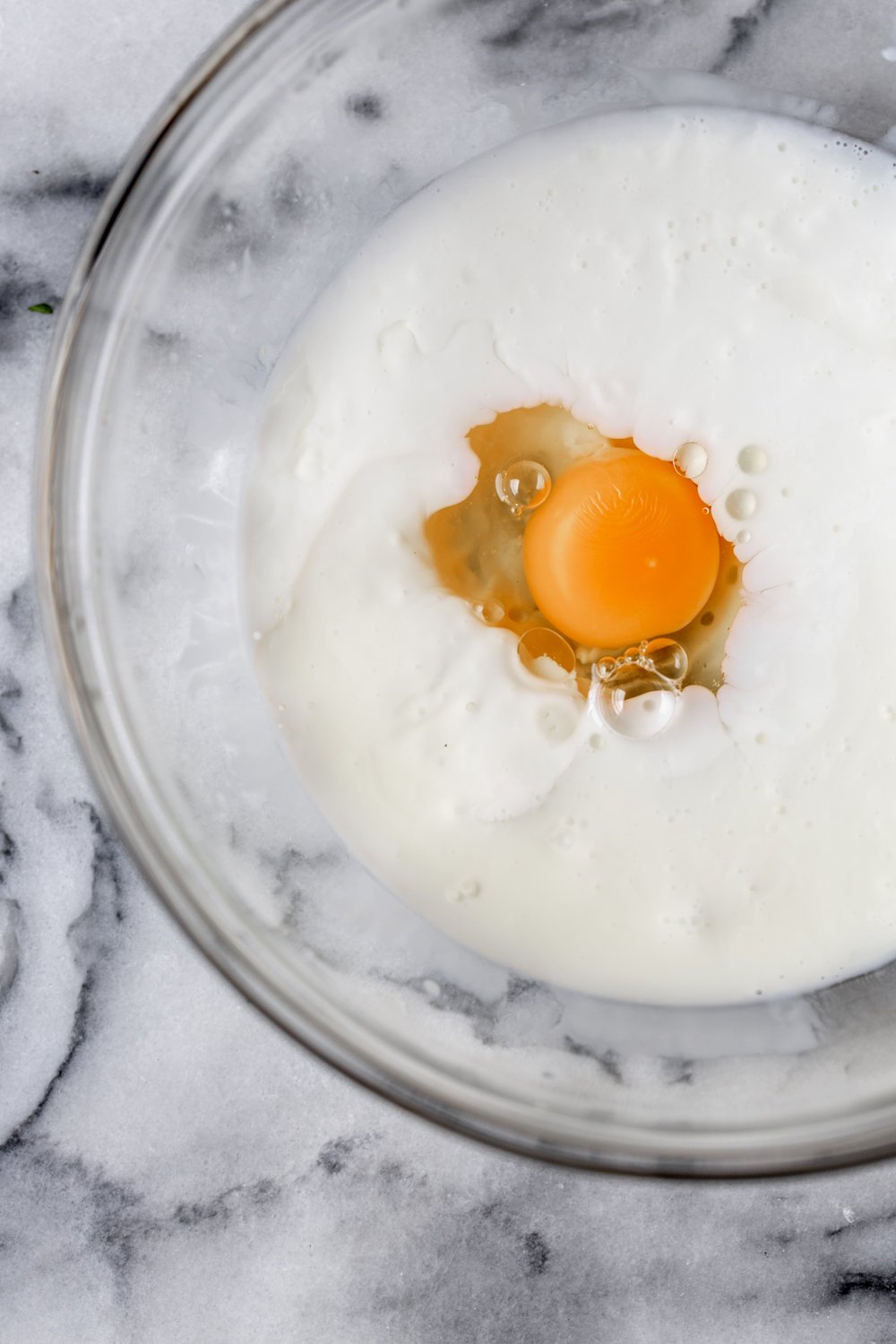 Key Ingredients in This Recipe
Buttermilk – The typical American buttermilk is low-fat. It also has a rich, tangy flavor and a texture more similar to sour cream or yogurt than cream or milk. The buttermilk makes these pancakes moist.
Baking powder – The baking powder acts as a leavening agent in the batter. It helps to create bubbles in the batter and keep the pancakes lighter while browning the outside.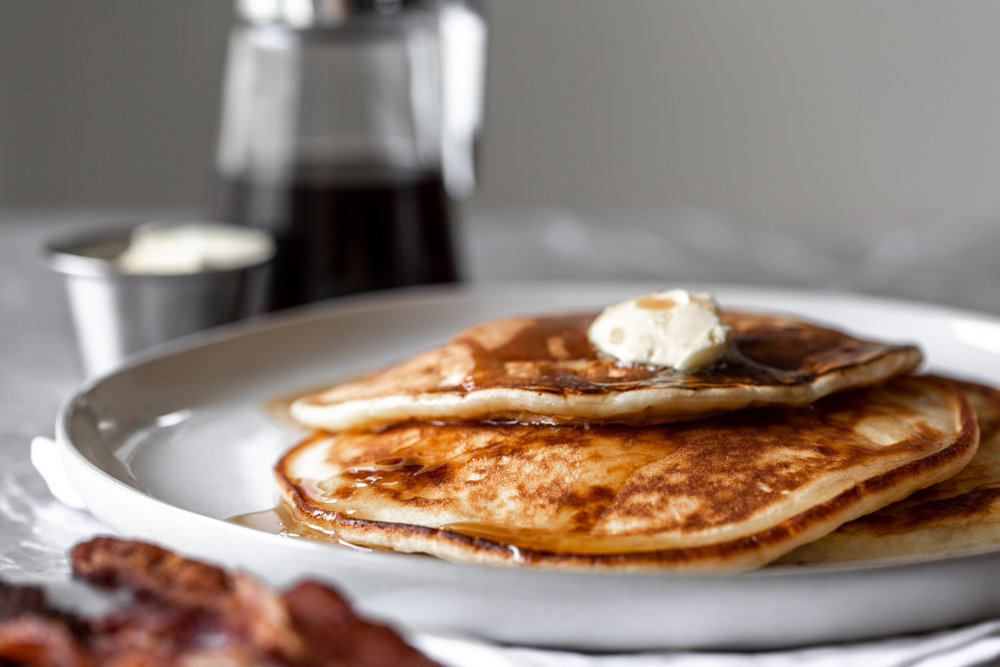 How to Make Diner Style Pancakes
Mix the dry ingredients. In a small bowl whisk together flour, sugar, baking powder and salt and set aside.
Mix the wet ingredients and combine. In a medium mixing bowl, whisk together buttermilk, oil, egg and ¼ cup of water. Then, add the dry ingredients to the milk mixture. Whisk until ingredients are just combined into a thin batter.
Heat a pan or griddle. Heat a large non-stick sauté pan or griddle over medium heat. Add 1 tablespoon of butter to grease the pan and allow to melt, tilting the pan to evenly spread it around the pan.
Drop the pancake batter. Add enough batter to the pan to form a 5-inch circle. Cook until the surface of the pancakes have a few bubbles, 1 to 2 minutes.
Flip the pancakes. Flip the pancakes carefully with a spatula and cook until the underside is golden brown, an additional 2 minutes.
Repeat. Remove and transfer to a serving platter. Repeat with the remaining butter and batter.
Serve. Serve warm with remaining butter and maple syrup.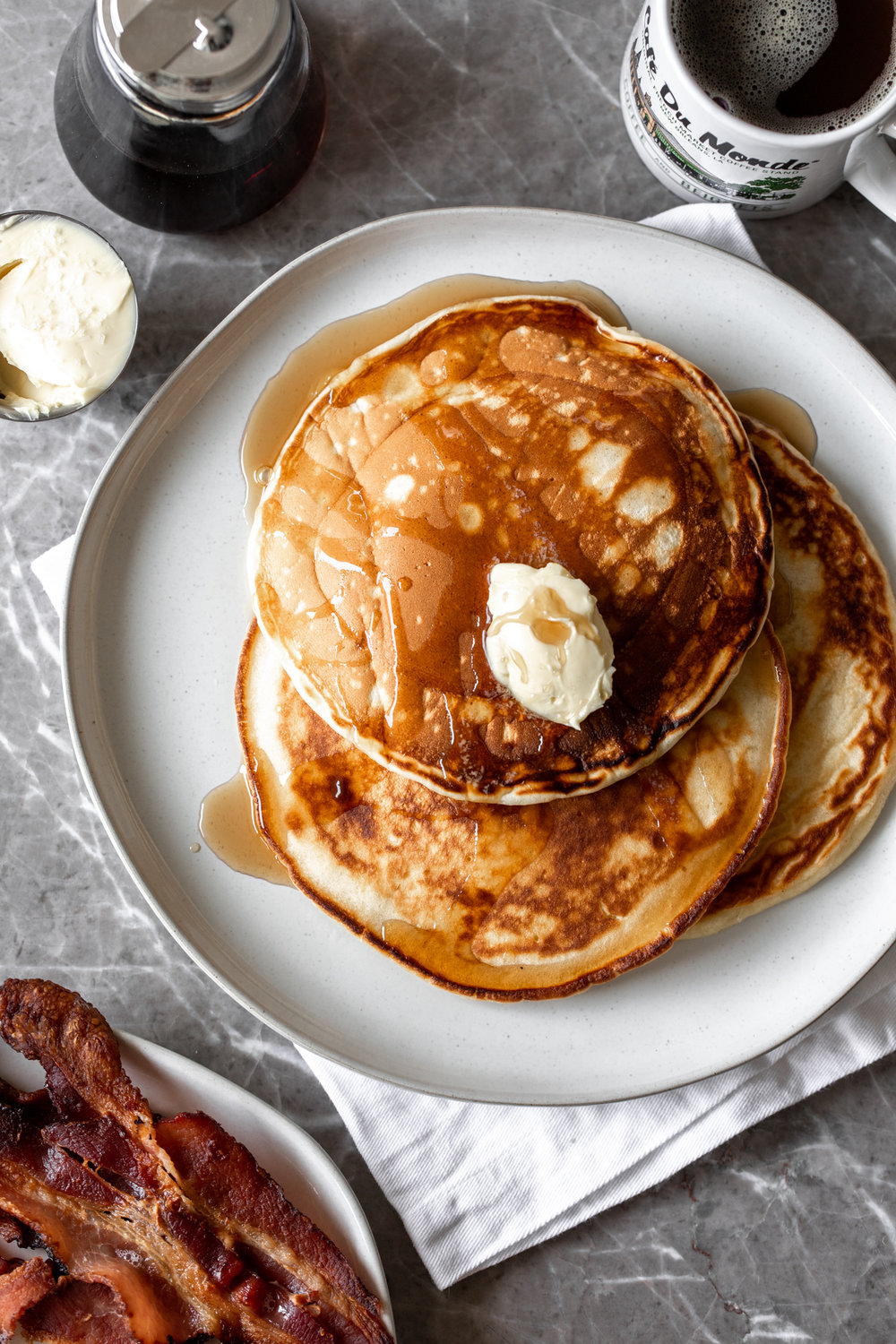 Tips and Tricks for This Recipe
If making multiple pancakes at the same time, preheat the oven to 200°F. Then, arrange the pancakes on a baking sheet covered loosely with aluminum foil and add to the oven. This will keep the pancakes warm while the rest of them cook.
The signature of diner pancakes is an even browning. This is created when the heat is even on the pan or griddle and the fat is spread evenly over the cooking surface.
If you have a griddle that is best though a non-stick pan will do!
Be careful not to over-mix the batter!
Other Recipes to Try
If you enjoy this recipe, I recommend checking out some of these:
Diner-Style Buttermilk Pancakes
1

cup

all purpose flour

2

tablespoons

granulated sugar

2

teaspoons

baking powder

½

teaspoon

salt

1

cup

buttermilk

2

tablespoons

vegetable oil

1

large egg

6

tablespoons

unsalted butter,

divided

Maple syrup,

for serving
DID YOU MAKE THIS?
TAG ME ON INSTAGRAM TO BE FEATURED ON MY STORIES! @cookingwithcocktailrings