Flour Tortillas
For the longest time I thought making my own tortillas would be hard but guess what? It's extremely easy and only takes a few ingredients. Not only do they taste much better than store-bought tortillas, but they are extremely cheap to make using only three ingredients, well four, if you count water! The one thing that sets homemade flour tortillas apart from store-bought? The use of lard.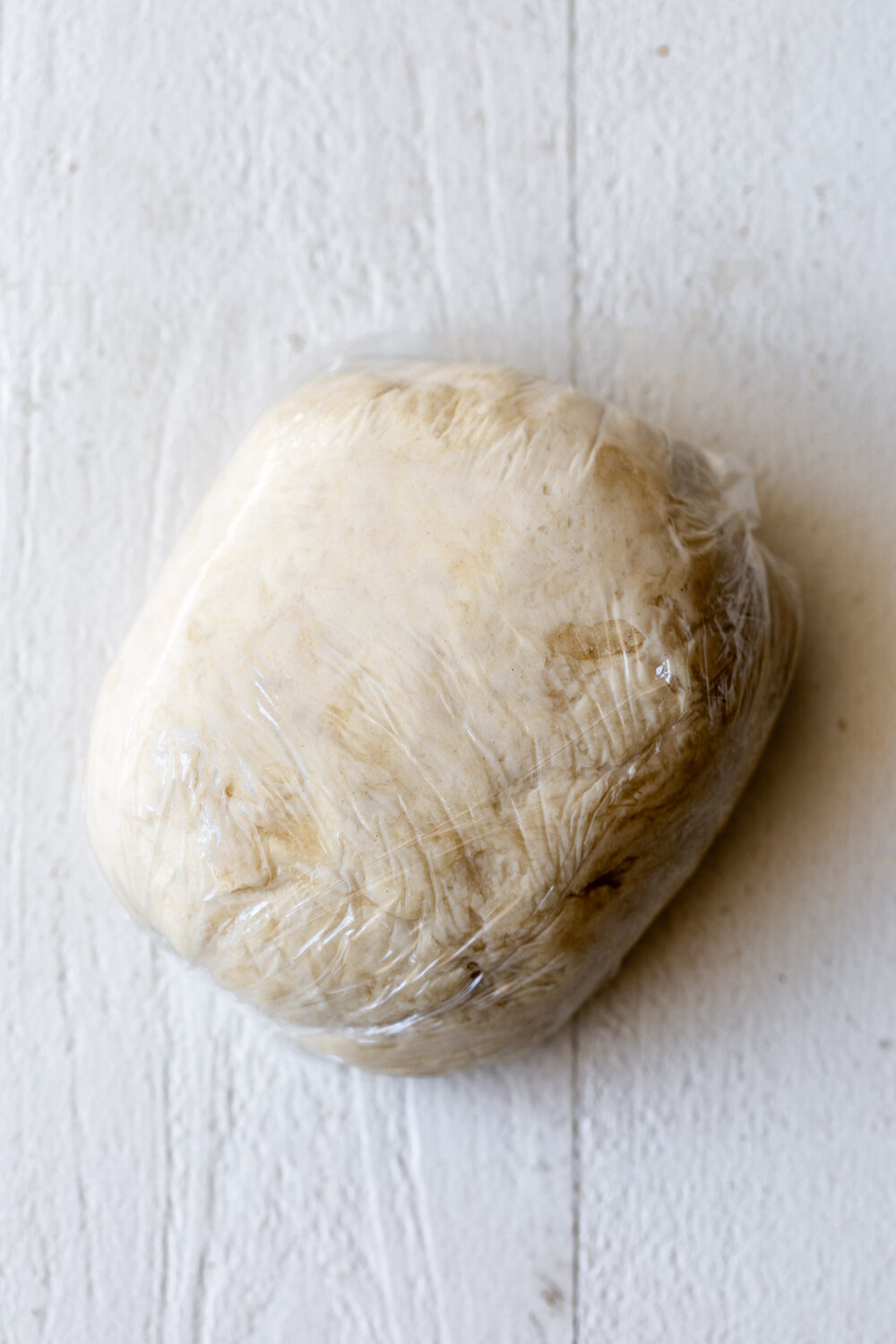 Vegetable oil or vegetable shortening can be substituted for lard if needed as a substitute or to make it vegetarian, but I really recommend using lard, which is authentic in Mexican cooking. It adds a ton of rich flavor to the tortillas, and the balance of the fat keeps the tortillas flakey and tender.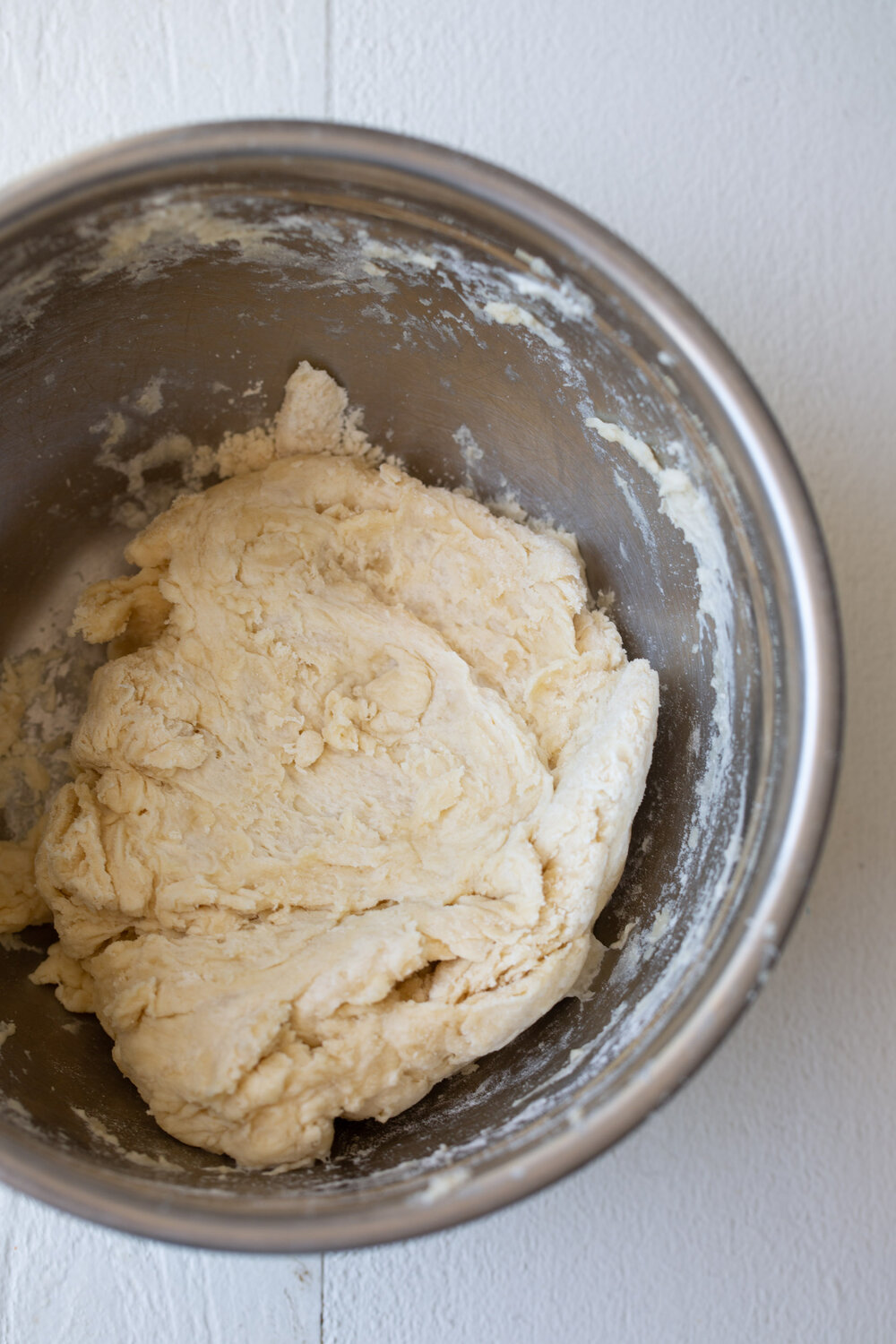 You can definitely tell when restaurants use lard in their tortillas versus using a substitute like vegetable oil. Instead of searching grocery stores and butcher shops for lard I'd recommend cooking up some bacon and using the rendered fat.
Cooking one pound of thick-cut bacon should yield enough fat for one recipe of flour tortillas. Just let it set until it solidifies – this will allow any impurities to sink to the bottom.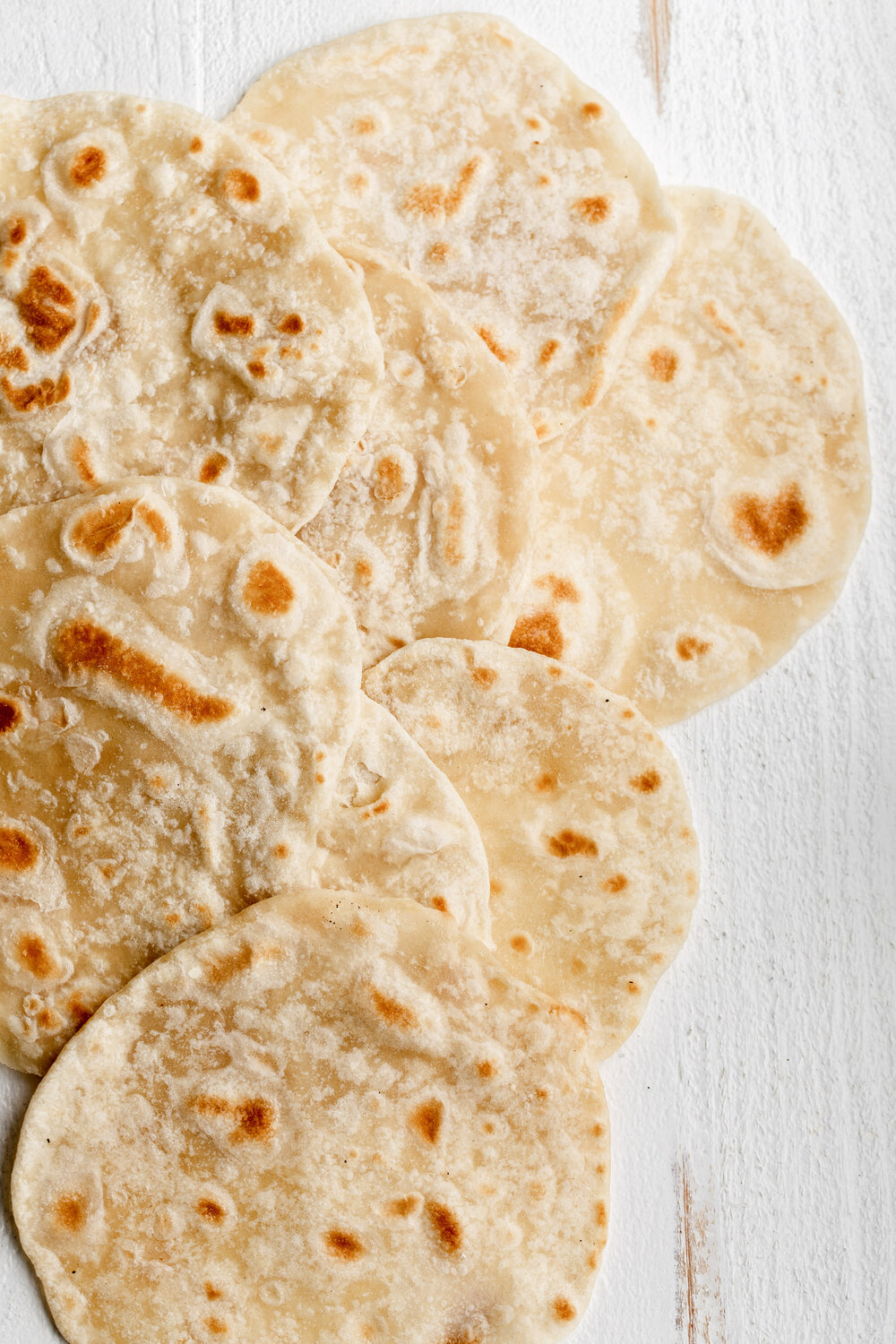 Flour Tortillas
2

cups

all-purpose flour

½

teaspoon

kosher salt

¼

cup

pork lard,

melted if needed
In a large bowl whisk together the flour and salt. Stir in the pork lard and ¾ cup warm water. Turn onto a lightly floured surface and knead until smooth. Wrap the dough in plastic wrap and let the dough rest for 15 minutes.

Divide the dough in half and then each half into 6 equal portions (so you have 12 pieces total). Lightly flour a workspace. Roll each piece of dough into a ball. Working one at a time, roll each piece of dough out into a 6-inch diameter circle.

Heat a large non-stick skillet over medium-low heat, and working one at a time, add a tortilla and cook until lightly browned in spots on both sides, about 1 minute each side. Remove and set aside covered with a paper towel while the remaining tortillas cook.

To reheat the tortillas simply return to the non-stick pan and heat until warmed on both sides.
DID YOU MAKE THIS?
TAG ME ON INSTAGRAM TO BE FEATURED ON MY STORIES! @cookingwithcocktailrings