Grilled Peaches & Cream Challah French Toast
In this recipe, slices of egg based Challah bread are battered and cooked until golden brown, then topped with slices of grilled peaches, honey and whipped cream for a summer breakfast. Challah is a great bread to use for French toast since the dough is enriched with both eggs and fat – making for dense, sweet bread similar to brioche.
Peaches are at their peak during the warm summer months. When grilled, the peaches develop an almost caramelized flavor. As you shop for peaches, try to look for ones grown locally. Peaches that are picked for the grocery store are usually picked before their peak ripeness so they can be shipped.
Peaches don't develop any more sugar after being picked so they can't develop their full flavor. Peaches picked locally are at their peak ripeness – plus when they are at the farmer's market you can usually try some "testers". When all else fails, look for peaches with vibrant colors and no green tones.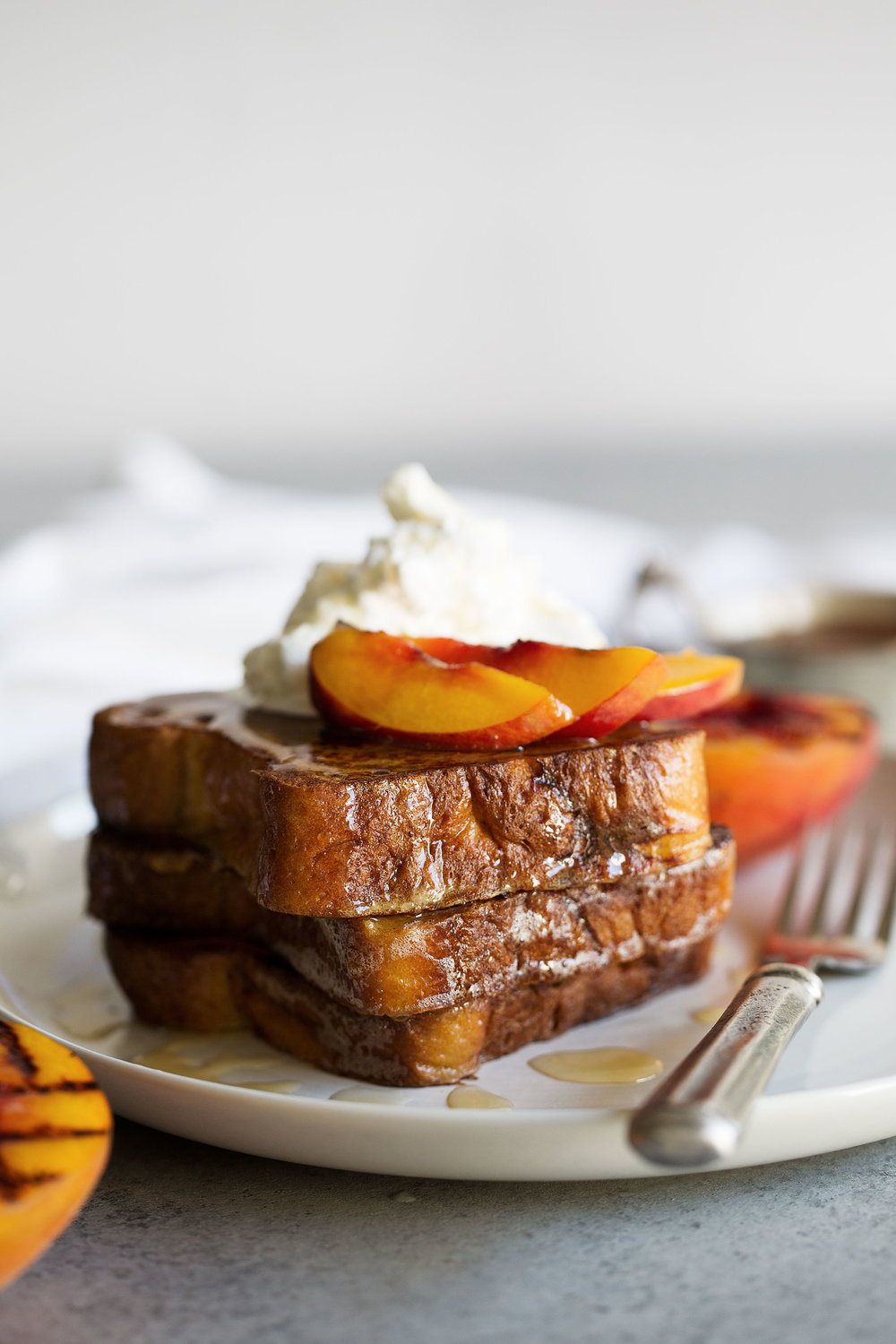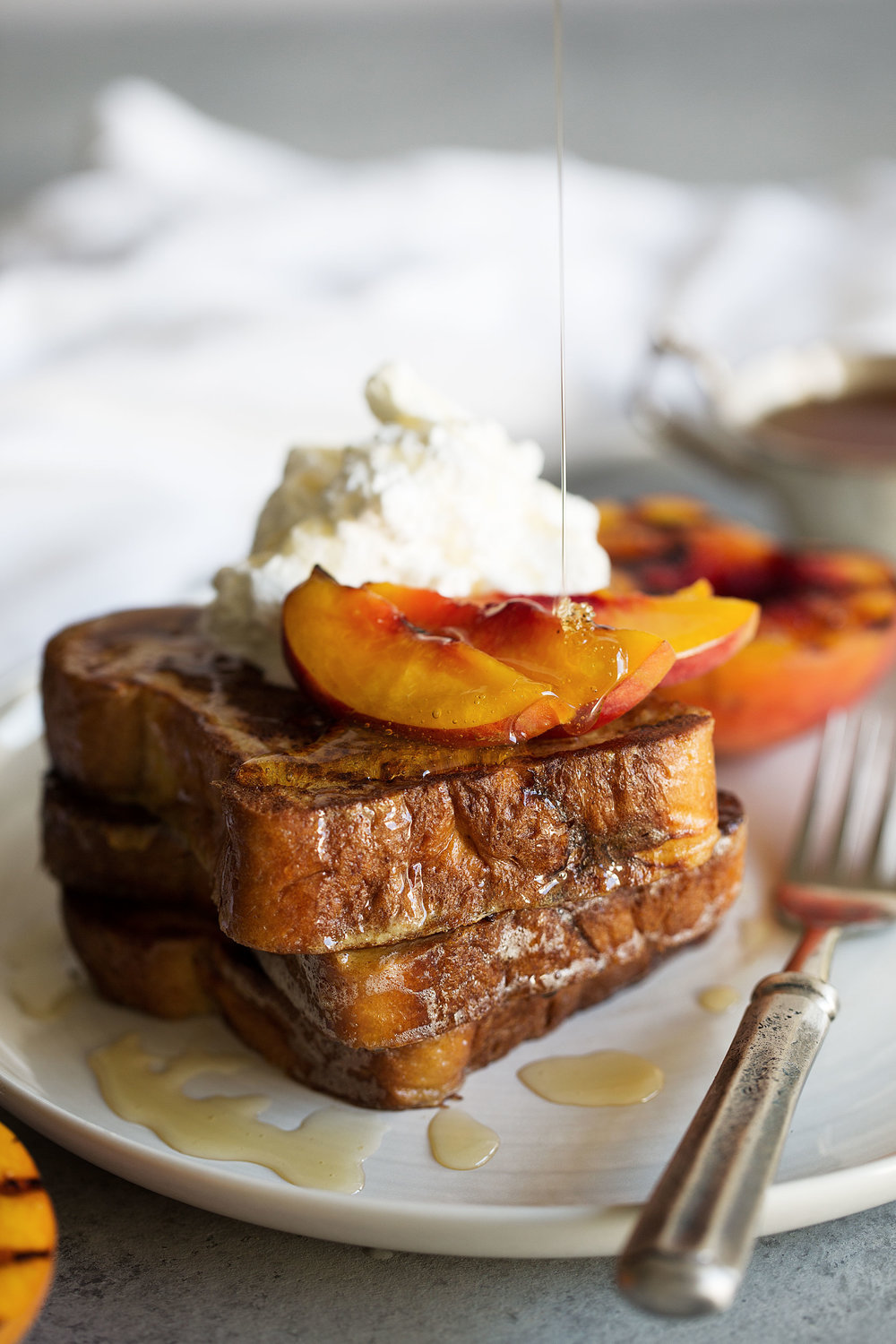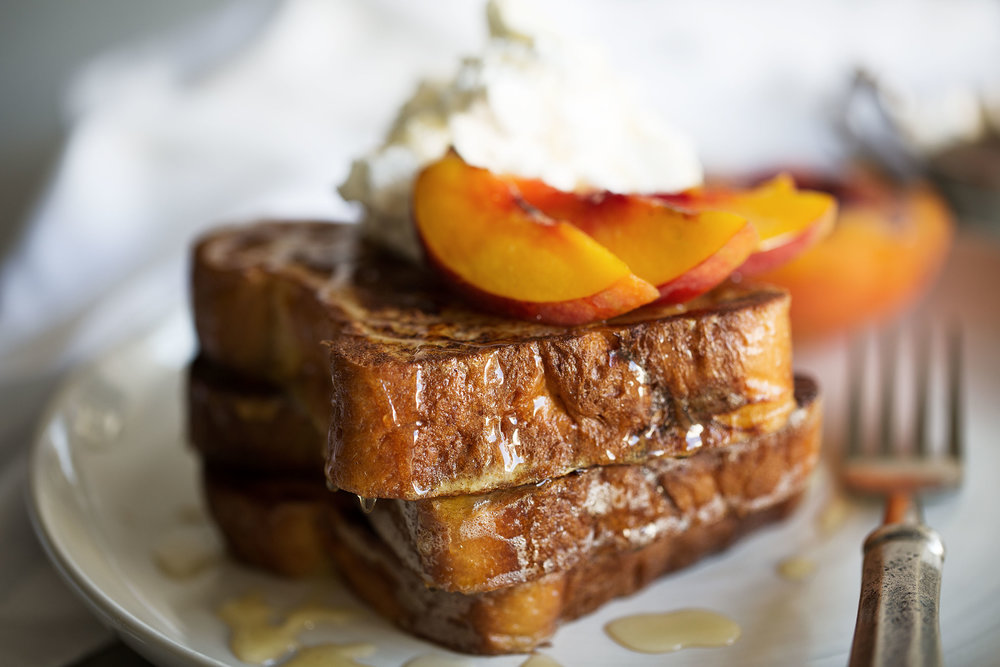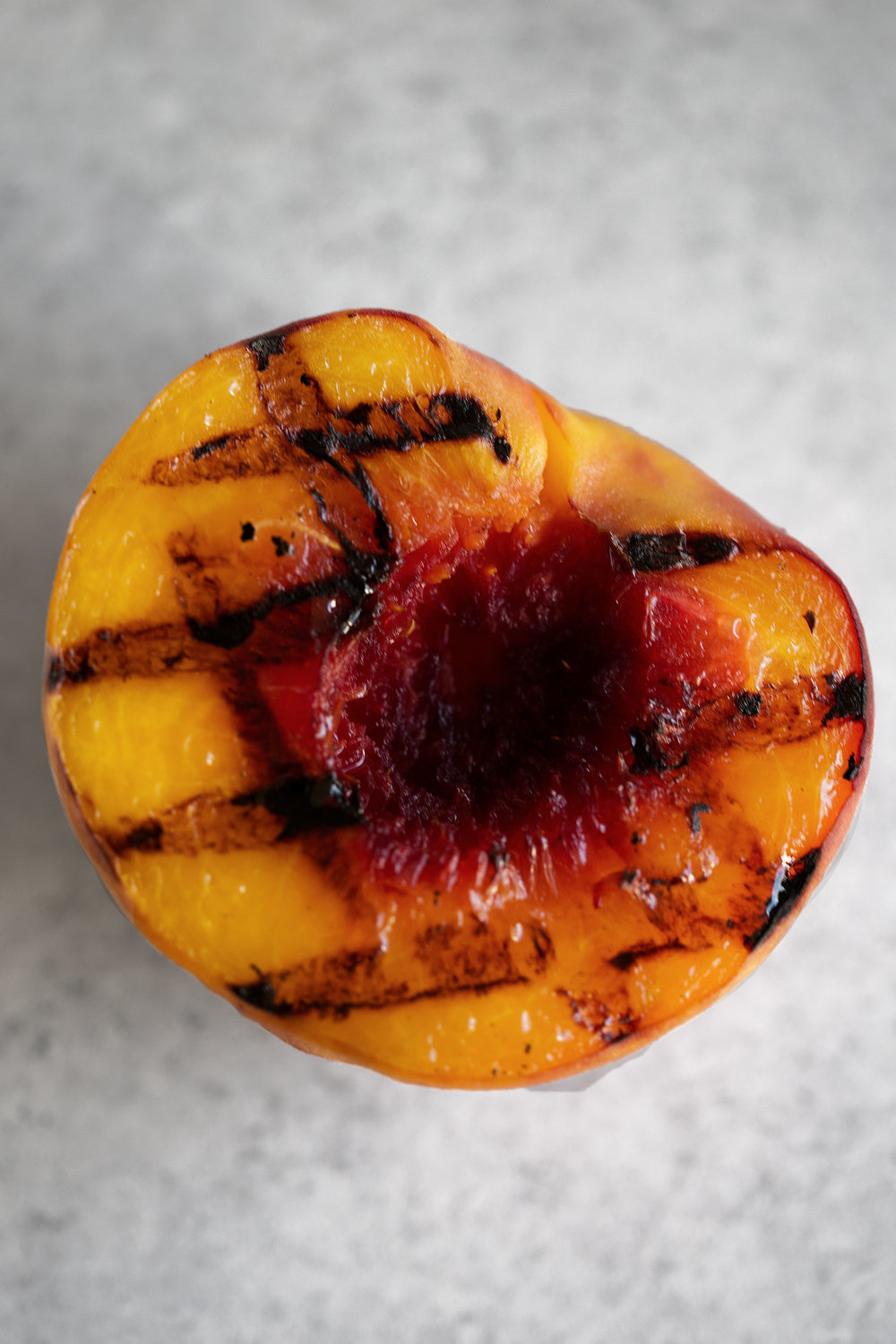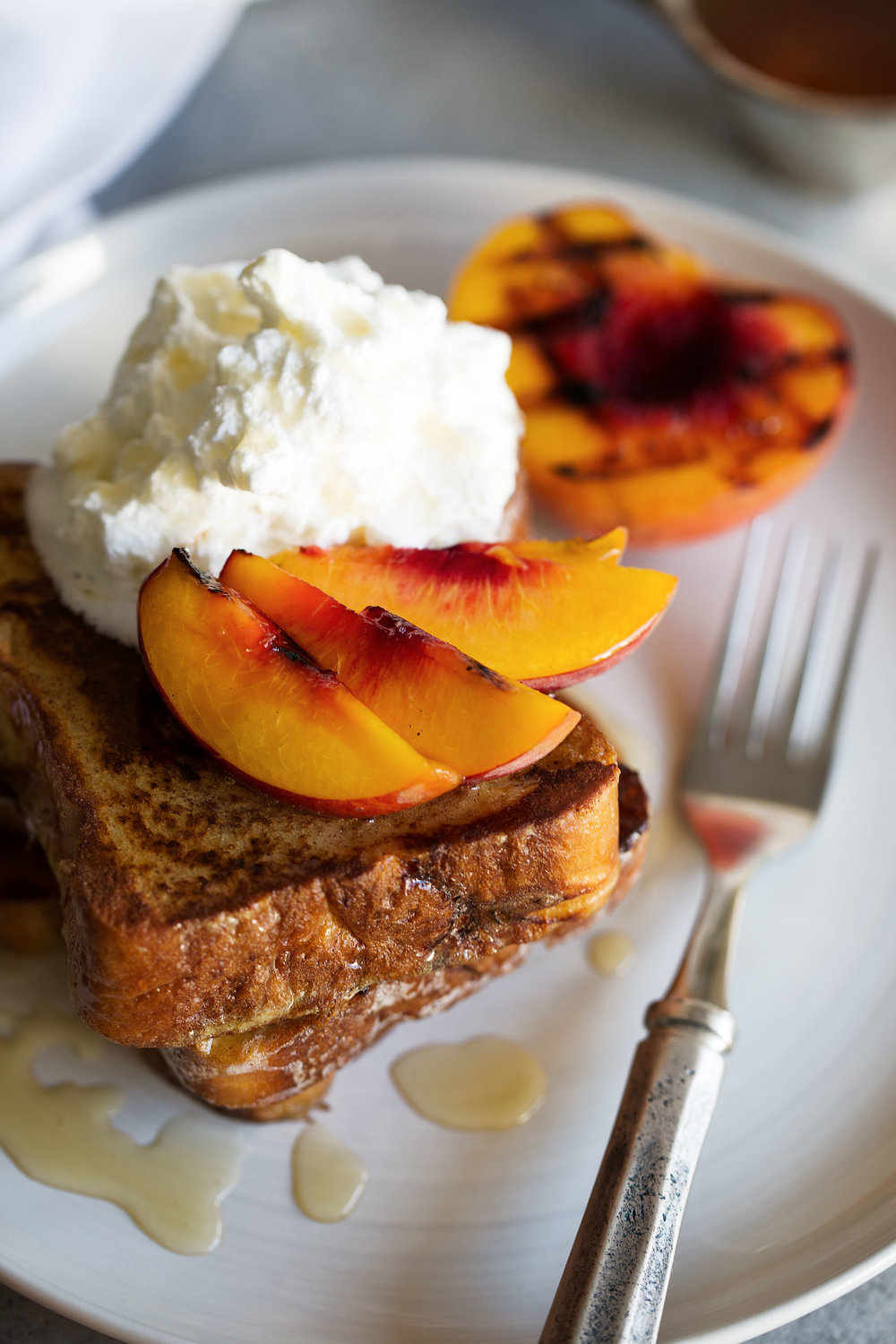 Grilled Peaches & Cream Challah French Toast
1

loaf Challah bread,

cut into ½" slices

3

eggs

½

cup

whole milk

½

teaspoon

vanilla extract

½

teaspoon

ground cinnamon

3

tablespoons

unsalted butter

1

tablespoon

canola oil

2

ripe peaches,

halved and pitted

2

tablespoons

honey,

for drizzling

1

cup

heavy whipping cream

1

tablespoon

granulated sugar
In a medium-size shallow bowl whisk together the eggs, milk, vanilla and cinnamon until combined. Working with one slice at a time, soak the bread in the egg mixture, turning to coat both sides.

Heat a large skillet over medium heat, add 1 tablespoon of the butter and allow to melt. Add two slices of the Challah and cook until golden brown on the bottom, about 2 minutes.

Turn and cook until golden brown on the other side, about 2 minutes. Add an additional tablespoon of butter and repeat with the remaining slices of Challah.

Heat a grill or grill pan to medium-high heat. Brush the peaches with the canola oil and place on the grill, cut side down. Let cook for 2 minutes, then rotate the peaches 90 degrees and continue to cook until grill marks appear, about 3 minutes. Remove the peaches from the heat and set aside. Cut into slices.

In the bowl of a stand mixer beat the heavy cream and sugar on medium speed until the cream forms stiff peaks.

Divide the French toast among plates and top with the grilled peaches, honey and whipped cream.
DID YOU MAKE THIS?
TAG ME ON INSTAGRAM TO BE FEATURED ON MY STORIES! @cookingwithcocktailrings