21 Recipes Using Juicy Summer Tomatoes
Tomatoes are one of my favorite recipes to utilize when they are at their peak during summer months. They are delicious in anything from no-cook sandwiches (when it's too hot to turn on the oven) to light salads with creamy burrata. Pair perfectly with roast chicken or grilled steak for a complete al fresco dinner. I stretch tomatoes at their peak by turning them in to sauces for pasta or slowly cooking them in oil to retain their sweetness.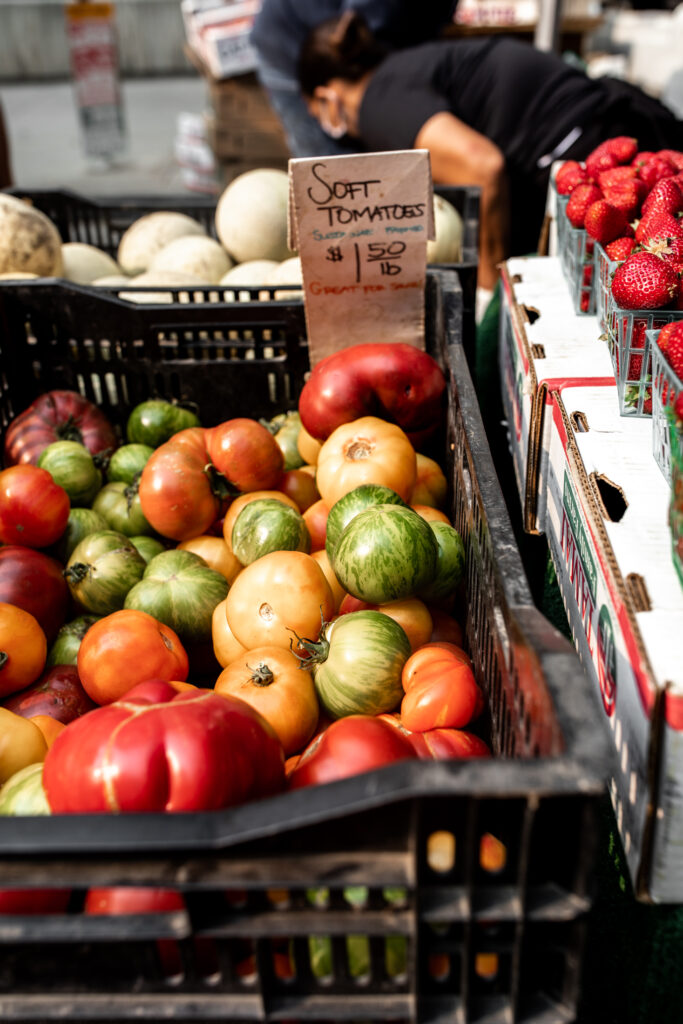 All About Summer Tomatoes
Tomatoes are in season from May to October. While they are best fresh, many varieties are kept in refrigerators and sold throughout the year. New Jersey, where I grew up is known as the "garden state" for a reason. Fresh, juicy tomatoes in all shapes and sizes are sold at farm stands throughout the state.
Tips for Buying Tomatoes
Buy tomatoes that are firm with a slight give when slight pressure is applies.
Avoid tomatoes with dark spots and marks or blemishes on them.
Tomatoes should smell sweet and earthy. If they don't smell like much, chances are they won't taste like much.
Irregular shapes are ok!! Some of the best tasting heirloom tomatoes look imperfect but taste amazing.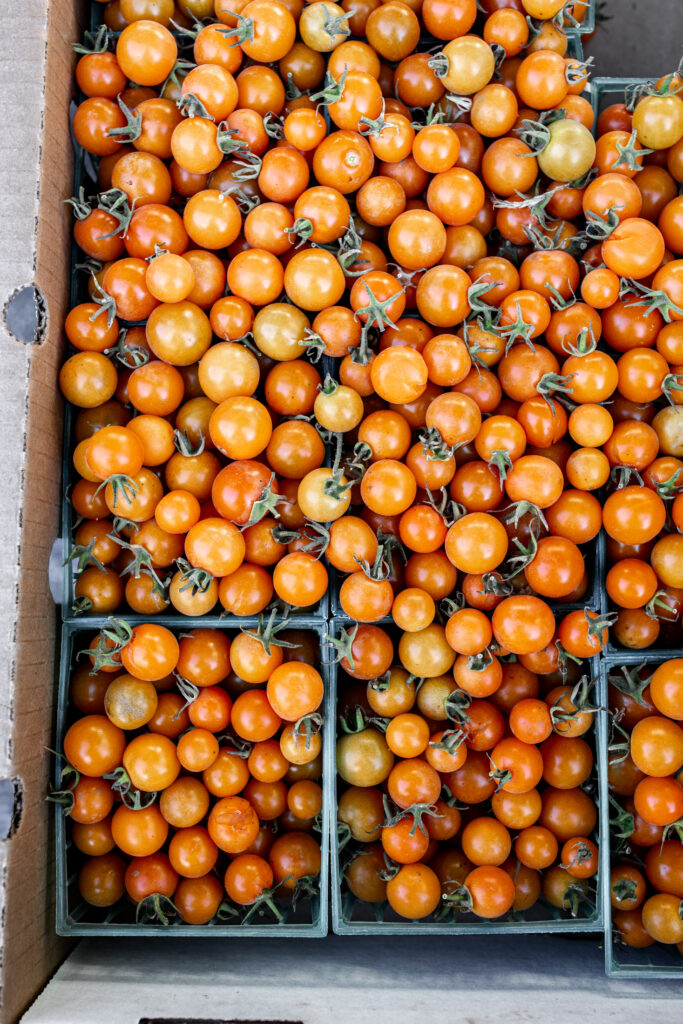 Types of Tomatoes
Heirloom tomatoes
With their superior flavor, heirloom tomatoes come from seeds passed down and are typically at least 50 years old. Look for a variety of colors. If you like heirloom tomatoes check out these other recipes here. In fact, I always recommend salting tomatoes or marinating them before adding them to sandwiches.
Cherry tomatoes
Cherry tomatoes are a small, juicy variety of tomato with a thicker skin. They are also much sweeter than other varieties of tomatoes.
Beefsteak tomatoes
They are one of the largest varieties of tomato, perfect size for the smashed burger patties. They also have numerous small seed compartments distributed throughout the tomato making them juicy but not watery.
Green tomatoes
Green tomatoes are actually unripe tomatoes! They are picked early and are much more firm and dense than ripe tomatoes and also have a tangy flavor. Sometimes they are picked before they ripen. However, many green tomatoes are ones that did not ripen by the end of the season. Green tomatoes have a slightly tart, acidic flavor. Their firm, almost crisp texture is often compared to green apples. Since they aren't juicy like other tomatoes, they are perfect for frying.
Recipes Using Summer Tomatoes