Homemade Tart Cherry Honey Granola
This recipe is sponsored by the Feedfeed and Montmorency Tart Cherries.
Store-bought granola can be expensive and full of added sugars. I prefer to make my own, tailoring it exactly to my tastes, and using just a few ingredients. In this granola, I use dried fruit, specifically Montmorency tart cherries. Dried fruit will burn if added before it's baked, so instead the tart cherries are stirred in just after the oat mixture comes out of the oven.
The coating for the cherries is best if it's half sweetener and half neutral oil – in this recipe I use coconut oil because of the subtle coconut flavor it adds to the granola, but it can easily be substituted with grapeseed oil or another neutral oil like canola. I love the way the tart cherries balance out the sweetness of the honey granola in this recipe making it the ideal snack. Tart cherries are true to their name, adding a delicious sour-sweet flavor to any dish.
About Montmorency Tart Cherries
Montmorency tart cherries are grown in the US, particularly in the area around Traverse City, Michigan, the cherry capital of the world where a majority of the Montmorency tart cherry crop is grown. Utah, Washington, New York, Wisconsin, Oregon and Pennsylvania are other prominent tart cherry-producing states! They are sought after because they retain their bright ruby-red color when they are dried, frozen, canned or juiced. While the cherries are harvested during the summer months, they are available in their other forms year-round.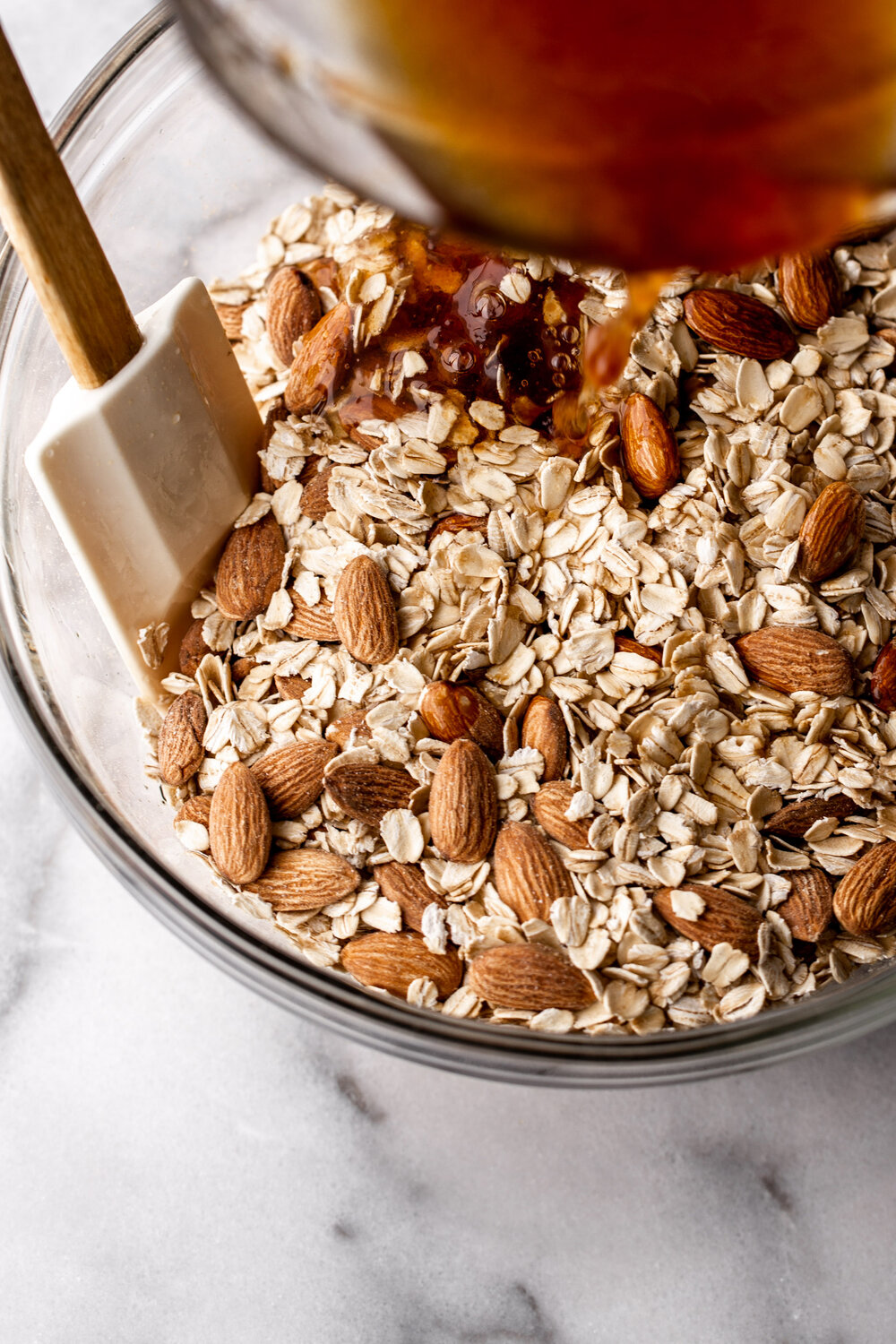 Tips and Tricks for This Recipe
I like serving this granola over yogurt or with milk on cereal for a lighter breakfast or simply dividing it into small bags for an easy snack throughout the day.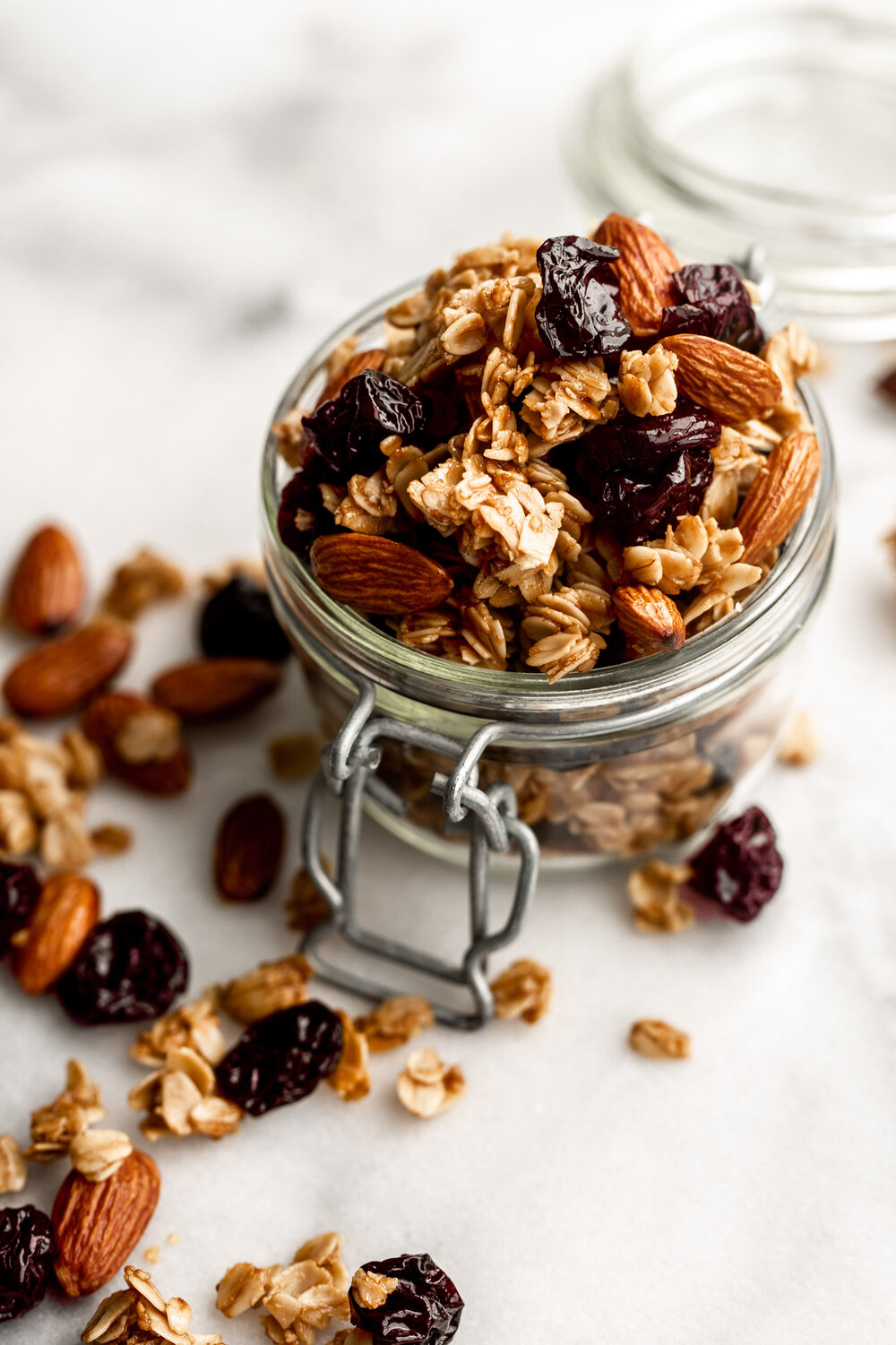 Homemade Tart Cherry Honey Granola
Heat oven to 250ºF.

In a large bowl combine the oats, almonds, salt and cardamom. In another smaller bowl whisk together the coconut oil and honey. Pour the honey mixture over the oat mixture and stir to coat.

Line a rimmed baking sheet with parchment paper, spread the mixture across the pan, pressing the mixture into an even layer. Bake for 45 minutes to 1 hour, stirring every 15 minutes, until the mixture is golden brown.

Remove from oven, stir in the tart cherries and let cool completely. The mixture will still be soft when removed from the oven but will become crisp as it cools. If needed, break up the chunks of granola into smaller pieces. Store in an airtight container for up to a month.
DID YOU MAKE THIS?
TAG ME ON INSTAGRAM TO BE FEATURED ON MY STORIES! @cookingwithcocktailrings
This recipe is sponsored by the Feedfeed and Montmorency Tart Cherries – all thoughts and opinions are my own.