There's no better time than the holidays to indulge in hosting elaborate dinner parties filled with extravagant seafood dishes. The "Feast of Seven Fishes" is most popular with Southern Italian and Italian-American families. And while the name refers to fish specifically, a variety of seafood is often served.
I'm not Italian though it is tradition in my family not to eat meat on Christmas Eve. My family doesn't go all out with the seafood like many (though I did grow up spending a lot of Christmases celebrating with my Aunt's Italian family and they do go all out). We make the same dish every year: baked stuffed shrimp made with jumbo shrimp filled and baked with a crab and crushed cracker stuffing.
How to Host a Feast of the Seven Fishes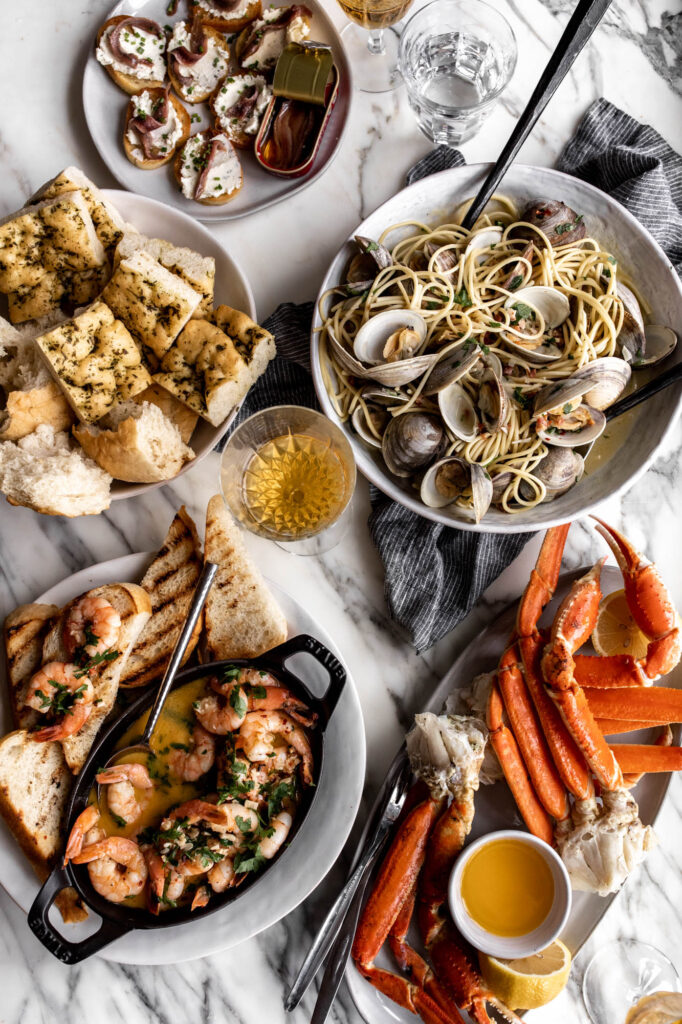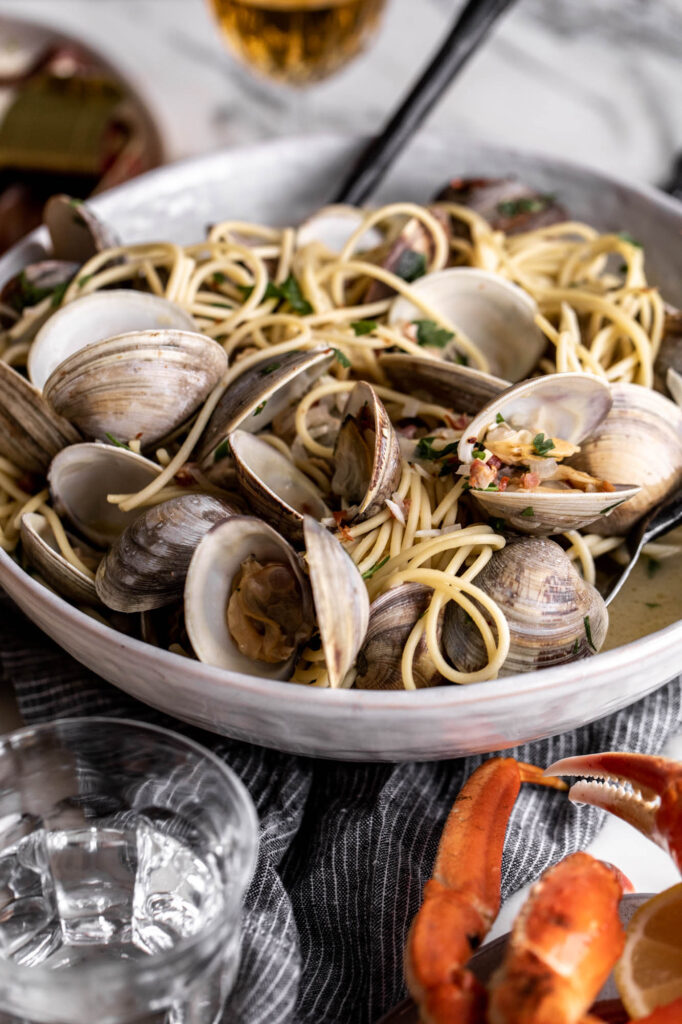 Entrées
Follow it up by choosing one or two entrées. This is the time to impress with rich and indulgent dishes that really show off the seafood. The great thing about seafood is many have a fairly quick cook time.
Pasta & Risotto Dishes
What's an Italian feast without some pasta?! A pasta course is definitely a must! Also, go traditional with a spaghetti alla vongole or lobster fra diavolo or switch it up with another recipe from below. Decide ahead of time whether the course will be better plated (plating spaghetti alla vongole or shrimp scampi risotto ahead of time allows for equal distribution of clams or shrimp) while other pasta dishes look prettier on a big platter, like lobster fra diavolo or creamy lobster pasta. 
Follow me on Instagram for more updates!