If you've checked out any of my other recipes on Cooking with Cocktail Rings, you probably have noticed a few things that I think make a lot of recipes even more delicious; the first is crispy rice and the second is spicy mayonnaise. I've stepped up this classic recipe of a bacon, lettuce and tomato sandwich with the addition of spicy mayo, spread on the toasted bread, and slices of creamy avocado.
Why should I bake the bacon?
I like to arrange bacon on baking sheets and bake it because it keeps the strips flat and easy to stack on sandwiches. It also keeps the bacon smell from permeating throughout the house.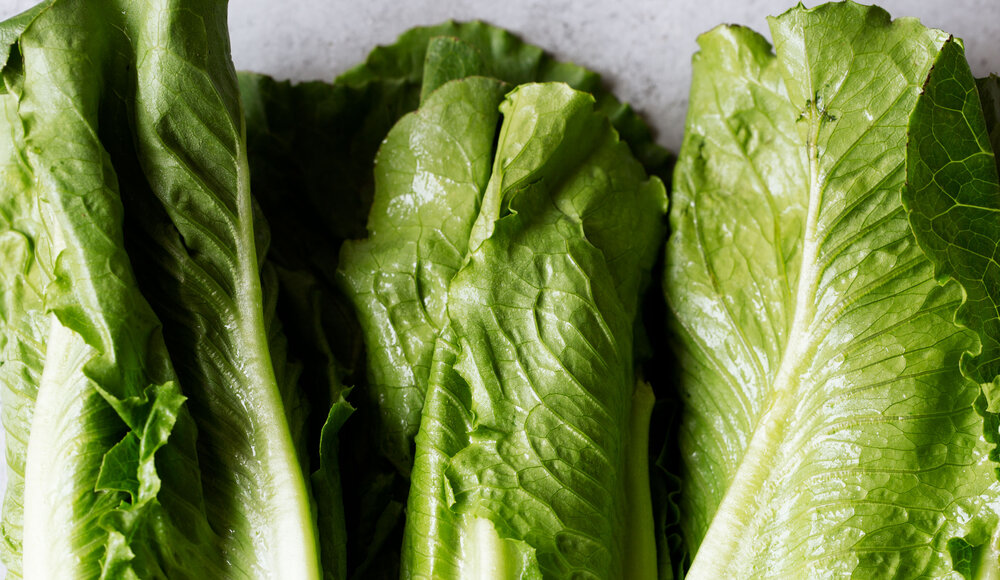 Why should I marinate the tomatoes?
I let my cut slices of tomato sit, drizzled with olive oil and salt, to bring out and enhance the natural flavors of the tomatoes before adding them to the sandwich. Feel free to substitute the beefsteak tomatoes with heirloom tomatoes based on seasonal availability.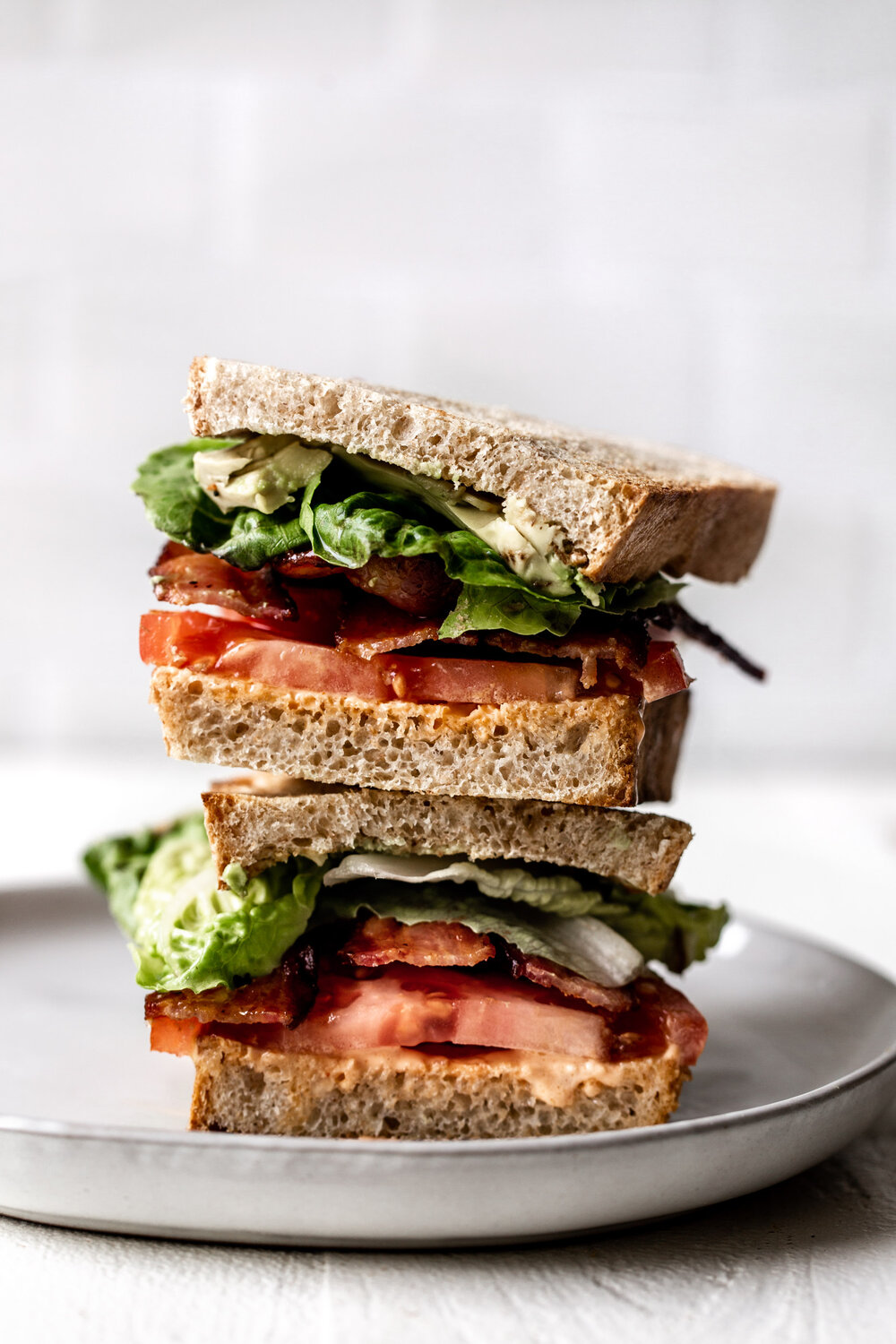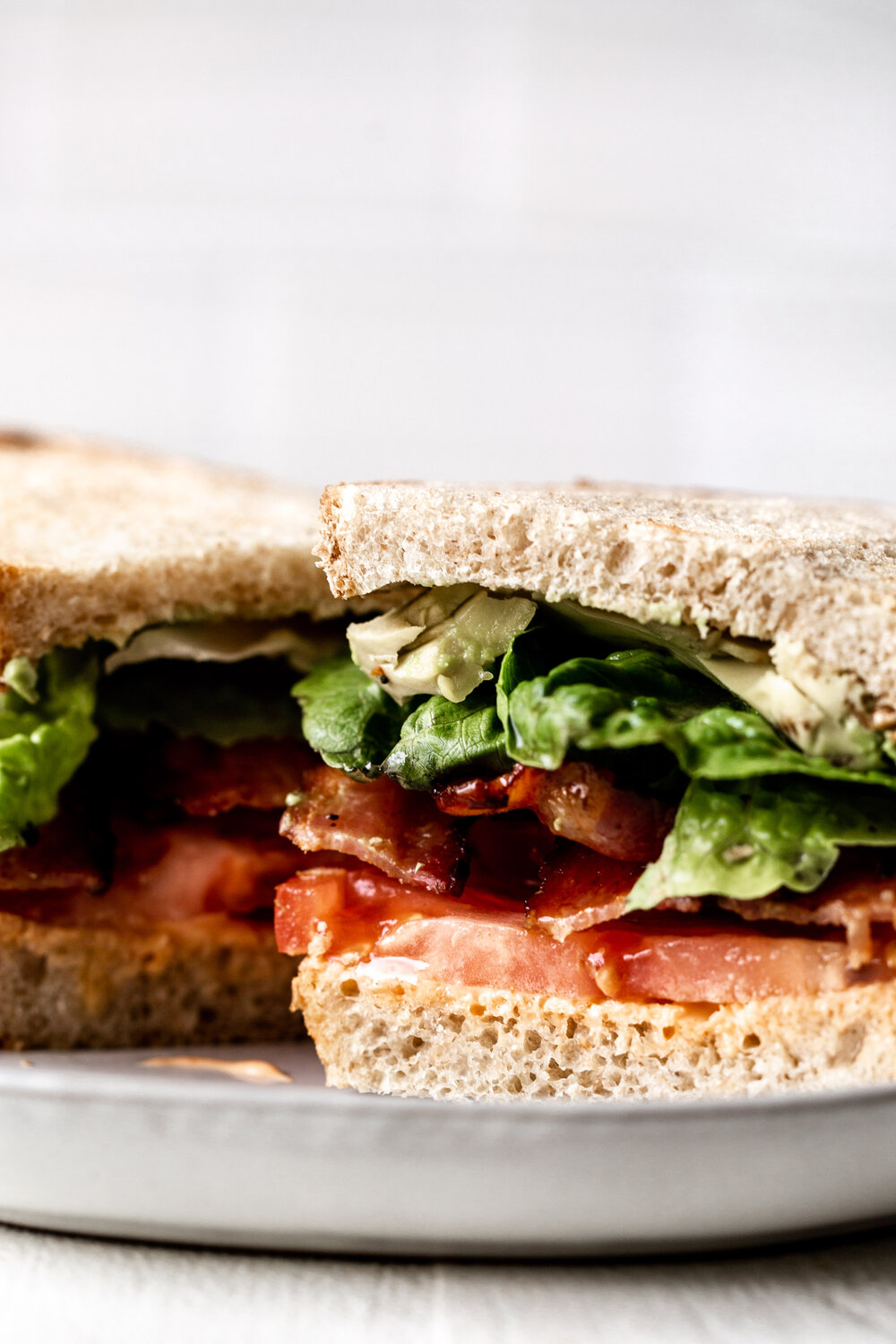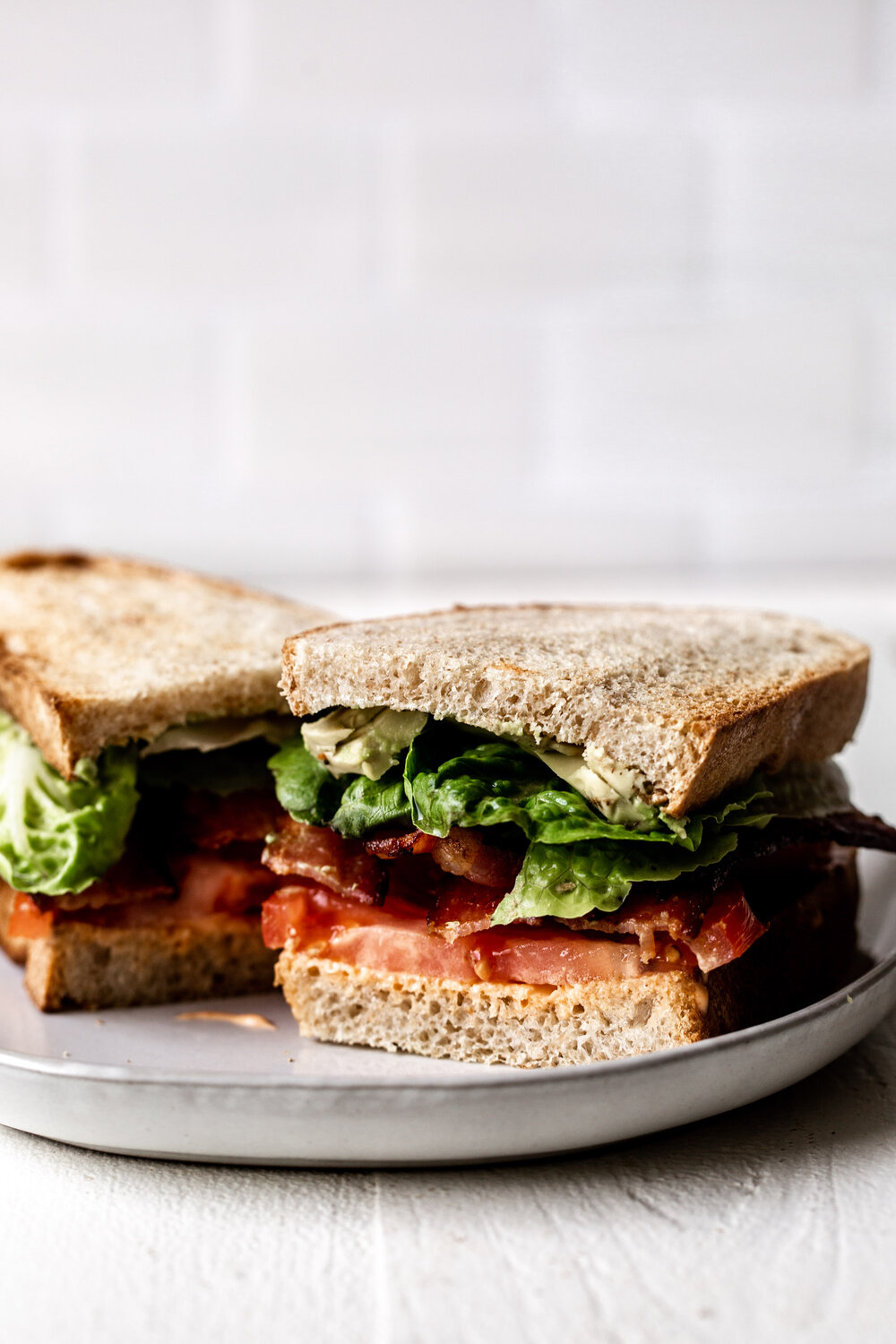 BLT With Spicy Mayo & Avocado
¼

cup

mayonnaise

2

tablespoons

sriracha

1

large beefsteak tomato,

sliced

1

tablespoon

extra-virgin olive oil

Flaky sea salt,

as needed

1

pound

thick cut applewood smoked bacon

4

½-inch slices crusty country bread, toasted

1

head little gem lettuce,

leaves separated

1

medium has avocado,

pitted, peeled and sliced
Preheat oven to 400ºF.

In a small bowl stir together the mayonnaise and sriracha until combined then cover and refrigerate until ready to use.

Arrange slices of tomato on a plate and drizzle with the olive oil and season with salt. Let sit for at least 10 minutes.

Arrange bacon in a single layer on an aluminum foil lined baking sheet and bake until crispy and golden brown, about 16 minutes. Remove to a paper towel-lined plate to drain and set aside.

Spread a spoonful of the sriracha mayonnaise on 2 slices of the bread top each with slices of tomato followed by strips of bacon, leaves of lettuce and avocado. Top each sandwich with the remaining slices of bread. Use a serrated bread knife to cut the sandwiches in half and serve.
DID YOU MAKE THIS?
TAG ME ON INSTAGRAM TO BE FEATURED ON MY STORIES! @cookingwithcocktailrings