Anyone can make a turkey sandwich but this light turkey apple brie sandwich, served open face, is perfect for a beautiful summer day. And if you are thinking that referring to it as an "open-face sandwich" is just a fancy way of saying "toast", then you would be mistaken. This sandwich is piled high and meant to be eaten with a fork and knife since there's no other way around it. Serving it open-faced gives it the perfect balance of meat, cheese and bread.
The light turkey meat on top of the crusty bread with crisp apple slices and creamy Brie cheese pairs perfectly with the rich Thousand Island dressing.
Turkey, Apple & Brie Open-Face Sandwich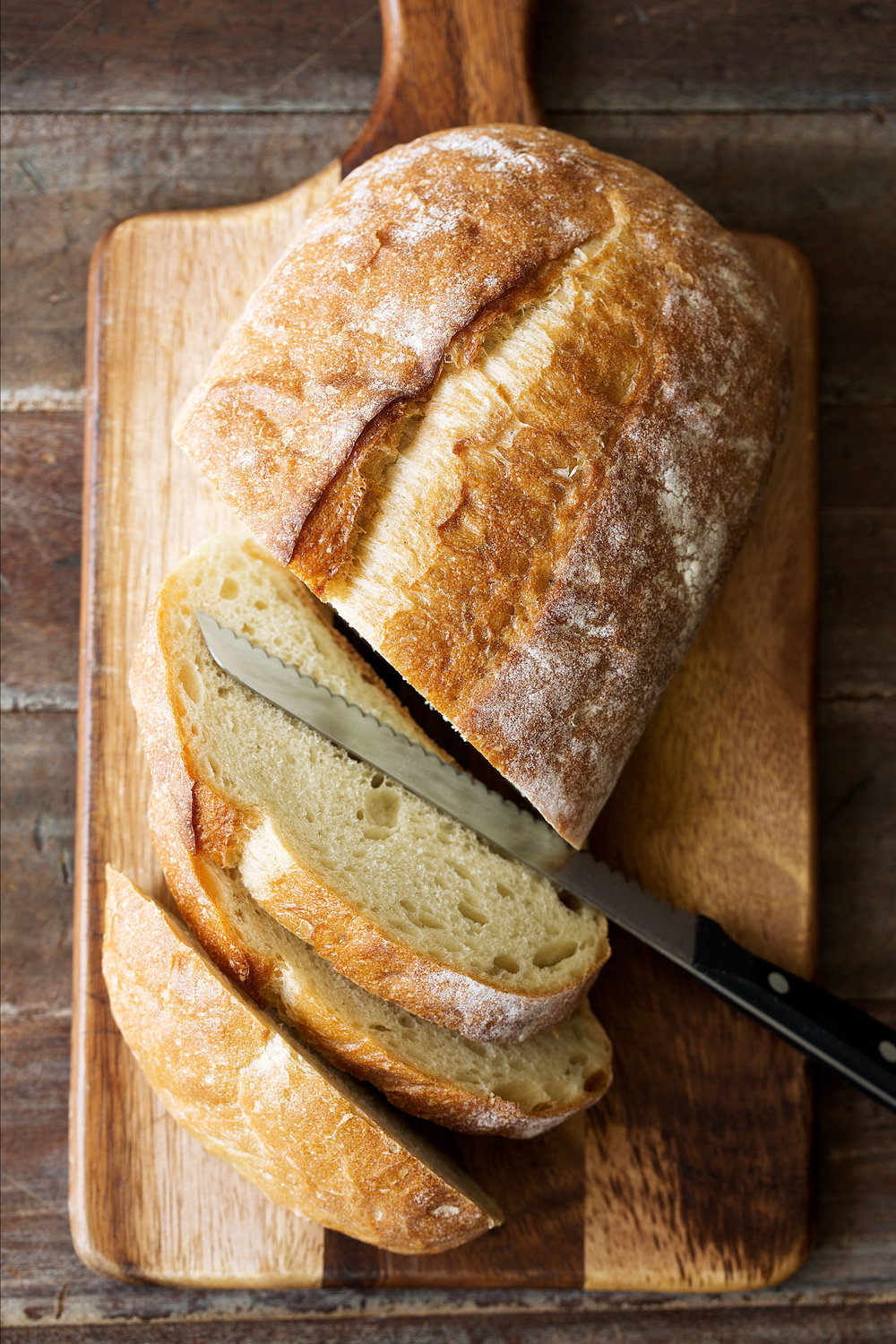 Key Ingredients in This Recipe
Turkey – I use thinly shaved deli-sliced turkey in this recipe. Ask your butcher to shave it rather than slicing it. This gives it a great texture on this sandwich.
Brie – Brie is washed rind cow's milk cheese. When buying your cheese for this recipe look for a double cream Brie. Triple cream will be a bit too gooey for the sandwich. As it broils it melts over the sandwich.
Apple – I use Gala apples in this recipe. Gala apples are red-pink, aromatic apples with mild and sweet flavor. The crisp, sweet apples contrast well with the turkey and dressing.
Thousand island dressing – Thousand Island is an American salad dressing made with mayonnaise, ketchup, relish, onion, apple cider vinegar, salt and pepper. It can easily be made at home in a pinch.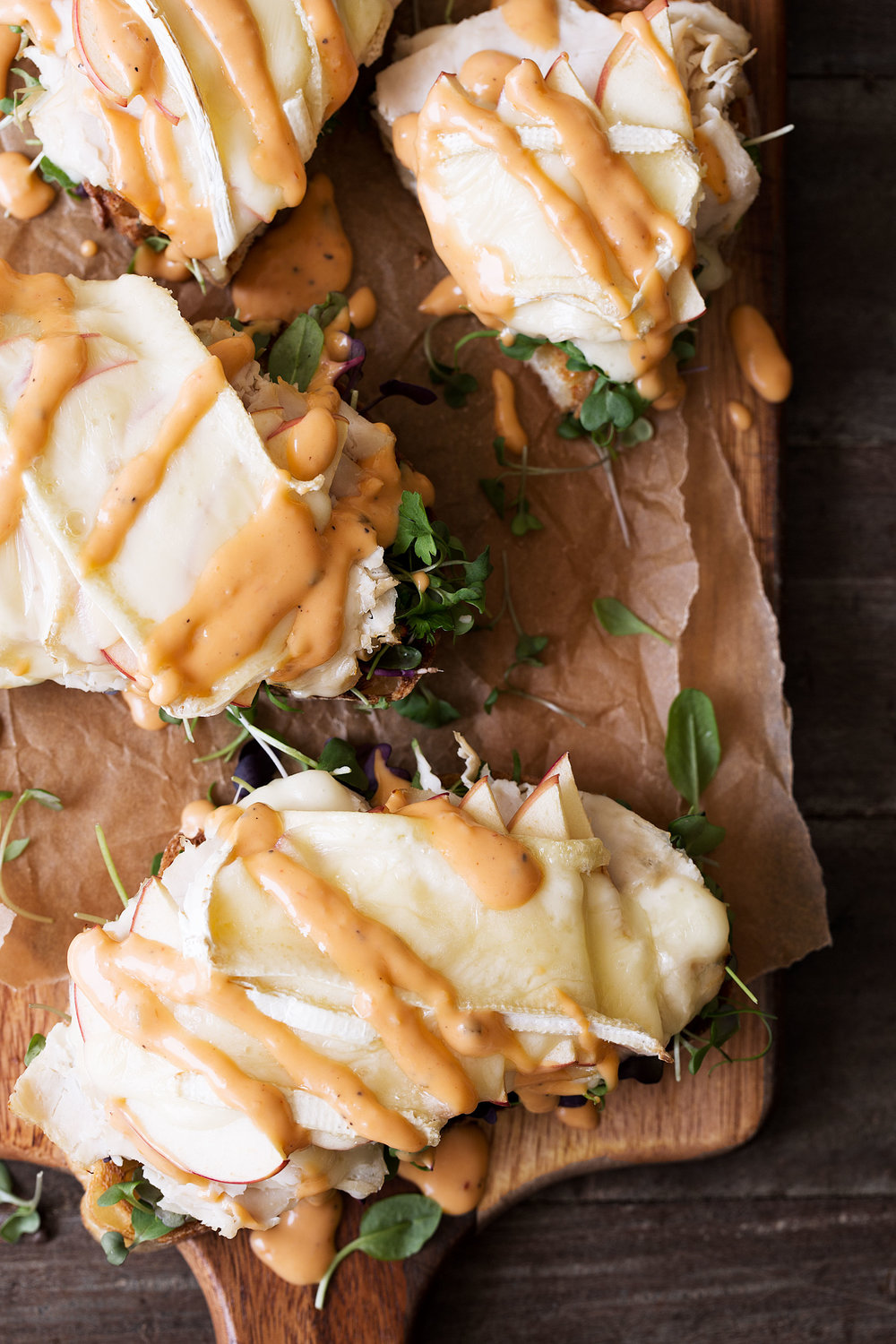 How to Make Turkey, Apple & Brie Open-Face Sandwich
Heat oven to broil. Heat the oven to broil on high. Line a baking sheet with a piece of aluminum foil.
Pile turkey on a baking sheet topped with apples. Fold the slices of turkey so they will neatly fit on the bread and place on an aluminum foil- lined baking sheet. Arrange the apple slices on top of the turkey.
Add Brie and broil. Cut the Brie into thin slices and position on top of the apples. Broil until the cheese has melted, about 1 to 2 minutes.
Toast bread and assemble. Toast the bread and place side by side on a plate. Spread the micro greens over the bread, then use a spatula to place the turkey, apple and Brie onto the toasted bread.
Top with Thousand Island. Season with black pepper and drizzle each with about a tablespoon of Thousand Island dressing.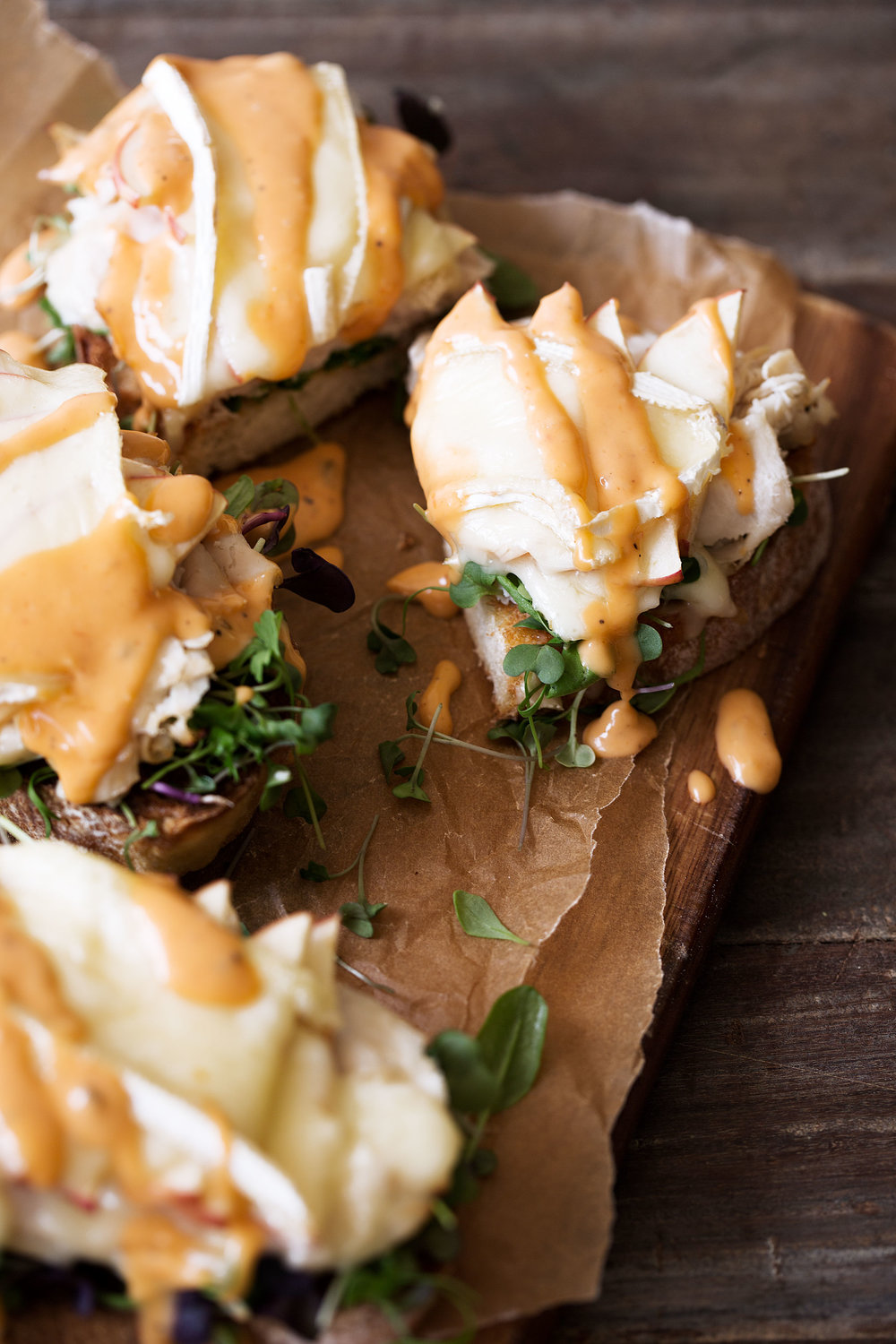 Other Recipes to Try
If you enjoy this recipe, I recommend checking out some of these: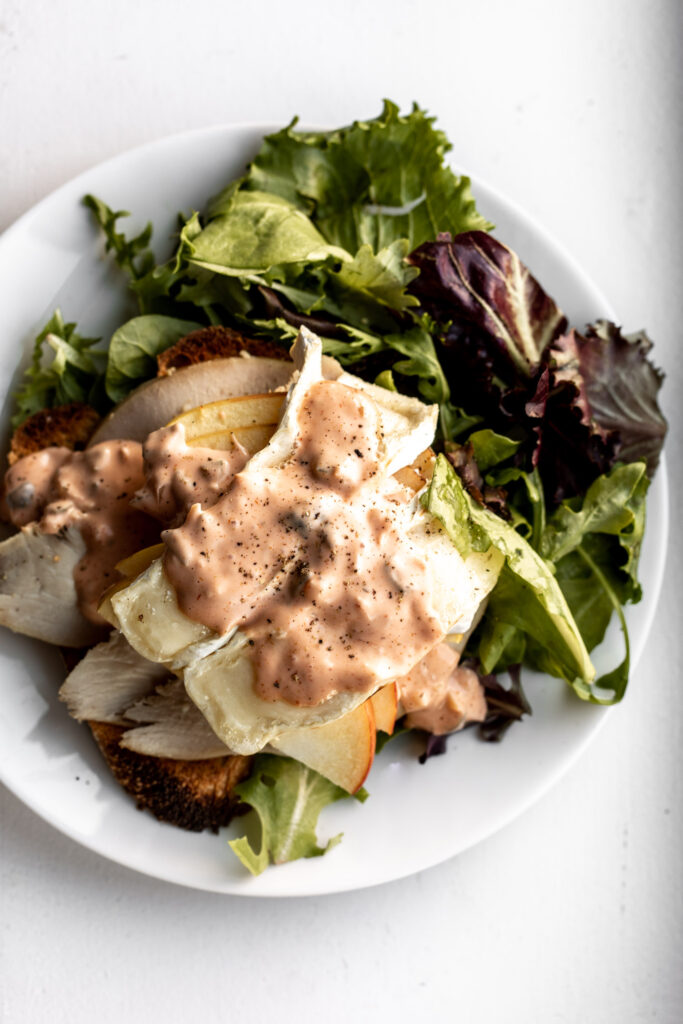 Turkey, Apple & Brie Open-Face Sandwich
¼

pound

thinly shaved deli turkey

1

medium gala apple,

cored and thinly sliced

¼

pound

Brie cheese

2

slices

French bread,

cut about 1" thick

¼

cup

micro greens

¼

teaspoon

freshly ground black pepper

2

tablespoons

Thousand Island dressing
DID YOU MAKE THIS?
TAG ME ON INSTAGRAM TO BE FEATURED ON MY STORIES! @cookingwithcocktailrings