Thanksgiving 2016: A Change in Tradition
This Thanksgiving we are doing things a bit differently than we normally do. We typically stay home in New Jersey for Thanksgiving and our grandparents come up from Florida. Instead this year we are heading to Alabama for the Iron Bowl, Alabama's football game against its in-state rival Auburn. We are spending the actual holiday at my brother's apartment in Tuscaloosa and my boyfriend's family will be joining us from California. My grandparents (also known as my editing team) will be heading to South Africa so will miss our holiday celebration! Yeah, I wouldn't pass up that opportunity either so we won't hold it against them!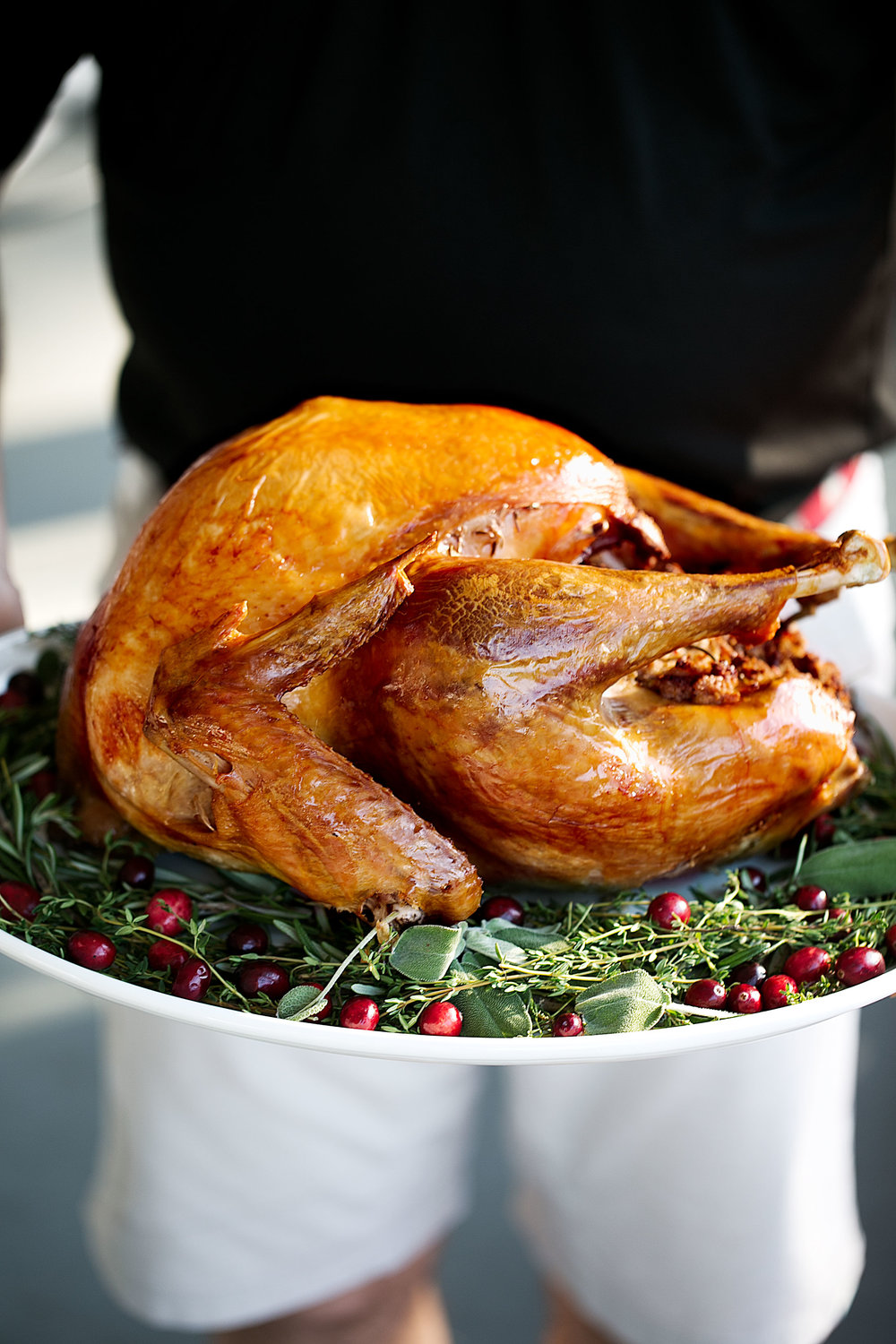 While some things may be changing this year, others are not. My dad tried to tell my mom that she didn't have to make her mashed potatoes and that we could just buy some instead, making things much easier for her. When my brother and I heard about his suggestion, we just about had a heart attack! She is famous for her creamy garlic mashed potatoes (you can find the recipe here.)
Instead of changing traditions we are committed to just moving them to another location. We will still be watching the Macy's Thanksgiving Day Parade and watching football as usual. Our plan is to make the same herb brined turkey that we always have and there's a reason for that – it's the best turkey you will ever have. My dad lets the turkey brine for a few days before drying it and roasting it. The skin is perfectly crisp and the meat nice and juicy which can be hard to attain with turkey.
Happy Thanksgiving everyone!
MENU
Roasted Garlic Cauliflower Soup Topped with Pancetta and Toasted Breadcrumbs
Herb Brined Turkey with Classic Stuffing (or for an easier entrée go with these Turkey Roulades with Sausage Cornbread Stuffing)
Whipped Honey Sweet Potatoes with Gorgonzola & Walnuts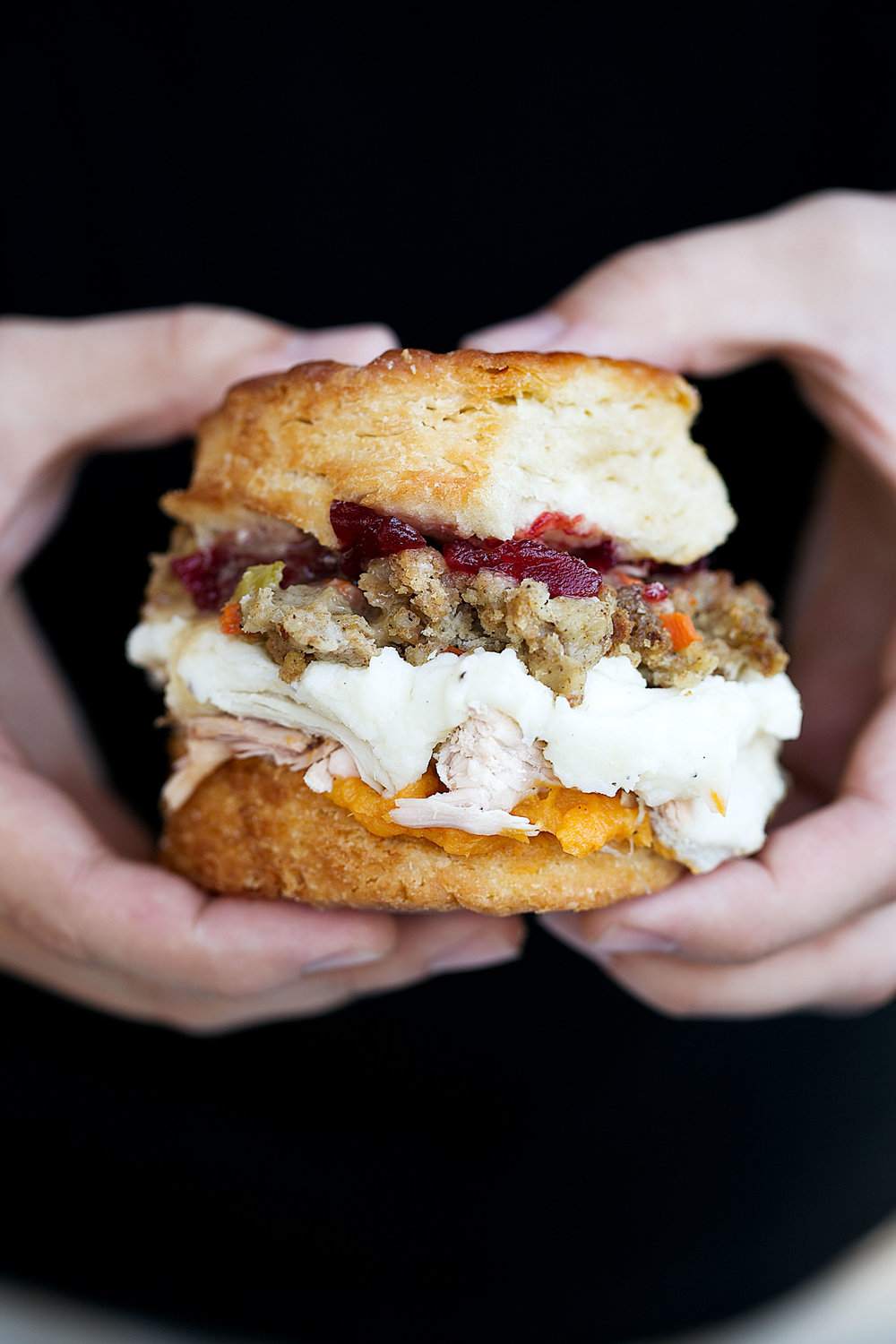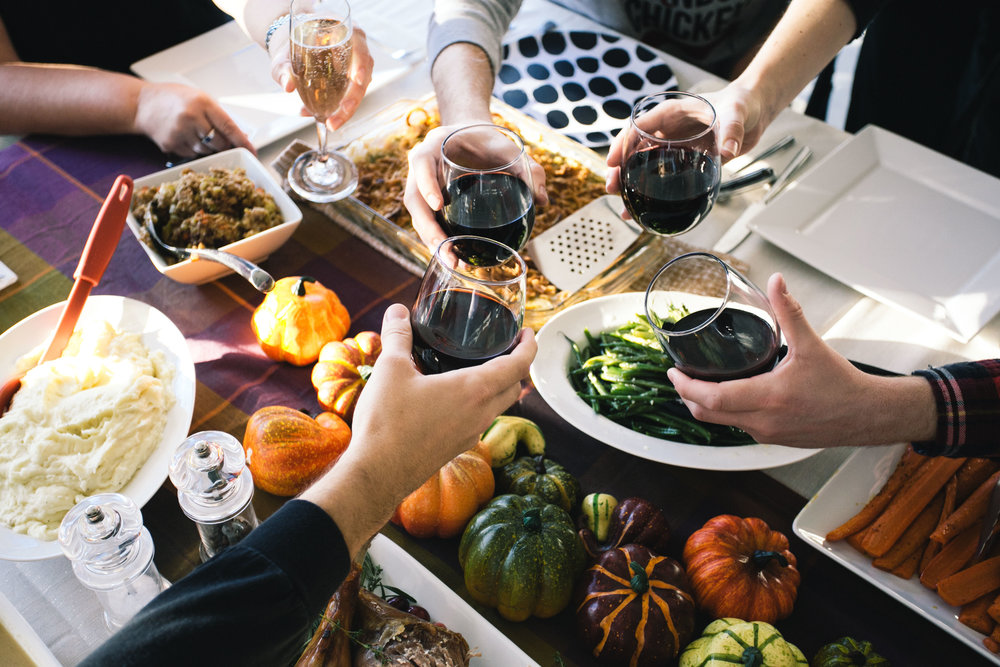 You can read about last Thanksgiving here.