As a food blogger, by the time Thanksgiving actually comes around in late November I have already cooked upwards of two to three turkeys while testing recipes before the actual holiday. In doing this I have come up with some pretty creative ways to use up extra turkey, mashed potatoes (and more) so that they are reinvented in new ways for you. I don't want your family to get sick of having the same meal for days on end. Instead of reliving Thanksgiving like it's "groundhog day", turn to these recipes to create new meals out of leftovers so that extra food doesn't go to waste.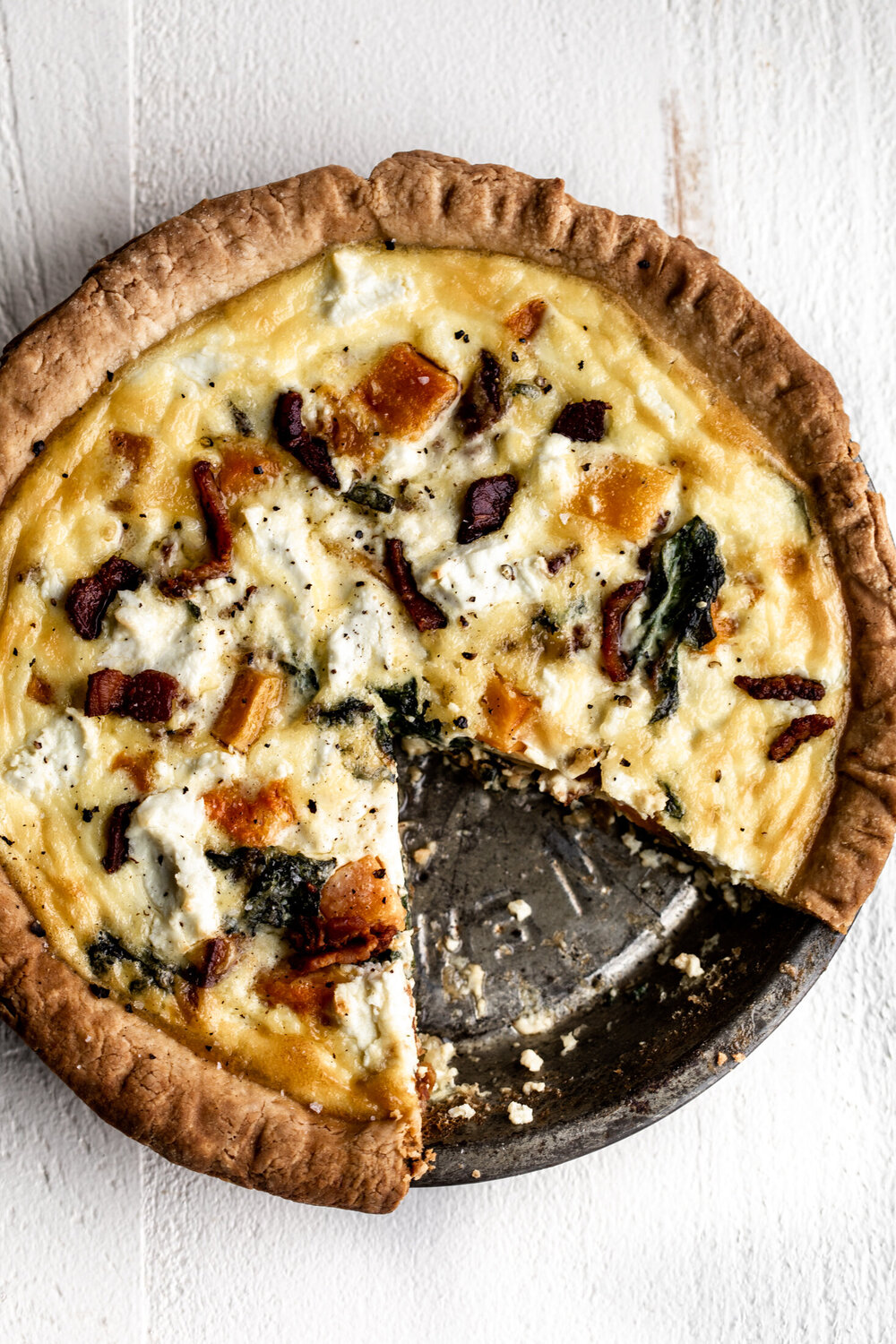 Butternut Squash, Chard & Bacon Quiche
Add whatever leftover veggies and greens you have from Thanksgiving dinner into this flexible recipe for quiche.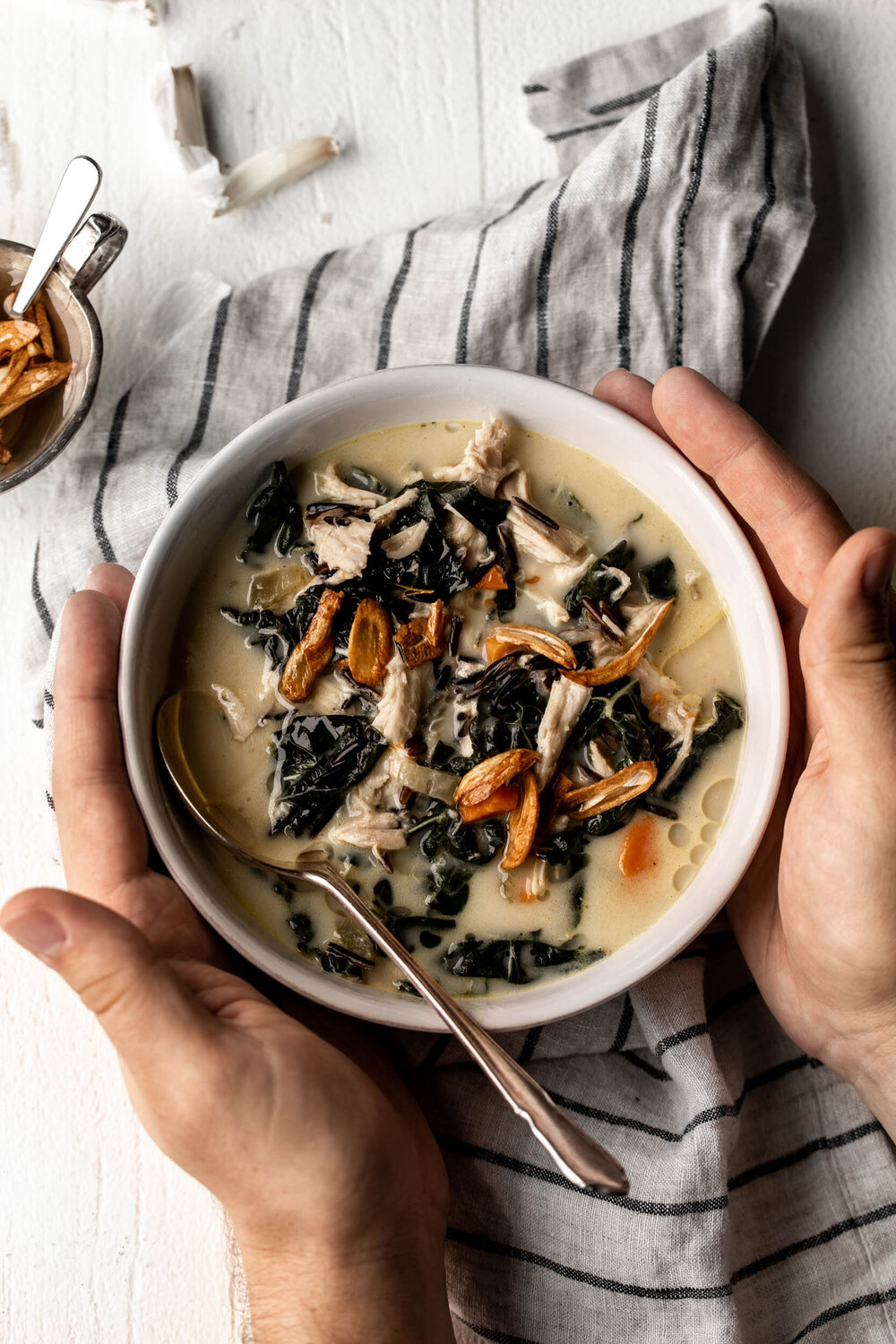 Turkey and Wild Rice Soup with Garlic Oil
I like this recipe for Thanksgiving leftovers because it is a nice change of pace from feeling "over holiday themed". The comforting soup is great for rainy days!
Thanksgiving Leftover Turkey Panini with Turkey, Brie, Shredded Brussels Sprouts and Cranberry Mayo
Take your Thanksgiving leftovers sandwich to the next level with this panini.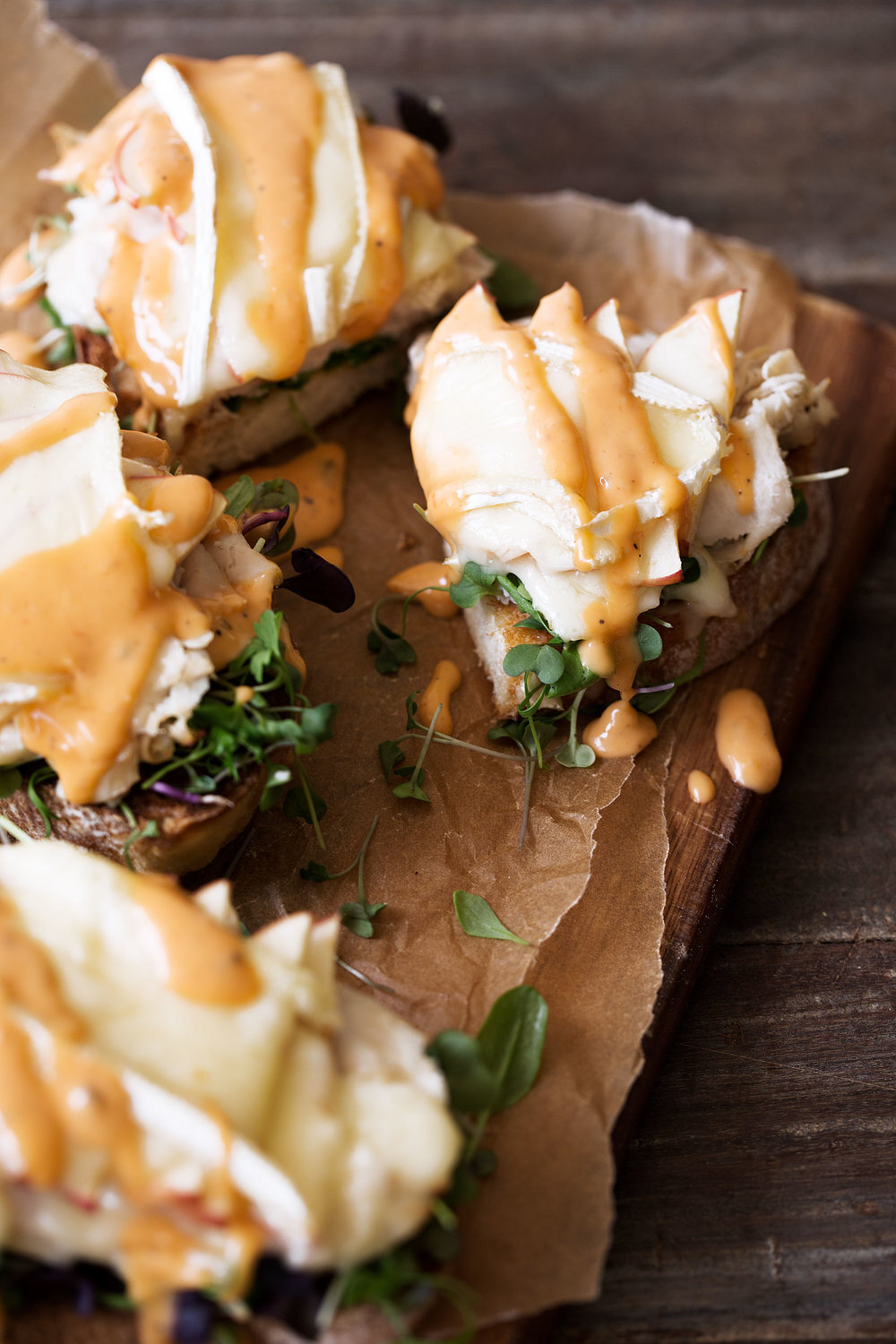 Turkey, Apple & Brie Open-Face Sandwich
I typically use deli-sliced turkey for this sandwich but you can easily swap in sliced pieces of turkey breast.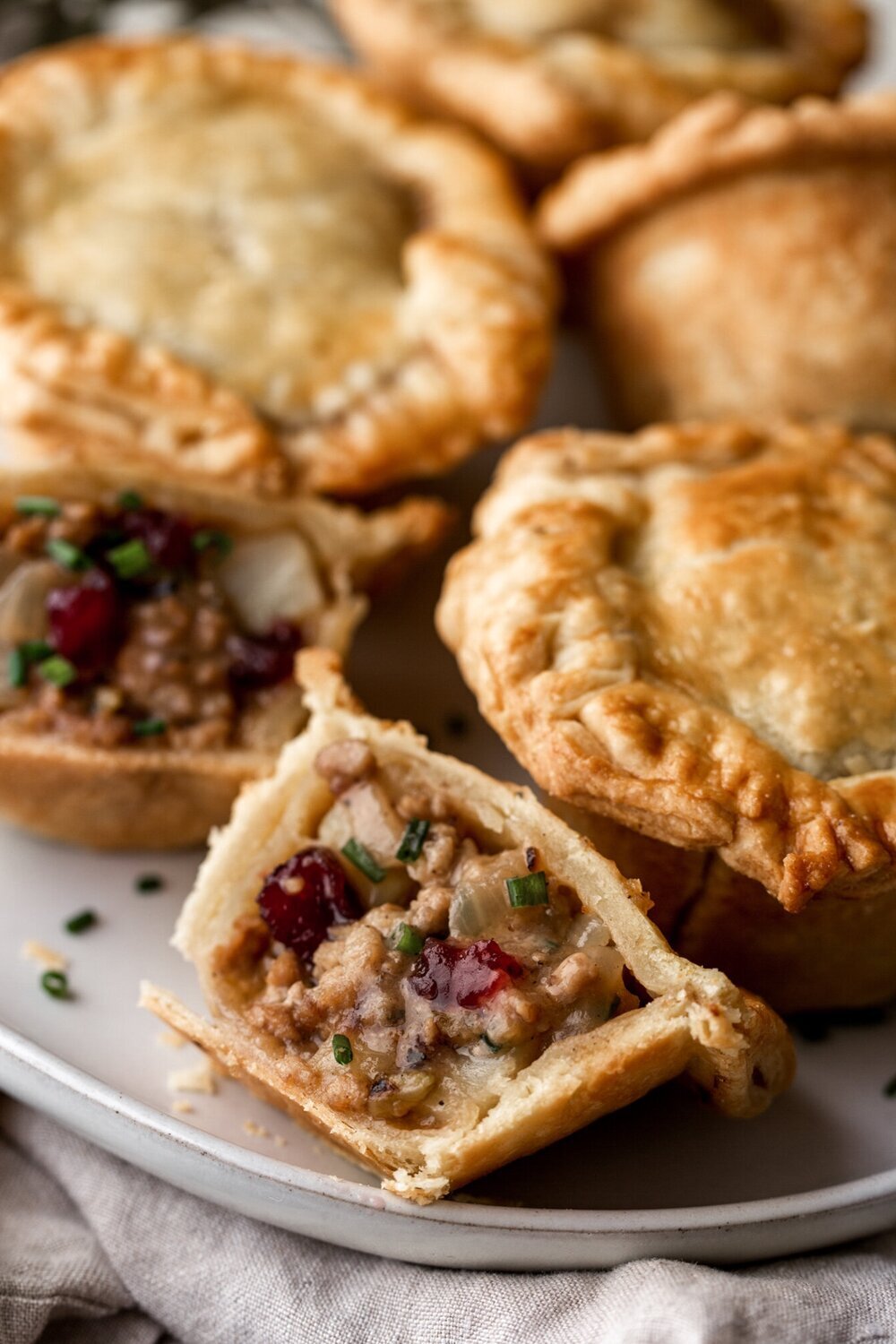 Mini Thanksgiving Turkey & Cranberry Pot Pies
If using leftovers, simply swap out the ground turkey for chopped turkey meat.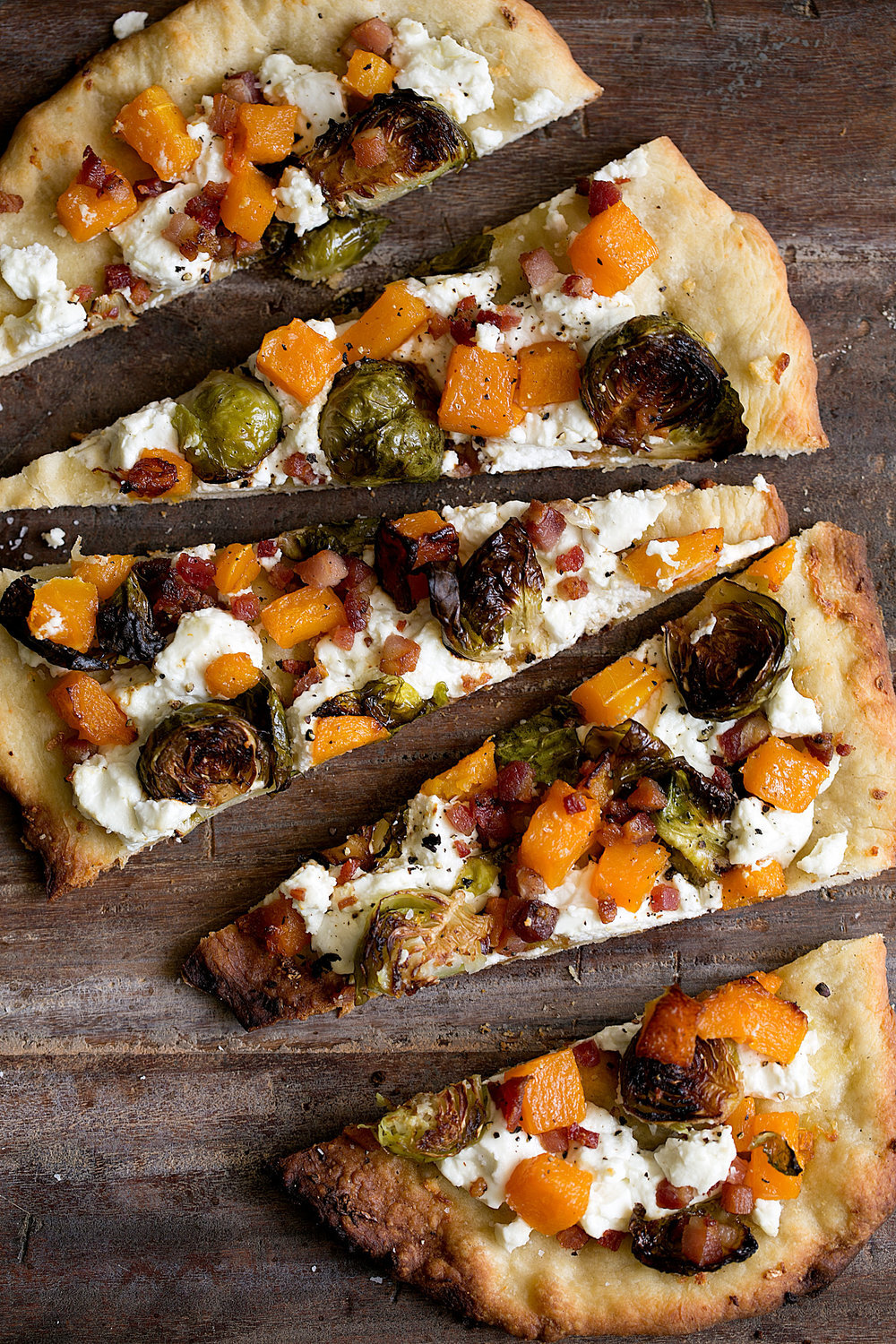 Roasted Butternut Squash & Balsamic Brussels Sprouts Flatbread Pizza with Goat Cheese
Take your leftover roasted vegetables and spread them onto this flatbread! You could even add sautéed greens as well.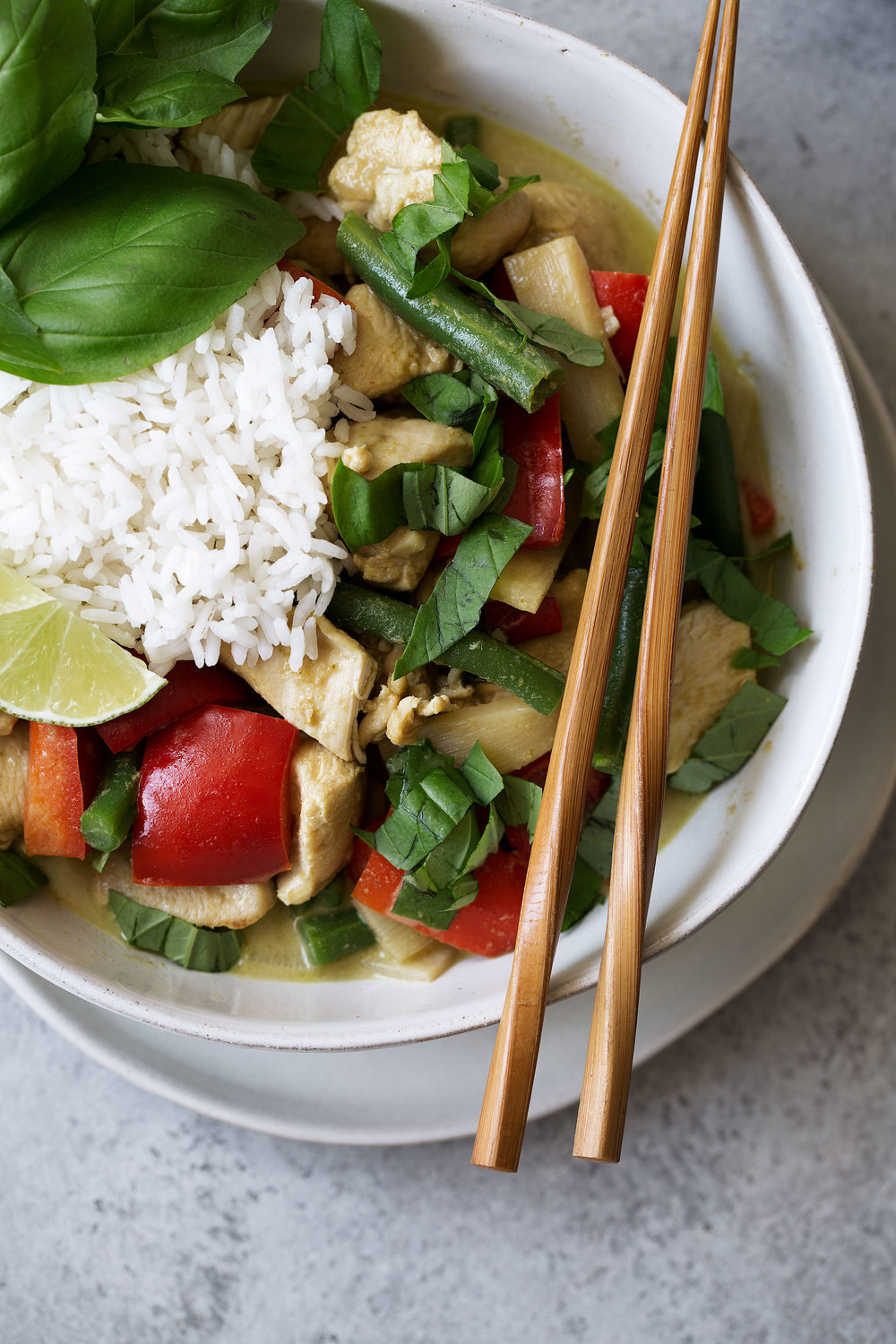 Instead of chicken thighs swap in cooked, chopped turkey meat. Since the meat is already cooked, just make the curry and add the meat, cooking until it's warmed. Not only is it delicious but doing what's called "sandbagging" (using shortcuts in cooking to cut down on prep time) the meal comes together in about 15 minutes.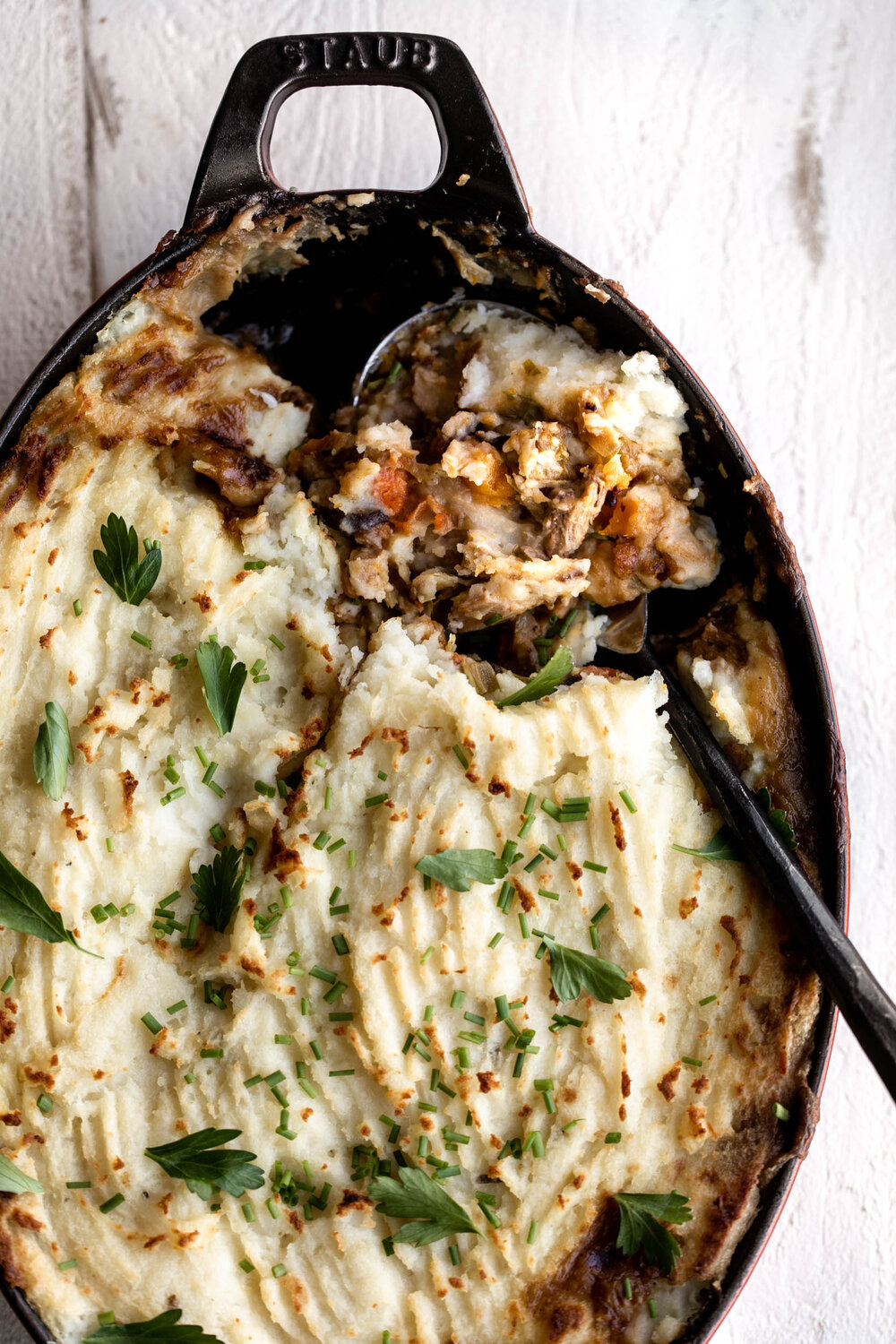 Thanksgiving Leftover Shepherd's Pie
This hearty dish is a great way to use up any leftover Turkey, mashed potatoes, and vegetables or to savor those holiday flavors year round.