But fall doesn't really exist in Southern California where I live. In fact it's hard to feel like seasons exist at all when the average temperature is 70 degrees and sunny. Without external clues from the passing seasons it is easy for time to escape without warning. I recently went home to Long Valley, New Jersey to participate in all my favorite fall activities in the garden state.
A Week of Fall Weather in New Jersey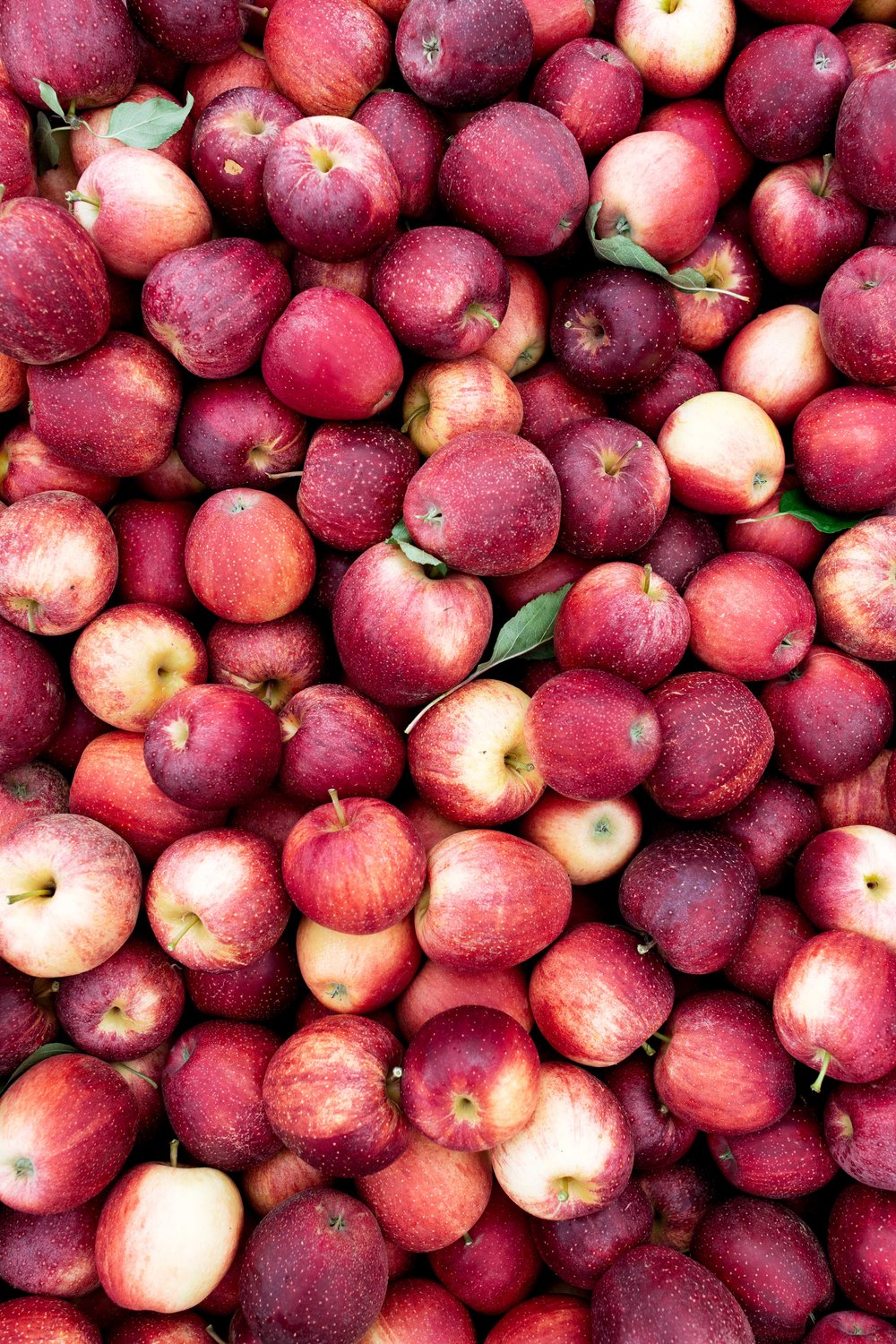 My Love for Fall
I'm 27 and I still get homesick. I grew up on the East Coast where fall was my favorite season as the hot and humid New Jersey summer days gave way to crisp fall afternoons. Fall was always a time when I would go apple picking with my family and go shopping with my mom for a new back to school wardrobe, butterflies in my stomach signaling the anxiety of new classes and unexpected experiences.
I get nostalgic just thinking about it and nostalgia leads to a need for a northeastern "fall fix" and this year, as in most years, I returned to my parents' home in New Jersey for the last week in September. While fall wasn't in full force yet it still did the trick.
"Life starts all over again when it gets crisp in the fall"

–F. Scott Fitzgerald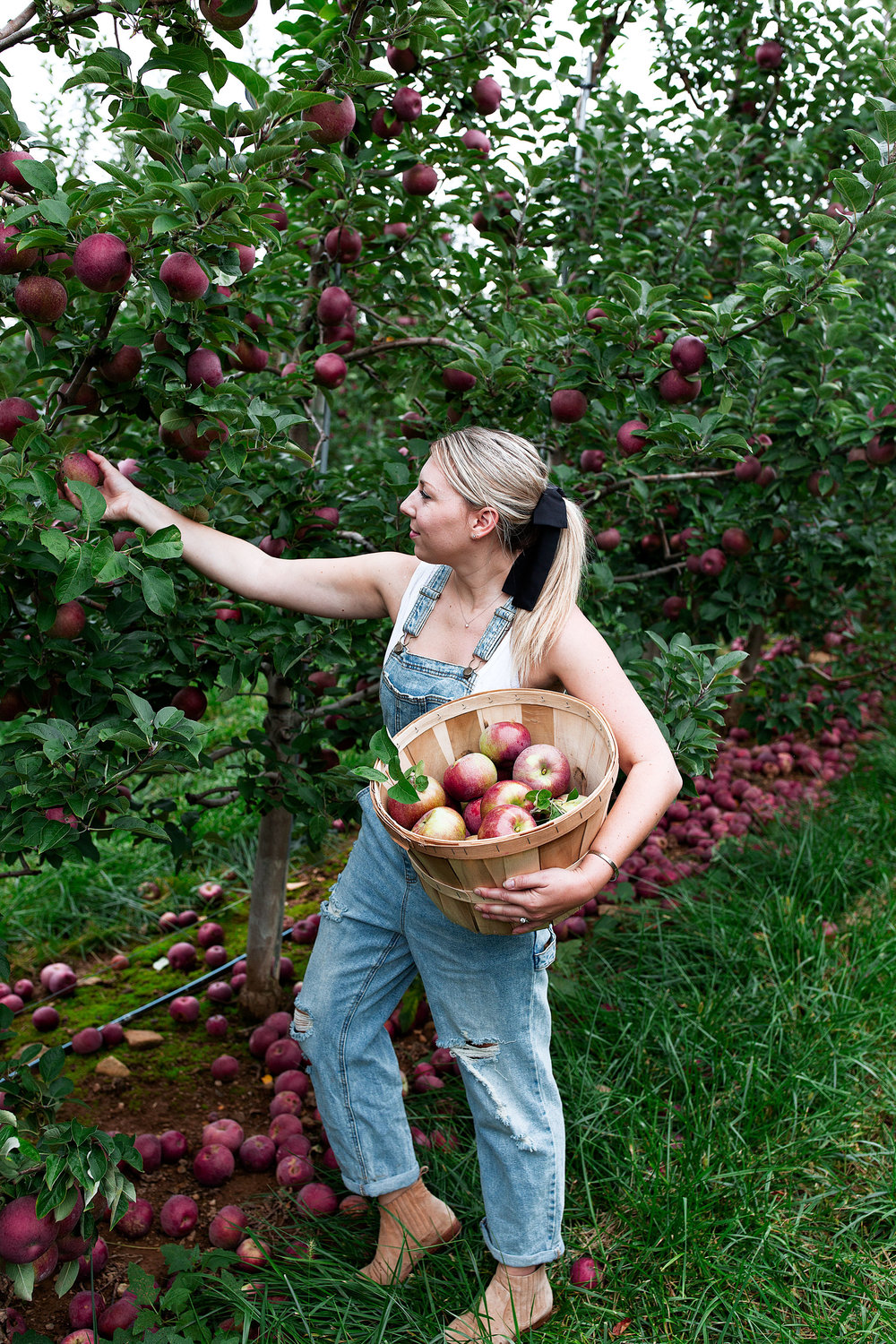 North New Jersey
As I drove to my family home in Long Valley from Newark airport, I knew it was a good choice. Our home is in a farm town. As we drove along there were corn mazes and pumpkin sales and signs for apple cider. It was a crisp clear day and as I looked up from the valley, I saw the nearby mountains covered in colorful leaves, vibrant oranges and yellows. Yes, it was good to be home.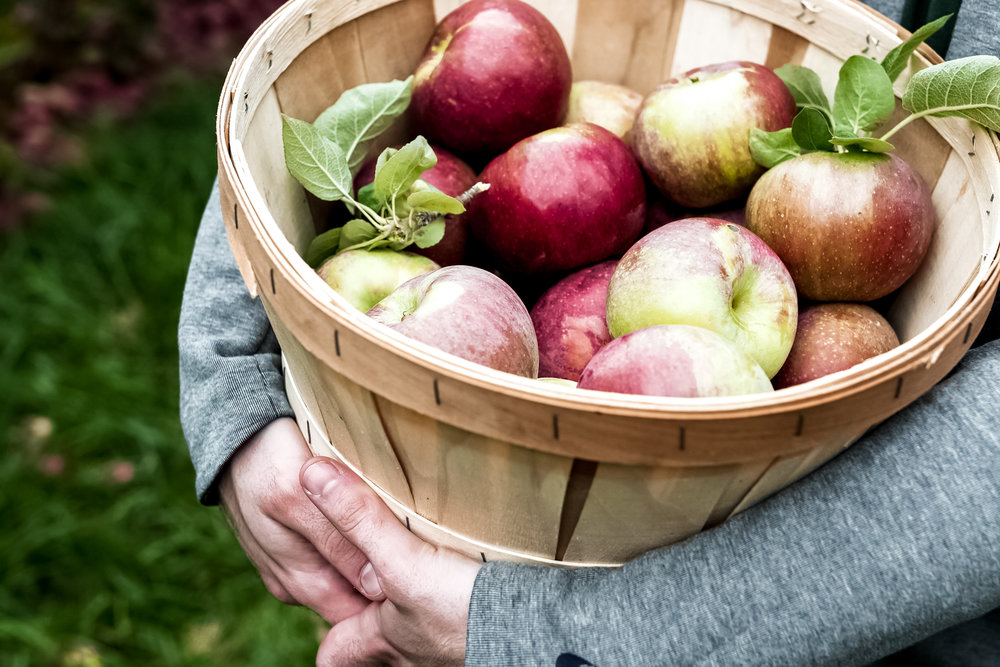 The Comfort of Fall
My memories of fall are multi-faceted. Sometimes it is about clothes. Fall is the perfect blend of weather when you can wear jeans and a light jacket or sweater and be comfortable. This is my ideal wardrobe combination. One which I tend to wear in any other given temperature anyway but in fall it can be worn comfortably. Fall temperatures in New Jersey are still moderate.
Sometimes fall is about comfort. At night when it's chilly outside my Dad always builds a fire in the fireplace because my mom is always cold. My family has this big blue sectional couch in the living room and one of my favorite things about being home is laying on the couch in my corner spot (it's the best seat) with a big blanket over me surrounded by Remi, Fenway and Dixie, our British labs.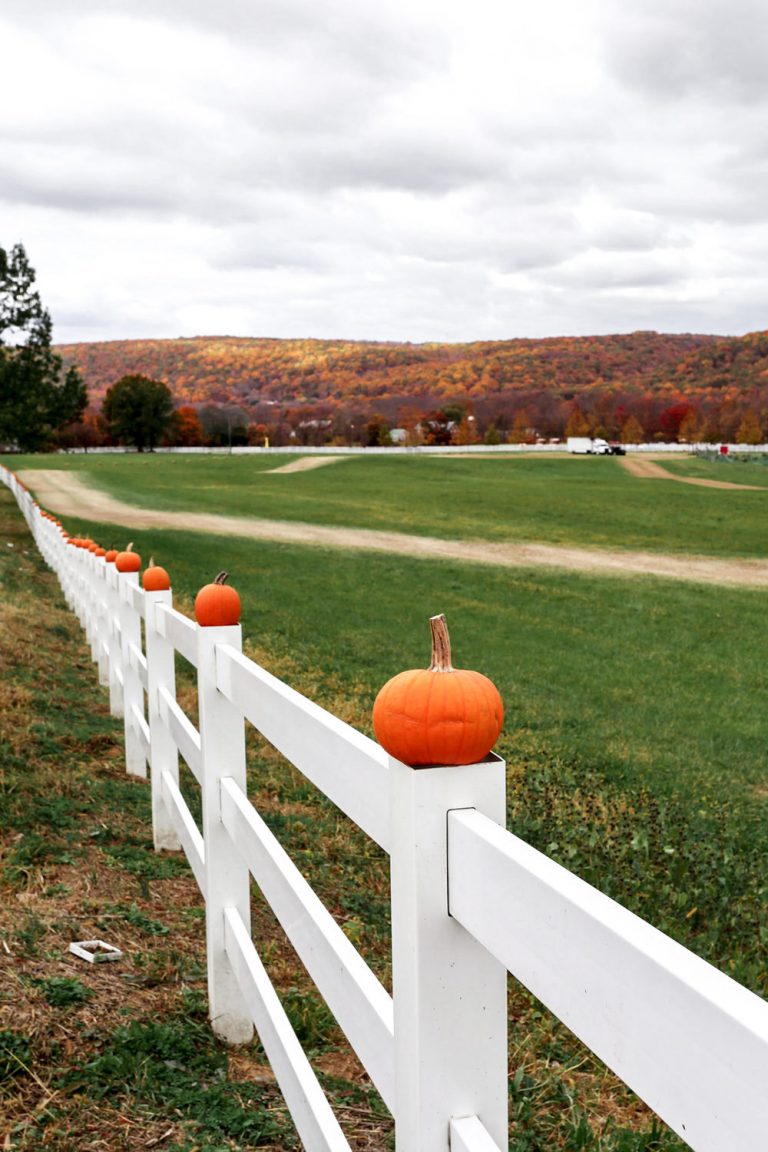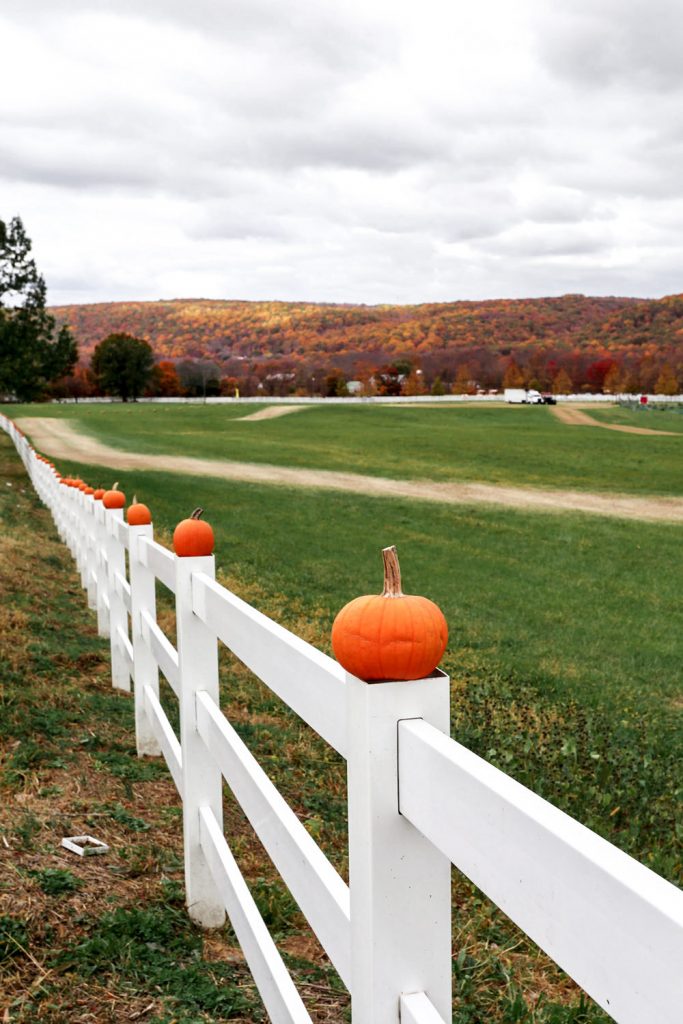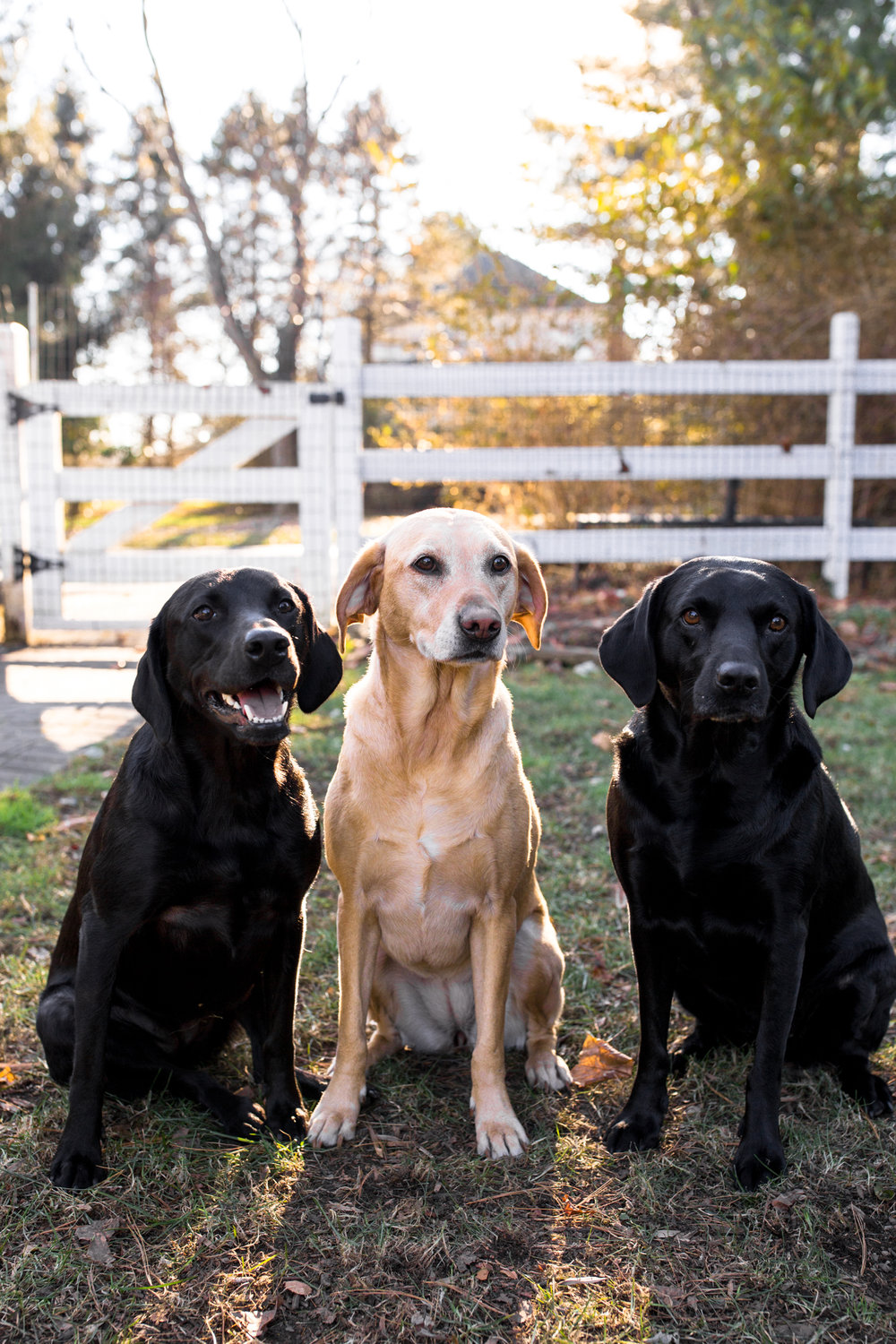 Fall Activities
Apple and Pumpkin Picking
And sometimes fall is about activity. When I was home, I made my family go apple picking with me. We drove down the road to Melick's Town Farm in Califon, NJ and took out baskets out into the rows of apple trees. I always make sure my brother, Josh, comes with us because he's 6'3" and can reach the coveted untouched apples at the top of the tree. Most of the farms also have giant pumpkin patches.
I always loved going out into the fields and picking out our own pumpkins to decorate. There's a photo at home of my younger brother and I in the middle of a field as kids attempting to hold up our "too big to carry" choices of pumpkins with our gap-toothed grins.
I'm not the only one that loves fall activities. Several of the local farms around our town are famous for their apple picking, pumpkin picking, hayrides, corn mazes and any other fall activity you can think of.
People come from New York City to get the outdoor fall experience in towns like ours. It's the type of place where there are competing farms and everyone has their town favorite. Whether it's bigger farms like Ort's or Alstede's or smaller one's like Melick's.
Cider Donuts
When tiring of apple picking, there is always cider and donuts. Another farm near my family's house, Hacklebarney Cider Mill is famous for their apple products. I remember taking field trips there in elementary school and learning about how the cider gets made. Now the lines can reach the road so it's best to get there when they open to pick up a dozen cider donuts tossed in cinnamon sugar or powdered sugar and a gallon jug of their apple cider. If you can't make it to a farm, use my recipe here to make your own baked apple cider donuts.
Fall Foliage
New Jersey and up the coast through New England has some of the most beautiful views of fall foliage in the United States. "Leaf peepers" travel throughout the country just to see the leaves change.
The best time to visit is early to mid October though the temperatures in New Jersey and crisp fall weather stretched from mid-September to mid-November. September can still have fairly high temperatures (thanks global warming) but you can always still go apple picking in shorts! Early cold fronts can cause the leaves to die early. The best weather for good fall foliage is heavy rain like tropical storms early in the season then dry through the rest of the season. Keep an eye on long range weather forecasting before you plan any trips!
Of course, what would fall be without football. Once September hits it also means football season and with it comes tailgating, one of my personal favorite pastimes, cheering on Alabama football and the Patriots (I know, I know). Even if watching the game isn't a preference, there is always the food. From dips and barbecue to burgers, wings and nachos – football food is comforting. Check out some of my favorite tailgating recipes here.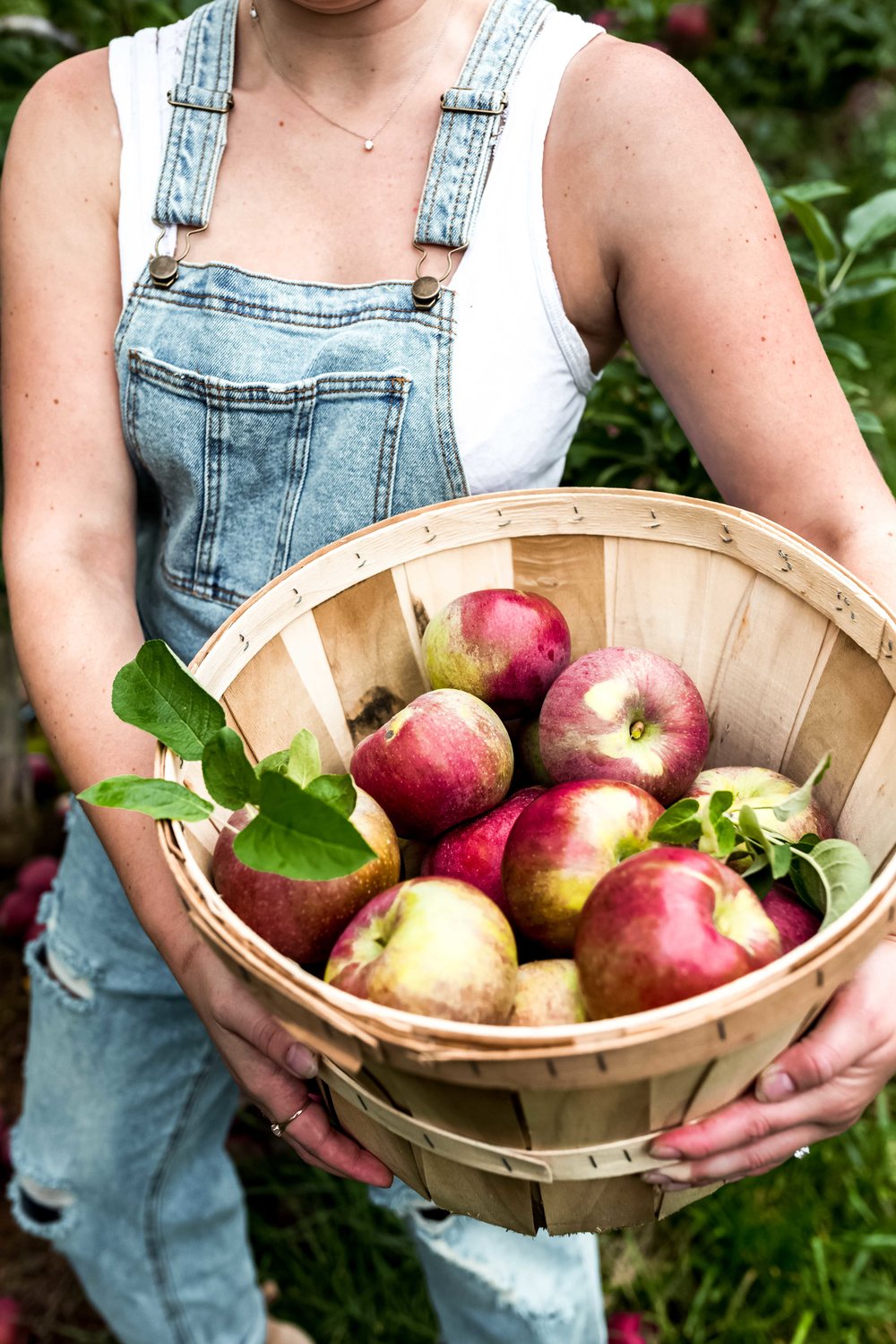 Other New Jersey Favorites
Of course I had to get my fill of bagels during my trip to the East Coast. In addition to bagels I ordered my New Jersey staple breakfast sandwich – a Taylor ham, egg and cheese. It's a garden state specialty, also called pork roll if you're in South Jersey or Philadelphia. t's kind of similar to spam and is a delicious salty, meat that tastes great crisped up and added to this breakfast sandwich with American cheese and egg on a kaiser roll. You can use my recipe here to make your own.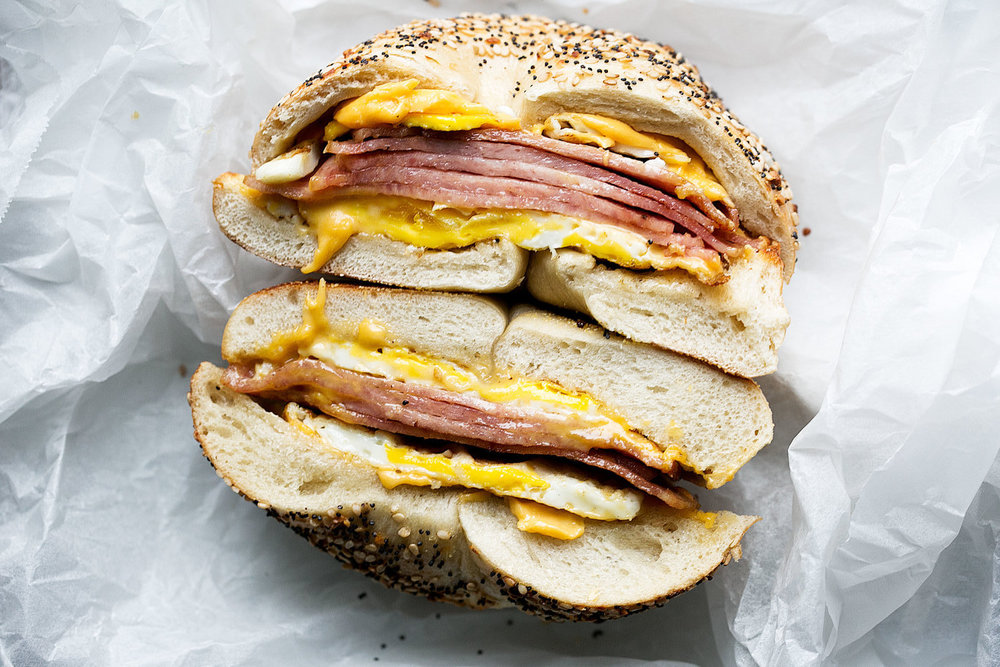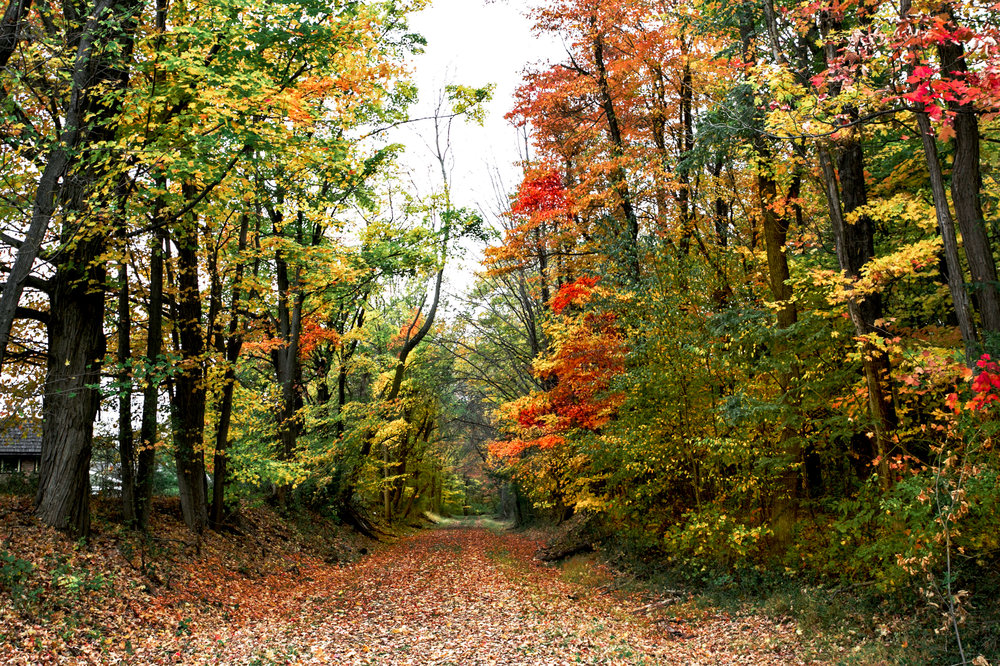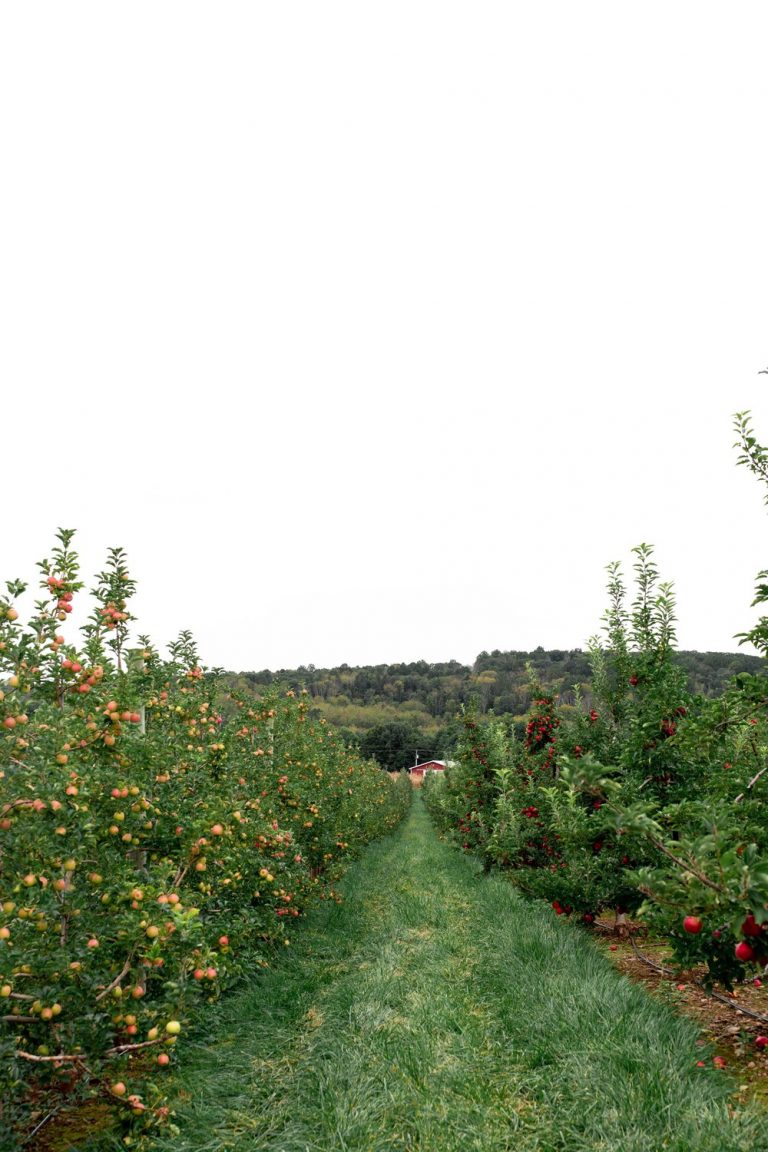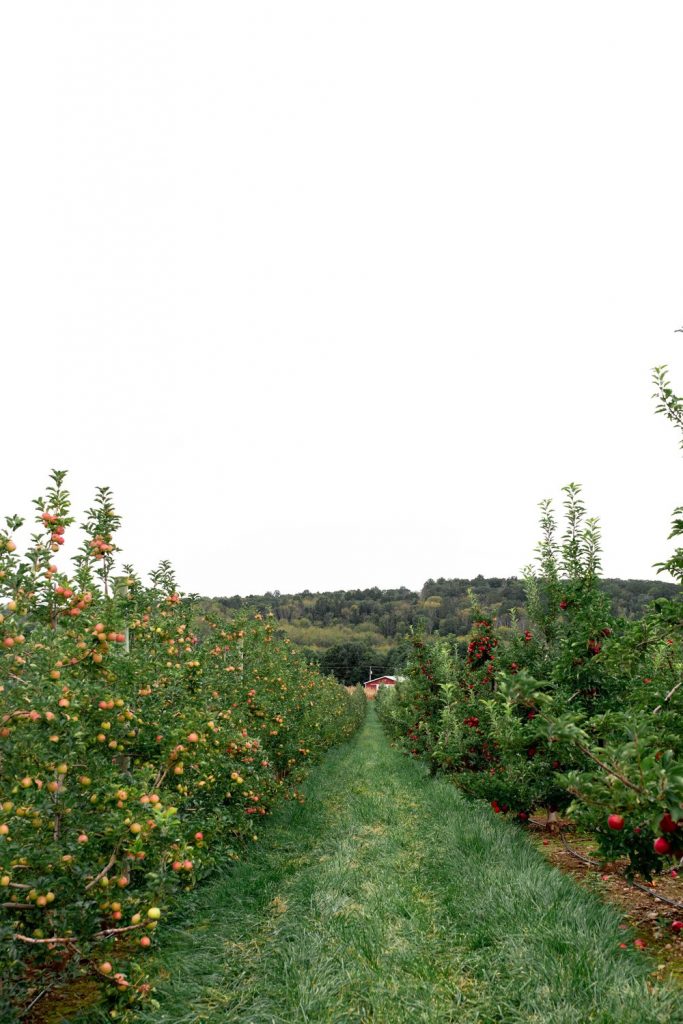 The week flew by and soon it was time to leave my family and dogs as well as colorful leaves and crisp autumn days and return to my husband and my Southern California home. While I had a wonderful time, I knew that after fall comes winter in the long term, 70 degrees in Southern California would not seem so bad after all.