Tzatziki
I like making tzatziki because of its versatility. It can be served as a dip with pita chips, as a salad dressing, with gyros, burgers or as a sauce for meat.
When making tzatziki make sure the cucumbers are completely dry after they are grated so that it does not come out watery. English cucumbers tend to be sweeter than regular cucumbers; they also have smaller and less seeds than a regular cucumber, which makes it easier for this recipe.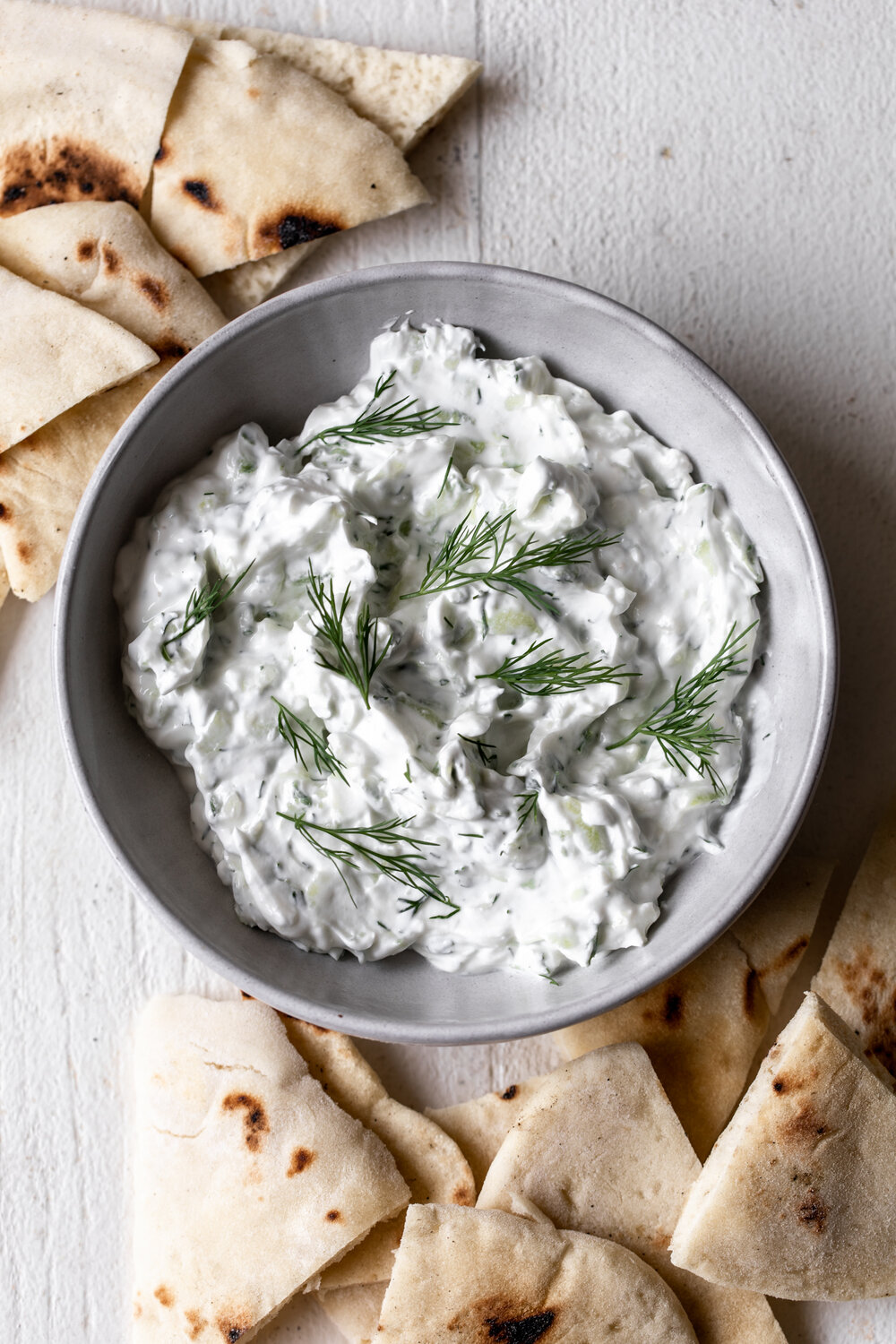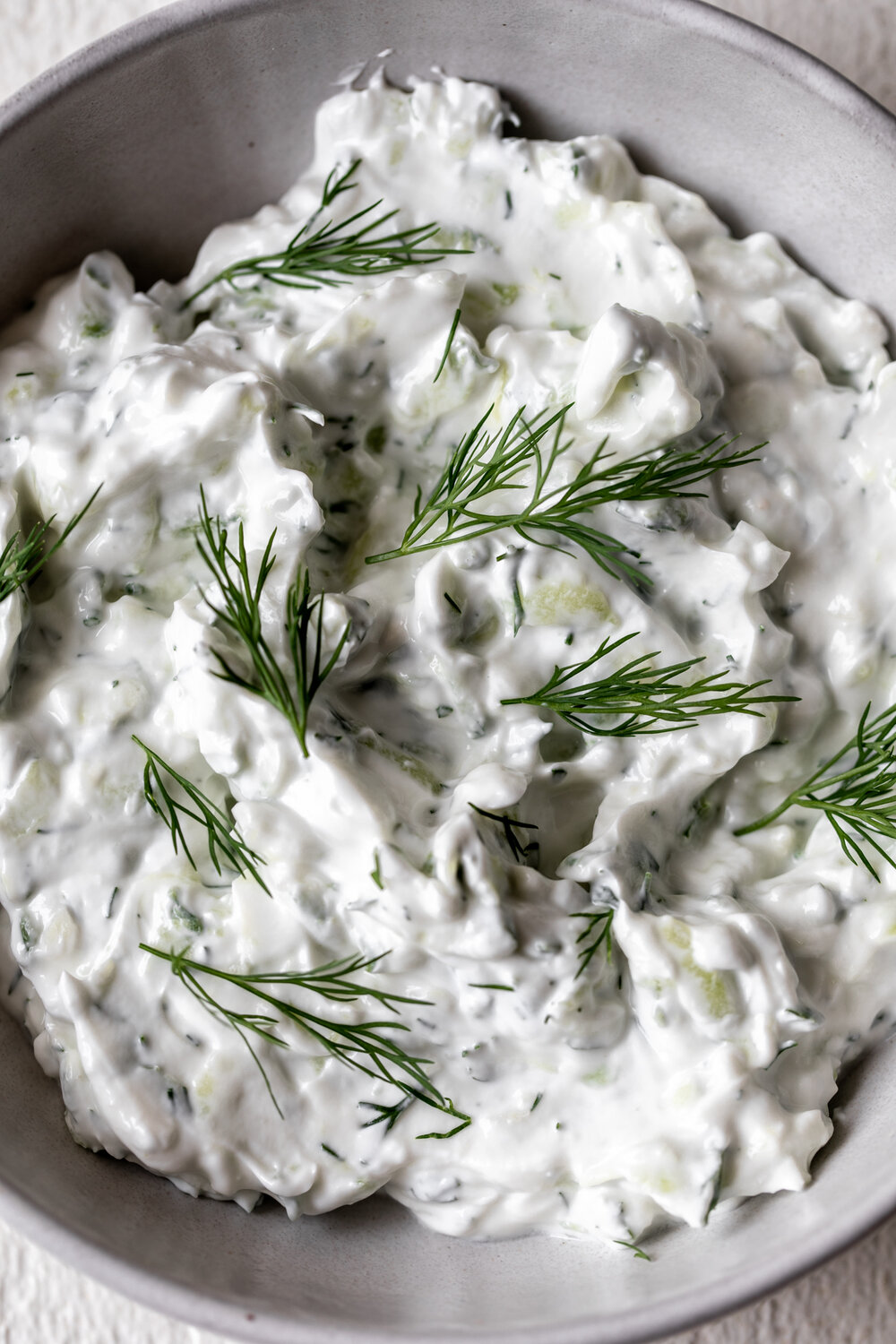 Tzatziki
Peel the cucumber then remove the seeds it by cutting the cucumber in half lengthwise. Use the tip of a teaspoon to gently scrape the seeds from the center of each half. Grate the cucumber into a medium mixing bowl.

Drain the grated cucumber in a mesh strainer and pat with a towel until it is completely dry (otherwise the tzatziki will come out watery, especially if you use a lower fat Greek yogurt.)

In a medium bowl slowly whisk the Greek yogurt, grated cucumber, garlic, lemon zest, lemon juice, sugar and dill. Season to taste with salt.

Refrigerate until ready to serve.
DID YOU MAKE THIS?
TAG ME ON INSTAGRAM TO BE FEATURED ON MY STORIES! @cookingwithcocktailrings