My brother goes to school at the University of Alabama in Tuscaloosa, located about an hour West of Birmingham. It's what you would call a real college town. Most of the Tuscaloosa is primarily sustained by the college, which of course is known for their incredible football program.
I went to school at Pepperdine University in Malibu, California and while an incredible experience, it was not a college town at all. As one of my college friends who came with me to a recent Alabama football game said "next time maybe we should go to a real college."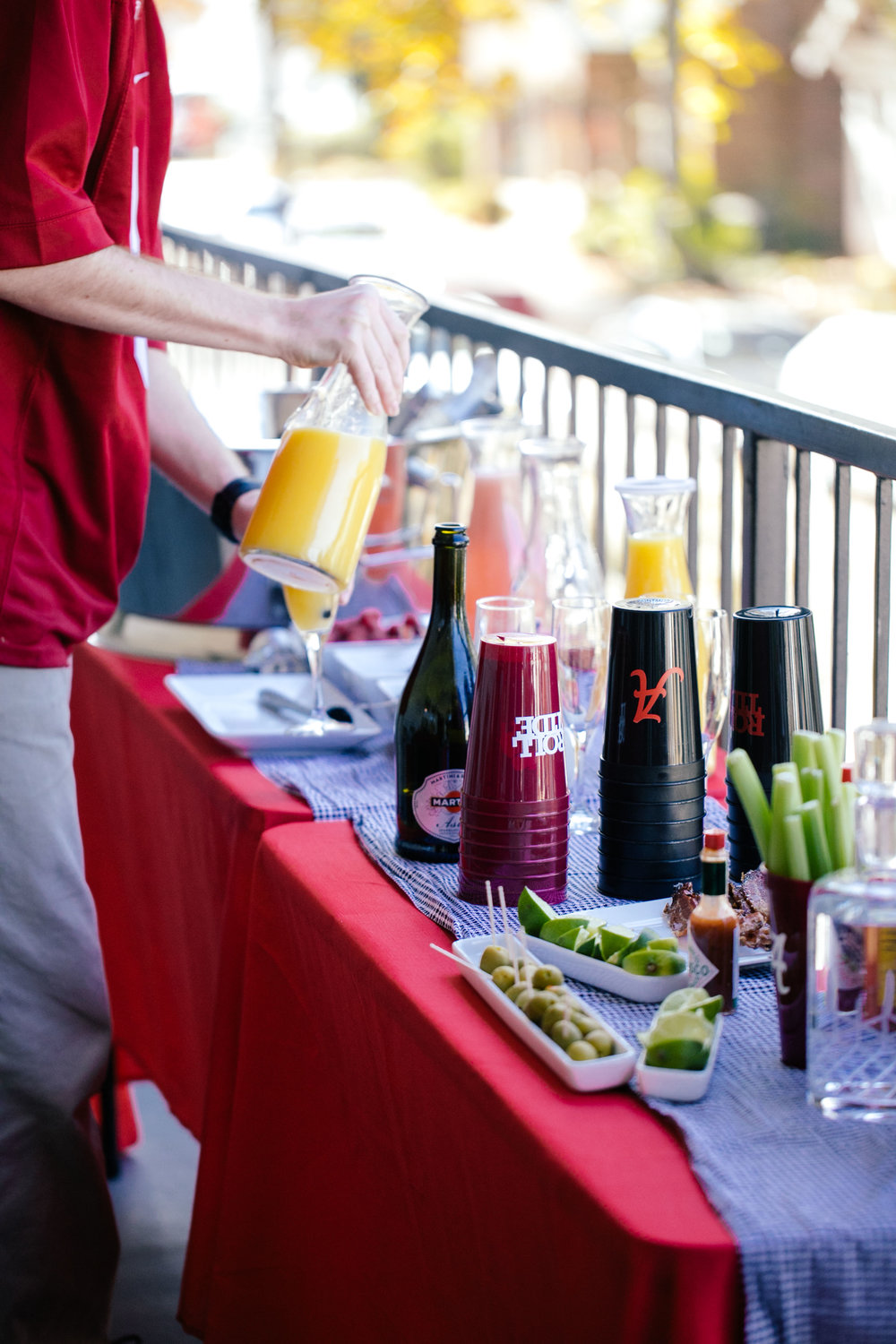 Why Alabama?
My family has always been football fans – growing up, Saturdays were for watching college football and Sundays were for the NFL games. But we never really had a college football affiliation until my brother started at Alabama. We were college football fans in need of a team. And it just so happened that we ended up major fans of the number one team in the nation. We fell hard for that southern charm. My brother's condo is only about 2 blocks from Bryant-Denny stadium, one of the largest college stadiums in the country seating over 100,000 people.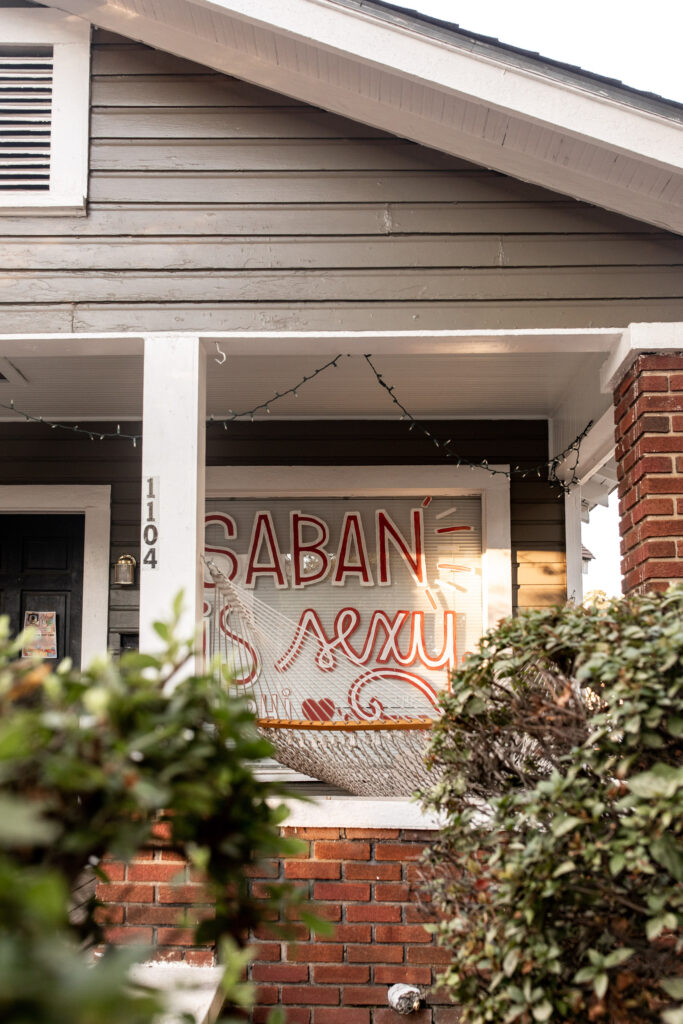 "Get up, its game day!" A college football game day in Tuscaloosa, Alabama is unlike any other. To outsiders it may look like a cult of people wearing coordinating outfits, all hailing the football god, Coach Nick Saban. This is a school that lives, eats and breathes football.
Tthe tent-city in the quad for tailgating is put up on Friday then on Saturday it's flooded with people. These aren't just tents – they are set up by the campus event staff with a full complement of camp chairs and catered food based on various packages. In some cases there are even large TVs equipped with DirectTV. That way you don't miss any other games while you're getting ready to watch the Crimson Tide.
Football is one thing that most college kids will wake up early for. Everyone is decked out in crimson, white and houndstooth – Alabama's colors. Boys are dressed in button downs, polo's, khakis and boots and girls in coordinating dresses and cowgirl boots. Everyone dresses up for game days in the South – you can't just go wearing a standard team t-shirt.
I usually end up traveling to Alabama about 3 times during football season. This year I made it to the opening game against USC in Dallas as well as home games in Tuscaloosa against Kentucky, Mississippi State and Auburn.
When I come back from a trip I always feel like I need a salad because I tend to gorge myself of all of the amazing southern food. How can you say no to fluffy warm biscuits, barbecue piled with all the fixings, and crispy fried chicken among other things?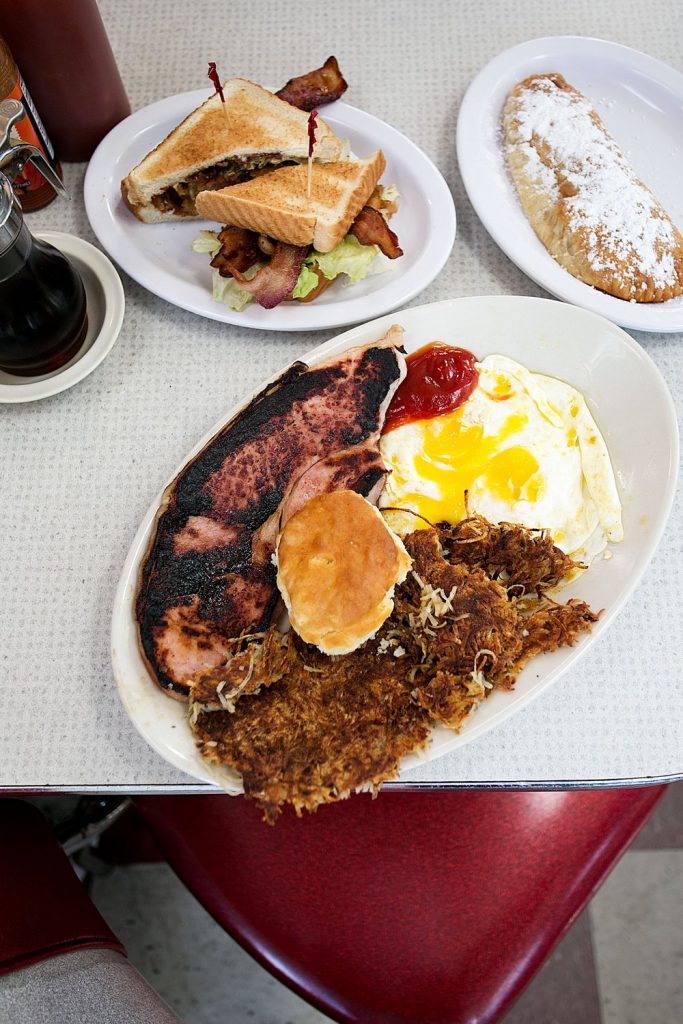 Some of my favorite spots in Tuscaloosa, Alabama:
1000 Paul W Bryant Dr, Tuscaloosa, AL 35401 | ramajamastuscaloosa.com
My favorite breakfast spot in Tuscaloosa. It's a shack-looking diner that stands a mere one hundred feet from the towering Bryant-Denny stadium. The all-day reasonably-priced breakfast spot is filled with all things Alabama football – memorabilia including hanging jerseys, and numerous photos. I always order the #2: a full breakfast of smoked ham, 2 over-easy eggs, hash browns and a biscuit. If you're looking for something a little smaller, go with the fried green tomato BLT.
If you still have room for dessert they have fried banana cream pie – it's basically a banana cream pie empanada. In my opinion it's a "must order" no matter what time of day you go.
They are also famous for their "championship burger". It consists of two 8-ounce patties on a bun (16 ounces total for the number of national championships Alabama has won) and is accompanied by lettuce, tomato, onion, pickle, thick-cut bacon, and onion rings as well as mustard, mayo and ketchup. Another draw is that the owner of Rama Jama's could be Nick Saban's twin.
Must-order: Fried Green tomato BLT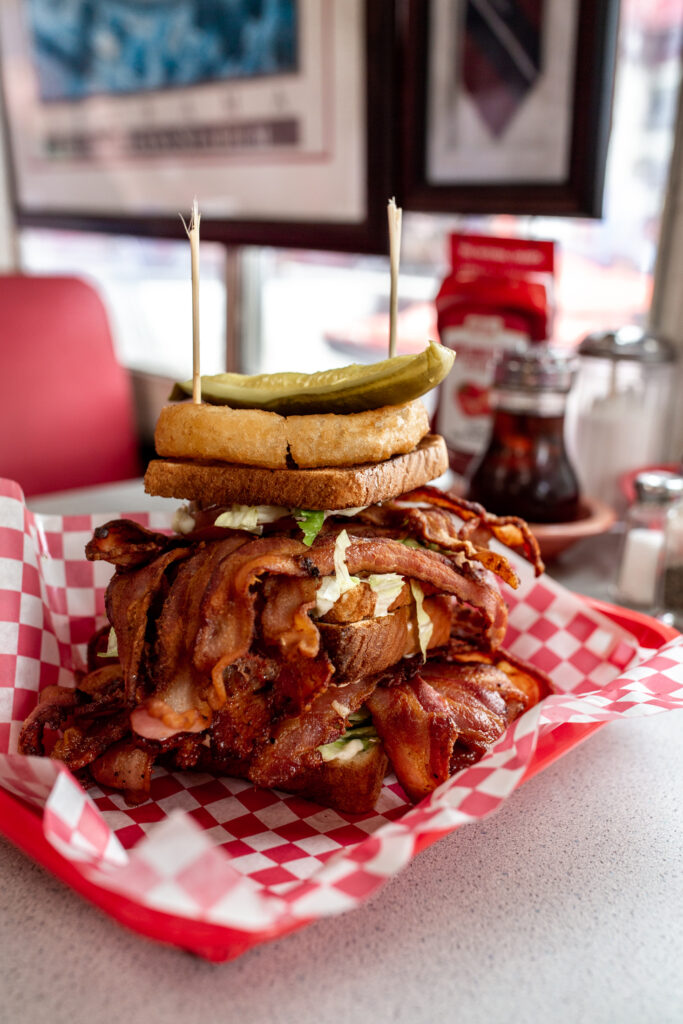 508 Greensboro Ave, Tuscaloosa, AL 35401 | chucksfish.com
Chuck's is the place to take your parents when they come into town. Set in the middle of Tuscaloosa , it's an upscale restaurant with a diverse seasonal menu of fish and meat entrées, pizza cooked in a wood fire oven and a sushi bar upstairs. While I'm often skeptical of a restaurant that tries to do it all, Chuck's does it well.
The only downside is that they don't take reservations and it fills up quickly. If you're like me and hate to wait and have more than a few people in your party then I recommend getting there right when it opens at 5pm. Nick Saban holds his recruiting dinners in the private dining room upstairs so you know it's good.
I would recommend ordering a few appetizers to start. The gulf oysters appetizer come with fried oysters topped with soy caramel and hot sauce. The uptown shrimp (a fried shrimp dish that is tossed in a spicy sauce on a bed of spicy slaw) and the fried green tomatoes served with a side of Creole honey mustard are a two of my favorites. While they specialize in fish and you can't go wrong with the catch of the day. One of my favorite dishes I've had at Chuck's is a menu special of crispy roast duck breast. The seared duck is paired with a sweet blueberry demi-glaze that balances the savory meat. For dessert I always get the white chocolate bread pudding. No matter how full I am, it's the perfect sweet bite to end the meal.
Must-order: fried gulf oysters and fried green tomatoes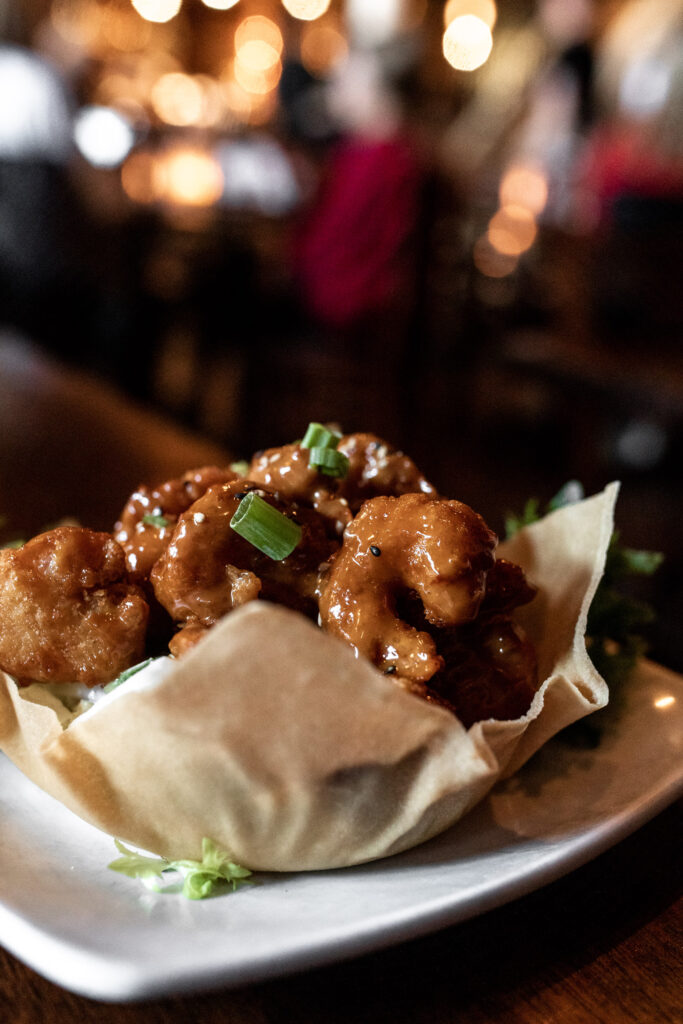 5535 15th Avenue East, Tuscaloosa, Al 35405 | dreamlandBBQ.com
While Dreamland BBQ now has numerous locations around Alabama and Georgia (including a window inside Bryant-Denny stadium), the headquarters and BBQ pit that started it all is in Tuscaloosa. I recommend ordering from their catering menu to easily feed a crowd for tailgates. We've ordered the "Taste of Dreamland" package which feeds 20 to 25 people. The package includes pork, chicken, sausage, rib tips, a choice of "fixin's" like baked beans, mac and cheese or coleslaw, sweet tea and banana pudding for dessert.
Must order: Pulled pork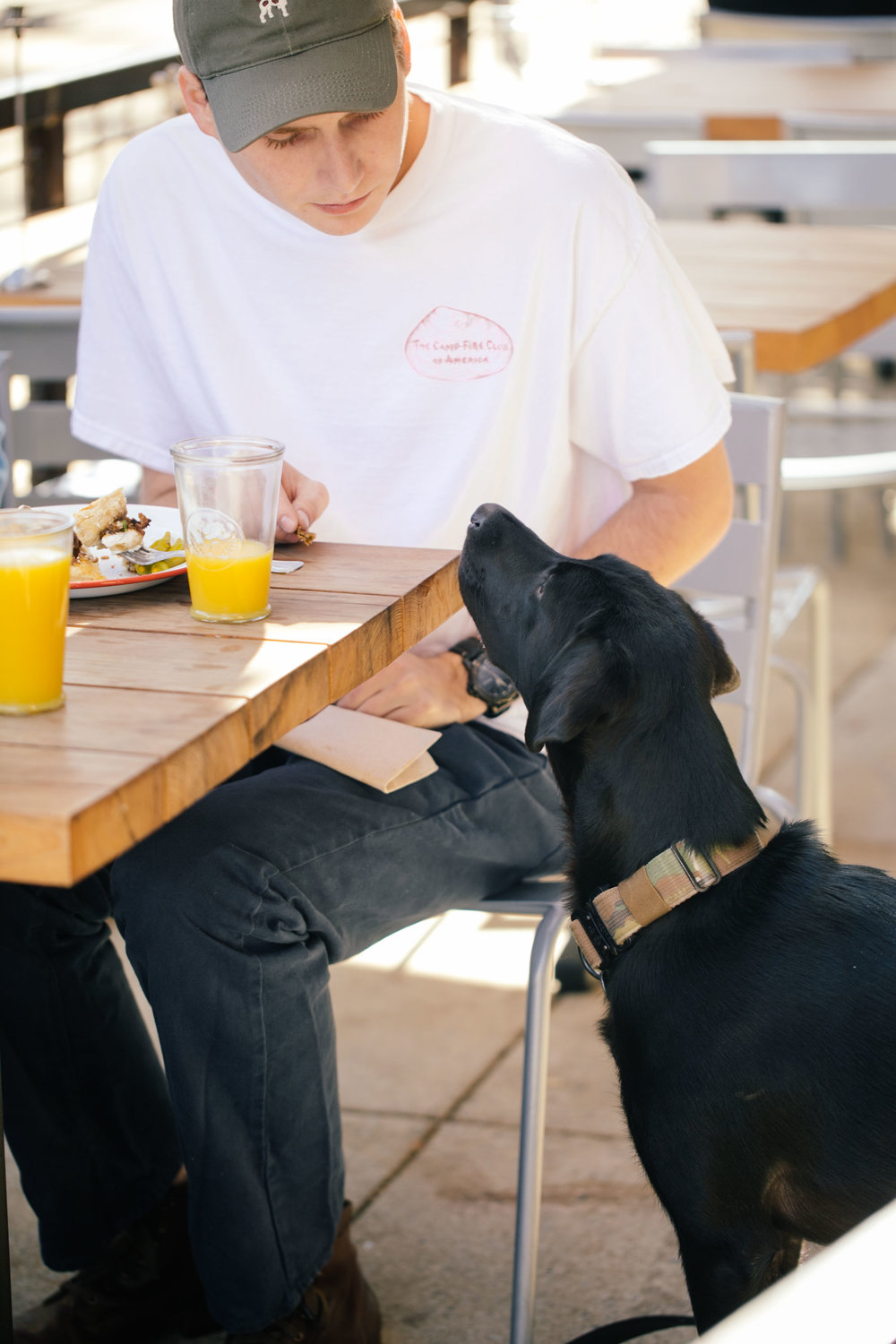 2324 6th Street, Tuscaloosa, Alabama 35401| Five-bar.com
FIVE is a Southern spot with upscale bar food that is great for a quick dinner. The name refers to the five main courses that rotate on their menu. Don't let the simple menu fool you, all of their dishes are unique and flavorful. In addition to dinner they also have a great coffee bar and brunch/ lunch offerings. FIVE has a few other locations around Alabama, including Birmingham and Mobile.
Their baked avocado appetizer is the inspiration behind my similar recipe made with chopped shrimp and bacon in a spicy mayo sauce. I also love the baked pimento cheese topped with red pepper jam with a side of herb crostini to start and crispy fried uptown chicken in a sweet and spicy sauce with Asian-inspired slaw.
Must order: Baked avocado, baked pimento cheese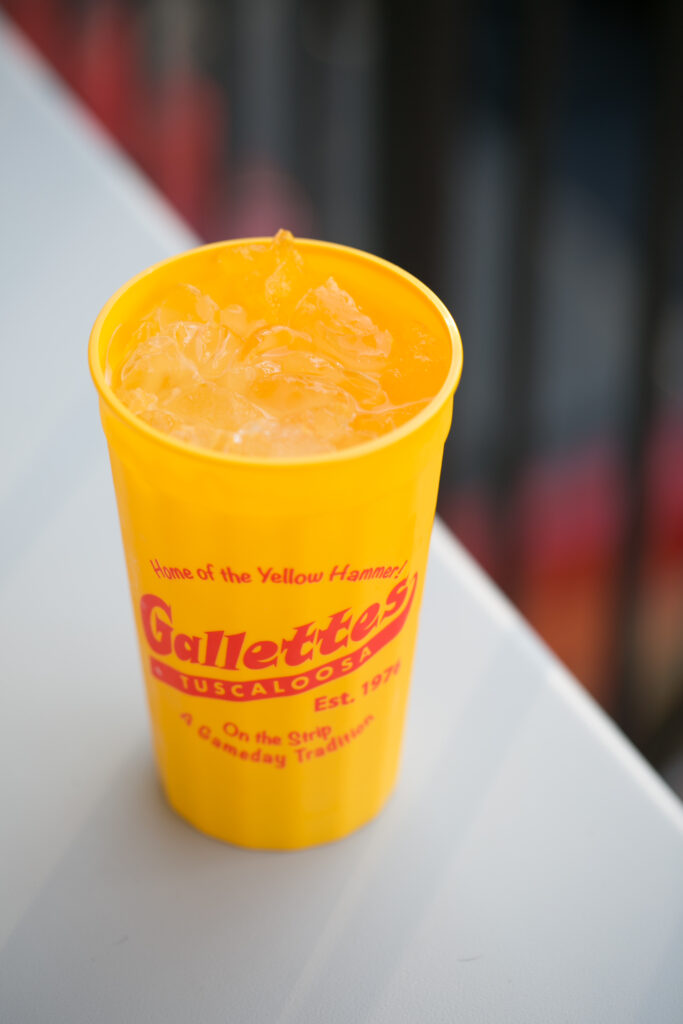 1021 University Blvd, Tuscaloosa, AL 35401 | facebook.com/galettes
This one is less about the location itself and more about the drink they made famous. Gallette's is a standard college dive bar labeled with a sole sign noting it as the "campus party store". It's located on "the strip" close to the stadium. Gallette's is where they serve the "yellow hammer." The famous cocktail named for the Alabama state bird is most likely made with vodka, rum, orange juice, pineapple juice and amaretto (the real recipe is a well kept secret.) While the drink seems mild it packs a punch. At the bar you can see the drink in giant juice machines like the ones you find slushies in.
Must-order: Yellow Hammer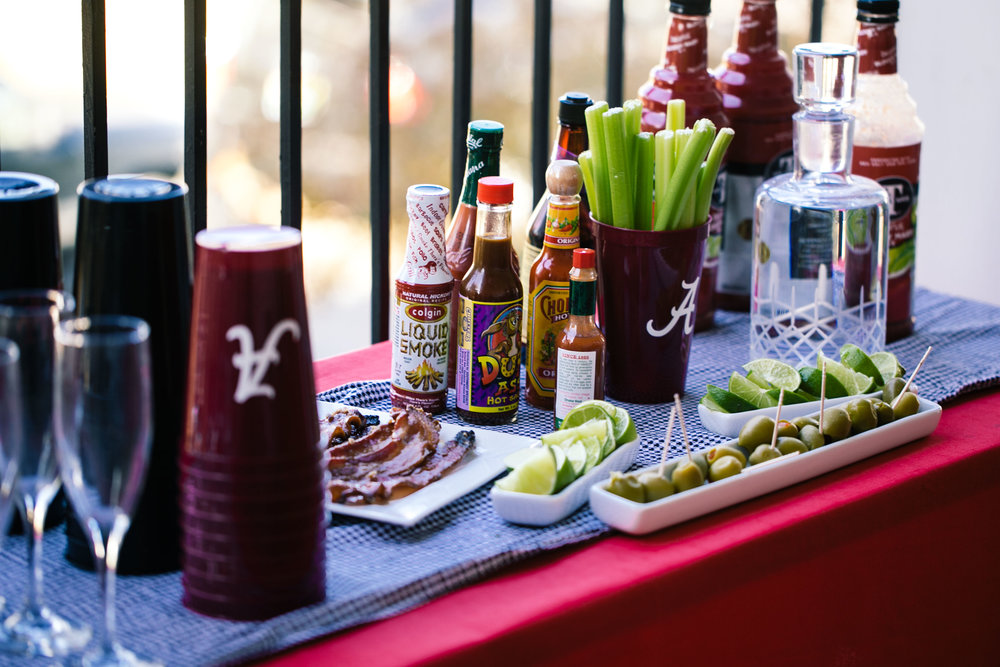 405 23rd Ave, Tuscaloosa, AL 35401 | avepub.com
When I first walked into the Avenue Pub I noticed the two-story loft with bar games on top. Tucked in the stairway is a small bar with a menu listed on a chalkboard including many specialty beers from Birmingham and other local breweries. If you want to listen to some live music this is a good spot.
The Avenue Pub is famous for their juicy gourmet bacon burgers that are served on planks of wood. The burger is simple yet delicious. With beef patties topped with provolone cheese and bacon served with mixed greens, sliced red onion and mayonnaise it's an easy favorite. Go for brunch if only for the chicken biscuit with house-made sausage gravy and an extravagant bloody Mary piled with bacon.
Must-order: the Burger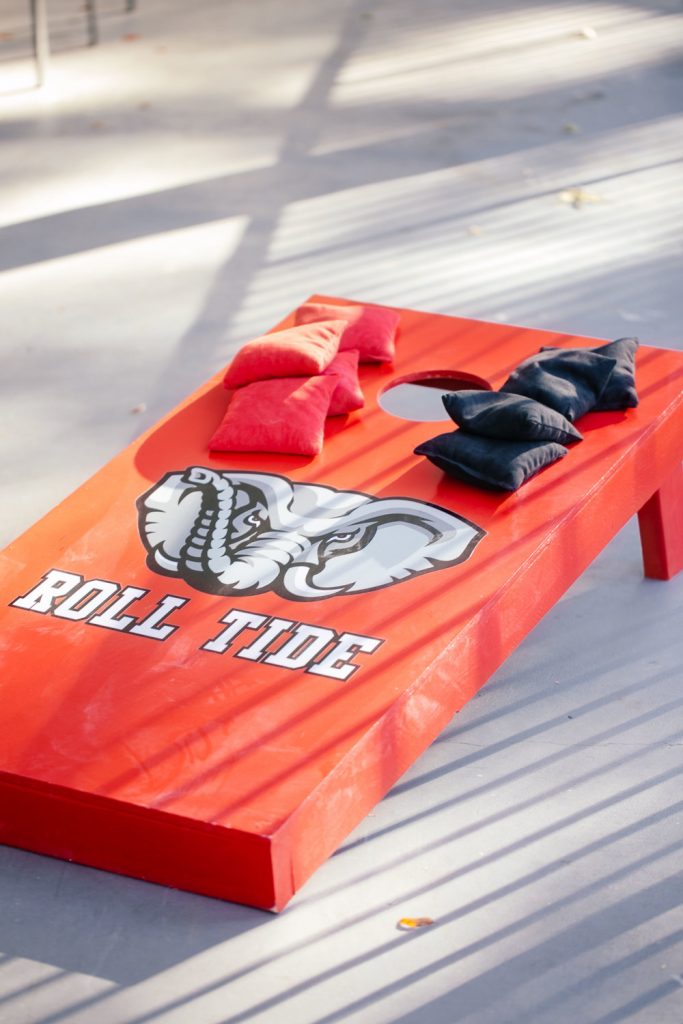 2312 4th St, Tuscaloosa, AL 35401 | crimson2go.com
Though we typically come here more to drink rather than to eat, you can't go wrong with Don Toño's Restaurant & Cantina. They have the best frozen mango margaritas – try my recipe here!. They are strong and they are delicious. The frosty cocktails come in mugs (either a small or a large). We have had some of the best times getting our whole group together and pushing some of the tables together for rounds of margaritas and enchiladas. If going with a large group I recommend going at an off hour.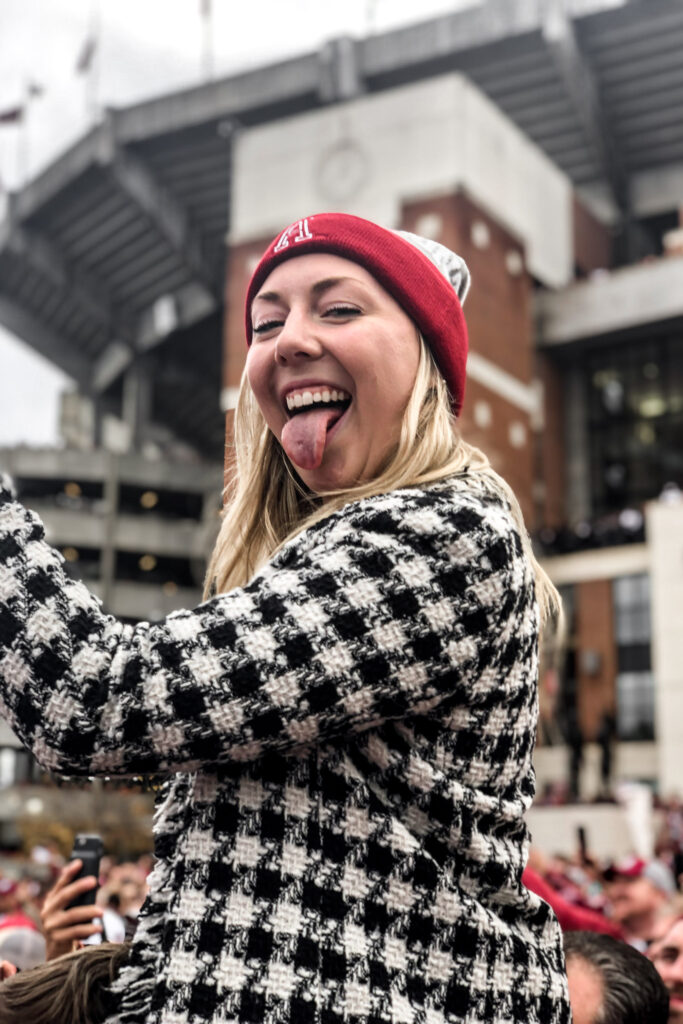 1211 Martin Luther King Jr. Blvd. Northport, Alabama 35476 | archibaldbbq.com
Archibald's is a small rustic spot with some incredible classic BBQ in Northport just across the Black Warrior River. The cinderblock building and the recipes are the same as when it was opened by George and Betty Archibald back in 1962. With a second location on Greensboro Avenue, the business has been kept in the family, passed on through three generations. The open-pit is fed with hickory wood for their signature fall of the bone slabs of ribs, whole pork butts and chicken wings. It's a great option for catering on game days.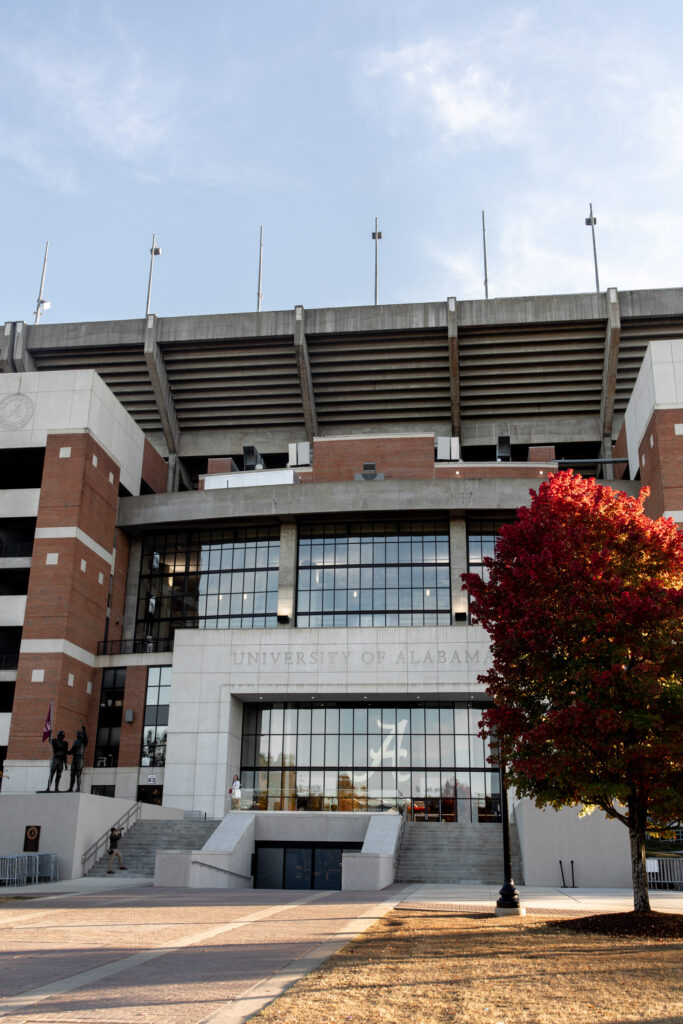 Tuscaloosa is nothing like what I expected it to be. When my brother told us he had decided to attend the University of Alabama we were confused as to why he wanted to go so far South.
We have been pleasantly surprised at the lively college town or as they call it – a "drinking town with a football problem." It's always fun to make a trip down for a weekend, especially when it's for a football game. Since we now own condos close to Bryant-Denny stadium the tailgating is always fun! Nothing compares to SEC football.
Roll tide!