This post is sponsored by Visit California.
Monday January 23, 2020 – Thursday January 23, 2020
I love road trips; and while this one was a solo trip I also love when a group of us all piling pile into a car filled with snacks (but not too many drinks because I hate stopping). Coming from Los Angeles a quick road trip can lead you to completely different terrains – snow covered landscapes, lush green terrains or complete dessert, all just the opposite from the cityscape. On this trip I downloaded an audiobook and set off on my little adventure, spending about 24 hours in each in Conejo Valley, Santa Ynez Valley and Santa Maria Valley, but each one could easily be made into a weekend trip from Los Angeles.
While I was traveling by myself for most of it, I was never really alone. Taking photos of my meals nonstop is usually an ice breaker, and everywhere I went there was one thing in common – everyone wanted to share what they loved about the areas they live in. From restaurant and bar recommendations to explanations on what they are known for, they wanted to increase tourism in their areas and show off what makes their home great.
Conejo Valley lies about 40 miles outside of Los Angeles, easily accessible by a scenic drive through Malibu or trip North up the 101 (do I sound like an SNL skit of the Californians yet??). I'm quite familiar with the area since my in-laws live in Westlake, one of the towns within Conejo Valley. It makes for a great day trip for hikes or to get out of the city for a bit.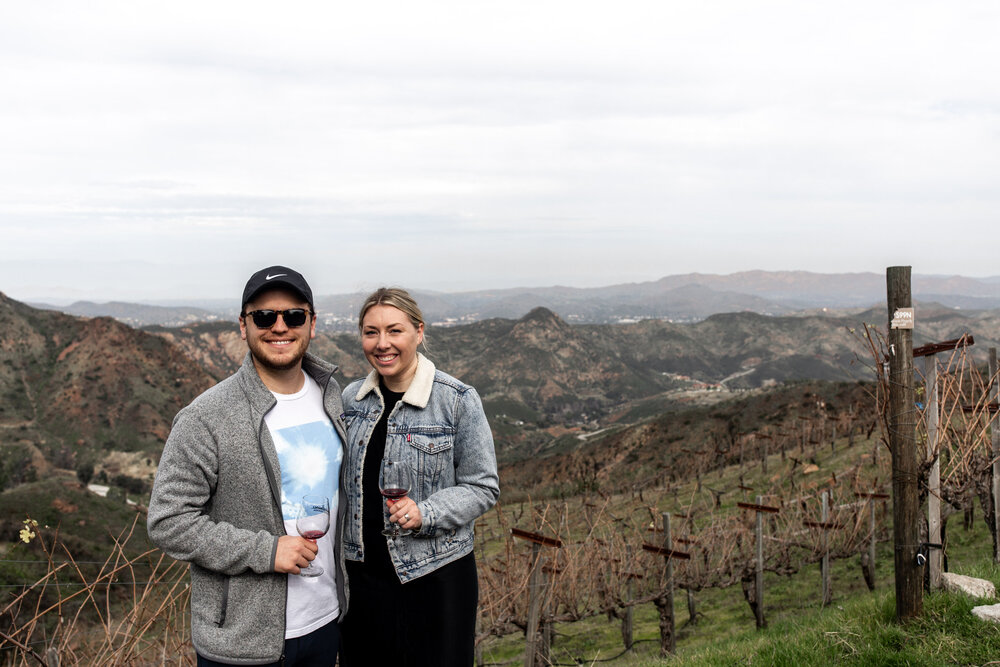 To Eat
This spot is a combo deal for eat and drink since it is also a brewery. The owner, Jeff, runs the restaurant side while his partner, focuses on the brewery side of the business, providing a complementary beverage pairing that has been created in copper tanks. The tavern gets the name from the wood that lines the interior – wood that has been taken from area barns and also decorates its scratch kitchen. Their tortillas are made in house, starting with pressing the masa, and the beef burgers are made from a flavorful custom grind of chuck and short rib. Among their burger selections is the "forager burger" which is topped with a mix of portobello, shiitake and oyster mushrooms, Taleggio cheese, garlic aioli, red onion and crispy battered onion rings.
The standout dish to me was the "Hogzilla" a half pig's head split, brined overnight and roasted with fragrant five-spices until the skin crackles and the meat is extremely tender. The impressively presented dish is fit for at least 2 people. It comes with lettuce leaves, vermicelli rice noodles, pickled vegetables, flatbread and a house-made hoisin ideal for self-assembly.
Must order: The "Hogzilla"