This post is sponsored by Visit California.
Monday January 23, 2020 – Thursday January 23, 2020
I love road trips; and while this one was a solo trip I also love when a group of us all piling pile into a car filled with snacks (but not too many drinks because I hate stopping). Coming from Los Angeles a quick road trip can lead you to completely different terrains – snow covered landscapes, lush green terrains or complete dessert, all just the opposite from the cityscape. On this trip I downloaded an audiobook and set off on my little adventure, spending a day in each in Conejo Valley, Santa Ynez Valley and Santa Maria Valley, but each one could easily be made into a weekend trip from Los Angeles and a beautiful drive along the Pacific Coast Highway.
While I was traveling by myself for most of it, I was never really alone. Taking photos of my meals nonstop is usually an ice breaker, and everywhere I went there was one thing in common – everyone wanted to share what they loved about the areas they live in. From restaurant and bar recommendations to explanations on what they are known for, they wanted to increase tourism in their areas and show off what makes their home great.
4 Days In The Central Coast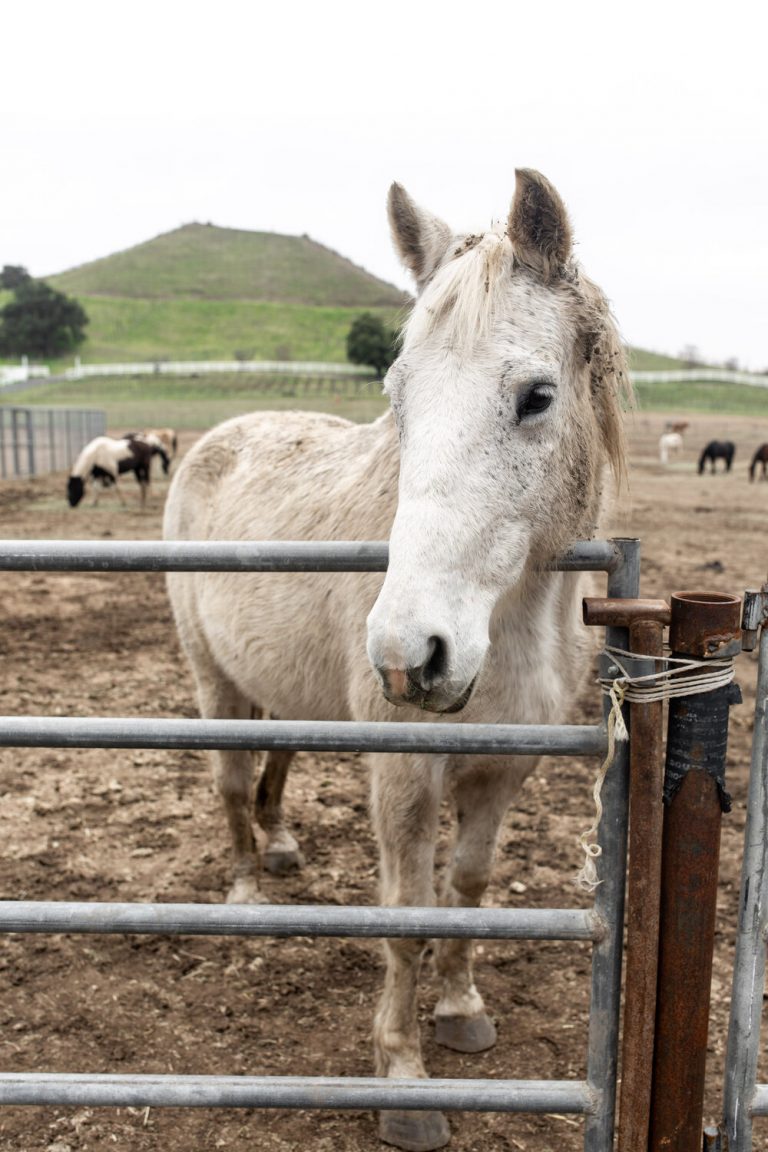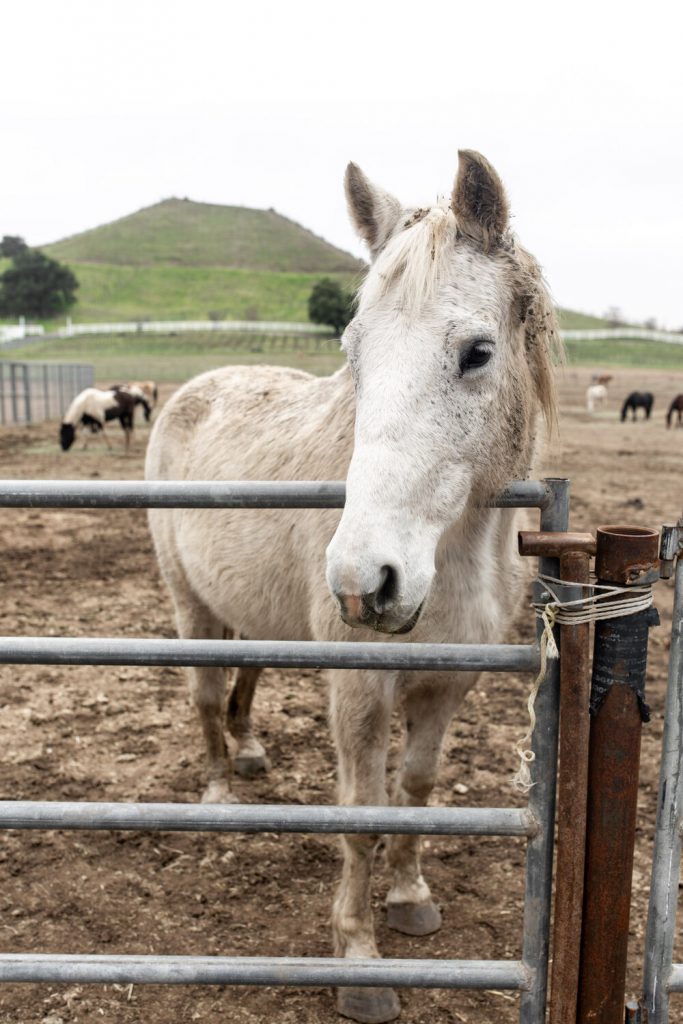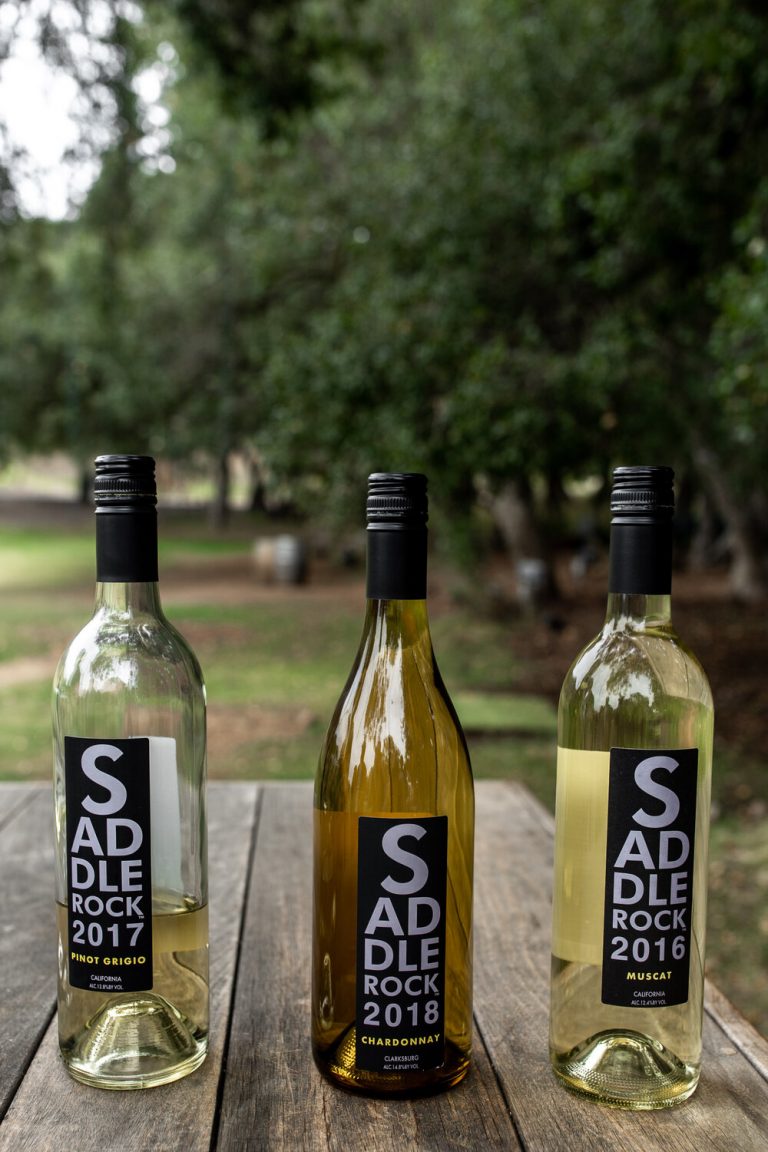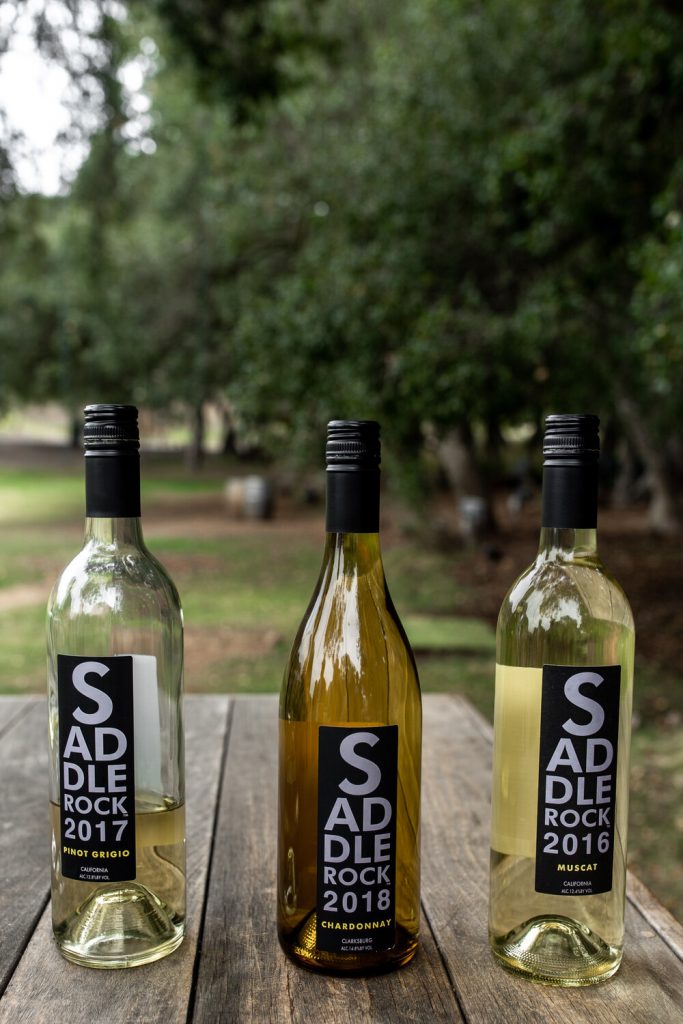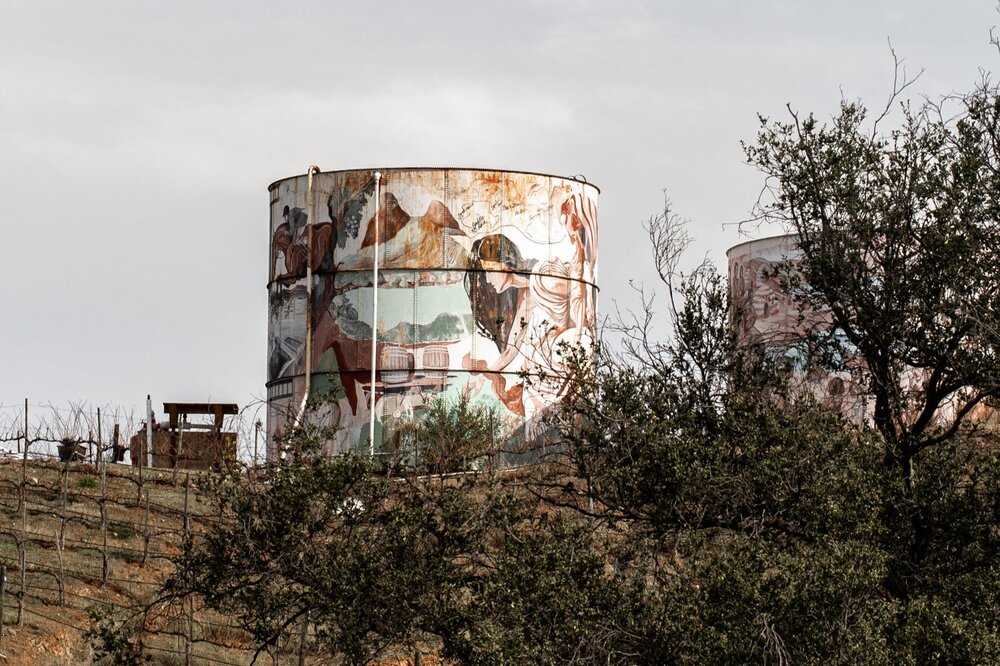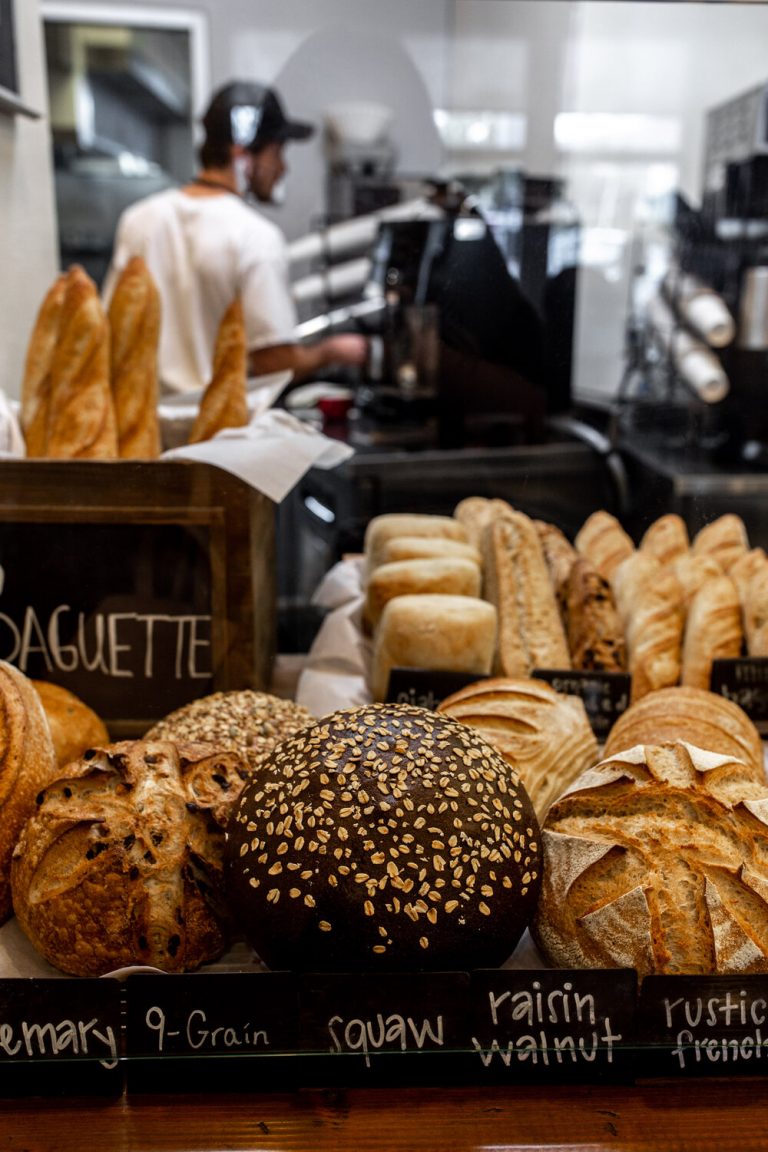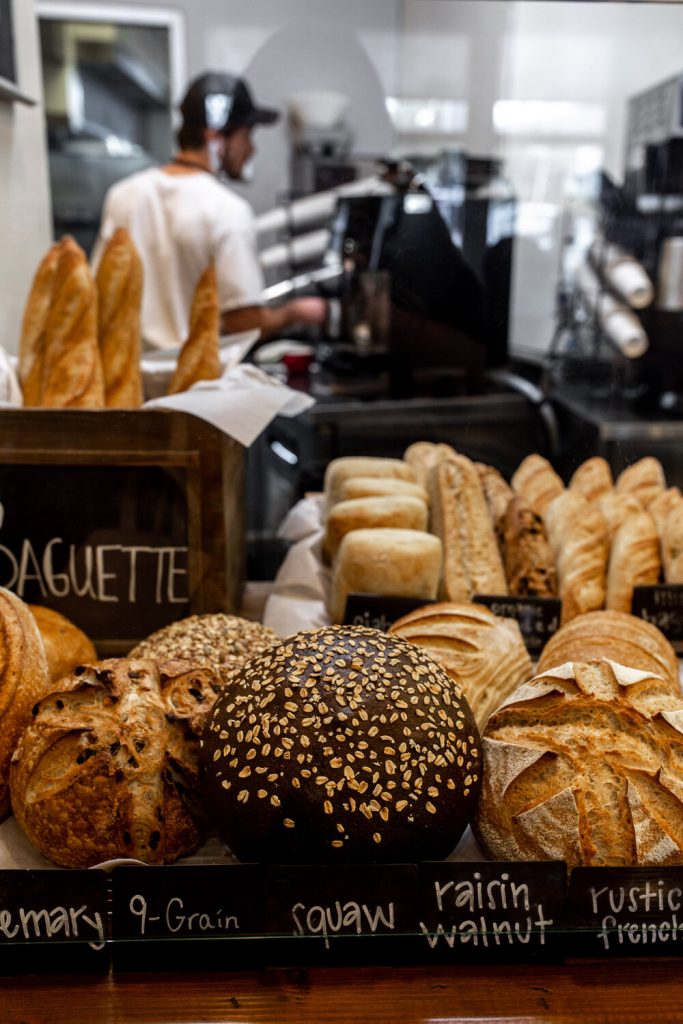 Conejo Valley lies about 40 miles outside of Los Angeles, easily accessible by a scenic drive through Malibu or trip North up the 101 (do I sound like an SNL skit of the Californians yet??). I'm quite familiar with the area since my in-laws live in Westlake, one of the towns within Conejo Valley. It makes for a great day trip for hikes or to get out of the city for a bit.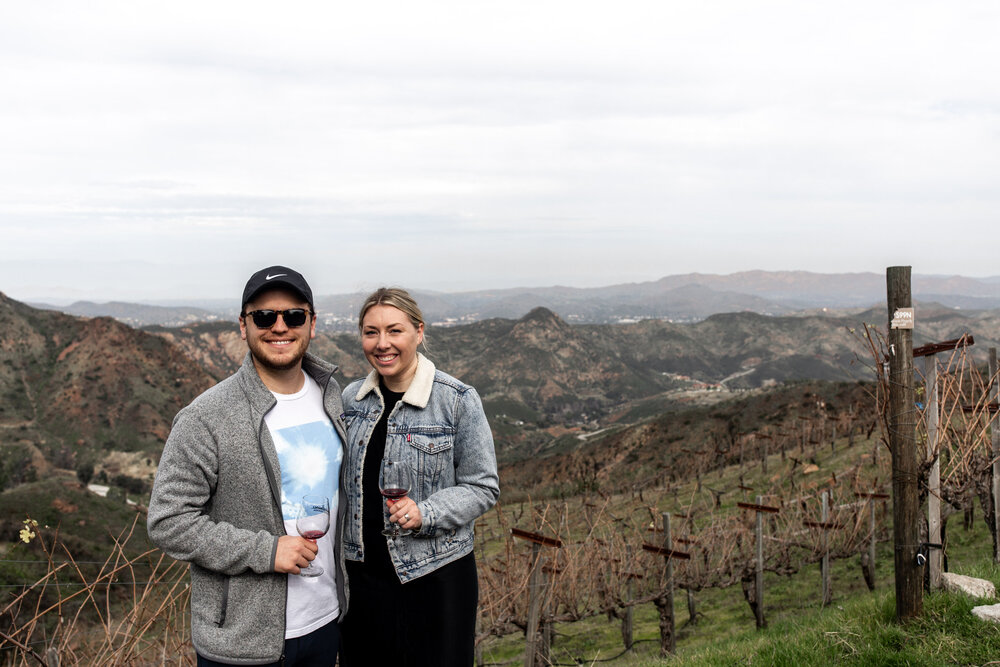 To Eat
This spot is a combo deal for eat and drink since it is also a brewery. The owner, Jeff, runs the restaurant side while his partner, focuses on the brewery side of the business, providing a complementary beverage pairing that has been created in copper tanks. The tavern gets the name from the wood that lines the interior – wood that has been taken from area barns and also decorates its scratch kitchen. Their tortillas are made in house, starting with pressing the masa, and the beef burgers are made from a flavorful custom grind of chuck and short rib. Among their burger selections is the "forager burger" which is topped with a mix of portobello, shiitake and oyster mushrooms, Taleggio cheese, garlic aioli, red onion and crispy battered onion rings.
The standout dish to me was the "Hogzilla" a half pig's head split, brined overnight and roasted with fragrant five-spices until the skin crackles and the meat is extremely tender. The impressively presented dish is fit for at least 2 people. It comes with lettuce leaves, vermicelli rice noodles, pickled vegetables, flatbread and a house-made hoisin ideal for self-assembly.
Must order: The "Hogzilla"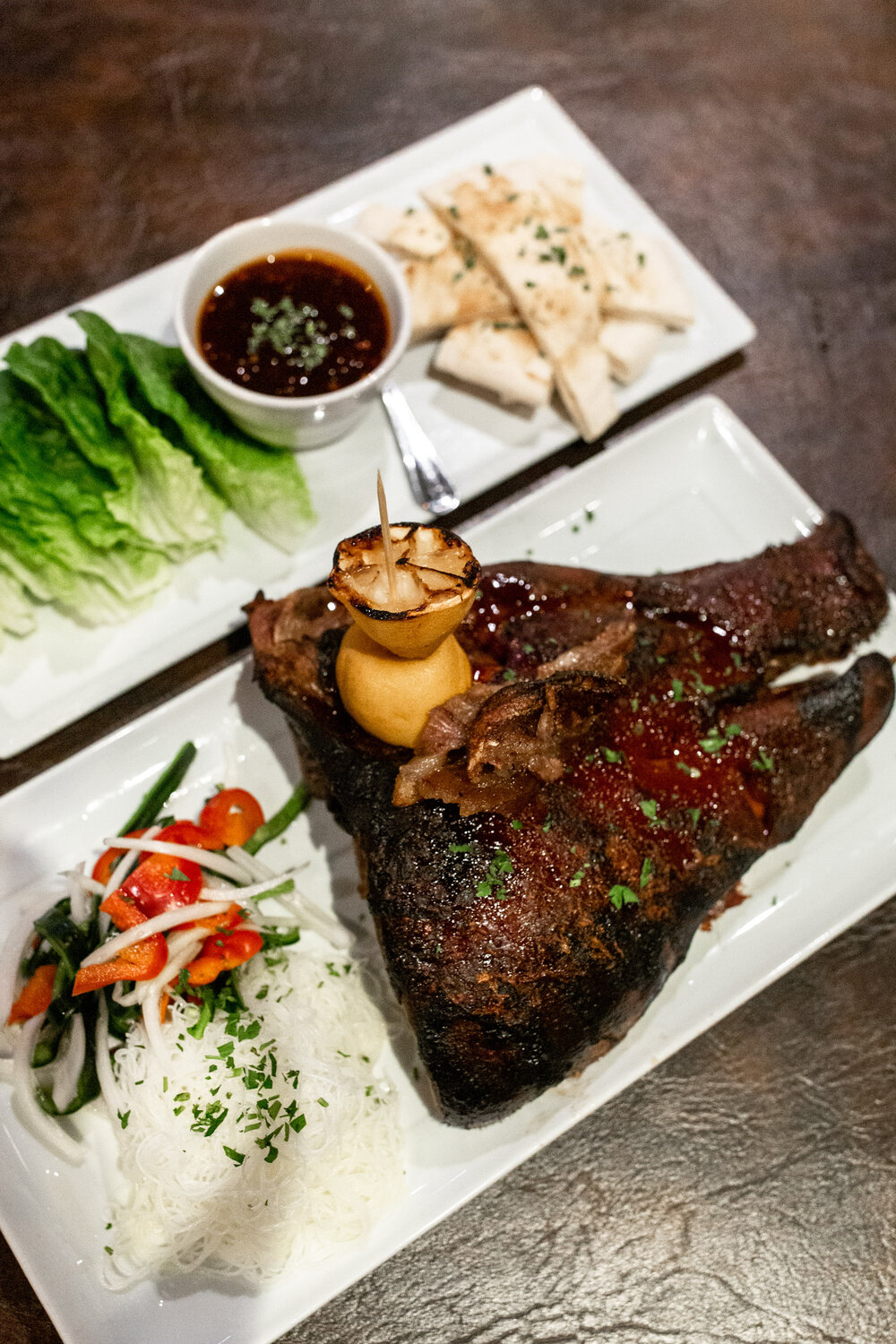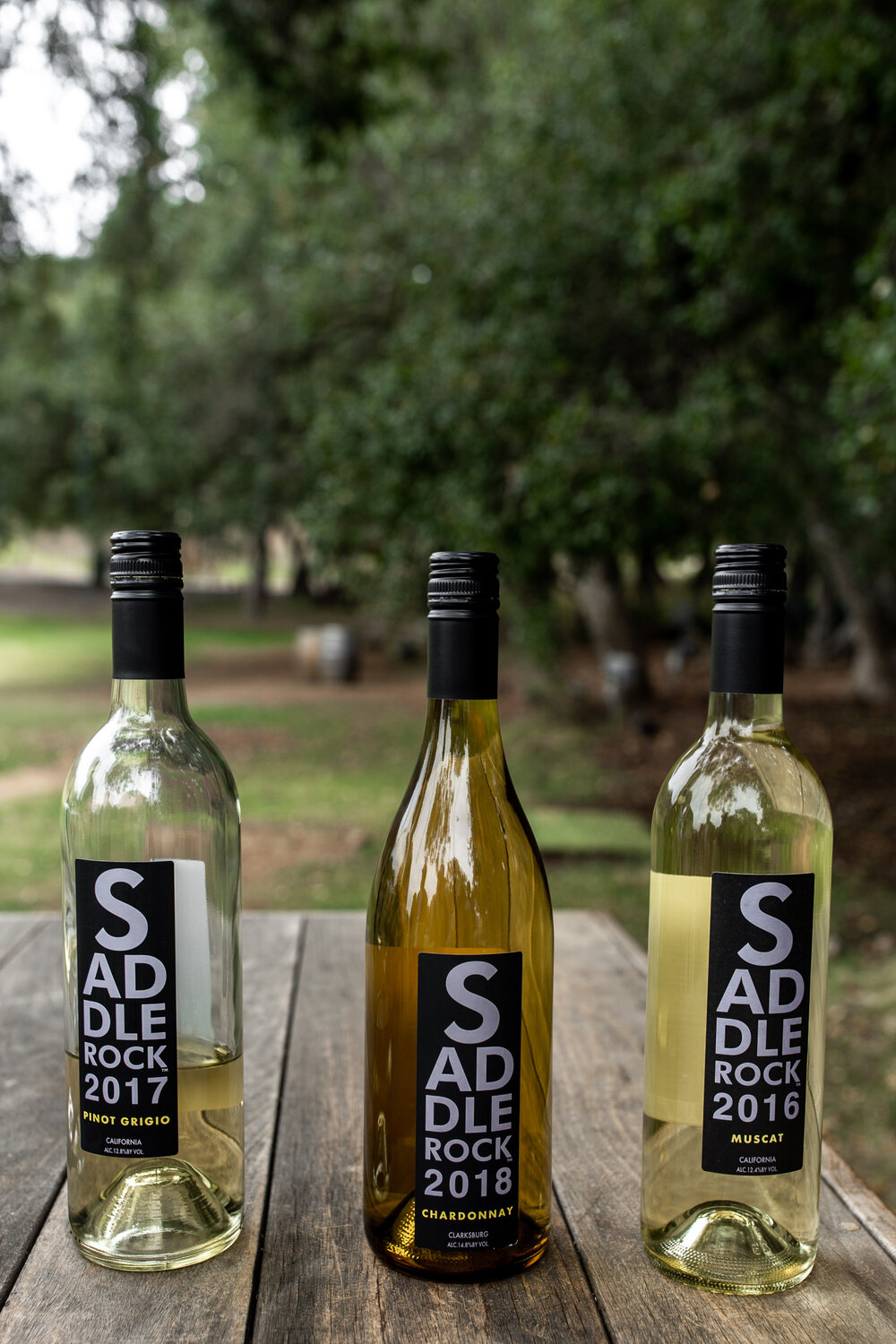 To Stay
Make use of Hilton honors points and stay at the Homewood Suites in Agoura Hills. It's located just off the 101 freeway and in the middle of a ton of great restaurants. They housed many families who evacuated due to last year's fire and have since started a little lending library in the lobby where guests are encouraged to "take a book, leave a book".
To Do
Canyon Club
Since I went to college in Malibu, I know the Canyon Club. Located in Agoura Hills, it is a great small music venue that showcases some super bands (my husband, Aaron, even played there a few times in high school).
Hiking in the Santa Monica Mountains
Work up a sweat hiking through the Santa Monica mountains and then stop by one of the aforementioned breweries for a refreshing beer and hearty lunch. I like the Solstice Canyon Trail in Malibu. It's an easy 3.2 mile loop that runs by the ruins of a ranch that burned down in the 1982 fires and features a small waterfall. You can even see the Channel Islands National Park.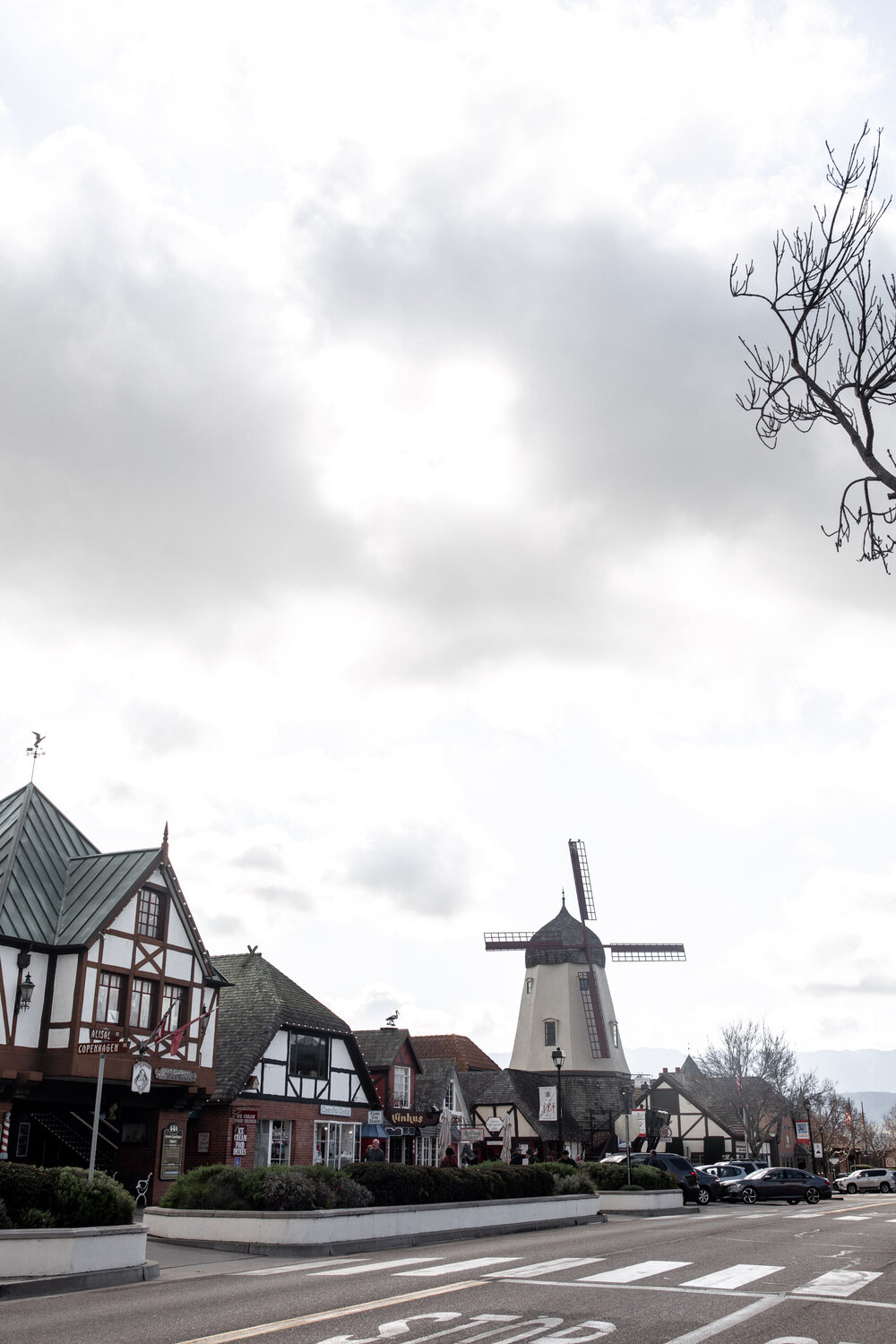 The Santa Ynez Valley is just up past Santa Barbara, about a 2 hour and 30 minute drive from Los Angeles. From Santa Barbara the 154 is the more scenic route; the drive goes through the lush Los Padres mountains typically layered in a light fog and past the picturesque Lake Cachuma, which is worth a quick stop.
The area is known one of the most popular wine regions in California outside of Napa Valley. It's made up of 6 towns which all have their own distinct vibe – there's Santa Ynez, a sophisticated cowboy town; Solvang which is distinctly Danish; Los Olivos a picturesque country town; Los Alamos, an old Western town; Ballard with classic small-town charm and Buellton a more industrial yet small town.
The area is known best for its wines and wine-tasting experiences but has transformed into an incredible eating experience as well. When you think of Santa Barbara wines it's actually a misnomer. All of the wines are coming from the Santa Ynez and Santa Maria valleys. The Santa Ynez mountains are a transverse coastal mountain range which means they run East to West (all others from Alaska to Chile run West to East). This allows the mountain range to pull in a cool funnel of air which is great for pinot noir grapes. The variety "in terroir" is like having the Burgundy, Rhone and Provence regions in France within 20 miles of each other.
To Eat
Serving a fresh California twist on Italian dishes in a Santa Ynez farmhouse since 2013, SY Kitchen makes for a perfect lunch stop in between wineries. Start out with a craft cocktail. The El Viejo with mezcal, jalapeño, pineapple, cilantro, agave and lime is perfect for tequila drinkers who like a bit of spice. The yellow beet salad with thinly sliced beets, hazelnuts and goat cheese. The pea salad with peas, arugula, ricotta salata, and celery root are both good choices to start. The spinach ricotta gnocchi with duck ragú and porcini mushrooms shine as an entrée.
Must order: ricotta gnocchi with duck ragú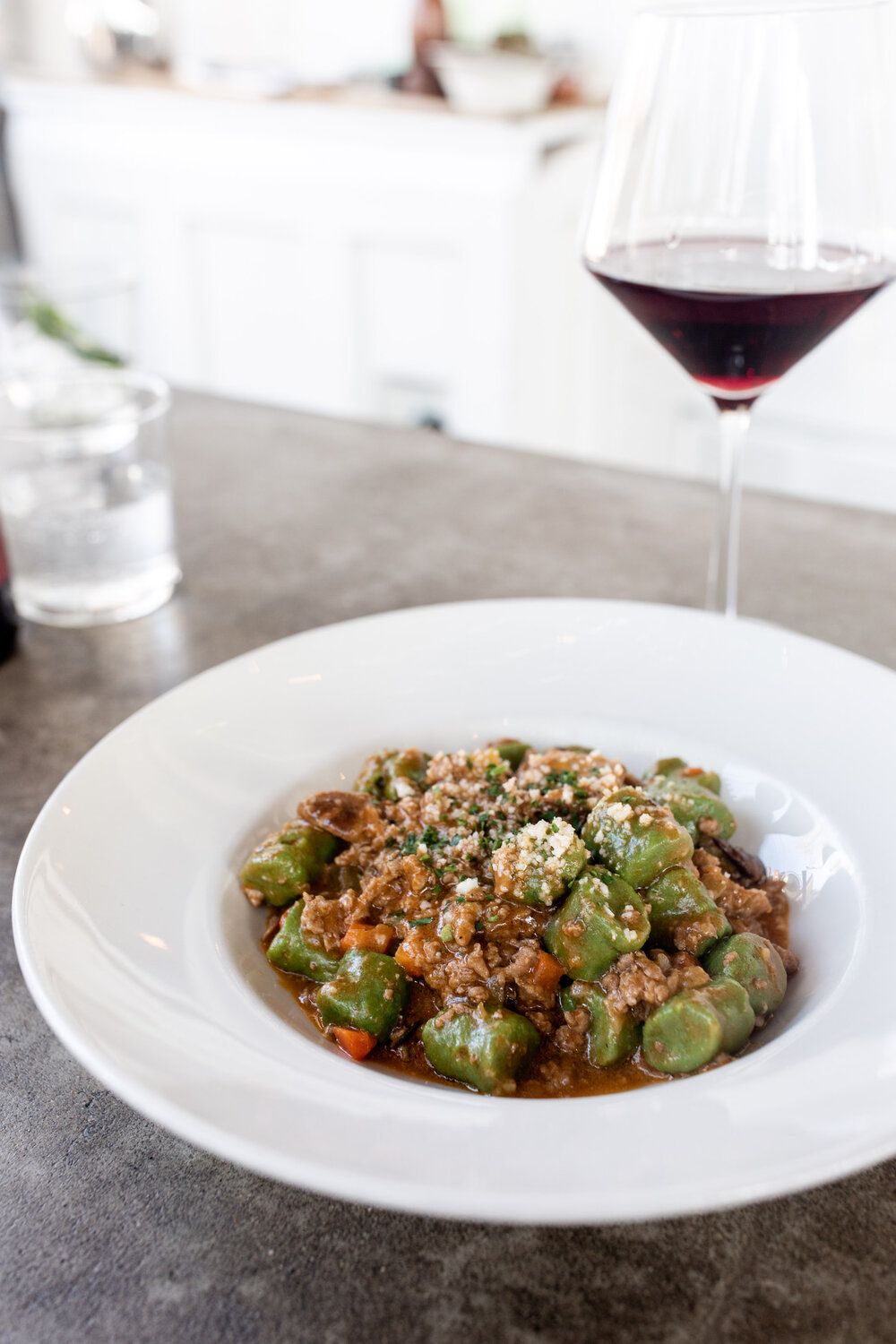 The popular new restaurant in The Landsby hotel is known for their cocktails and fresh seasonal menu featuring local California ingredients. Instead of bread, the restaurant serves flatbread with za'atar and romesco sauce. I started with the ceviche, a citrus cured locally sourced whitefish, accompanied by avocado, red onion, cucumber and a house-made hot sauce. My trip coincided with Santa Ynez Valley Restaurant Weeks so I opted for the 3-course dinner for $20.20, a special which will be running through the end of January. First was a starter salad, then braised short ribs with roasted root vegetables served with a light red wine mole that complemented but didn't overpower the flavor of the beef. Dessert was a zippy ginger crème brûlée, always a favorite dessert of mine.
Must order: Braised short ribs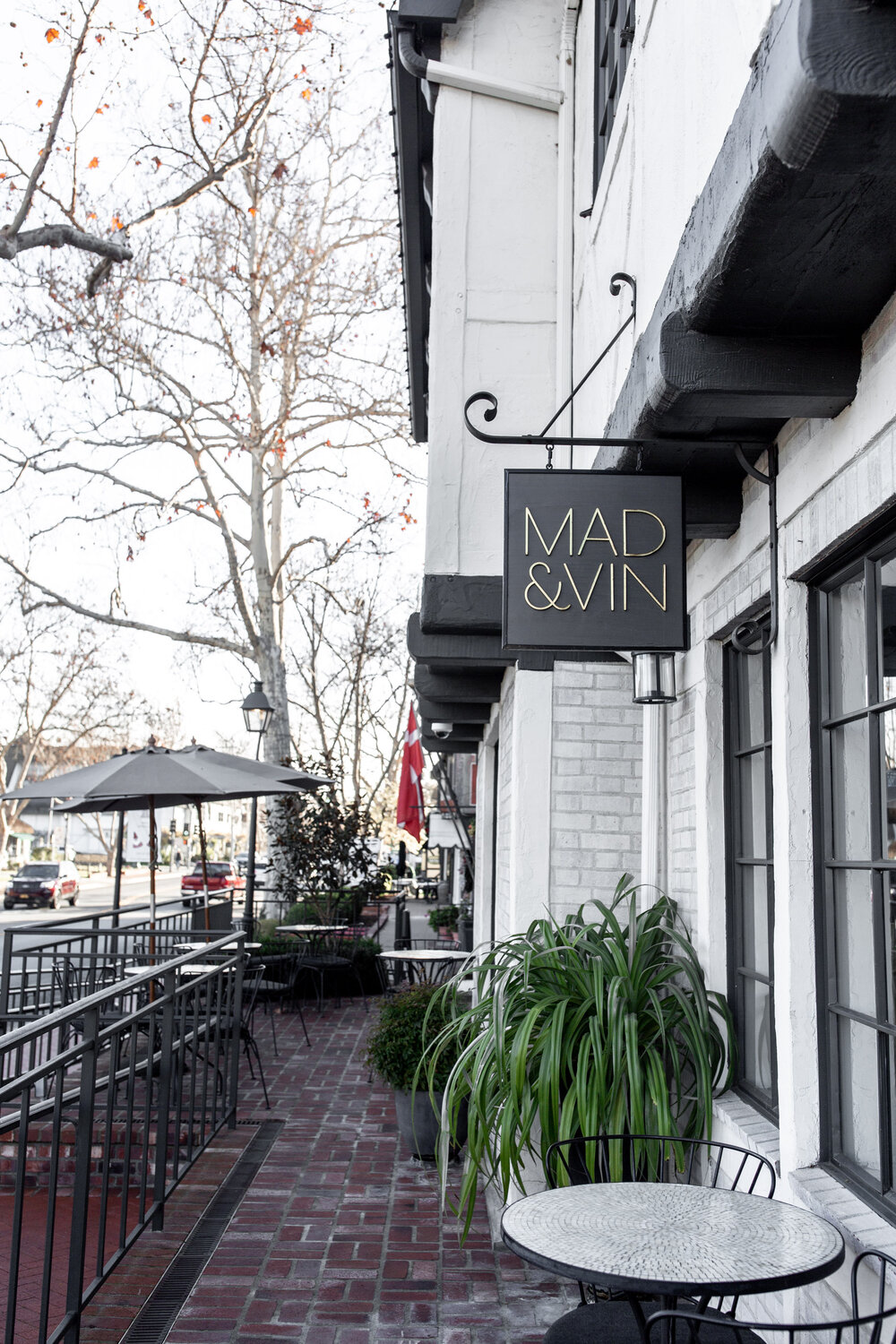 Owned by a husband and wife team, Industrial Eats is all the right kinds of quirky. Their ever-changing menu using local, seasonal ingredients is written above the bar on a roll of butcher paper. Specials are on various clipboards around the register. Janet and Jeff Olsen originally bought a catering company in 2000, and it has since been transformed into a sprawling industrial space with two pizza ovens and a full bar as well as a private dining room where they also occasionally hold two-day butchering and processing demonstrations.
They offer some really unique options like beef tongue Reuben sandwiches and Baja Kumamoto oysters topped with local Santa Barbara uni and caviar. They told me about a local diver, Stephanie Mutz, who brings them uni (sea urchin) and other delicacies 3 times a week. A staple order at Industrial Eats is definitely the white shrimp on toast. Served with plenty of sliced garlic, Fresno chilies and a white wine garlic sauce. I've been told they also make it into a pizza!
Must order: shrimp toast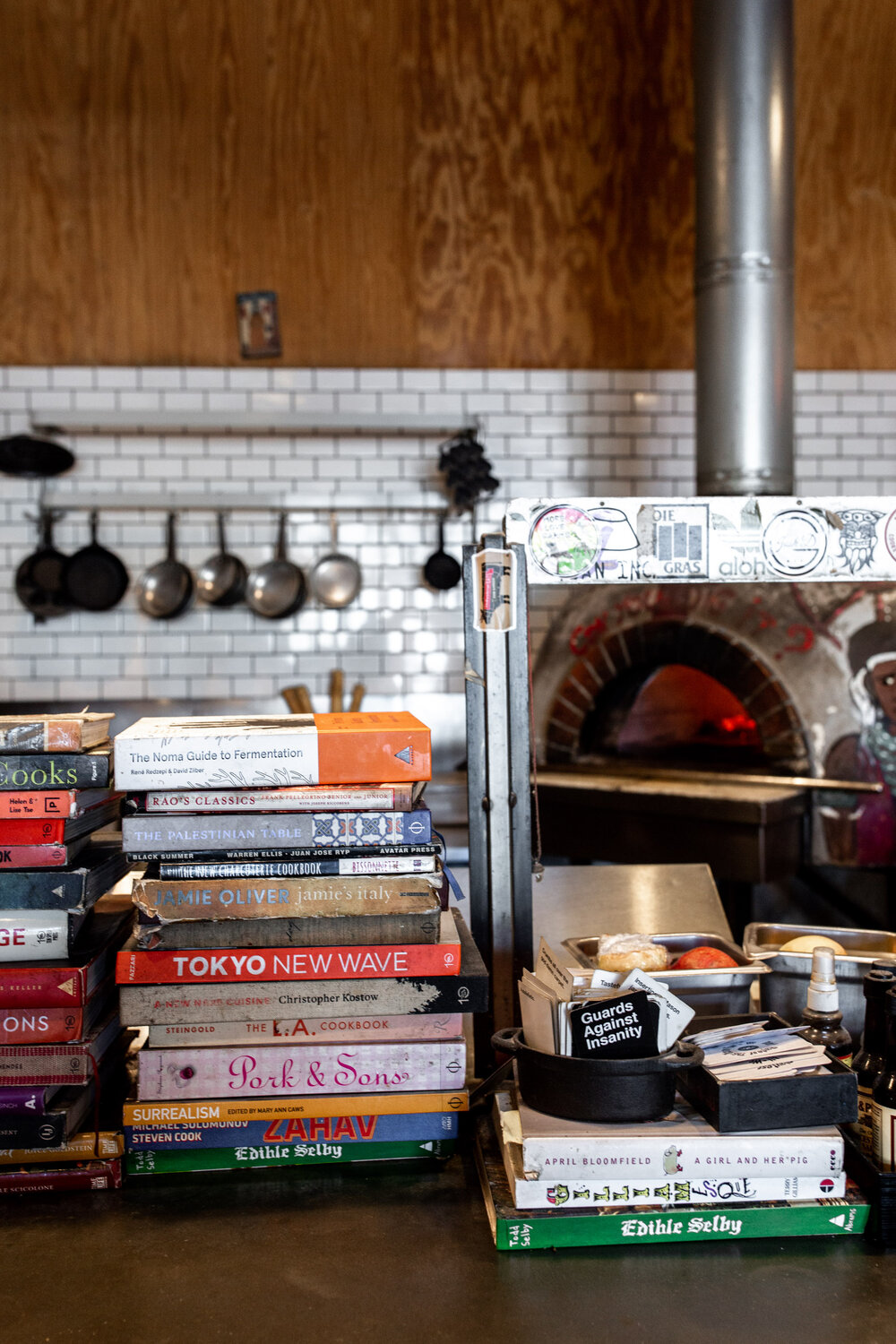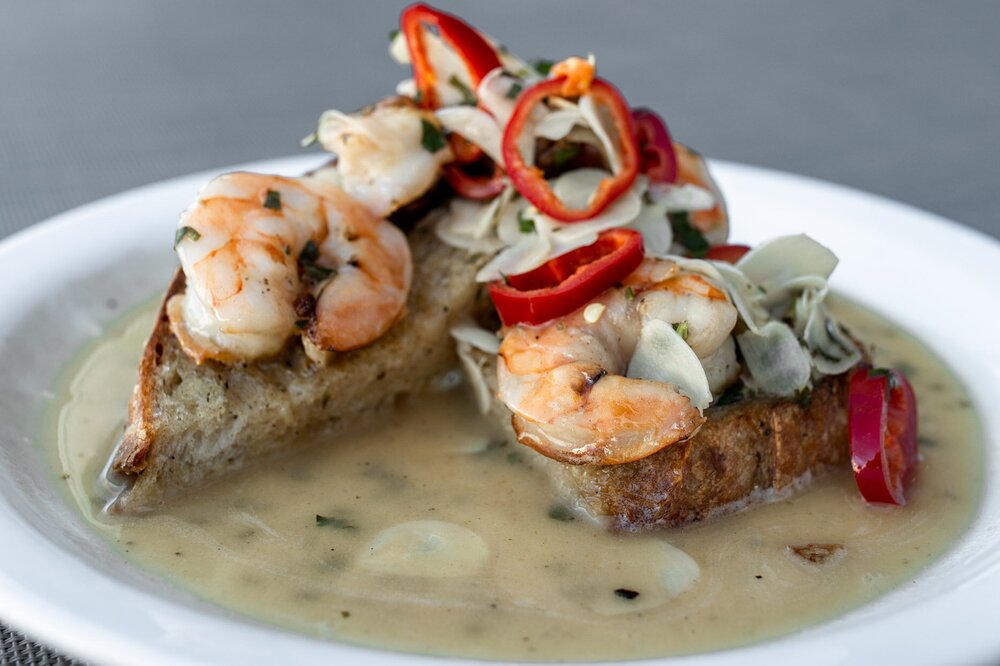 To Drink
Located right next to Industrial Eats in Buellton, Alma Rosa features sustainably farmed grapes. The tasting room "stars" "Oliver" the non-fruit bearing olive tree that grows in the middle, and there is a private tasting room located in the back. The company was started by Richard Sanford who parted with his namesake label, Sanford, to create the organic label, Alma Rosa, in 2005. I worked my way through a tasting list featuring their vibrant and balanced wines. I started with their 2015 Sparkling Brut and ended with the rich and dry 45th Anniversary 2015 Pinot Noir.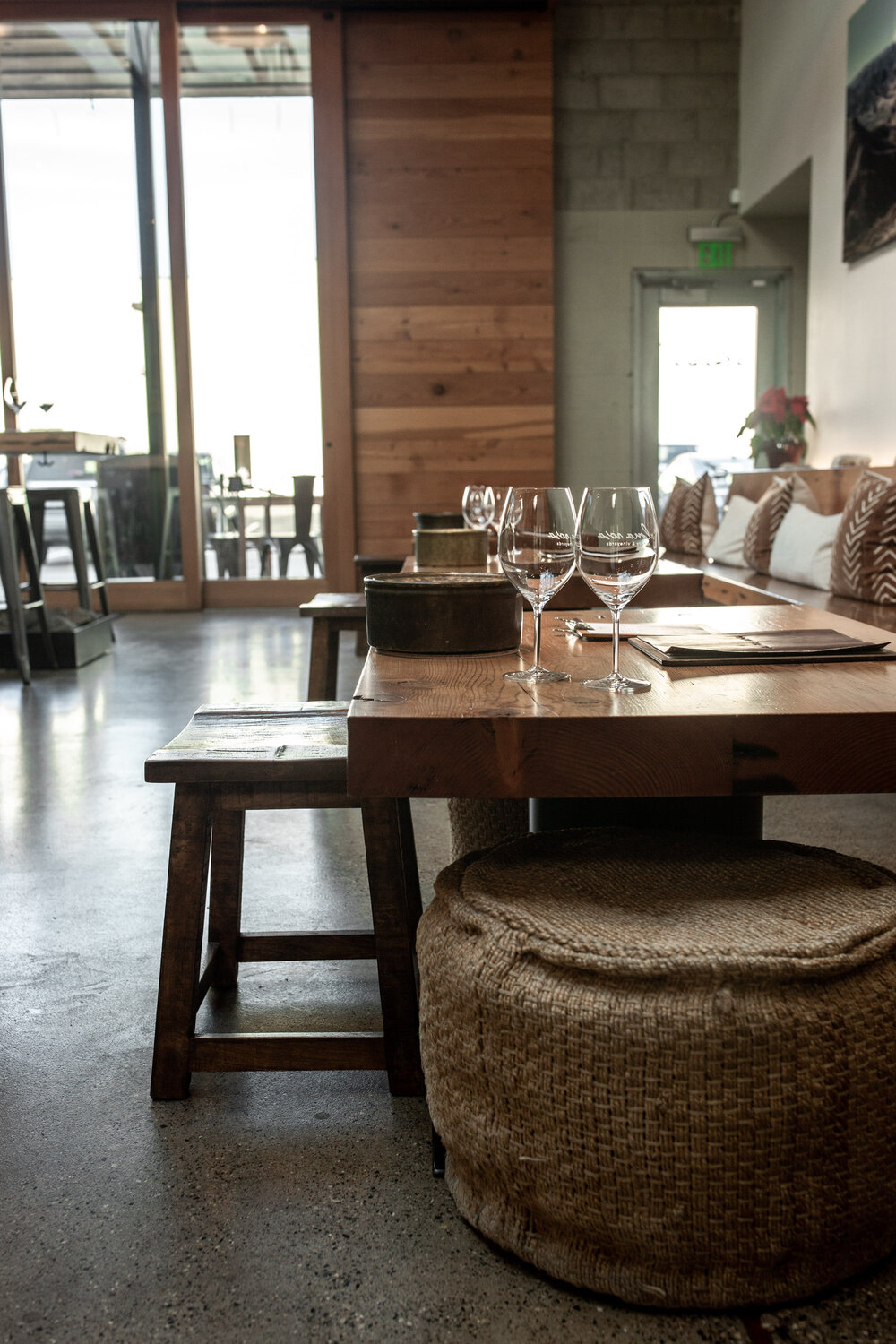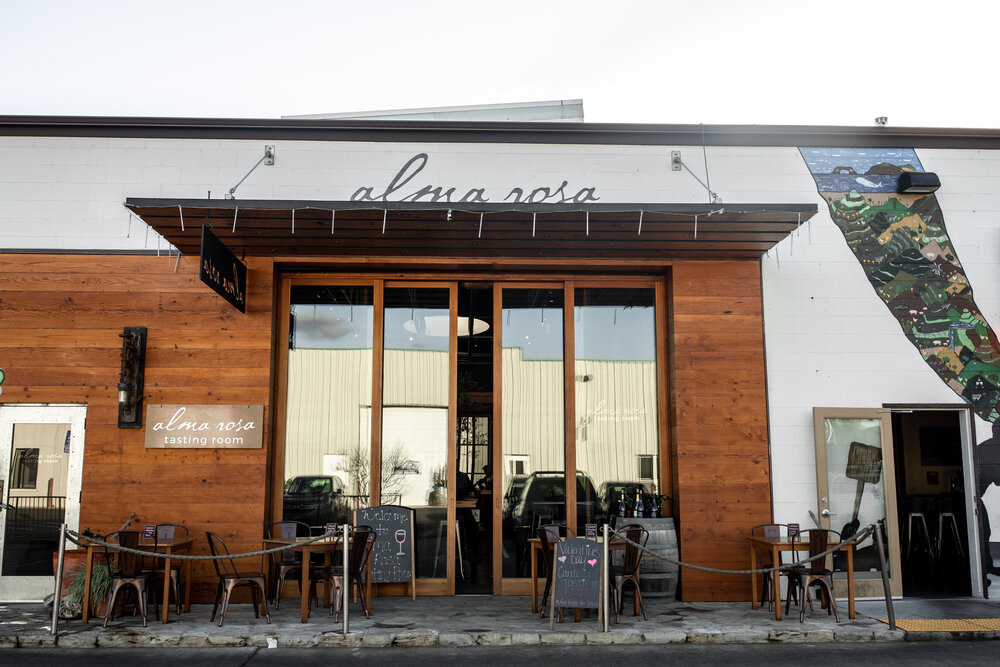 The owner of Pence Winery fell in love with Burgundy wines in college and bought the land in 2004. An extensive soil analysis showed the area is comprised of 47 different types of clay and limestone so Pence began making wines at this artisanal organic winery in Buellton in 2010. Prior to the tasting, I got to explore the vineyard where they grow the grapes (dormant at this time) and stables where locals keep their horses. The tasting was hosted in a hideaway with a cheeseboard featuring some of my favorite cheeses, charcuterie and apricot mustard. Rather than referring to their small-batch labels as "reserve" they call them "penny-labels", and name them after smaller currencies. Rather than starting the tasting with the whites and ending with the whites they run their tastings differently. They begin with the most intense and moving towards the other end of the spectrum.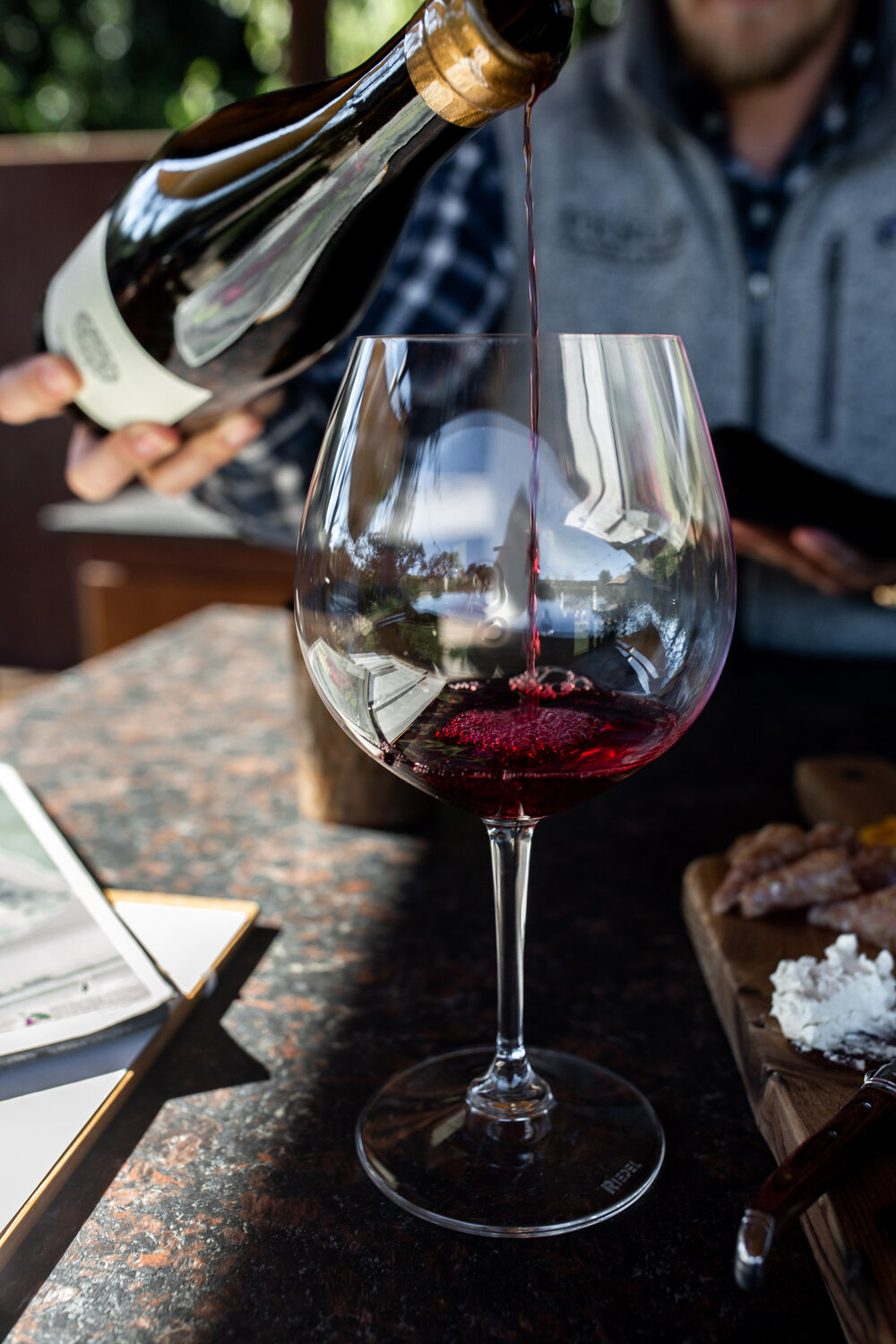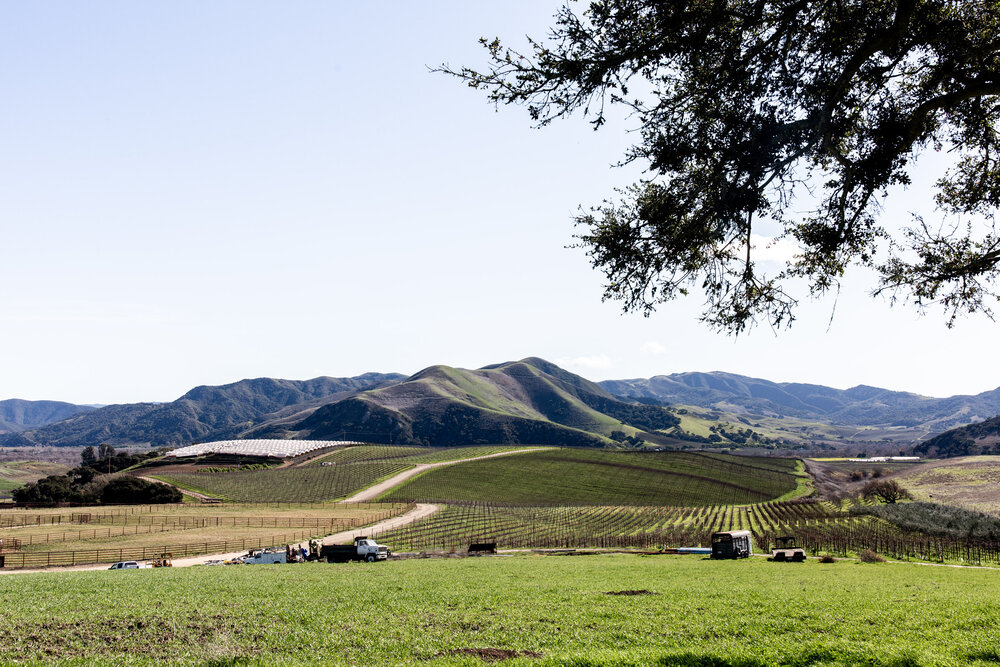 To Stay
The Landsby means "the Village" in Danish, fitting for the charming 41-room boutique hotel located in the heart of Solvang. The hotel is the perfect stop after a day of wine tasting. The rooms feature a beautiful modern bohemian design mixed with Scandinavian minimalist aesthetic while the animal art on the walls created by artist, Rachel Brown, offers a fun contrast. The hotel has both a full bar and restaurant located just off the lobby with great dinner options and craft cocktails.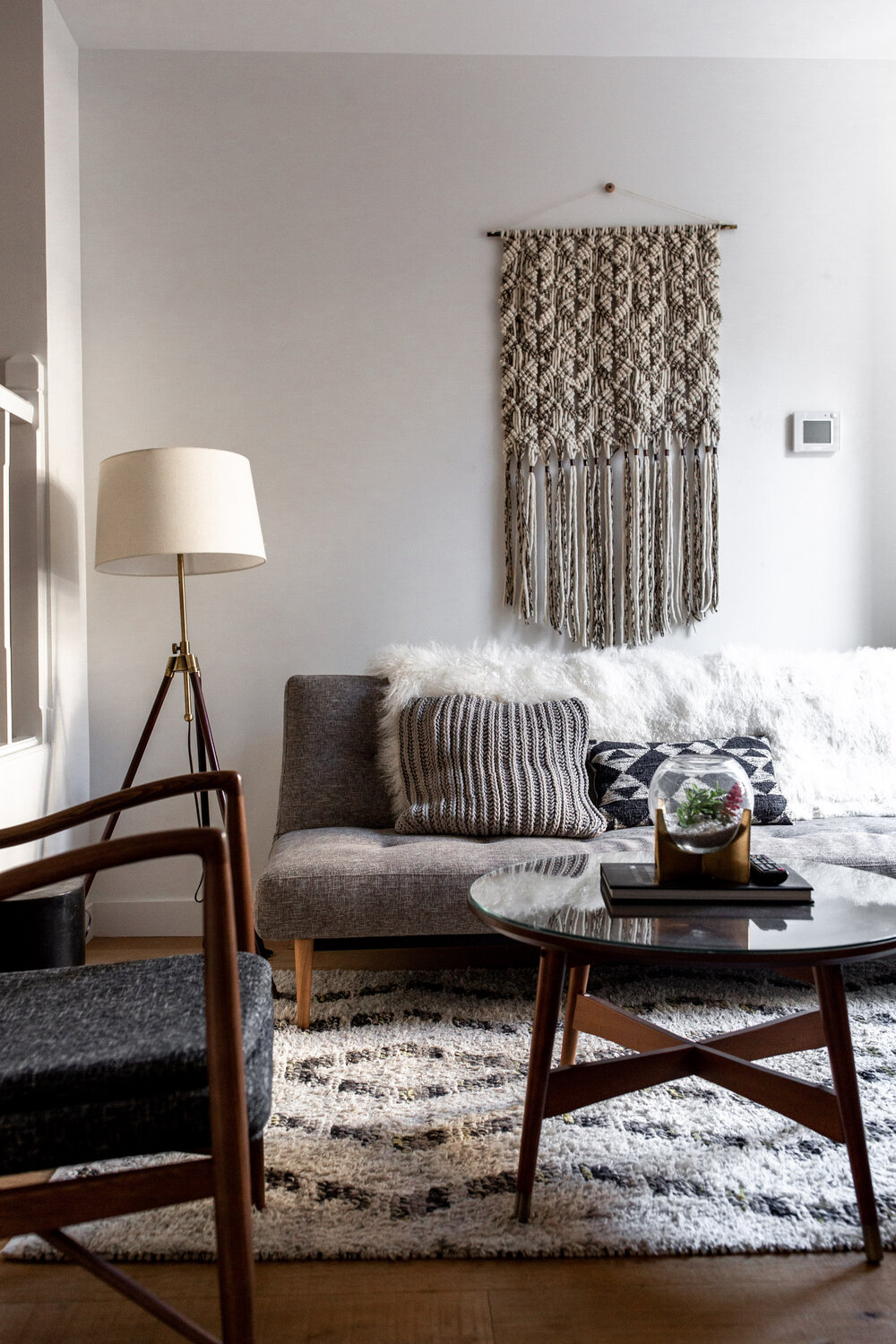 To Do
Olive Oil Tasting at Global Gardens
Theo Stephan, a chef and olive oil sommelier, owns an olive farm and runs a farm stand offering olive oil and vinegar tastings right on her property. The olive oils at Global Gardens are immediately set apart from what you typically purchase in grocery stores. For one, most olive oils are cut with other oils like palm oil. They sacrifice the flavor and integrity for a more accessible price-point.
The oils at Global Gardens have a high smoke point of 400ºF. It can be used for anything from salad dressings to pan- frying or even deep-frying foods. While her focus is olives, Theo also grows a variety of citrus, herbs and vegetables in her gardens. I loved getting to taste all the different olive oils and natural fruit vinegars next to each other. It was great having the opportunity to compare the varietals. If you want to support her small business from afar, Theo also offers a club program which sends a trio of complementary products on a monthly basis.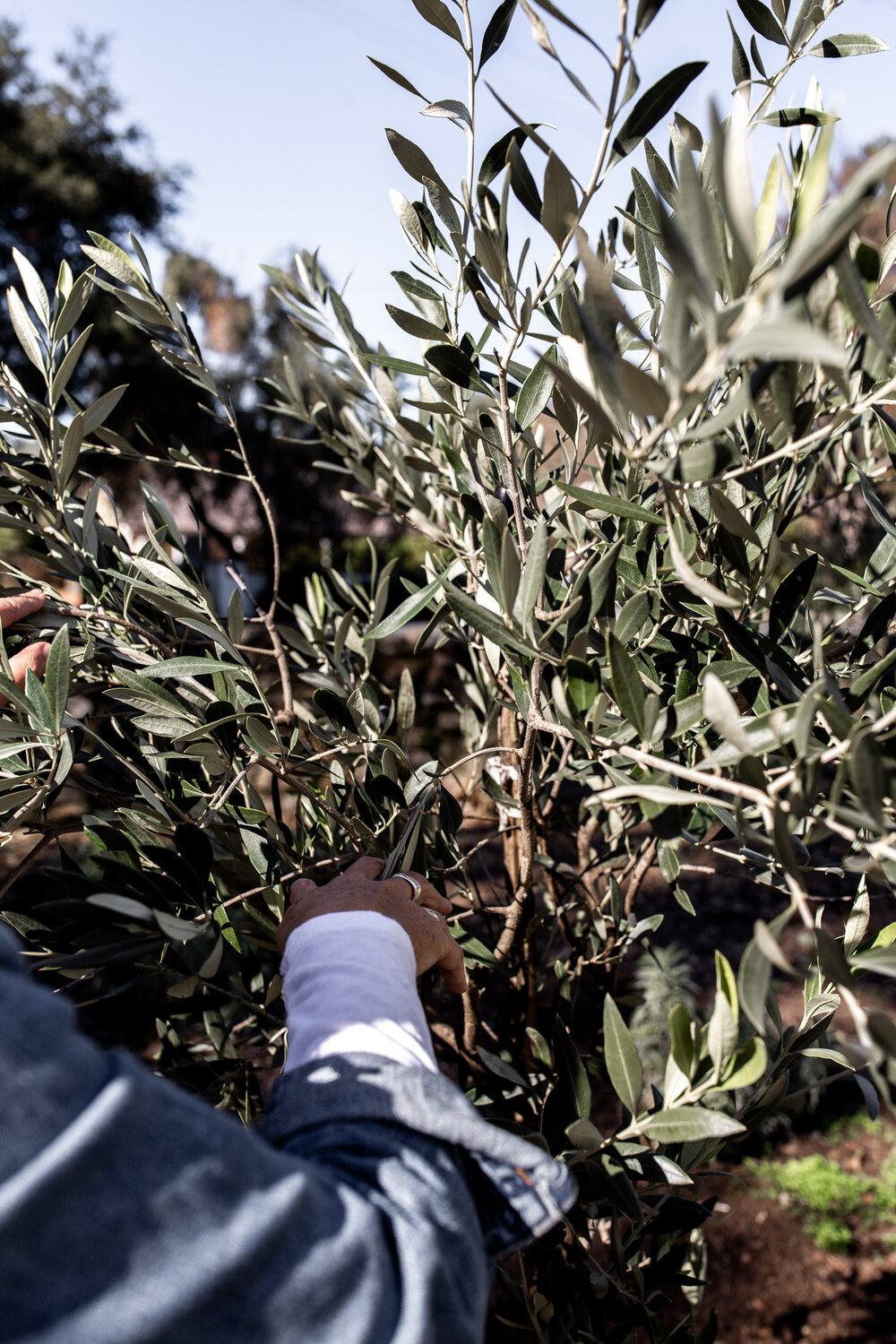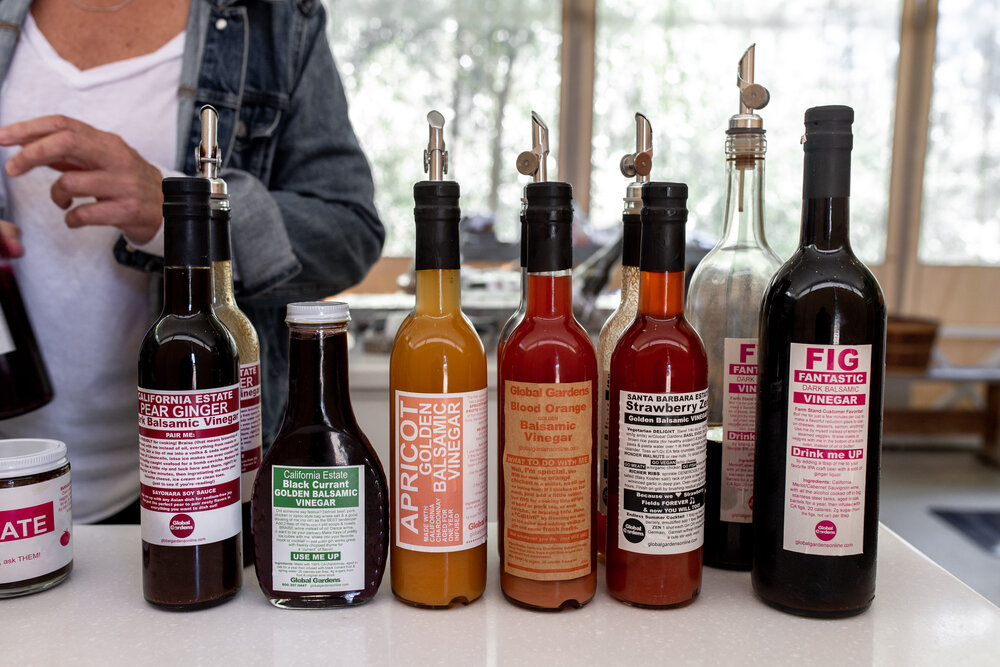 The small Danish town with the highest Danish concentration in the US is a great place to explore and walk around. Surrounding a windmill. There are a ton of bakeries and little shops selling everything from cheese and Danish baked goods to novelty items. Walking around with the distinctly old-world European architecture felt like I was on an international trip. Stop into Solvang Restaurant for aebleskivers – they're like Danish doughnuts and come topped with jam and powdered sugar.
Must order: aebleskivers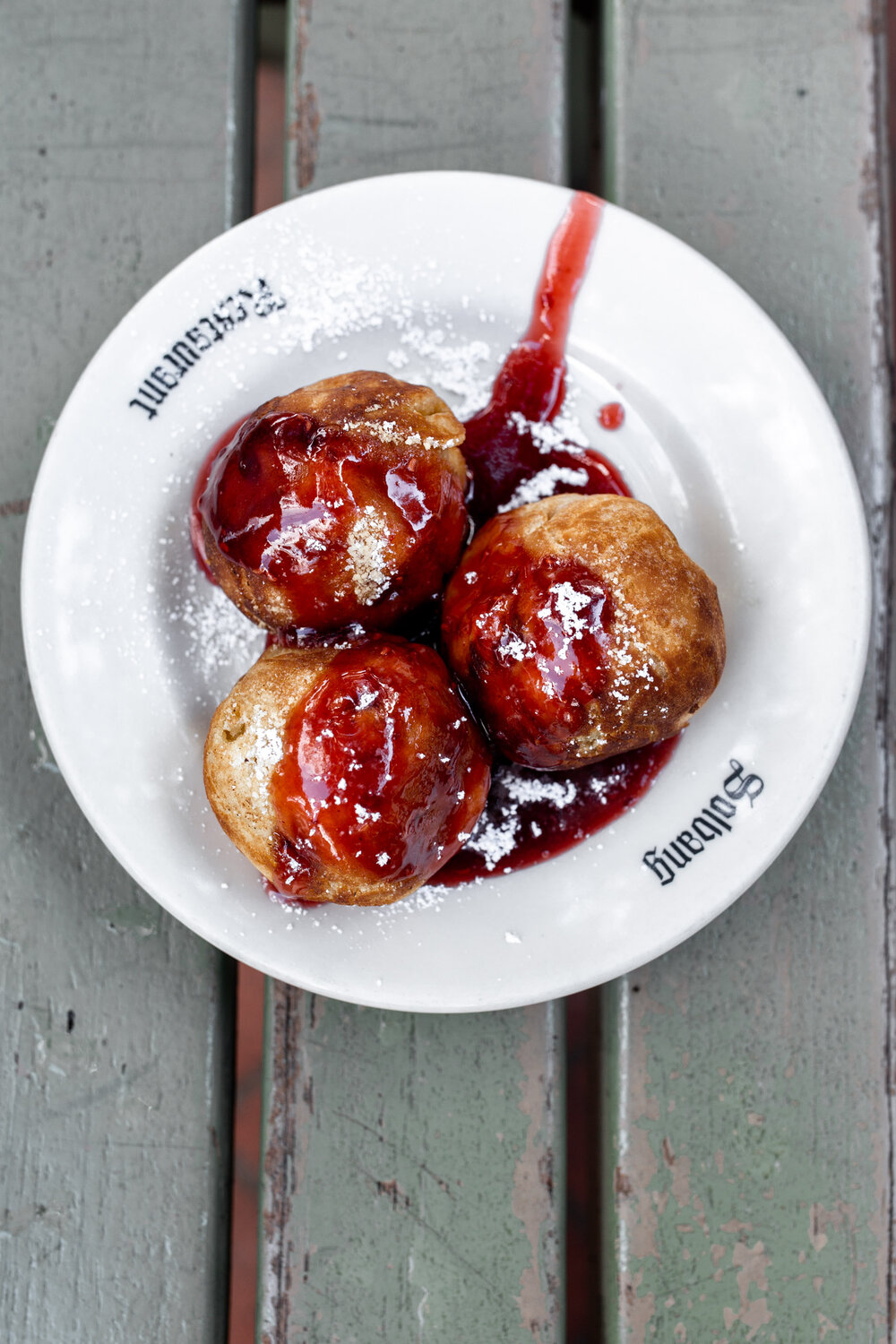 Santa Maria Valley focuses on both wine and agriculture. The plush green hills with cows roaming alongside the highway doesn't feel like California. As I was driving in I was met with a rolling fog , a fog that actually is great for the wine. The cool Pacific Ocean breeze and terroir of the Santa Rita Hills produces conditions that create great California wines like pinot noir and chardonnay. Santa Maria is only about 4 hours from San Francisco, and 3 hours from Big Sur. This makes it a great stopping point when driving down the Coast between SF and LA. It also lies just outside San Luis Obispo county, not far from areas like San Simeon, Morro Bay, Santa Cruz and Pismo Beach.
To Eat
This restaurant, located in Casmalia, California features Santa Maria style BBQ. This type of California-BBQ is cooked over an a red oak open-fire grill. The meat is raised and lowered over the flame. The meat itself is traditionally seasoned with garlic salt and black pepper. This is done to not to hide or cover the flavor of the high-quality cuts of meat. The owner, Bill Ostini's dad purchased the restaurant in 1962 with his brothers for just $16,000. Bill has run the restaurant for the past 40 years and it is well-known among locals. All night I watched Bill greet his regular customers by name. It was impressive since the packed restaurant is the only thing for miles without street lights leading the way. Just when you think you may be lost, there it is – serving anywhere between 220 and 300 meals a night on weekends.
The only thing cooked in the oven at the Hitching Post is the baked potatoes. They are an optional side served with your choice cut of beef, chicken or seafood. While the meal itself comes with a shrimp cocktail appetizer, salad, side and ice cream for dessert, the grilled artichoke is a must-order to start. It's served with a salsa aioli – a blend of house-made fire-roasted tomato salsa and mayonnaise. I ordered an extra side to smother my baked potato.
Must order: Santa Maria-style BBQ steak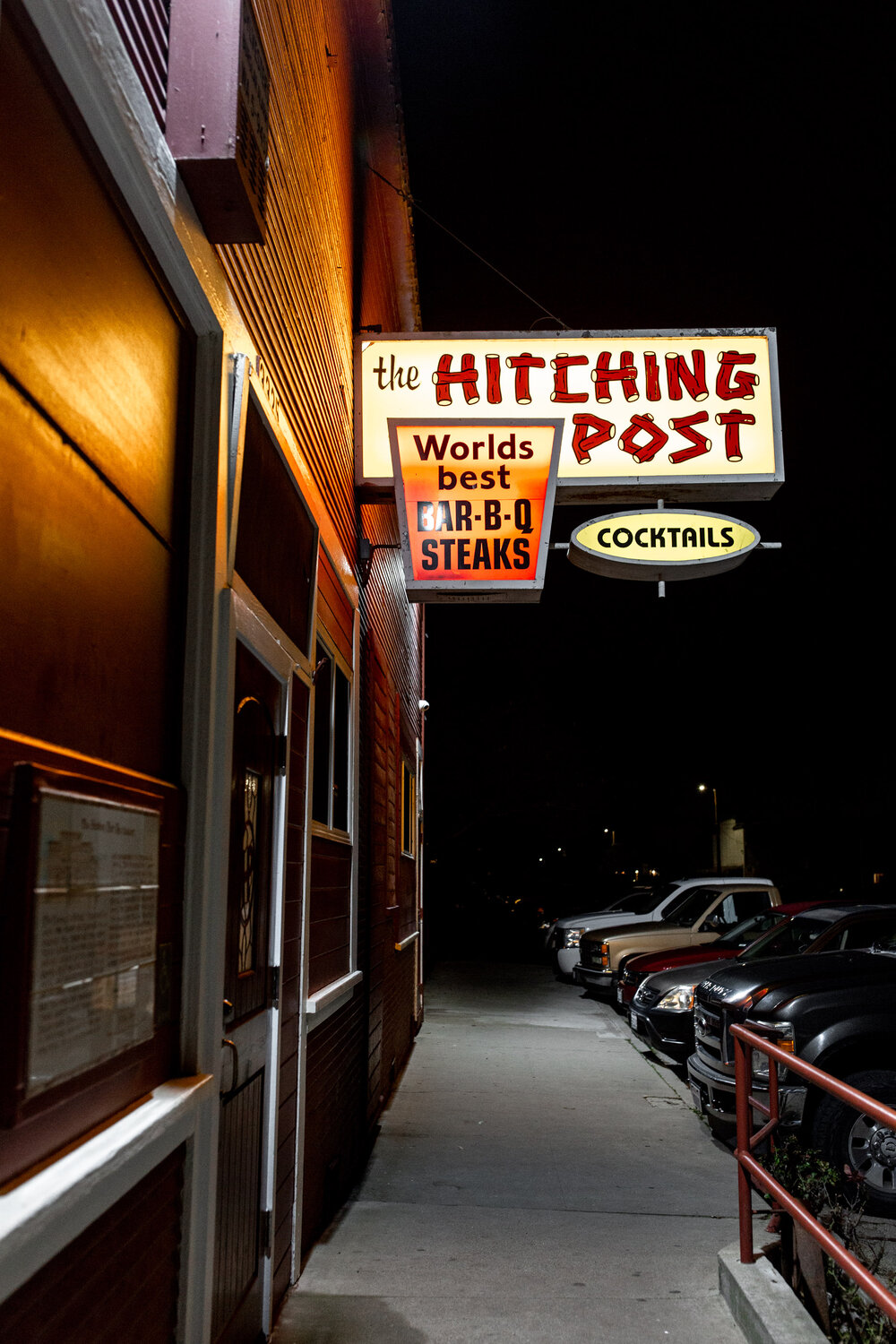 This eclectic wood-fired artisanal pizzeria in Orcutt offers crisp personal size and large pizzas with a ton of unique pizza toppings as well as appetizers and salads. I started with a caprese salad made with house-made creamy mozzarella. I followed it with a white pizza topped with pear, prosciutto and a blend of buttery cheeses. My other favorite was their unique tart "cherries and sausage pizza". It was served with mozzarella, fennel sausage and goat cheese topped with arugula. There's also a three-beer pizza that pairs with Naughty Oak Brewing for a unique collaboration. It is topped with red sauce, andouille sausage, jalapeños, green and red onions and Cajun spices.
Must-order: cherries & sausage pizza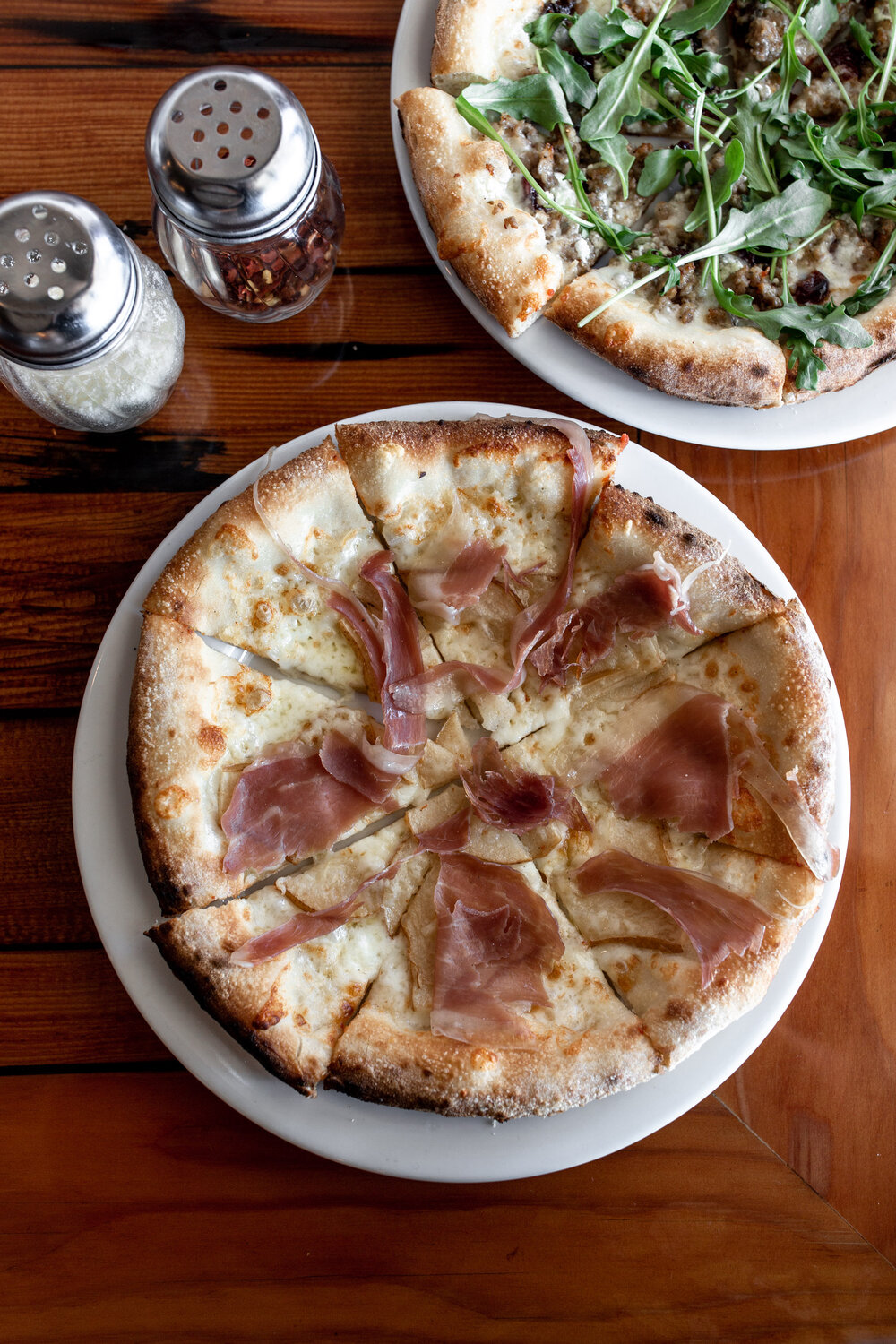 To Drink
Owned by a husband and wife team (he is the brewer while she runs the business end of things), Naughty Oak is a cool local bar. They feature plenty of unique beers popular with locals. When given the opportunity, I like to try a flight of the most popular beers in order to sample a good variety. The selection swaps are written above the bar with descriptive drawings made by the brewer's mother-in-law. If you like beer on the lighter side, try the Staycation, a mango blonde ale. On Wednesdays the bar fills up fast as everyone joins in for trivia night. They also sell a nitro cold brew for any coffee lovers!
The newly opened Inn and wine bar hosts Wednesday night Wine Bingo (I even won one round!). The abundant charcuterie and cheese board pairs perfectly with the glasses of wine. I had the company of fellow bar-mates who were eager to tell me about their town.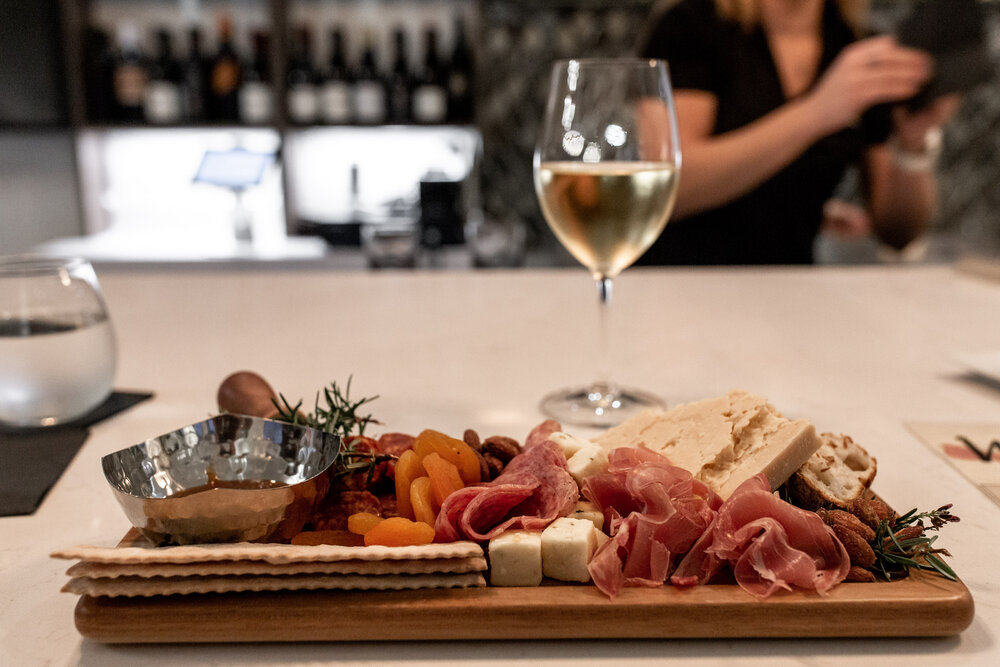 I love the small town feel of Santa Maria. I was sitting at the bar at Wine Stone Inn on Wednesday night chatting to my fellow bingo players. As I was listing off the remainder of my itinerary, it just so happened that I was sitting next to Presqu'ile Winery's Cellar Master, Isaias, the winery where I was scheduled to tour the next morning. The winery itself is set apart by the stunning architectural design and the location on which it sits offering a spectacular view.
Most wineries are required to keep drums of water on the premise in case of fire. Instead Presqu'ile created a man-made lake. As I explored the sprawling 73-acre grounds I learned how sparkling wine is a labor of love; each bottle is hand-checked to make sure the yeast is out of the bottle. While wine is the focus, the food shouldn't be missed. While you can bring in outside food, I'd recommend trying the chef's vegetable tempura. It's made with a mix of beans, chives, potatoes, basil leaves and more, all lightly battered and served with a soy ponzu sauce for dipping.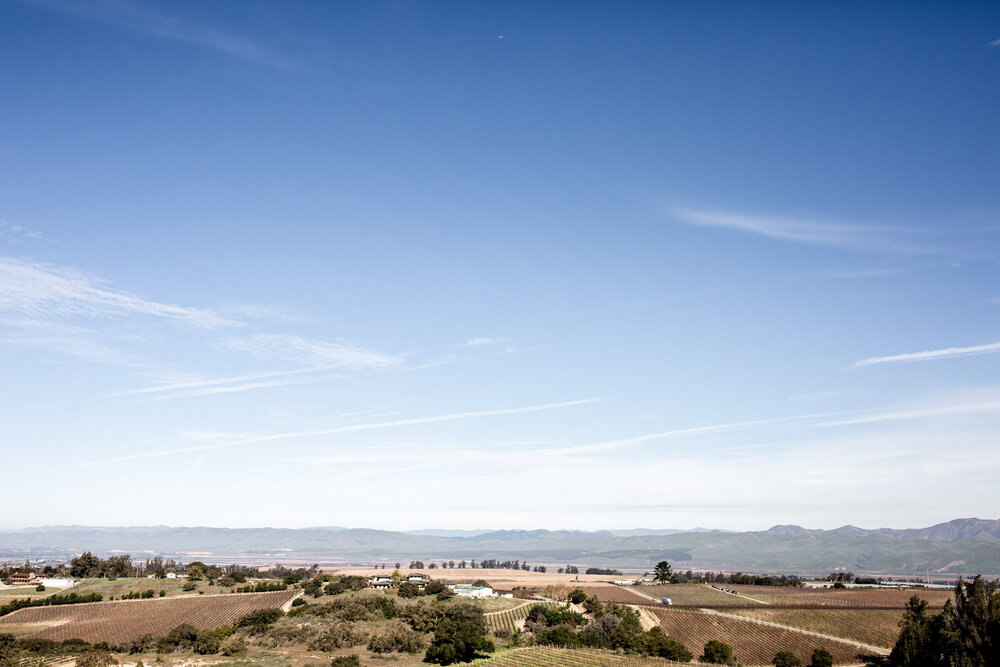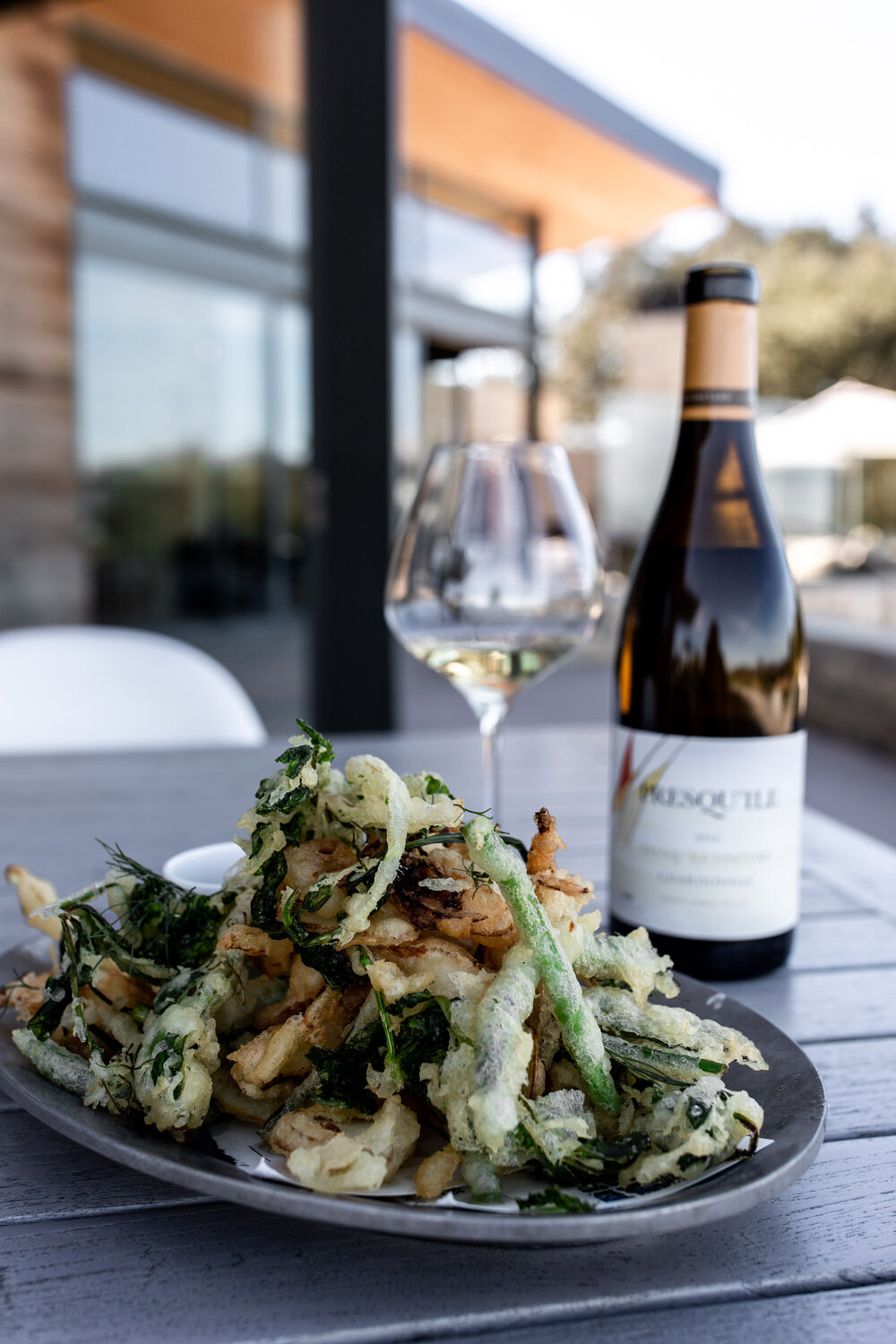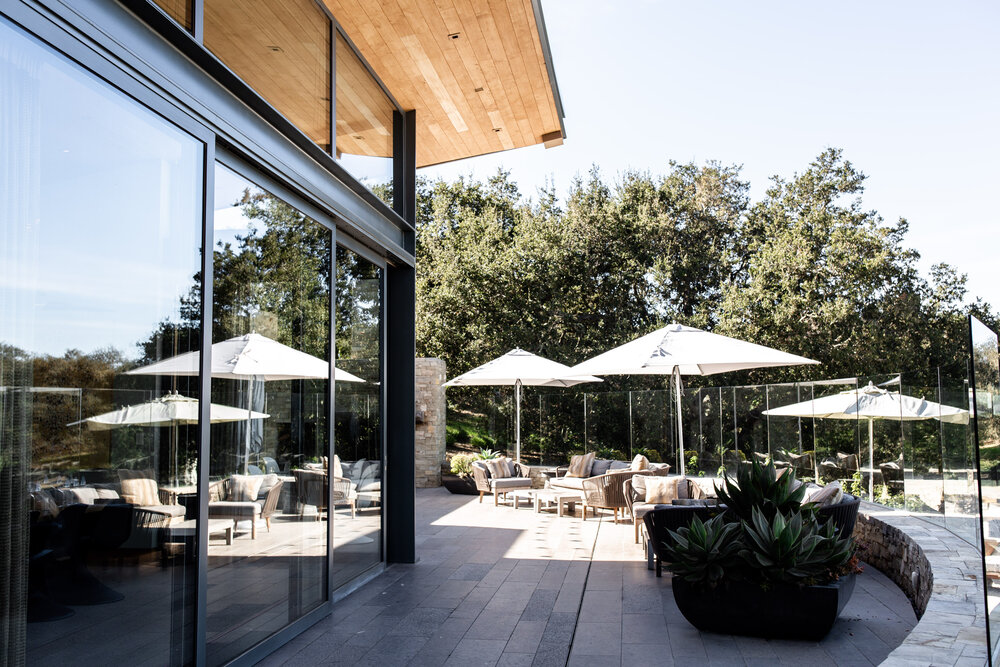 To Stay
This brand-new hotel with complimentary breakfast is located in the middle of Santa Maria. It's also a part of the Hilton Honors rewards program. It's just off the 101 for easy accessibility to both the freeway and plenty of wineries.
To Do
Santa Maria is only about a half hour drive from San Luis Obispo county and a little over an hour to Hearst Castle.
This California state park is just north of Guadalupe, California with one of the most scenic areas of the coast. Parking is only $5 a car. The hike makes for a perfect morning activity to work off last night's Santa Maria-style BBQ!
Wander around Old Orcutt
This Western town area in Santa Maria Valley is home to plenty of shops, restaurants and bars.
I am very grateful for this road trip up the Central coast. A trip that opened my eyes to so many incredible hidden gems of California all within a few hours of Los Angeles. Each area has its own specialties. Ones that everyone should experience, and I hope my list can help guide you along the way.
This post is sponsored by Visit California – all opinions are my own.