These are my local neighborhood restaurants so while I both order takeout and stop by, it can be hard to whittle down the list to my "must visit" spots in Williamsburg. I may be biased but I love this neighborhood. From the skyline views of Manhattan (along with the ease of getting there one stop away on the L train), Domino and McCarren parks, Williamsburg is a bit more spread out than other neighborhoods with everything you need in walking distance. It's also easy to get to other boroughs to explore more unique cuisines the city has to offer, like in Jackson Heights and Elmhurst, Queens.
The restaurants and bars on this list are all in Williamsburg, not inclusive of the surrounding area. Sorry to my Greenpoint favorites, Frankel's and Oxomoco (I had to give an honorable mention outside the lines). While some straddle the line between restaurant and bar I categorized them based on what I predominantly visit for. And remember these are just some of my favorites in the area.
My Favorites Restaurants in Williamsburg, Brooklyn
Table of contents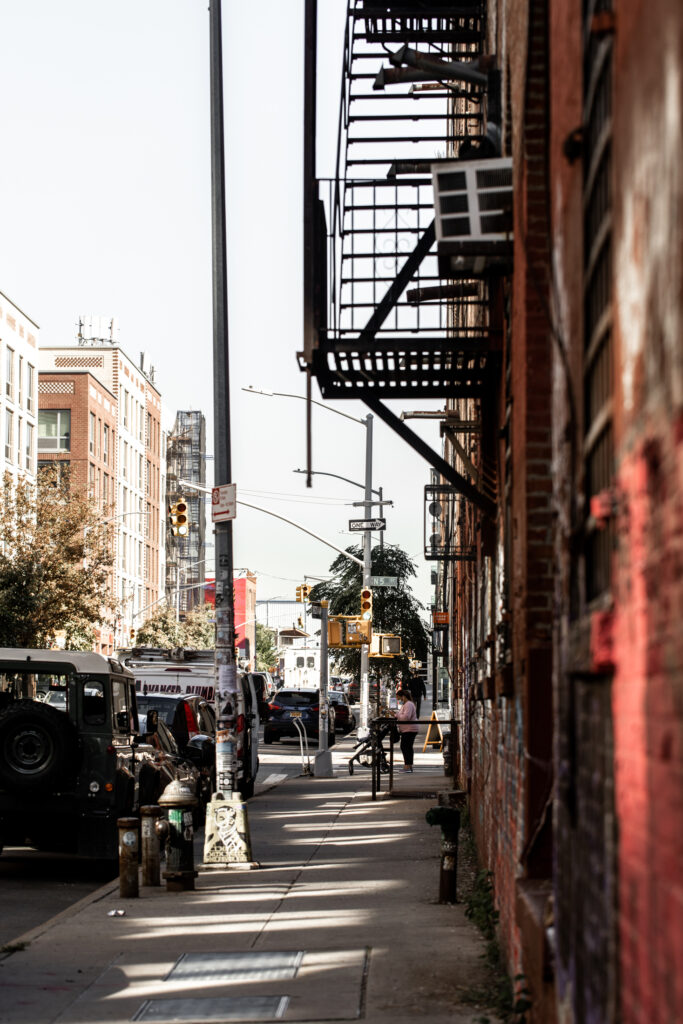 Breakfast
Fedoroff's
178 N 10th St, Brooklyn, NY 11211 | https://www.fedoroffs.com/
If I'm hungover on the West coast, I crave a breakfast burrito, and if I'm hungover on the East coast then you better believe I want a Taylor ham, egg and cheese. The New Jersey specialty can be difficult to find outside the state and while Fedoroff's is more well known for their Philly cheesesteaks and roast pork sandwiches, the breakfast sandwich is a must order. Layers of pan-seared Taylor ham (or pork roll) are served with fluffy scrambled eggs, white American cheese and sriracha ketchup. Rather than piling it onto a Kaiser roll, Fedoroff's uses Italian sandwich rolls. Between the medium and large, trust me, the medium will be plenty to fill you up.
Must order: Taylor ham, egg and cheese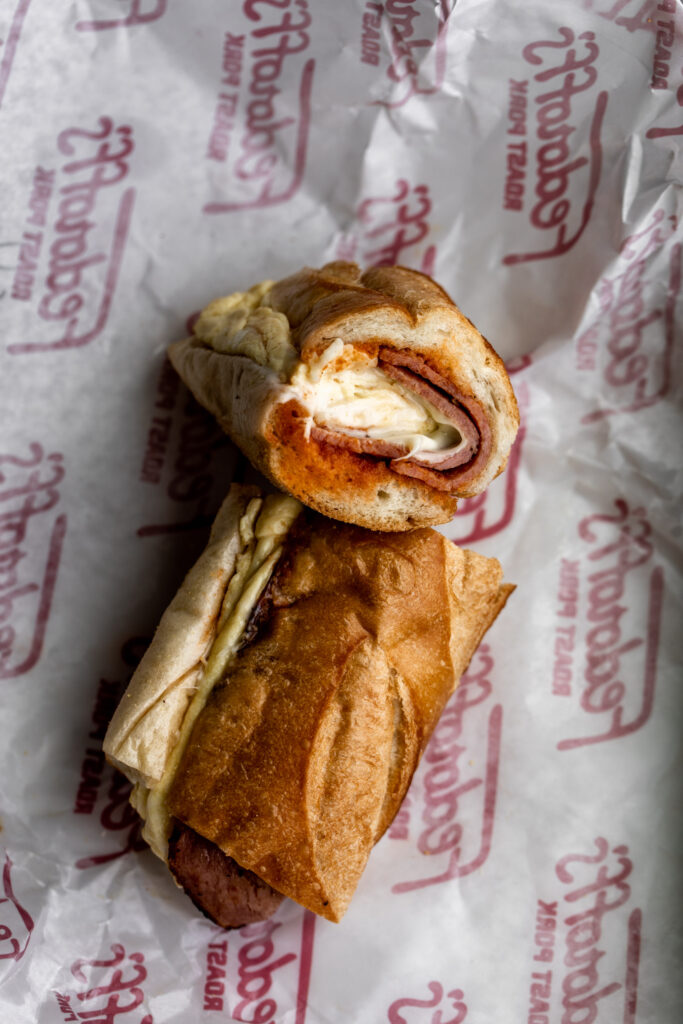 Sunday in Brooklyn
348 Wythe Ave, Brooklyn, NY 11249 | https://www.sundayinbrooklyn.com/menus/
I'm not usually a fan of a sit-down brunch, but "Sunday in Brooklyn" is the exception to my rule. No matter what time of day you visit you absolutely MUST order a table pancake. The single fluffy pancake is made in a cast iron pan the size of a plate. Its served topped with their signature hazelnut maple praline sauce and pats of brown butter. It's hearty for one person but perfect to share. I also recommend the fried chicken sandwich with shredded cabbage, pickles, kewpie mayo and hot honey. The Bloody Mary is made with mezcal and adds a smokey flavor to the brunch cocktail. If you're looking for a cute Instagram story, order the seasonal cocktail made in a honey bear filled with crushed ice.
Must order: Sunday Pancakes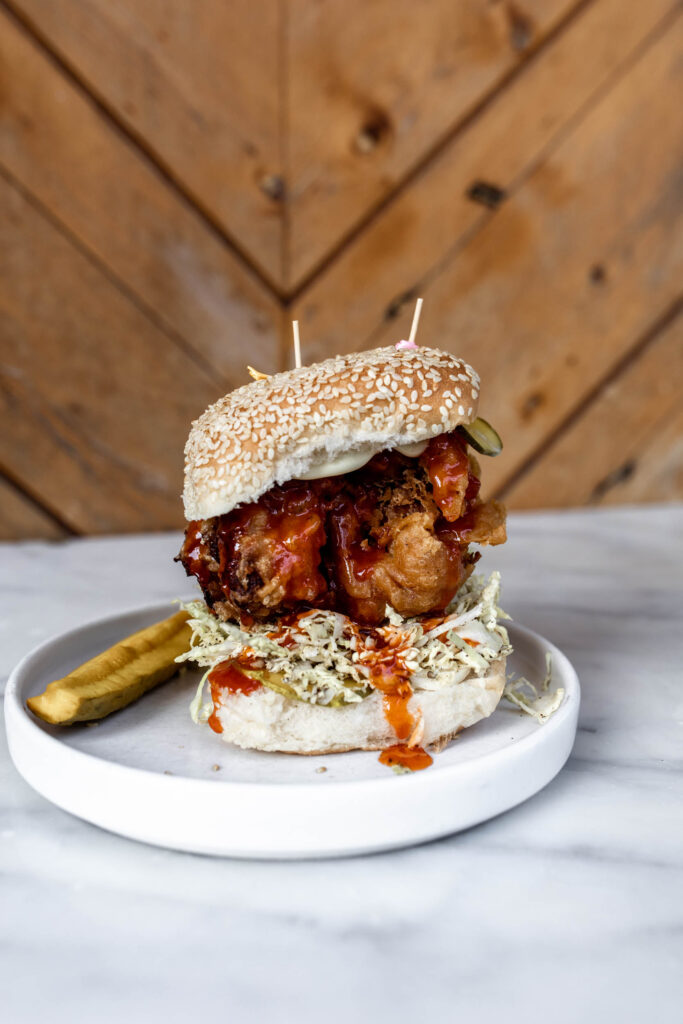 Edith's
495 Lorimer St, Brooklyn, NY 11211 | https://www.edithsbk.com/
What started as a popup within Paulie Gee's Slice Shop has now become a brick-and-mortar counter service restaurant past the BQE (Brooklyn Queens expressway). The best thing on the menu is the BEC&L – a bacon, omelet-style egg and cheese on a bagel with a crispy latke and their special sauce similar to Russian dressing. Their everything bagel is called a "Chicago bagel" made with the usual garlic, onion, sesame and poppy seeds with the addition of some heat from red pepper flakes. They recently went viral for their unique coffee machine which combines cold brew with oat milk and tahini.
Must order: BEC&L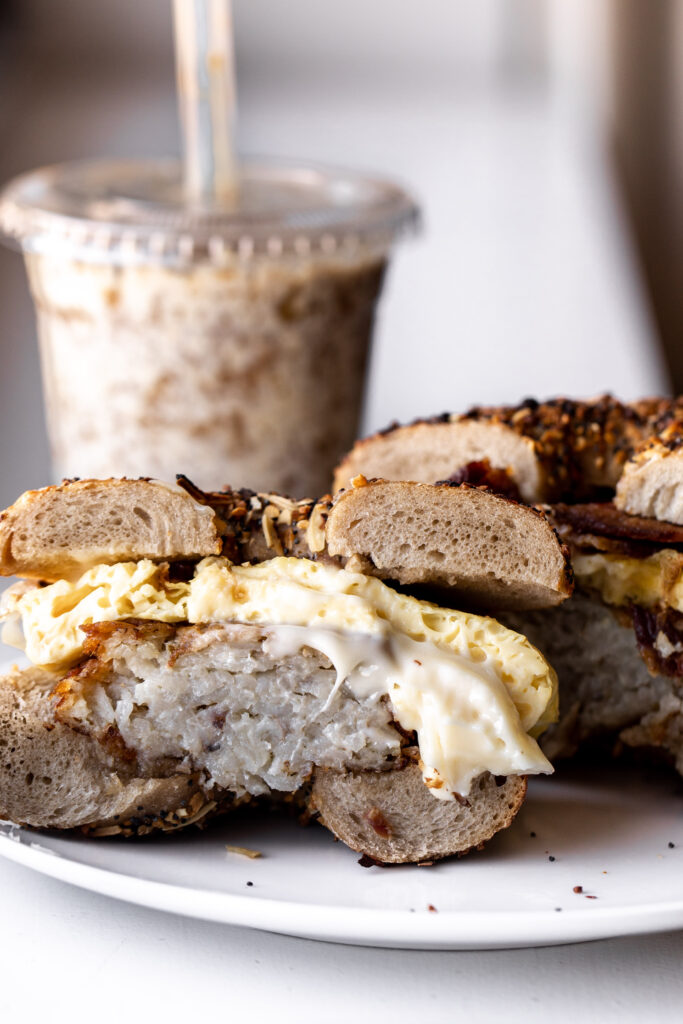 Devoción
69 Grand St, Brooklyn, NY 11249 | https://www.devocion.com/
I usually stop here with my dog, Benson, on the way back from the dog run at Domino Park. The expansive space is well lit, thanks to skylights, and is a great place to do work if you're looking to get out of a small apartment. Don't expect fancy lattes – the drink menu is fairly basic. They make a great cappuccino (my personal favorite). It's great coffee but I come back again and again for the croissants. The guava and cheese croissants to be exact. They're striped with red dough filled with a guava jam and cream cheese filling. If you catch them at the right time, they're still warm.
Must order: Guava and cheese croissant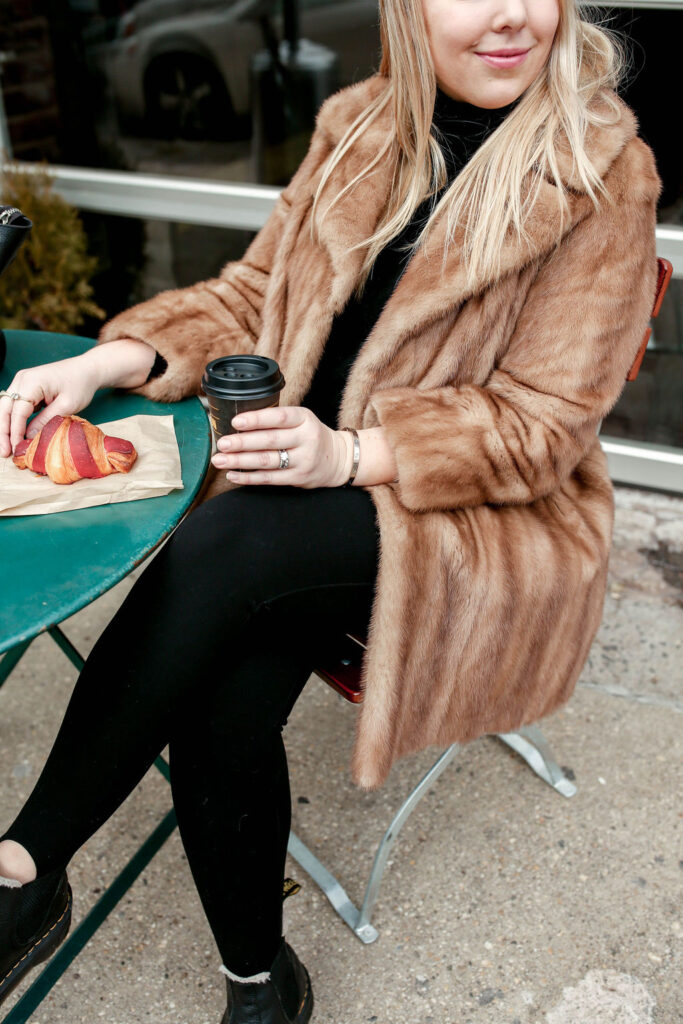 Pizza
Ace's Perfect Pizza
637 Driggs Ave, Brooklyn, NY 11211 | https://www.acespizzaspot.com/
Ace's Pizza is meant to look like a 90's suburban pizza joint on the inside – complete with a VCR playing classic 90's and early 2000's movies. While you may think it's been around for years, it opened last February and instantly became a neighborhood favorite. Ace's serves Detroit style pizza, a more popular style in recent years thanks to restaurants like Emily and Emmy Squared as well as "Grandma-style" – square Sicilian slices. The Detroit pizzas are made in shallow pans with a crispy cheese edge around the crust. Order the pepper trio pizza with the addition of pepperoni. It comes topped with sautéed bell peppers, sweety (teardrop shaped) red peppers and pickled jalapeño slices. The small has four slices while the large has six.
Must order: Pepper trio pizza (add pepperoni)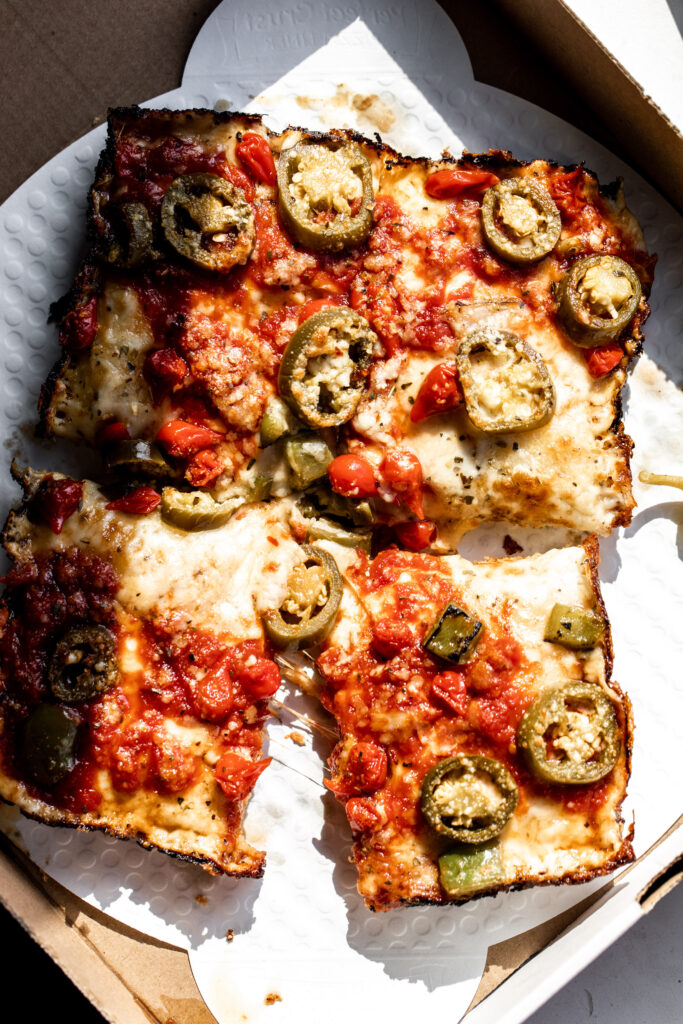 L'Industrie
254 S 2nd St, Brooklyn, NY 11211 | https://www.lindustriebk.com/
L'Industrie is one of my favorites if you're looking for a great thin-crust New York slice done exceptionally well. Though anything you order will be great, they are most well known for their burrata pizza. Its made with a base of margherita pizza, topped with fresh basil, a hefty serving of burrata cheese and a drizzle of olive oil. Get a cup of their custard while you wait for your order! The seasonal flavor comes drizzled with a bit of extra-virgin olive oil and flakey sea salt. Who ever said dessert must come after dinner?
Must order: Burrata pizza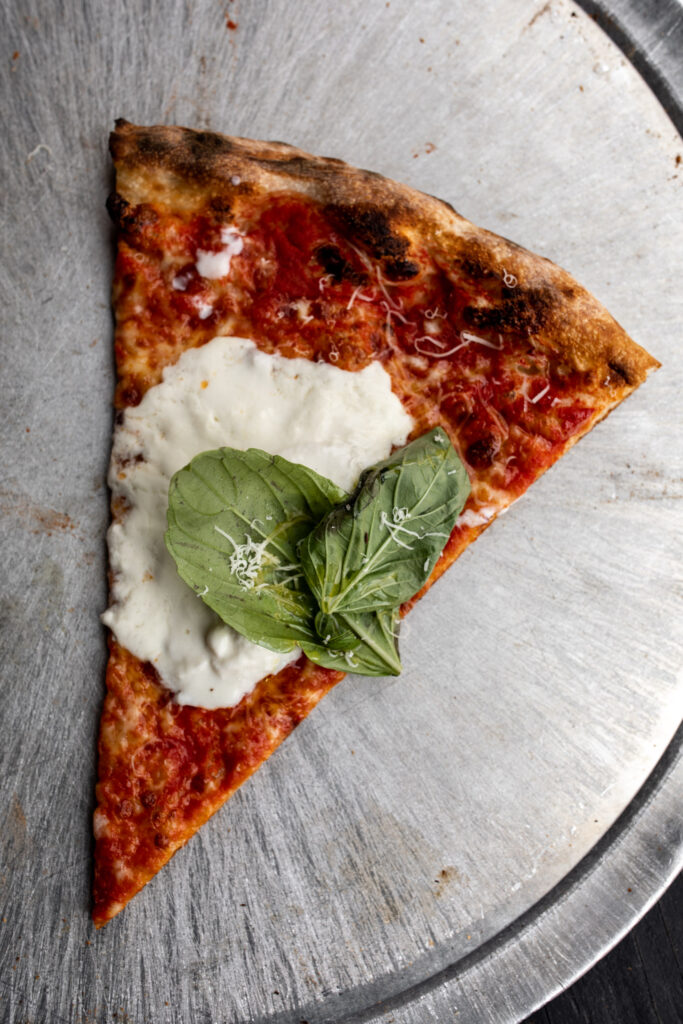 Leo
123 Havemeyer St, Brooklyn, NY 11211 | https://www.leo-nyc.com/
If you're looking for wood fired sourdough pizza pies this is your place. They have a small menu but they do each item well. The chewy thin crust is delicious paired with a bottle of wine and their Caesar salad. The margherita is great, though my favorite is the San Giuseppe pizza topped with tomatoes, spicy sausage, onions, olives, and provolone cheese. If you hit the sweet spot early enough into lunch service, they may still have a bomboloni (an Italian filled donut) left from their breakfast (their breakfast sandwich, topped with Calabrian chillies, is also great).
Must order: San Giuseppe pizza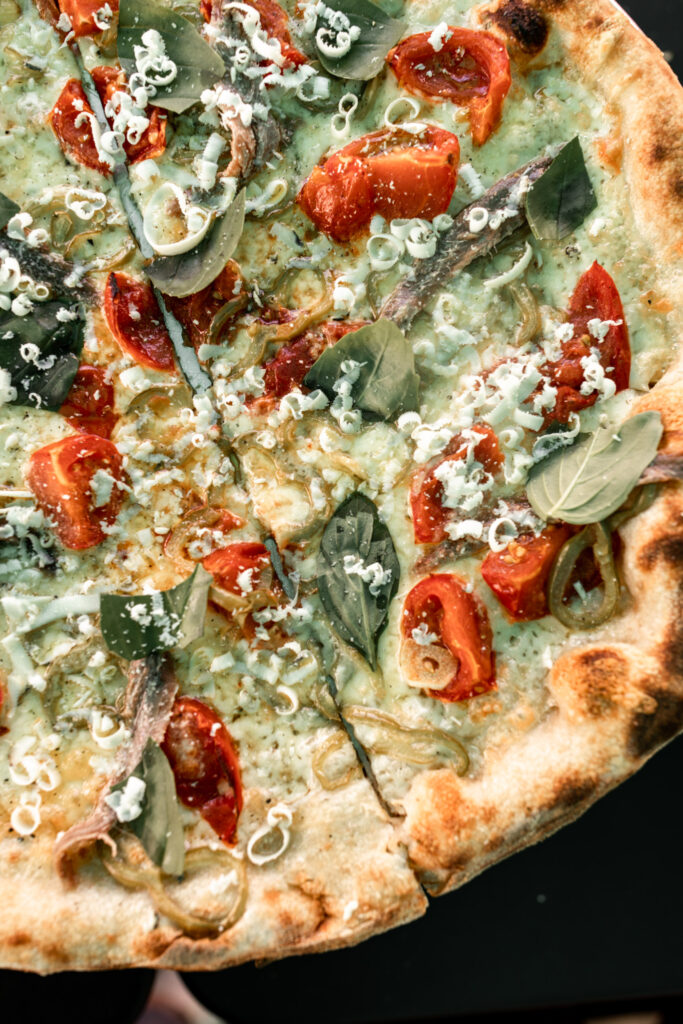 Sandwiches
Court Street Grocers
378 Metropolitan Ave, Brooklyn, NY 11211 | http://www.courtstreetgrocers.com/
While the original location with a commissary inside is in Carroll Gardens, I love stopping by this counter off Metropolitan Ave, in Williamsburg for sandwiches. The Rueben is made with corned beef short ribs, Swiss cheese, sauerkraut, and comeback sauce on rye bread. Order it with shaved turkey or a vegetarian version made with broccoli. You can't go wrong with an Italian sandwich – especially when it includes mortadella (a superior deli meat) studded with pistachios. Court Street also has a Taylor ham, egg and cheese served on potato rolls if you're looking for a breakfast sandwich.
Must order: Reuben
Anthony & Sons
433 Graham Ave, Brooklyn, NY 11211 | https://www.paninishoppe.com/
This family-owned, takeout-only panini shoppe has been around for 25 years and boasts an insanely long menu of both hot and cold sandwich options. The Italian-American heaven has some over-the-top sandwiches filled with anything from mozzarella sticks to French fries. My favorite is the "FDNY" made with crispy, thin, chicken cutlets with vodka sauce and melted fresh mozzarella cheese on garlic bread. The "Anthony and Daughter" sandwich with prosciutto, burrata, arugula with balsamic glaze and fig jam is also a great option if a cold sandwich is more your thing.
Must order: The FDNY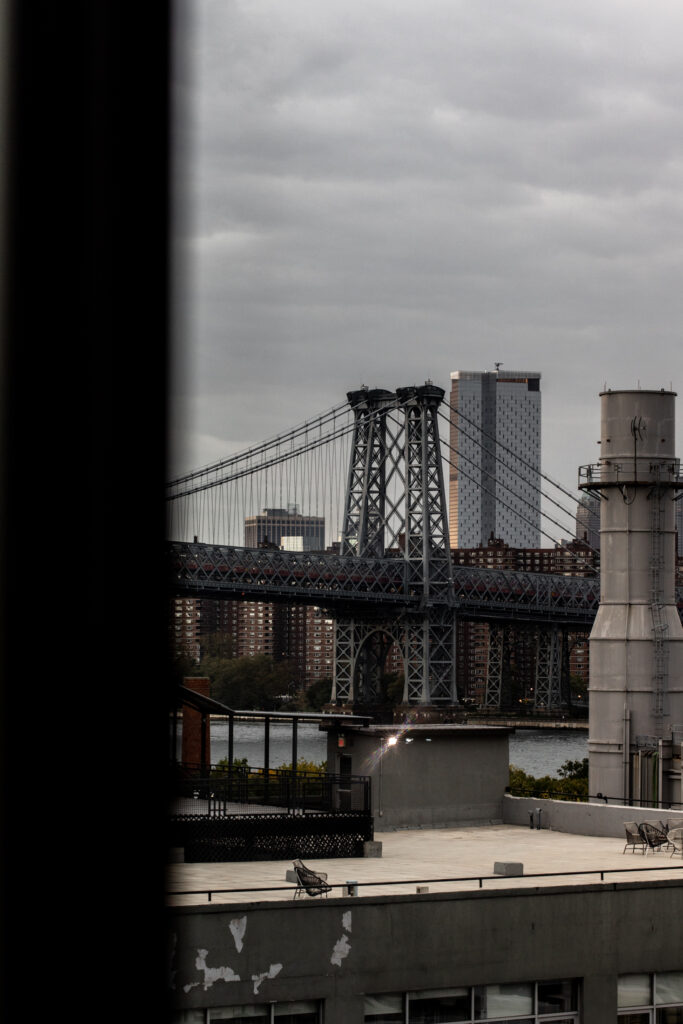 The Commodore
366 Metropolitan Ave, Brooklyn, NY 11211 | https://www.thecommodorebrooklyn.com/
While it's a bar first, they're better known for their fried chicken sandwiches. An unfortunate fire closed the kitchen in August, but it's expected to reopen for food soon. The hot chicken sandwich (I order it medium heat) is topped with coleslaw pickles on a potato bun for a simple yet delicious sandwich. If you have room, the Cadillac nachos are a good order for the table served with queso, jalapeños, pinto beans, three different salsas, tomatoes, onions, and sour cream.
Must order: Hot (or medium) fried chicken sandwich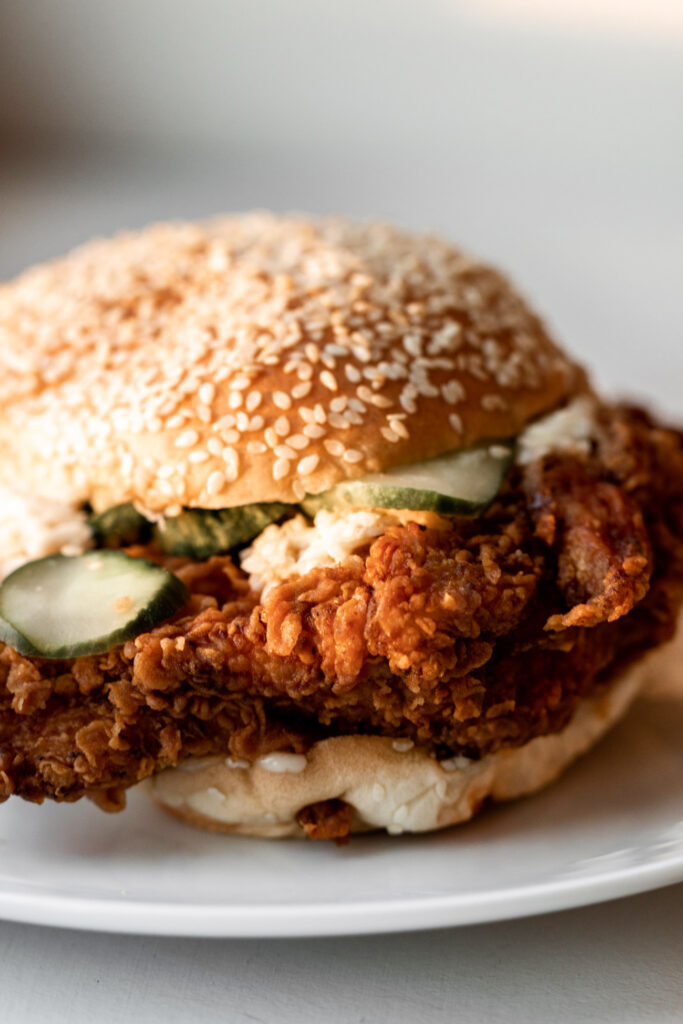 Dinner
Lilia
567 Union Ave, Brooklyn, NY 11211 | https://www.lilianewyork.com/
Lilia is considered one of the most popular restaurants in all of New York thanks to the pasta menu created by Chef Missy Robbins. A tip for getting a table: set a Resy alert for any of the nights you may want to go. That way in case someone cancels you have the opportunity to scoop up the reservation. While the majority of the menu changes seasonally, there are some staples you can expect to always be there.
Be sure to order the cacio e pepe frittelle to start. Fried squares of choux pastry dusted in black pepper and Pecorino Romano and Asiago cheese. The grilled clams with Calabrian chili and breadcrumbs are another solid starter along with the prosciutto with balsamic mustard and parmesan butter. Don't skimp on the pastas. The sheep's milk filled agnolotti with saffron and honey is unique while the mafaldini with pink peppercorns and parmesan is a simple cacio e pepe done well. If you're in the area in the morning, stop by the breakfast window for a fried mortadella breakfast sandwich with parmesan cream.
Must order: Cacio e pepe frittelle
Misi
329 Kent Ave, Brooklyn, NY 11249 | www.misinewyork.com
This was the first restaurant we ate at in the neighborhood when we moved in. We spent all day unpacking our apartment and walked to Misi for dinner (paired with martinis), that did not disappoint. The sister restaurant to Lilia, located right by Domino Park, is similar in that it does pasta very well though has an entirely different menu. The ricotta toast made with grilled bread comes with artfully piped whipped ricotta and slices of roasted red pepper.
Must order: Ricotta toast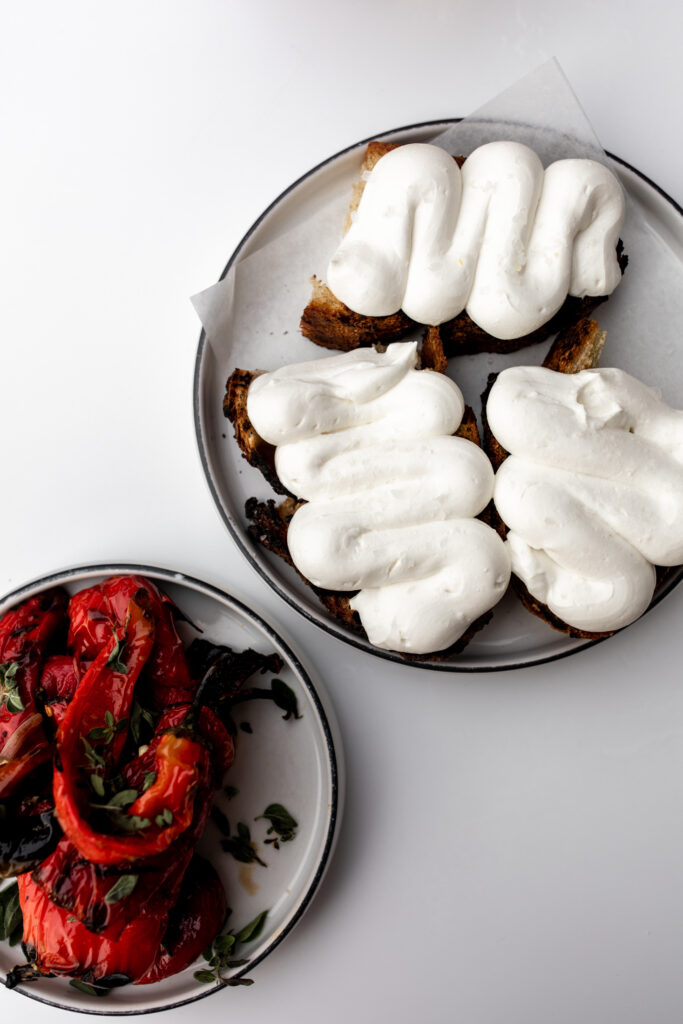 Llama Inn
50 Withers St, Brooklyn, NY 11211 | https://www.llamainnnyc.com/
Llama Inn is one of my favorite restaurants not just in Williamsburg, but all of New York (their sister restaurant in the West Village, Llama San may take the lead). The restaurant focuses on Peruvian cuisine with consistently incredible food and cocktails (get a pisco sour). Try to sit on the rooftop if the weather permits.
Quinoa may sound boring but here it's anything but. Crispy, puffed quinoa is served with bacon, cashew, avocado and banana for an incredibly unique salad packed with flavor. The scallop tiradito is also served in a creamy kiwi leche de tigre sauce that I could easily drink (and may have). The lomo saltado is a traditional Peruvian dish made with marinated strips of sirloin steak with onions, tomatoes and French fries, served with rice and scallion pancakes for a hearty dish.
Must order: Lomo saltado
Le Crocodile
80 Wythe Ave, Brooklyn, NY 11249 | https://lecrocodile.com/
This upscale French restaurant within the Wythe Hotel is much more than just a hotel restaurant (plus I saw Succession's Jeremy Strong dining here). With its high-ceilinged interior, oak paneling and expansive marble bar, the French-style restaurant is great for lunch, dinner, or a quick drink before the next stop. The Jonah crab is a standout appetizer, combined with avocado and yuzu koshu molded in the style of a tuna tartare. I love the eggs benedict if you're going for brunch, while the juicy herb chicken with a pile of fries is a must order for dinner.
Must order: The Jonah crab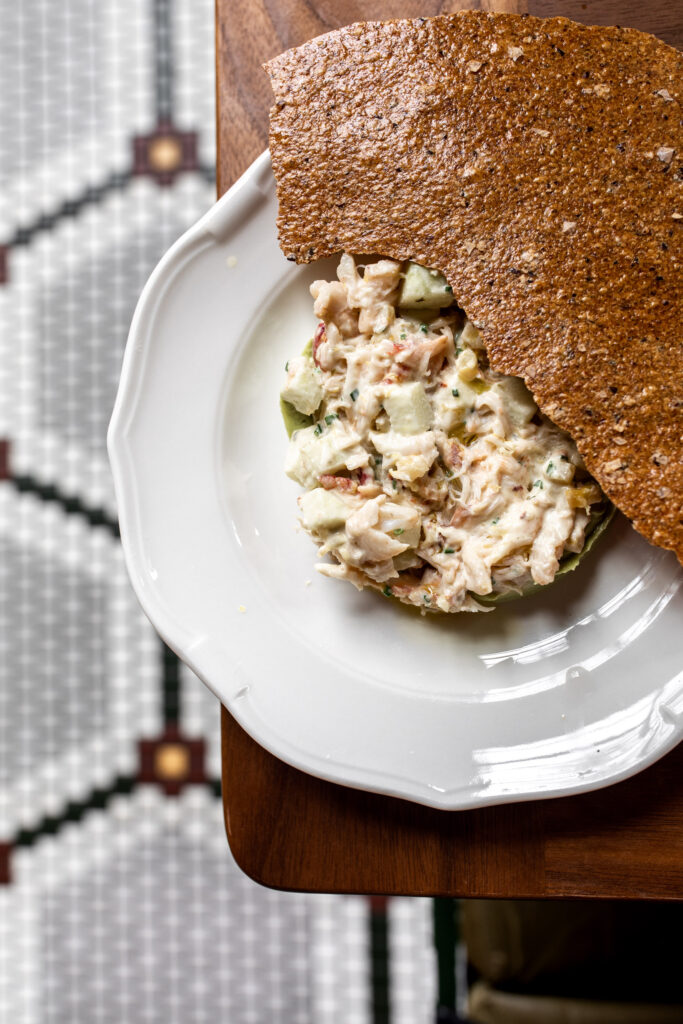 The Four Horsemen
295 Grand St, Brooklyn, NY 11211 | https://www.fourhorsemenbk.com/
While it bills itself as a wine bar, the food really shines. This bar is partly owned by LCD Soundsystem singer and frontman James Murphy. Like the best Brooklyn bars, the wine selection revolves around natural wines. And don't worry if you don't know what to get – they will guide you! The plates are small so don't expect to fill up. The tuna Is served thinly sliced like a crudo paired with yuzu koshu and tonnato, a creamy blended sauce of chilies, anchovy tuna, mayonnaise, lime and capers and is typically paired with veal. Other standouts are the raviolo (like a giant single ravioli filled with egg yolk) and Maine mussel skewers (no shucking required).
Must order: Tuna
12 Chairs
342 Wythe Ave, Brooklyn, NY 11249 | https://12chairscafe.com/brooklyn/
The ingredients in the Israeli dishes are so fresh; I order from here more than any other restaurant around. The hummus is incredibly smooth and also comes with several variations. I either get the meat hummus topped with ground beef, mushrooms and onions, or topped with crispy, fried falafel balls. The arayes – meat filled pita pockets seared on a flat top – are a must order and inspired my recipe here. The crispy chicken schnitzel salad pairs fried pounded chicken over a chopped salad of tomatoes, cucumbers and onion drizzled with tahini.
Must order: Arayes and hummus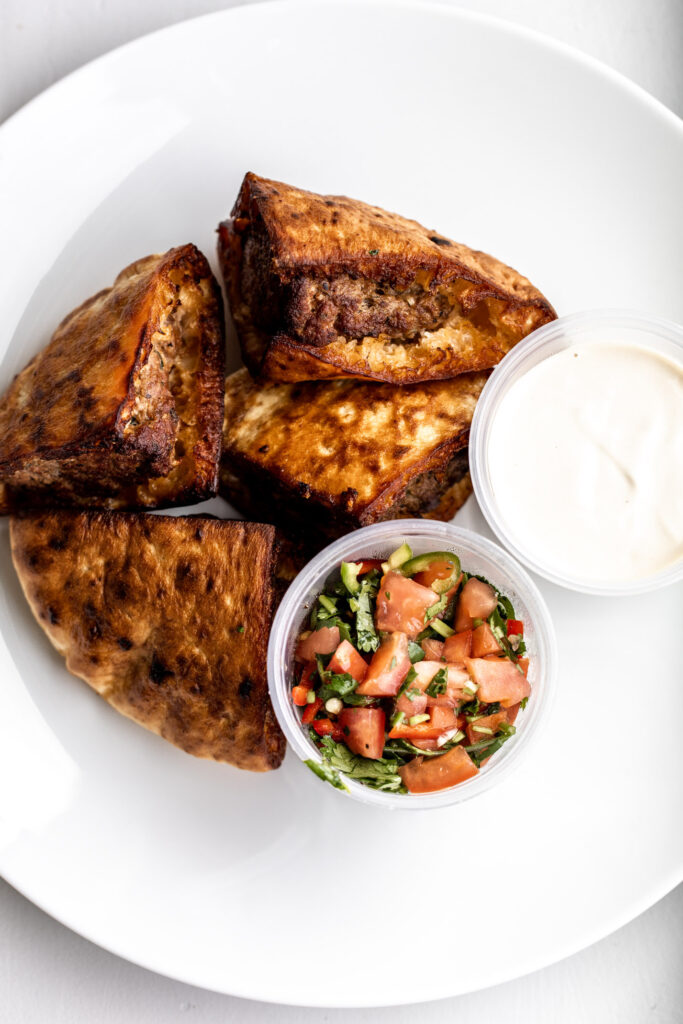 Win Son
159 Graham Ave, Brooklyn, NY 11206 | https://winsonbrooklyn.com/
Win Son in East Williamsburg is a restaurant serving Taiwanese American on one corner and a more casual bakery on another with a coffee bar, pastries, and breakfast sandwiches (think bacon, egg and cheese sandwiches on scallion pancakes or sandwiches on milk buns). Make a reservation at the restaurant for dinner or weekend brunch and arrive hungry. The menu includes shareable plates like fried eggplant with labne and spiced cashews, sloppy bao buns, beef rolls with meat wrapped in scallion pancakes, and lu rou fan (seasoned minced pork over rice).
Must order: Sloppy bao buns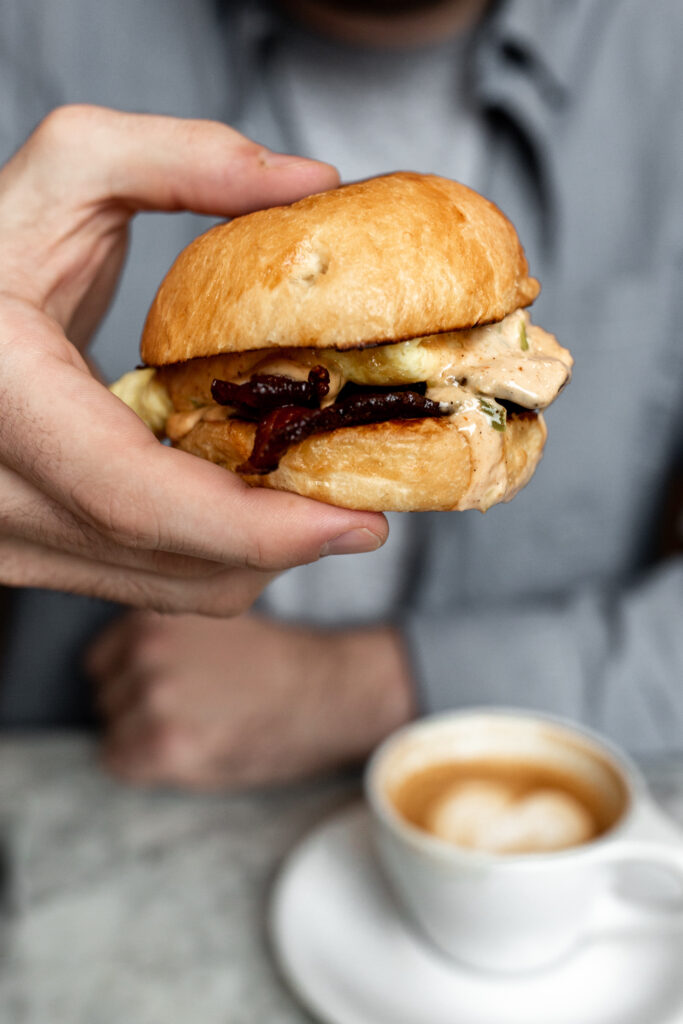 Ume Sushi
237 Kent Ave, Brooklyn, NY 11249 | https://www.umenewyork.com/
I like Ume because it's a unique sushi experience inspired by the founder's travels with floor seating and a beautiful patio. While most traditional omakase comes out piece by piece, at Ume it's served on a tray all at once. The sushi set also comes with instructions to eat the fish from left to right, sauces and salts to mix and match with sushi rice and sheets of nori for DIY hand rolls. While the omakase provides plenty of food, there's an add on menu with additional hand rolls and dishes titled "a bunch of stuff" – a kumamoto oyster topped with caviar, uni, toro and 24k gold.
Must order: The sushi set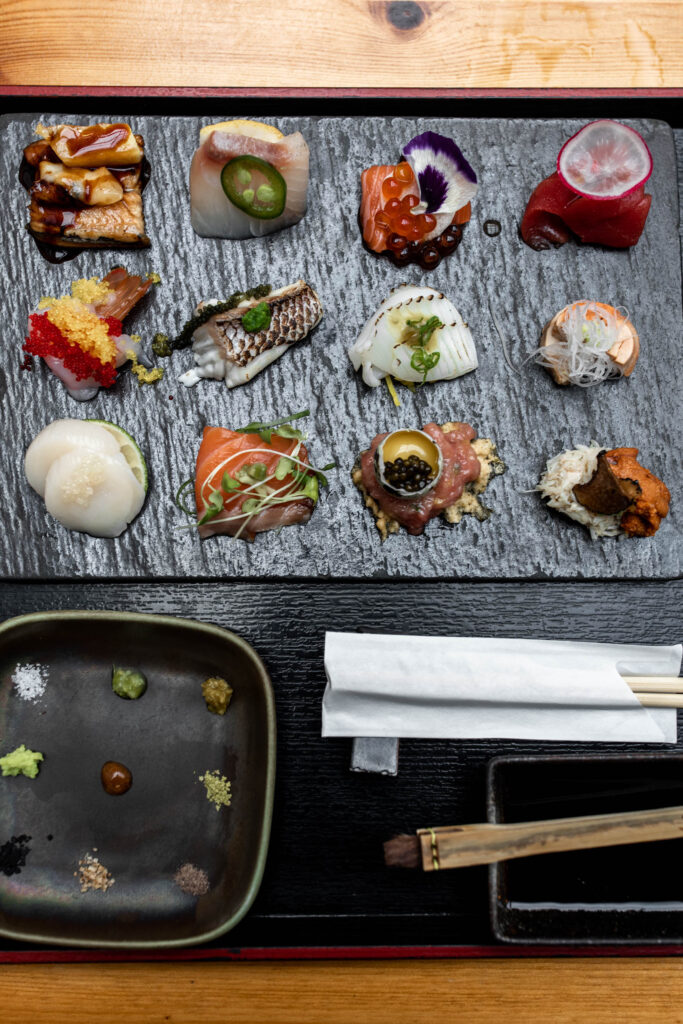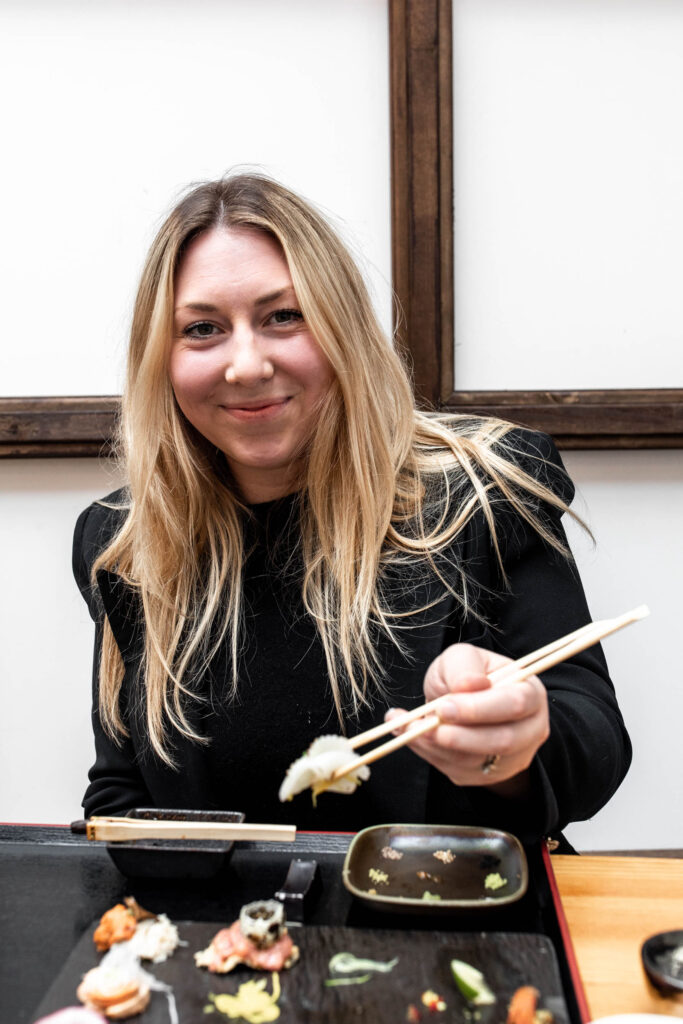 Bars
I could go on about more bars in Williamsburg, but these are my favorites for various occasions.
Skinny Dennis
152 Metropolitan Ave, Brooklyn, NY 11211 | https://www.skinnydennisbar.com/
The closest bar to my apartment is also one of my favorites. With no sign out front except for one noting it's a "honkey tonk" Skinny Dennis gets absolutely packed on weeknights. If you're looking for a more mellow time I recommend going during the week and listening to live country music – they announce the bands playing on their Instagram. Order the "willie's frozen coffee" a frozen coffee, bourbon and brandy drink made in a Slurpee machine topped off with a floater of more bourbon and coffee grinds served in a classic Greek paper coffee cup. Last winter they were only doing "to-go drinks" and despite the cold, my husband Aaron and I would get these while we walked our dog, Benson..
Sauced
331 Bedford Ave, Brooklyn, NY 11211 | https://www.saucedbklyn.com/
This wine bar has a great back patio (weather permitting). While their wine offerings are insane, I also recommend getting the focaccia or a cheese and charcuterie plate as a little snack while you're drinking a bottle of funky orange wine. There's no official list – just explain what you like and your price point – and you end up with a great bottle of wine, every time.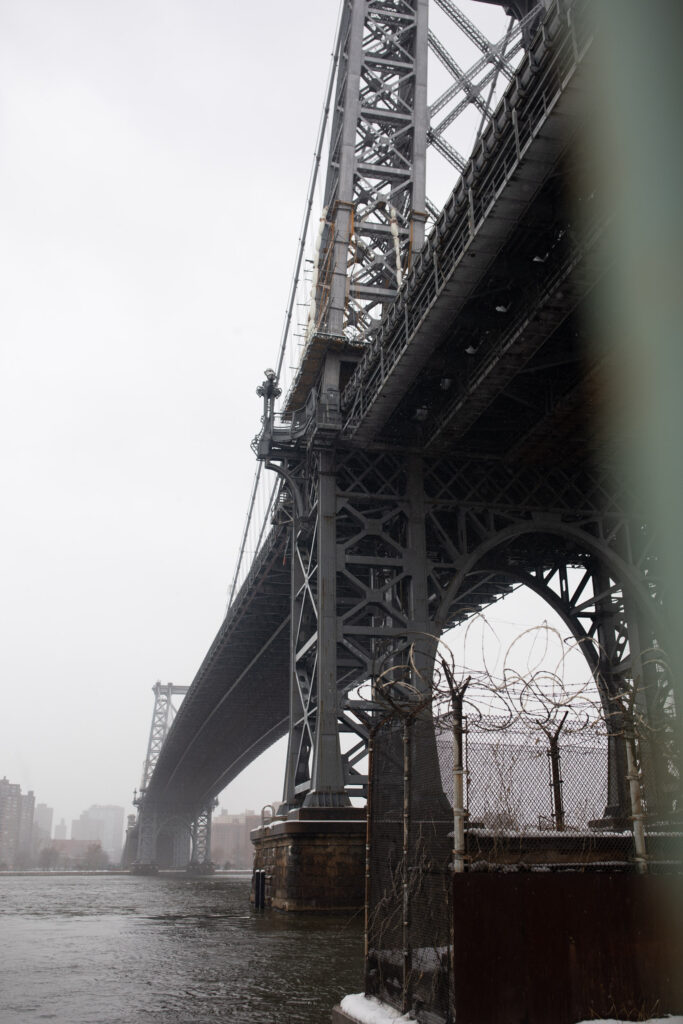 Talea
87 Richardson St, Brooklyn, NY 11211 | taleabeer.com
On the edge of Williamsburg and Greenpoint, Talea is one of the only women-owned breweries and taprooms in NYC. I've found most breweries only have trendy house-brewed IPA's whereas Talea has sours and lighter beers. Try one of their tasting flights! In addition to beer they also have a full coffee bar for morning visits (or remote work) as well as snacks like cheese boards. Their beer can also be found at local Whole Foods and Trader Joe's. Look for their colorful packaging with a minimalist design.
Fresh Kills
161 Grand St, Brooklyn, NY 11249 | https://freshkillsbar.com/
Don't expect to walk right in on a weekend but this cocktail bar is worth a little wait. While the velvet rope across the door makes them feel a bit too important, the cocktails are great. They've ditched their menus and make their drinks based off what you like. Gin and "liquor forward"? They've got a drink for you. Tequila and fruity? Check.
Roebling Sporting Club
225 N 8th St, Brooklyn, NY 11211 | https://www.roeblingsportingclubnyc.com/
My favorite bar to watch sports. Since it's smaller I'd check ahead to make sure they're playing the game you want to watch and get there before the start time. You can't go wrong with beer and fried mac and cheese balls.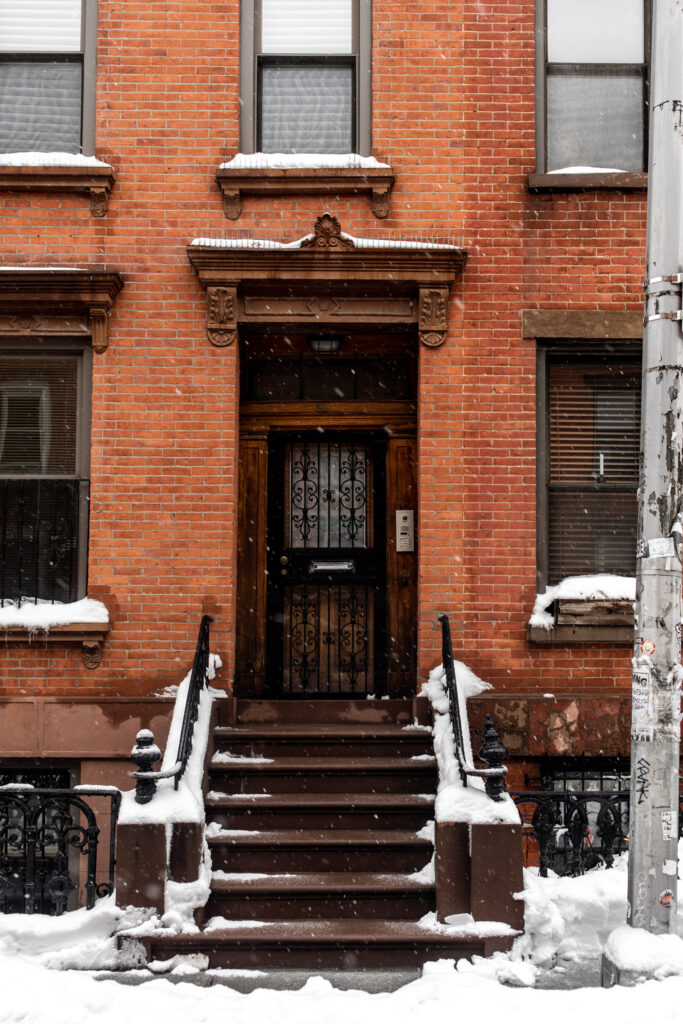 These are recommendations based on my experiences, comment below with any additional favorite restaurant and bars.