Chicken & Waffle Wings with Bourbon Maple Syrup
This dish brings the sweet and savory combination of fried chicken and waffles into one bite. The first rubbed with a spice mixture then the wings are dipped in buttermilk and then dredged in ground waffles before they are fried to a golden brown and then drizzled with bourbon maple syrup.
 They may look like your average wings but the waffle bits crisp up and form a crunchy outer shell that keeps the meat tender and juicy. The boozy maple syrup gives it a rich flavor while the rub gives it just a hint of spice. I would eat these for just about every meal if I could.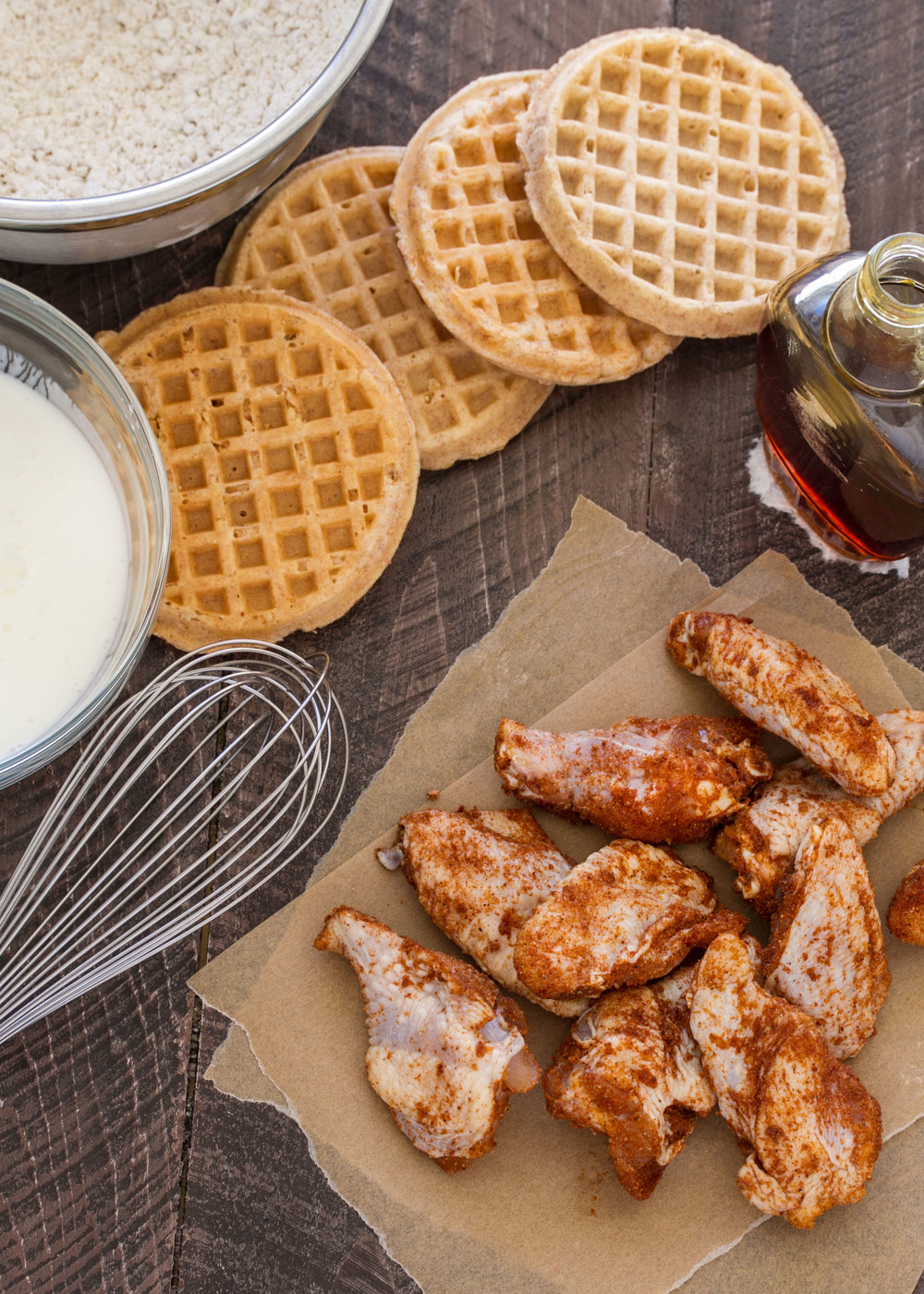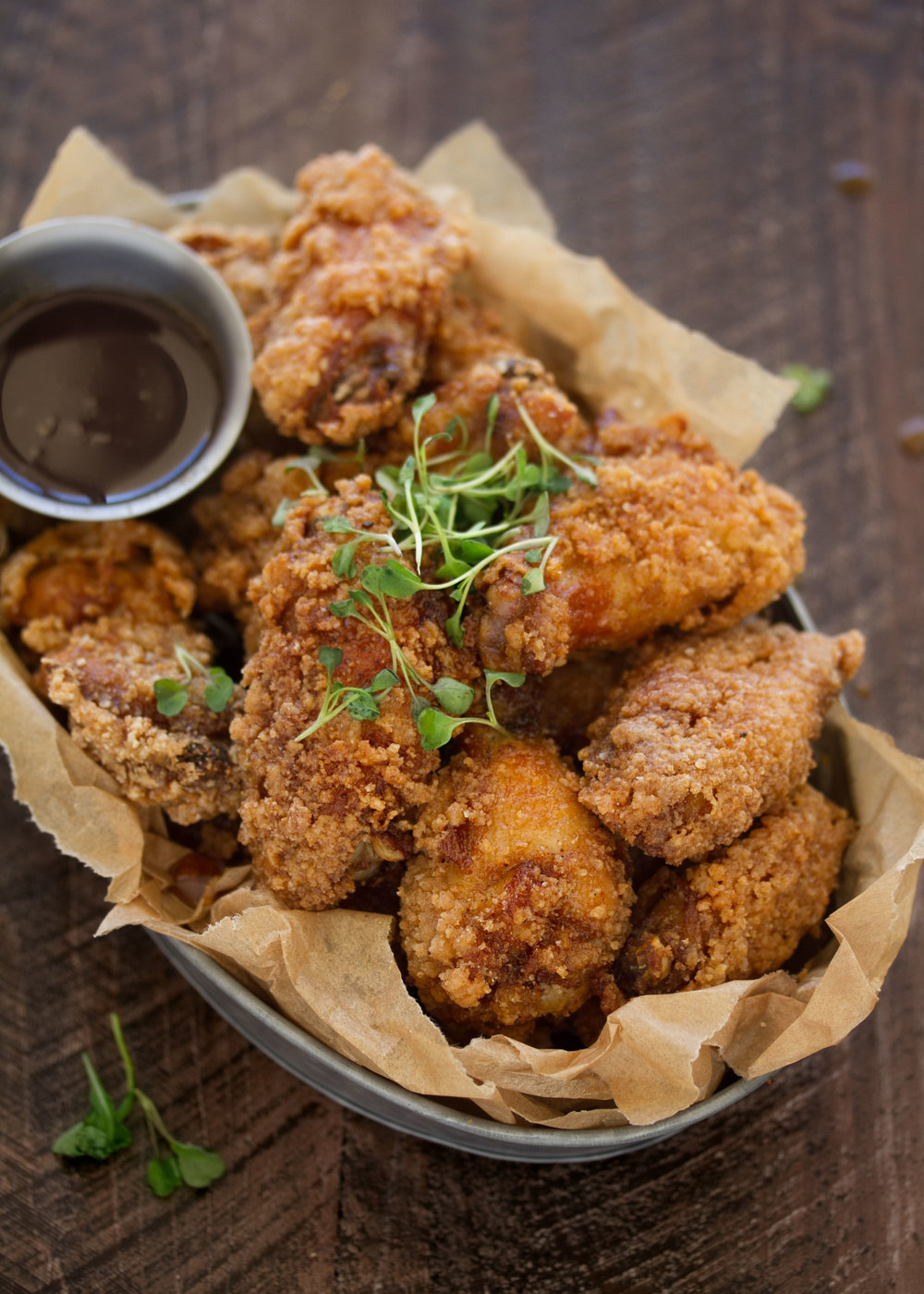 Chicken & Waffle Wings with Bourbon Maple Syrup
Split the wings at the joint into wingettes and drumsticks, then discard the wing tips or use for stock. In a small bowl whisk together the paprika, cayenne, onion powder, garlic powder, ancho chili powder, salt and pepper.

Rub the wings thoroughly with the spice mix and arrange the chicken in a container or on a platter, cover with plastic wrap and refrigerate for at least one hour or overnight.

In a small saucepan over medium heat, whisk together the maple syrup, bourbon and cinnamon. Cook, stirring occasionally, until mixture has thickened, about 15 minutes. Let cool and set aside.

In a large saucepan, heat 2 inches of oil to 350°F (180ºC). In the bowl of a food processor fitted with the blade, finely grind the waffles. Add the buttermilk to a medium bowl and in another medium bowl, whisk together the cornstarch and ground waffles.

A few wings at a time, dip in the buttermilk mixture then in the cornstarch and waffle mixture. Fry, turning once, until the wings are deep golden brown and cooked through, about 8 to 10 minutes. Transfer the wings to paper towels to drain while frying the remaining wings.

Once all of the wings have been fried, arrange them on a platter and drizzle the maple syrup mixture over the top. Serve immediately.
DID YOU MAKE THIS?
TAG ME ON INSTAGRAM TO BE FEATURED ON MY STORIES! @cookingwithcocktailrings