In this recipe, yellowtail crudo is marinated with olive oil, mandarin orange juice, shallots and topped with chives, cape gooseberries, edible flowers and micro-greens (mostly added for garnish). This beautiful artistic appetizer requires little to no prep work.
Yellowtail Crudo with Mandarin & Gooseberries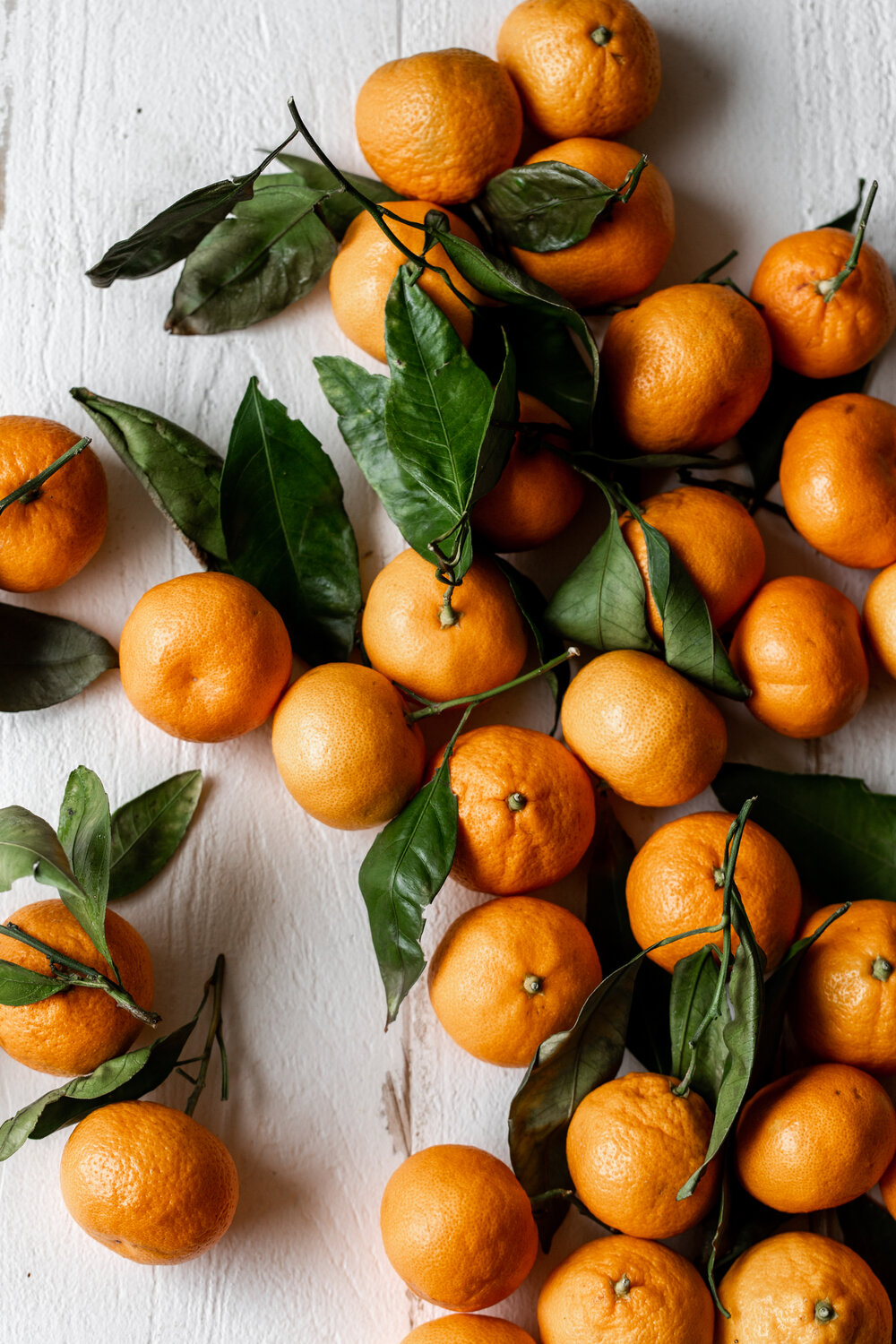 What is crudo?
Confused about the difference between sashimi and crudo? It's like how all squares are rectangles but not all rectangles are squares. All crudo is sashimi but not all sashimi is crudo. Sashimi is a Japanese preparation that is made with expertly cut raw fish typically served with a side of soy sauce, wasabi, and pickled ginger while crudo is an Italian preparation of raw fish drizzled with olive oil and typically lightly cured with citrus. With crudo the focus is not solely on the fish but the other elements as well.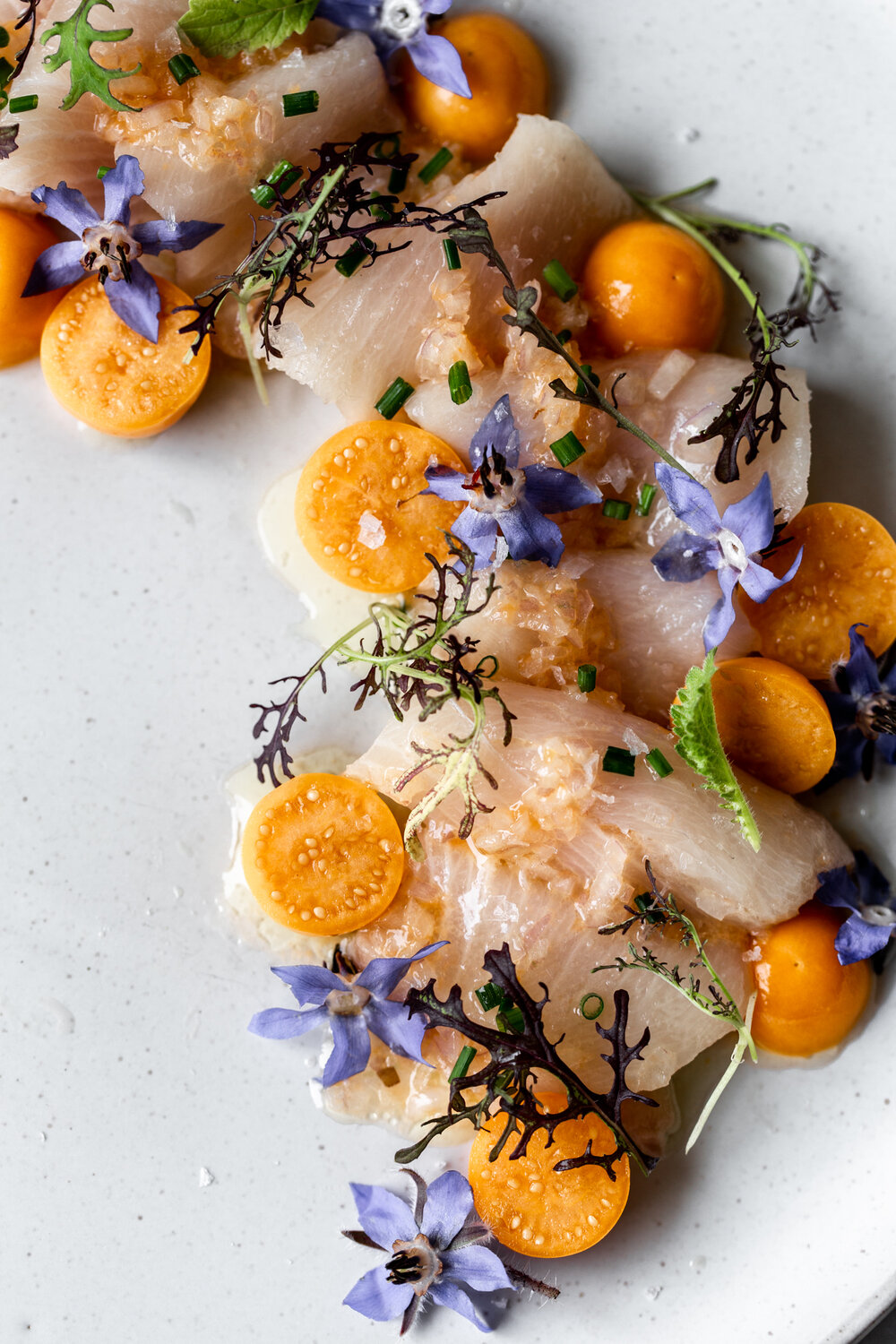 What should I serve crudo with?
I chose to add a bit of mandarin orange juice to the olive oil and shallots and then serve it with halved cape gooseberries for a winter produce-inspired preparation. In this recipe, the cape gooseberries and mandarin juice can be substituted for other citrus and fruit combinations like lime or lemon and cucumber or even halved cherry tomatoes.
Gooseberries are sweet yet tart with small edible seeds in the middle adding a slight crunchy texture to each bite. As they come wrapped in paper leaves, they resemble small yellow tomatillos and are native to South America but are available in the United States in fall and winter. They also make a beautiful garnish!
Crudo can be followed by Italian entrees like braised pork ragu with cavatelli and creamy burrata or creamy ricotta polenta with sautéed leeks. I also chose to garnish this dish with borage – small edible flowers with a slight cucumber taste. While they are not necessary, they add an artistic touch to the dish. If needed they can be substituted with another edible flower variety or omitted altogether.
What kind of fish should I buy?
Since the fish will be consumed raw it is important to purchase sushi-grade fish for this dish. Sushi or sashimi-grade fish is typically flash frozen soon after it's caught to maintain it's fresh quality. Freezing the fish first also kills any potentially harmful parasites making it safe for consumption. Talk to your local fishmonger for suggestions on what to buy. This recipe calls for yellowtail, a mild-flavored fish with a firm texture that is almost buttery when served raw.
Where to Buy Sushi Grade Fish
At your local fish market. Many fish markets offer selections of fresh fish like tuna or salmon that can be used for spicy tuna crispy rice. Then, ask your fishmonger for more advice! They are a great resource.
At a Japanese market. Many markets sell pre-packaged cuts of sushi-grade tuna in the refrigerated section. This keeps it easy for use in this recipe!
Buy online. So, if you don't have a place to buy fresh high-quality fish locally, I recommend ordering online. There are plenty of places where you can get fish shipped quickly – I particularly like Honolulu Fish Co. also available on Goldbelly.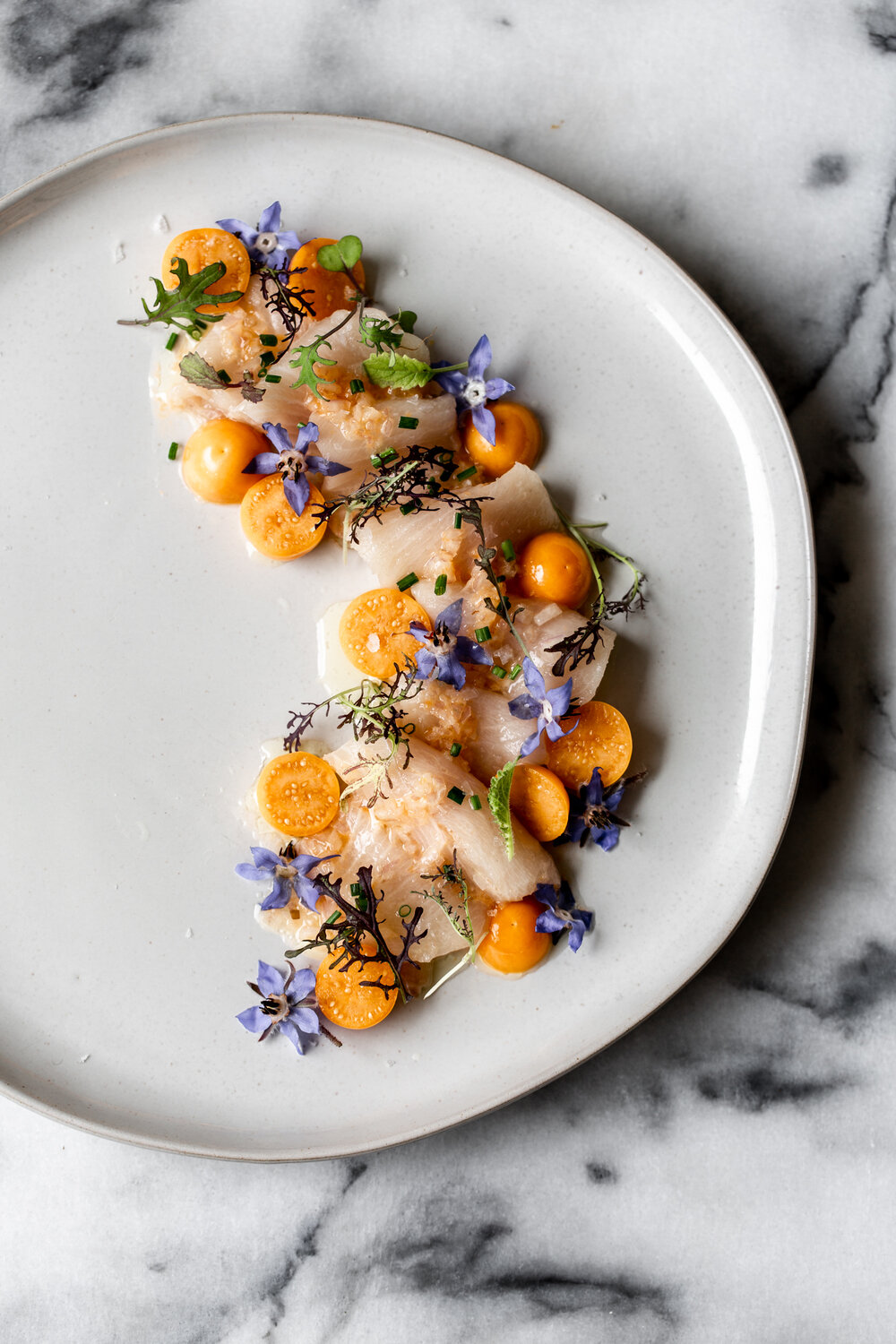 Other Recipes to Try
If you enjoy this recipe, I recommend checking out some of these:
Yellowtail Crudo with Mandarin & Gooseberries
1

tablespoon

olive oil

1

tablespoon

freshly squeezed mandarin orange juice

or orange juice

2

teaspoons

finely chopped shallot

4

ounces

sushi-grade skinless, boneless yellowtail fillet

¼

cup

cape gooseberries,

halved

1

teaspoon

diced chives

Handful borage edible flowers or 1 tablespoon diced cucumber

(optional)

Microgreens,

for garnish (optional)

Flakey sea salt,

for garnish
In a small bowl whisk together the olive oil, mandarin juice and shallots and set aside.

Thinly slice the yellowtail and add to a shallow bowl. Toss with the sauce and arrange the fish on a plate, folded in half.

Pour the remaining sauce over the top of the yellowtail then arrange gooseberries around the fish. Top with the chives, borage, micro-greens and sea salt. Serve immediately.
DID YOU MAKE THIS?
TAG ME ON INSTAGRAM TO BE FEATURED ON MY STORIES! @cookingwithcocktailrings