Moving across the country really allows you to not only take stock of your life but also your possessions. "Do I like this vase enough to wrap it in bubble wrap, which will likely kill the environment, and have movers load it onto the truck at $20 per box so I can then unpack it and shove it in a closet?" My husband and I recently relocated from Santa Monica, California to Brooklyn, New York. We packed all our possessions into a moving truck which the company we hired will *hopefully* deliver to our new apartment.
After my parents recently had a less than stellar experience with a moving company last year and were subsequently left without possessions for around a month I was determined to pack a few kitchen essentials into the car to take with us just in case. Good thing I did because here I sit two weeks after leaving California on my blown up air mattress doubling as a sofa, waiting on my remaining possessions to miraculously show up. I had my stowed knives in the wheel well and whisks in the seat back pockets but at least I can get some work done while I wait.
With our recent move I have tried my best to rid myself of all frivolous kitchen tools. While I don't think an "as seen on TV" do-it-all-five-in-one chopper or a specific avocado slicer is a necessity, I do think everyone needs a really sharp quality knife. I recently gifted a new chef's knife to my mother -in-law who immediately called me and told me she didn't realize cutting things could be that easy. Below is my list of "desert island kitchen essentials". These are things that I really do use every day and think are essential in every person's home if you plan on cooking anything at all.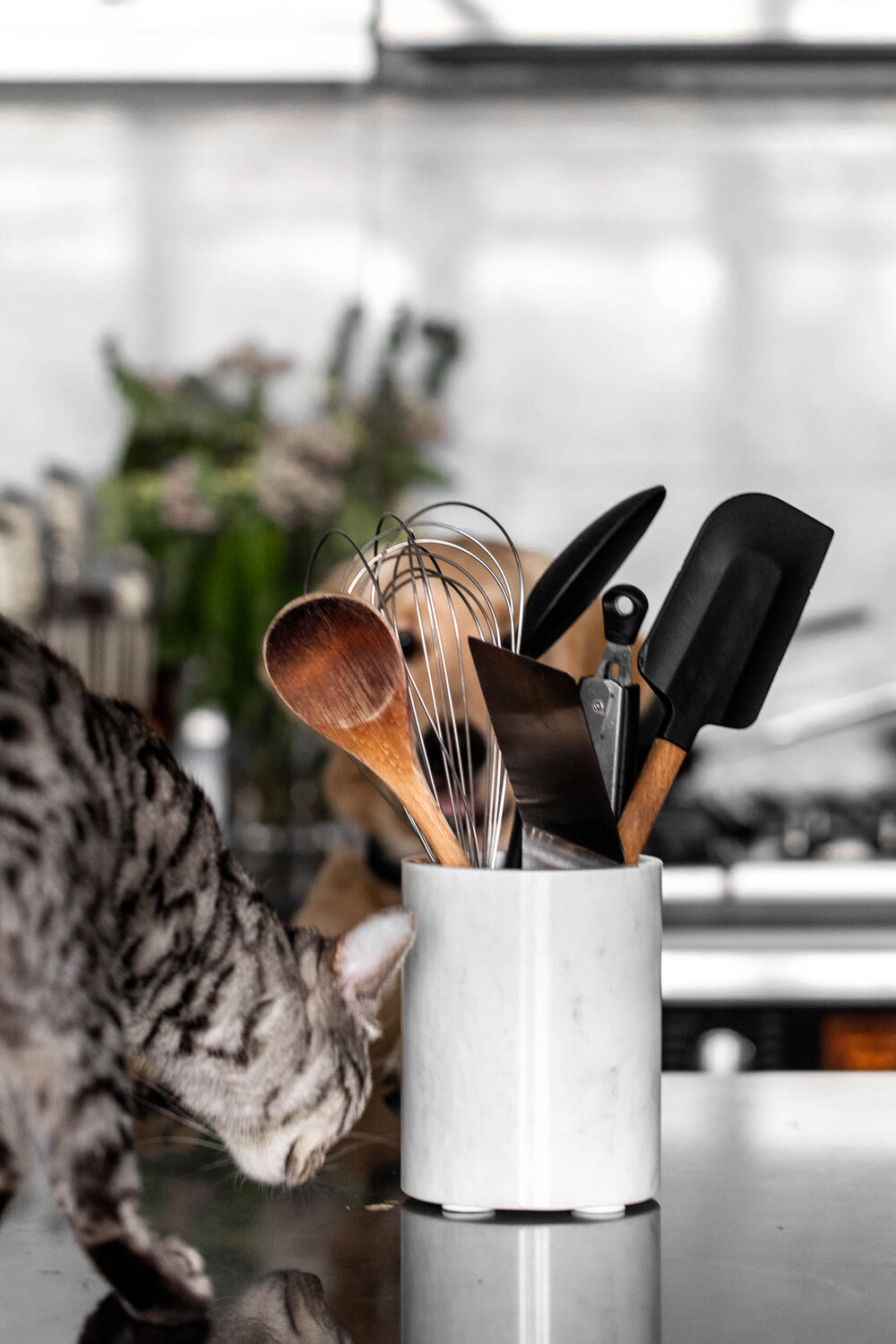 Additional luxury add-on's I swear by:
Blender or food processor
The majority of the time you can use one or the other. I prefer my food processor when pulverizing an ingredient or making small amounts of sauces like mayonnaise – the blades are lower down so they catch everything easier. A blender (a Vitamix is the top of the line) is better for bigger jobs like pureeing liquids.
KitchenAid stand mixer
The KitchenAid stand mixer does everything a whisk does at hyper-speed. My mom has had the same 5-quart KitchenAid mixer since she received it off of her wedding registry almost 30 years ago. It's an investment but it is also kitchen decor. It's amazing for whisking meringues and whipped cream (so your hand doesn't get tired), making doughs for pizza, pasta and bread that you would otherwise knead by hand, mixing batters and cookie doughs. I use it with the attachments to make pasta noodles, sausage, ice cream and more.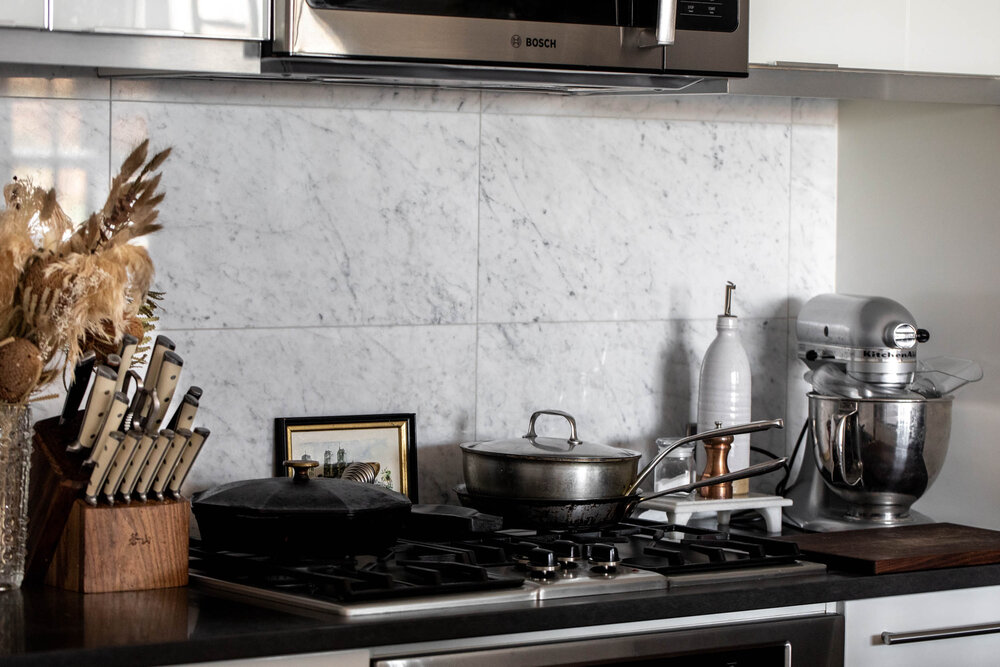 See more of my kitchen recommendations here.
Disclaimer: This Site Contains Some Affiliate Links. I May Earn A Small Amount From Purchases To Make More Food & Bring You New Recipes For Your Enjoyment.