My love for a good martini began at Dan Tana's, the famous, old-school Italian restaurant on Santa Monica Boulevard in West Hollywood, CA. They're probably more famous for their bartending staff than for the classic, red sauce food itself.
I got into martinis just before quarantine. They quickly became my go-to at home cocktail. When the pandemic ended, I went back to ordering them at a bar – and I didn't know what I was doing. So I'm here to break down all the martini basics for you. What's my preference? My perfect dirty martini recipe is made using gin, vermouth and plenty of olive juice is shaken until it's ice cold (ideally with small shards of ice in it).
How to Make a Dirty Martini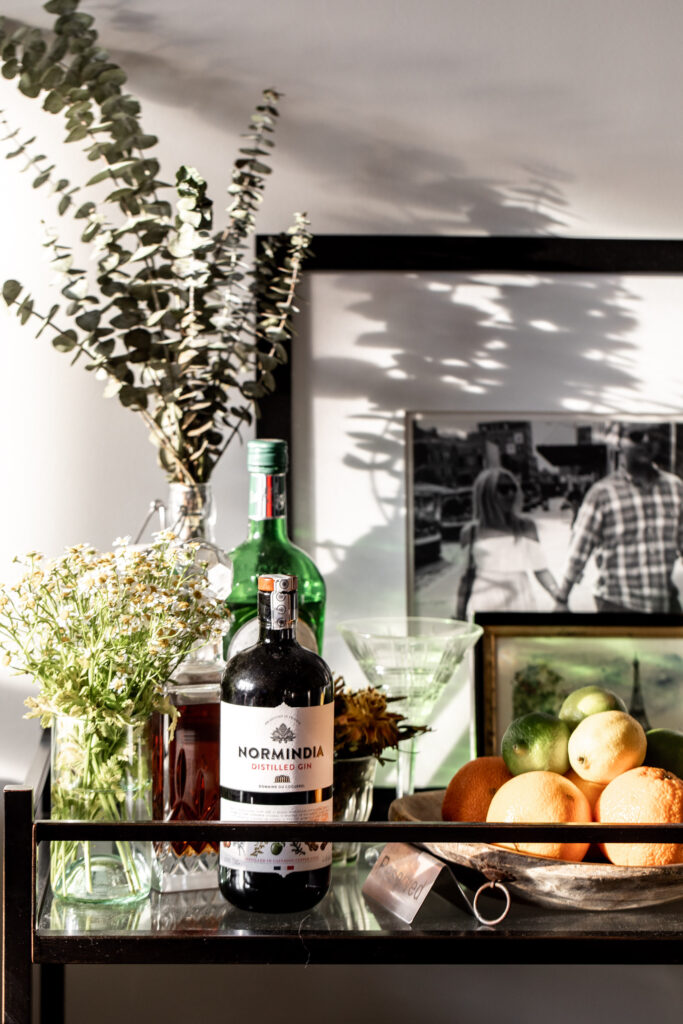 Martini Basics
What is a dirty martini?
A martini made with the addition of olive juice to give it briny flavors. Serve garnished with olives for added brine (and a little snack).
What is a martini with a twist?
A martini garnished with a lemon peel twisted and added to the glass.
What does it mean when you ask for it with an onion?
Make a Gibson by stirring together gin with dry vermouth garnished with a small pickled cocktail onion. They are made by pickling pearl onions, which are naturally sweet, in a brine and then added to the cocktail for flavor.
What is a dry martini?
This means the martini has little to no vermouth, making gin or vodka the only spirit.
What is a wet martini?
This means the ratio of gin (or vodka) is equal to the vermouth added.
What is a vermouth rinse?
A martini made with a rinse means the glass is first chilled and swirled with about a tablespoon of dry vermouth. Next, the vermouth is discarded and then chilled gin is added to the glass. It scents the martini without a strong flavor of vermouth.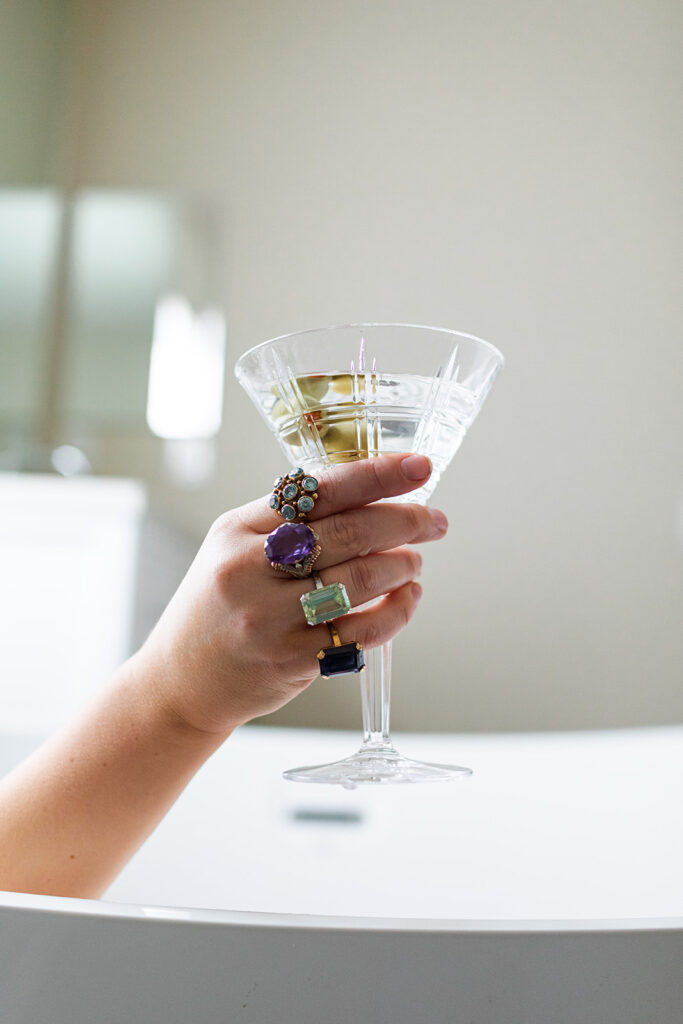 Shaken vs. Stirred
We all know James Bond prefers his martinis shaken – but what difference does that make? Shaking the ingredients in a cocktail shaker aerates and mixes the liquor, thoroughly chilling it and creating a frothier drink. This method also dilutes the liquor more than stirring it. In addition, stirring the martini in a beaker creates a much more smooth, silky cocktail.
Gin vs. Vodka
Vodka is a clear, distilled spirit that doesn't necessarily have as many hard and fast rules as other liquors. It's created by extracting starch from various grains, fruits and vegetables; commonly potatoes, wheat or rice. Vodka at its base is less flavorful than other spirits (unless it's flavored vodka).
Gin is made by distilling grains like wheat or barley with botanicals. To be considered gin, juniper must be prominently featured and a notable flavor profile. Other common ingredients used to flavor gin are orange, coriander, cardamom, pepper or licorice. The base of gin is a neutral spirit, often vodka.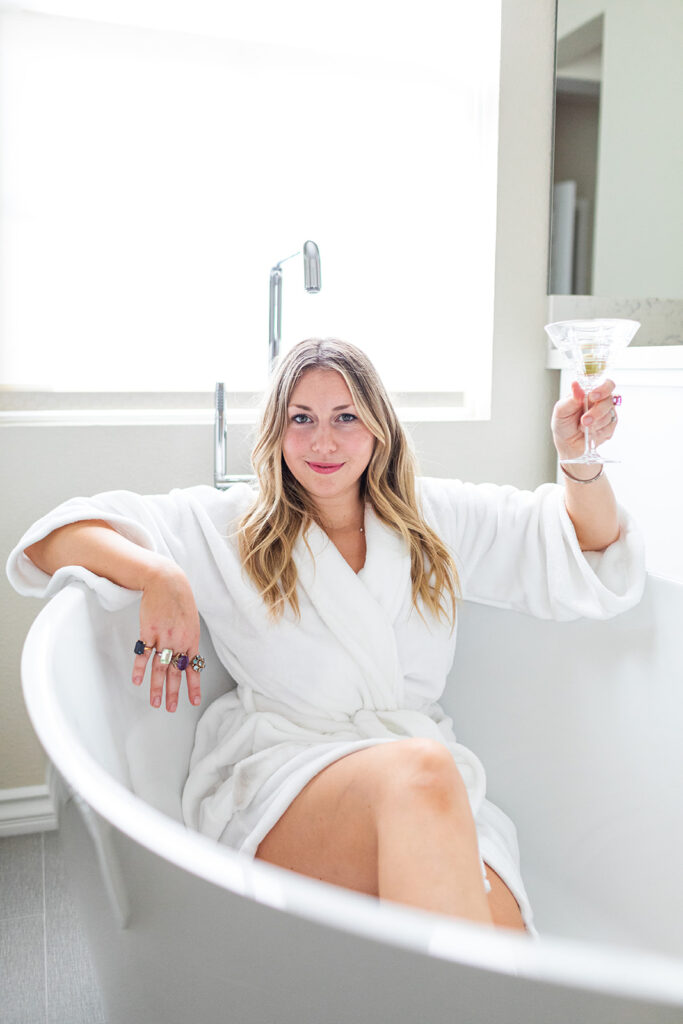 Key ingredients in a dirty martini
Gin – gin is basically just a botanical flavored vodka in my opinion.
Vermouth – The other spirit in a martini is vermouth.
Olives – While green olives are the standard in martinis, try taking it a step further by using stuffed olives. Blue cheese stuffed olives or pimento stuffed olives are also both great options.
The glassware
Martini glasses are their own section of glassware with dramatic sloped sides. My favorite cocktail glasses are Waterford crystal glasses or this less expensive crystal version. The Italian version of martini glasses are more similar to small espresso cups on a delicate glass stem while coupe glasses are much wider and shallow.
Other Cocktail Recipes to Try
My Go-To Dirty Martini Recipe
2½

ounces

gin

(or vodka)

½

ounce

dry vermouth

½

ounce

olive juice

Olives,

for serving
Fill a cocktail shaker with ice. Add the gin, vermouth and olive juice.

Shake vigorously.

Pour into a martini glass and garnish with olives.
DID YOU MAKE THIS?
TAG ME ON INSTAGRAM TO BE FEATURED ON MY STORIES! @cookingwithcocktailrings