While bartenders aren't a fan of the cocktail because they take longer to make with fresh espresso during a busy dinner service, espresso martinis are easy to make at home! The best espresso martini is made with actual espresso or cold brew coffee rather than just coffee liqueur. It should also taste bold and well, like coffee! It's a great cocktail when a pick me up is needed, especially on a weekend. I love serving them with dessert as a complement to a tiramisu or ice cream.
Espresso Martini Recipe
Key Ingredients in This Recipe
Vodka – Vodka is a clear, distilled spirit that doesn't necessarily have as many hard and fast rules as other liquors. It's created by extracting starch from various grains, fruits and vegetables; commonly potatoes, wheat or rice. Vodka at its base is less flavorful than other spirits which makes it a perfect pairing for this espresso martini. I used Amass vodka in this recipe.
Espresso – Espresso is a more highly concentrated coffee containing much more caffeine. The beans are typically roasted longer, with a finer grind. I have a Nespresso machine I use to create the espresso which makes for a frothy martini, though a cold brew concentrate can also be used.
Coffee liqueur – The most popular brand of coffee liqueur is Kahlua though I recommend the brand Mr. Black Cold Brew Coffee Liqueur. While some restaurants use Bailey's I find it much too creamy for this cocktail.
Simple syrup – Simple syrup is made by boiling equal parts sugar and water to form a sticky, smooth syrup that will mix easily into cocktails. Bring 1 cup of granulated sugar and 1 cup of water to a boil then cool completely. Make and store it refrigerated in an airtight container for up to two weeks.
Coffee beans – Coffee beans are used on the top of an espresso martini for garnish inspired by the traditional serving of saltimbocca. Using three is said to represent health, wealth and happiness, called "con la mosca".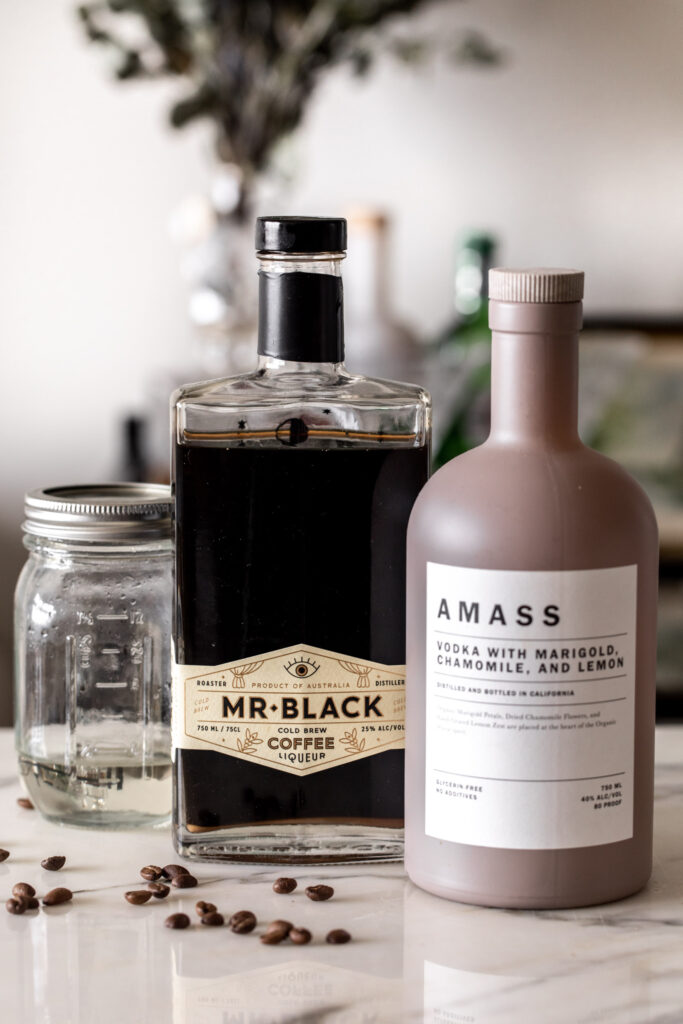 How to Make an Espresso Martini
Add ingredients to shaker. Add vodka, espresso, coffee liqueur and then simple syrup to a cocktail shaker filled with ice.
Shake. Shake vigorously until foam forms.
Strain and serve. Strain into a coupe glass and garnish with espresso beans. Then serve immediately.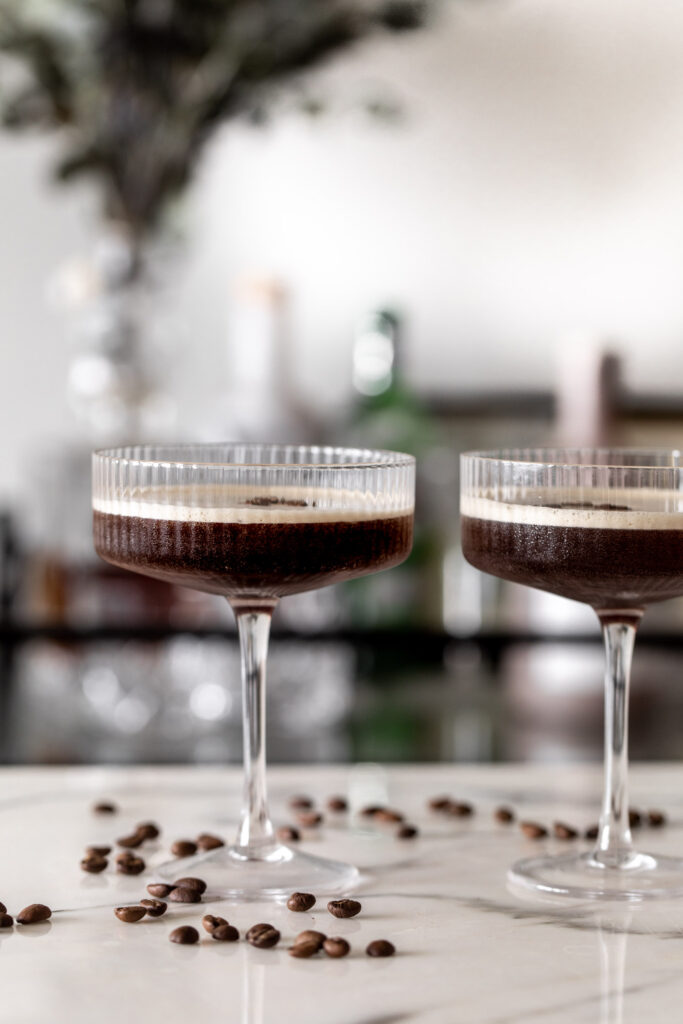 Tips and Tricks for Making the Best Espresso Martini Recipe
Make sure the espresso is completely cooled before adding it to the cocktail shaker so it doesn't melt the ice and water down the martini.
Put the espresso in the freezer for a few minutes to cool it quickly.
If you don't have an espresso machine, using concentrated cold brew coffee works well and you don't have to cool it off. This is especially great when making the recipe in batches or for groups.
Try substituting the vodka with tequila!
Other Recipes to Try
If you enjoy this recipe, I recommend checking out these:
Espresso Martini Recipe
Add vodka, espresso, coffee liqueur and simple syrup to a cocktail shaker filled with ice.

Shake hard until foam forms.

Strain into a coupe glass and garnish with espresso beans. Serve immediately.
DID YOU MAKE THIS?
TAG ME ON INSTAGRAM TO BE FEATURED ON MY STORIES! @cookingwithcocktailrings