This risotto recipe puts a more "polished" spin on the classic hearty soup. Chopped broccoli florets and shallots are sautéed and combined with risotto rice, simmered in chicken stock until al dente and then folded with cheddar cheese. When cooking I always use sharp cheddar cheese in my recipes.
I don't recommend cooking with mild or medium cheddar because the flavor cooks out and you end up adding empty calories with none of the flavor. This broccoli cheddar risotto can be served on its own, but it pairs well with roasted chicken thighs for a complete dinner.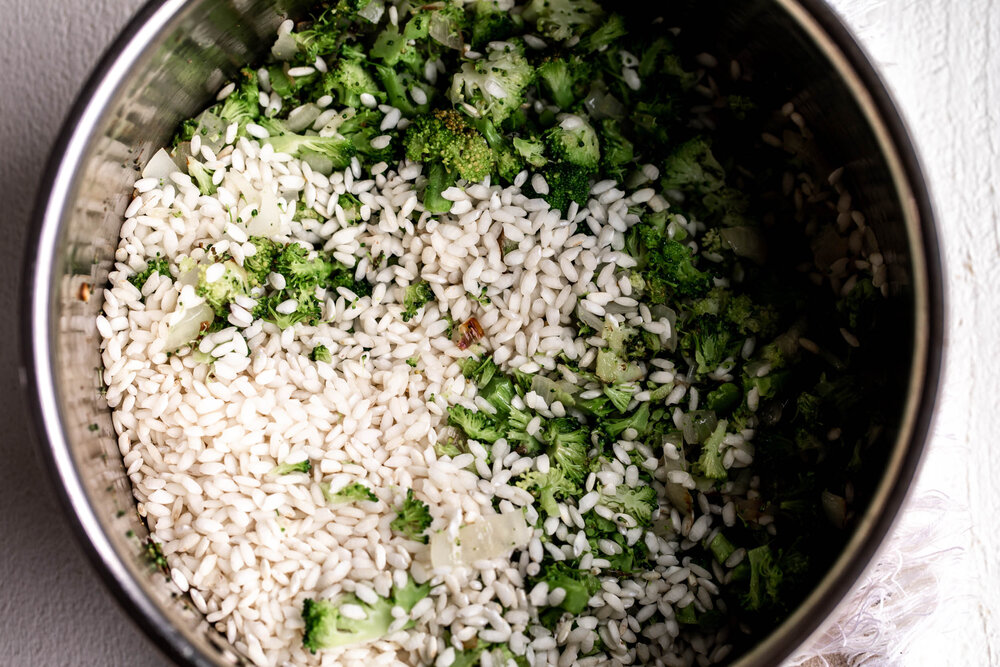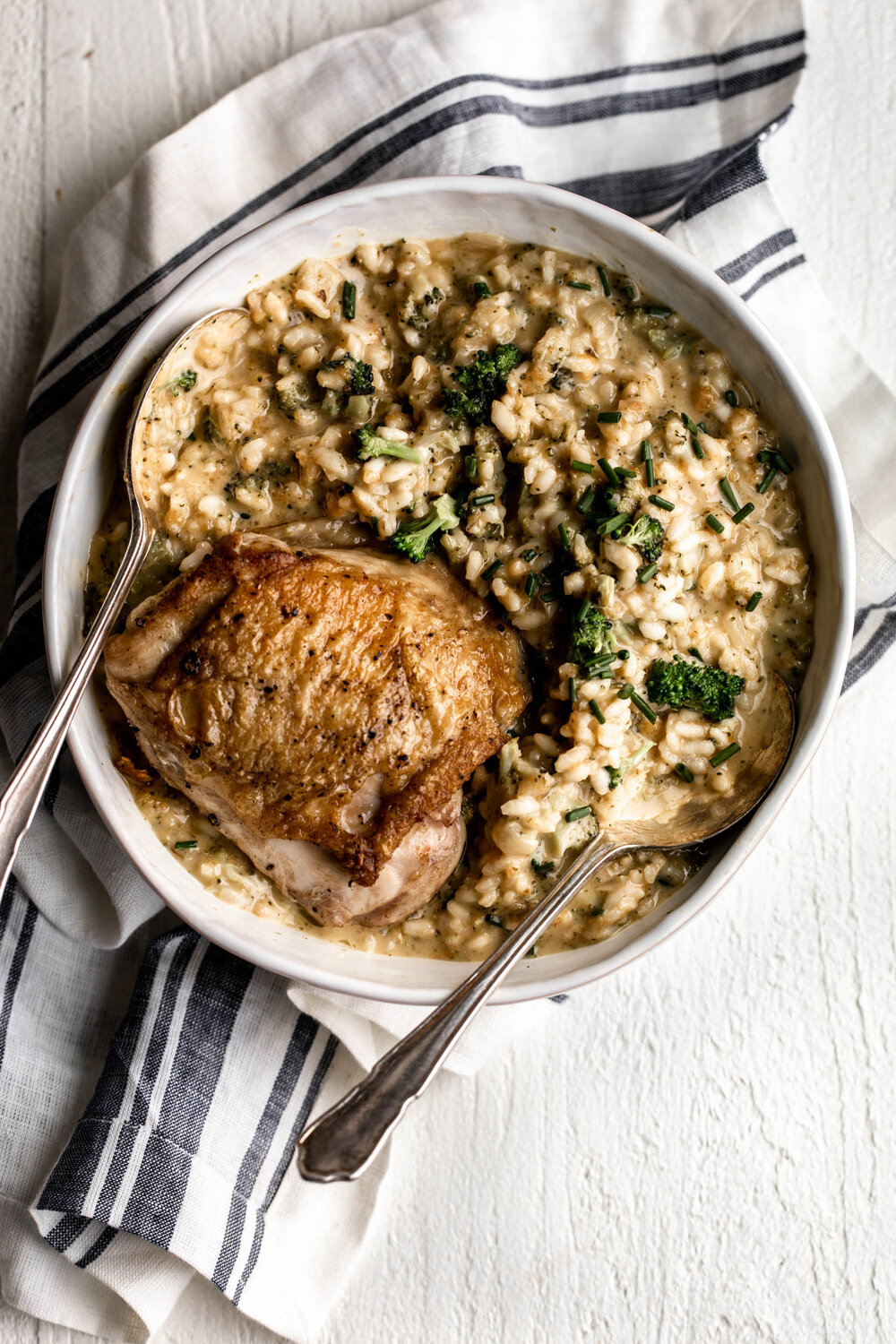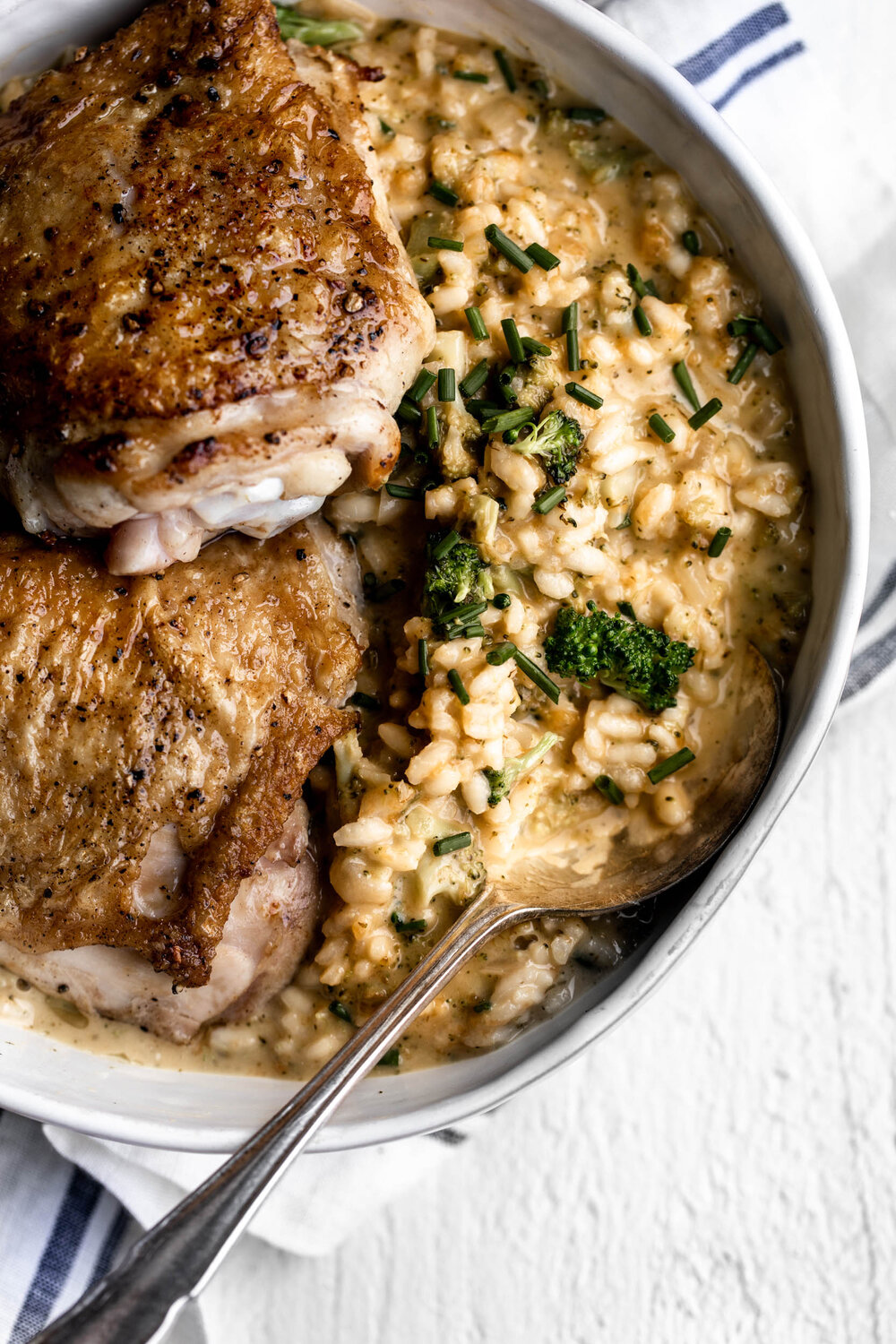 Broccoli Cheddar Risotto
Cut the broccoli into florets and discard the stalks then finely dice the broccoli so that it is riced. You should have about 2½ cups.

In a medium saucepan pan over medium-low heat, add the olive oil and heat through. Add the shallots and sauté, stirring occasionally until the onions are tender, about 3 minutes. Stir in the broccoli and sauté until bright green, about 2 minutes.

Add the rice and sauté, stirring frequently until toasted, about 1 to 2 minutes. Lower the heat to medium-low and add the white wine and stir constantly until the wine is almost completely absorbed.

Add the stock ¼ cup at a time, stirring frequently and waiting for each addition to be almost completely absorbed before adding additional stock.

The mixture should be at a simmer the whole time. Continue this process until the risotto is al dente, about 20 minutes. Stir in the cheddar cheese until completely combined. Serve immediately.
DID YOU MAKE THIS?
TAG ME ON INSTAGRAM TO BE FEATURED ON MY STORIES! @cookingwithcocktailrings