This isn't your typical baked Brie recipe!! While I love a baked Brie wrapped in crescent rolls, puff pastry with jam or honey or shaped into a cute little pumpkin, this recipe is even easier to make and only requires two ingredients. Brie brûlée (or crème brielee) comes together in under 10 minutes making it the perfect appetizer for last minute guests. The Brie is topped with turbinado sugar and then is either torched or broiled until the sugar has caramelized – using the same method one might use to finish creme brûlée.
Brie Brûlée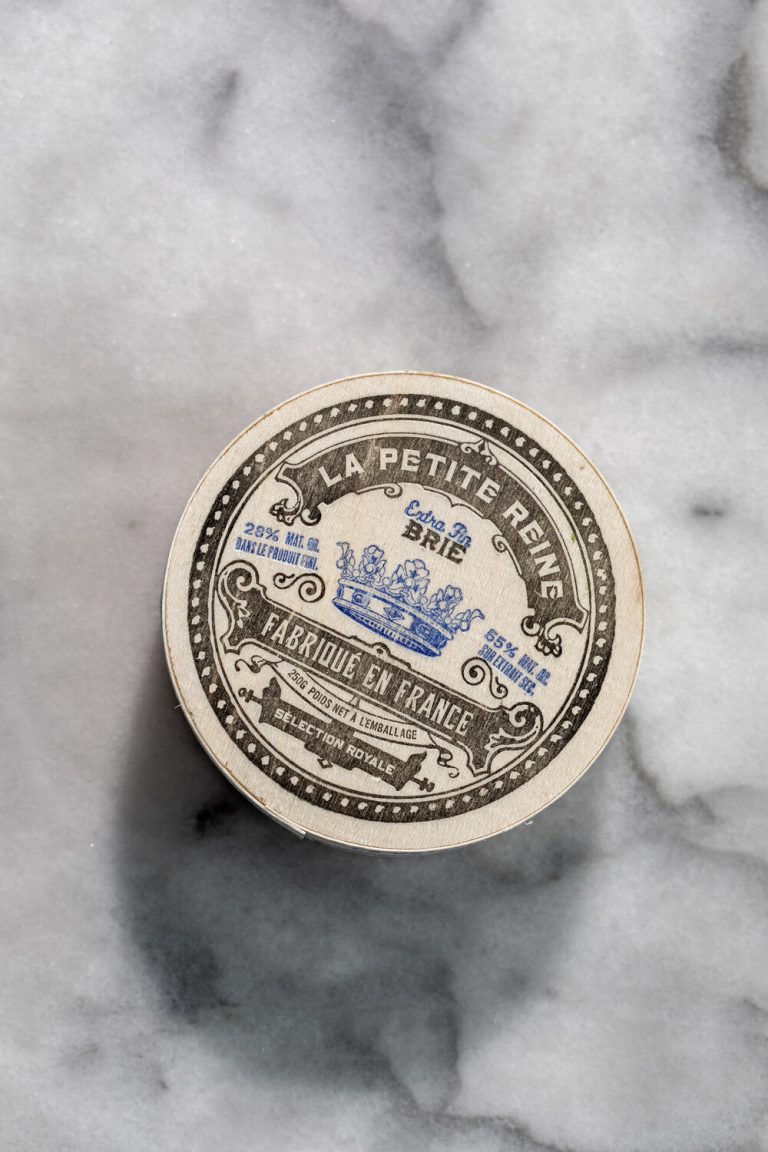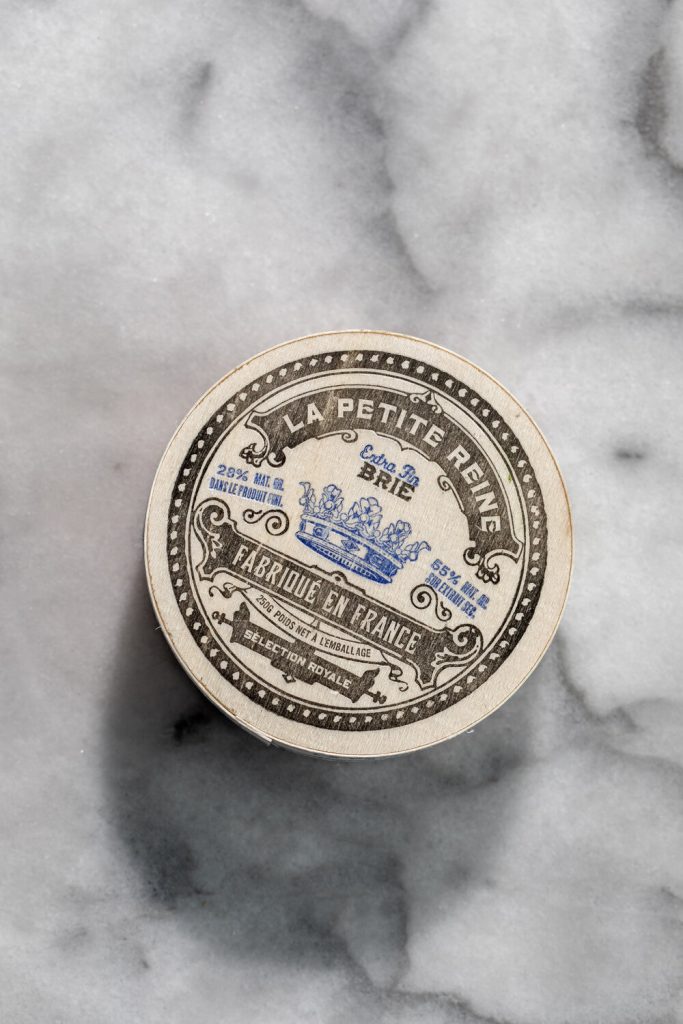 Why you should make Brie Brûlée
I love a sweet and savory combination so the smooth creamy soft-ripened cheese with it's buttery flavor makes the perfect contrast to the caramelized sugar. Make sure you pick a Brie that comes in a wood box – this helps the Brie keep its shape when cooked. If you can't find one that comes with a box then broil it in a shallow baking dish.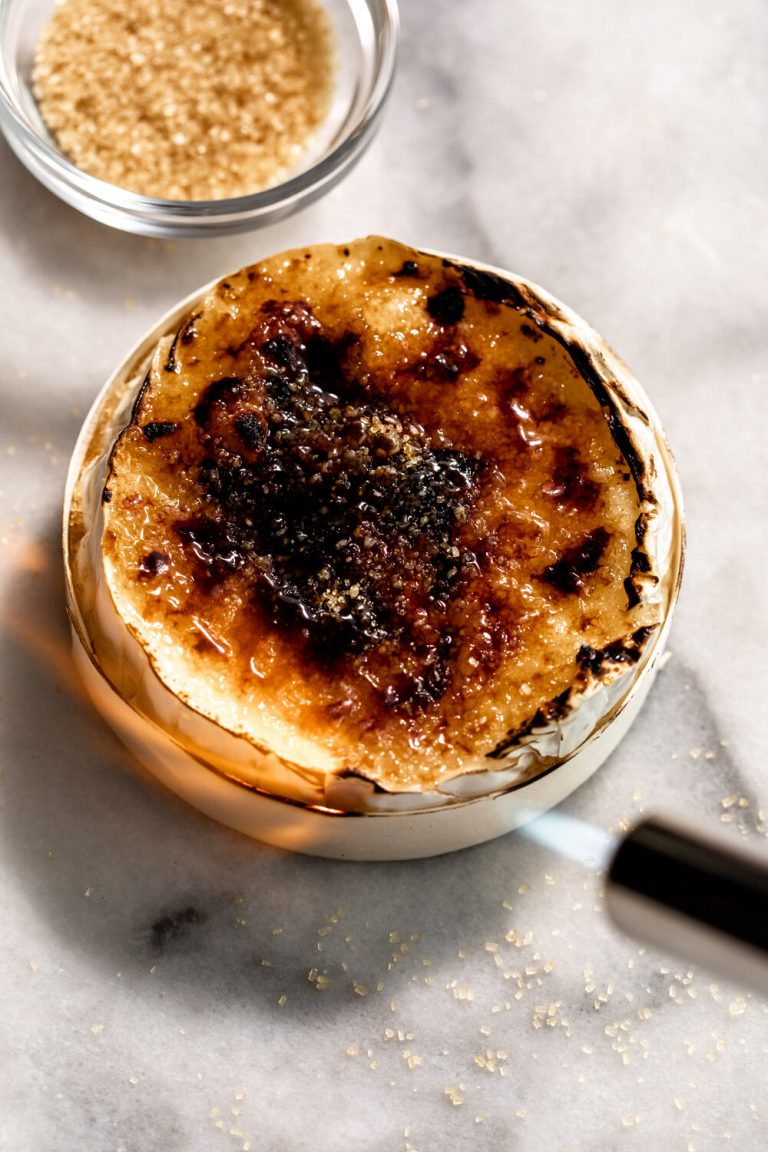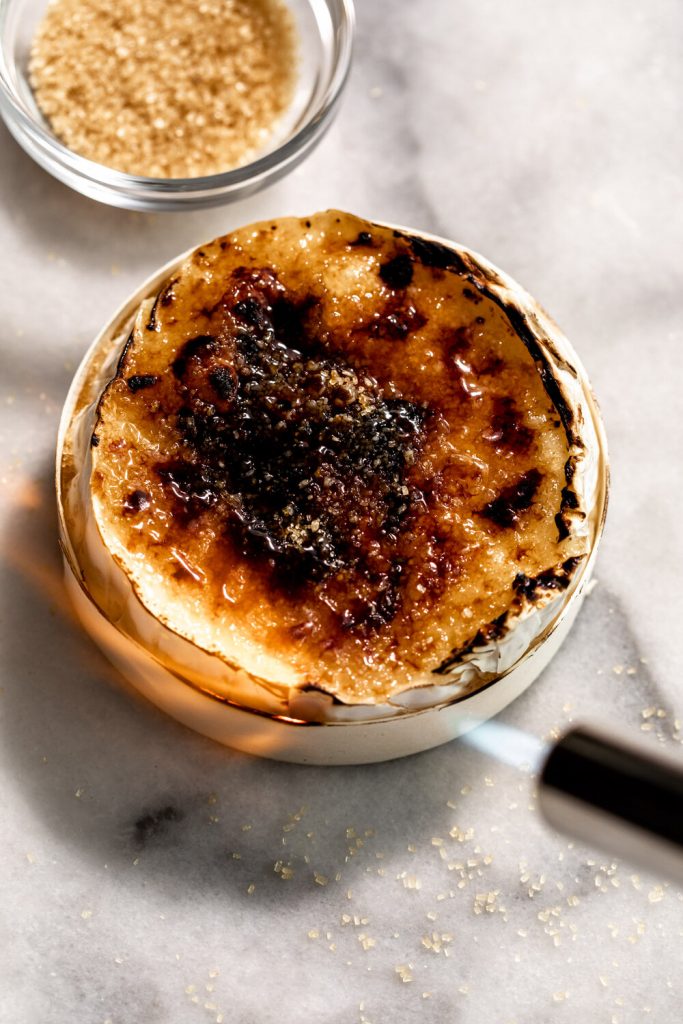 Key Ingredients in This Recipe
Brie – Brie is washed rind cow's milk cheese; it's a crowd-pleaser cheese. You can add it to a cheese board and it's approachable. Everyone knows where they stand on it (though not all Brie is created equal). When buying your cheese for this recipe look for a double cream Brie. Triple cream will be a bit too gooey to hold the caramelized top.
Turbinado sugar – Also known as sugar in the raw, it's minimally processed, evident in the larger granules. It comes from the first pressing of sugar cane and thus retains that natural, richer flavor. Because of the bigger granules of sugar it's often used for finishing desserts. I like using it in this recipe because it adds a bit more flavor though it can easily be swapped out with granulated sugar. Brown sugar has too much moisture to be a suitable substitute.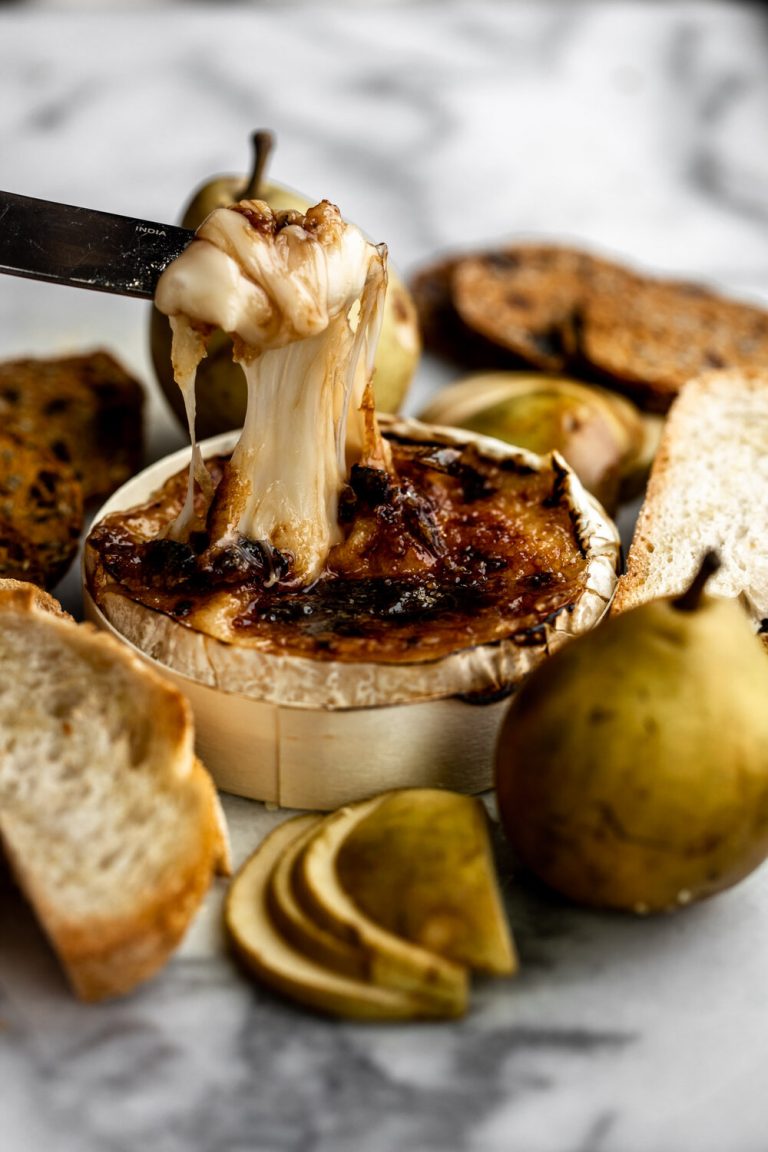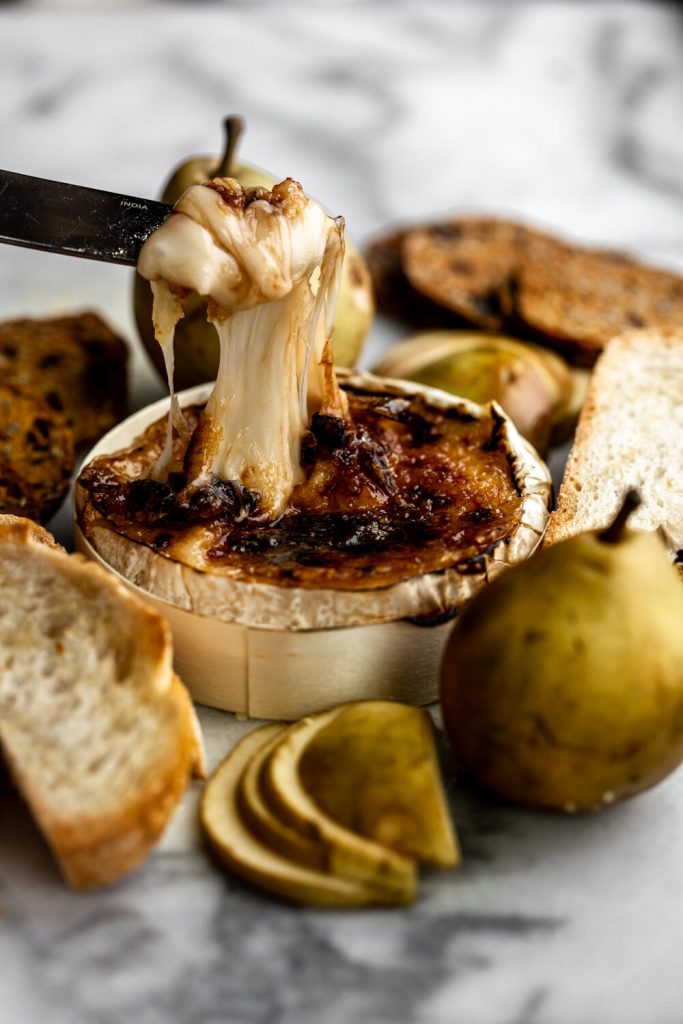 Steps to make Brie Brûlée
Step 1
Preheat the oven to broil on high. Trim the top bit off the brie to open it up and expose the cheese.
Step 2
Broil on high until the cheese is slightly gooey.
Step 3
Sprinkle the sugar over the top of the cheese.
Step 4
Either torch the top of the Brie with a kitchen torch or return it to the oven on broil until the sugar caramelizes.
Step 5
Serve and enjoy!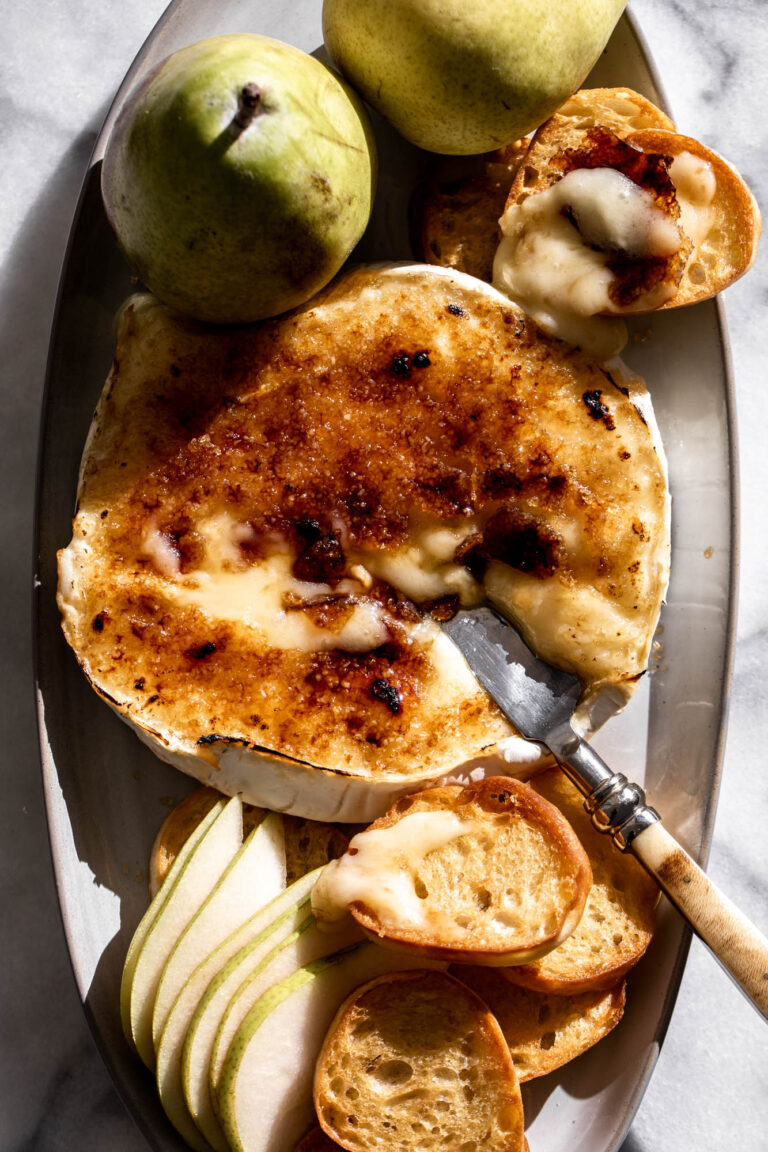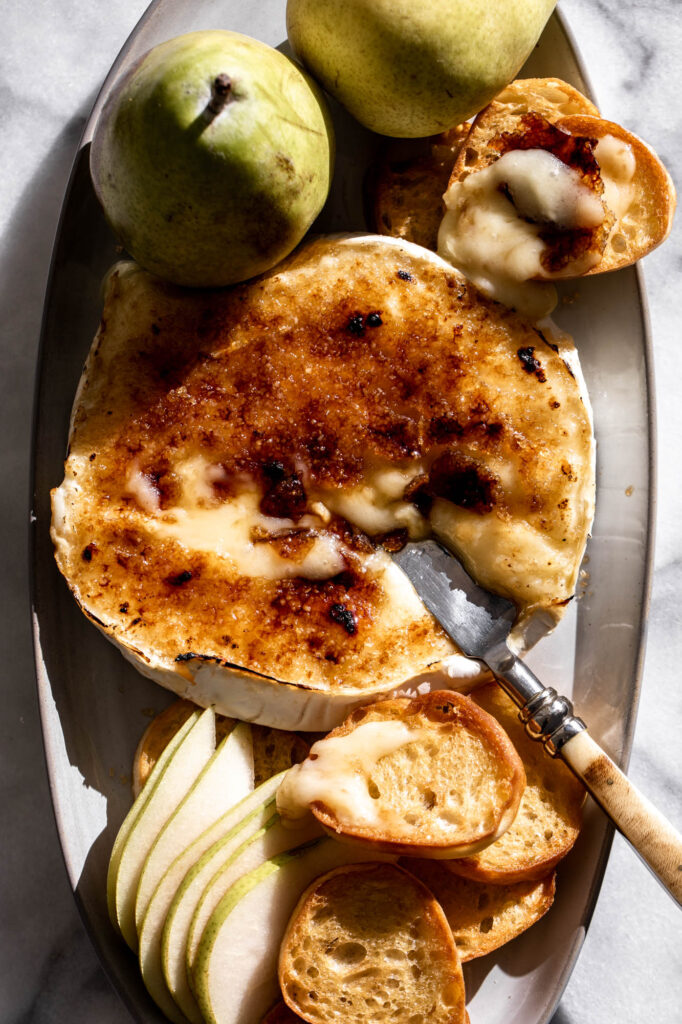 Tips and Tricks for This Recipe
Why you should buy a kitchen torch
I am a big fan of the kitchen torch – for one, I love making creme brûlée and torched desserts like brûlée peaches, baked Alaska or meringue pie. It also comes in handy when I am styling food to get a slight char on something or melt an ingredient just right. I'd recommend this Kitchen torch from Amazon. I've tried a few and this one has some good power behind it. Just make sure you're working on a non-flammable surface when using it.
How to Store Leftovers
If you don't eat it all in one sitting, store it in plastic wrap and refrigerate then re-torch the top.
What to do If your Brie Doesn't Come in a Box
If your wheel of Brie doesn't come in a wood box, you can either broil it right on a baking sheet or add to a small baking dish. Because it doesn't broil long it should mostly keep it's shape (though I still prefer the box if you have it!).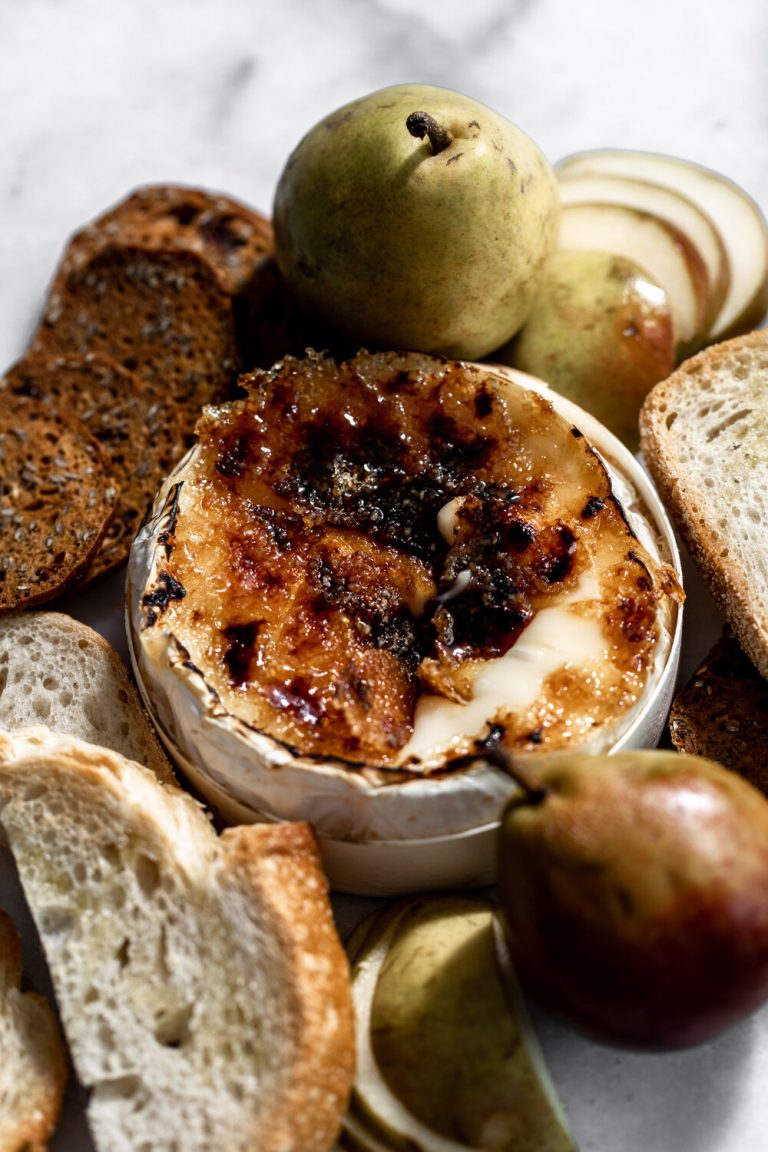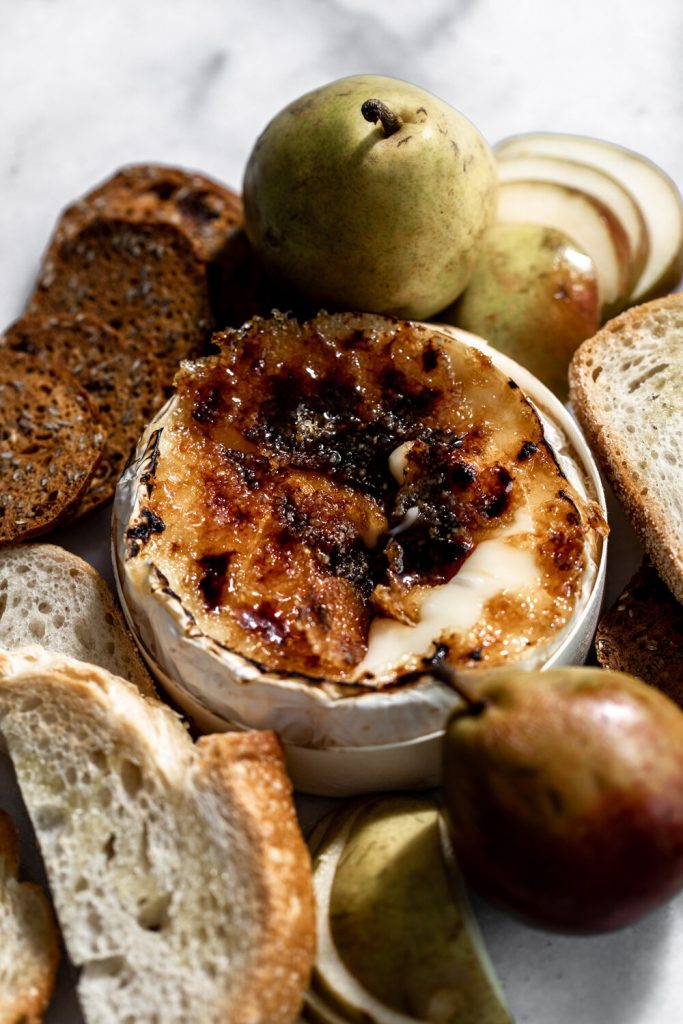 Other Recipes to Try
If you enjoy this easy brie brûlée recipe, I recommend checking out some of these:
Brie Brûlée
1

(8-ounce)

wheel triple cream Brie, in a wood box

2

tablespoons

turbinado sugar

(or sugar in the raw, or granulated sugar)
Heat oven to broil on high. Trim the top ⅛" off the top of the Brie to remove the top rind.

Broil about one minute until the cheese is just gooey.

Sprinkle the sugar evenly over the top of the Brie.

Either continue to broil until the top has caramelized or use a kitchen torch to caramelize the sugar.

Serve with toasted bread, crackers and slices of fruit.
DID YOU MAKE THIS?
TAG ME ON INSTAGRAM TO BE FEATURED ON MY STORIES! @cookingwithcocktailrings