This isn't your typical baked Brie!! While I love Brie wrapped in crescent rolls or puff pastry with jam or honey, this recipe is even easier to make and only requires two ingredients. It comes together in under 10 minutes making it the perfect appetizer for last minute guests. The Brie is topped with turbinado sugar and then is either torched or broiled until the sugar has caramelized – using the same method one might use on creme brûlée.
I love a sweet and savory combination so the smooth creamy soft-ripened cheese with it's  buttery flavor makes the perfect contrast to the caramelized sugar. Make sure you pick a Brie that comes in a wood box – this helps the Brie keep its shape when cooked. If you can't find one that comes with a box then broil it in a shallow baking dish.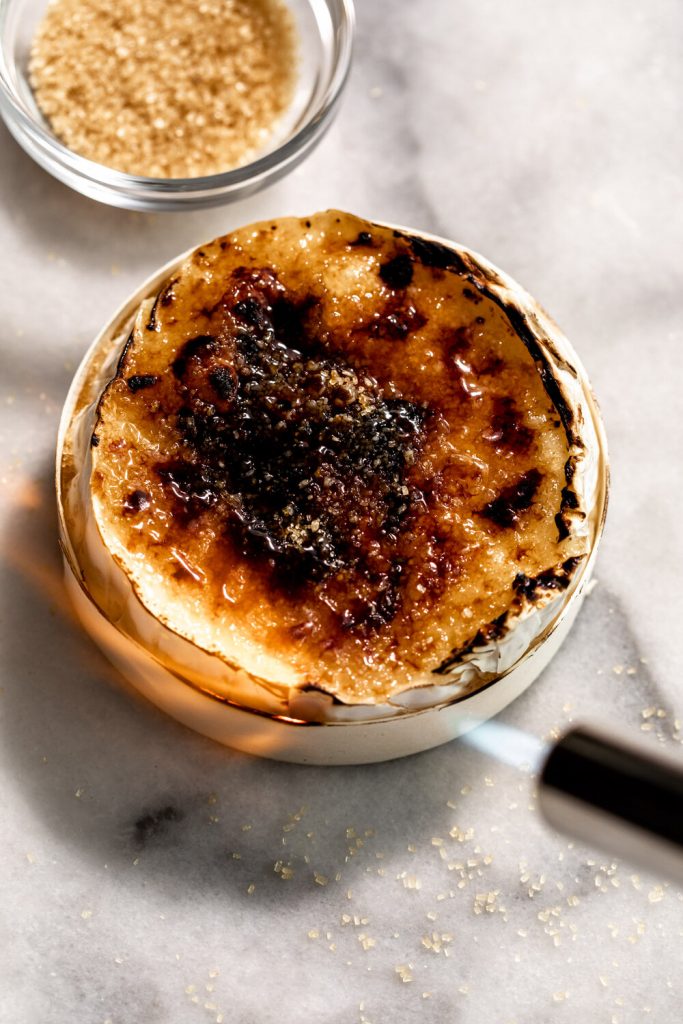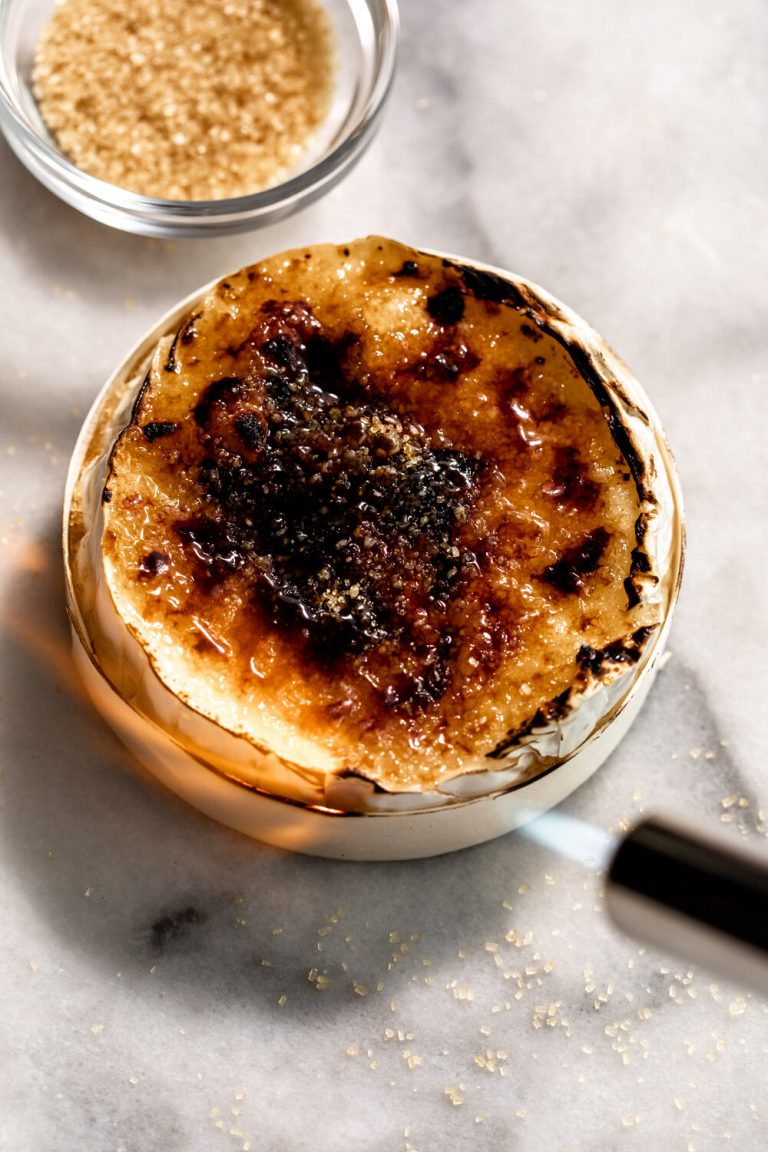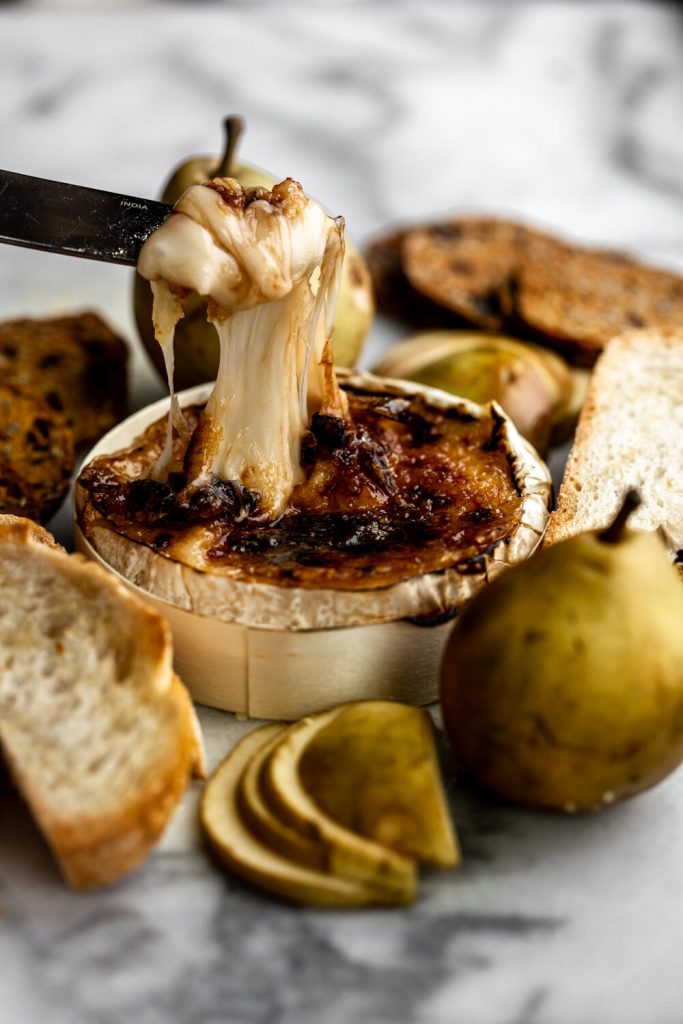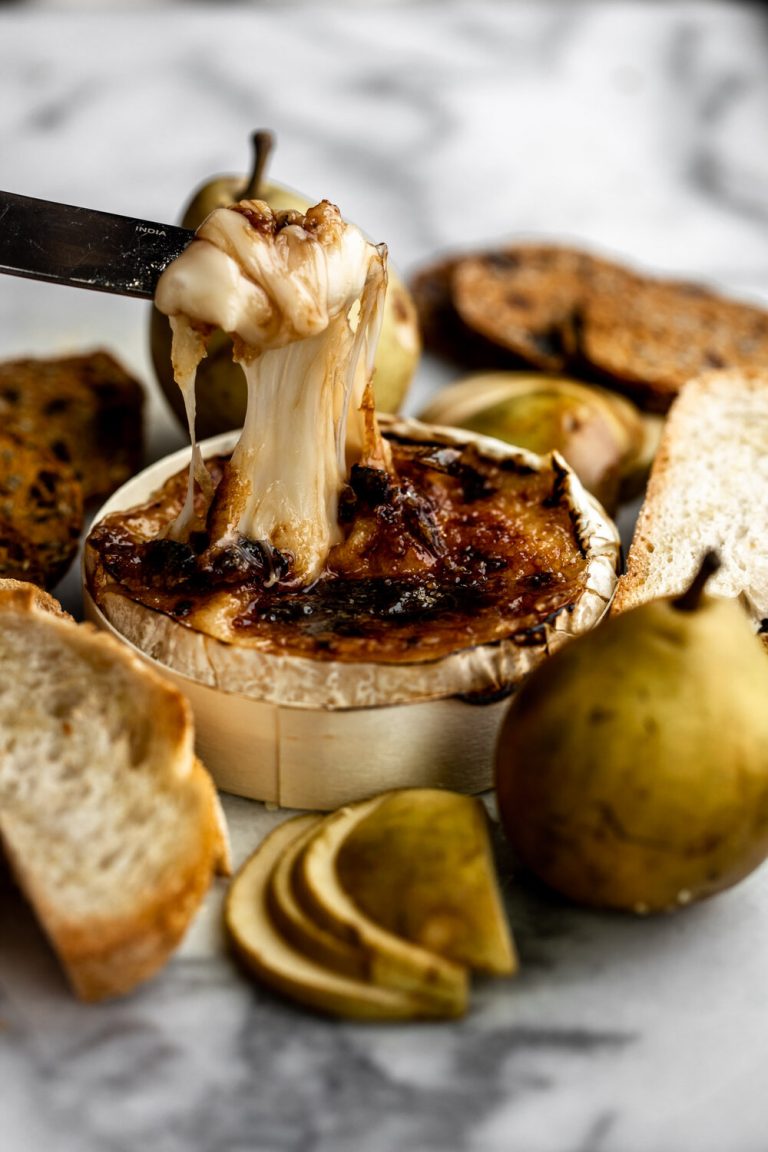 Brie Brûlée
1 (8-ounce) wheel triple cream Brie, in a wood box

2 tablespoons turbinado sugar (or super-fine sugar)

Kitchen torch (optional)
Heat oven to broil on high. Trim the top ⅛" off the top of the Brie to remove the top rind.

Broil about one minute until the cheese is just gooey. Sprinkle the sugar evenly over the top of the Brie. Either continue to broil until the top has caramelized or use a kitchen torch to caramelize the sugar.

Serve with toasted bread, crackers and slices of fruit.
DID YOU MAKE THIS?
TAG ME ON INSTAGRAM TO BE FEATURED ON MY STORIES! @cookingwithcocktailrings