Ancho Chili Roasted Acorn Squash with Queso Fresco
This dish makes for a great unexpected side for your Thanksgiving table. I like roasting acorn squash because the skin becomes tender over time so it can be eaten – the skin is in fact delicious and adds a bit of texture to the dish.
If you are still skeptical, the skin will easily peel away from the flesh after it's roasted. Ancho chili comes from dried poblano peppers. Did you know that the dried versions of peppers are given a different name? I only recently found this out.
For example:
Dried ripe jalapeños are chipotles
Mirasol peppers are guajillo peppers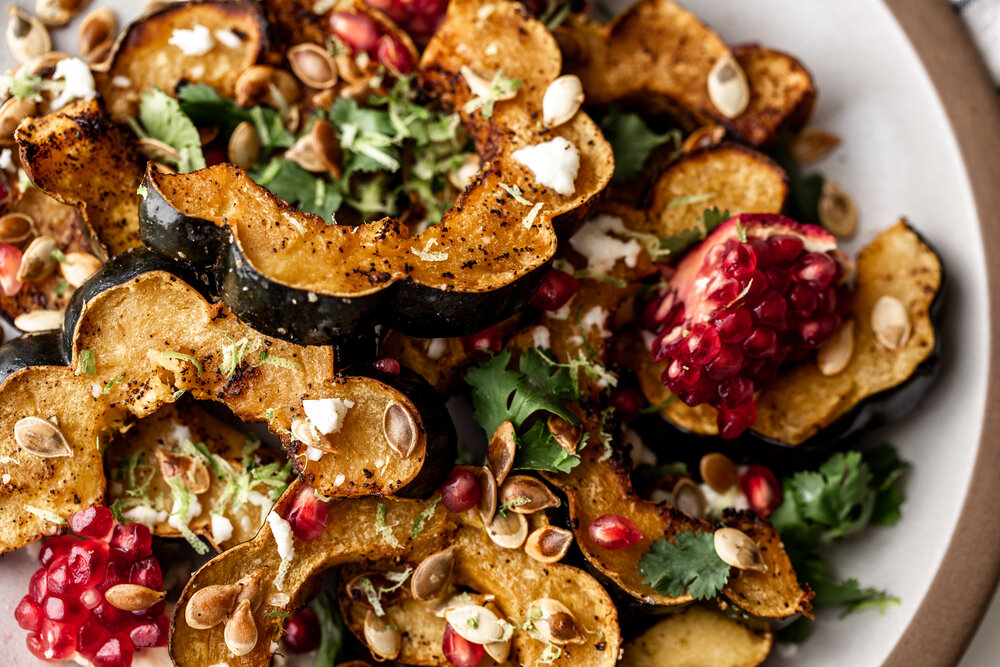 Ancho is a dark version of chili powder that adds a slightly smoky rich flavor and mild heat to the dish which then contrasts with the buttery acorn squash. Rather than just tossing the seeds from the squash they are roasted and used as a crisp topping.
Use a sharp chef's knife or other heavy-duty knife to cut squash in half. Just be careful as no one needs any emergency room trips around the holidays.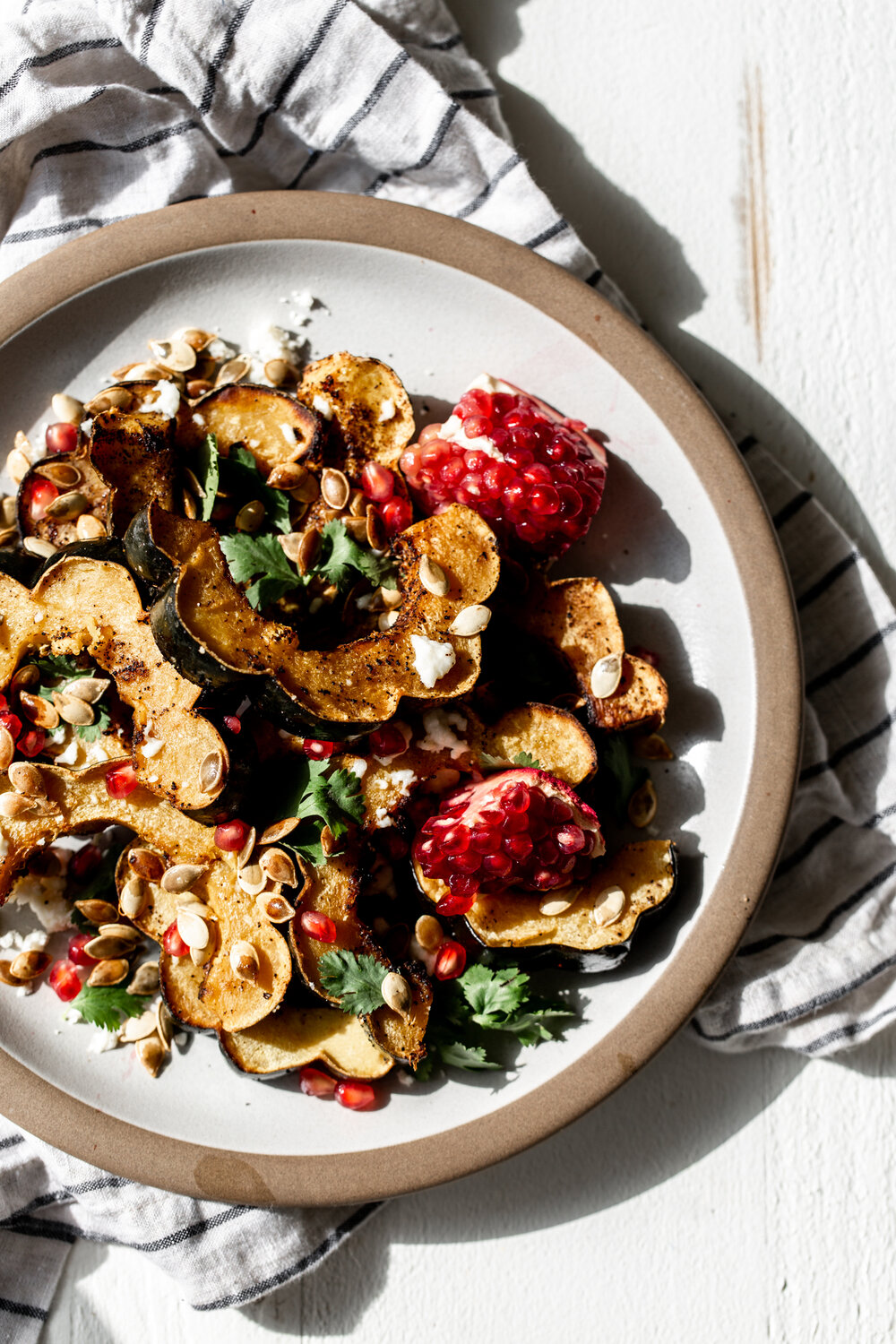 Ancho Chili Roasted Acorn Squash with Queso Fresco
Preheat oven to 375ºF. Cut both the squash in half lengthwise, removing the seeds and setting aside. Trim ¼-inch from the stem end and bottom of each squash and discard. Slice each half into ½-inch slices.

Toss in 3 tablespoons of the olive oil and arrange in an even single layer on a baking sheet. Season with the ancho chili powder, salt and pepper.

Roast the squash for 20 minutes then flip each piece and continue roasting until golden brown and tender, about an additional 15 minutes. Remove and set aside.

While the squash is roasting, clean the membrane from the seeds and discard, rinsing the seeds until separated and clean. Pat dry with a paper towel and toss with the remaining olive oil. Season with salt and pepper and arrange in a single layer on a small baking sheet. Roast until dried and golden brown, about 15 to 20 minutes, shaking the pan occasionally.

Arrange squash on a platter and top with the roasted seeds, lime zest, queso and cilantro leaves. Serve immediately.
DID YOU MAKE THIS?
TAG ME ON INSTAGRAM TO BE FEATURED ON MY STORIES! @cookingwithcocktailrings