May 7th to May 9th, 2021
For my 30th birthday my husband, Aaron, and I rented a cottage over the weekend in Sag Harbor, a cute picturesque town on the eastern end of Long Island in the Hamptons. We moved to New York in October and with the pandemic we haven't been able to travel since we've arrived. So this was a welcome weekend away from the city. 
The Hamptons, the collective name for the towns on Long Island's South Fork, is widely known as a seasonal vacation area for wealthy New Yorkers – an escape from the city during the summer months. It's about a two hour drive from New York City (although it can take much longer during the summer). We made the trip just before summer rentals start in full swing Memorial Day weekend. So it was technically still the off-season. The area reminded me of Malibu, my home in my college years, with its beaches and upscale boutiques and restaurants, but also of my hometown of Long Valley, New Jersey, full of agricultural farmland and historic houses.
30th Birthday Weekend in the Hamptons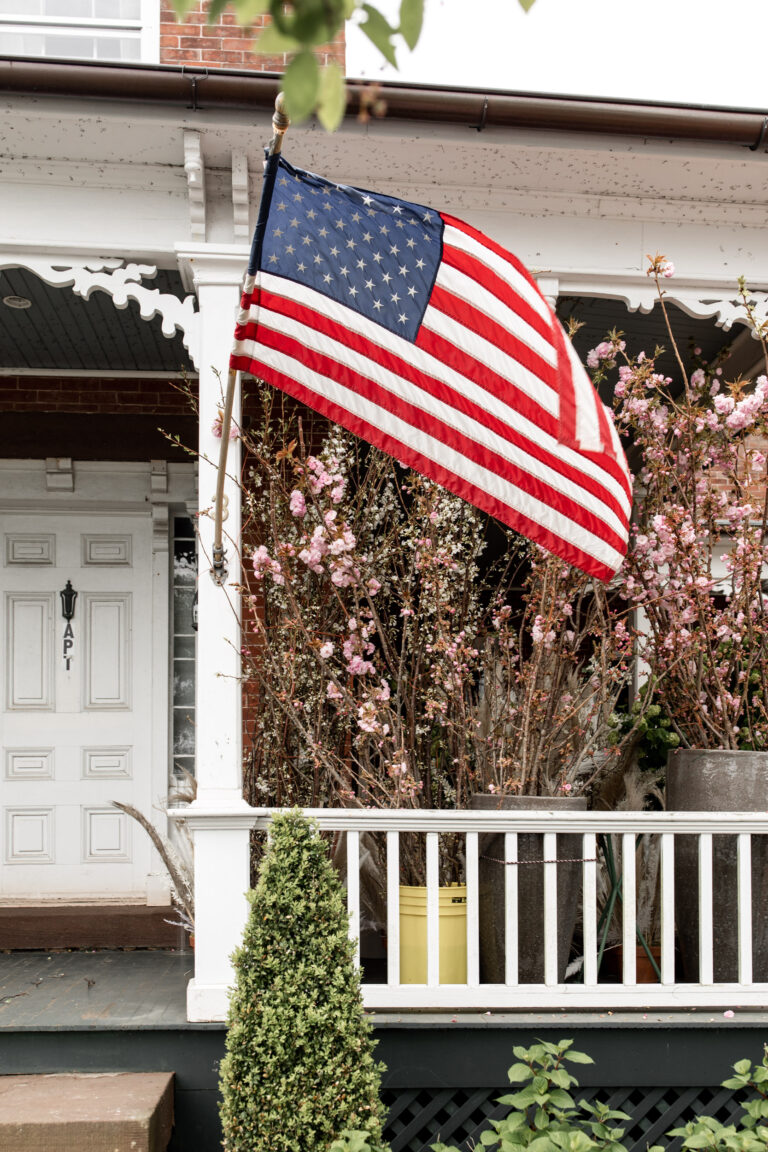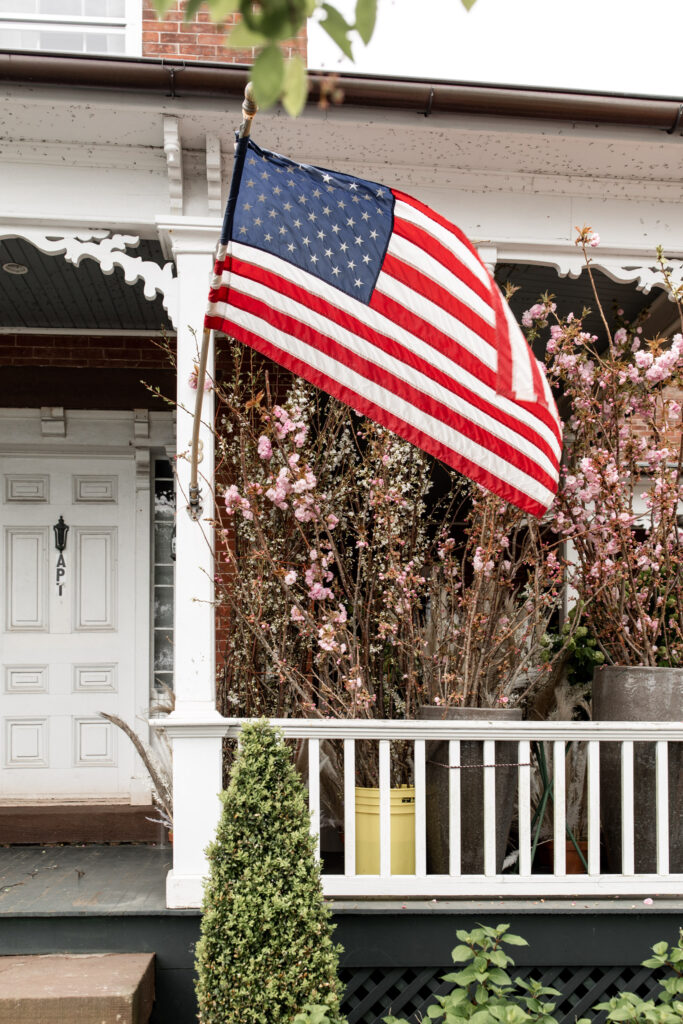 Benson, our one year old golden retriever, came along as well since she is a pandemic dog and we still haven't left her with anyone else. Every place we went had plenty of outdoor dining and were great with us bringing her. It was nice to find so many dog-friendly places. Our VRBO rental even had a fenced in yard for Benson to run around. On Sunday morning we brought Benson to Main Beach in East Hampton. It was nice because in the offseason they allow dogs even off leash. But during the high-season dogs aren't allowed on the beach between the hours of 9AM to 6PM. She's always loved the beach, from digging in the sand to chasing her tennis ball in the waves.
You may notice there are more lunch recommendations than would be normal for the two full days we were in Sag Harbor. When I'm on vacation, especially somewhere new, I insist on stopping by multiple restaurants and getting a few items at each to really enjoy all the food an area has to offer! One of the things that sets Hamptons restaurants apart from NYC dining is the stellar seafood. There are plenty of other places I have on my list that we didn't make it to on this trip, so I guess we will have to plan another one soon.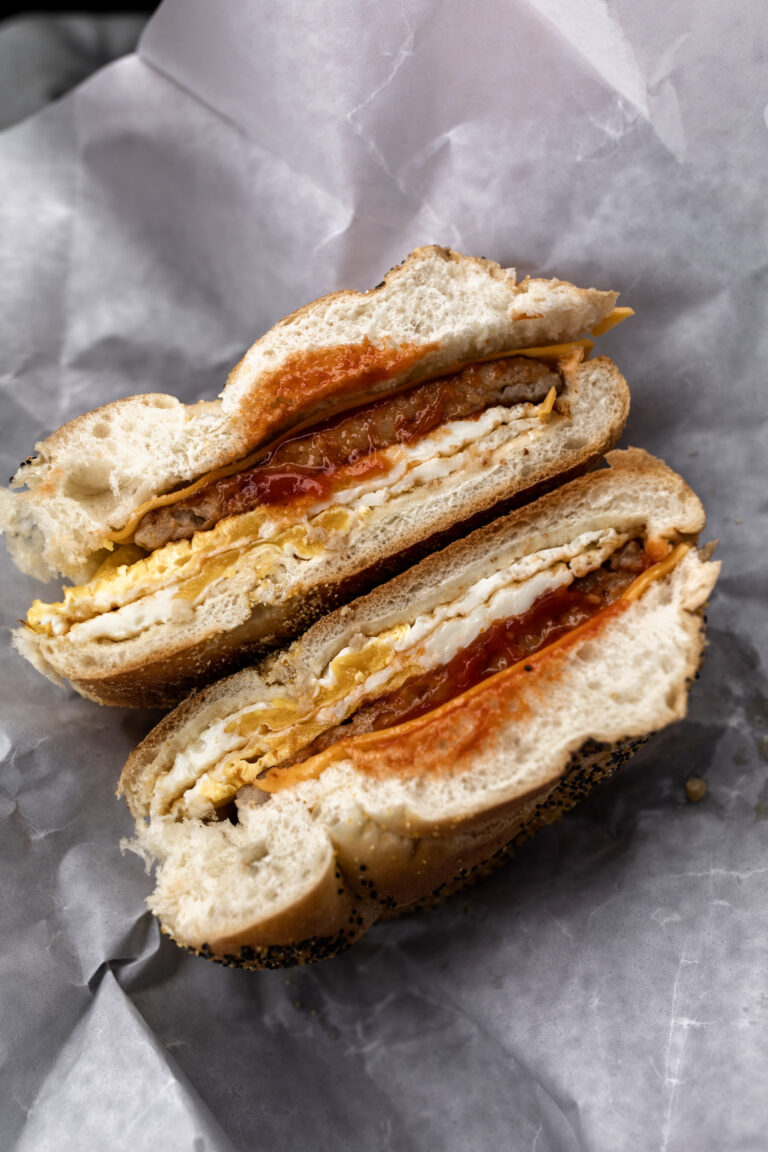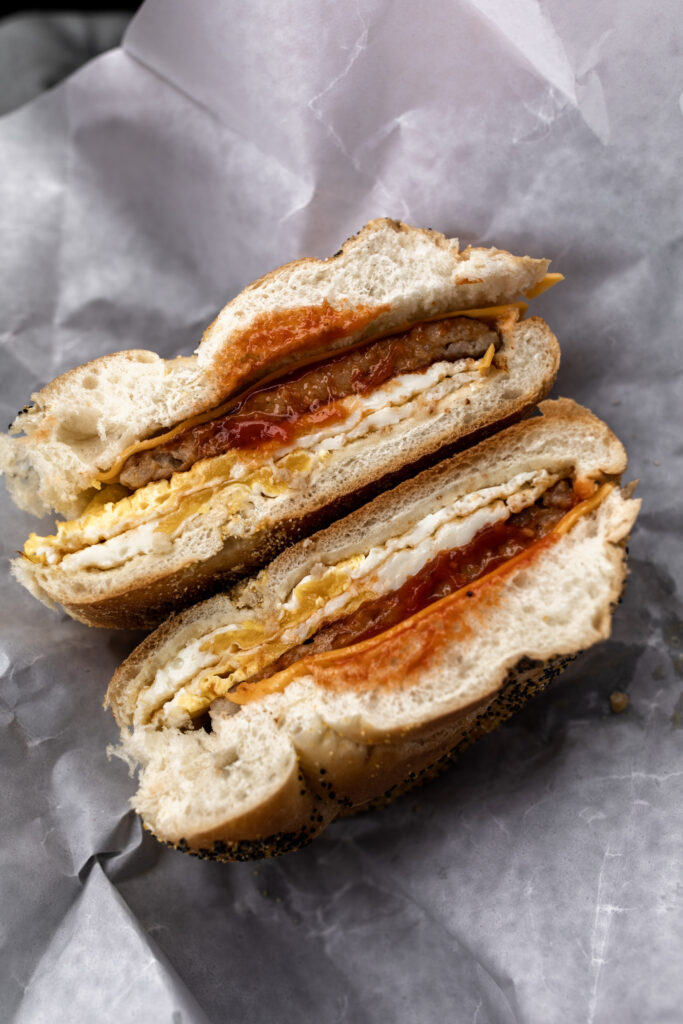 Breakfast
3500 Noyack Rd, Sag Harbor, NY 11963 | cromersmarket.com
This market located just down the street from our rental had great breakfast sandwiches. While they are referred to as "Long Island breakfast sandwiches" they're just a good traditional egg and cheese breakfast sandwich with either sausage or bacon. Perfect for on-the-go or brought to the beach for a little picnic.
Must order: sausage, egg and cheese with double egg on a kaiser roll
Multiple locations; Sag Harbor – 51 Division St. Sag Harbor, NY 11963 | jacksstirbrew.com
Less breakfast and more coffee shop, though they do have a selection of vegan pastries. This cute outpost of the small NY coffee shop is a favorite among locals and visitors using organic, fair-trade and shade-grown coffee beans. While they're famous for their stir brew coffee I also like the "Happy Jack", a latte made with a touch of honey, as a sweetener, and cinnamon.
Must order: Stir-brew coffee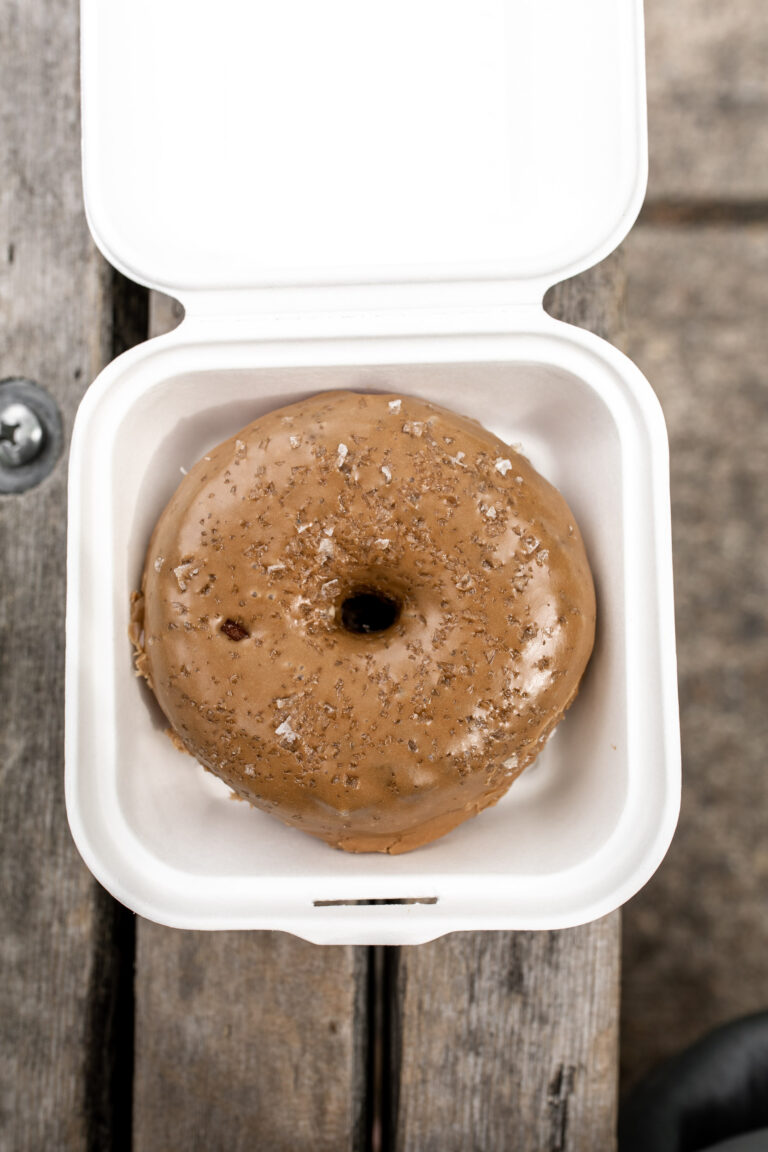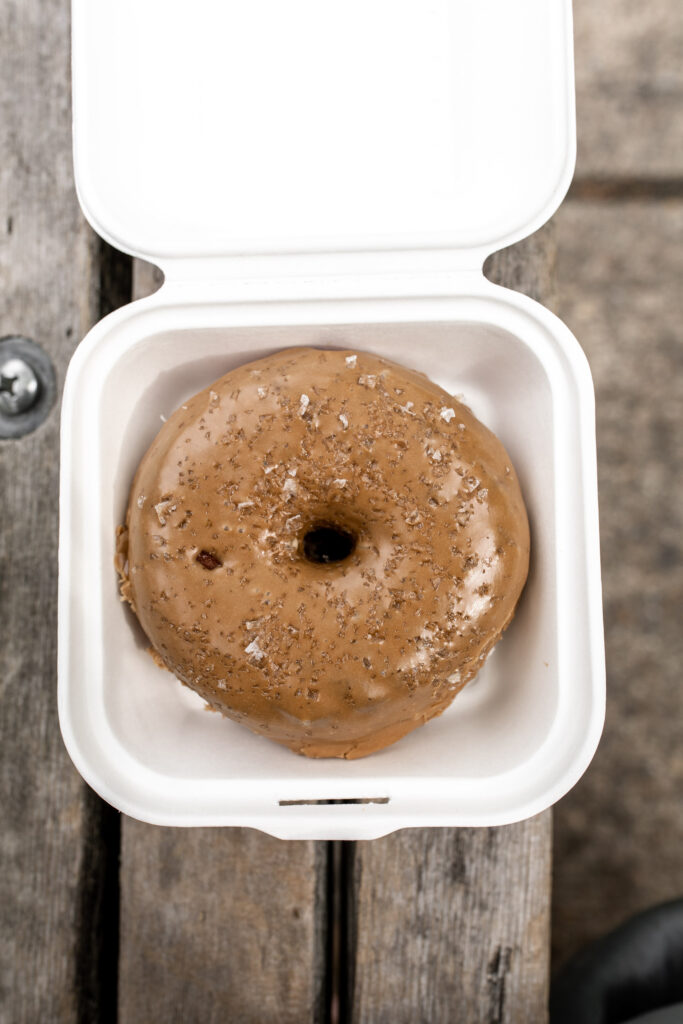 7 Main St, Sag Harbor, NY 11963 | grindstonedonuts.com
While I was browsing the other shops on Sag Harbor's main street with Benson in tow, Aaron stopped at Grindstone for a quick donut. Anytime there's a long line out the door, it must be for a good reason. And this time was no exception. The donut shop, which opened in 2016 is owned by Food Network star Michael Symon's step-son, Kyle. Along with fun coffee drinks like a lavender latte and peppermint mocha latte they have savory, pressed doughnut breakfast sandwiches and my personal favorite, the maple sea salt donut. The brioche donuts are yeasty and fried, with a crispy exterior and are dense and delicious.
Must order: Maple sea salt donut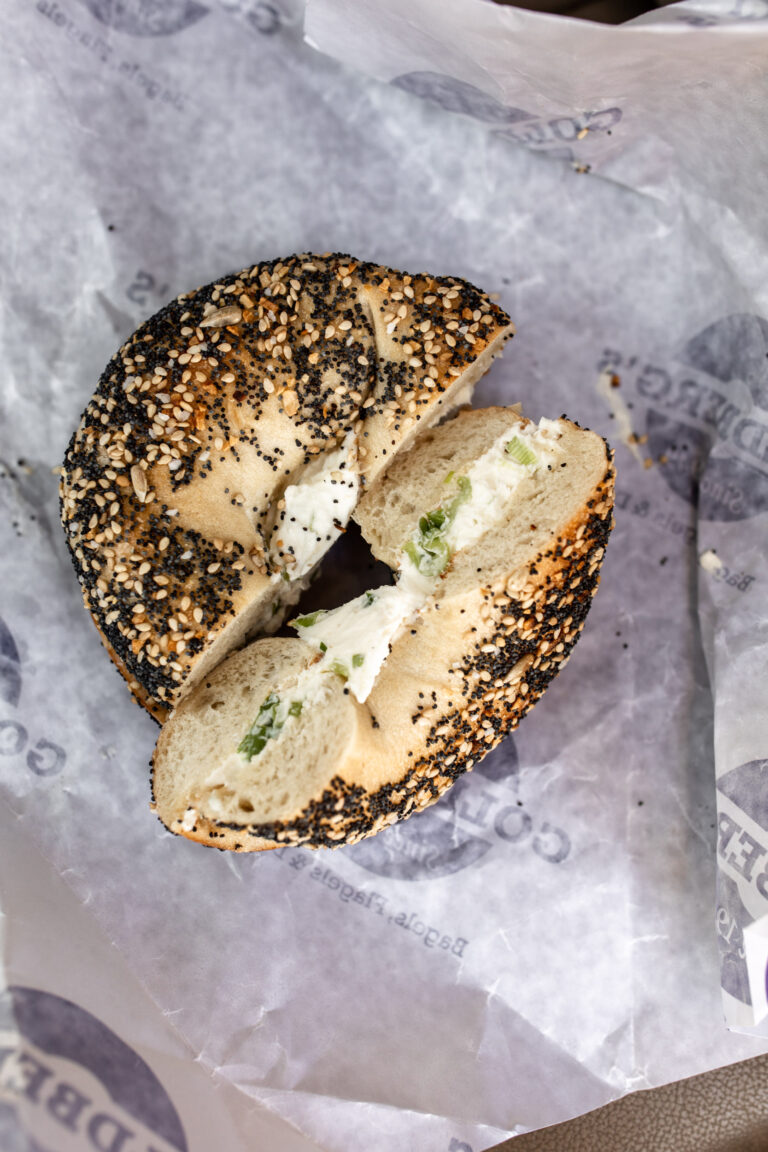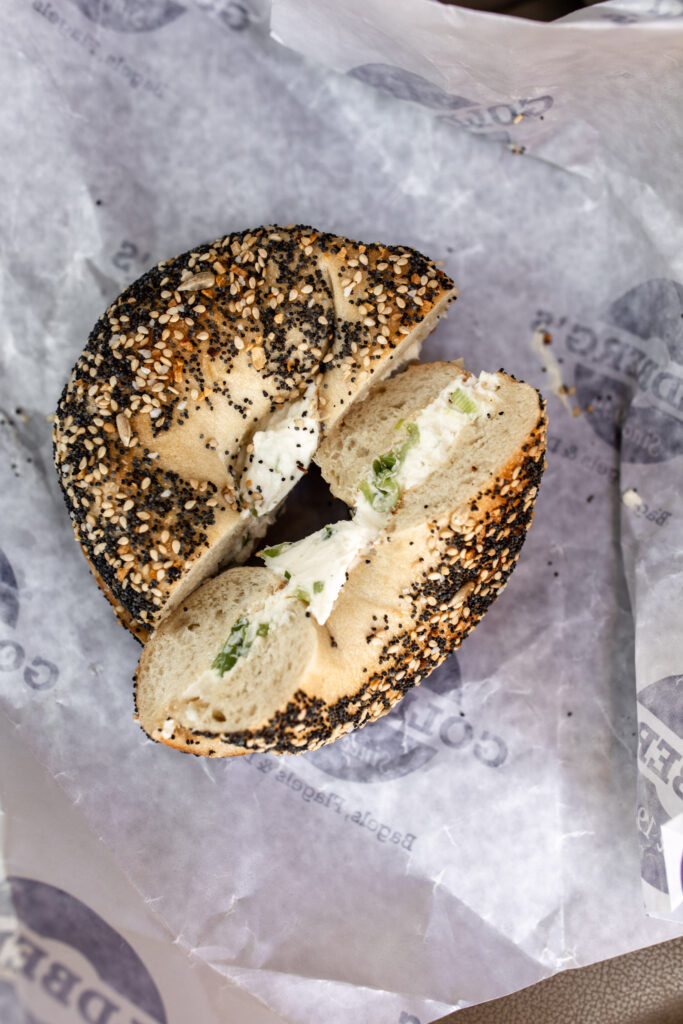 Multiple locations; 801 County Rd 39, Southampton, NY 11968 | theoriginalgoldbergsbagels.com
This New York bagel chain has locations in almost every town in the Hamptons. It's a classic shop with all types of bagels as well as "flats" (also known as "flagels") – bagels that have been flattened out prior to boiling and baking. Flats are great for sandwiches since they aren't as fluffy. They are now shipping their bagels all over the country if you want to try them for yourself.
Must order: bagel with cream cheese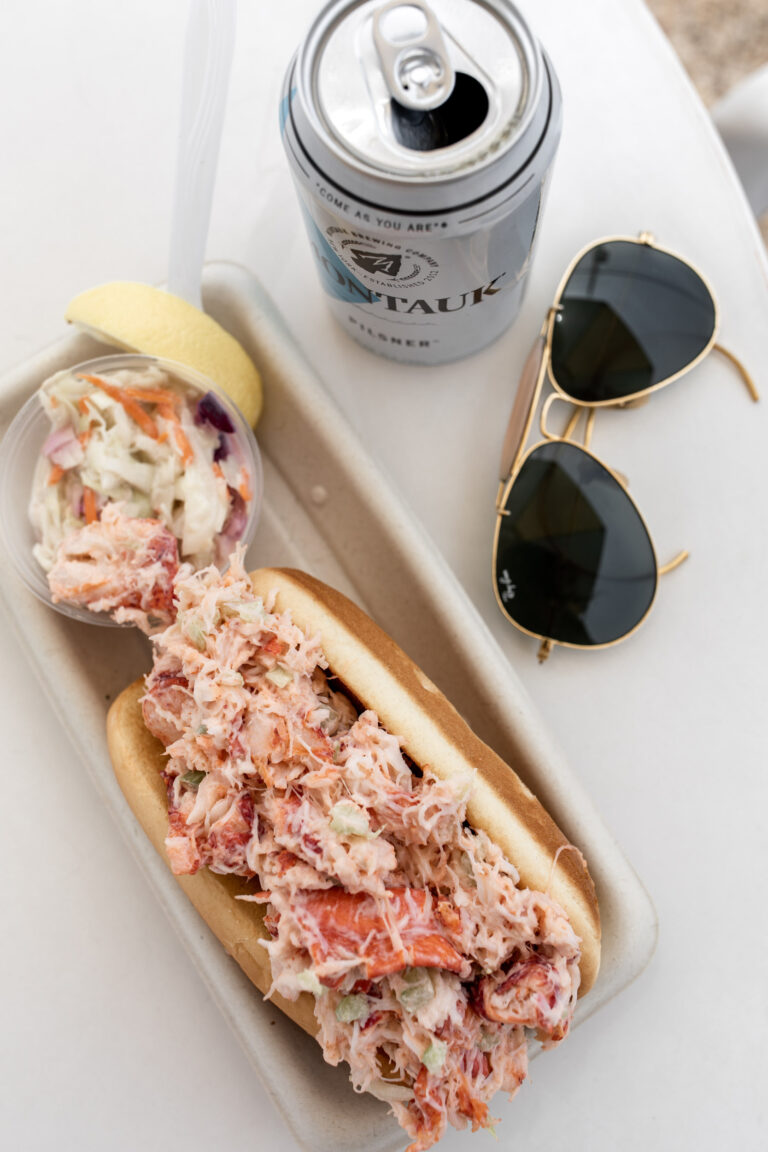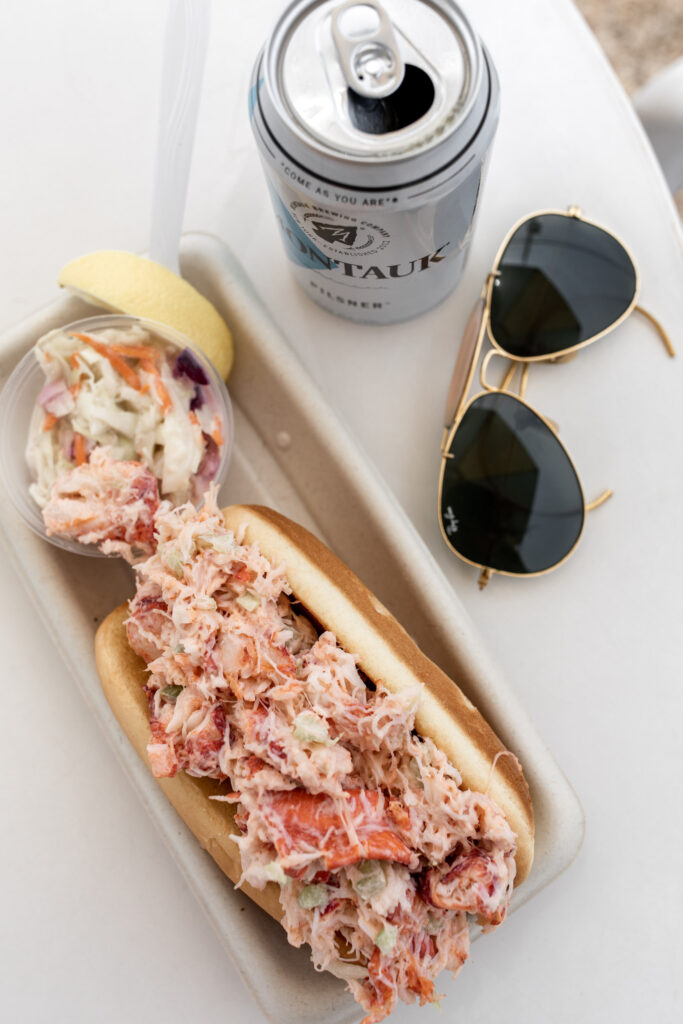 Lunch
2025 Montauk Hwy, Amagansett, NY 11930 | clambarhamptons.com
We drove out to Montauk, the tip of South Fork with beautiful beach views and the iconic lighthouse, in search of seafood. While there are plenty of small seafood shacks/ stands throughout the Hamptons I did my research prior to the trip. The Clam Bar is a 40 year old, outdoor-only seasonal restaurant located just off the Montauk highway (in between Amagansett and Montauk).
Their lobster roll is a classic one – plenty of lobster meat with mayonnaise and celery packed into a potato bun. While pricey at $26, it's loaded with meat. If you're a lobster roll fan, try my classic recipe here. Fried clam strips are a favorite of mine – they always remind me of my mom. Growing up, we used to get them at Friendly's. The clam strips here were cooked perfectly, they should be chewy but not rubbery. And the cornmeal coating was crispy and golden brown.
Must order: New England-style lobster roll and fried clam strips
1980 Montauk Hwy, Amagansett, NY 11930 | lobsterroll.com
Located off Montauk highway just down the road from the Clam Bar, LUNCH aka the Lobster Roll is a retro red, white and blue striped seafood shack that has graced many lists as the "Best Lobster Roll in the Hamptons". Even though this was our second lunch I had to try the lobster roll. Rather than get another classic roll we opted to try their Connecticut-style roll; whole lobster knuckle and claw meat piled into toasted classic top-cut New England buns drizzled with warm clarified butter. Another pricey one, but packed with meat and served with coleslaw and fries on the side, justifying the price tag of $29.95. Gluten free folks – you can get this on a gluten free bun!
Lobster bisque is one of my favorite seafood dishes and since it was a bit chilly, I ordered a bowl. It can easily be done poorly – thickened with cornstarch so it becomes too clumpy and congealed. This lobster bisque was rich and creamy, made with shrimp, scallops and lobster which created a great flavor.
Must order: Connecticut-style lobster roll and lobster bisque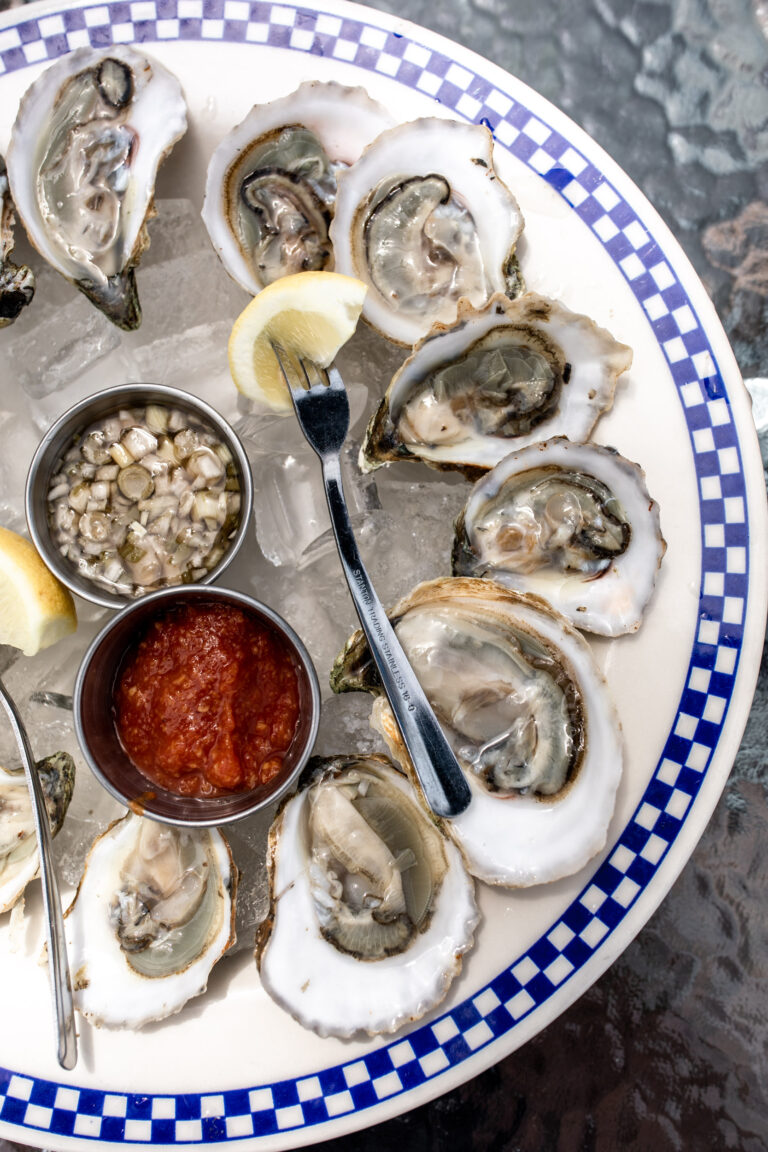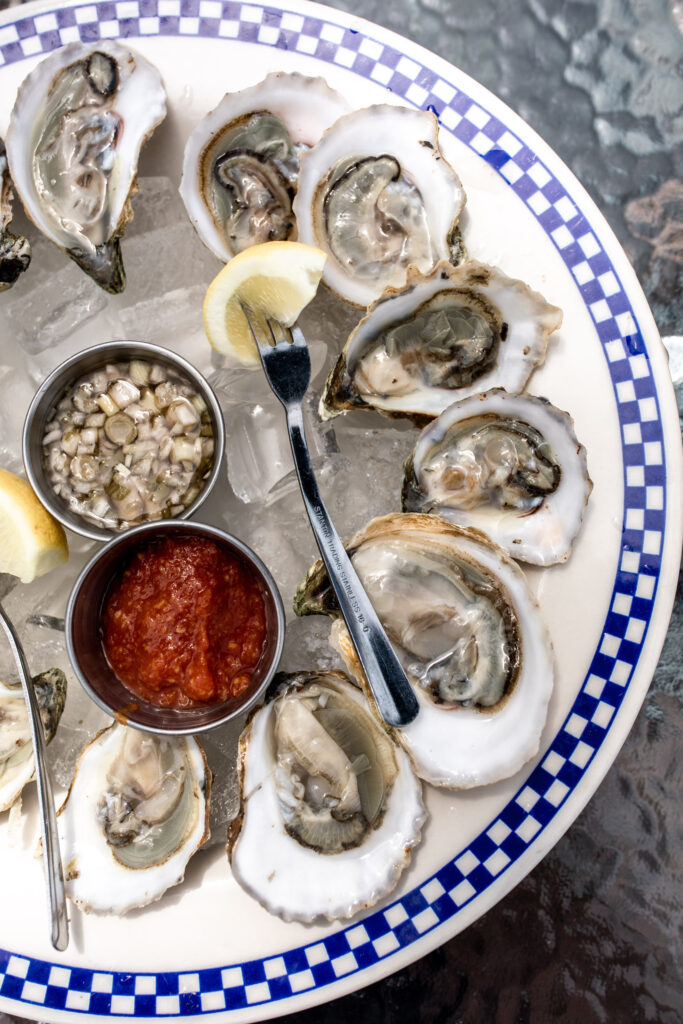 26 Bay St, Sag Harbor, NY 11963 | docksidesagharbor.com
Located across from Sag Harbor Yacht Club in the historic American Legion building, the Dockside's outdoor patio has a view of the harbor in a relaxed beach setting. We started with a dozen oysters on the half shell – local Peconic Bay oysters, served with pink grapefruit mignonette sauce. These larger oysters come from the Long Island Sound with a sweet and light briny flavor.
As with many lunches (or meals) Aaron and I split several appetizers rather than picking individual entrées. We shared lobster and avocado spring rolls with a honey tamari dipping sauce. Filled with bits of chopped lobster salad with creamy avocado in a crispy casing, this appetizer is a unique summer twist on the classic spring roll. The "New England" is a classic creamy soup filled with clams and chunks of potato topped with oyster crackers.
Must order: Oysters on the half shell and lobster & avocado spring rolls
Dinner
63 Main St, Sag Harbor, NY 11963 | page63main.com
Located in the heart of Sag Harbor with a seasonal, organic-driven menu in a bistro-style setting, Page at 63 Main was recommended to us by our VRBO host. The restaurant has a back patio equipped with heaters perfect for bringing pets – our waiter even brought Benson a restaurant-branded water bowl. In addition, any of the vegetables and greens are grown in their on-site hydroponic garden.
We started with Ahi tuna tartare with avocado puree and wonton chips. Followed by charred Spanish octopus with 'nduja, chickpeas and edamame as well as crispy fried calamari. As with clam strips, calamari can often be served overcooked. This calamari was fried until just cooked through so the meat was extremely tender with a crispy outer coating. It comes paired with strips of battered zucchini and squash and a chipotle aioli for dipping.
For our entrée, Aaron and I split jumbo shrimp in a green curry sauce with tatsoi, carrots and chayote over sticky rice. For dessert we couldn't decide between the warm apple cake with apple cider caramel and whipped mascarpone or the dark chocolate olive oil cake with dark cherry-yuzu sauce, so we got both.
Must order: charred Spanish octopus and fried calamari
23 Main St, Sag Harbor, NY 11963 | senrestaurant.com
An upscale, modern Japanese restaurant serving fresh fish and rolls, udon and appetizers reminiscent of Nobu or Koi nestled in the middle of Sag Harbor. Anyone who knows me knows how much I love sushi, and this hit my craving for my birthday dinner.
We started with my favorite, spicy tuna with crispy rice and avocado – while I wish it had a bit of eel sauce, it was delicious with a generous serving of spicy tuna and lots of avocado. Another favorite of mine is creamy rock shrimp tempura – crispy rock shrimp tossed in a spicy mayo-based sauce and served warm.
While Aaron ordered udon I went to town on salmon, yellowtail and toro sushi. We "split" some rolls which means Aaron had one piece of each and I polished off the rest. The first had torched salmon laid over a California roll with chili threads and a lemon miso sauce. And the second was wrapped in soy paper and filled with spicy red crab, tuna, avocado and masago.
Must order: Spicy tuna with crispy rice and avocado
Drinks
Wölffer Estate Vineyard 139 Sagg Road, Sagaponack, NY 11962 | wolffer.com
The tasting room was currently undergoing renovations while we visited. But their Amagansett Wine Stand is still open for quick pick ups with the option of a COVID friendly drive through. If you want to sit down, try Wolffer Kitchen with fare centered around their popular "Summer In A Bottle Rosé" with it's iconic floral design. The kitchen is not dog friendly so we had to sit it out this trip! Their "Dry Rosé Cider" is another favorite of mine. So I picked up their new "Botanical Cider" as well as the estate exclusive, "Gin and Caya Cabernet Franc 2018". 
Must order: Summer In A Bottle Rosé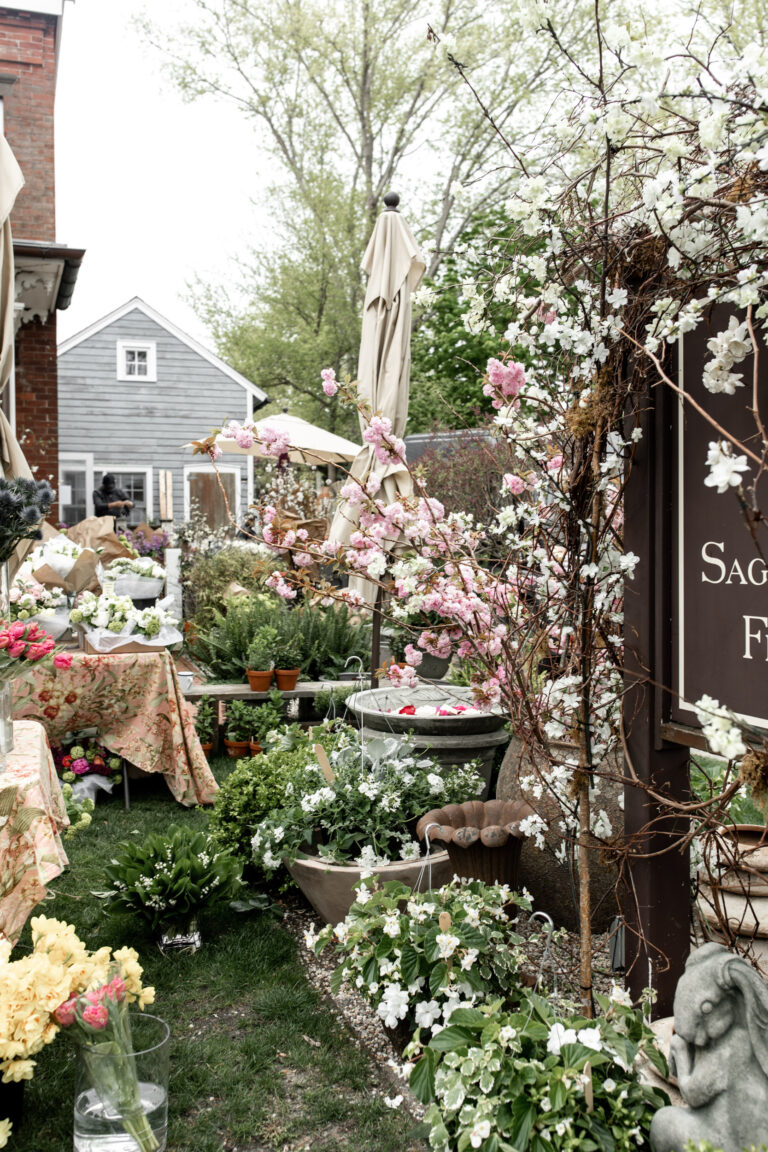 If you're taking a trip to the Hamptons in the off season be sure to check which places are open. Many, especially seafood shacks, are seasonal. Needless to say there are plenty of places I still want to visit in the Hamptons. And I'm already planning a trip back. It was the perfect way to ring in 30. I may have set a Zillow alert to keep an eye on the gorgeous homes in the area.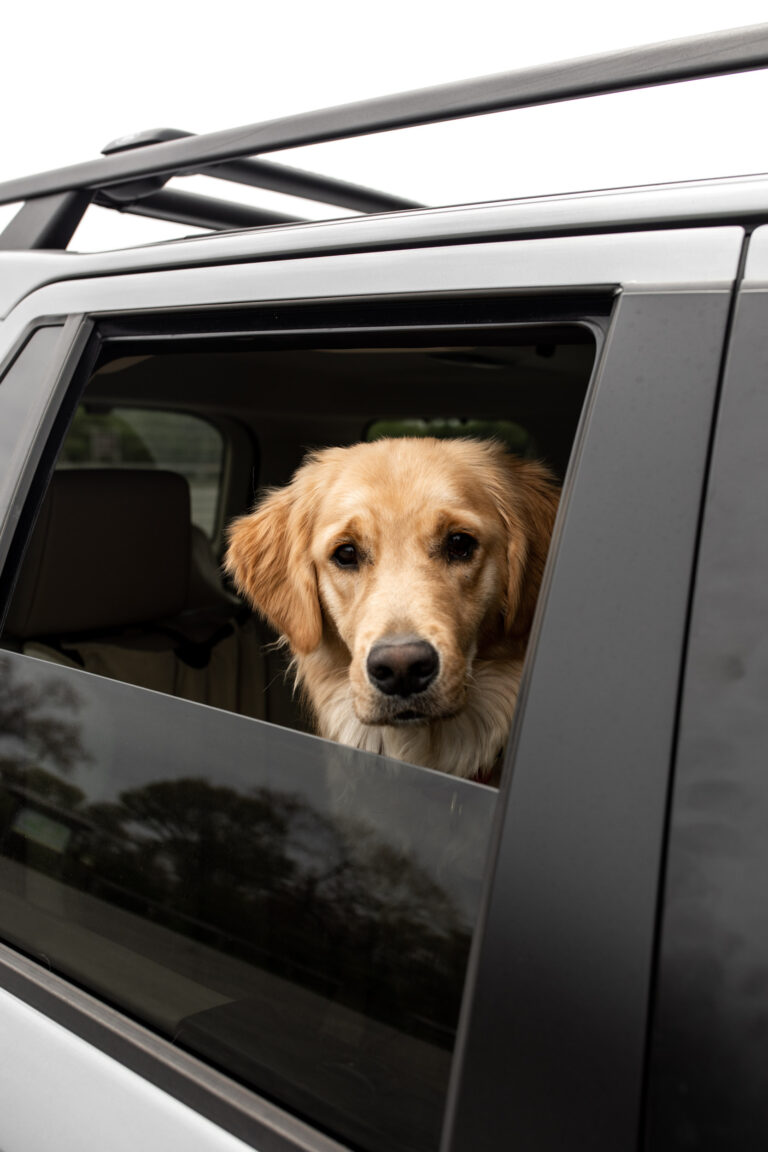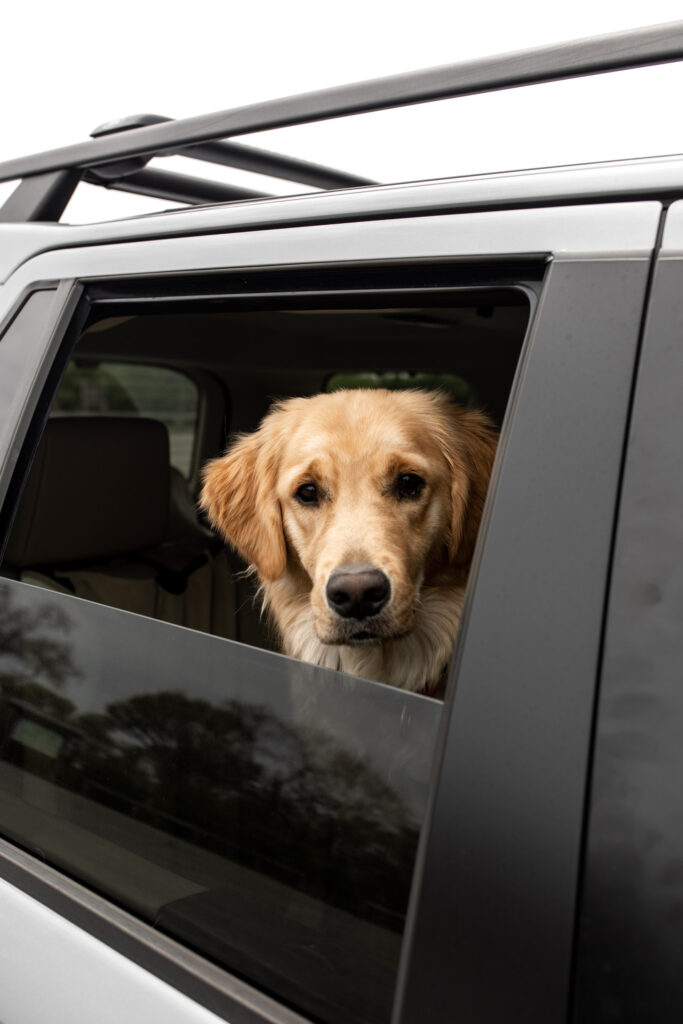 Please comment with any other restaurant recommendations below!