Corned beef is made from brisket that is cured over multiple days in a salt and sugar mixture seasoned with pickling spices like peppercorns, cloves, coriander etc. The slices of tender corned beef are traditionally served on slices of rye bread, with sliced Swiss cheese and sauerkraut.
The unmistakable pink color of the corned beef comes from the sodium nitrate added during the curing process. It's perfectly safe (nitrate naturally occurs in many foods) but it helps to extend the shelf life of the meat and to keep it fresh. And if you were ever contemplating the difference between corned beef and pastrami – pastrami is smoked and corned beef is not. Pastrami is also usually coated with a mix of spices and dry brined while corned beef is cured in a brine.
History of the Reuben:
I've always been interested in the history of foods – I often wonder what made someone decide to mix a certain few ingredients together to the point that it caught on with others and became so widespread that it was recognized culturally?
While the Reuben sandwich itself doesn't have Irish roots (it was thought to be created in Omaha, Nebraska mid-poker game) the meat inside it, corned beef, does. Well, it kind of does. The Irish-corned beef relationship is considered to be much more Irish-American than it is purely Irish.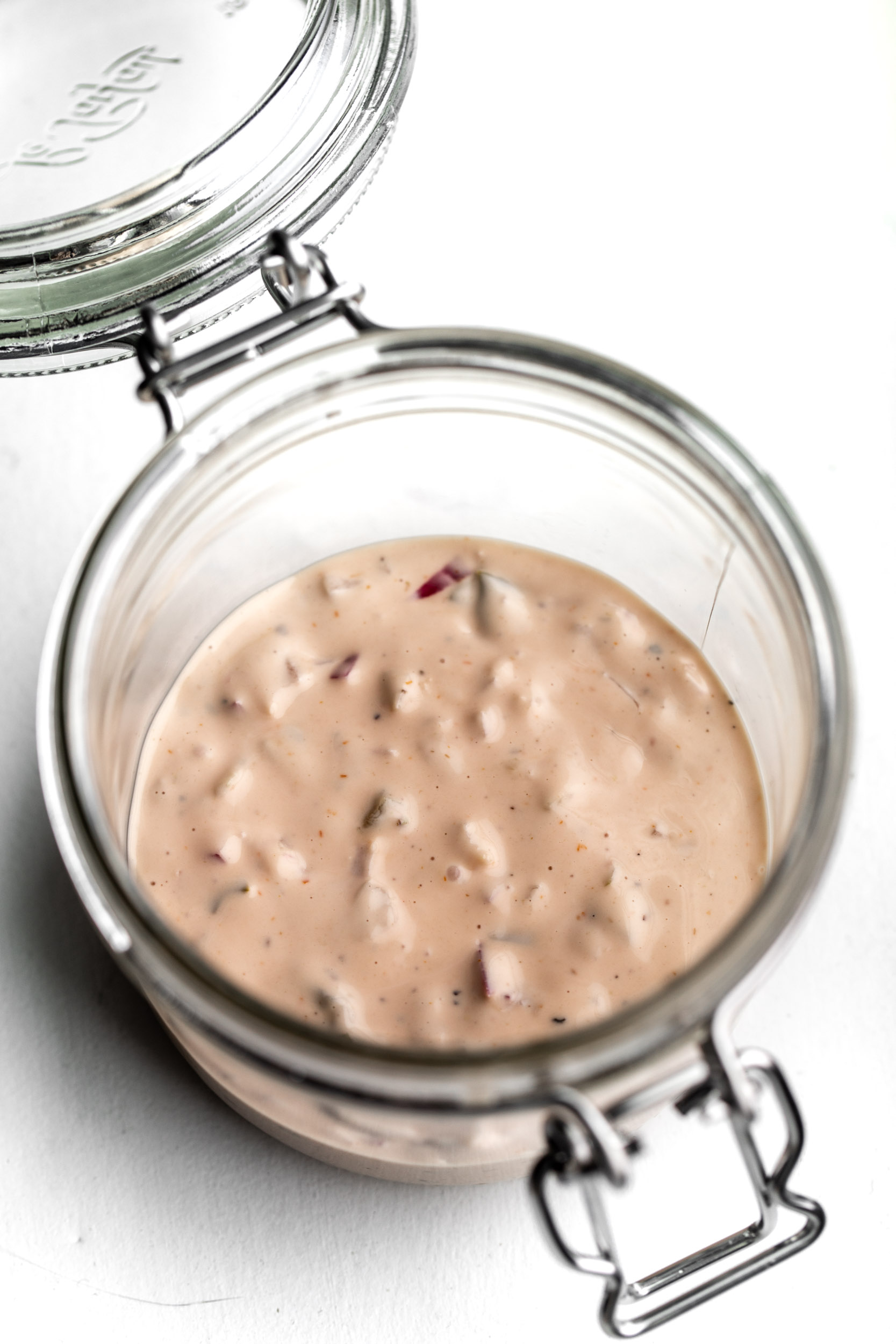 Corned beef and cabbage has become synonymous with St. Patrick's Day and all things green, shamrocks and leprechauns, but the deli favorite grew in popularity after people immigrated to New York City. According to the Smithsonian, in Ireland beef was not frequently used and was considered a symbol of wealth (and sacred in Gaelic religion) and thus not widely available to many (the historian in me feels the need to include the fact that the British introduced beef and potatoes into the Irish diet).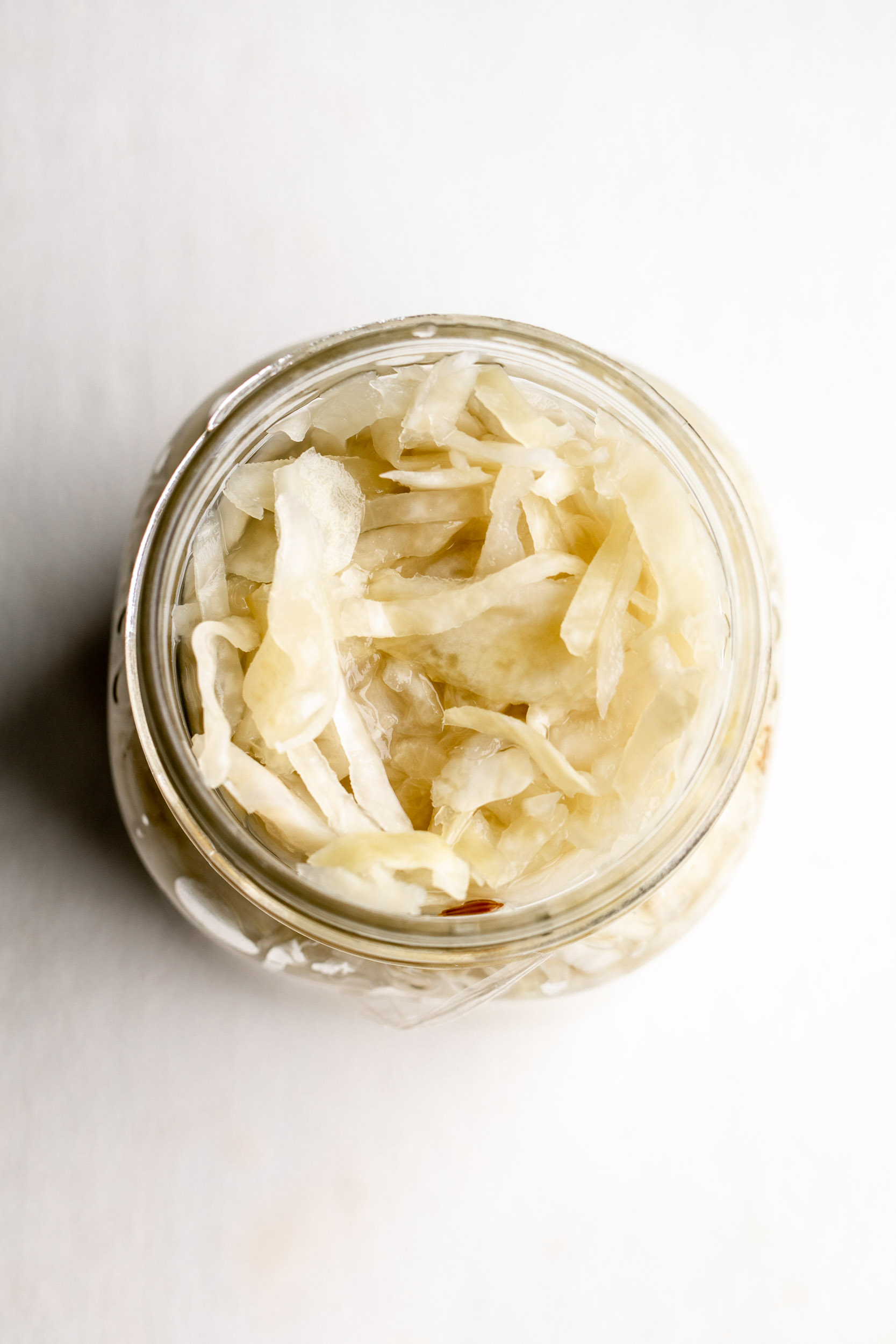 Irish immigrants to America began making corned beef to celebrate their heritage by splurging on the luxury of beef on St. Patrick's Day, with a helping hand from Jewish kosher butchers that settled in neighborhoods close to the Irish.
Reuben Sandwich
For the corned beef brisket:
1½

cups

kosher salt

1

tablespoon,

plus 1 teaspoon pink curing salt (Sodium nitrate)

½

cup

granulated sugar

5

cloves

garlic,

smashed

2

bay leaves

2

whole cloves

2

teaspoons

mustard seeds

2

teaspoons

coriander seeds

2

teaspoons

mixed peppercorns

½

teaspoon

whole allspice

1

3½-pound beef brisket, fat trimmed

1

large yellow onion,

quartered

2

12-ounce bottles lager beer
For the Russian dressing:
For the corned beef brisket:
To brine the brisket bring a large pot of water over medium heat and stir in both salts, sugar, garlic, bay leaves, cloves, mustard seeds, coriander seeds, peppercorns, and allspice, stirring until the mixture is warm and the salt and sugar is completely dissolved. Let the brine come to room temperature then add to a container large enough to fit the brine and the brisket. Add the brisket and weight the meat down with something heavy like a plate. Cover and refrigerate for 5 days, turning once a day.

When ready to cook the brisket, remove it from the brine and rinse it completely.

Heat oven to 300ºF. Place brisket in a baking dish large enough to hold the brisket. Arrange onion around the side and pour the beer over the top. Add just enough water until the brisket is covered. Tightly cover with aluminum foil and transfer to the oven. Let cook until the tender enough that a fork can easily be inserted into the meat, about 3 1/2 to 4 hours.

Let cool then remove to a cutting board and thinly slice. Keep the meat in the cooking liquid until ready to use, for up to 3 days.
For the Russian dressing:
For assembly:
Heat oven to broil. Toast the slices of bread then spread 2 tablespoons of the Russian dressing over each of the bottom slices of bread followed by slices of corned beef, topped with two slices of Swiss cheese. Add to an aluminum foil-lined baking sheet and broil until the cheese is melted. Top with ¼ cup of sauerkraut and spread an additional 2 tablespoons of Russian dressing on the top slices of bread. Close the sandwiches and slice in half. Serve immediately with a side of pickles
DID YOU MAKE THIS?
TAG ME ON INSTAGRAM TO BE FEATURED ON MY STORIES! @cookingwithcocktailrings