Take-out Date Night Picnic in the Park
This post is sponsored by ChowNow.
My fiancé Aaron and I have been together for about 7 years and are getting married next month. Right now things are more than crazy. Aaron is in business school at USC as well as working full time, and I am busy with Cooking with Cocktail Rings. My work isn't exactly a typical 9 a.m. to 5 p.m. job, which is one of the many things I love about it. We are often on different schedules so when we have a night where our free times overlap we like to take advantage of it.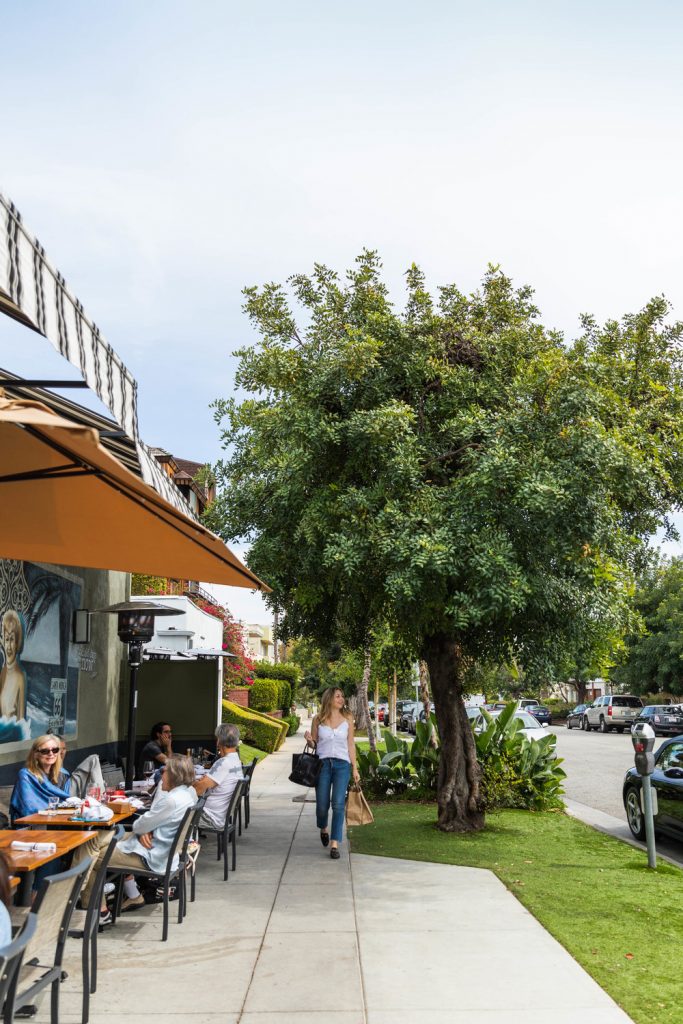 Our favorite date night activity is to go out to a nice dinner, since we both have an appreciation for good food. This time we decided to change things up and get takeout dishes from some local restaurants for a romantic dinner in Palisades Park, perched on the bluffs overlooking the Ocean right down the street from our apartment in Santa Monica. Instead of getting takeout all from one place we decided to get our favorites from a few different spots.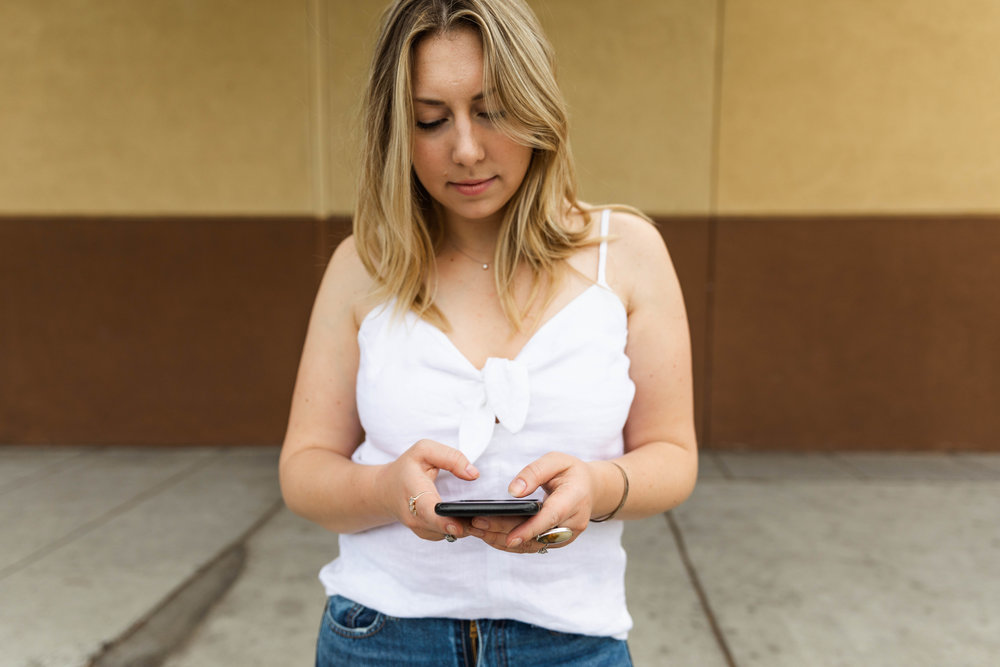 Our date night plan was great, but given our busy lives we didn't have time to go to a variety of restaurants and wait for our food to be prepared so we turned to an app called ChowNow, which allows us to find which of our favorite restaurants and order take out. ChowNow makes it easy to pick out dishes in any search area and order ahead of time. And, the best part is that when I get to the various restaurants the food is ready to go. I'm not a very patient person (like, not at all.) I like knowing exactly when my food will be ready.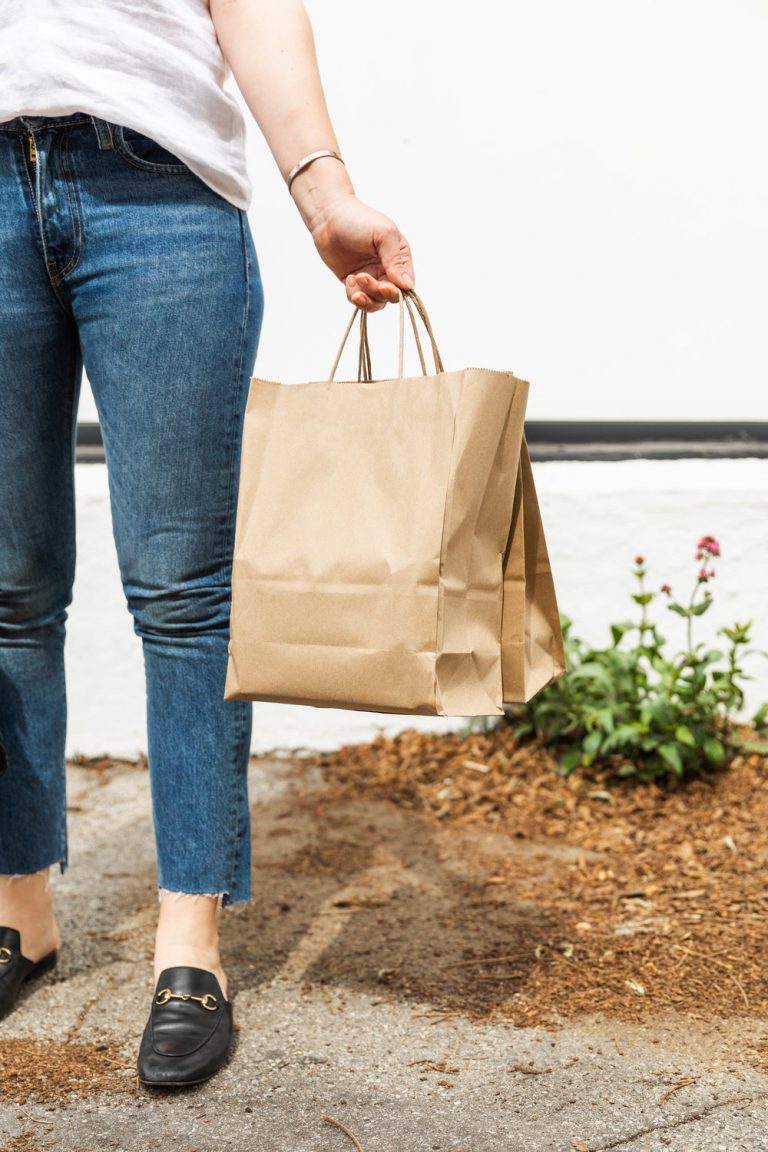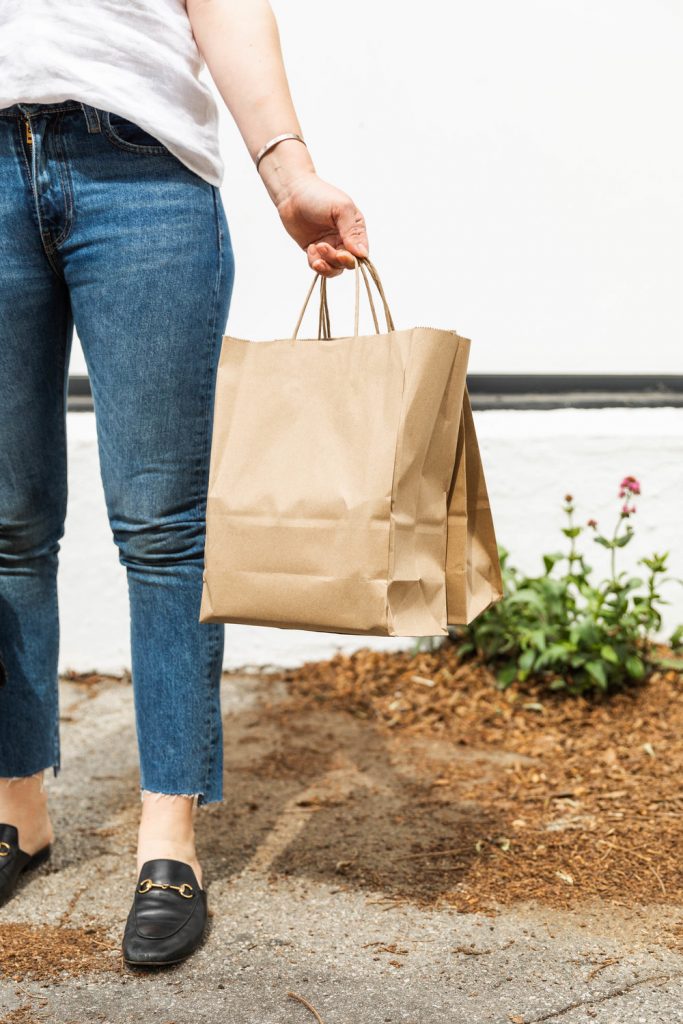 With ChowNow I can schedule a pickup or a delivery for a certain time, or even have it ready for me almost immediately. I always choose "immediately" because, as I mentioned, I'm impatient. All the restaurants we chose were in walking distance of our apartment, so as Aaron worked on his studies, I went to pick up the food for our date night. I love supporting local restaurants; I like the fact that lots of unique and original restaurants are within walking distance from my apartment and I want to do my part in keeping it that way.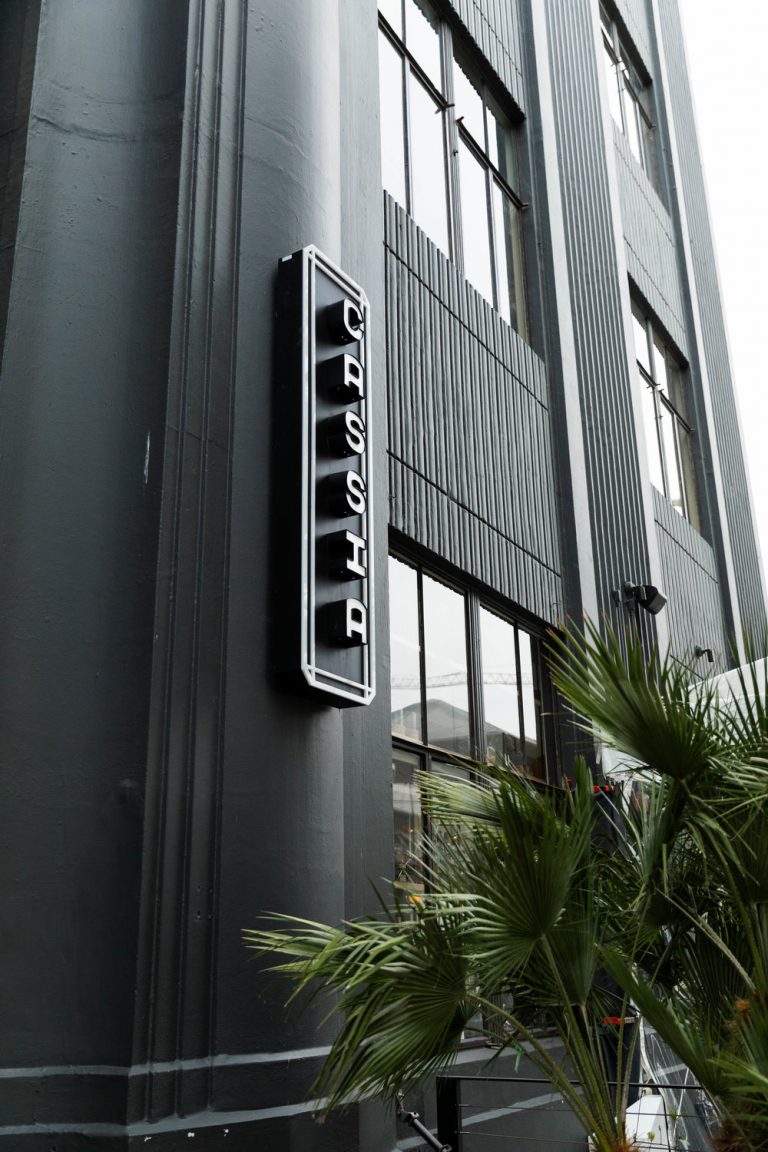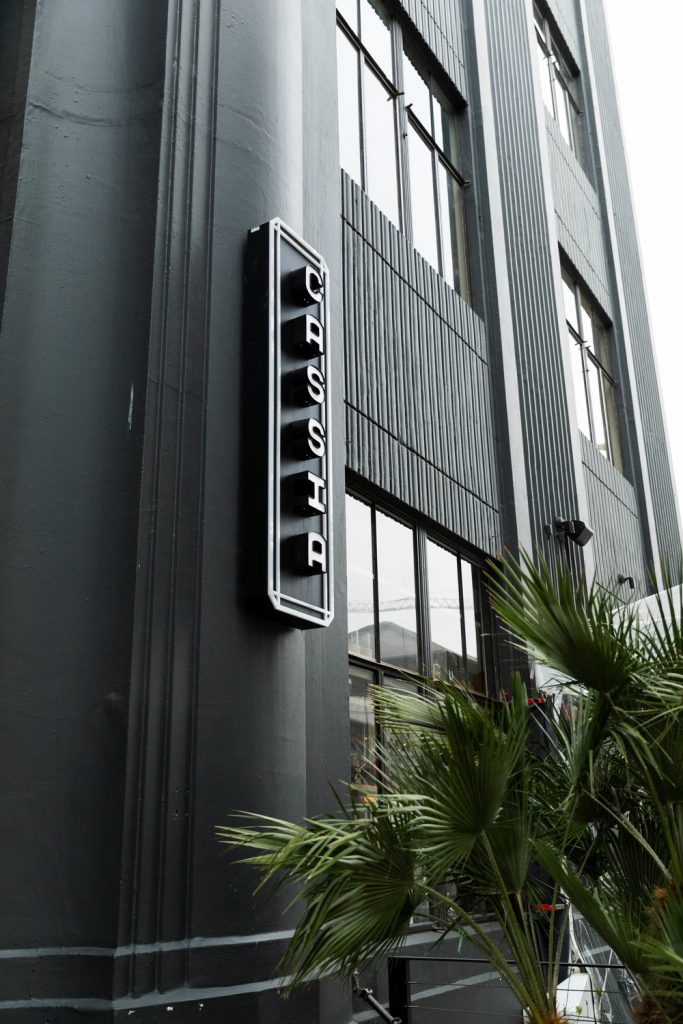 One of the nice things about ChowNow is that they are great at supporting local restaurants. It is currently the only way to order food online without large commissions being taken from the restaurant's profit.
My first stop was Art's Table, a little restaurant up the street that is one of our favorite neighborhood gems. It's a dependable spot with a flavorful menu of new American food. They have tables set up outside so you can sit and split a bottle of wine while people and more importantly dogs, walk by on Montana Avenue.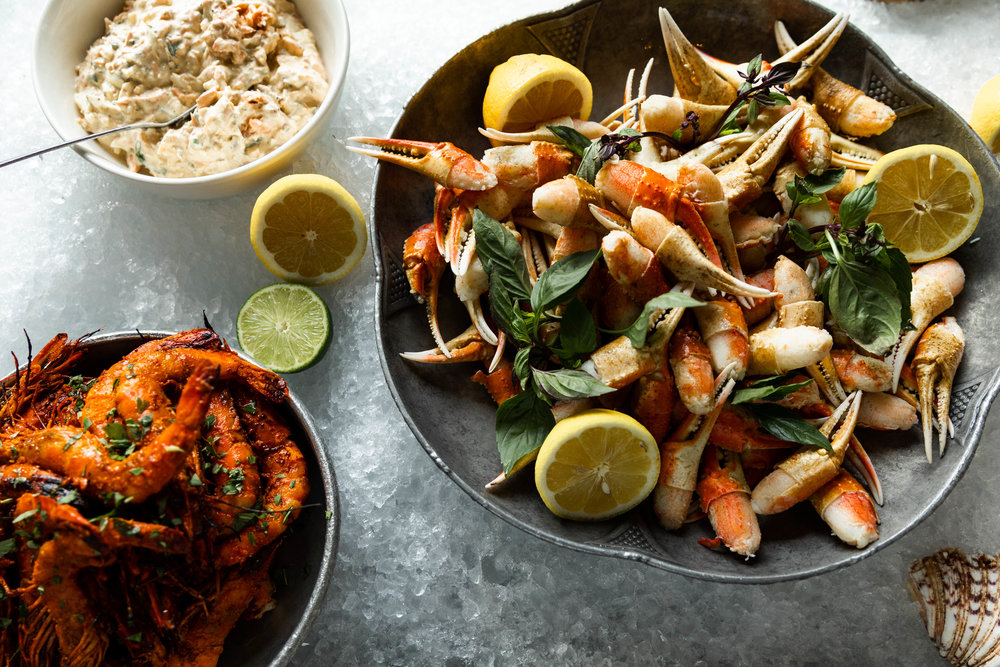 My favorite salad on the menu is the 'Tana Cobb'– a base of bitter chard, chicory and radicchio is tossed with fennel, poached chicken, pistachio, crumbled bacon and truffle cheese in a red wine vinaigrette. It's rich, hearty and comes in a giant portion so you actually feel full after eating just the salad. Right before I placed the order on ChowNow, I made the snap decision to order some spiced curly fries as well. The woes of ordering while hungry.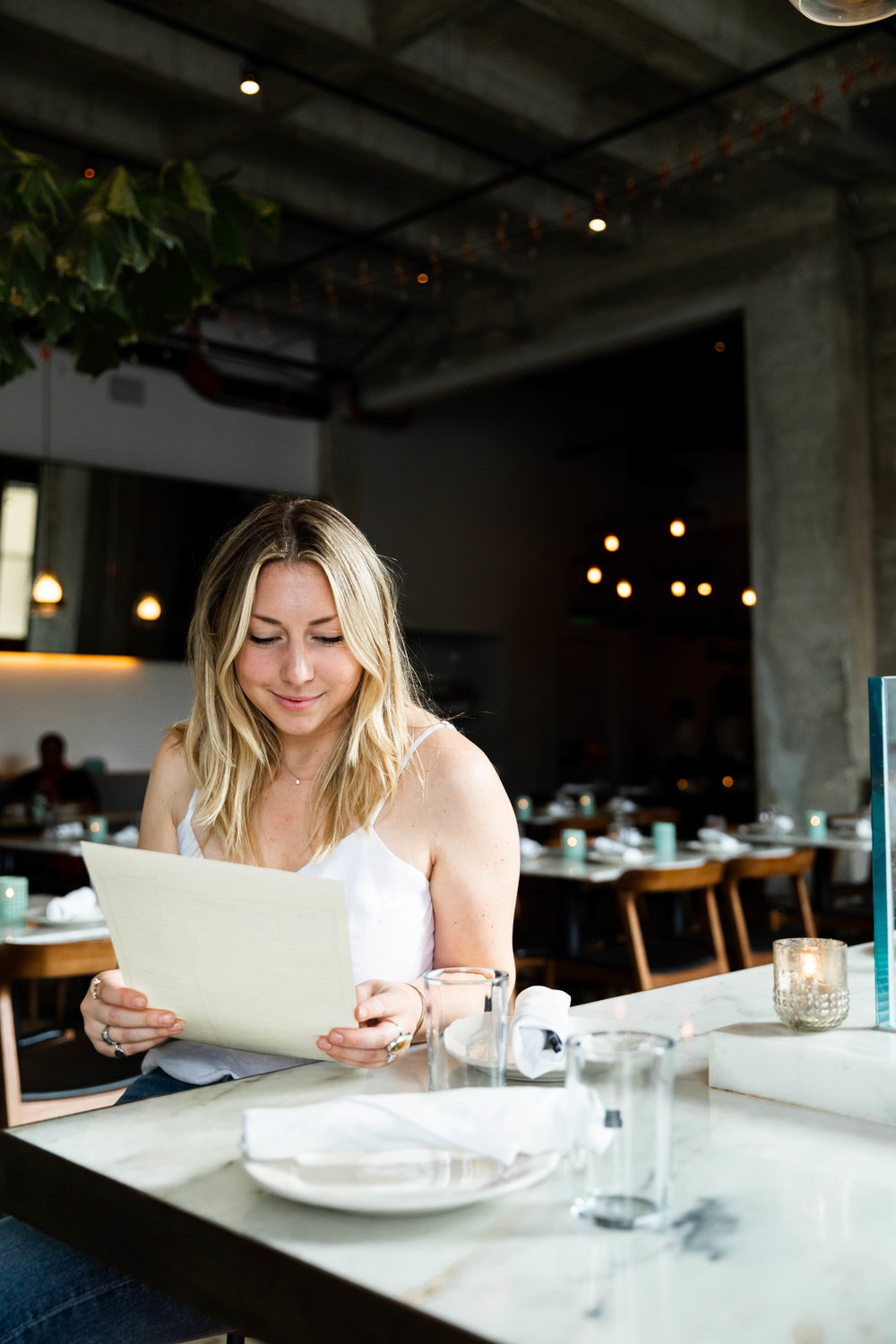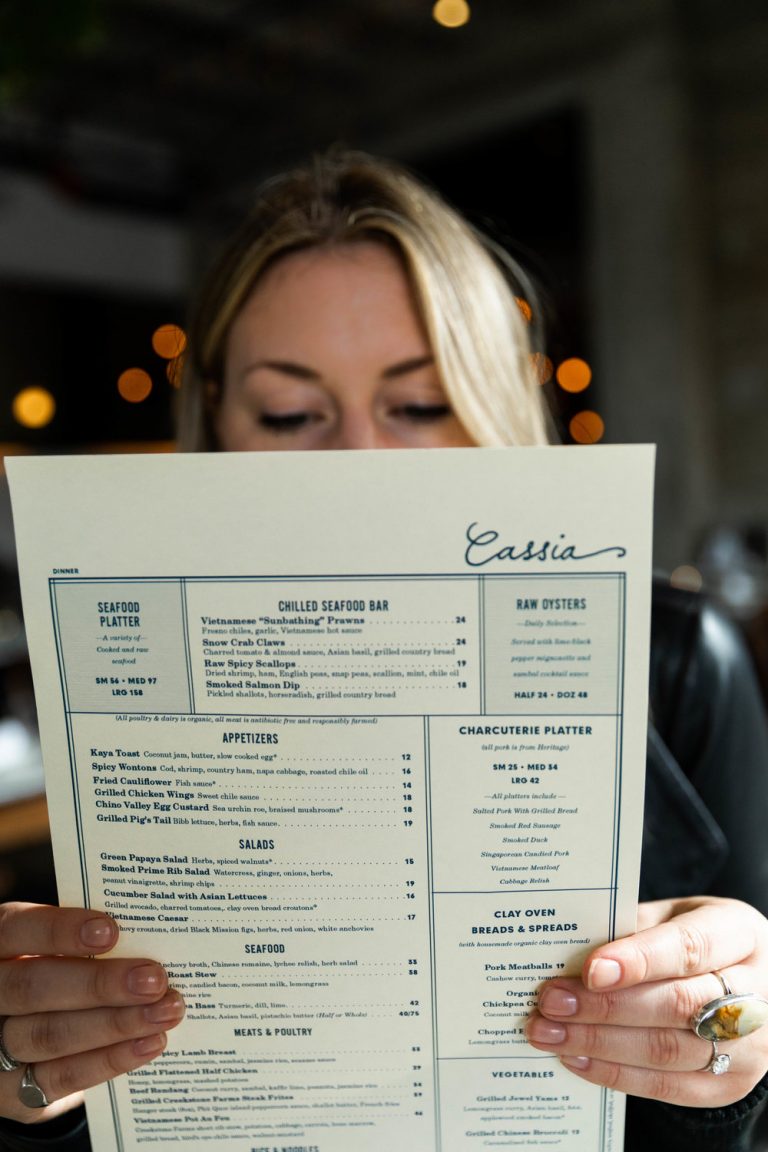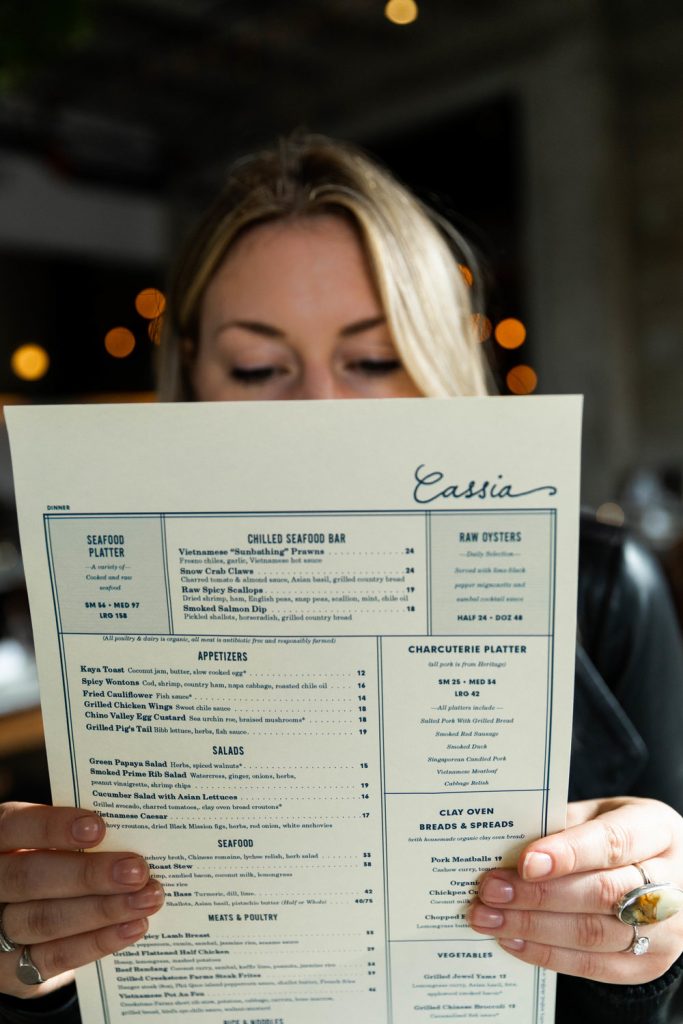 Next on my list was Cassia, a trendy Southeast Asian restaurant a few blocks away, which also happens to be our favorite date night spot. There has been more than one occasion where we had reservations at another restaurant and cancelled them for Cassia just because we started talking about their food. The chickpea curry from Cassia may possibly be one of my all-time favorite dishes so it was a natural fit for our picnic entrée.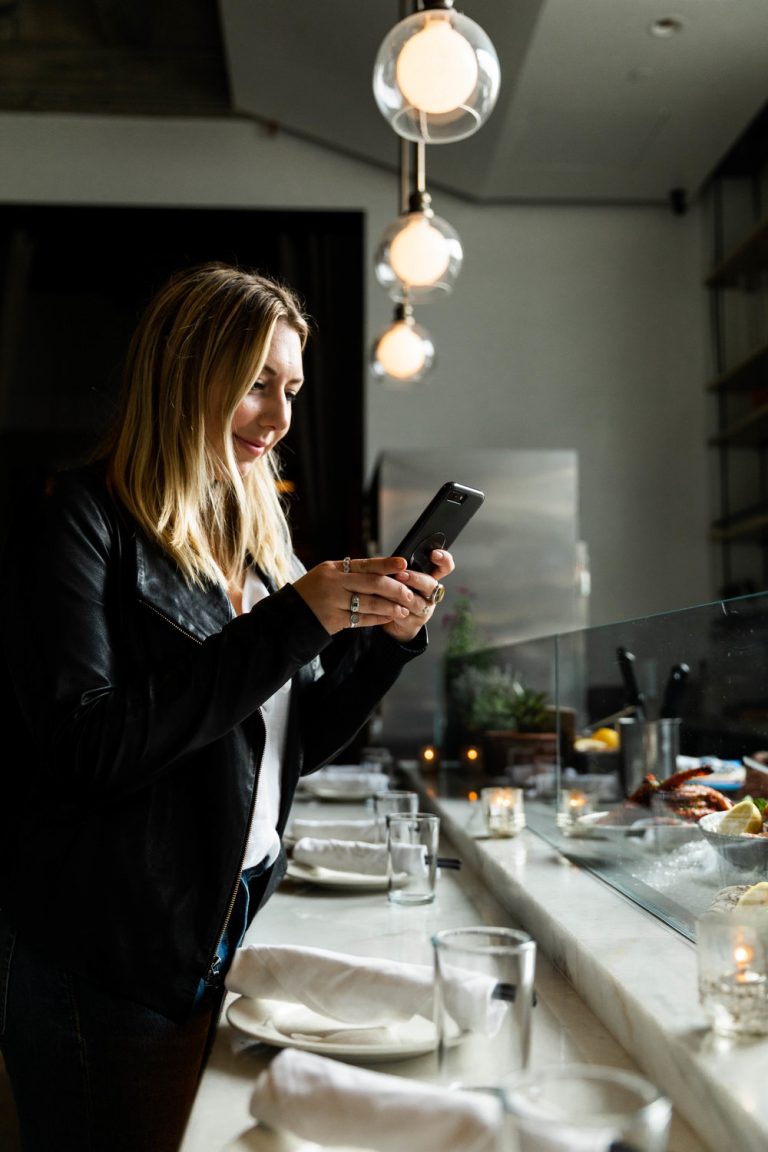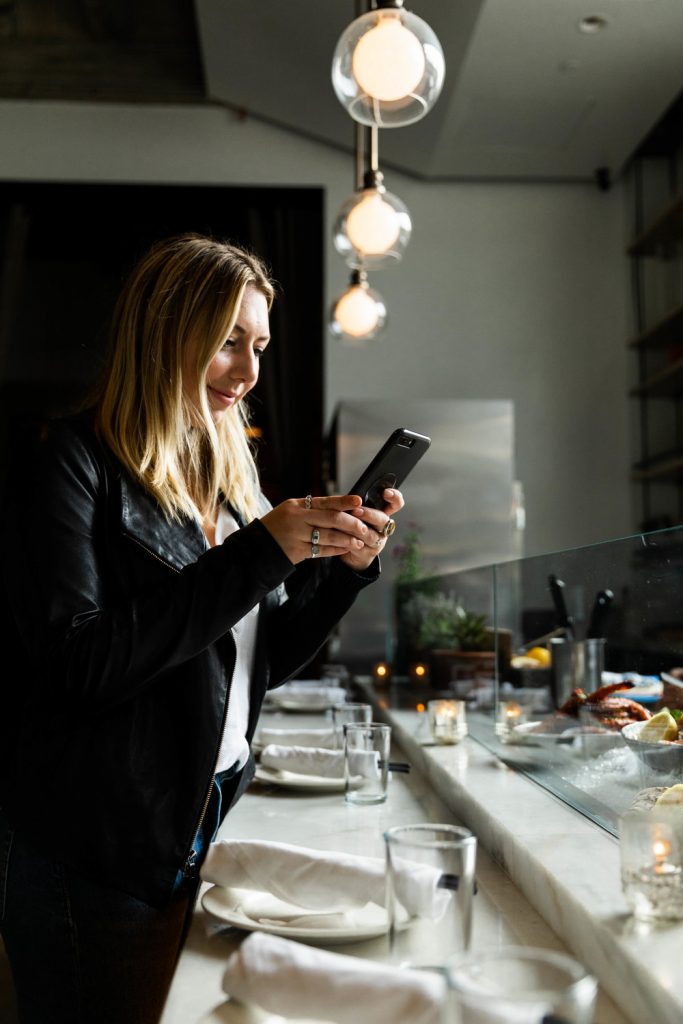 Chickpeas are bathed in a creamy coconut curry sauce served with house-made clay-oven bread for scooping and a squeeze of lime. We have tried just about every item on the menu but this time chose the spicy dumplings for an appetizer.
The wontons are filled with cod, shrimp, country ham and Napa cabbage and are served tossed in fiery chili oil topped with crispy shallots. While these juicy wontons are mouth numbing spicy (at least for me, but I'm a wimp when it comes to spice level) you can't help but continue to eat them.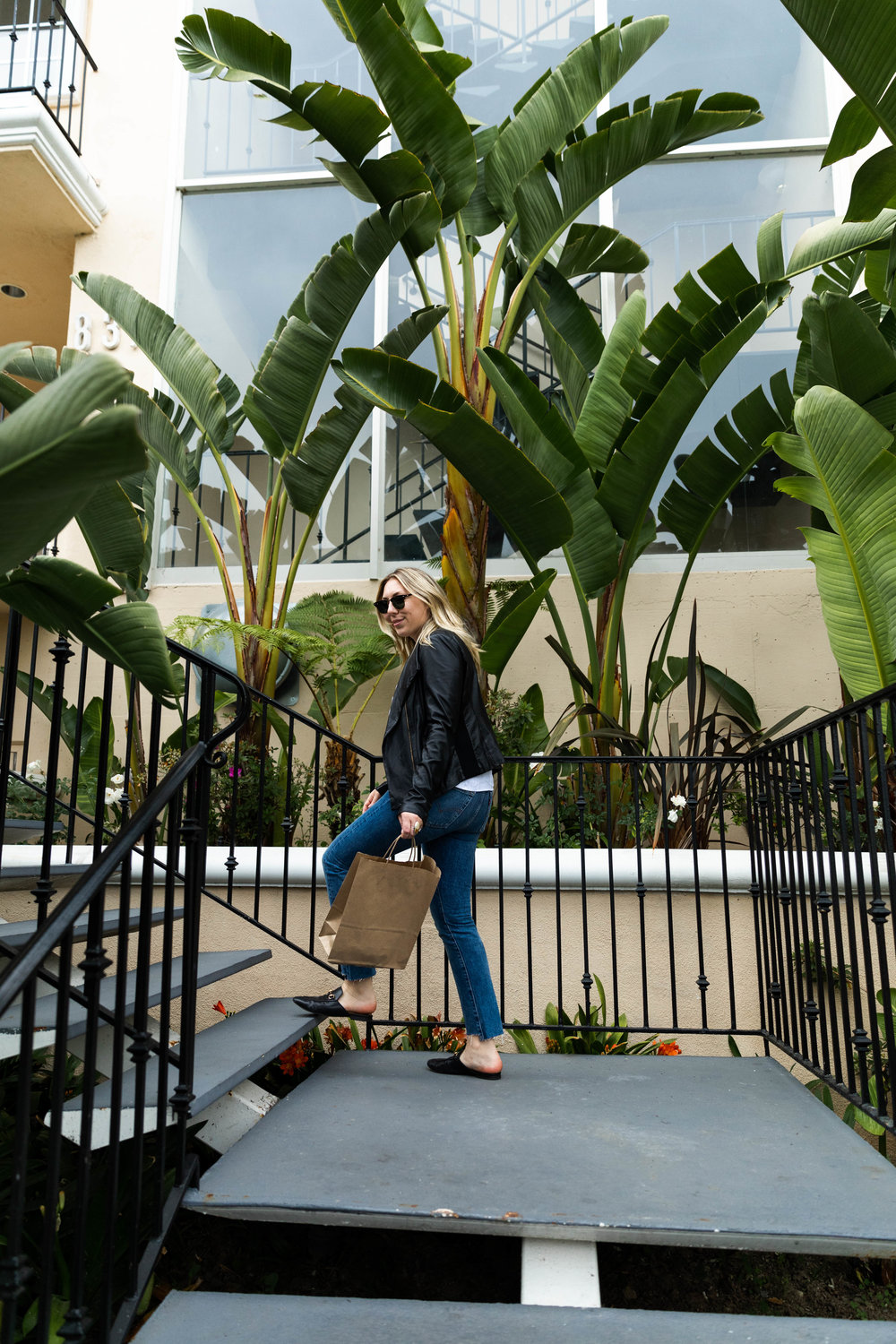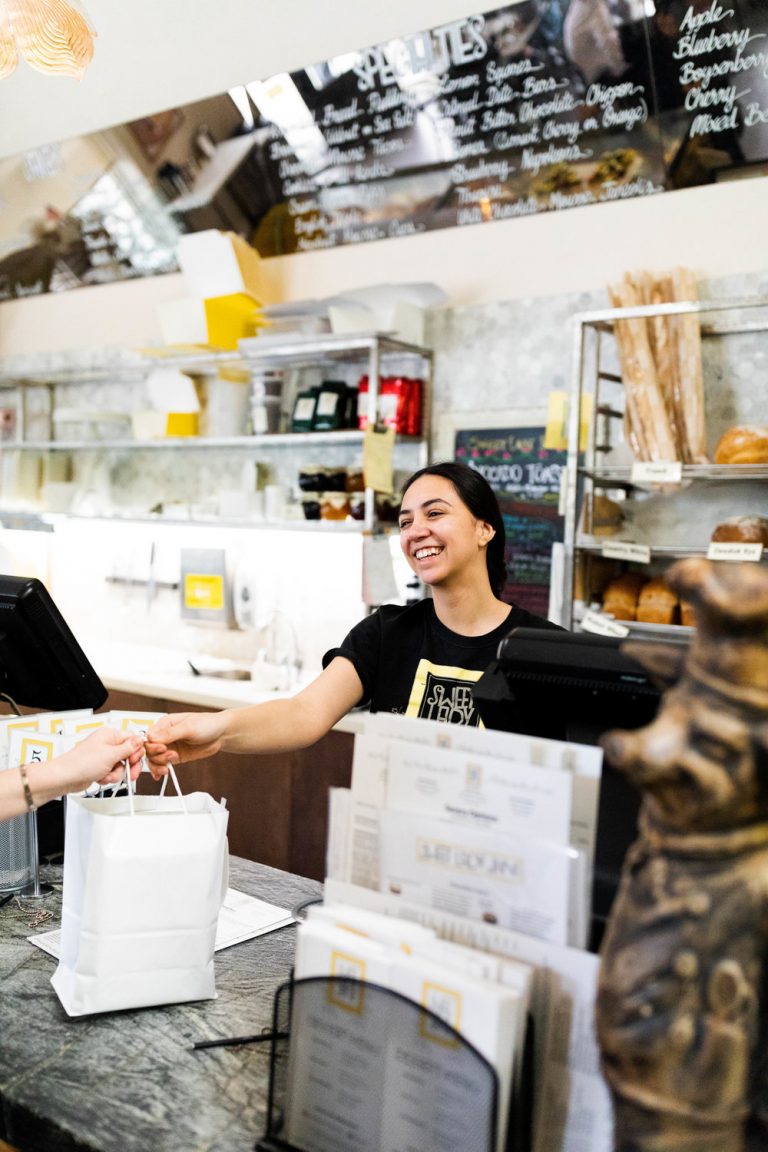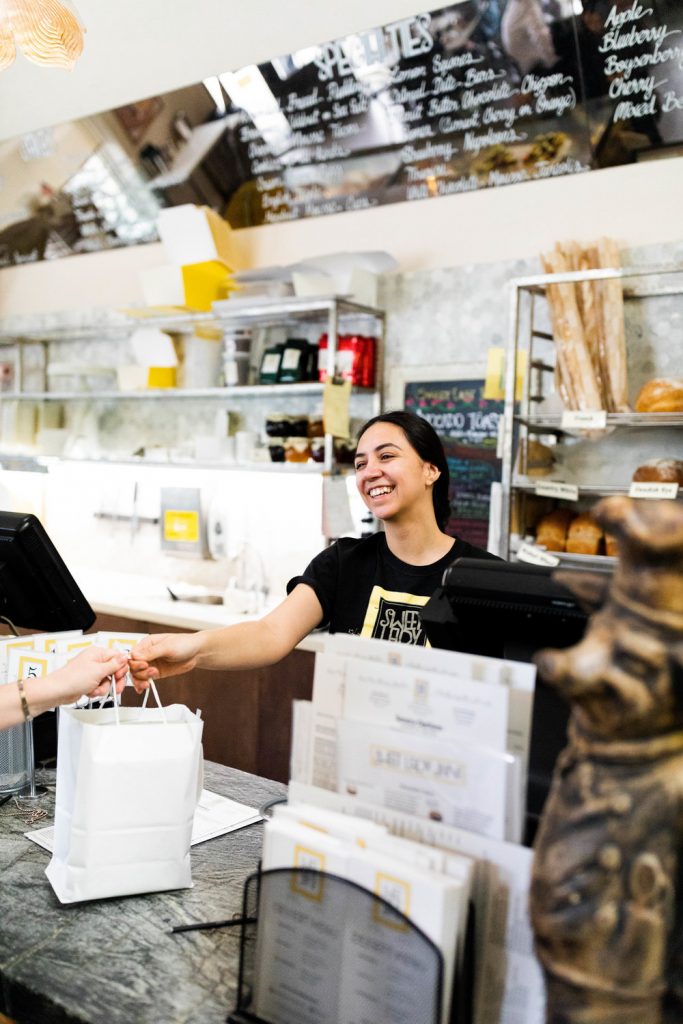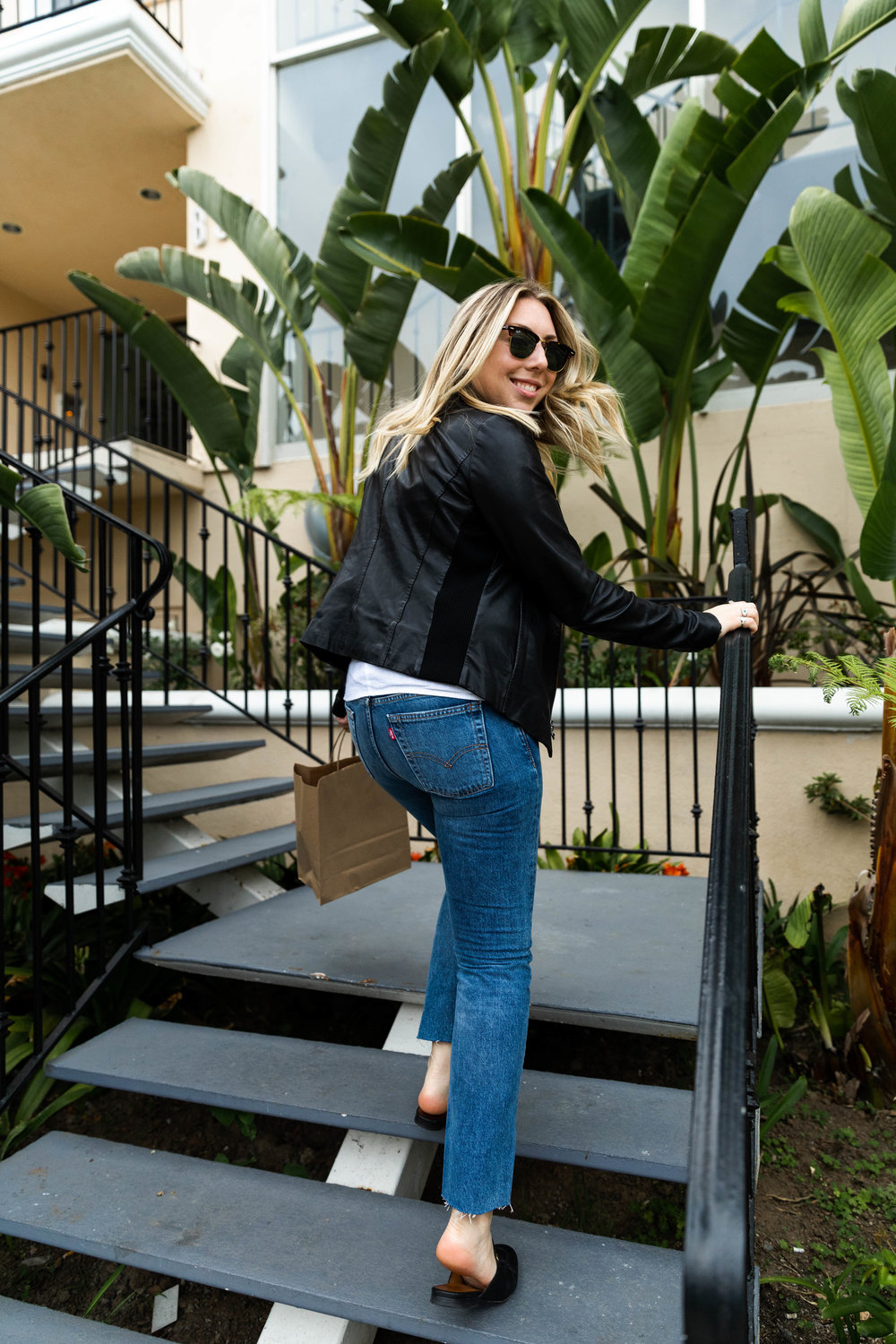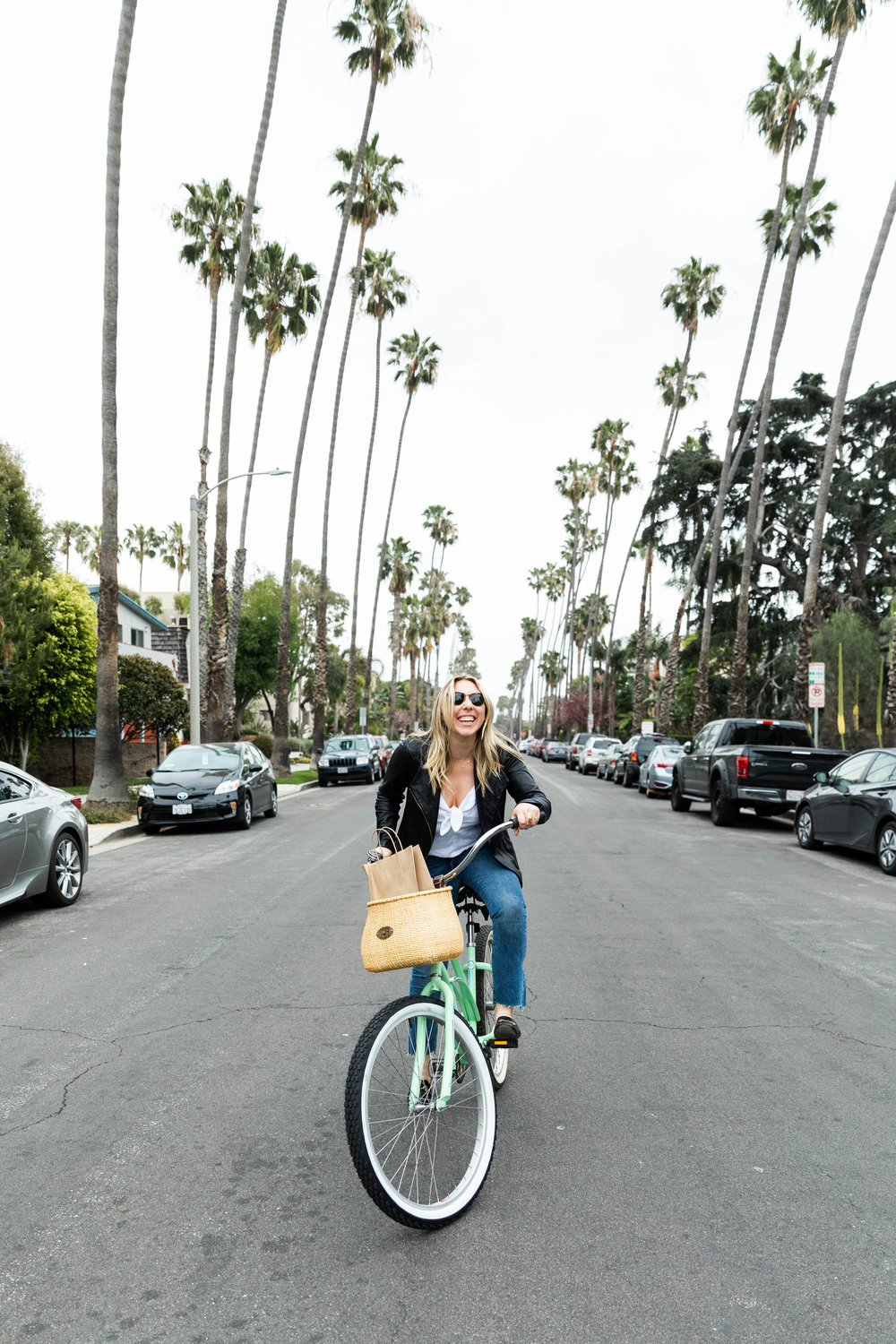 For dessert we chose triple berry shortcake from Sweet Lady Jane, the cake that we got to celebrate our engagement last year. Ask anyone what their favorite thing is from this neighborhood bakery and they will always answer with this cake. I know that may seem like an overgeneralization but it's the truth, it's that good. The layers of spongy, moist yellow cake and whipped cream dotted with a combination of strawberries, raspberries and blackberries are served in thick, generous slices. Is your mouth watering yet?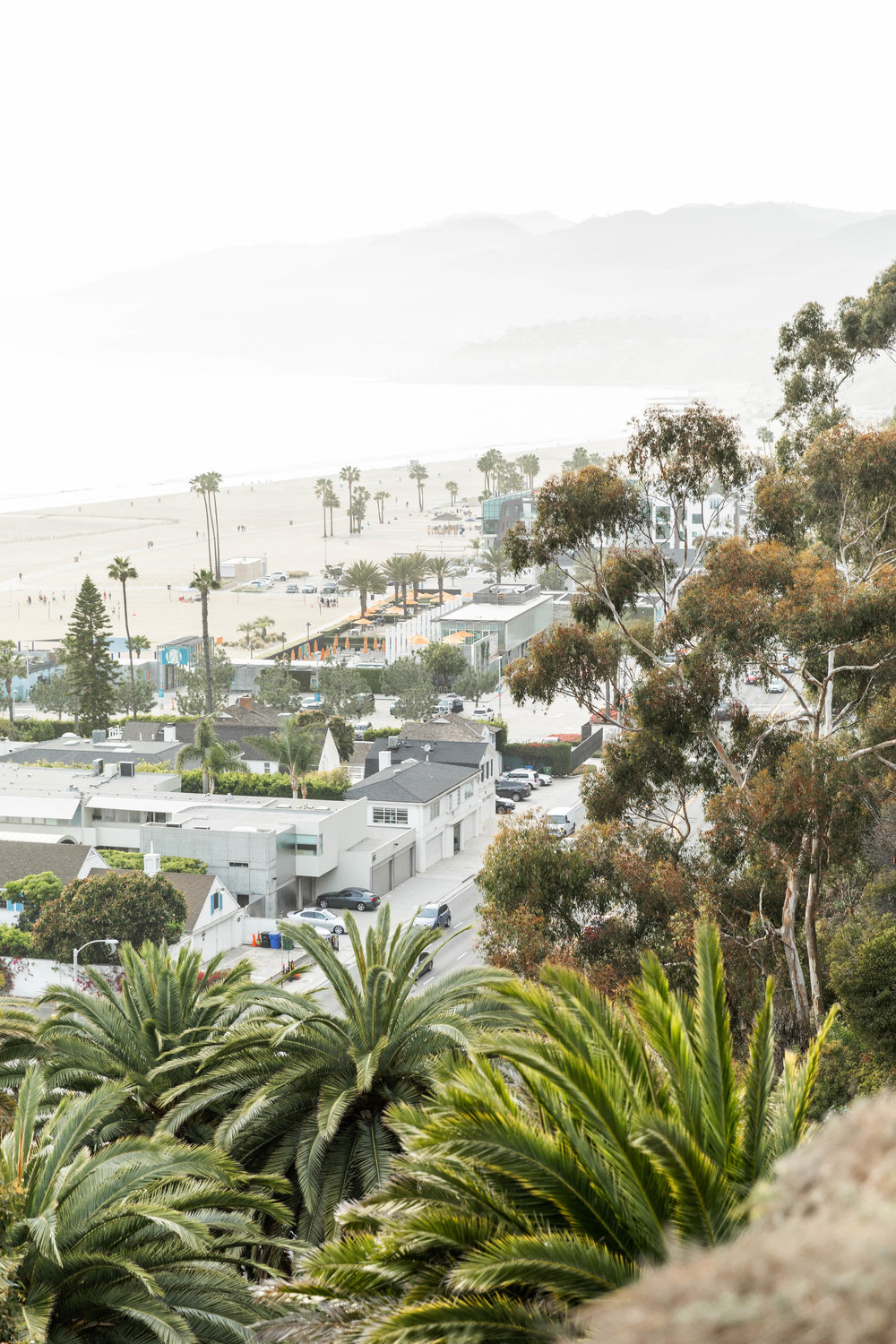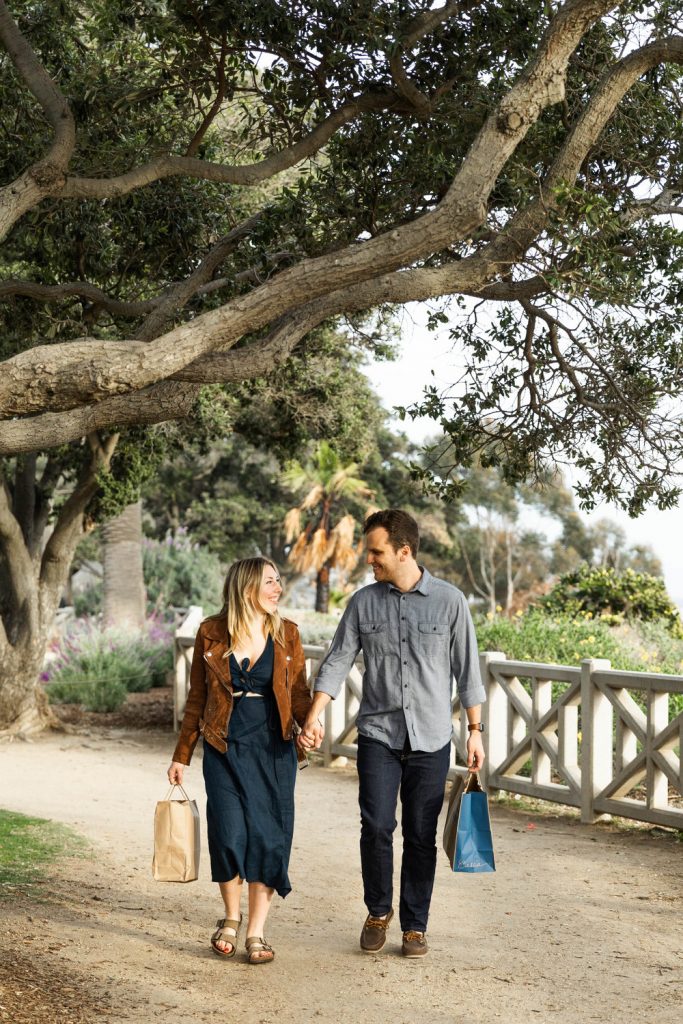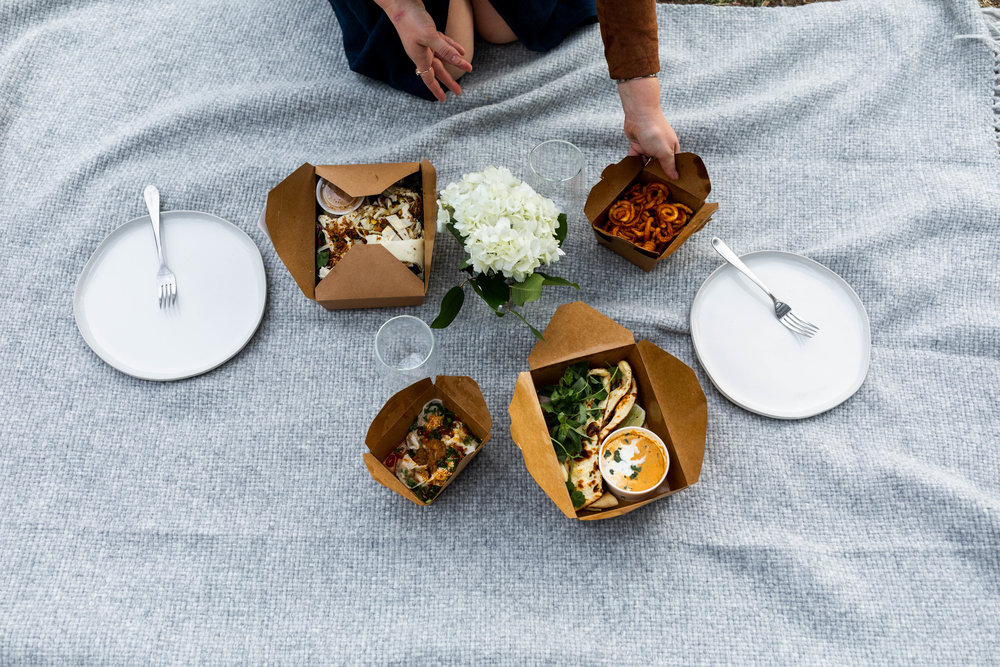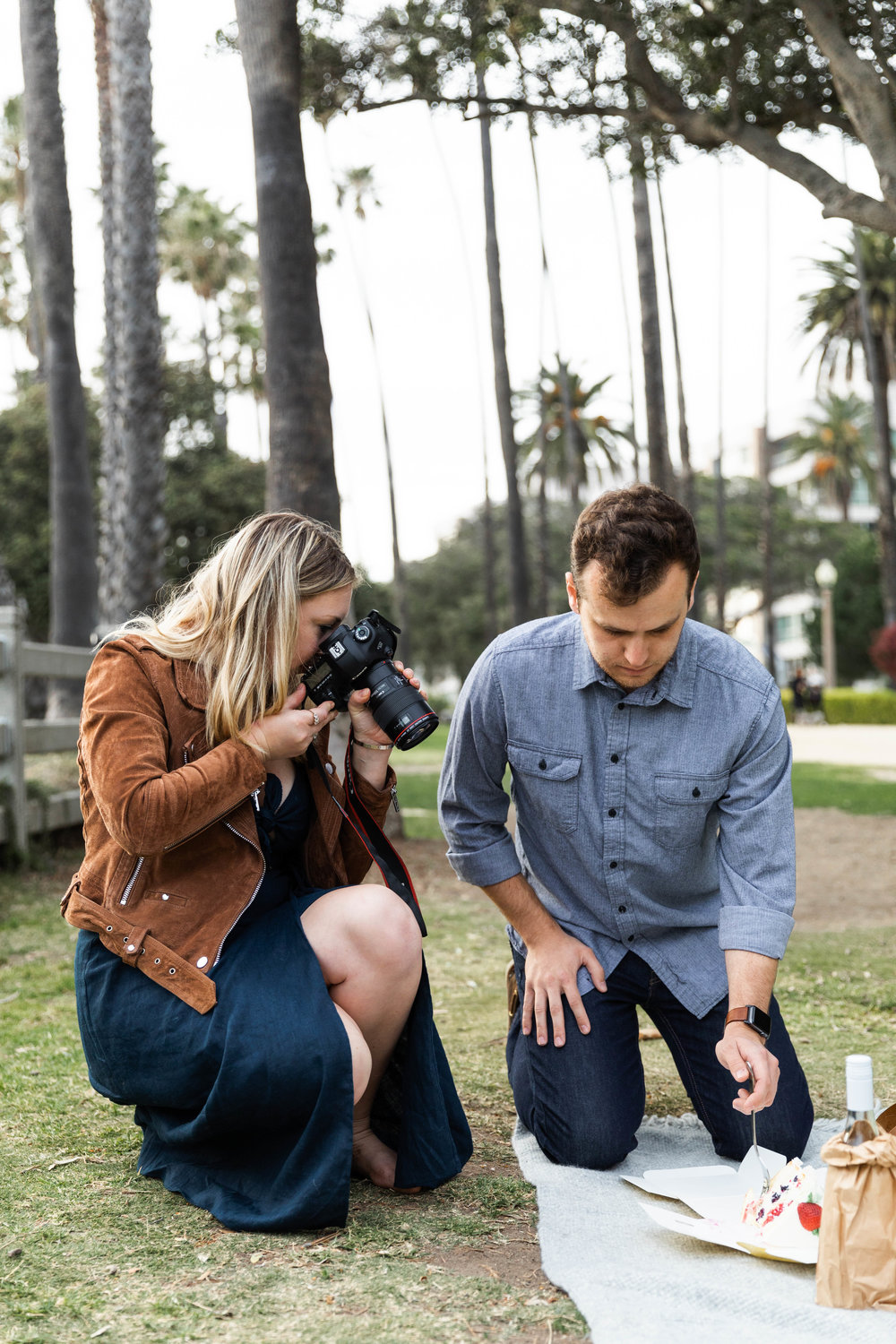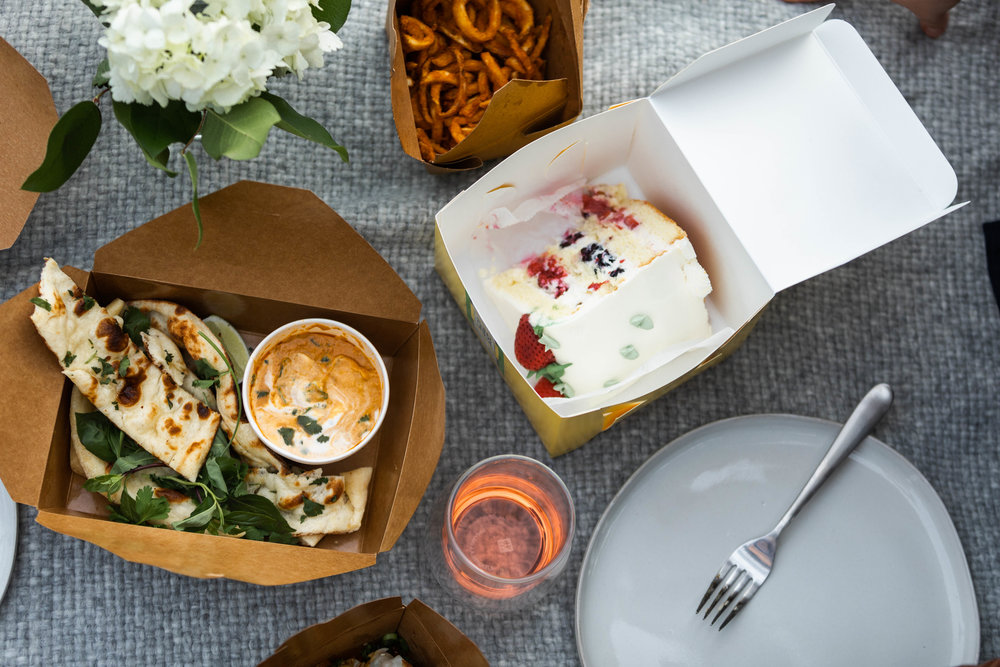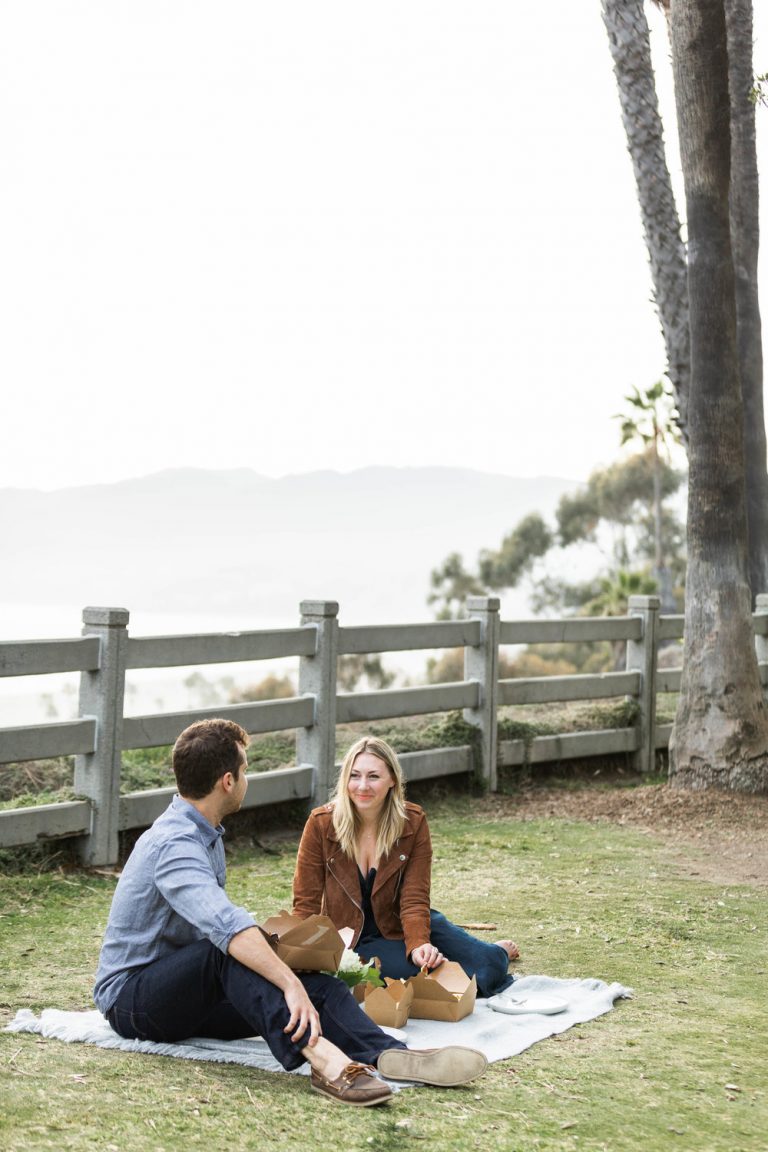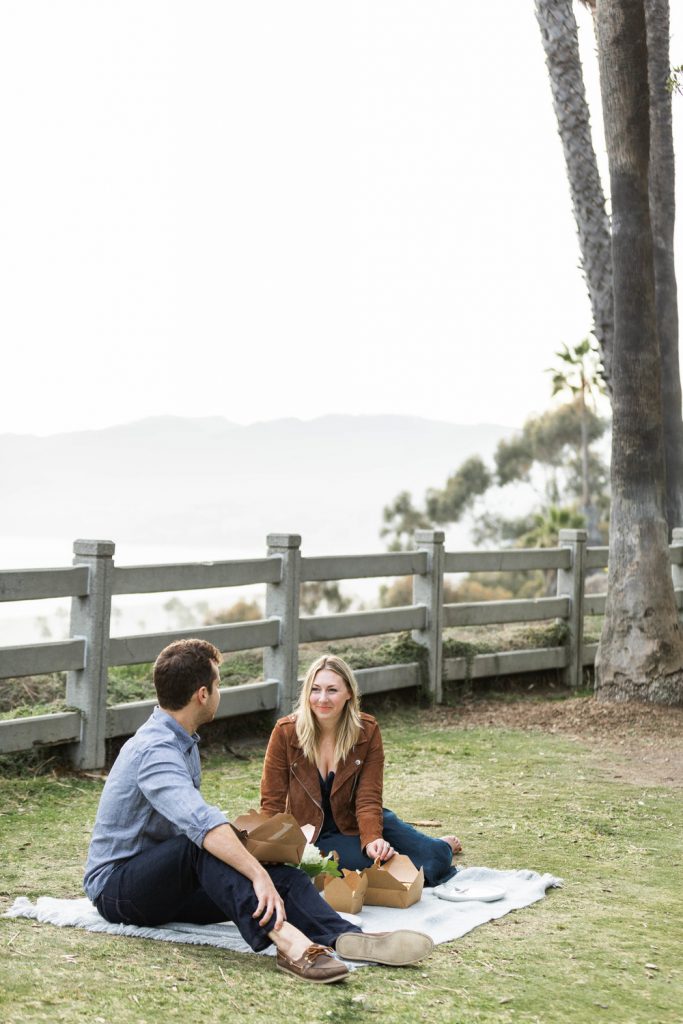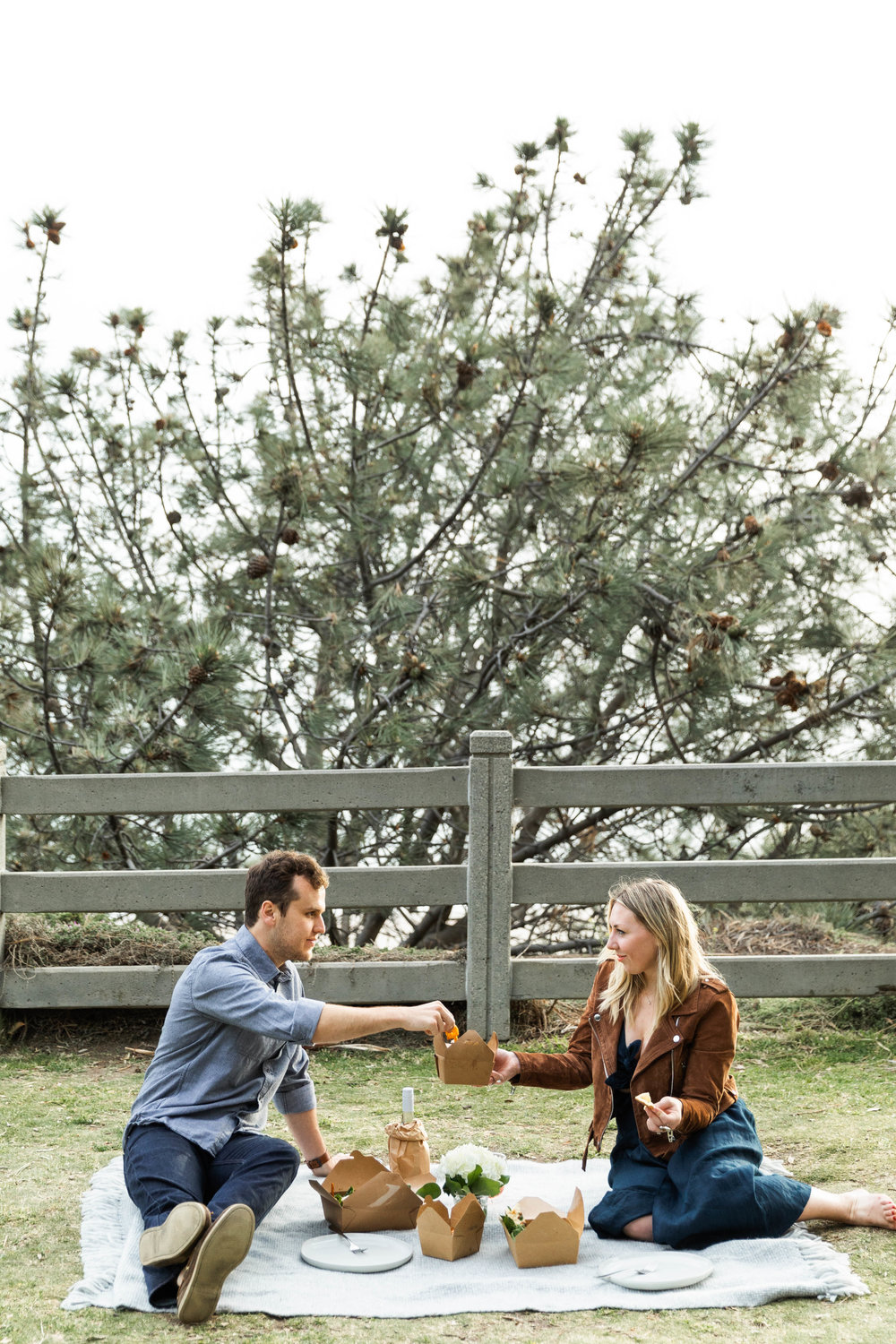 We took our goods to the park and set up our picnic. Our simple setup consisting of flowers, wine, plates and silverware made it for easy sharing. By this point in our relationship Aaron is used to me taking photos during our romantic dinners. Even when I don't make the food I still usually take a few photos with my camera (he still gets embarrassed when I haul it out at restaurants) or on my phone for some Instagram stories. After the mini photo shoot was done we poured ourselves some glasses of rosé and dug in while soaking in the sunset. Pardon the cliché but I guess you could say we had our cake and ate it too.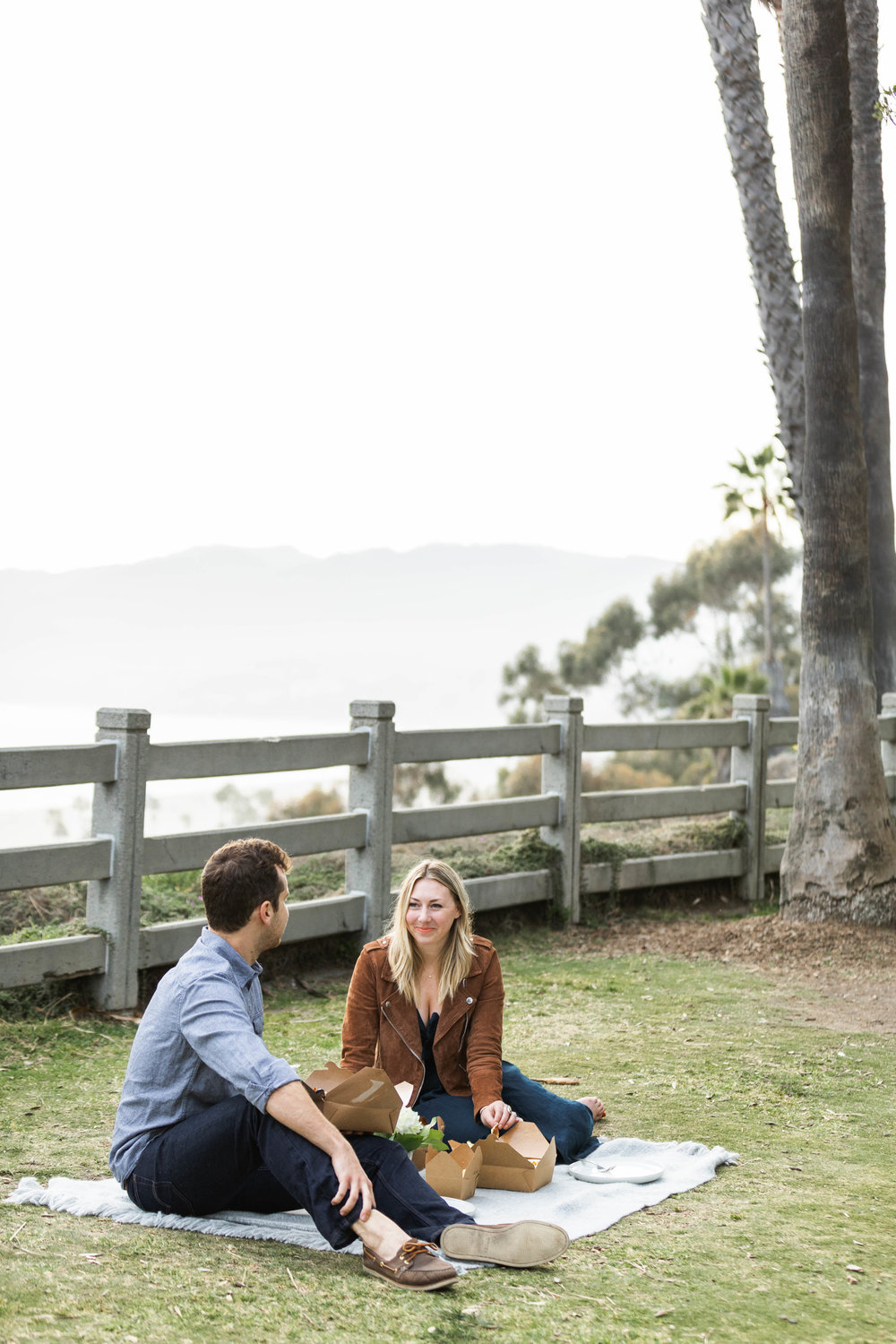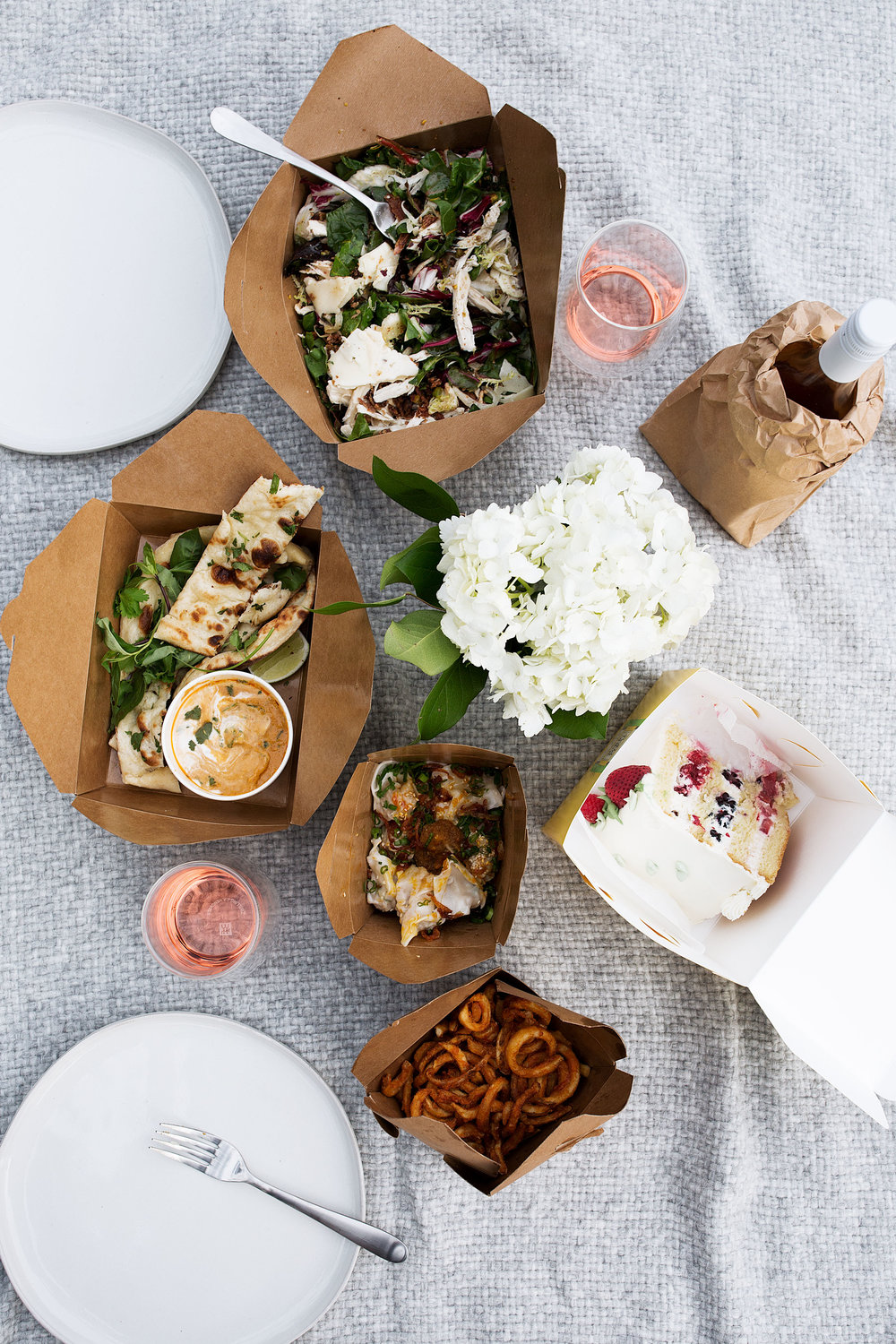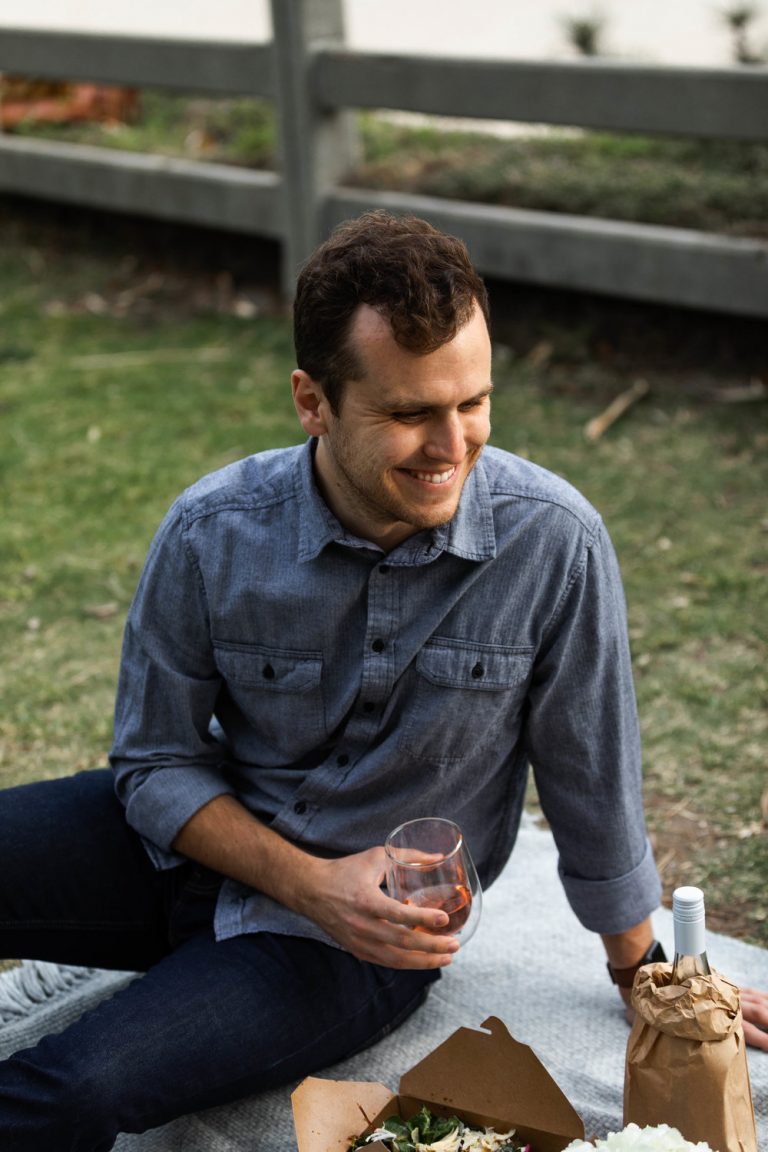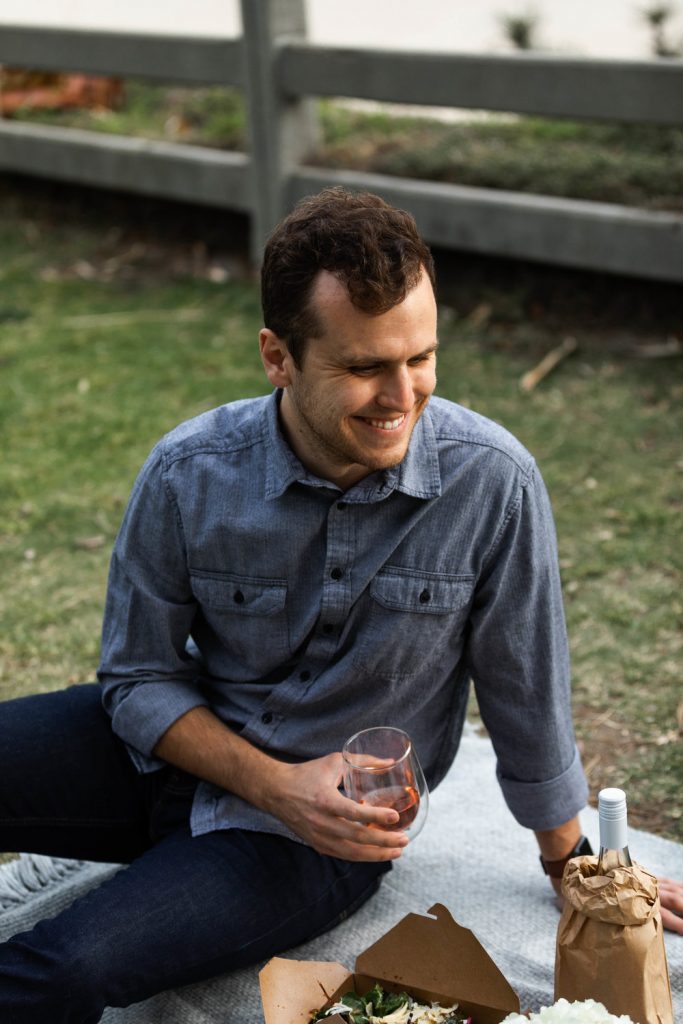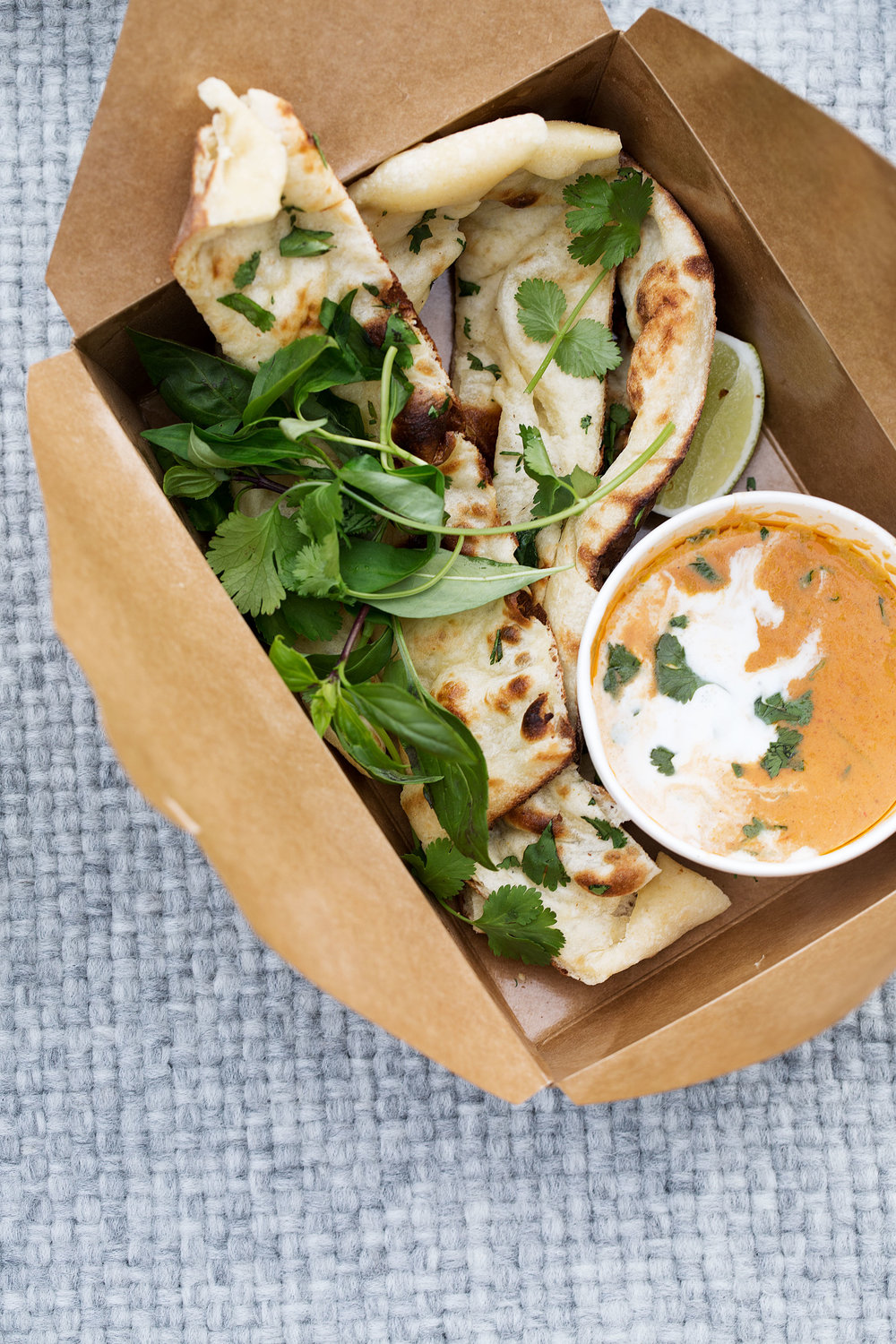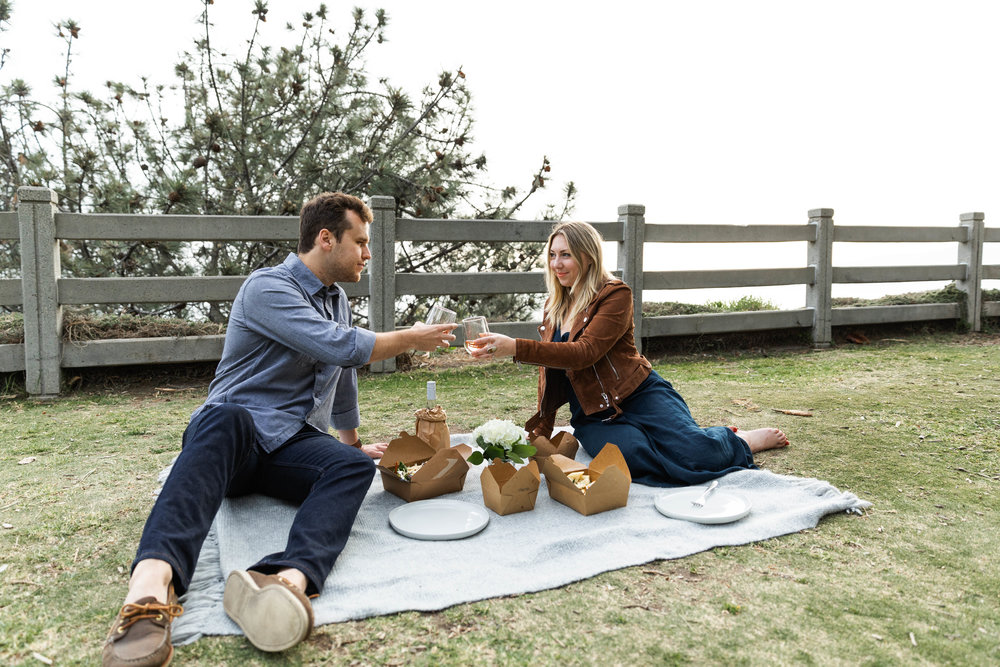 Photos by Mallory Holcomb. 
This post was created in partnership with ChowNow – all opinions expressed are my own. Check out ChowNow's online publication, Tableside, here!