Strawberry Mojito Boozy Ice Pops with Champagne
Cool down during a heat wave with this recipe for ice pops that may get you a bit tipsy as well. It's a wonderful combination of happy hour and dessert all in one. While popsicles are great, "boozy ice pops" dunked in champagne are even better.
When I picture these drinks I feel as if I should be wearing all white linen on a beach house in Malibu, you just feel classy. The ice pops are made from fresh strawberries combined with mint, lime and rum then served with some bubbly – the perfect combination for a backyard party drink. The trick is to find a balance between water and alcohol so that the popsicles will still freeze.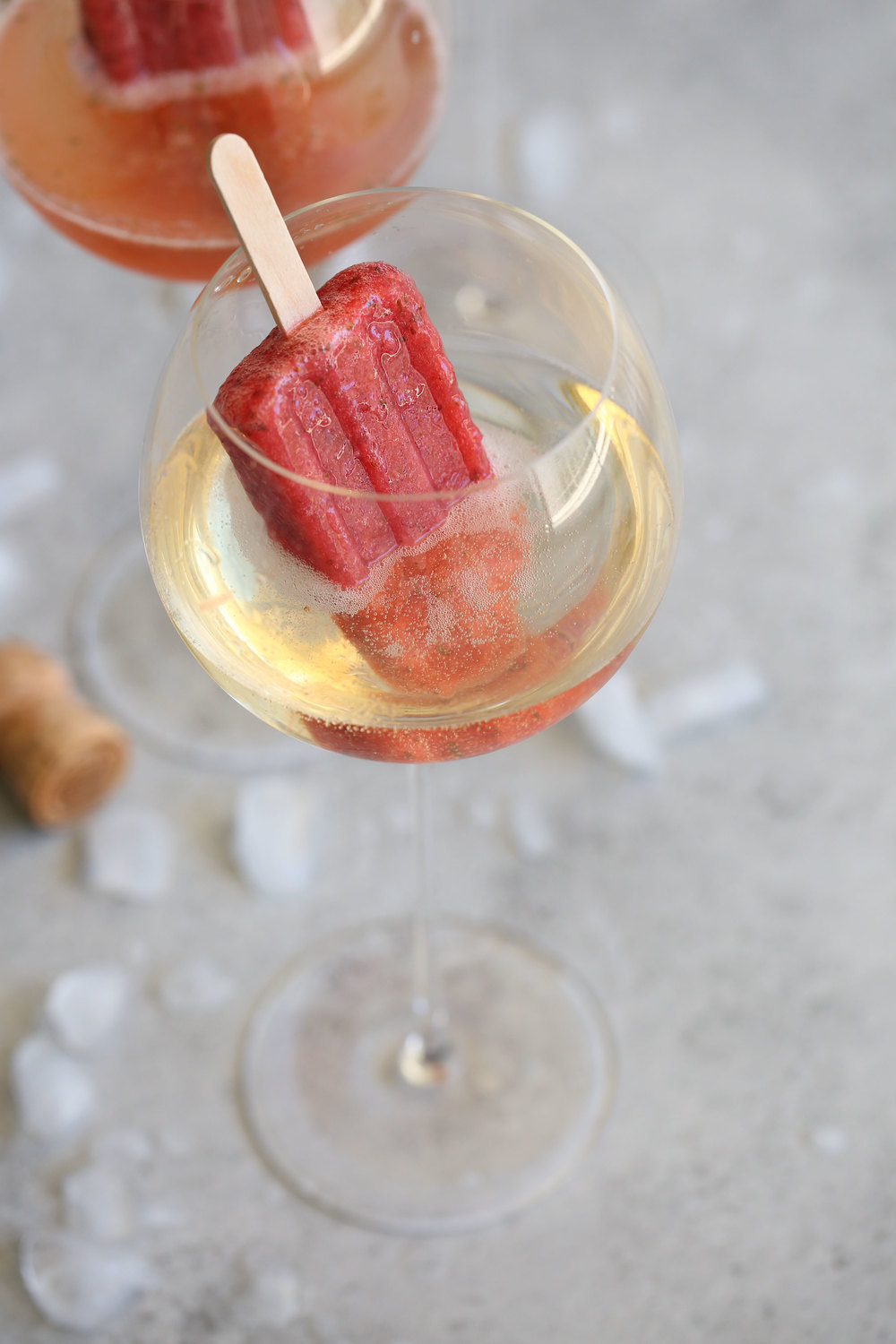 Strawberry Mojito Boozy Ice Pops with Champagne
In a small saucepan over medium heat combine sugar with 1¼ cup of water and stir until the sugar has dissolved. Remove from heat and let the mixture cool.

In a blender pulse strawberries, mint and lime until puréed. Add rum and the sugar mixture into the blender and pulse until the mixture is puréed. Divide the mixture among the popsicle molds.

Freeze for at least 4 hours. Divide champagne among wine glasses. Serve with a popsicle in each glass. Serve immediately.
DID YOU MAKE THIS?
TAG ME ON INSTAGRAM TO BE FEATURED ON MY STORIES! @cookingwithcocktailrings