Pan-Fried Pineapple Teriyaki Chicken Wings
I've had a love of chicken teriyaki ever since I first tried to sneak more than once piece chicken from the samples at the local mall food court. Teriyaki sauce is extremely easy to make so don't waste your money on buying pre-made bottles, plus by making it yourself you know exactly what's in it. It's made from just a few ingredients and comes together in about 15 minutes.
The sweet, bold island flavors of the pineapple teriyaki sauce perfectly compliment the tender, crisp chicken wings. Sear the wings over a steady medium-heat so that the fat renders and the skin becomes crisp. I love the presentation of serving the wings whole but if you want to cut down on some of the mess, separate the wings and the drumettes before pan searing. I like to serve additional pineapple on the side for snacking.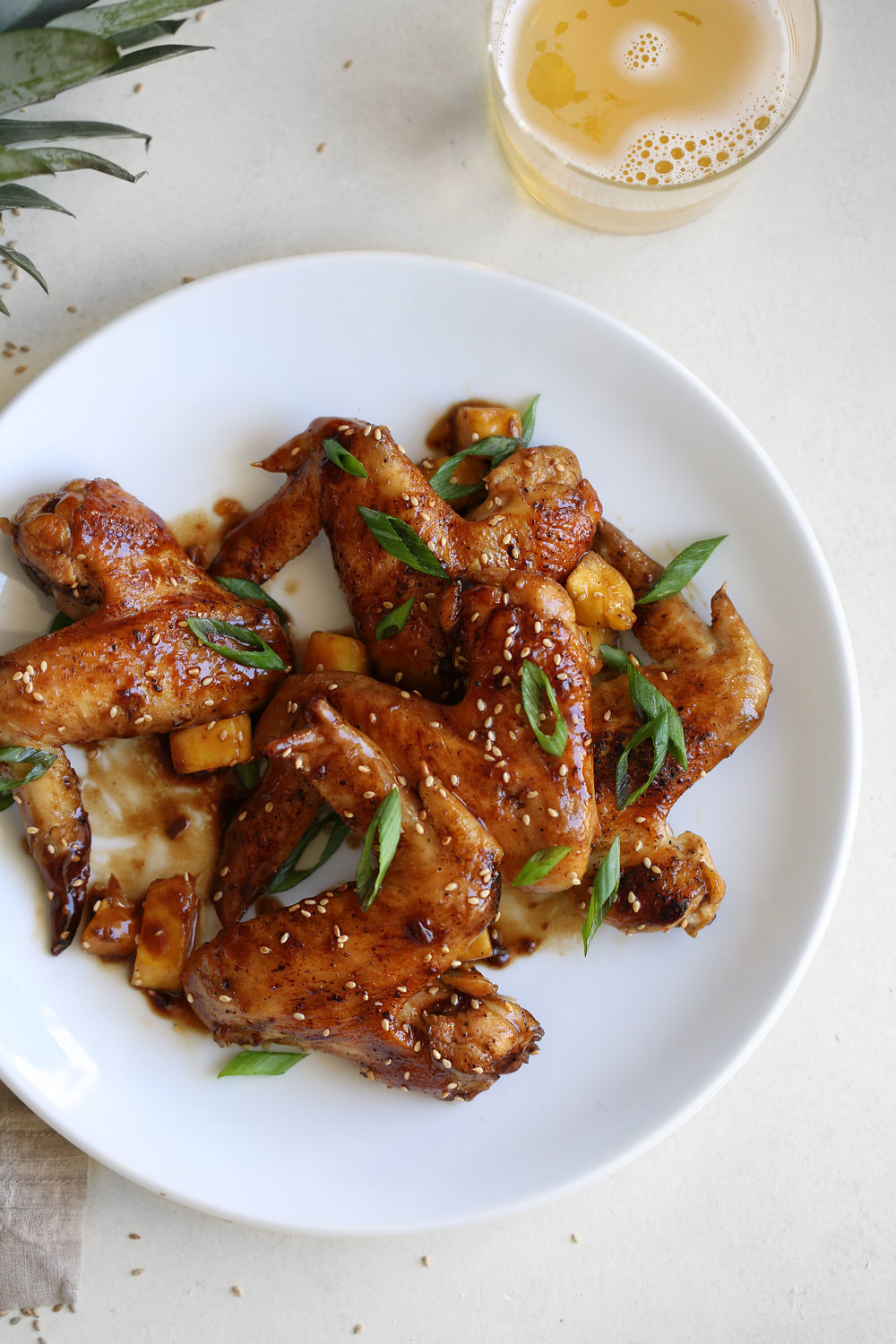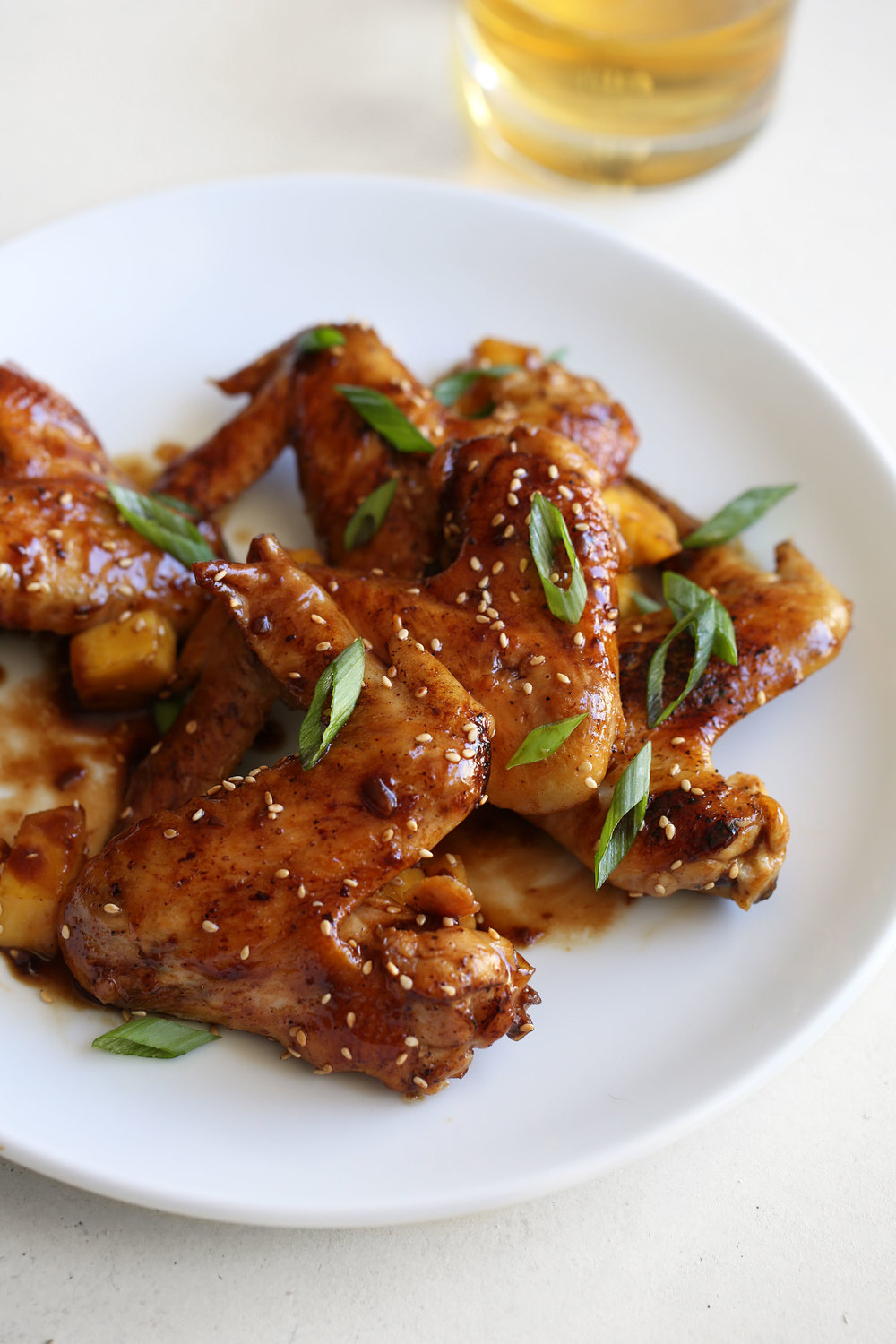 Pan-Fried Pineapple Teriyaki Chicken Wings
Heat a medium saucepan over medium heat, add butter and allow to melt. Add the garlic and ginger and sauté until fragrant, about 1 minute. Add the soy sauce, sake, mirin, and pineapple juice, whisking to combine.

Bring the mixture to a boil then let simmer until thickened, about 10 minutes. In a small bowl whisk together the cornstarch with 2 tablespoons of water. Whisk in the cornstarch to the sauce and return to a simmer until the sauce coats the back of a spoon.

Preheat oven to 400º. Trim an excess fat from the wings and discard. In a large mixing bowl toss the chicken wings with the olive oil and sesame oil then season with salt and pepper.

Heat a large cast-iron skillet over medium heat. Add the chicken wings and sear until they are golden brown and lightly charred on all sides, about 15 minutes. Depending on the size of the skillet you may have to work in batches.

Arrange the chicken on a baking sheet in a single layer and bake until the chicken is cooked through, about 15 minutes.

In a large mixing bowl toss the grilled chicken with about 1 cup of the sauce mixture and the pineapple. Serve garnished with sesame seeds and green onion.
DID YOU MAKE THIS?
TAG ME ON INSTAGRAM TO BE FEATURED ON MY STORIES! @cookingwithcocktailrings
*Note: Mirin is a type of Japanese rice wine used as a seasoning. It can be found at an Asian market or online. If you cannot locate it then a dry white wine, such as Chardonnay, can be substituted.