Garlic Soy Chicken Wings with Herbs & Peanuts
These sticky wings are marinated in a sweet and savory mixture of soy sauce, lime juice, brown sugar and honey and garnished with crunchy roasted peanuts, green onions and cilantro leaves. As the wings cook and the sauce reduces, the brown sugar and honey in the marinade create a sticky glaze.
You can serve a lot of people cheaply with chicken wings since they are such an inexpensive cut of meat. While there isn't much meat on chicken wings, the flavor of the skin more than makes up for the small amount of meat!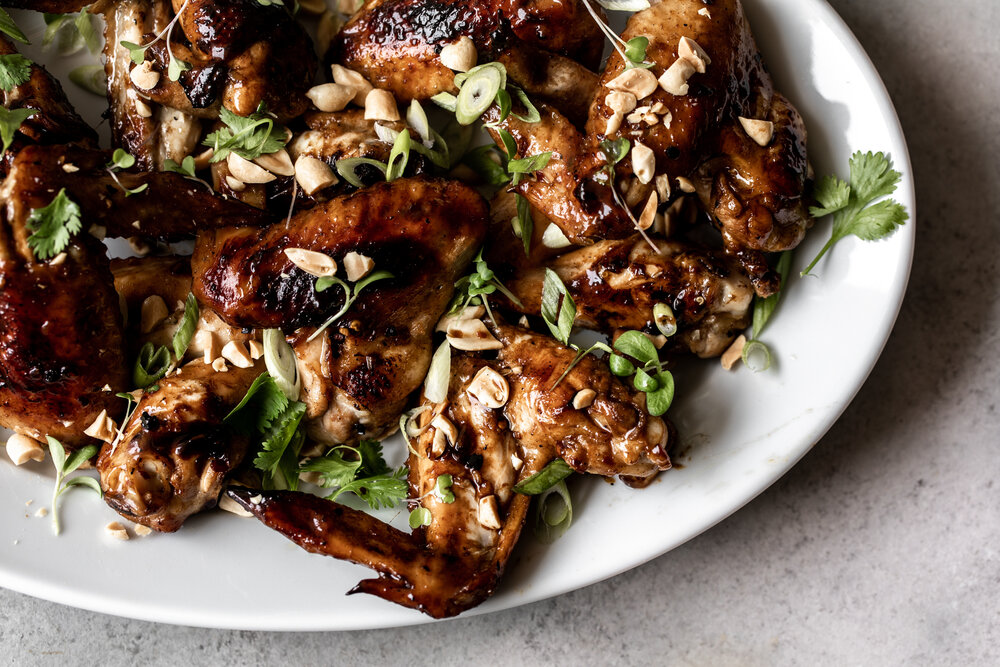 Everyone will be sure to eat every last bit off each one. I love the aesthetic of serving chicken wings whole with the drumettes and wing tips still attached. If you want to serve them cut, they can easily be separated with a quick cut in between the joint with a sharp knife, discarding the wing tips.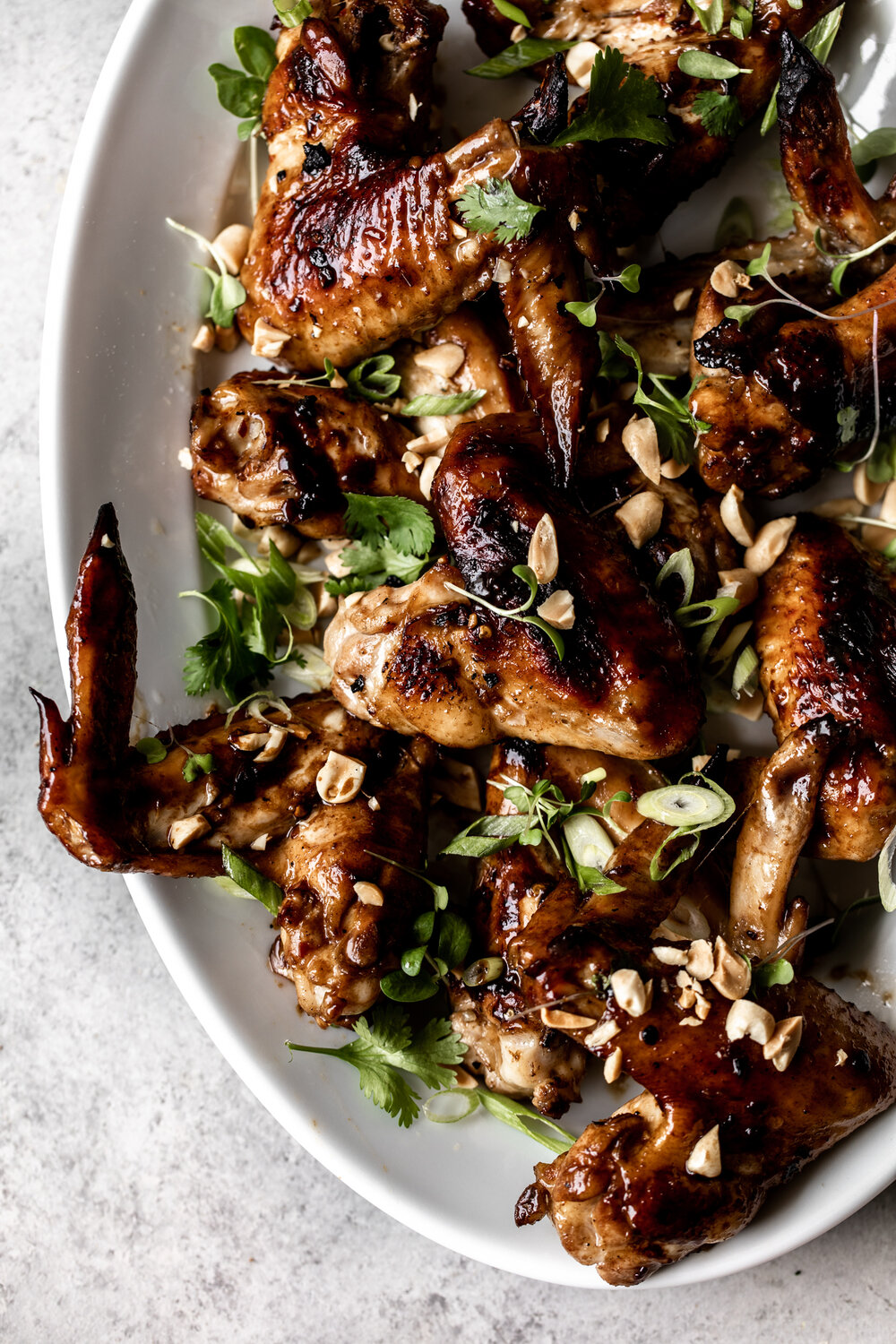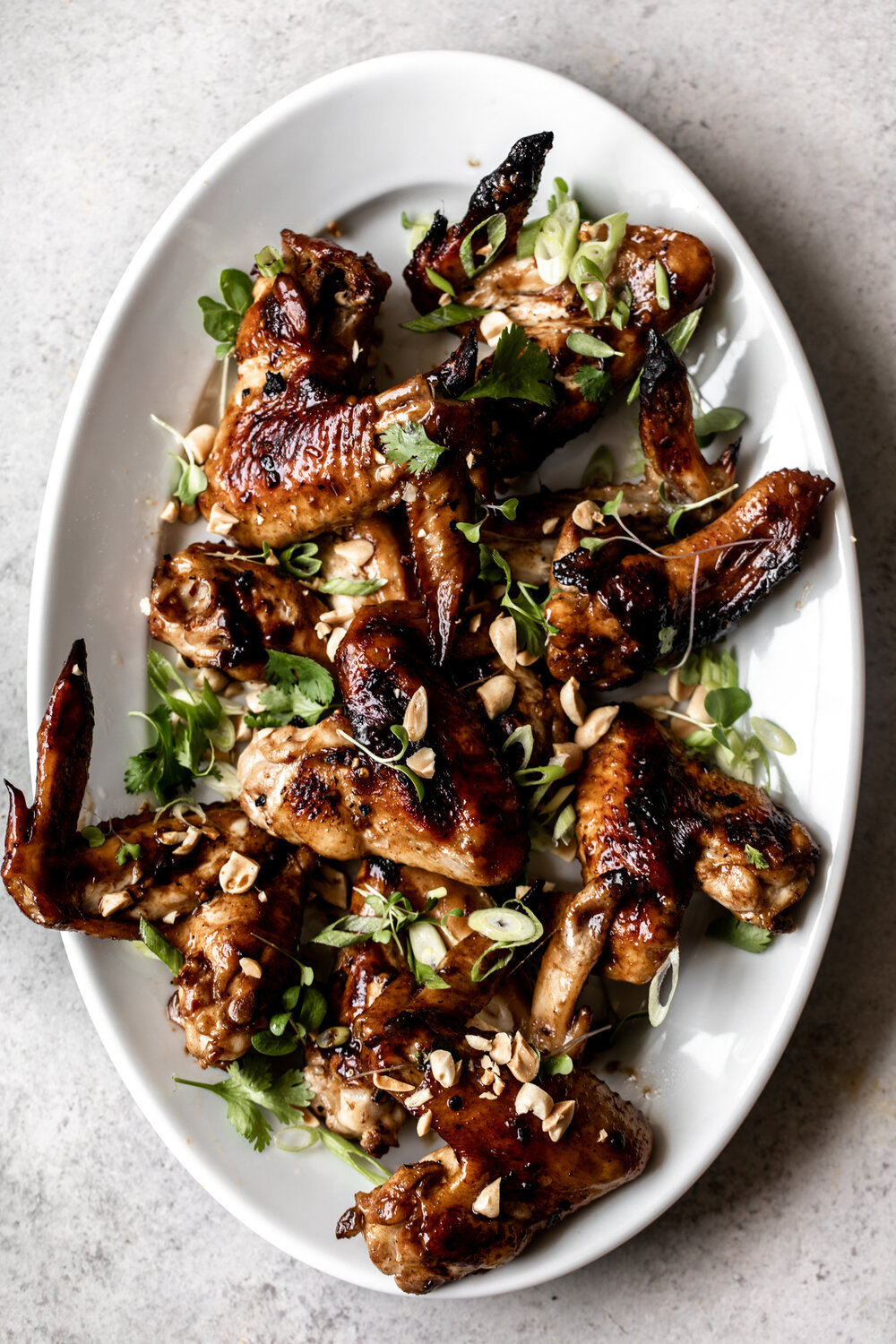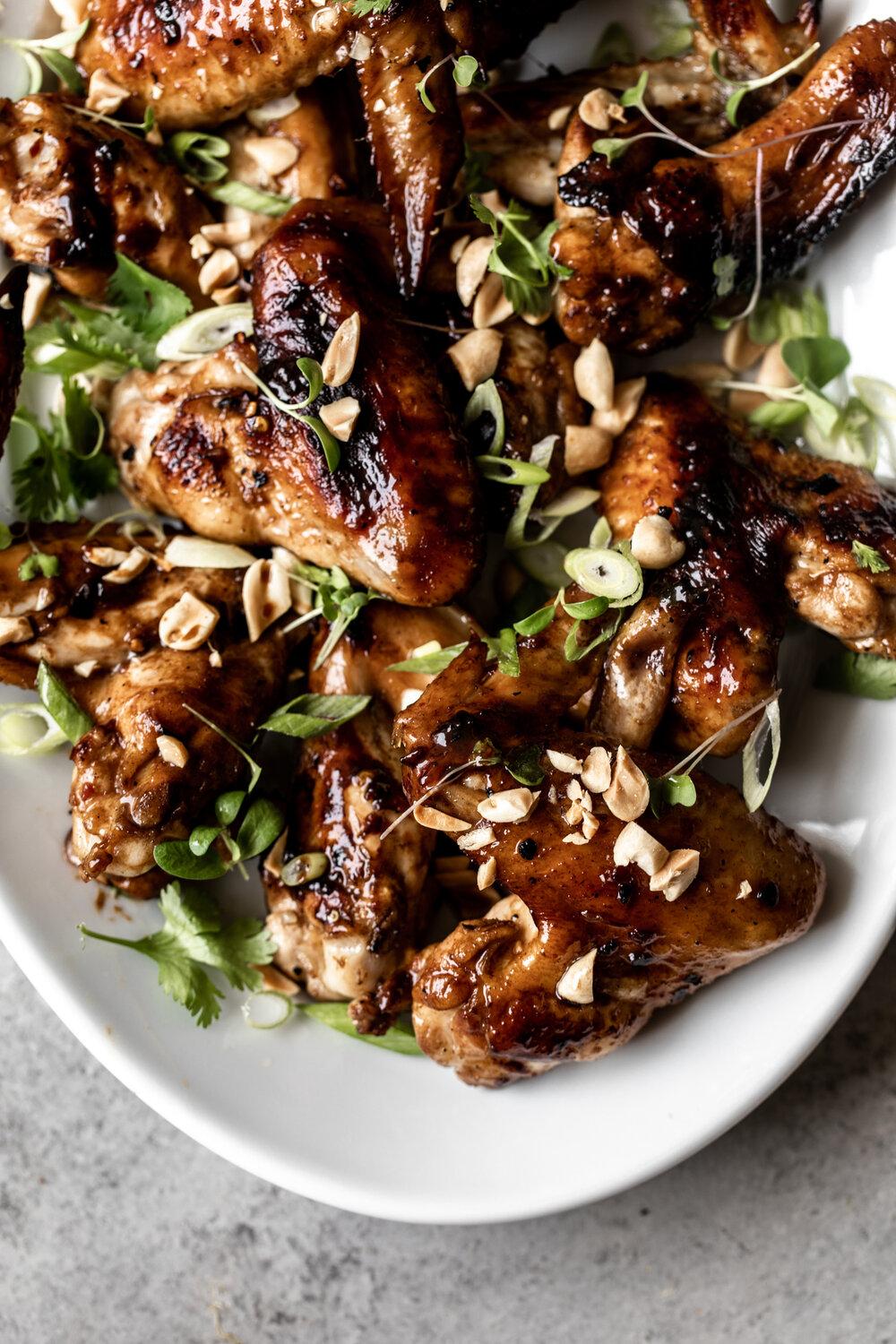 GARLIC SOY CHICKEN WINGS WITH HERBS & PEANUTS
For the marinade:
In a medium mixing bowl whisk together the soy sauce, lime juice, oil, brown sugar, rice vinegar, red pepper, garlic and honey until completely combined.

Toss the chicken wings in the marinade then cover and refrigerate for at least 1 hour and up to overnight.
For serving:
Remove the chicken wings 30 minutes before cooking.

Heat a large cast iron skillet over medium heat, add the vegetable oil and heat through. Working in batches add the wings, cooking until the wings caramelize on both sides and are cooked through, turning frequently so they don't burn, about 10 minutes total.

After all the wings are cooked through add any remaining marinade to the pan until it reduces into a sticky glaze on the wings, about an additional 2 minutes.

Remove to a large platter and top with peanuts, green onions and cilantro. Serve immediately.
DID YOU MAKE THIS?
TAG ME ON INSTAGRAM TO BE FEATURED ON MY STORIES! @cookingwithcocktailrings