A filet of red snapper (or another firm, white fish like grouper or rockfish) is cut into pieces before it's battered and deep fried until crisp. It's then served with a spicy yet savory lime vinaigrette along with herbs and cashews.
I like using snapper because it is a very mild tasting fish, with white, delicate and moist meat. While I purchased a whole red snapper and broke it down into fillets, I would suggest purchasing the fish already cut into fillets for ease.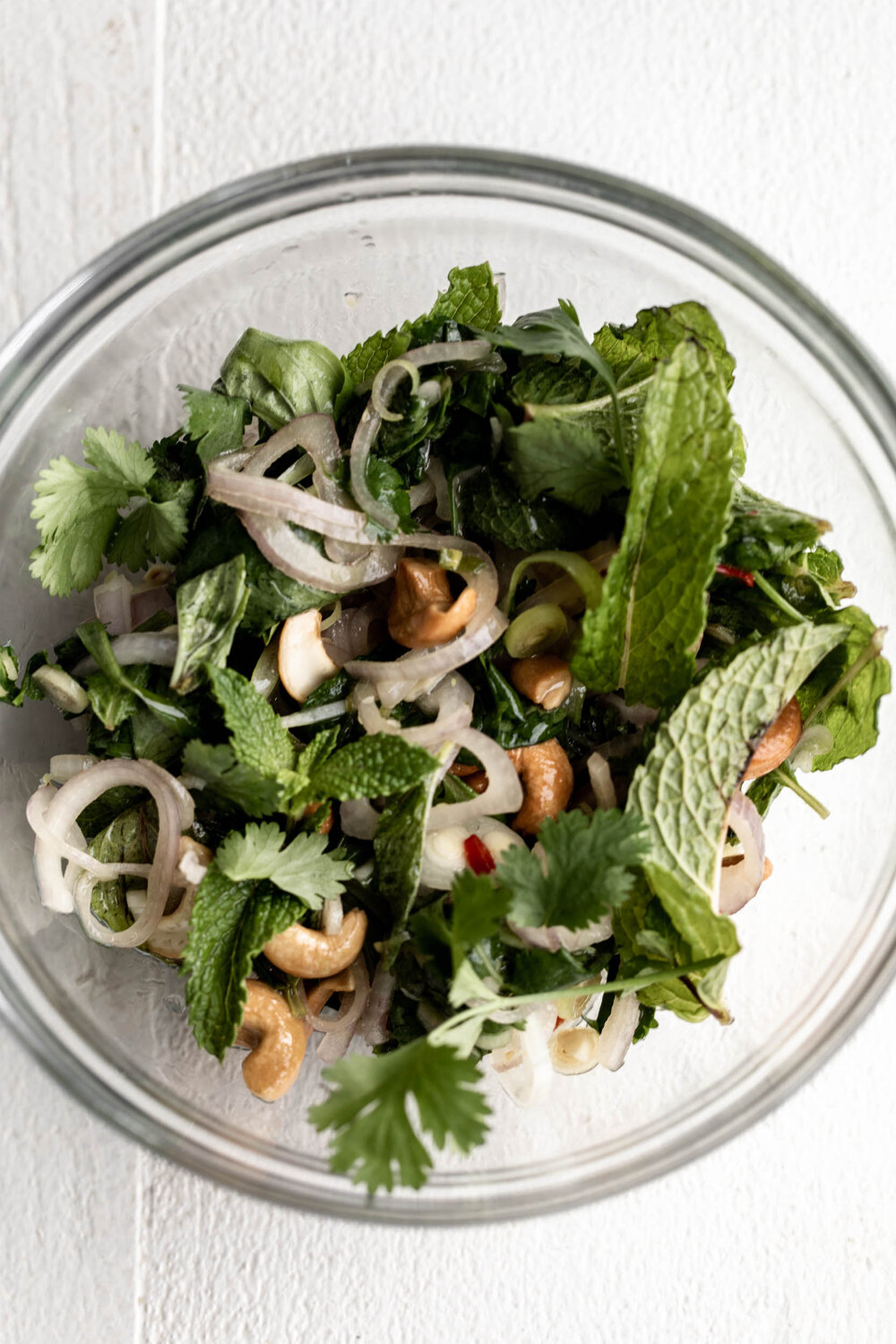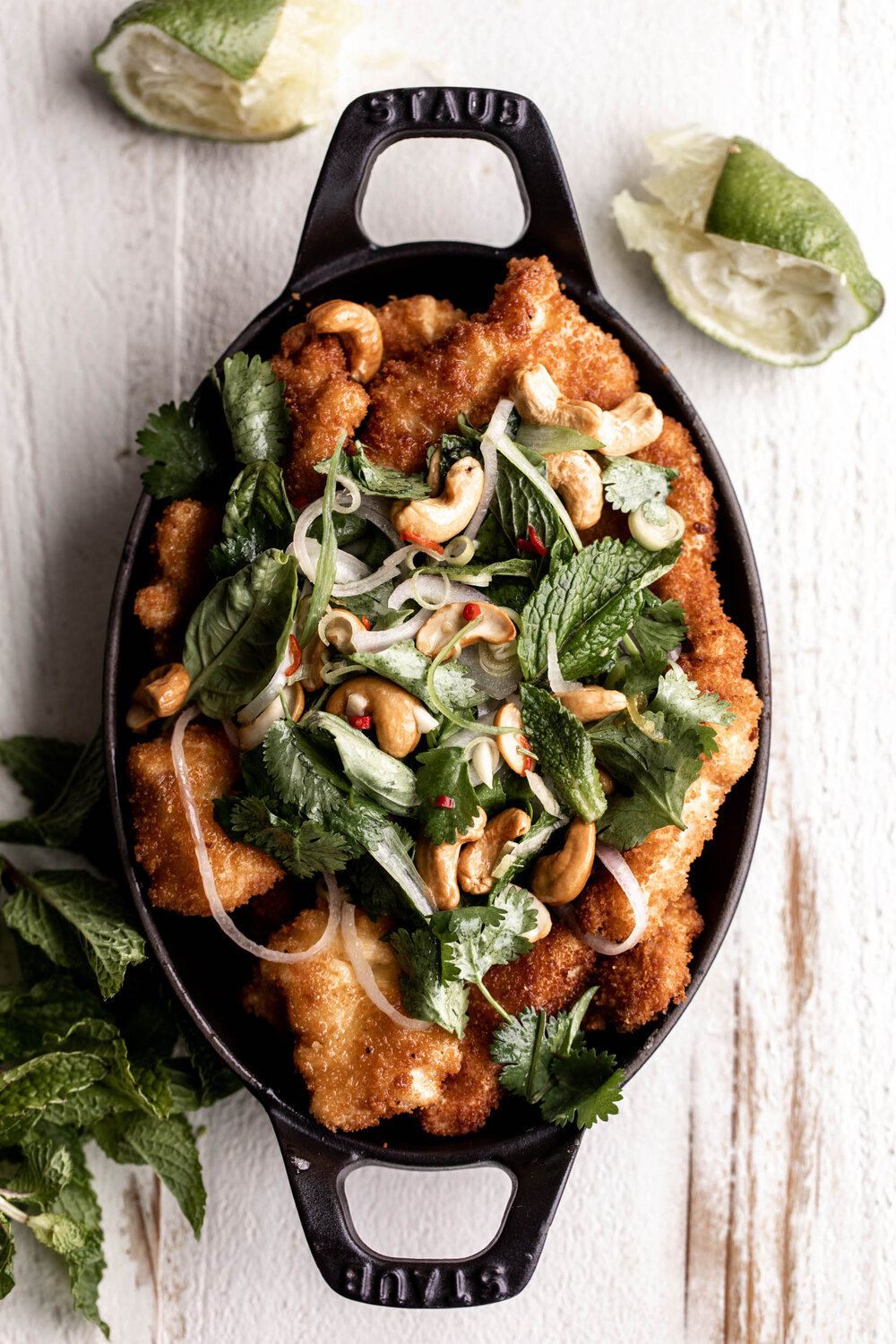 Thai Fried Red Snapper
Spicy lime sauce:
In a small bowl whisk together the vegetable oil, fish sauce, lime juice, birds eye chiles and palm sugar until well combined. Set aside until ready to use.
For the snapper:
Add the panko breadcrumbs to a food processor fitted with a blade attachment and pulse until ground fine then add to a shallow bowl.

Add the flour to another shallow bowl and season it with salt and pepper, whisking to combine. Add the eggs to one more shallow bowl and beat the eggs.

Fill a large cast iron pan or Dutch oven with enough oil to reach 1-inch up the side of the pan. Heat the oil to 375ºF. Working in batches, toss pieces of snapper in the flour then the egg wash.

Toss in the breadcrumbs until coated and fry until crispy and golden brown on all sides, about 1 minute per side. Set a cooling rack over a baking sheet and remove the fried fish to the cooling rack to drain.
For serving:
In a medium mixing bowl toss together the basil, mint, cilantro, lemongrass, green onions, shallots and cashews together. Pour the spicy lime sauce over the herb salad tossing to combine.

Arrange the fried fish in a serving bowl and top with the herb salad, pouring any remaining dressing over the top. Serve immediately.
DID YOU MAKE THIS?
TAG ME ON INSTAGRAM TO BE FEATURED ON MY STORIES! @cookingwithcocktailrings