Share + Savor: The Cookbook Process from Start to Finish
Six years ago, as I was moving from New Jersey to California, I wrote out all the recipes I made for my family over the years and compiled them into a book for my mom. As I was doing it, I realized that food was my passion, and I worked to make it into more than that, into a real career. I started Cooking with Cocktail Rings not long after, with the dream of someday publishing a cookbook. Share + Savor: Create Impressive + Indulgent Appetizer Boards for Any Occasion, is now available for purchase, and I can't wait for everyone to read it and make the recipes! It focuses on entertaining spreads with including tips on how to put together cheese boards.
I wanted to share a bit more about the process behind writing and producing the book so here goes: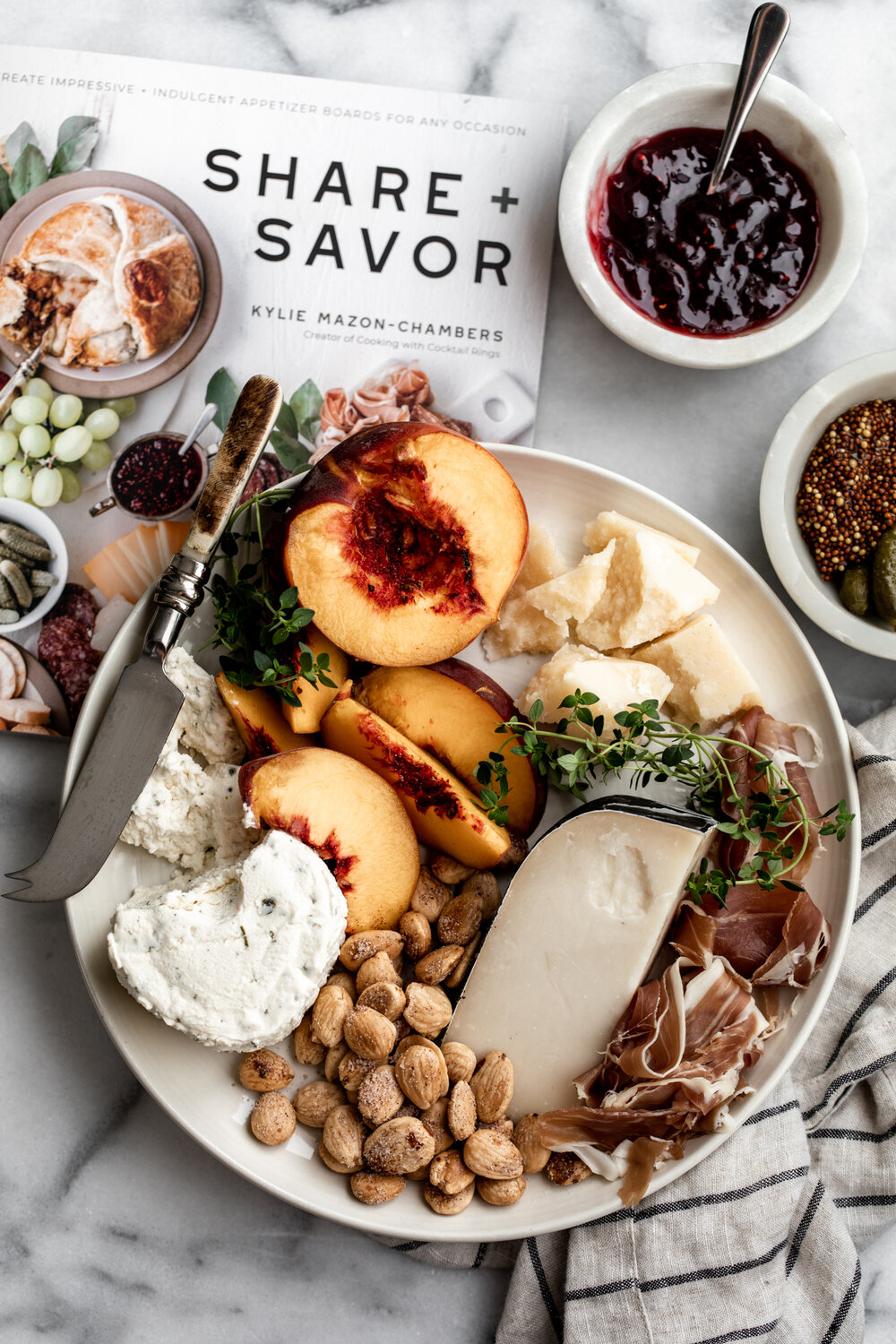 May 2019
Page Street Publishing reached out, where we had an early screening call where they gauged my interest. I brainstormed about the type of book I would potentially be interested in writing. We had another call where they offered me the deal and broke down the compensation and timeline. I was in Montana visiting my brother and took the call from inside his camper, one of the only reliable spots for service in the area.
While many people bring on an agent to negotiate a book deal, I kind of did it the other way around. Although it was always my larger plan, I wasn't actively planning on writing a book. I figured once the time was right it would fall into place and it did!! I love appetizers and often make a whole meal out of them. They are also something I can have fun with, so I was excited to make a book centered around them. Once we had the idea, I signed the contract. Since I didn't have an agent representing me earlier, I was referred to a literary agent who could look over the deal for me and make sure it all looked good prior to signing.
Next was to ideate and come up with a potential recipe index/ table of contents. Once that was approved, I sent over a sample chapter with a rough draft of the recipes/ headnotes and a chapter introduction. This part was difficult because the possibilities seemed endless!
Now I could start really working on the recipes. That process was the same as I typically try to do with the recipes I post on my blog. When I have an idea of what I want to create, I write a rough recipe with hypothetical ingredient amounts and instructions. Then I could start testing. As I test, I fine-tune. I adjust the ingredient amounts and instructions. Since I have been cooking for a long time now, I generally have an idea of the technique and ingredient amounts.
When I created Share + Savor, I tested the recipes at least one time, then I enlisted friends and family to help test each of them. I asked that they send a photo of the final product and fill out a recipe "test questionnaire" that a former mentor had come up with. It helps to standardize each person's cooking and tasting experience so that I could take into account all of their notes. I tried to get a variety of experience levels to make sure that anyone can make the recipes. I think my husband, Aaron tried every single recipe in the book and my mom and brother came very close.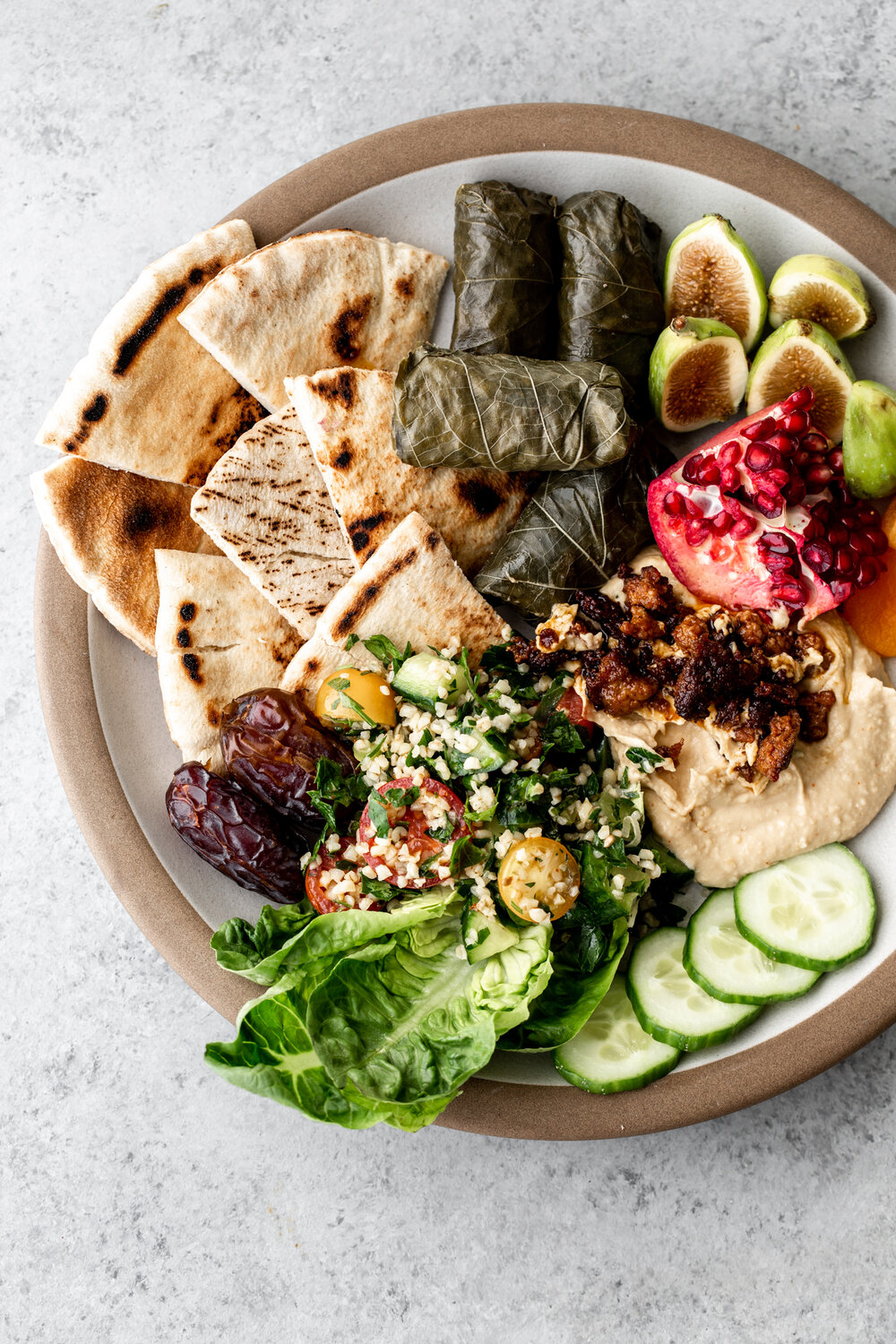 October 2019
The day I sent everything over to my editor was a HUGE relief. When I sent the recipes over, they had already been edited by my grandparents – this helped so much with the type and number of edits that would come back from my official editor at Page Street. They also edit all of my recipes for the blog.
Picking a cover photo was MUCH easier than picking the actual title. This is when I have to give a major "shout out" to Becky aka Displaced Housewife who was the best sounding board and listener I could ask for. She had recently gone through the process with her book, The Cookie Book and was able to offer me incredibly helpful advice and encouragement. It was nice to have someone else in the industry I could talk to about the experience.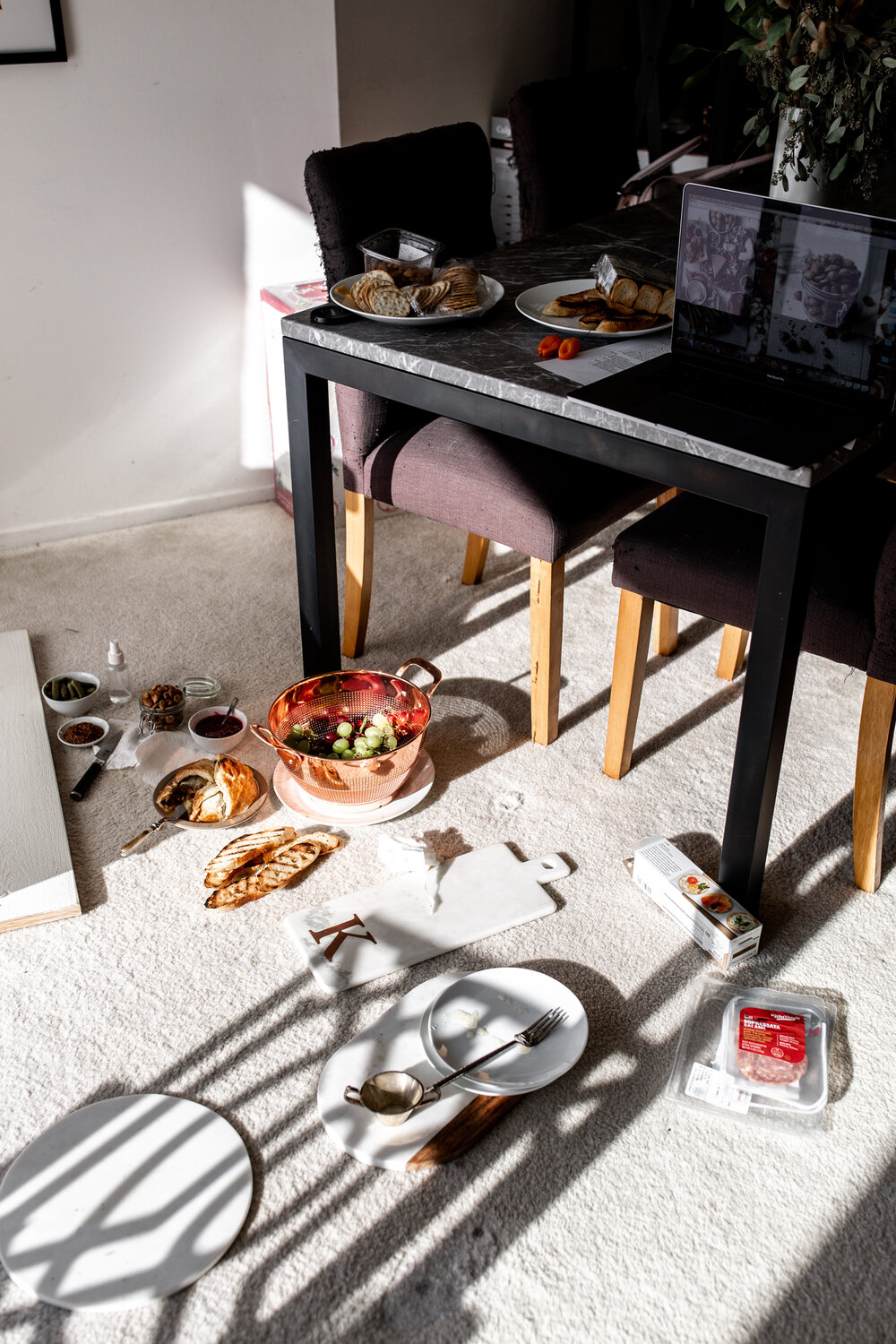 December 2019
Along with the recipes I signed on to do the photography. I love taking photos, and this was a stipulation I had made early on in the negotiations for the book. I had been taking photos as I went along, there's no way I could have done this all in 2 months after finalizing the recipes and turning in the manuscript. Doing the photography meant I would be cooking, styling and editing the photos (which I do with the blog as well).
I tried to get through at least a board a week, often shopping and preparing the ingredients and recipes earlier in the week then shooting the board on Saturdays when Aaron, could help me get everything set up and lend a hand (sometimes literally – you can see his hands a lot throughout this book!). I often tried to work around Alabama and Patriots football kickoff times.
I had lists on top of lists. I needed to make sure every ingredient I had listed on the board could not only be found during that time in stores, but also that I remembered to put it on the board.
The hardest part about this was that I had to keep up with posting regular recipes to my site as I worked on the book. The sponsored content (how I make money!) and other recipes didn't stop. I only posted a few appetizers in the time I was working on the book – that was the nice thing about the book being more niche – it lowered the overlap of the blog and the book. As I was finishing up the remaining photos edits with the editor and copyeditor, I spent both Thanksgiving and Christmas weeks going over edits to stay on the timeline to get the book out on time.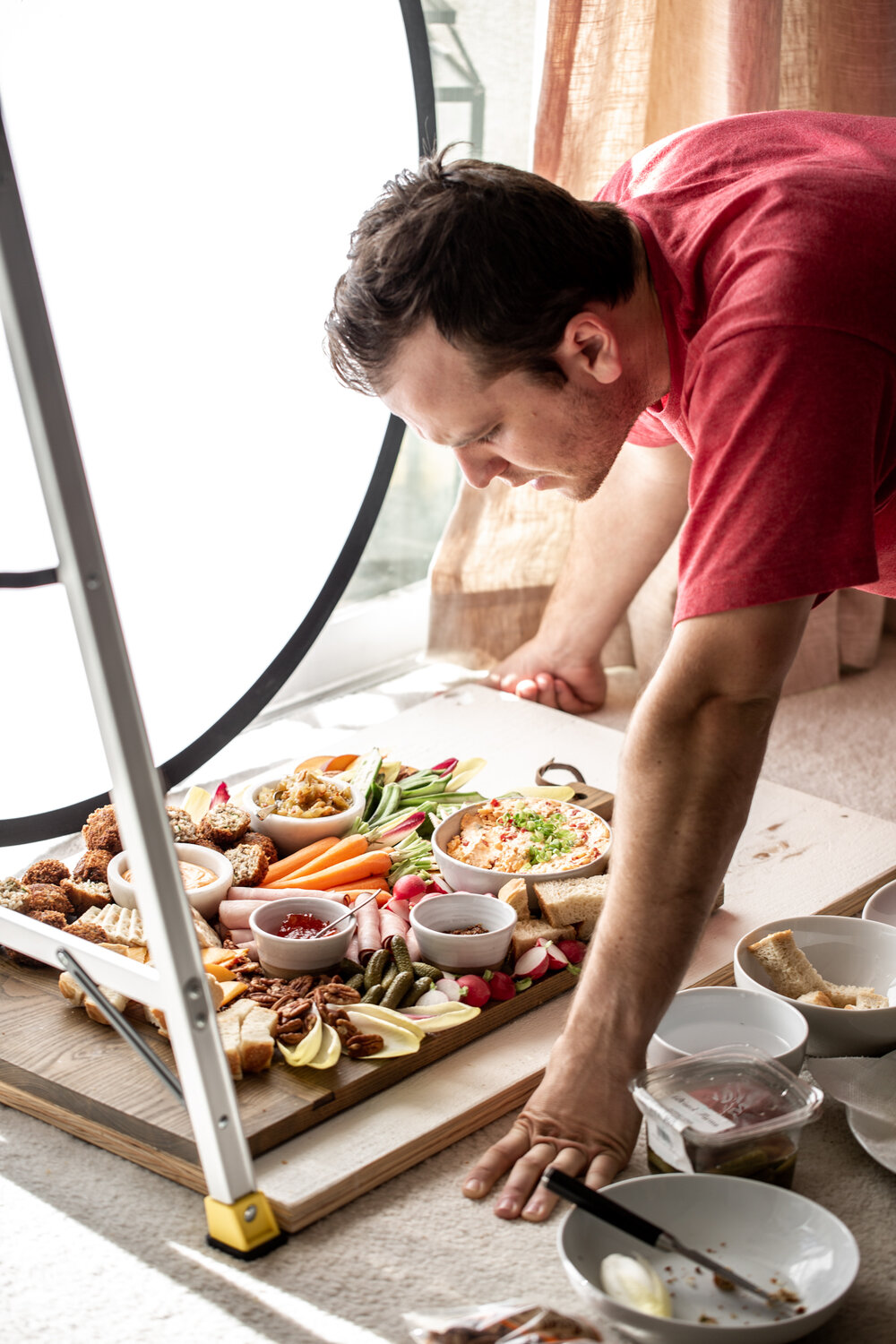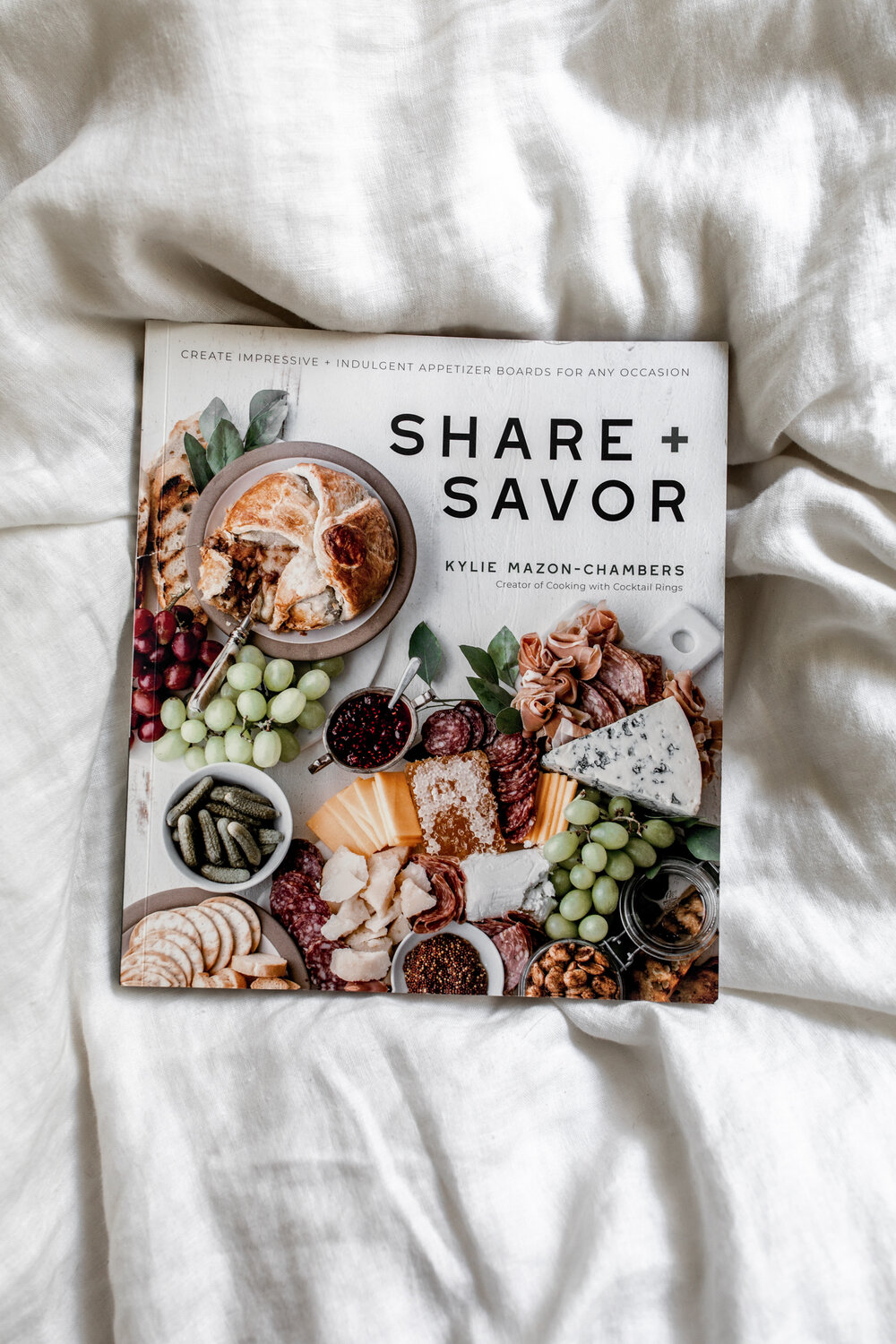 Early 2020
In early 2020 I was sent a printout of the recipes tabbed with remaining questions from my editor and the copy editor for me to go over. This was the first time I could see how everything would look once the book was printed. From this point on I would no longer be able to change any of the content. Next, the book went into production. This part takes a long time and my part was pretty much done for the time being.
I got to do fun things like announce the project, show off the cover photo and start encouraging pre-sales!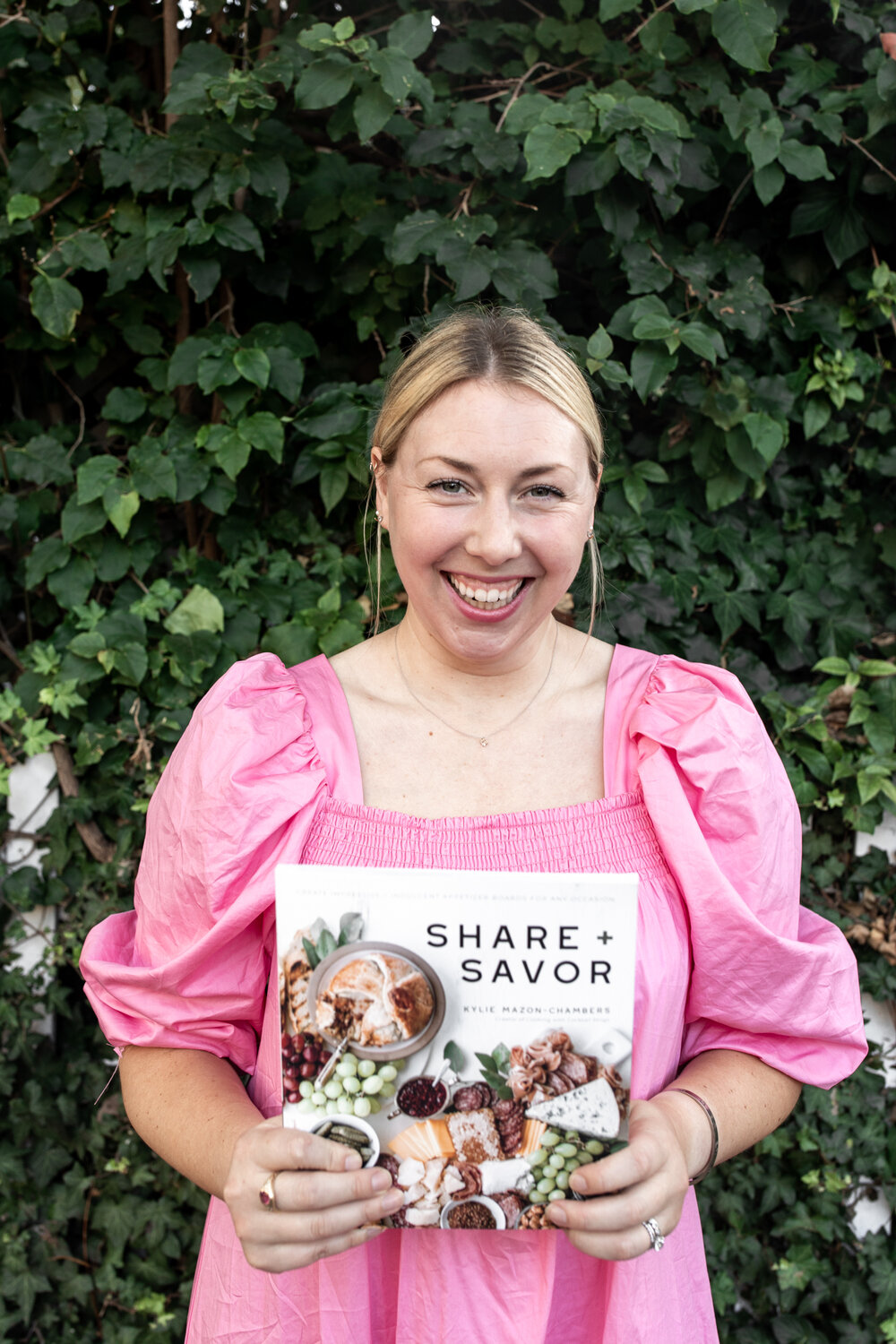 August 11, 2020
I cannot believe today is the publish date! My book is officially on sale! Is it happening during a pandemic? Yup. Will I be able to have the big party and book tour? Nope! But I am so grateful to have had the help from so many of my friends and family throughout the process and look forward to celebrating virtually! Now comes the waiting game. Hoping for positive reviews and good sales! I couldn't have done it without each of you reading the blog and making the recipes so thank you all so much!
Drop any questions you have about the process in the comments below and I will do my best to answer!
-Kylie