Bookworm Babes Book Club
Telling people that I am in a book club makes me feel like more of an adult. It is as if saying the phrase "we read that in book club" would make people turn around and think to themselves, "wow if she's in a book club where she can commit to reading a book every month she must really have her shit together."
Well the truth is that no, I don't necessarily have my shit together but I have always been an avid reader. I was that kid growing up who had a reading tree in my backyard where I would sit for hours – perched on the branches, lost in a book. Even as a kid I had a penchant for staying up until all hours of the night when I got into a good book.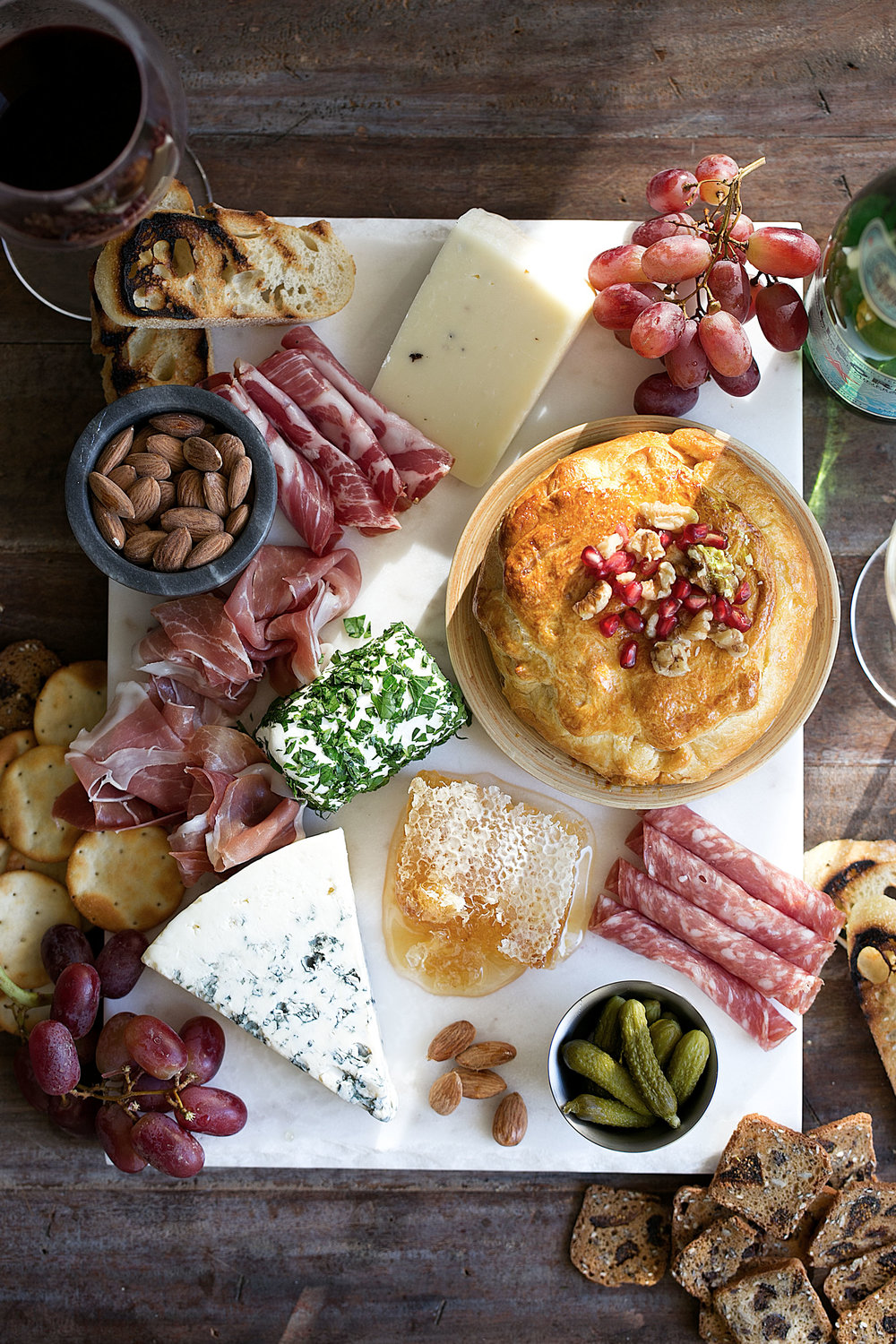 A Love of Reading
Now I look forward to long flights because I know that I will most likely get to finish my most recent book. I also tend to read to fall asleep – it quiets a racing mind. Unfortunately that also means that I usually fall asleep sprawled out in bed with my iPad open next to my face. Sometimes it falls off the bed in the middle of the night startling me awake so that I can move it, other times my boyfriend quietly moves it away from me.
I never feel smarter than when someone brings up a classic novel and I can come up with a quote from it on the top of my head (cue internal high-five.) I get this from my Grandfather, he loves quoting books and poems, he taught us Edgar Allen Poe's "The Raven" when we were young and to this day I can still quote it. Also he was fond of Robert Frost's "The Road Not Taken". My inability to hear things while I am fully engaged in a book comes from my Grandmother. There could be a mob screaming right around her and she would be quietly sitting reading her book.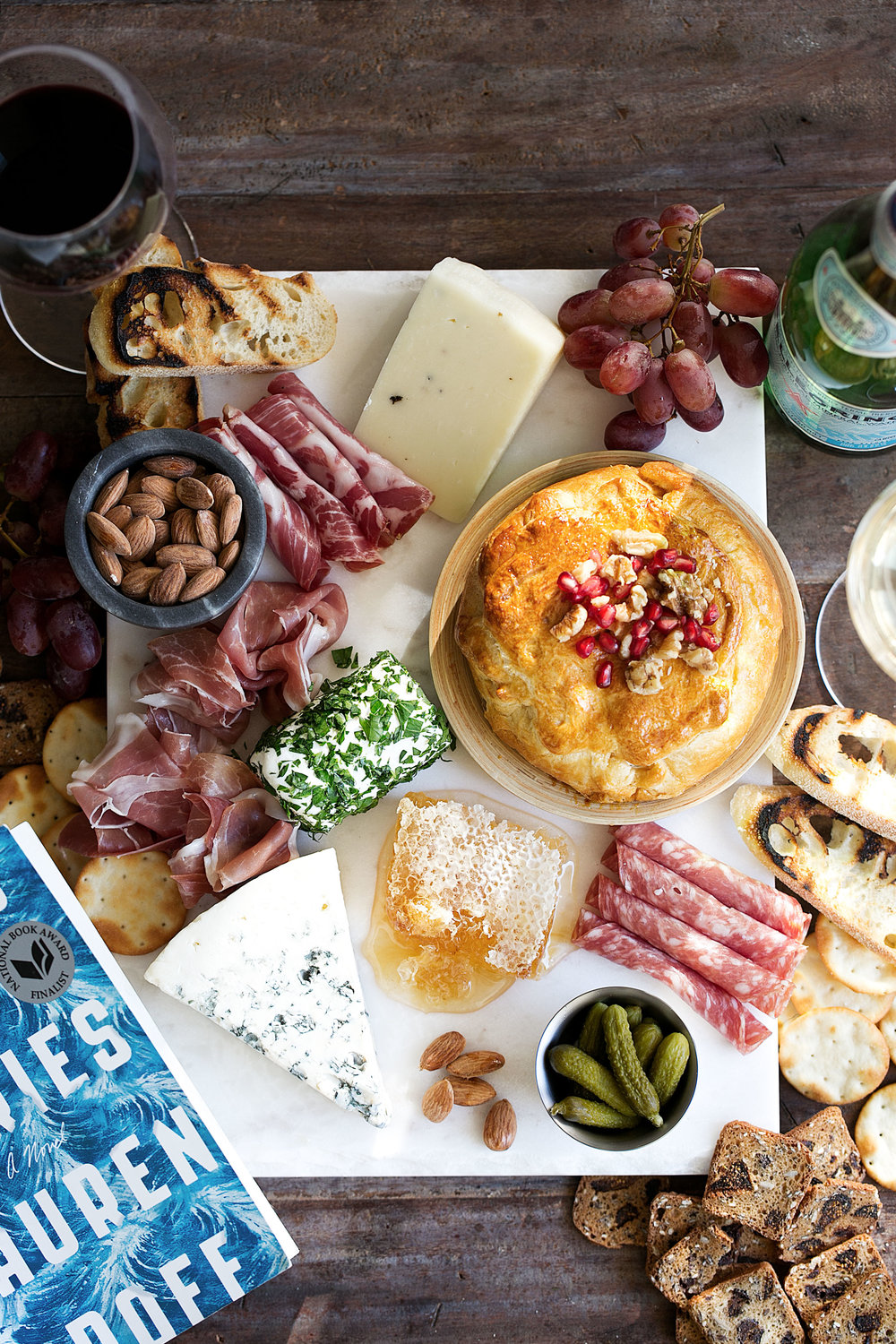 Bookworm Babes
My book club, also known as the "bookworm babes", consists of a small group of my friends who all enjoy reading as well. This isn't a book club where when we meet and then we end up only drinking wine and gossiping all night. We are all excited and eager to talk about the assigned book, hear what the others thought and go over our pre–printed discussion questions. At our first book club meeting we were all spouting our theories at once, one person talking over the other. That one was a crime novel, You Will Know Me by Megan Abbott. We all had different theories while reading it and as an avid mystery reader I totally called the ending – yes, I was proud of myself for that (cue another internal high five).
To discuss the book Sweetbitter by Stephanie Danler, we decided to hold our book club at an oyster happy hour at Herringbone – the book is all about the back of the house staff in a famous New York restaurant. I think we scared our fellow dinners as we were emphatically discussing our new favorite book over $6 wine and $1 oysters. If you're reading this post and you enjoy food, wine and a good "coming of age" story then definitely pick up this book, it's worth the read.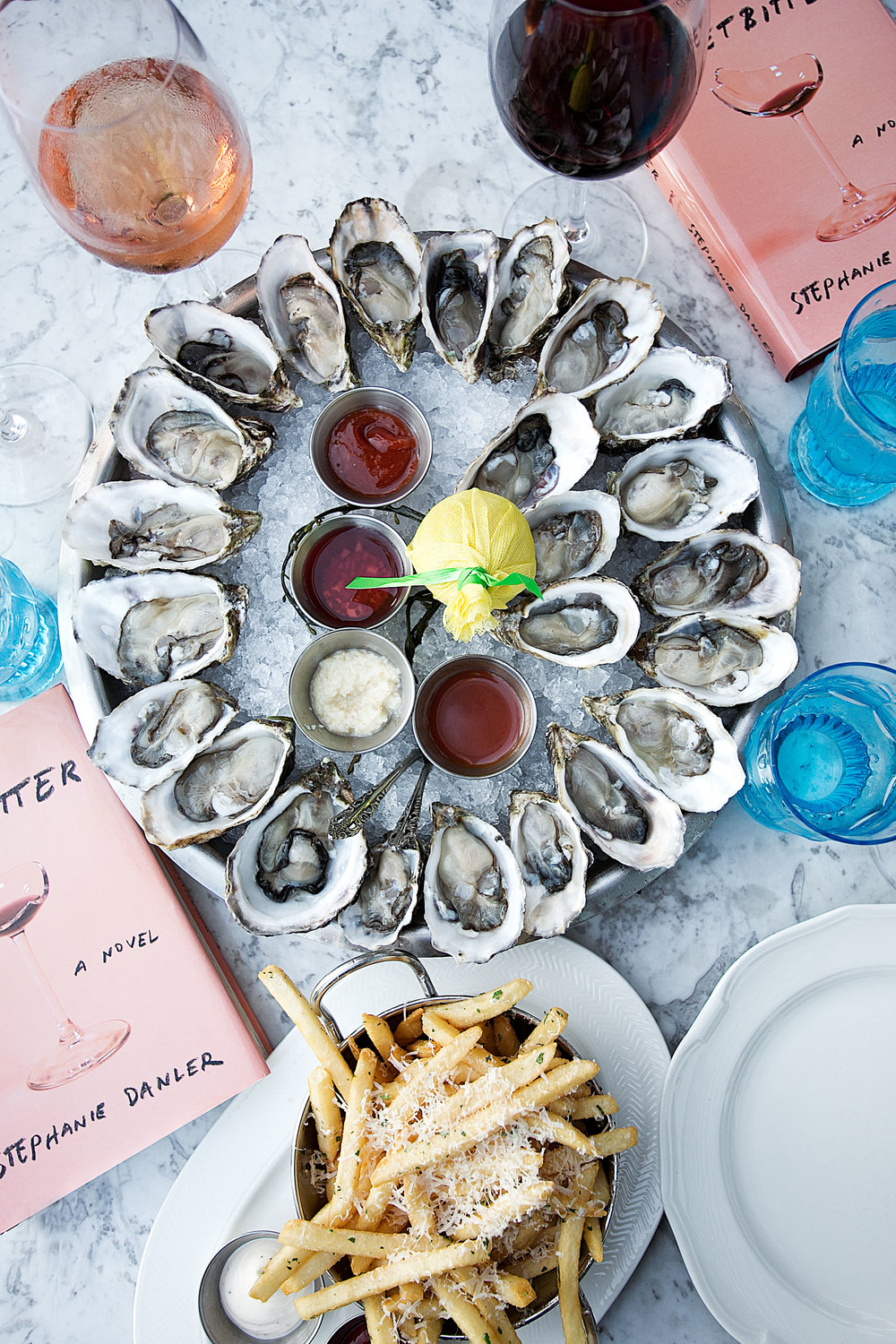 Food & Books
As you can guess not only has "bookworm babes" encouraged us to read more but we also get to hang out. A meaningless "let's hang out soon" text becomes a solid plan and gives us a good reason to all get together for a night. I hosted the most recent meeting at my apartment. We had read Fate and Furies by Lauren Groff. As you can imagine I always love being the hostess. I went with a classic spread of wine, cheese and charcuterie — you really can't go wrong with that combination. You can get the recipe for my baked brie here. As usual we had our discussion questions all printed off and ready to go.
Next up is Before the Fall by Noah Hawley. I have about two weeks to read it before the next book club, as we had to adjust our meeting time due to Thanksgiving. Luckily I've got a long flight coming up this week.
For the upcoming year we are going to have each member pick a book for each month so that we get a variety of different books from different genres. Part of the reason we started this book club was to branch out from the books we typically read and step out of our comfort zone. Not everyone will love every book that is chosen but that doesn't mean you can't talk about it.
We would love to hear any recommendations for future book club meetings!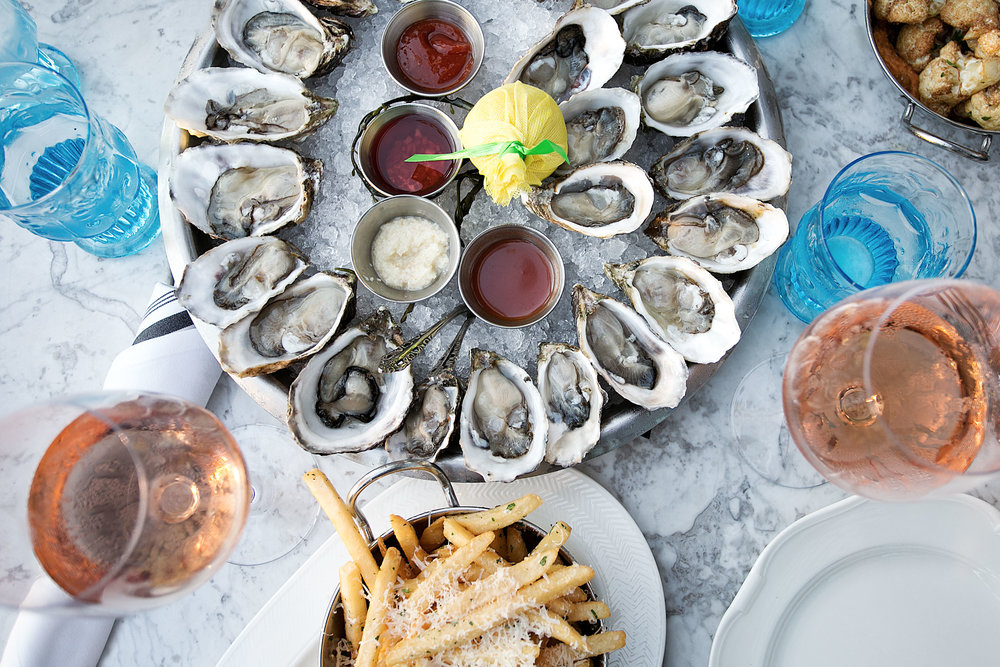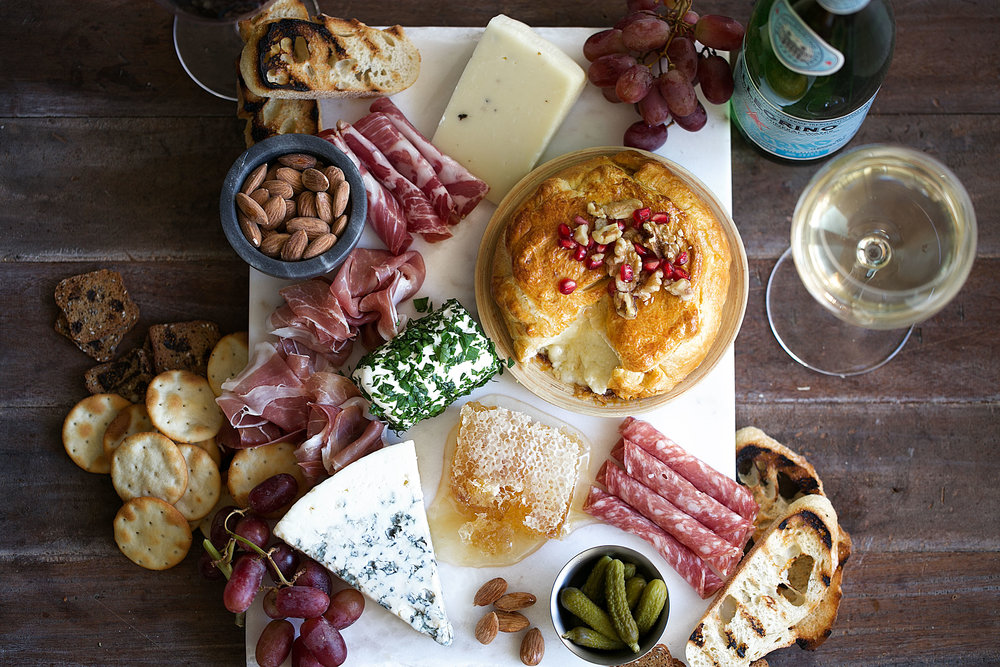 Updated Reading List:
You Will Know Me by Megan Abbott
Sweetbitter by Stephanie Danler
Fate and Furies by Lauren Groff
Before the Fall by Noah Hawley
The Underground Railroad by Colson Whitehead
Dark Matter by Blake Crouch
Zen and the Art of Motorcycle Maintenance by Robert M. Pirsig
The Second Mrs. Hockaday by Susan Rivers
Sex Object by Jessica Valenti
Hillbilly Elegy by J.D. Vance
Commonwealth by Ann Patchett
A Gentleman in Moscow by Amor Towles
Behold the Dreamers by Imbolo Mbue
The Kind Worth Killing by Peter Swanson
A Loving Faithful Animal by Josephine Rowe
Difficult Women by Roxanne Gay
The Rules of Magic by Alice Hoffman
The Last Mrs. Parrish by Liv Constantine
Eleanor Oliphant is Completely Fine by Gail Honeyman
Feel Free by Zadie Smith
An American Marriage by Tayari Jones
I'll Be Gone in the Dark by Michelle McNamara
Mem by Bethany C. Morrow
The Unbearable Lightness of Being by Milan Kundera
This Love Story will Self-Destruct by Leslie Cohen
The Fourth Hand by John Irving
Before We Were Yours by Lisa Wingate
The Perfect Mother by Aimee Molloy
My Year of Rest and Relaxation by Ottessa Moshfegh
Where the Crawdads Sing by Delia Owens
Bad Blood: Secrets and Lies in a Silicon Valley Startup by John Carreyrou
The Immortalists by Chloe Benjamin
Daisy Jones & the Six by Taylor Jenkins Reid
This is How It Always Is by Laurie Frankel
A Manual For Cleaning Women: Selected Stories by Lucia Berlin
The Whisper Network by Chandler Baker
Very Nice by Marcy Dermansky
The Mothers by Brit Bennett
She Said by Jodi Kantor & Megan Twohey
Recursion by Blake Crouch
Unfollow by Megan Phelps-Roper
Three Women by Lisa Taddeo
American Dirt by Jeanine Cummins
Such a Fun Age by Kiley Reid
Interior Chinatown by Charles Yu
Red, White & Royal Blue by Casey McQuiston
Why I'm No Longer Talking to White People About Race by Reni Eddo-Lodge
Untamed by Glennon Doyle
The Vanishing Half by Britt Bennett
Too Much and Never Enough: How My Family Created the World's Most Dangerous Man by Mary Trump
Eat a Peach by David Chang
The Midnight Library by Matt Haig
Tell Me Lies by Carola Lovering
Trainwreck: The Women we Love to Hate, Mock and Fear and Why by Sandy Doyle
List updated as of March, 2021